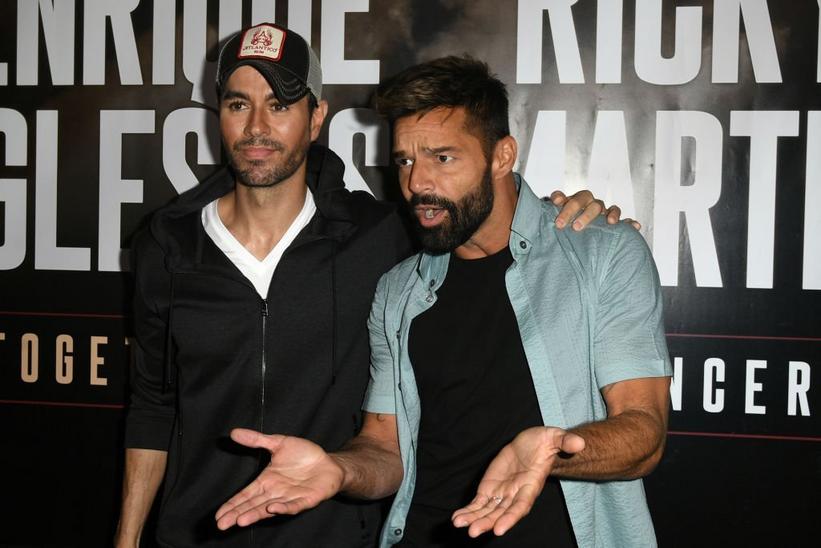 Enrique Iglesias and Ricky Martin
Photo: Kevin Winter/Getty Images
news
Ricky Martin & Enrique Iglesias Announce Joint World Tour: "This Is A Special Moment In Latin Music"
The Latin music kings are joining forces and bringing along Colombia artist Sebastian Yatra as a special guest
GRAMMYs
/
Mar 5, 2020 - 06:12 am
Today, March 4, two of the biggest names in Latin music, Ricky Martin and Enrique Iglesias, have announced a joint world tour.
The GRAMMY winners will launch the historic tour on Sept. 5 in Phoenix and will stop in more than 20 cities, including Los Angeles, Toronto, Miami, Houston and New York.
Martin and Iglesias have been friends since the start of Igelsias' career and have thought about going on the road together for some time.
"We always spoke and we always stayed in contact and we thought that this would happen at some point," Iglesias said at a joint press conference in West Hollywood, Calif. "We didn't know exactly when, and I think we are in that point in our lives and our careers. We're going to have fun."
Martin said the two, who have each amassed several awards and number one hits, will go down memory lane and bring audiences together.
The tour marks the first time Martin, who is currently on his Movimiento tour, has ever toured with another artist. Iglesias, who launched his career in the mid-'90s (shortly after Martin had established himself as a boy band member-turned-soloist), says he knows he will learn a lot from the "La Mordidita" singer.
"I'm going to sit back watch and learn," he said.
The tour is still in its production stages so Martin and Iglesias did not have much to share about what fans can expect, but they could confirm that it would include new music and even teased a possible duet. (Iglesias is working on the follow-up to 2014's Sex And Love, which will be released later this year, and Martin says he likes to "improvise a lot" in his live shows.)
"This is a moment in Latin music that is special," Iglesias said. "It's going to happen now. We don't know if it's going to happen again ever, so we want to enjoy it."
Martin said they would be joined by incredible musicians on tour and that fans should get ready to enjoy themselves: "Get ready to have a good time and just forget about all the issues."
The two superstars will have GRAMMY-nominated Colombian star Sebastian Yatra on tour with them. Yatra, who was also at the press conference and will release a song with Martin soon, said they are his biggest idols and visualized a moment like this for a long time.
Presale for the tour begins March 11. More info here.
Prince Royce Reflects On 10 Years In Music, Talks New Album 'Alter Ego'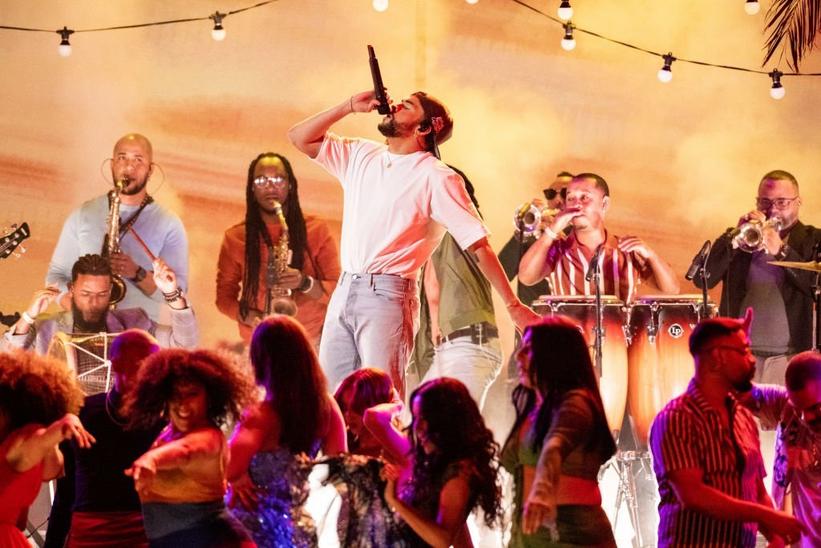 Bad Bunny performs during the 65th GRAMMY Awards
Photo: Timothy Norris/FilmMagic
news
The Sonic And Cultural Evolution Of Reggaeton In 10 Songs
Reggaeton is now firmly in the mainstream, with stars like Bad Bunny and Karol G topping charts with consecutive hits. But the genre has had a complex history and development over decades; read on for 10 songs that track reggateon's evolution.
GRAMMYs
/
Oct 17, 2023 - 01:41 pm
Once a marginalized genre associated with lewdness and criminality — much like the genres from which it draws so much influence, dancehall and hip-hop —  reggaeton is now firmly in the mainstream. While dominant across Latin America in the new millennium, reggaeton has made huge inroads with English-speaking audiences in the past decade, particularly with crossover hits like "Bailando," "Despacito," and numerous Bad Bunny songs from the past three years.
Although many associate reggaeton with Puerto Rico, the roots of the genre can be found in Panama, with artists like El General and Nando Boom taking Jamaican dancehall riddims — like dembow, first introduced in the Shabba Ranks song of the same name — and rapping in Spanish over them in the early 1990s. In Puerto Rico, early reggaeton was called "underground," and gained popularity in the mid-1990s through mixtapes put out by DJs like Playero and Negro, who utilized hip-hop techniques to alter the dancehall riddims as an instrumental track for local rappers and singers like Daddy Yankee.
Reggaeton has long been a male-dominated genre (with Ivy Queen being the main exception to the rule), but in recent years female singers have become more prominent. Colombian singer Karol G, for example, is currently one of the genre's biggest stars, and Spanish singer Rosalía pivoted to reggaeton for her 2022 album Motomami, which won a Latin GRAMMY for Album Of The Year. 
Colombian artists have also been making their way to the top of the reggaeton charts in recent years — alongside Karol G, there's J Balvin and Maluma — although Puerto Rican artists still dominate the genre, with current stars like Rauw Alejandro and Anuel AA.
Reggaeton will only continue to evolve and develop; read on for 10 songs that represent the sonic and cultural evolution of the genre in the past three decades.
El General - "Tu Pum Pum" (1990)
Years before the term reggaeton was invented, Panamanian rapper El General (Edgardo Franco) was the first artist to gain recognition recording reggae en español. Given the history of West Indian immigration to Panama to build the Canal, it's not surprising that the story of reggaeton begins there. This proto-reggaeton style emulated Jamaican dancehall much more closely than later styles would. El General and his friends got started by taking Jamaican riddims like the genre-defining dembow and rapping in Spanish over them; they used to board buses in Panama City and perform for fellow riders. El General was known as a skilled improvisor.
He moved to New York to study in the late 1980s, and hooked up with fellow Panamanian and producer Michael Ellis, who is said to have invented the term "reggaeton." El General's first hit, "Tu Pun Pun" is a Spanish-language version of Jamaican dancehall artist Little Lenny's 1990 song "Punnany Tegereg" that's quite faithful musically to the original. 
The title of the song is slang for female genitals, and the lyrics chronicle El General's sexual prowess in graphic detail. Its chorus chants, "Your pum pum, baby baby, won't kill (tame) me." The song became a hit in the U.S. and El General went on to have a successful, albeit brief, career. 
Tego Calderón
-
"Pa' Que Retozen" (2003)
One of the biggest tracks on Tego Calderón's debut album, El Abayarde, "Pa' Que Retozen" was a party anthem and one of the first reggaeton hits in the U.S. It represents the culmination of many musical shifts that took place during the 1990s in Puerto Rico. By the mid-1990s, the dembow riddim began to dominate the Puerto Rican underground scene. As the millennium approached, DJs and producers began to incorporate elements of Latin popular music genres as well.
"Pa' Que Retozen" is a good example of this trend, as bachata-style guitar riffs play underneath Calderón's rapping. The background track switches up several times in this song, including an incredibly catchy, high-pitched synth riff heard in the second verse. Other tracks on El Abayarde also incorporate Latin genres and instruments — like bongó drums on "Abayarde," Afro-Puerto Rican bomba percussion on "Loíza," and a full salsa orchestra and vocals on "Planté Bandera."
Ivy Queen
-
"Quiero Bailar" (2002)
Known as the "Queen of Reggaeton," Ivy Queen was the only prominent female reggaeton artist for nearly two decades. She released two albums in the late 1990s, but it was her third album, Diva, in 2003, that really broke through. Ivy Queen intentionally wrote from a female perspective, as she had come up in a male-dominated scene in San Juan where women were constantly being objectified.
With her deep, throaty vocal tone, Ivy Queen proclaims on "Quiero Bailar" that although she wants to dance — even in the sexualized perreo style that had become synonymous with reggaeton — that doesn't necessarily mean she wants to have sex with her dance partner. The song is still an important anthem for women who want to feel free to bump and grind and express themselves on the dancefloor without men expecting a sexual encounter. 
Don Omar
-
"Dile" (2003)
Three of the genre's most influential artists exploded on the scene at roughly the same time: Calderón, Daddy Yankee and Don Omar, with the latter two involved in a rivalry for the title of "King of Reggaeton." However, Don Omar always stood out among the three for the lyricism of his voice — he was a more gifted singer than many of his peers.
His debut album, The Last Don, is considered to be a classic, utilizing a similar approach as Calderón of injecting more melodic Latin styles, like bachata and salsa, into his music. The Dominican production team Luny Tunes, who was instrumental in expanding the sound of reggaeton and distinguishing it further from its Jamaican roots,  produced about half the album's tracks.
Like "Pa' Que Retozen," Don Omar's first major single, "Dile" relies heavily on a bachata guitar line, but his vocal style is quite different from the deep, resonant rapping of Calderón. The combination of Don Omar's tenor voice with the melodic instrumentals of "Dile" makes for a very aesthetically pleasing, yet danceable song. In addition, he interpolates a salsa song, Joe Arroyo's "La Noche," into a bridge-like section in the middle of "Dile." 
The subject matter is also more emotional than many reggaeton songs had been up to this point, as he's pleading with a woman to tell her boyfriend that she wants to be with someone else (Don Omar).  
 Daddy Yankee
-
"Gasolina" (2004)
The first reggaeton song to be nominated for Record Of The Year at the Latin GRAMMYs, "Gasolina" still stands as the genre's most iconic and recognizable song. The song catapulted not only Daddy Yankee into the mainstream, but also the genre itself. It appeared on Daddy Yankee's third studio album, Barrio Fino, which broke numerous records and won many awards.
Barrio Fino took a broad approach, which proved incredibly successful. Many of the album's tracks were produced by Luny Tunes, including its two biggest hits, "Gasolina" and "Lo Que Pasó, Pasó." The album also features a salsa-reggaeton fusion and an R&B-inflected rap song that sounds like it could have been recorded by Big Pun.
As for the concept behind "Gasolina," Daddy Yankee was living in a San Juan housing project with his family, where he often heard people on the street shouting, "iComo le gusta las gasolina!" ("How she likes gasoline!"), referring to women who accept rides from men with nice cars. He took that phrase and ran with it, creating the famous hook "A mí me gusta la gasolina, dame más gasolina" ("I like gasoline, give me more gasoline"). A decade later he laughed at the idea that the term "gasolina" referred to drugs — as many people assumed — claiming that he used it literally, to refer to cars. 
"Oye Mi Canto"
-
N.O.R.E., feat. Nina Sky, Gem Star, Daddy Yankee, and Big Mato
Reggaeton exploded in popularity in the mid-aughts, which explains why there are so many classic songs from that time period. "Oye Mi Canto" was the first collaboration between an American rapper (N.O.R.E.) and reggaeton artists, and included verses in English and Spanish.
The song originally featured Tego Calderón but Daddy Yankee replaced him in the video. It also signaled an acceptance of reggaeton by New York hip hop artists — Fat Joe also appears in the video. It peaked at No. 12 on the Billboard Top 100, a first for a reggaeton song.
The song utilizes a common feature of commercial hip hop at the time, a catchy R&B hook sung by a female vocalist, Nina Sky. The hook borrows from and adapts the recognizable chorus "Boricua, morena, Boricua, morena," which was heard on Big Pun's massive 1998 hit "Still Not A Player," but extends it to include other Latino ethnicities beyond "Boricua" (Puerto Rican).
Calle 13 -"Atrévete-te-te" (2005)
Hardly a traditional reggaeton group, Calle 13 nonetheless created one of the genre's most popular, beloved songs in 2005 with their irreverent hit "Atrévete-te-te." Rapper Residente and instrumentalist/producer Visitante, step-brothers, founded the group in 2004, and gained fame with a song about the FBI killing of Puerto Rican independence leader Filiberto Ojeda Ríos called "Querido FBI."
Residente is the most politically outspoken rapper within reggaeton, a genre the two musicians have tended to distance themselves from, preferring not to be labeled. The group's music has always been eclectic, using live instrumentation and unusual timbres. These elements undoubtedly relate to the fact that Visitante plays dozens of instruments. The brothers still hold the record for most Latin GRAMMY Awards in history, a whopping 27 each!
"Atrévete-te-te" is an infectious cumbia-reggaeton hybrid featuring an unforgettable high-register clarinet. Residente's lyrics are raunchy, witty, and replete with American pop culture references and anglicisms. He dares a "Miss Intellectual" to get down off her culturally elitist high horse and let loose: "I know you like Latin pop rock, but reggaeton gets into your intestines, under your skirt like a submarine, and brings out your 'Taino' (indigenous people native to Puerto Rico)." He reinforces his point later, singing, "Who cares if you like Green Day? Who cares if you like Coldplay?"
"Bailando"
-
Enrique Iglesias feat.Descemer Bueno and Gente de Zona (2014)
In the 2010s reggaeton's popularity continued to grow, and "Bailando" was one of the songs that significantly raised the genre's visibility among English-language audiences. Nonetheless, Spanish pop singer Enrique Iglesias originally didn't like the song.
"Bailando" was written and recorded by Cuban singer/songwriter Descemer Bueno and Cuban reggaeton duo Gente de Zona, who had become one of the island's biggest musical groups. When Iglesias heard Bueno's recording, he changed his mind and they added his vocals. 
Garnering many awards, and winning Song of the Year at the 2014 Latin GRAMMYs, "Bailando" was flamenco-infused reggaeton designed for mass appeal. It follows a traditional pop song format, with Iglesias singing the verses and trading off with Gente de Zona and Bueno in the extended chorus sections. The lyrics are standard love song fare, and don't include any of the rapped vocals or Cuban slang that had made Gente de Zona so popular in Cuba. Nonetheless, it peaked at No. 2 on the Billboard Hot 100 and spent a record-breaking 41 weeks at the top of the U.S. Latin charts. 
"Despacito"
-
Luis Fonsi featuring Daddy Yankee, with a remix feat. Justin Bieber (2017)
Love it or hate it, it's impossible to ignore the cultural impact of "Despacito." It was already a huge hit in its original version, by Puerto Rican singer Luis Fonsi and Daddy Yankee. But when Justin Bieber called Fonsi up to inquire about doing a remix, it became 2017's song of the summer.
Like "Bailando," the original version was already as much Latin pop as it was reggaeton, and although Daddy Yankee has some rapped vocals in the second verse, he's mainly singing as well. The producers decided to use a Puerto Rican cuatro, which opens the song, in addition to an acoustic guitar in order to give the song a more local feel. One unique element was the insertion of a rhythmic break right before the chorus "Despacito" (which translates to "slowly") comes in. The way Fonsi breaks up the three syllables in the title word, taking his time with them, is a nice touch.
The Justin Bieber remix was released three months later, and maintained the song's original rhythms and Daddy Yankee's verses. An English verse was added for Bieber at the beginning of the song, and he sang the "Despacito" choruses in Spanish — the first time he'd ever sung in Spanish. It quickly rose to No. 1 on the Hot 100 charts, which gave Fonsi and Daddy Yankee their first No. 1 hit. It stayed at the top of the charts for 16 weeks, tying with "One Sweet Day," by Mariah Carey and Boyz II Men, and remained the longest-leading No. 1 single until 2019. "Despacito" also won Song and Record Of The Year at the Latin GRAMMYs.  
"Titi Me Preguntó"
-
Bad Bunny
(2022)
Bad Bunny is not only the most prominent artist in contemporary reggaeton — he was the biggest artist in the world in 2022. It's impossible to list all of the accolades Benito Antonio Martínez Ocasio has attained in his short career, but here are a few: His latest, Un Verano Sin Tí, was the first Spanish-language one to be nominated for Album Of The Year at the 2023 GRAMMYs, he's been Spotify's most streamed artist in the world for three straight years.
Un Verano Sin Tí was a masterful achievement, showcasing a wide variety of contemporary Latin music beyond reggaeton, including Dominican dembow and mambo, bachata, electro-cumbia, and even indie rock — all anchored by Bad Bunny's emo vocal style. The album is a celebration of Spanish Caribbean identity, paying homage as much to Dominican as to Puerto Rican music.
"Titi Me Preguntó" is not only one of the album's biggest hits, but also one of its most complex tracks, featuring several discrete sections. It begins with a bachata guitar intro, followed by Bad Bunny's rapped vocals accompanied by a sparse backbeat. His aunt is asking why he goes out with so many girls and won't settle down. The body of the song speeds way up, keeping a sparse accompaniment, as Bad Bunny lists the names and cities of different girlfriends. 
But there's an interesting shift at the 2:15 mark, where the bachata guitar returns and we hear a woman's voice admonishing him for being an f-boi. It's followed by anguished Bad Bunny vocals singing, "I'd like to fall in love but I can't." The music changes back to the sparse backbeat accompaniment when he sings: "I don't even trust myself," and notes how many women say they want to have his first-born child. The singing returns, as a spooky electronica melody is added into the background mix: "Listen to your friend, I'll only break your heart…I don't know why I'm like this." 
This is a man struggling with interpersonal demons, and this vulnerable masculinity (and his past refusal to conform to rigid gender norms) is precisely why Bad Bunny is so beloved by his female fans.  
The Evolution Of Bollywood Music In 10 Songs: From "Awaara Hoon" To "Naatu Naatu"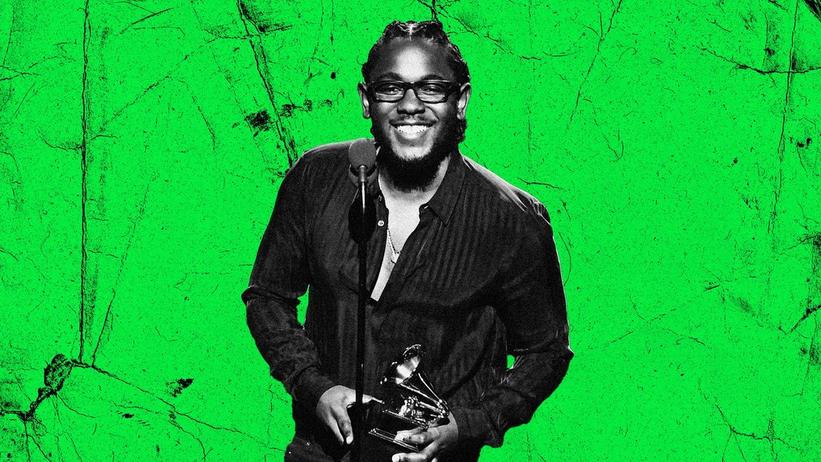 Kendrick Lamar
Photo: Jeff Kravitz/FilmMagic
video
GRAMMY Rewind: Kendrick Lamar Honors Hip-Hop's Greats While Accepting Best Rap Album GRAMMY For 'To Pimp a Butterfly' In 2016
Upon winning the GRAMMY for Best Rap Album for 'To Pimp a Butterfly,' Kendrick Lamar thanked those that helped him get to the stage, and the artists that blazed the trail for him.
GRAMMYs
/
Oct 13, 2023 - 06:01 pm
Updated Friday Oct. 13, 2023 to include info about Kendrick Lamar's most recent GRAMMY wins, as of the 2023 GRAMMYs.
A GRAMMY veteran these days, Kendrick Lamar has won 17 GRAMMYs and has received 47 GRAMMY nominations overall. A sizable chunk of his trophies came from the 58th annual GRAMMY Awards in 2016, when he walked away with five — including his first-ever win in the Best Rap Album category.
This installment of GRAMMY Rewind turns back the clock to 2016, revisiting Lamar's acceptance speech upon winning Best Rap Album for To Pimp A Butterfly. Though Lamar was alone on stage, he made it clear that he wouldn't be at the top of his game without the help of a broad support system. 
"First off, all glory to God, that's for sure," he said, kicking off a speech that went on to thank his parents, who he described as his "those who gave me the responsibility of knowing, of accepting the good with the bad."
He also extended his love and gratitude to his fiancée, Whitney Alford, and shouted out his Top Dawg Entertainment labelmates. Lamar specifically praised Top Dawg's CEO, Anthony Tiffith, for finding and developing raw talent that might not otherwise get the chance to pursue their musical dreams.
"We'd never forget that: Taking these kids out of the projects, out of Compton, and putting them right here on this stage, to be the best that they can be," Lamar — a Compton native himself — continued, leading into an impassioned conclusion spotlighting some of the cornerstone rap albums that came before To Pimp a Butterfly.
"Hip-hop. Ice Cube. This is for hip-hop," he said. "This is for Snoop Dogg, Doggystyle. This is for Illmatic, this is for Nas. We will live forever. Believe that."
To Pimp a Butterfly singles "Alright" and "These Walls" earned Lamar three more GRAMMYs that night, the former winning Best Rap Performance and Best Rap Song and the latter taking Best Rap/Sung Collaboration (the song features Bilal, Anna Wise and Thundercat). He also won Best Music Video for the remix of Taylor Swift's "Bad Blood." 
Lamar has since won Best Rap Album two more times, taking home the golden gramophone in 2018 for his blockbuster LP DAMN., and in 2023 for his bold fifth album, Mr. Morale & the Big Steppers.
Watch Lamar's full acceptance speech above, and check back at GRAMMY.com every Friday for more GRAMMY Rewind episodes. 
10 Essential Facts To Know About GRAMMY-Winning Rapper J. Cole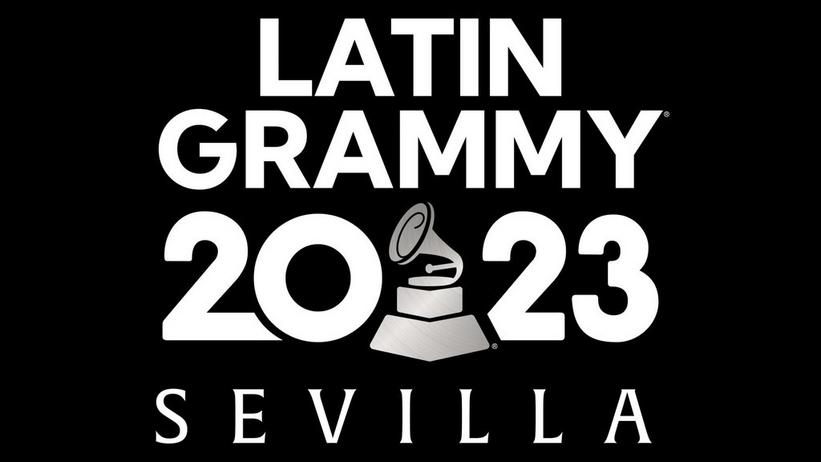 Art for the 2023 Latin GRAMMYs
Graphic Courtesy of the Latin Recording Academy
news
Latin GRAMMYs 2023: Hear The Album Of The Year Nominees
Here are the nominees for Album Of The Year at the 2023 Latin GRAMMYs, which will air Thursday, Nov. 16 from Sevilla, Spain.
GRAMMYs
/
Sep 19, 2023 - 01:42 pm
The Latin GRAMMYs Album Of The Year category honors the work of both the established leaders and hottest rising stars in Latin music. The 2023 Latin GRAMMYs nominees for Album Of The Year include recordings by reggaeton and pop artists who are breaking down barriers in the music industry, alongside some of the most well-known and beloved singer/songwriters in Spanish.
These 10 albums were chosen to represent the most significant voices in Latin music for 2023: La Cu4rta Hoja (Pablo Alborán), A Ciegas (Paula Arenas), De Adentro Pa Afuera (Camilo), Décimo Cuarto (Andrés Cepeda), Vida Cotidiana (Juanes), Mañana Será Bonito (Karol G), De Todas Las Flores (Natalia Lafourcade), Play (Ricky Martín), Eadda9223 (Fito Páez), and Escalona Nunca Se Había Grabado Así (Carlos Vives). 
Ahead of the 2023 Latin GRAMMYs, officially known as the 24th Annual Latin GRAMMY Awards — which will be held on Thursday, Nov. 16, in Sevilla, Spain — learn about the nominees for this prestigious category. Don't miss the broadcast on Univision at 8 p.m. ET/PT (7 p.m. CT).
Read More: 2023 Latin GRAMMYs: See The Complete Nominations List
La Cu4rta Hoja – Pablo Alborán
Pop singer/songwriter Pablo Alborán closed out 2022 with an explosion of optimism and carefree experimentation titled La Cu4rta Hoja. 
Throwing off the isolation of the pandemic, the Spanish chart-topper found himself ready to collaborate. The album features bold duets with música Mexicana star Carín León and Argentinian singer María Becerra, providing Alborán with the opportunity to branch out into genres, such as flamenco, that he'd never flirted with before. 
Evidently, he also felt like dancing as the normally ballad oriented artist stacked his album with breezy, playa-ready dance beats. Alborán has already been nominated for 24 Latin GRAMMYs, including a nomination for Best New Artist. He was nominated for Album Of The Year in 2013 for his sophomore album Tanto, making this his second Album Of The Year nomination. 
A Ciegas – Paula Arenas
Colombian singer/songwriter Paula Arenas' career has been defined by an independent spirit since its beginning. The unconventional pop artist sang covers in nightclubs until she scored a hit single with "Lo Que El Tiempo Dejó" (featuring alt-pop legend Esteman) from her self-released debut EP, and except for a brief period with Sony Music Colombia, when she released her debut album Visceral, all her other releases have been with smaller labels. 
The indie darling's roots are still showing on the clever, intimate A Ciegas, which finds her exploring a more stripped down version of her piano driven sound. Lead single "Puro Sentimiento," featuring fellow Colombian Manuel Medrano, shines with quirky-cool, '80s inspired glamor. Being just a little different doesn't seem to be holding her back: The video for "Puro Sentimiento" has more than 1 million streams on YouTube and counting. 
De Adentro Pa Afuera – Camilo
Iconic, stylish, unforgettable — and we're not just talking about Camilo's mustache. The mononymous pop singer with the disarming soprano already has a few Latin GRAMMYs to his name, notably album of the year for 2021's Mis Manos. He's written hits for Becky G and Bad Bunny, but solo work is where Camilo really lets his creativity off the leash. 
The songs on his third studio album, De Adentro Pa Afuera, range from scruffy, loosely slung takes on reggaeton to bouncy folk pop jams that showcase his romantic side. It also hosts such diverse musical guests as Camila Cabello, Myke Towers and Grupo Firme. In the hands of a lesser artist it might be disjointed, but with Camilo at the controls it's a masterclass in joyful chaos.
Décimo Cuarto – Andrés Cepeda
A master of the devastating love song made an exuberant return this year with help from a few equally formidable friends. Colombia's Andrés Cepeda corralled the talents of such artists as Ximena Sariñana and Gusi for a delicately tropical, massively emotional album titled simply Décimo Cuarto. 
Gentle danzón and milonga rhythms ("Le Viene Bien") and lyrics about love that defies time, space and reality ("En Otra Vida") are just a couple of the elements that make up the album's restrained, yet robust mix. Décimo Cuarto also includes sweeping power ballads with Reik and Joss Favela ("Tu Despertador" and "Si Todo Se Acaba," respectively). Cepeda previously won a Latin GRAMMY in 2013 for Best Traditional Pop Vocal Album for Lo Mejor Que Hay En Mi Vida. 
Vida Cotidiana – Juanes
Loyal fans of Juanes' rock side were rewarded for their patience when the Colombian superstar released Vida Cotidiana, an epic return to form complete with psychedelic flourishes and a healthy dose of funk and varied Caribbean influences. 
Early pandemic quarantine found the artist with a lot of time at home with his family, which provided some of the inspiration for the album. He used the unanticipated pause to study poetry, take voice and guitar lessons, and record the numerous demos that would, in time, become Vida Cotidiana. Juanes said he considers it his best album, and the time and passion he put into it is obvious. 
The legendary singer and songwriter has brought home 26 Latin GRAMMYs over the years and, with his 10th solo album he's made a strong case for a 27th.
Mañana Será Bonito – Karol G
Musical powerhouse, reggaetonera and general bichota, Karol G is one major reason why all eyes are on Colombia. After establishing herself as a hit-making star in the adjoining worlds of reggaeton and Latin trap, she is clearly enjoying her success and savoring the moment.
As you might be able to guess from the sunshine and rainbows doodled on the album cover, Mañana Será Bonito was one of 2023' most fun albums, bubbling over with sass and unapologetic sexuality. Everyone is invited to the party: Mañana Será Bonito has features with Romeo Santos, Shakira, Carla Morrison and Sean Paul. It debuted at the top of the Billboard Hot 200 making it the first all-Spanish language album by a female artist with that distinction.
De Todas Las Flores – Natalia Lafourcade
De Todas Las Flores is the first collection of completely original material from Mexican singer/songwriter Natalia Lafourcade since 2015's critically acclaimed Hasta La Raiz (for which she received two Latin GRAMMYs). 
Both Lafourcade and producer Adán Jodorowsky took a less-is-more approach on this new offering, which allowed for a subtle play of emotion on songs such as the aching title track. Famously a fan of Mexico's rich musical heritage, De Todas Las Flores finds Lafourcade experimenting with stripped down cumbia and son, while also branching out into other regions of Latin America with bossa nova, samba and bolero. The understated arrangements perfectly complement the profound and profoundly personal tracks, which Lafourcade has described as "a musical diary." 
Play – Ricky Martín
After winning a Latin GRAMMY for his 2020 EP Pausa, Ricky Martín returned in 2022 with the logical bookend: a second EP titled Play. The Puerto Rican icon made the first recording in response to the cumulative challenges in his home island, ranging from Hurricane Maria to the pandemic. It also tackled heavy issues and served as a kind of therapy for Martín, who had started suffering from panic attacks. 
If Pausa was a held breath, Play is the satisfying exhale. More upbeat and even decidedly danceable in the case of the songs "Ácido Sabor" and "Paris in Love," it represents a return to life, if not a return to normal, and a focus on the romance and sensuality for which Martín has long been world famous.
Eadda9223 – Fito Páez
It takes someone unique to get both Elvis Costello and Nathy Peluso to guest on their album. Fito Páez has both on back-to-back songs on Eadda9223. 
The Argentinian rocker's latest full-length is a revisiting of his epochal El Amor Después del Amor, this time letting a few more folks in on the caper. Besides the aforementioned co-conspirators, Páez is joined by Ca7riel and many other Argentinian iconoclasts who no doubt owe something to the trailblazing rock en español singer/songwriter. Each track on Eadda9223 is reimagined: The new version of "Sasha, Sissí Y El Círculo De Baba" with Mon Laferte crackles with Tex-Mex electricity that bears no connection to the original, but is a perfect vehicle for Laferte's vocal range and flair for drama.
Escalona Nunca Se Había Grabado Así – Carlos Vives
What happens when a legend offers a tribute to a legend? Escalona Nunca Se Había Grabado Así, the Carlos Vives album celebrating the music of vallenato composer Rafael Escalona answers that question with moving clarity. 
Vives has brought the tropical sounds of Colombian vallenato to the world mixing them with pop and rock music, becoming a major star in the process. His deepest debt is to Escalona, who is remembered in Colombia as a storyteller and legendary personality. 
Escalona Nunca Se Había Grabado Así updates the Escalona's famous compositions while striving to preserve their inherent spirit. The album is also a celebration of Vives' own career, which now spans three decades. In addition to his innovation and longevity, Vives is an extremely prolific artist whose many releases have brought him two GRAMMYs and 15 Latin GRAMMYs.
Latin GRAMMYs 2023: Song Of The Year Nominees — Read Them Here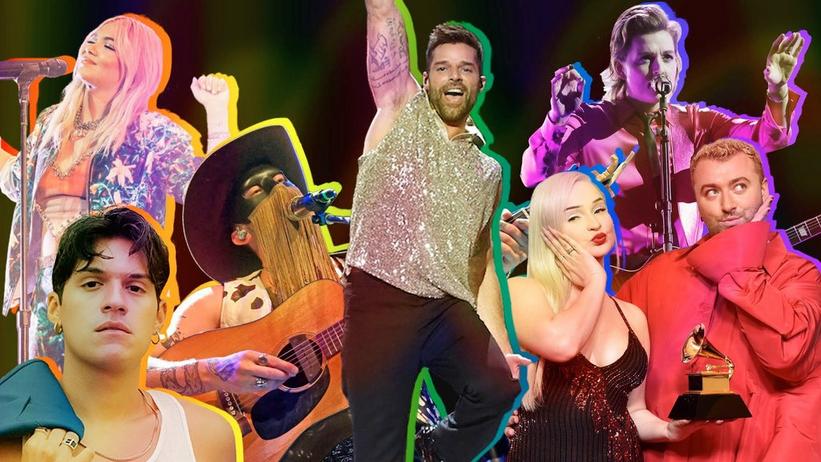 (L-R, clockwise): Hayley Kiyoko, Ricky Martin, Brandi Carlile, Sam Smith, Kim Petras, Orville Peck, Omar Apollo
Photo: Kristy Sparow/Getty Images, Kevin Winter/Getty Images for LARAS, Kevin Winter/Getty Images for The Recording Academy, Alberto E. Rodriguez/Getty Images for The Recording Academy, Stephen J. Cohen/Getty Images, Gustavo Garcia Villa
news
Listen To GRAMMY.com's LGBTQIA+ Pride Month 2023 Playlist Featuring Demi Lovato, Sam Smith, Kim Petras, Frank Ocean, Omar Apollo & More
Celebrate LGBTQIA+ Pride Month 2023 with a 50-song playlist that spans genres and generations, honoring trailblazing artists and allies including George Michael, Miley Cyrus, Orville Peck, Lady Gaga and Ariana Grande and many more.
GRAMMYs
/
Jun 1, 2023 - 04:21 pm
In the past year, artists in the LGBTQIA+ community have continued to create change and make history — specifically, GRAMMY history. Last November, Liniker became the first trans artist to win a Latin GRAMMY Award when she took home Best MPB Album for Indigo Borboleta Anil; three months later, Sam Smith and Kim Petras became the first nonbinary and trans artists, respectively, to win the GRAMMY Award for Best Pop Duo/Group Performance for their sinful collab "Unholy."
Just those two feats alone prove that the LGBTQIA+ community is making more and more of an impact every year. So this Pride Month, GRAMMY.com celebrates those strides with a playlist of hits and timeless classics that are driving conversations around equality and fairness for the LGBTQIA+ community.
Below, take a listen to 50 songs by artists across the LGBTQIA+ spectrum — including "Unholy" and Liniker's "Baby 95" — on Amazon Music, Spotify, Apple Music, and Pandora.