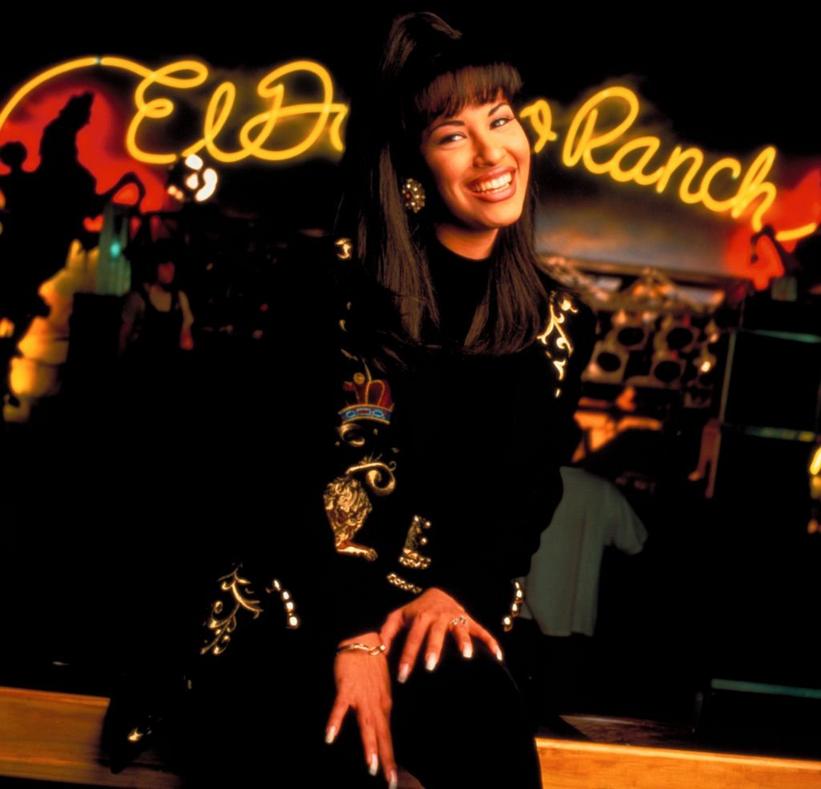 Photo: Pam Francis/The LIFE Images Collection via Getty Images/Getty Images
news
The Recording Academy Announces 2021 Special Merit Awards Honorees: Selena, Grandmaster Flash & The Furious Five, Talking Heads, Lionel Hampton, Marilyn Horne, Salt-N-Pepa And More
The honorees, which also include Trustees Award honorees Ed Cherney, Benny Golson and Kenny "Babyface" Edmonds and Technical GRAMMY Award recipient Daniel Weiss, will be recognized at the 2021 GRAMMYs on Sunday, March 14
Recording Academy
/
Dec 22, 2020 - 07:30 pm
The Recording Academy has announced the honorees for its 2021 Special Merit Awards. The Lifetime Achievement Award honorees are Grandmaster Flash & The Furious Five, Lionel Hampton, Marilyn Horne, Salt-N-Pepa, Selena, and Talking Heads. Ed Cherney, Benny Golson and Kenny "Babyface" Edmonds are Trustees Award honorees; Daniel Weiss is the Technical GRAMMY Award recipient. The honorees will be recognized on the 63rd Annual GRAMMY Awards on Sunday, March 14, 2021. Given the challenges imposed by the COVID-19 pandemic, more details about the special award presentation event will be announced at a later date.
"As we welcome the new class of Special Merit Award honorees, it gives us a chance to reward and recognize the influence they've had in the music community regardless of genre," Harvey Mason jr., Interim President/CEO of the Recording Academy, said. "As a music creator and music lover, I am grateful that we are able to look back at our influences and see the impact that they have made on our community. In a year where music has helped keep us together, I look forward to honoring this iconic group of music creators."
Formed in the South Bronx of New York City in 1978, Grandmaster Flash & The Furious Five are among the pioneers of hip-hop. The group's use of turntablism, break-beat deejaying, choreographed stage routines, and lyricism was a significant force in the early development of the genre.
Lionel Hampton* started his career as a drummer in Chicago in the 1920s before he played the vibraphone with Louis Armstrong. In the 1930s, he broke barriers with the Benny Goodman Quartet, one of the first integrated jazz bands in America. In the 1940s, he formed his own Lionel Hampton Orchestra, which became one of the longest-running orchestras in jazz history.
Marilyn Horne is one of the most prolific opera singers of our time. Over her six-decade career, she has garnered numerous honors, including four GRAMMY Awards, a Kennedy Center Honors, the National Medal of Arts, a Commander of the Order of Arts and Letters from France's ministry of culture, and a National Endowment for the Arts Opera Honors.
As one of the first all-female rap groups, Salt-N-Pepa broke down a number of doors for women in hip-hop. Formed in Queens, N.Y., in 1985, the group crafted hits such as "Push It," "Shoop," "Whatta Man," and the GRAMMY-winning "None Of Your Business." They were also one of the first rap artists to cross over, laying the groundwork for hip-hop's widespread popularity in the early '90s.
The Queen of Tejano, Selena* became a household name not long after her career took off in the 1980s. Her 1993 album, Live, won Best Mexican-American Album at the 36th Annual GRAMMY Awards, marking the first time a female Tejano artist won the category. Though her life was tragically cut short in 1995, Selena's crossover album, the posthumously released Dreaming Of You, sold 175,000 copies on the day of its release, a then-record for a female vocalist.
Talking Heads, formed in 1975 in New York City, helped to pioneer New Wave music by blending elements of punk, rock, art pop, funk, and world music with an avant-garde aesthetic. In 2002, 11 years after the group disbanded, they were inducted into the Rock And Roll Hall Of Fame.
Ed Cherney* was one of the most sought-after engineers in the industry. His four-decade career began as an assistant engineer working with Bruce Swedien and Quincy Jones on Michael Jackson's Off The Wall. Cherney went on to record, mix and engineer albums for artists such as The Rolling Stones, Bob Dylan, Iggy Pop, and Fleetwood Mac, among others. A four-time GRAMMY winner, he also founded the Academy's Producers & Engineers Wing.
Benny Golson is an international jazz legend who has composed more than 300 works over his 70-year career. He has composed and arranged music for artists such as John Coltrane, Miles Davis, Ella Fitzgerald, Dizzy Gillespie, Benny Goodman, and Lionel Hampton, and is the only living artist to write eight jazz standards. His prolific writing also includes scores for many hit TV series and films.
Kenny "Babyface" Edmonds is a poignant tunesmith, prolific producer, superstar recording artist, and revolutionary label owner. An 11-time GRAMMY winner, including a record four Producer Of The Year, Non-Classical awards, Babyface has been instrumental in the careers of artists such as Toni Braxton, Usher and TLC and has crafted hundreds of pop and R&B hits with artists including Whitney Houston, the Whispers, Brandy, Boyz II Men, Madonna, and Eric Clapton.
Daniel Weiss is one of the true pioneers of digital technology. In 1985, he founded Weiss Engineering Ltd. in Zurich, Switzerland. The company has designed and manufactured groundbreaking digital audio equipment for mastering studios, including the IBIS digital mixing console and the ultra-high-quality Gambit Series digital products.
The Lifetime Achievement Award celebrates performers who have made outstanding contributions of artistic significance to the field of recording, while the Trustees Award honors such contributions in areas other than performance. The Recording Academy's National Board of Trustees determines the honorees of both awards. Technical GRAMMY Award recipients are voted on by the Academy's Producers & Engineers Wing Advisory Council and Chapter Committees, and are ratified by the Academy's Trustees. The award is presented to individuals and companies who have made contributions of outstanding technical significance to the recording industry.
*Denotes posthumous honoree.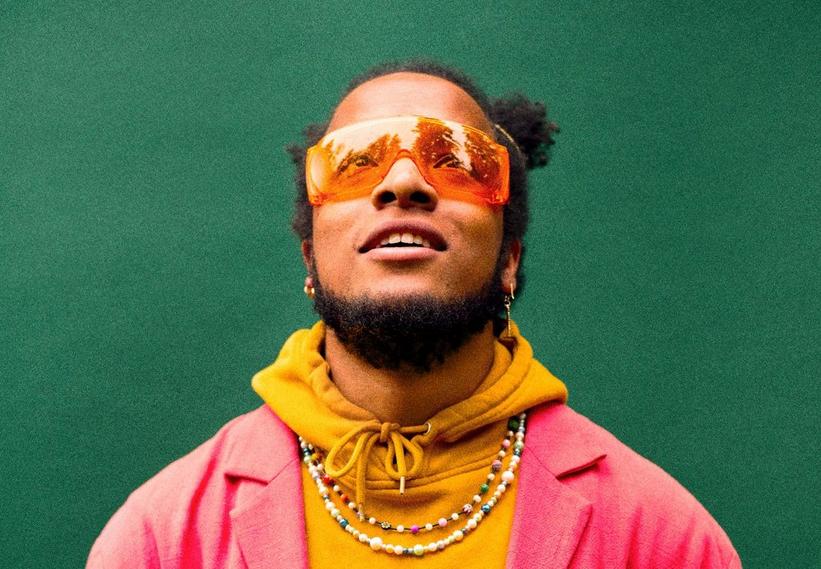 interview
Cautious Clay's 'Karpeh' Is & Isn't Jazz: "Let Me Completely Deconstruct My Conception Of The Music"
On his Blue Note Records debut 'Karpeh,' Cautious Clay treats jazz not as a genre, but as a philosophy — and uses it as a launchpad for a captivating family story.
GRAMMYs
/
Aug 23, 2023 - 02:27 pm
Nobody can deny Herbie Hancock is a jazz artist, but jazz cannot box him in. Ditto Quincy Jones; those bona fides are bone deep, but he's changed a dozen other genres.
Cautious Clay doesn't compare himself to those legends. But he readily cites them as lodestars — along with other genre-straddlers of Black American music, like Lionel Richie and Babyface.
Because this is a crucial lens through which to view him: he's jazz at his essence and not jazz at all, depending on how he wishes to express himself.
"I'm not really a jazz artist, but I feel like I have such a deep understanding of it as a songwriter and musician," the artist born Joshua Karpeh tells GRAMMY.com. "It's sort of inseparable from my approach to this album, and to this work with Blue Note."
Karpeh is talking about, well, KARPEH — his debut album for the illustrious label, which dropped in August. In three acts — "The Past Explained," "The Honeymoon of Exploration," and "A Bitter & Sweet Solitude," he casts his personal journey against the backdrop of his family saga.
As Cautious Clay explains, the title is a family name; his grandfather was of the Kru peoples in Liberia. "It's a family of immigrants. It's a family of, obviously, Black Americans," he notes. "I just wanted to give an experience that felt concrete and specific enough — to be able to live inside of something that was a part of my journey."
On KARPEH, Cautious Clay is joined by esteemed Blue Note colleagues: trumpeter Ambrose Akinmusire, saxophonist Immanuel Wilkins, vibraphonist Joel Ross, guitarist Julian Lage, and others.
Vocalist Arooj Aftab and bassist Kai Eckhardt — Karpeh's uncle — also enhance the proceedings. The result is another inspired entry from Blue Note's recent resurgence — one lyrically personal and aurally inviting.
Read on for an interview with Cautious Clay about his signing to Blue Note, leveling up his recording approach, and his conception of what jazz is — and isn't.
This interview has been edited for clarity.
Tell me about signing to Blue Note Records, and the overall road to KARPEH.
I kind of got connected to Don [Was, the president of Blue Note] through a relationship I had with John Mayer, who had, I guess, connected Don to my music.
Don reached out via email probably a year ago, and so we connected over email. And I had sort of been in a situation where I was like, OK, I want to do something different for this next project. We kind of met in the middle and it just made a lot of sense based on just what I wanted to do, and then what they could potentially kind of work with on my end. 
So, [I was] just recording the album in six days, and doing a lot of prep work beforehand and getting all these musicians that I really liked to be able to work on it. It was just a really cool process to be able to unpack that with Blue Note.
That's great that you and Mayer go back.
Yeah, man, we have a song. We worked on each other's music a little bit together. The song "Carry Me Away" on his [2021] album [Sob Rock] I actually worked on, and then we did a song together called "Swim Home" that I released back in 2019.
You said you wanted to "do something different." What was the germ of that something?
I felt like it could be interesting to do a more instrumental album, or something that felt a little bit more like a concept album, or more experimental. I wanted to be more experimental in my approach to the music that I love.
I wanted to call it a jazz album, but at the same time I didn't, because I felt like it wasn't; it was more of an experimental album.
But I felt like calling it jazz in my mind kind felt like a free way to express, because I think of jazz much more as a philosophy than necessarily a genre.
So, it was helpful for me in my mind to be able to like, OK, let me completely deconstruct my conception of the music I make and how I can translate that music.
And then it eventually evolved into a story about my family and about American history to a certain extent in the context of my family's journey, and then also just their interpersonal relationships. That sort of made itself clear as I continued to write and I continued to delve deeper into the process.
Not that KARPEH ended up being instrumental. But instrumental records are lodestars for you? I'm sure that blurs with the Blue Note canon.
There's a lot of different stuff. There was that red album that Herbie Hancock released [in 1978, titled Sunlight] that I really liked. "I Thought It Was You" was super inspirational — sonically how they arranged a lot of that record.
Seventies jazz fusion was an overall influence. I felt inspired by the perfect meld of analog synthesizers, and then also obviously organic instruments like horns and guitars of that nature. So I wanted to create something that felt like a contemporary version of what could be a fusion record to a certain extent.
Any specific examples?
Songs like "Glass Face," for example, are pretty fusion-y, but also very just experimental in a way that doesn't feel like jazz, even.
My uncle [Kai Eckhardt] is a pretty big-time bass player, and he played on "Glass Face." I just was like, OK, dude, do your thing, and he just did this sort of chordal bass solo. Then, I did all these harmonies over top of the song.
And then, Arooj Aftab is a really good friend and musical artist; she was able to work off of that as well. So, it was an interesting journey to make a lot of these songs and sort of figure out how they all fit together.
How did you strike that balance between analog and synthesized sounds?
I recorded most of this album at a studio, which is very different for me.
I don't normally do that. I use a lot of found sounds like drums and stuff that I've either made or sampled, but I did all of the drums and bass and upright and electric guitars we'd recorded at a studio called Figure 8 in Brooklyn. That was the backbone for a lot of the music that I created for the album. 
Then, I took it back home to my home studio. After we had recorded all of the songs, I essentially had some different analog synths and things that I wanted to add into it either at the studio that I worked at or my own personal studio, which happens to also be eight blocks [away] on the same street away.
I struck a balance just mostly with it in the context of working at a very formal studio and then having an engineer and just getting sounds that I wanted that could be organic and more specific in that way. And also using some of the synths they had.
In terms of the approach, I kind of wanted it to be different. And so part of that was just being at more of a formal studio and having an engineer and overseeing the overall process outside of just being inside of my Ableton session.
Tell me more about the guests on KARPEH.
I knew Immanuel through a couple of mutual friends, and he has a certain sort of bite to his sax playing that I felt was so juxtaposed to my sax playing.
And same with Ambrose. I feel like his trumpet style couldn't be more esoteric and out, in the context of how he approaches melodies. It's almost in some ways like, Whoa, I would never play that way.
They're also soloists, and conceptually for me, the idea of being in isolation or being in bittersweet solitude was conceptually a part of the last part of the album. They as soloists have so much to offer that I feel like I can't do and I don't possess.
So, I wanted to have them a part of this album, to demonstrate that individuality within the context of what it takes to make a song.
Julian is just a beautiful and spirited man, a beautiful guitar player. I've liked his sound for a while. I think it was back in 2015 when I first heard him; he had a couple of videos on YouTube that I thought were just super gorgeous.
I feel like he just has this way of playing that's folky. Also, it's jazz in the context of his virtuosic playing style, but it's also not overbearing. I felt like as a writer and as a musician, it would be a really great connecting point for a few of the more personal songs on the record.
And then my uncle Kai as well, — he's not on Blue Note, but he used to play with John McLaughlin and run bass clinics with Victor Wooten and Marcus Miller back in the early 2000s. Dude is a real heavy hitter, and he happens to be my uncle, so it's just cool to be able to have him on the record.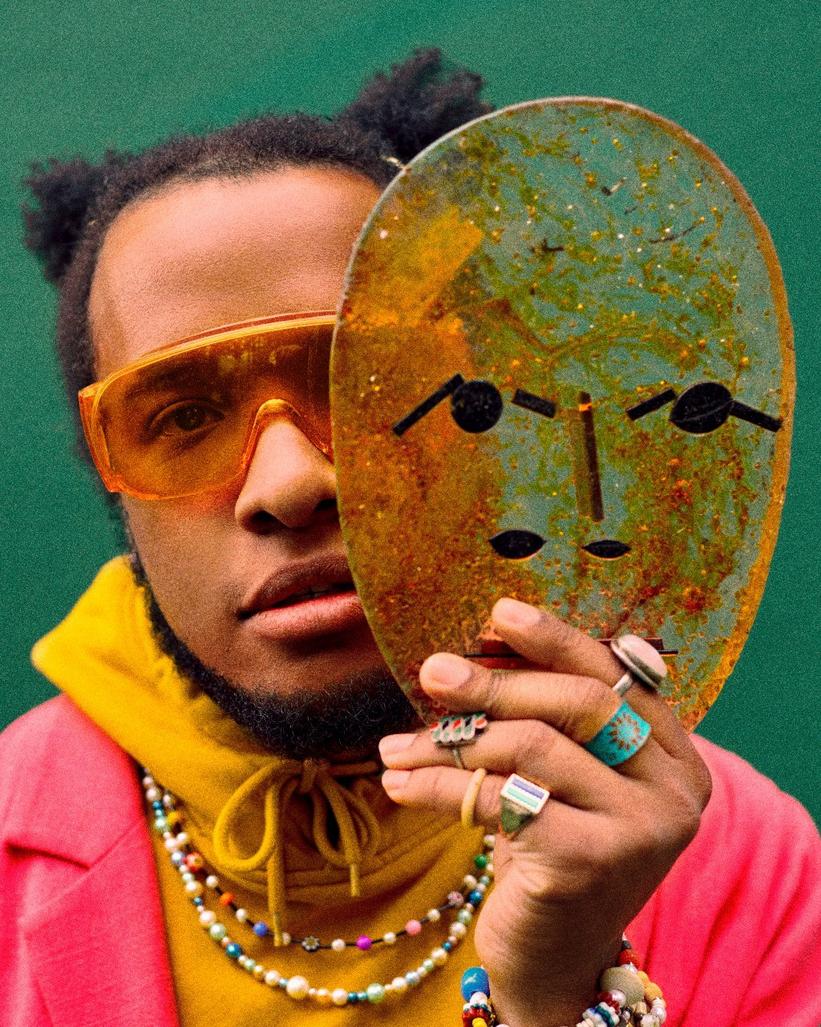 Cautious Clay. Photo: Meron Menghistab
With KARPEH out, where do you want to go from here — perhaps through a Blue Note lens?
I really love a lot of the people there, and I feel like this could be the first of many. It's also a stepping stone for me as an artist.
I feel really connected to the relationship I have, and our ability to put this out. It's hard to say what exactly the future holds, but I am genuinely excited for this album. I feel excited to be able to put out something so personal and so connected to everything that sort of made me, in a very concrete way.
From what I understand, this is a one-time thing, but it could potentially be two. It depends, obviously. I'm very open-minded about it. I'd love to keep the good relationship open and see where things go.
I really have enjoyed the process and I feel like this next year is going to be something interesting. So, we'll see.
On Her New Album, Meshell Ndegeocello Reminds Us "Every Day Is Another Chance"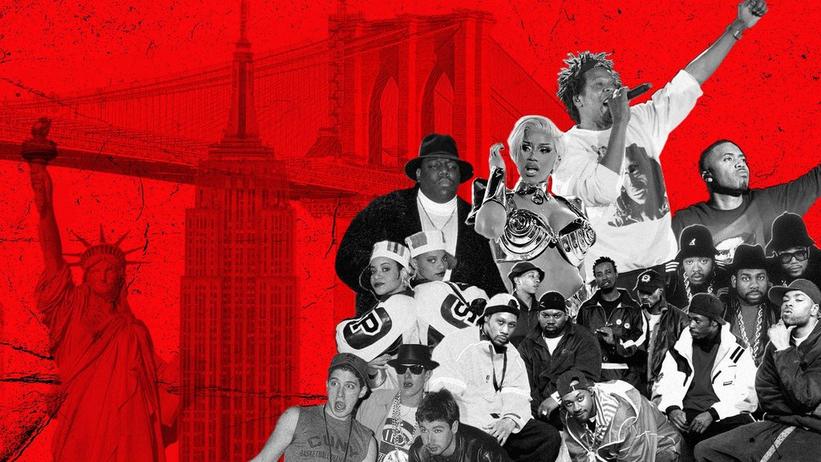 (Clockwise) Notorious B.I.G., Cardi B, Jay-Z, Nas, RUN-D.M.C., Wu-Tang Clan, Salt-N-Pepa and Beastie Boys
Photos: Larry Busacca/Getty Images; Kevin Winter/Getty Images for The Recording Academy; Brian Ach/Getty Images for Something in the Water; Kimberly White/Getty Images for Hennessy; Michael Ochs Archives/Getty Images; Bob Berg/Getty Images; Michael Ochs Archives/Getty Images; Ron Galella, Ltd./Ron Galella Collection via Getty Images
feature
A Guide To New York Hip-Hop: Unpacking The Sound Of Rap's Birthplace From The Bronx To Staten Island
The culture and art of hip-hop would not exist if not for NYC. Take a trip through Brooklyn, Queens, Manhattan, the Bronx and Staten Island to learn how hip-hop developed sonically by the borough.
GRAMMYs
/
Aug 3, 2023 - 03:42 pm
New York is indisputably the birthplace of hip-hop, but which of the city's five boroughs has dominated the genre continues to be a spirited debate among its scholars and natives. 
The "Boogie Down" Bronx is the origin point of hip-hop history. It's here Clive Campbell a.k.a. DJ Kool Herc threw a rec room party in 1973 that put hip-hop as we know it in motion. The city's northernmost borough is the home of groundbreaking artists from OGs Grandmaster Flash and Slick Rick, to contemporary stars including Cardi B.
The case for Queens — home of Def Jam Records and a host of GRAMMY-winning and nominated rappers from  Run-D.M.C. and Salt-N-Pepa, to LL Cool J and Nicki Minaj — is often made. 
On her 2005 track "Lighters Up" Lil' Kim declares Brooklyn "Home of the Greatest Rappers." It's hard to argue. Marcy Projects alone would give us Christopher Wallace a.k.a. Biggie Smalls and Jay-Z.
Manhattan also plays a role in hip-hop's evolution as a playground where rappers intermingled with punks, rockers and the thriving art scene throughout the '70s and '80s. Elements of each of these developing artforms culminating in the music of the Beastie Boys. And because he is so often referred to as a West Coast rapper, it's easy to forget Tupac Shakur was born in Manhattan.
Staten Island is, of course, home to the one and only Wu-Tang Clan and its diverse cosmology. Even the suburbs can boast major contributions — Long Island is the home of Public Enemy and Erik B & Rakim; head north of the Bronx to Westchester County, and you'll enter the home of the late rapper DMX.  
What's clear when we look at each borough, is that the culture and art of hip-hop would not exist  if not for New York. Without the contributions,style and unique cultures of neighborhoods within Brooklyn, Queens, Manhattan and Staten, the artform would not have developed into the juggernaut it is today.  Press play on the Amazon Music playlist below — or visit Spotify, Pandora and Apple Music — to take an auditory tour of the best of the boroughs.
To celebrate the 50th anniversary of hip-hop, hop on the train and travel from borough to borough for its unique history and sounds.
As you examine the breadth of NYC hip-hop, you'll find artists with a deep and complex relationship with the city. Biz Markie, for example, was born in one area of the city, raised in another, and claimed membership to a crew for a whole other borough. His story, and that of others who deserve many flowers, demonstrate that while hip-hop can be dissected by region and subway line, it's the Big Apple's density, multiculturalism, an urban innovation that has made it arguably one of America's greatest art forms. 

Mass immigration from Puerto Rico and the Dominican Republic in the 1950s made the Bronx the first majority Black and Latino borough in NYC by the mid-'70s. It's not a coincidence that the Bronx was also woefully unserved by the city government, resulting in bleak economic conditions.
"Kids with little or no resources created something out of nothing," the Funky Four Plus One's MC Sha Rock told ABC News said of hip-hop's origins. "No matter what was going on around us in New York City at the time, we looked forward to the park jams." 
These jams featured breakdancing, DJs mixing, and MCing — all key elements of hip-hop that emerged from house parties and underground venues into a city-wide consciousness. "Hip-hop wasn't called hip-hop in the '70s, was called 'going to the jams,'" Sha Rock continued. 
A few years before the park jams took off, DJ Kool Herc's August 1973 rec room party put hip-hop as we know it on the map. Herc took classic records and popular hits, broke down the beats, and invited MCs to chime in over them invoking the Jamaican style of delivery, talking or chanting, usually in a monotone melody, over a rhythm known as "toasting" in reggae.
In 1975, the Bronx Boys Rocking Crew (or TBB) fostered another element of hip-hop when they organized late night tagging sessions. These young graffiti artists brought the color and life of their borough to the rest of the city, as painted subway trains provided moving canvases and controversy. 
By the time the park jams were happening, some graffiti crews had expanded into competitive dance. With moves drawn from martial arts, gymnastics, and modern dance, "breaking, popping, and locking" would see b-boys and b-girls become as important as music to hip-hop as an art form. Breaking as an art has continued to flourish and will soon be an Olympic sport.
Bronx-born artists such as the Funky Four Plus One, Grandmaster Flash, Afrika Bambaataa, Melle Mel and Kurtis Blow became pioneers of the genre in the 1970s, and helped define hip-hop in the '80s. 
The borough would go on to boast Kool Keith, KRS One, Big Pun, Fat Joe, and Cardi B, among many others, as acts who have innovated the Bronx's place in hip-hop culture. The borough is now home to the Universal Hip-Hop Museum and will host events at Sedgwick and a 50 Years of Hip-Hop concert at Yankee Stadium.

In 1990, Brooklyn was New York's Blackest neighborhood, with 73.1 percent of its Black residents native born. The previous decade had seen Brooklyn rappers rise to prominence in hip-hop, by the end of the 1990s the world's ear was tuned into Brooklyn.  
Known for his use of three turntables, Cutmaster DC's early tracks "Brooklyn's in the House" and "Brooklyn Rocks the Best" were the first to mention Brooklyn as a force in hip-hop music. These early '80s tracks also featured DC's pioneering technique of cutting breaks over Roland TR-909 beats, a marked moment for hip-hop's technical advancement.
Combining speed, style and humor, few would influence hip-hop's syncopation and cadence like Big Daddy Kane. In their 2012 list of The Greatest Hip-Hop Songs of All Time Rolling Stone called Kane "a master wordsmith of rap's late-golden age and a huge influence on a generation of MCs." Within a few years Brooklyn flow would be redefined by the slow deliberative annunciation of the Notorious B.I.G., whose delivery would become one of the most interpolated in rap history. 
The styles of both would be emulated and refined by a young Brooklyn rapper named Shawn Carter. The artist later known as Jay-Z attended George Westinghouse High School in downtown Brooklyn, where his classmates included Busta Rhymes, Biggie and DMX — all of whom would play a critical part in the evolution of rap's delivery styles. 
The borough wasn't only a boys club. MC Lyte, Foxy Brown, and new rappers like Young MA continue to put Brooklyn on the musical map.
On Aug. 11, 2023, Brooklyn locals (and GRAMMY winners) Digable Planets will headline Celebrate Brooklyn! festival's 50th anniversary of hip-hop event. 

The largest Borough by area, Queens boasts the Guiness World Record for most languages spoken and gained the nickname "The World's Borough" for its diverse population. Whereas Bronx hip-hop was derived from Black American and Caribbean cultures, Queen's hip-hop samples the world. While the 1970s saw the Bronx give birth to hip-hop, the 1980s saw the eastern borough of Queens mature the art form.
Queen's hip-hop history has roots in two specific areas: the Queenborough Projects and Hollis. The Queensboro Projects, a.k.a. "The Bridge," were one of the few unsegregated projects in New York. It was also home to Marley Marl, who accidentally discovered sampling while working on a Captain Rock record as a studio intern in the early '80s. 
"I was actually trying to get a riff off of a record. I made a mistake and got the snare in there before the sound came," he recounted to NPR. "The snare sounded better than the snare that I had from the drum machine when I was popping it…I was like, "Hold up!" This will enable me to take any kick and a snare from any record that people love and make my own beat." Marls' use of the 808 pulse to trigger different samplers was revolutionary, and he would become a pioneer for his ability to blend sampled and 808 drum sounds. 
Marl's contribution would extend beyond the technical. As a member of the Juice Crew, he brought the voice of 14-year-old Roxanne Shanté to the world. She created a new lane for women in rap as well as the blueprint for the diss track on the seminal "Roxanne's Revenge." 
About a half hour east on the F Train in Hollis, Queens, brothers Joseph and Russel Simmons (a DJ and promoter respectively) founded Run-D.M.C. with friends Darryl Mc Daniels and Jason Mizell. Run-D.M.C.'s sound featured a synchronized, aggressive delivery over simple but memorable rock hooks and beats. Later, the group established Def Jam Records, the label that would prove rap could sell millions of records to Top 40 audiences and bring rap to the mainstream as the first rappers to be featured on MTV.
As valuable as the musical contributions of Run-D.M.C are, they are equally vital to the development of fashion as an element of hip-hop. Street style, as it would come to be known, is born in Queens: Kangol hats, unlaced Addias, Carzal frames, and thick gold chains are now as synonymous with hip-hop as beats and samples. Today, fashion is so central to hip-hop, and vice versa, that New York's FIT Museum recently held an expansive exhibit on hip-hop style." 
Complex proclaimed Nas' Illmatic "set off a seismic shift in rap geopolitics" and added that the 1994 record "galvanized Queensbridge hip-hop and by extension East Coast rap as a whole." His introspective and poetic approach to writing is credited for bringing the best out of his contemporaries and inspiring next generation rappers like Killer Mike and Kendrick Lamar, challenging them to meet his lyrical bar.

Though "The Fly Borough" is the most densely populated, the majority of its hip-hop history is concentrated in the northern Manhattan neighborhood of Harlem. 
Home of the legendary Apollo Theater, the neighborhood was well rooted in Black music when World War II vet Bobby Robinson opened Bobby's Records in 1946 — one of Harlems' few Black owned businesses at the time. The record store would evolve as would Robinson's involvement in music. He would become a producer and label head whose 1970 imprint Enjoy Records released music by hip-hop's earliest innovators, including Grandmaster Flash, the Treacherous Three, and Doug E. Fresh. The label would also feature Master Don, whose signature use of a "Funk Box" percussion synthesizer and its crispy digital hi hat is still heard in trap music today.  
Harlem was also home to Dapper Dan, the first designer to "borrow" designer goods and modify them with hip-hop flair. His boutique operated from 1982-1992 and was essential to the merging of luxury brands and hip-hop culture. Although brands like Gucci first sued for copyright infringement, they eventually saw the value of hip-hop's branding power on high end fashion sales. In 2018, Dapper Dan and Gucci collaborated on a capsule collection.
Also during this '80s culture boom, three high schoolers from Manhattan applied the ethos of punk rock to the emerging street sounds of hip-hop. 
The Beastie Boys began by pirating rap, self-admittingly "Rhyming and Stealing" for their 1986 Def Jam debut License to Ill, and went on to forge a new lane for the medium. They broke  all the rules of sampling and production with their seminal Paul's Boutique, which Rolling Stone noted is often dubbed "The Sargent Pepper of hip-hop" and lauded for its layer sampling technique. In their ranking of Paul's Boutique Consequence of Sound wrote, "Paul's Boutique sat at a finish line waiting for the rest of the world to catch up." 
While the outer Boroughs would enjoy most of the attention musically throughout the '90s and 2000s, the 2010s would see Harlem again centered in hip-hop with the arrival of young rappers like Azealia Banks and the ASAP Mob collective. 

RZA, GZA, Method Man, Raekwon, Ghostface Killah, Inspectah Deck, U-God, Masta Killa, and Ol' Dirty Bastard and later Cappadonna would find success as both a group and  as solo artists. infiltrating the "big six" 1990s major record labels by design. You can also hear the influence of RZA on modern acts like El Michels Affair, which draws inspiration from Wu-Tang's melodic take on instrumentation and released two albums of instrumental soul covers of Wu-Tang Clan songs.
Their impact would go far beyond music however. Hip-hop biographer Will Ashon recounted Wu's influence on fashion, noting that the group were part of a trend of simplification.
"Their whole modus operandi was to present themselves as real and unmanufactured, so their clothing choices had to reflect this. The rawness and directness of the music was supposed to be echoed in the rawness and directness of their clothing. They were a big part of the early 1990s move towards baggy and oversized clothes. Huge combat trousers or sweatpants, Timberland boots, hoodies, puffas, do-rags, gold fronts and so on. A 'street soldier' look." 
As you'd expect, Wu's presence looms large over future  Staten Island artists, including G4 Boys and Killarmy. New artists like Cleotrapa, a spicy, no-holds-barred femme rapper, also counts Wu-Tang as an influence and is helping define Staten's next chapter.
The history of the intersection of New York City and hip-hop culture is as big and diverse as the city itself. We could only touch on a handful of artists and creators in this piece, but the topic has been explored at length in books like Cant Stop Wont Stop by Jeff Chang and The Come Up: An Oral History of the Rise of Hip-Hop. Documentaries on hip-hop can be found on almost all streaming platforms Netflix's notable Hip-Hop Evolution and Ladies First: The Story of Women in Hip-Hop. 
Listen To GRAMMY.com's 50th Anniversary Of Hip-Hop Playlist: 50 Songs That Show The Genre's Evolution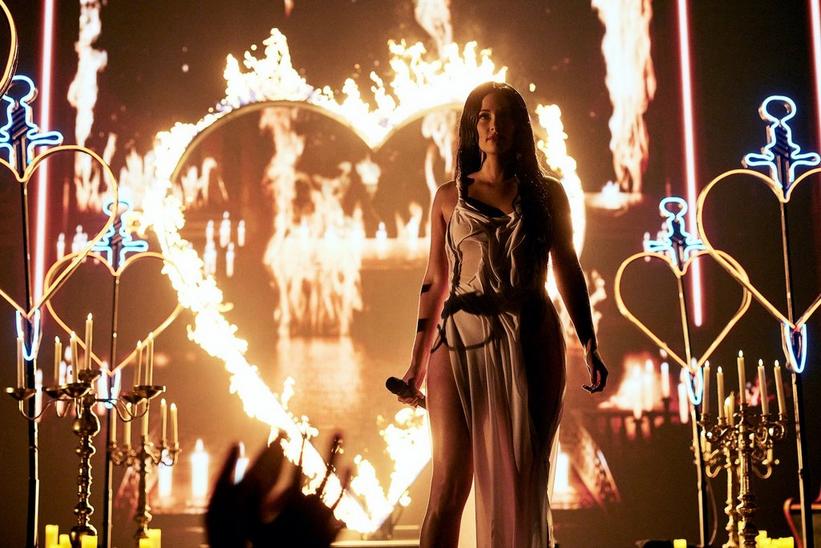 Kacey Musgraves performs at the 2021 VMAs.
Photo: John Shearer/MTV VMAs 2021/Getty Images for MTV/ViacomCBS
video
10 Albums On Divorce & Heartache, From Fleetwood Mac's 'Rumours' To Kelly Clarkson's 'Chemistry'
Divorce albums have been a staple of the music industry for decades. Take a look at some of the most notable musings on a breaking heart, from Kacey Musgraves, Kanye West and more.
GRAMMYs
/
Jun 30, 2023 - 05:46 pm
Divorce can be complicated, messy, and heartbreaking. But those feelings are prime fodder for songwriting — and it's something that artists of all genres have harnessed for decades.
Writing through the pain can serve many benefits for an artist. Marvin Gaye used Here, My Dear as a way to find closure in the aftermath of his divorce. Adele told Vogue that her recording process gave her somewhere to feel safe while recording 30, a raw account of the aftermath of her marriage ending. And Kelly Clarkson's new album, chemistry, finds her reclaiming herself, while fully taking stock of everything that happened in her marriage, good and bad. 
As fans dive into chemistry, GRAMMY.com has compiled a list of 10 divorce albums from all walks of music. Whether you need to cry, vent, or maybe even laugh, there's a divorce album that has what you need.
Tammy Wynette, 
D-I-V-O-R-C-E
(1968)
During her life, Tammy Wynette was a prolific country songwriter and singer, releasing numerous albums exploring all aspects of love. She was also deeply familiar with divorce, with five marriages throughout her adulthood.
The most intimate album on the topic is her bluntly titled 1968 project D-I-V-O-R-C-E, which explores how sensitive the topic was to speak about. The title track is a mournful tune about hiding a separation from her children, but also conveys the general difficulty of discussing the topic with anyone. Elsewhere on the album, "Kiss Away" is a longing ballad about wishing for a more tender resolution when words have failed.
Fleetwood Mac, 
Rumours
(1977)
After recording 10 albums together, Fleetwood Mac were in disarray. During the recording of their eleventh record, the members of the band were going through affairs, divorces, and breakups, even some with each other. Against all odds, they created Rumours — and it became the band's most successful and iconic album.
The spectrum of emotions and sounds on the album is wide. "The Chain" is all fire and bombast, while the laidback acceptance of "Dreams" seeks to find peace in the storm. Fleetwood Mac sorted out their issues and are still going strong to this day, but their heartbreak created something special in Rumours.
Beck, 
Sea Change
(2002)
Beck has had a prolific career, with 14 studio albums to his name. One of his most affecting is 2002's Sea Change, written in the aftermath of his engagement and nine-year relationship ending.
It's a deeply insular album, even by Beck's standards. Tracks like "Already Dead" are slow and mournful, while standout "It's All In Your Mind" finds him burrowing deep into his own thoughts to parse out how exactly he's feeling with his new life.
Open Mike Eagle,
Anime, Trauma, and Divorce
(2020)
Divorce isn't a topic that immediately brings laughter, but rapper Open Mike Eagle seemed to find humor in his personal story with his album Anime, Trauma, and Divorce. The album title gives a pretty good rundown of what inspired the project, and Mike's laidback rapping sells how silly the aftermath of pain can be.
"Sweatpants Spiderman" finds him trying to become a functional adult again, and discovering the various ailments of his aging body and thinner wallet that are getting in the way. The fed-up delivery on standout track "Wtf is Self Care" is a hilarious lesson on how learning to be kind to yourself post-breakup is harder than it sounds.
Carly Pearce, 
29: Written In Stone
(2021)
Heartbreak is a common topic in all genres, but country has some of the most profound narratives of sorrow. Carly Pearce added to that legacy with 29: Written in Stone, her 2021 album centered around her 29th year — a year that included both a marriage and a subsequent divorce.
The emotional whiplash of such a quick change can be felt all over the project, from an upbeat diss track like "Next Girl" to more poignant pieces like the title track, which finds Pearce reflecting on her tumultuous year. Her vulnerability resonated, as single "Never Wanted To Be That Girl" won Pearce her first GRAMMY, and her latest single, "What He Didn't Do," scored the singer her fourth No. 1 at country radio. 
Kanye West, 
808s & Heartbreak
(2008)
Kanye West's fourth album 808s & Heartbreak came from a deep well of pain. Besides the end of his relationship, West was also in turmoil from the death of his mother, Donda. The result is one of the bleakest sounding records on this list — but also one of West's most impactful.
808s & Heartbreak is minimalistic, dark, and brooding, with a focus on somber strings and 808 drum loops (hence the album's title). West delivers most of his lyrics in a monotone drone through a thick layer of autotune, a stylistic choice that heightens the sense of loss. Besides being a testament to West's pain, the electronic sound pioneered on 808s & Heartbreak would serve as a foundational inspiration for the next several years of hip-hop.
Toni Braxton & Babyface,
Love, Marriage, & Divorce
(2014)
Toni Braxton and Babyface are two stalwarts of R&B in their own rights, and in 2014, the pair connected over their shared experiences going through divorce. Their bond sparked Love, Marriage, & Divorce, a GRAMMY-winning album that intended to capture the more universal feelings the life of a relationship conjures up.
Each artist has solo tracks on the record — Babyface wishing the best for his ex on "I Hope That You're Okay" and Braxton sharing her justified anger on "I Wish" and "I'd Rather Be Broke" — but where they shine is on their collaborations. The agonizing "Where Did We Go Wrong?" is heartbreaking, and the album ends with painful what-ifs in the soulful "The D Word."
Adele, 
30
(2021)
Divorce is hard no matter the circumstances, but it gets even more complicated when children are involved. That was the reality for Adele, and it served as major inspiration for her fourth album, 30.
Like every album on this list, there's plenty of sorrow on the record, but what really sets it apart is just how honestly Adele grapples with the guilt of putting her son Angelo through turmoil as well. The album's GRAMMY-winning lead single "Easy On Me" addresses it in relation to her son, and standout track "I Drink Wine" is a full examination of the messy feelings she went through during her divorce.
Kacey Musgraves, 
star-crossed
(2021)
As many of these albums prove, divorce triggers a hoard of emotions, from anger to sadness to eventual happiness. On star-crossed, Kacey Musgraves goes through it all.
There's the anthemic "breadwinner" about being better on her own, "camera roll" looking back on happier times with sorrow, and "hookup scene" about the confusion of adjusting back to single life. Star-crossed sees Musgraves continue to evolve sonically — incorporating more electronic sounds into her country roots — but ultimately, she comes out the other side at a place of renewed acceptance and growth.
Kelly Clarkson, 
chemistry
(2023)
Kelly Clarkson's tenth album chemistry was born out of her 2020 divorce. In true Kelly fashion, she addresses the subject with thoughtful songwriting and a pop-rock vibe fans have adored for 20 years on. 
Chemistry focuses not just on the pain of divorce, but on the tender feelings that many couples still have for each other even after the end. Tracks like "favorite kind of high" mirror the euphoria of love, juxtaposed with ballads like "me," in which Clarkson finds comfort in herself and her inner strength — an inspiring sentiment for anyone who has had their heart broken.
Kacey Musgraves' Road To 'Star-Crossed': How The Breakup Album Fits Right Into Her Glowing Catalog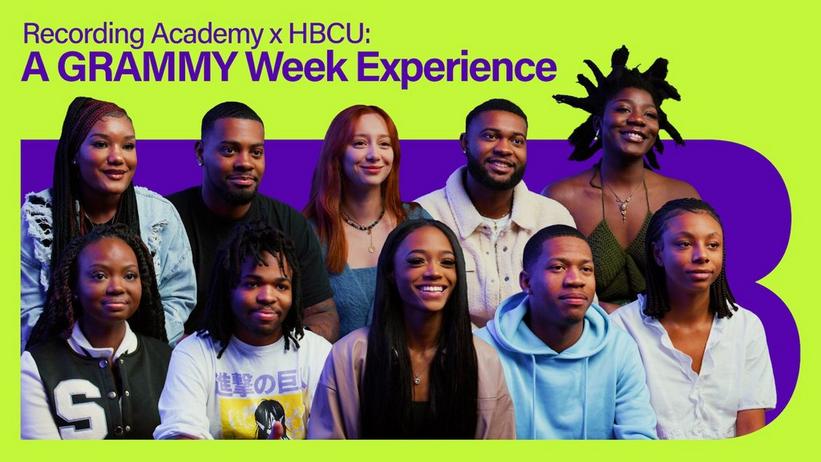 HBCU students who participated in GRAMMY Week 2023, made possible by United, the Recording Academy and the Black Music Collective
Photos: The Perfect Subject
video
How The Recording Academy & United Airlines Supported HBCU Students Through An Immersive GRAMMY Week Experience: "A Life-Changing Experience"
At the 2023 GRAMMYs, the Recording Academy, with support from United Airlines, elevated Black and Brown students attending historically Black colleges and universities (HBCUs) by providing once-in-a-lifetime opportunities for students to learn and grow.
GRAMMYs
/
Jun 14, 2023 - 05:59 pm
As we continue to honor Black Music Month this June, the Recording Academy is proudly producing uplifting content and inclusive programming across the Diversity, Equity and Inclusion (DEI) space all month long. With support from our partners at United Airlines, the official airline partner of the GRAMMY Awards, the Academy's Black Music Collective is today celebrating Black and Brown students attending historically Black colleges and universities (HBCUs).
Through this partnership, now in its second year, United recently provided air transportation for a select group of HBCU students to attend professional development programming in New York, Washington, D.C., and Atlanta. The immersive events across the nation and have helped propel their burgeoning careers in the music industry.
The Recording Academy, along with its Diversity, Equity and Inclusion team and the Black Music Collective, culminated this past year of programming with a once-in-a-lifetime experience: Made possible by United, 10 HBCU students from across the U.S. were gifted travel to attend the 2023 GRAMMYs, officially known as the 65th GRAMMY Awards, and the coinciding, week-long GRAMMY Week celebration in Los Angeles.
While in Los Angeles, these students assisted with the production of the 2nd annual Recording Academy Honors Presented By The Black Music Collective event during GRAMMY Week. They also attended the event as guests, representing their HBCUs while walking the beloved Black carpet.
To expand their learning, the students also experienced a private tour of the GRAMMY Museum, watched an industry panel featuring six-time GRAMMY-nominated singer/songwriter The-Dream, and attended the first-ever GRAMMY House event.
Below, watch the students experience the immersive GRAMMY Week 2023 program in full and hear directly from them about their HBCU education, career aspirations, and the lessons they learned from this remarkable, unique initiative.
Through this immersive experience, the students had numerous opportunities to build their network with music industry professionals and develop essential skills that bolstered their rising careers within the industry.
"Being a part of the Recording Academy, I not only know more about the industry, but have gained extended family in the process," Jasmine Gordon, a sophomore at Spelman College, said of her experience during GRAMMY Week.
"The experience has just been surreal. Being in this environment at such a young age is a life-changing experience," Jayden Potts, a freshman at Jackson State University, added.
The Recording Academy sends a heartfelt thank-you to United Airlines for their partnership and help in providing opportunities for the next generation of Black leaders and changemakers in the music industry.
Learn more about the Black Music Collective and the Recording Academy's Diversity, Equity & Inclusion initiatives.
With reporting from DeMarco White, Client Services Manager, Partnerships & Business Development at the Recording Academy.
The Recording Academy's Black Music Collective & Amazon Music Announce Recipients For The 2023 "Your Future Is Now" Scholarship