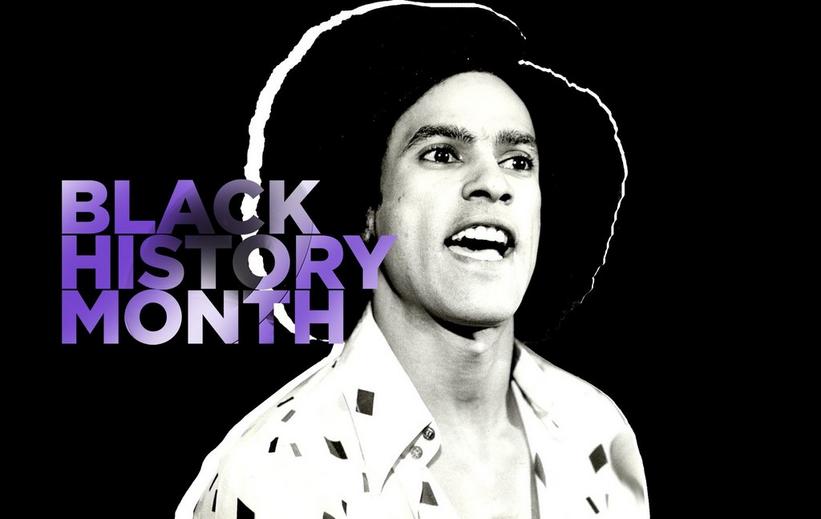 Huey P. Newton
Photo: WireImage.com
news
Pride & Music: The Soundtrack For The Black Panther Party
More than a half-century later, the powerful influence of the Black Panther Party still resonates through music
GRAMMYs
/
Feb 24, 2018 - 01:51 am
Music has played an integral role in communicating the message of the black power movement, specifically the works of the Black Panther Party.
Just two years after the signing of the Civil Rights Act, in 1966 Huey P. Newton and Bobby Seale founded the Black Panther Party in Oakland, Calif., to enforce the end of discrimination against blacks and to advocate for better jobs, education, housing, and treatment from police.
One of the most influential ways musicians helped the cause was by writing melodic, sing-along songs about the movement that were affirming to black power supporters while also making the message more palatable for music fans who may have shunned Newton and Seale's rhetoric for being too extreme.
Just a glimpse of James Brown's impact in spreading the pride of black power can be witnessed during his 1969 appearance on Hugh Hefner's "Playboy After Dark" television series. The Godfather of Soul is cheerfully embraced by the mostly white audience that claps and bobs to the music as he sings the repetitive in-your-face, pro-black chorus, "Say it loud, I'm black and I'm proud!" Even though only one woman is captured in the footage actually singing along to the very easy to follow call-and-response lyrics, there is no denying Brown's influence in sharing the movement's sentiments to the masses via this Top 10 pop hit.


Brown was just one of many soul artists who used their platform to create Black Panther Party-influenced protest songs during the 1960s and beyond. Nina Simone, who already had a long history of singing about the need for social change, joined the movement by taking an even stronger stance for the issues.
Author Rickey Vincent highlighted Simone's musical shift in Party Music, his 2013 book about the music of the Black Panther Party.

"As an entertainer, the classically trained prodigy had established herself as a musical tour de force as she played concert halls from her native North Carolina to Paris in the early 1960s," he wrote about the "Mississippi Goddam" singer, who received a posthumous Recording Academy Lifetime Achievement Award in 2017. "However, as events in the civil rights movement compelled a reorganization of her views, she developed a protest music repertoire and produced piercing commentary on the changes evolving at the time. In her concerts she openly defied and challenged her predominantly white audiences, often claiming from the stage, 'This next song is only for the black people that are here.'"
"[Black power music was] an unbelievable soundtrack to our state of existence." — Chuck D
Even though Motown acts including Marvin Gaye, the Supremes and the Temptations released pro-black songs, label founder Berry Gordy created a subsidiary specifically for more militant works. The Black Forum imprint released eight albums and one single from 1970 to 1973. The roster included Black Panther Party members Kwame Ture (formerly Stokely Carmichael), classically trained pianist and singer Elaine Brown, and funk band the Lumpen.
Brown and the Lumpen sang powerful messages like "Until We're Free" and "Free Bobby Now," respectively. Music wasn't their only role in the organization. Brown also served as the chair of the party from 1974 to 1977 and the members of Lumpen maintained regular party duties when they were not performing for a Panther event.


The Last Prophets formed in 1968 and influenced Gil Scott-Heron with their political, spoken word that would serve as the precursors to hip-hop. Scott-Heron's pivotal "The Revolution Will Not Be Televised" song (GRAMMY Hall Of Fame, 2014) was released in 1970. His works have been sampled by hip-hop's biggest stars, including Kendrick Lamar, Drake, Kanye West, Nas, and numerous others.
Chuck D, frontman for the politically charged hip-hop group Public Enemy who debuted in 1987, cites Scott-Heron among his list of influences that also include the pro-black works of Mayfield, Brown, Sly And The Family Stone, Parliament Funkadelic, the Staple Singers, and Aretha Franklin.
Chuck D recalls how the public rallied for radio stations to play message music.

"The music that we all grew up on was on the radio and radio DJs had to play the music that the people wanted," he says. "So the radio stations had to abide by that or be considered out," adding that the era of black power music was "an unbelievable soundtrack to our state of existence."
The Black Panther Party influences were certainly felt in Public Enemy's image and music. Instead of having background dancers a la other hip-hop acts, Chuck D & Co. were backed on stage by the S1W (Security Of The First World), who wore all black with berets or camouflage fatigues.

"It was a combination of how the Panther Party had their gear and also how the nation of Islam had their drills," Chuck D explains.
Public Enemy's anthems like "Fight The Power" and "By The Time I Get To Arizona" demanded equal rights for blacks, and the latter helped the Martin Luther Jr. holiday get reinstated in Arizona in 1992.



The Black Panther Party had a personal impact on Chuck D as well.

"I was a recipient of the Black Panther Party free lunch program when I visited my relatives in Manhattan," he recalls. "And then on Long Island, when I was around 10 and 11, they had people in the Black Panther Party who would be on the college campuses for the summer programs and all of the kids from Roosevelt High School and Freeport High School in Hempstead were there for the Afro-American experience. We were well versed in the Panther Party when we were 10, 11 years old."

Outside of soul music, the Black Panther Party's reach extended to rock. The Grateful Dead and Santana played party benefit concerts. Frank Zappa and folk acts Crosby, Stills & Nash and Bob Dylan were among artists who also sang about the movement. While Dylan's 1971 song "George Jackson" told the story of the Panther leader who was shot and killed while serving time in San Quentin Prison, it was his pre-Black Panther Party song "Ballad Of A Thin Man" that caught the attention of Newton, who is photographed holding the album cover of Dylan's 1965 album, Highway 61 Revisited, on which the song appears.


According to Seale, Newton repeatedly replayed the song as they worked on the first edition of The Black Panther newspaper. In his 1996 book, Seize The Time: The Story Of The Black Panther Party And Huey P. Newton, Seale recalled Newton's interpretation of "Ballad Of A Thin Man," saying that he believed Dylan used a circus freak as a metaphor for an impoverished black man, who serves as entertainment for the middle and upper-class white people. Newton stressed that the spectators were, in fact, the real freaks and felt strongly that the song was "saying a hell of a lot about society."
As the Black Panther Party approaches its 52nd anniversary this October, the legacy continues to live on through music. Beyoncé made headlines at the 60th GRAMMY Awards in January for her Black Panther-inspired ensemble, a long, sleek black dress topped off with a hat that resembled, a flatted, oversized beret. In 2016 the "Formation" singer celebrated the 50th anniversary of the Black Panther Party when she performed during Bruno Mars' Super Bowl set with a sea of background dancers wearing all black and berets over their afros.
Beyoncé at the 60th GRAMMY Awards
Photo: Kevin Mazur/WireImage.com
In hip-hop, the Black Panther theme often resurfaces. Tupac Shakur's "Panther Power" was officially released posthumously in 2003; Common and Dead Prez teamed with the Last Poets for 2004's "Panthers."
When Chuck D was asked if he felt Public Enemy's work had achieved significance because the group managed to stay true to their sometimes controversial pro-black message and still managed to become one of the first hip-hop groups inducted into the Rock and Roll Hall of Fame, his reply was quick and poignant.
"Well, honestly, it's insignificant if we don't do s* with it."
(Billy Johnson Jr. is a Los Angeles-based freelance music journalist, content producer and former senior editor for Yahoo Music. You can follow him on Twitter at @BillyJohnsonJr.)
Catching Up On Music News Powered By The Recording Academy Just Got Easier. Have A Google Home Device? "Talk To GRAMMYs"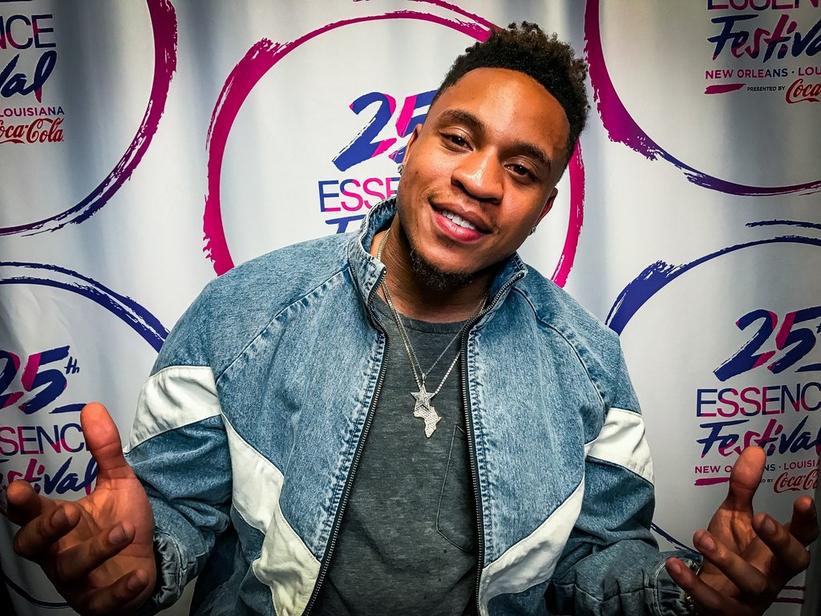 news
Rotimi On Performing At ESSENCE Fest, Growing Up African-American & More
The Nigerian-American singer and actor sat down with the Recording Academy to talk about what inspired his latest album, 'Walk With Me'
GRAMMYs
/
Jul 8, 2019 - 10:04 pm
In 2015, Rotimi stepped into the New Orleans Superdome for the first time to experience the magic of ESSENCE Fest. Four years later, in 2019, the "Love Riddim" singer returned to the celebration as a performer, something he said was spoken into existence.
"Last year me and my manager had a conversation and I said, 'Listen, I'm going to be on the [ESSENCE] mainstage this year. 365 days later, we did it," Rotimi told the Recording Academy at the 25th annual ESSENCE Fest.
Rotimi, also an actor on Starz' "Power," has evolved since his last album, 2017's Jeep Music, Vol.1. The singer said he really hit home with its follow-up, the recently released Walk With Me, a project he worked hard for, putting in hours in the studio after filming on set.
"Walk With Me is the first time I actually felt like I was giving myself as an artist, and personally I feel like with everything else I have going on I wanted to show people that this is really what I do," he said. "I wanted people to understand who Rotimi is, who Rotimi was before, who I want to be and just understand my growth and the journey and my passion for what I do."
Part of why the album felt like such a representation of him is because it embodies beats of his African roots, something he said was very present growing up Nigerian-American.
"I grew up with a lot of Fela Kuti and I grew up with Bob Marley," he said of his musical roots. "But I also grew up with Carl Thomas and Genuine and Usher, so there was a genuine mixture of who I am and what I've grown up to listen to. The actual Walk With Me project was a mixture of influences of Akon and Craig David."
Mumu Fresh On What She Learned From Working With The Roots, Rhyming & More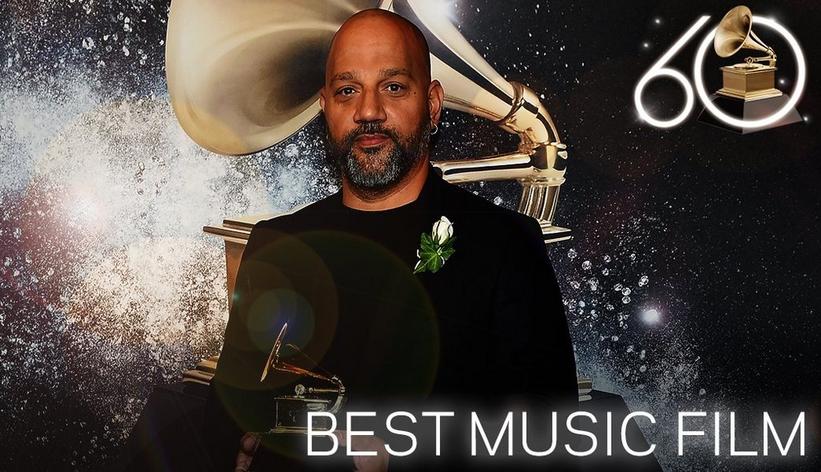 news
Allen Hughes' "The Defiant Ones" Wins Best Music Film | 2018 GRAMMY
Director Allen Hughes' four-part documentary takes home Best Music Film honors for its portrayal of the unlikely partnership that changed the music business
GRAMMYs
/
Jan 29, 2018 - 02:09 am
The team behind The Defiant Ones celebrated a big win for Best Music Film at the 60th GRAMMY Awards. The crew awarded include director Allen Hughes and producers Sarah Anthony, Fritzi Horstman, Broderick Johnson, Gene Kirkwood, Andrew Kosove, Laura Lancaster, Michael Lombardo, Jerry Longarzo, Doug Pray & Steven Williams.
In a year rife with quality music documentaries and series, the bar has been set high for this dynamic category. The Defiant Ones is a four-part HBO documentary telling the story of an unlikely duo taking the music business by storm seems better suited for fantastical pages of a comic book, but for engineer-turned-mogul Jimmy Iovine and super-producer Dr. Dre, it's all truth.The Defiant Ones recounts their histories, their tribulations and their wild success. These include first-hand accounts from those who were there in Iovine's early days, such as Bruce Springsteen and U2's Bono, as well as those on board when Dre and Iovine joined forces, such as Snoop Dogg and Eminem.
The competition was stiff as the category was filled with compelling films such as One More Time With Feeling, Two Trains Runnin', Soundbreaking, and Long Strange Trip.
Attention Music Fans: Take The GRAMMY Challenge NOW On KIK And Facebook Messenger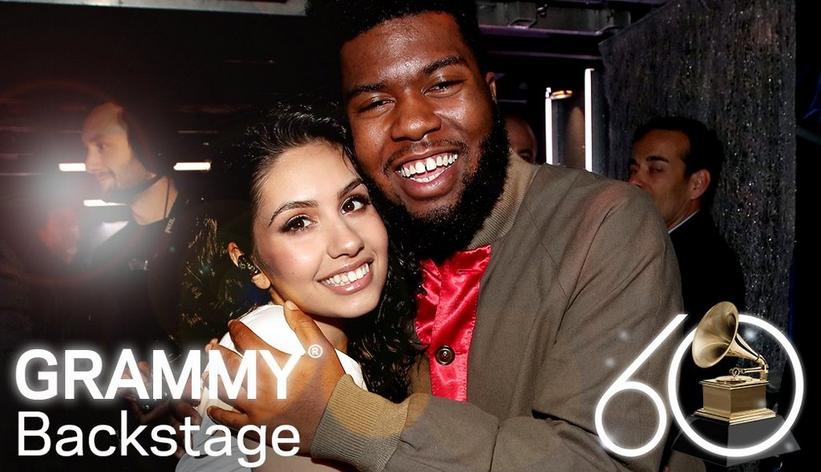 photo_gallery
Portugal. The Man To Aida Cuevas: Backstage At The 2018 GRAMMYs
Also see James Fauntleroy, Reba McIntire, Latroit, and more after they stepped off the GRAMMY stage
GRAMMYs
/
Jan 29, 2018 - 05:39 am
What do artists do the moment they walk off the GRAMMY stage from presenting, accepting an award or performing? Now, you can find out.
Take a peak at Album Of The Year GRAMMY winner Bruno Mars, 60th GRAMMY Awards Host James Cordon, Cardi B minutes before her electrifying performance of "Finesse," and more!
Also see Best Pop Duo/Group Performance GRAMMY winners Portugal. The Man posing with their first career GRAMMY Award, Best Roots Gospel Album GRAMMY winner Reba McIntire right after she walked offstage, Best R&B Song GRAMMY winner James Fauntleroy, Best Remixed Recording GRAMMY winner Latroit, and many more, with these photos from backstage during the 60th GRAMMY Awards.
Getting The Latest Music News Just Got Easier. Introducing: GRAMMY Bot. Find it On KIK and Facebook Messenger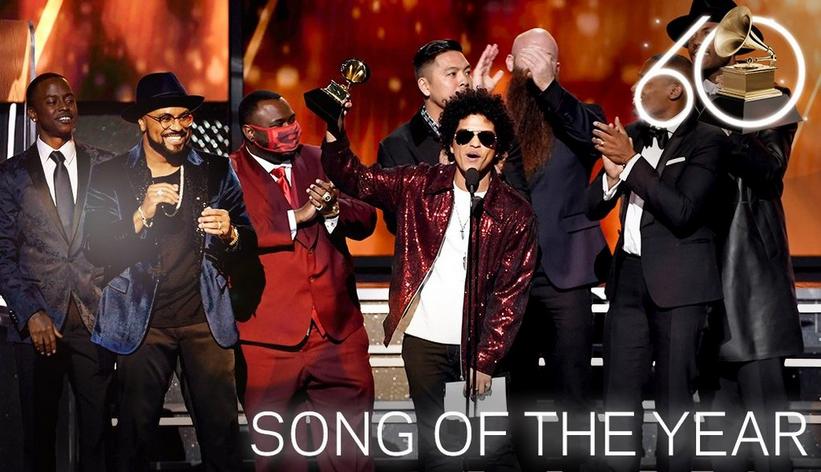 news
Bruno Mars Wins Song Of The Year | 2018 GRAMMYs
The Hawaiian native takes home Song Of The Year for "That's What I Like" at the 60th GRAMMY Awards
GRAMMYs
/
Jan 29, 2018 - 08:11 am