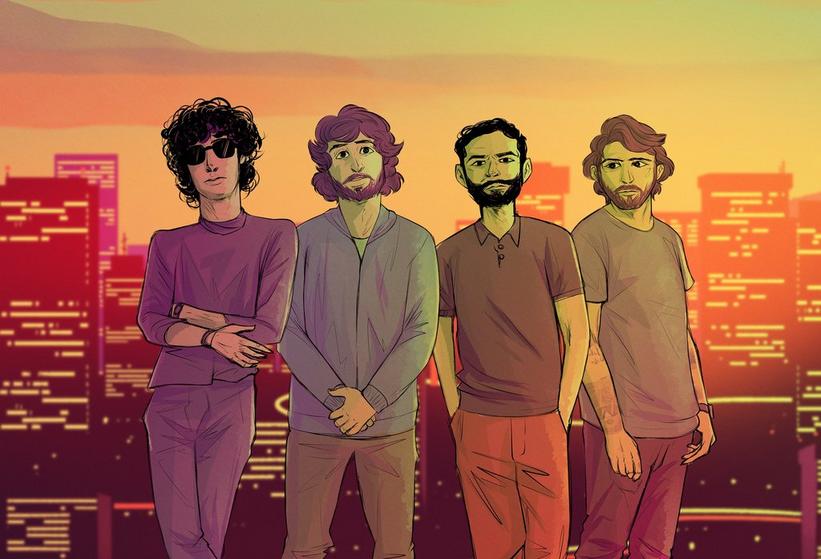 news
Premiere: Rawayana Deliver A Soothing Trip Back To Venezuela With "Welcome To El Sur"
GRAMMY.com has the first listen of Venezuelan collective Rawayana's latest track, "Welcome to El Sur"
GRAMMYs
/
Mar 24, 2021 - 11:04 pm
Latin GRAMMY-nominated collective Rawayana's "Welcome to El Sur" is a sunny, soothing track dedicated to their native Venezuela.
The song, a mix of laid-back Latin American and African sounds, takes them all back to Venezuela where currrently only one of their members resides—three members no longer live in the country due to political and economic reasons. They see the song as an optimistic, dreamy return home. The group explained the song's meaning in a statement to GRAMMY.com:
"People from Latin America share the same idiosyncratic-cultural regrets and shortages that impede our development, despite the fact that we find ourselves in different stages of similar [life] cycles. Hence, 'Welcome To El Sur,' in addition to being a welcome, is also an aspiration to rise above the adversities that those of us who live in this corner of the world face in order to achieve sufficient clarity that allows us to evolve."
The video's animation is a collaboration between Totem TV, Walt Disney Animation Studios Director of Animation, Jorge Ruiz Cano, Brocoli Records, and Rawayana.
The track comes after the release of a string of singles "Camarones y Viniles," "2020" and "Mi Amigo Luis." The band last released an album, Trippy Caribbean, in 2016.
"Welcome to El Sur" will be a part of their forthcoming album out later this year. The song will be available on streaming platforms on March 25.
Selena Gomez Talks Embracing Her Mexican Heritage on 'Revelación,' Greatest Hits & Using Her Social Media Platform for Good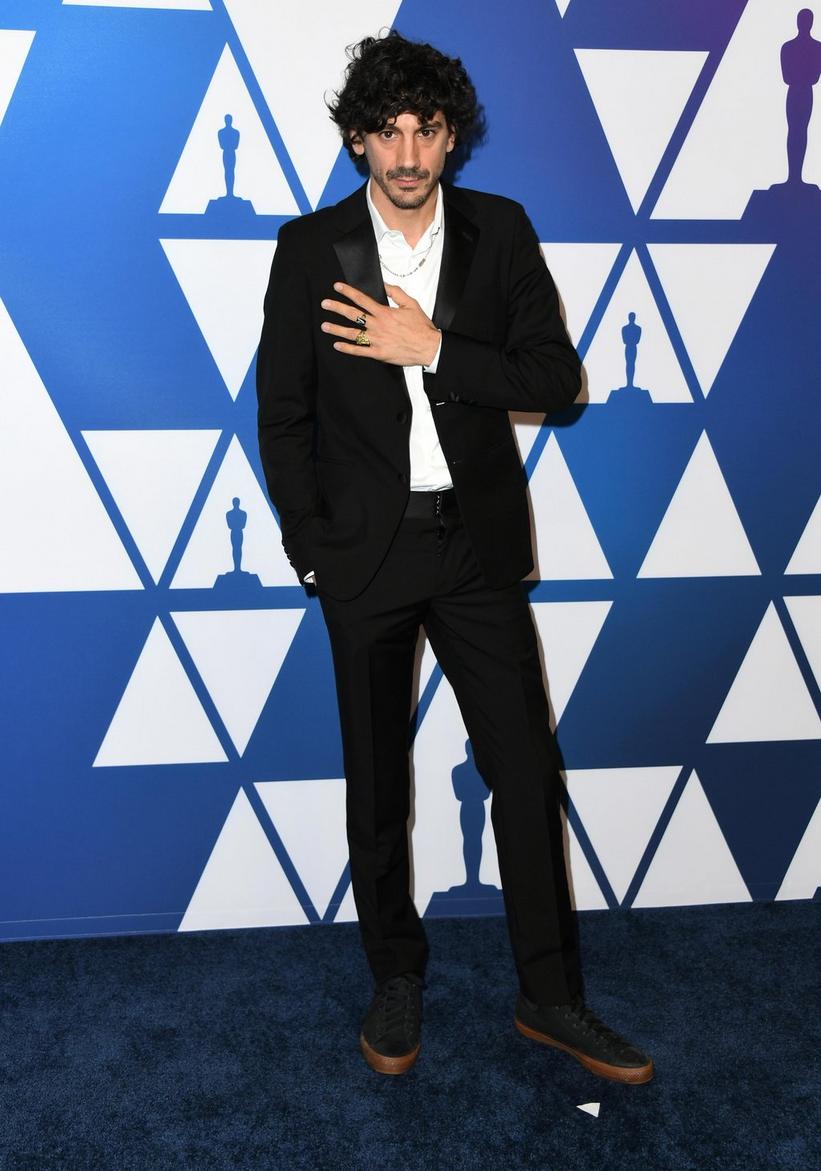 Photo: Jon Kopaloff/Getty Images
news
"Shallow" Songwriter Anthony Rossomando & Lee Ann Womack Added To ASCAP Expo Lineup
Rossomando is slated to talk co-writing A Star Is Born's "Shallow" with Lady Gaga, Mark Ronson and Andrew Wyatt
GRAMMYs
/
Mar 11, 2019 - 10:32 pm
GRAMMY winners Lee Ann Womack and "Shallow" songwriter Anthony Rossomando have been added to ASCAP's "I Create Music" EXPO lineup, where they will share insight on their music writing journeys and songs.
Rossomando will speak on the road to co-writing A Star Is Born's "Shallow" with Lady Gaga, Mark Ronson and Andrew Wyatt; the song has won several awards this year, including a GRAMMY for Best Song Written For Visual Media. Meanwhile, Womack will share her award-winning songs and picks from her latest album, The Lonely, The Lonesome & The Gone.
The 14th annual ASCAP "I Create Music" EXPO will happen in Los Angeles on May 2–4 at the Loews Hollywood Hotel. The event provides striving songwriters and composers the resources and opportunities to network as well as the chance to receive advice from successful songwriters. Activities include workshops, keynotes, one-on-one sessions and more.
The event will feature a panel on Latin Music's growing presence in the U.S. pop charts with 2019 Best Latin Pop Album GRAMMY winner Claudia Brant, bachata singer/songwriter Romeo Santos co-writer and musical director Joaquin Diaz as well as DJ Ali Stone, who opened Justin Bieber's Purpose tour.
As previously announced, Don Canon, who has worked with 2 Chainz, Lil Uzi Vert and Jeezy, 21 Savage manager Kei Henderson, Label LVRN's Tunde Balogun and Capitol Music Group Senior Vice President of Global Creative Amber Grimes will come together for a panel highlighting the Atlanta music scene.
Other events include a panel on music making for video games and a performance by singer/songwriter and producer Mathew Koma, who co-wrote Zedd and Foxes' "Clarity."
For more information on how to attend the expo, visit ASCAP's website.
Behind The Board: Producer/Songwriter Jennifer Decilveo On Making Records With Truth & Trust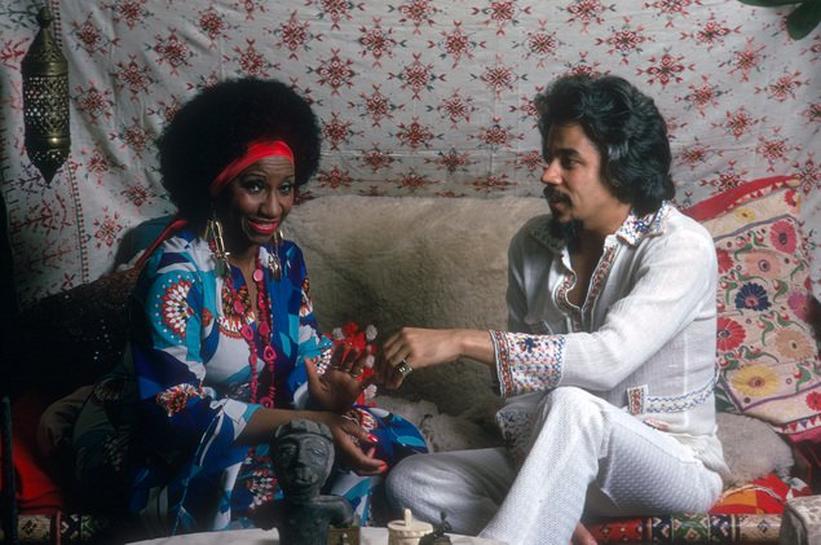 Celia Cruz & Johnny Pacheco
Photo: Courtesy of Craft Latino
news
Celia Cruz, Tito Puente, Willie Colon & More Salsa Legends Get Special Vinyl Reissues
Regarded as the "Motown Of Salsa," Fania Records was home to countless artists that moved the genre to new horizons, in its birthplace of N.Y.C. Now, a selection of its pivotal releases are being recut on vinyl from the original masters
GRAMMYs
/
Oct 17, 2019 - 12:01 am
Imagine entering a dimly lit room in Spanish Harlem to the sound of horns piercing the thick air. A smiling stranger asks you to dance, and you nod as a singer's warm vocals take center stage, flowing with the dynamic instrumentals. No, this isn't a scene from Santana's 1999 GRAMMY-winning smash hit, "Maria Maria"—this is 1970s New York and Salsa is at peak popularity, and now, possibly your living room, thanks to brand-new vinyl reissues from Fania Records.
Craft Latino, which acquired the rich Fania collection via Concord in 2018, has announced the first batch of special-edition vinyl reissues, due out on Oct. 25 and currently available for pre-order. The rereleases include Willie Colón's 1968 sophomore album The Hustler, Celia Cruz and Tito Puente's rare 1970 LP, Alma Con Alma, and Cruz and flautist and Fania Co-Founder Johnny Pacheco's 1974 collab album, Celia & Johnny.
The fourth record is a live double album by the Fania All Stars, Live At Yankee Stadium. This album features Colón, Cruz, Pacheco, Pete Rodriguez and others from their epic 1973 label concert at Yankee Stadium, which is being released on vinyl for the first time.
As noted in the press release, Alma Con Alma is one of the handful of collaborative projects that GRAMMY and Latin GRAMMY winners Puente and Cruz recorded together in the '60s and '70s. "In later decades, both artists would remember these releases as some of the best work of their careers, lamenting the fact that poor promotion at the time caused these excellent albums to go virtually unnoticed," it states.
The vibrant artwork, which you can see in the photo below, has been replicated from the original artwork for this album, along with the other two reissued studio albums. The release also notes this more album reissues will be coming soon, for "an ongoing exploration and reevaluation of the Fania treasure trove."
All albums were cut from the original analog masters by remastering expert Kevin Gray and are getting released as 180-gram collectible color editions from Vinyl, Me Please. Celia & Johnny will be available exclusively via Vinyl, Me Please Classics as their October Record of the Month, while the other three can also be purchased via Craft Recordings.
Watch Celia Cruz Win Best Salsa Performance At The First-Ever Latin GRAMMYs | GRAMMY Rewind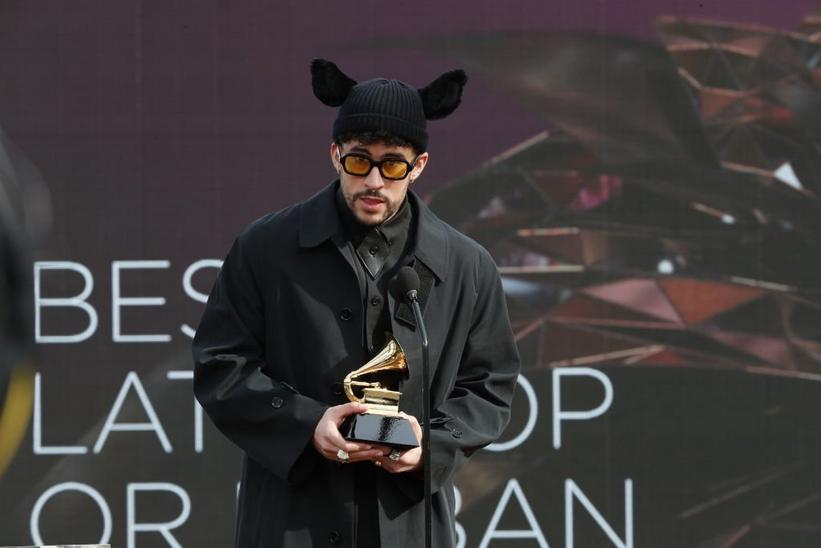 Bad Bunny at 2021 GRAMMYs
Photo: Cliff Lipson/Getty Images
news
Bad Bunny Wins Best Latin Pop Or Urban Album For 'YHLQMDLG' | 2021 GRAMMY Awards Show
Puerto Rican superstar Bad Bunny takes home Best Latin Pop Or Urban Album For 'YHLQMDLG' at the 2021 GRAMMY Awards show
GRAMMYs
/
Mar 15, 2021 - 06:08 am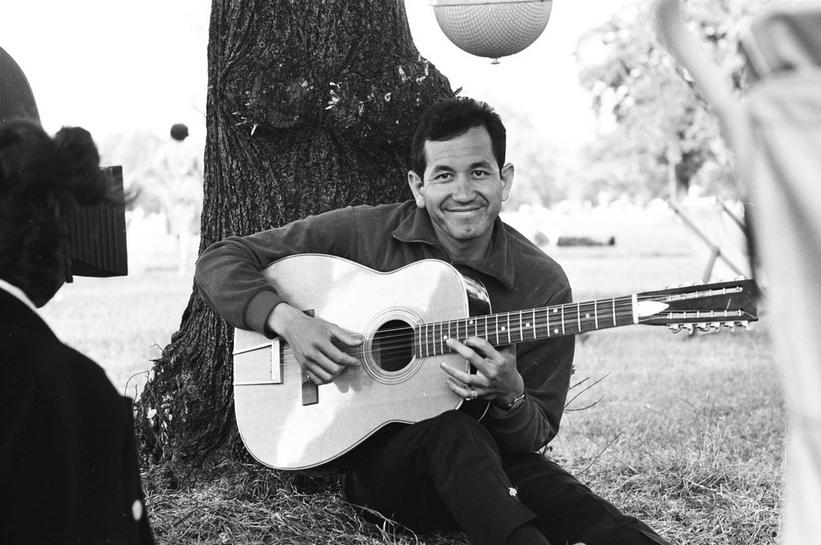 Trini Lopez in London in 1965
Photo: Stanley Bielecki/ASP/Getty Images
news
Trini Lopez, Who Revitalized American & Mexican Folk Classics, Has Died From COVID-19 At 83
The GRAMMY-nominated singer/guitarist's biggest global hits were lively covers of folk trio Peter, Paul and Mary's "If I Had a Hammer" and "Lemon Tree"
GRAMMYs
/
Aug 13, 2020 - 02:18 am
GRAMMY-nominated singer, guitarist and actor Trini Lopez, whose lively blend of American and Mexican folk songs with rockabilly flair earned him worldwide fame in the '60s, has died at 83. The Mexican-American artist died from COVID-19 at a hospital in Rancho Mirage, Calif. yesterday, Aug. 11.
Beginning with his 1963 debut studio album, Trini Lopez At PJ's, Lopez found success bringing new life—and a raucous, danceable beat and vocal delivery—to other artists' songs, including folk trio Peter, Paul and Mary's hits "If I Had a Hammer" and "Lemon Tree." Both songs would be his biggest, with his versions out-charting theirs both on the Billboard Hot 100 and international charts.
Back at the 6th GRAMMY Awards in 1964, following his epic breakout year, Lopez was nominated for Best New Artist.
If I Had A Hammer: From Aretha Franklin To Public Enemy, Here's How Artists Have Amplified Social Justice Movements Through Music
His rocked-up rendition of "I Had a Hammer," released in 1963 on his live debut album, hit No. 3 on the Hot 100 and No. 1 in 36 countries. The song was originally written by political activist/folk icon Pete Seeger and Lee Hays and recorded as a protest song by their band The Weavers in 1950, reemerging as a GRAMMY-winning No. 10 hit from Peter, Paul and Mary in 1962, the year prior to Lopez's breakout success with the classic song.
Popular '60s West Hollywood star-studded venue P.J.'s, where the Dallas-born singer recorded his first two albums (which also put the club on the map outside of Los Angeles), was where he got his big break, from none other than Frank Sinatra. After catching a few of his shows, the Rat Pack leader signed him to his Reprise label.
"I remember reading in the trades that Frank Sinatra frequented P.J.'s a lot so I moved over there so I could meet him," Lopez said. "I was hired for three weeks and I stayed a year and a half. I played four or five shows every single night and I never repeated a song. I just kept waiting to meet Frank Sinatra, and within a month he came with an entourage and to my surprise he offered me an eight-year record contract on his label. I put P.J.'s on the map with my live albums since they were recorded for Sinatra's record company."
Read: Sin-atra City: The story of Frank Sinatra and Las Vegas
A self-proclaimed "proud" Mexican-American born to immigrant parents in Dallas in 1937, Lopez also performed and recorded many songs in Spanish at a time when artists, including himself, were asked by labels to hide or Whitewash their Latin identity. Trini Lopez At PJ's included a rendition of traditional Mexican folk song "Cielito Lindo" and in 1964, he released The Latin Album, filled with of Spanish language classics. His father, Trinidad Lopez II, was a ranchera singer who made his living as manual laborer.
As The Guardian notes, "in the mid-'60s he was releasing as many as five albums a year, though that slowed in the late '70s. While he continued performing, he released very little music until 2000, when he began recording again and released a further six albums." His final album, released in 2011 and titled Into the Future, was a nod to Sinatra, featuring songs from his catalog.
Save Our Venues: Capturing Los Angeles' COVID-Closed Venues
At the peak of his musical fame in the '60s and '70s, he also found moderate success in film and TV, with roles in films The Dirty Dozen (1967) and Antonio (1973) and a variety show special on NBC in 1969, "The Trini Lopez Show."
A talented guitar player—he started playing at age 11—Gibson Guitars had him design two instruments in 1964, which remain highly sought after to this day. Dave Grohl and Noel Gallagher are both fans of the vintage models. Grohl paid tribute to Lopez on Twitter today, underscoring that he's used his on every Foo Fighters album ever recorded.
His electric live performances and hit records made him an in-demand artist in the Las Vegas circuit, as well as around the globe, including one jaunt he found most memorable—stealing the show as the Beatles' opener in Paris in 1964.
"I used to steal the show from them every night!" he said in a 2014 interview. "The French newspapers would say, 'Bravo, Trini Lopez! Who are the Beatles?'"
Ivan Barias On Silence As Complicity, Holding Major Labels Accountable & How To Be A Non-Black Latinx Ally