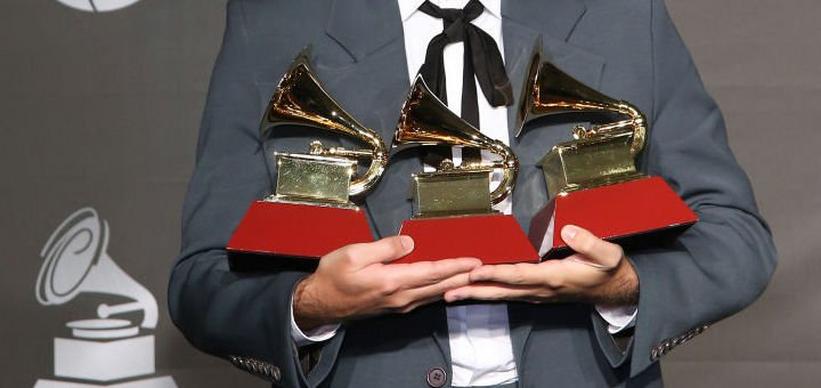 A 2019 Latin GRAMMY winner holds his three awards
Photo: Gabe Ginsberg/Getty Images for LARAS
news
Poll: Which 2020 Latin GRAMMYs Performance Are You Most Excited For?
Which 21st Latin GRAMMY Awards performer are you most excited to see rock the stage on Nov. 19?
GRAMMYs
/
Oct 30, 2020 - 12:00 am
In just three weeks, on Nov. 19, the 21st Latin GRAMMY Awards will bring the best in Latin music to viewers around the globe for an evening filled with shimmering performances and speeches from the evening's winners. As the anticipation for the big night grows, we want to know: Which performer you are most excited to see? Please vote in our poll below to let us know.
Related: More Performers Announced For 2020 Latin GRAMMYs: Anuel AA, Calibre 50, Julio Reyes Copello, Alex Cuba & More
The performers announced so far by the Latin Recording Academy are current Latin GRAMMY nominees Anuel AA, Karol G, Bad Bunny, Calibre 50, Julio Reyes Copello, Alex Cuba, Guaynaa, Víctor Manuelle, Ricardo Montaner, Debi Nova, Raquel Sofía, Sebastián Yatra, Christian Nodal, Pedro Capó, Alejandro Fernández, Kany García, Los Tigres del Norte, Fito Páez and Nathy Peluso. Latin GRAMMY- and GRAMMY-winning salsa king Marc Anthony will also perform.
Don't forget to tune in to all the excitement on Univision on Thurs., Nov. 19 at 8:00 p.m. ET/PT (7:00 p.m. CT). The broadcast will also air on TNT (cable) at 7:00 p.m. (MEX) / 8:00 p.m. (COL) / 10:00 p.m. (ARG/CHI) and on Televisa on Channel 5.
Learn more about the 2020 Latin GRAMMY Awards via the Latin Recording Academy's official website.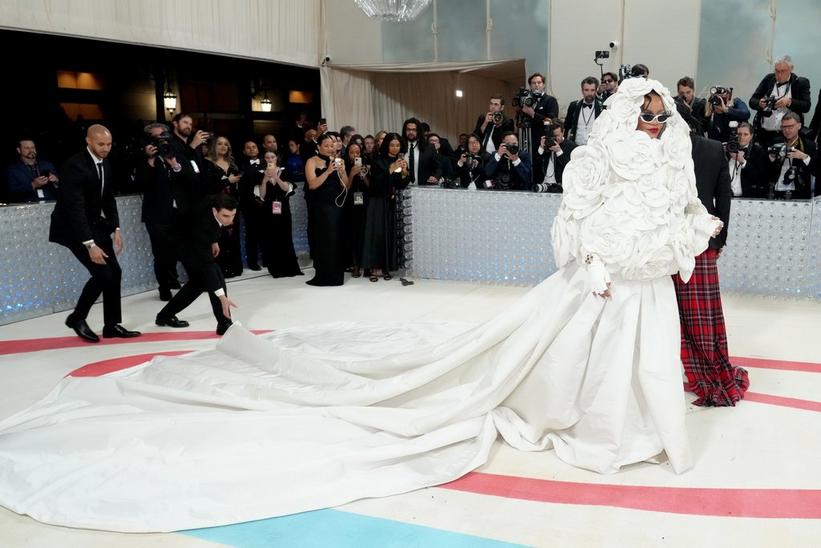 Rihanna attends the 2023 Met Gala Celebrating "Karl Lagerfeld: A Line Of Beauty" at the Metropolitan Museum of Art on May 01, 2023 in New York City
Photo: Jeff Kravitz/FilmMagic
news
Met Gala 2023: All The Artists & Celebrities Who Served Fierce Looks & Hot Fashion On The Red Carpet, From Rihanna To Dua Lipa To Billie Eilish To Bad Bunny To Cardi B To Doja Cat & More
Fashion and music have always been inextricably linked, and the strong longs were on fully on display at the 2023 Met Gala — one of the most anticipated style events of the year. See the red carpet outfits from Rihanna, Lil Nas X, Anitta & more.
GRAMMYs
/
May 1, 2023 - 11:46 pm
It's that time again! The 2023 Met Gala — one of the fashion bonanzas of the year — is in full force. And given that fashion has always been the yin to music's yang, GRAMMY winners and nominees were among the stars studding this glamorous, fashion-forward event.
Presented by gala co-chair Anna Wintour, the editor of Vogue and global editorial director of Condé Nast, the Met Gala this year is co-chaired by Penélope Cruz, Michaela Coel, Roger Federer and three-time GRAMMY winner Dua Lipa.
GRAMMY winners and nominees as well as today's leading artists in music are already setting the Met Gala red carpet on fire, with everyone from Dua Lipa, Phoebe Bridgers, Rita Ora, David Byrne, rising rap sensation Ice Spice, and more showing off their fierce fashion looks. Plus, Rihanna and her partner ASAP Rocky made a last-minute surprise arrival on the 2023 Met Gala red carpet, setting the fashion and music worlds ablaze.
This year's Met Gala celebrates the indelible legacy of the late fashion designer Karl Lagerfeld; the dress code is "In honor of Karl…")
Below, check out some of the most eye-catching red carpet fashion looks from music's biggest stars at the 2023 Met Gala.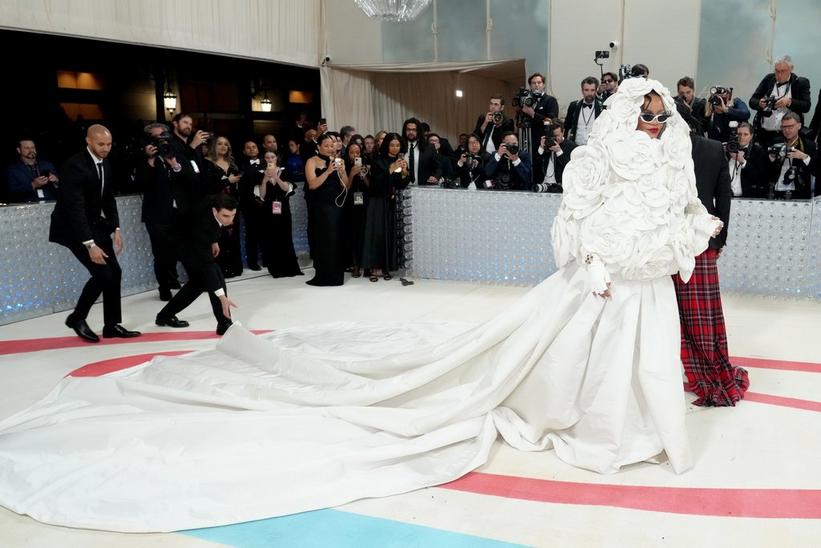 Rihanna attends the 2023 Met Gala Celebrating "Karl Lagerfeld: A Line Of Beauty" at the Metropolitan Museum of Art on May 01, 2023 in New York City | Photo: Jeff Kravitz/FilmMagic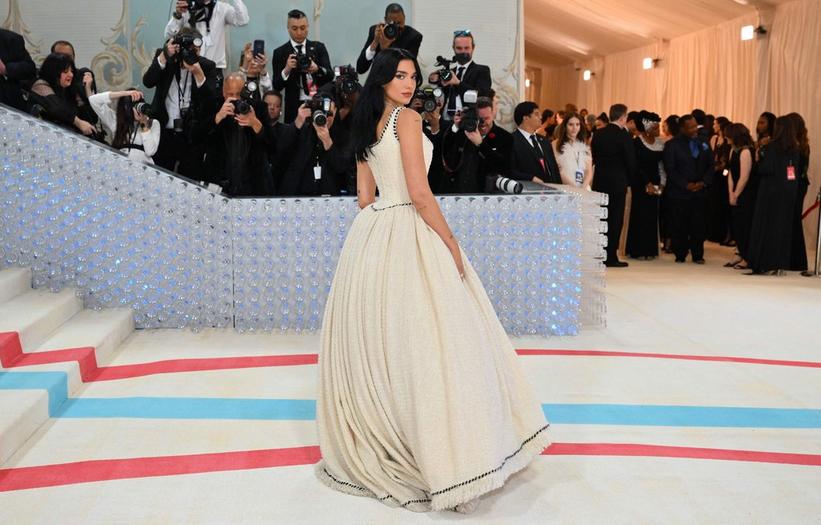 Dua Lipa arrives for the 2023 Met Gala at the Metropolitan Museum of Art on May 1, 2023, in New York | Photo: ANGELA WEISS / AFP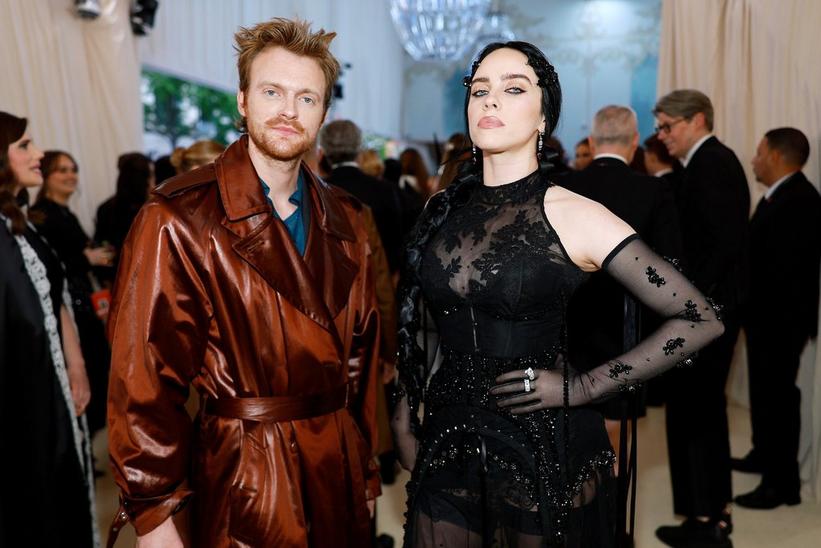 (L-R) Finneas O'Connell and Billie Eilish attend The 2023 Met Gala Celebrating "Karl Lagerfeld: A Line Of Beauty" at The Metropolitan Museum of Art on May 01, 2023 in New York City | Photo: Matt Winkelmeyer/MG23/Getty Images for The Met Museum/Vogue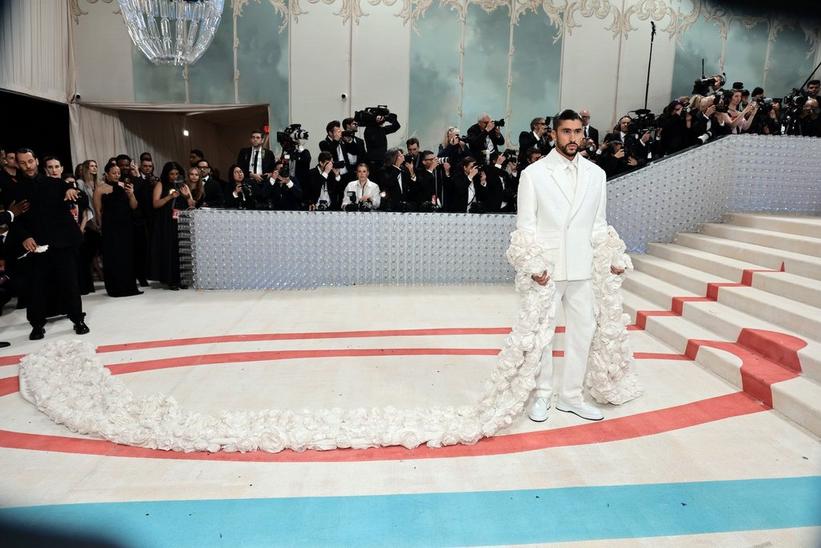 Bad Bunny attends The 2023 Met Gala Celebrating "Karl Lagerfeld: A Line Of Beauty" at The Metropolitan Museum of Art on May 01, 2023 in New York City | Photo by Jamie McCarthy/Getty Images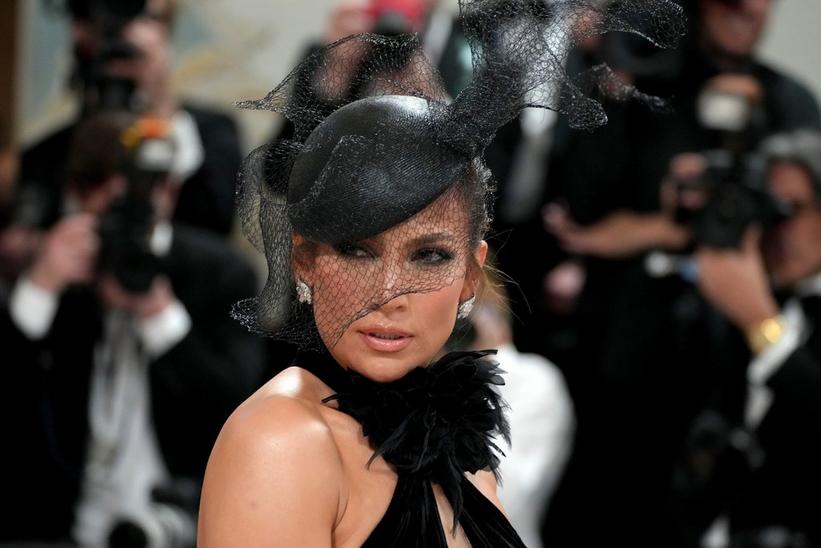 Jennifer Lopez attends the 2023 Met Gala Celebrating "Karl Lagerfeld: A Line Of Beauty" at the Metropolitan Museum of Art on May 01, 2023 in New York City | Photo: Jeff Kravitz/FilmMagic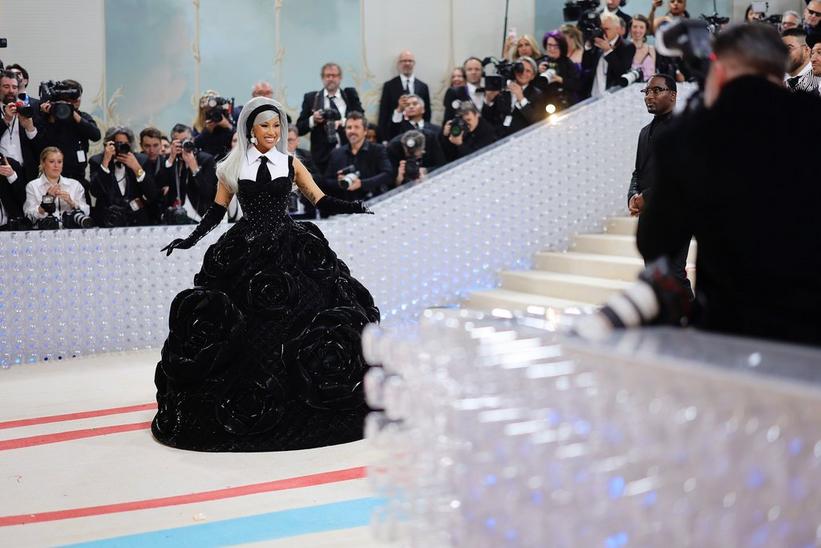 Cardi B attends the 2023 Met Gala Celebrating "Karl Lagerfeld: A Line Of Beauty" at the Metropolitan Museum of Art on May 01, 2023 in New York City | Photo: Matt Winkelmeyer/MG23/Getty Images for The Met Museum/Vogue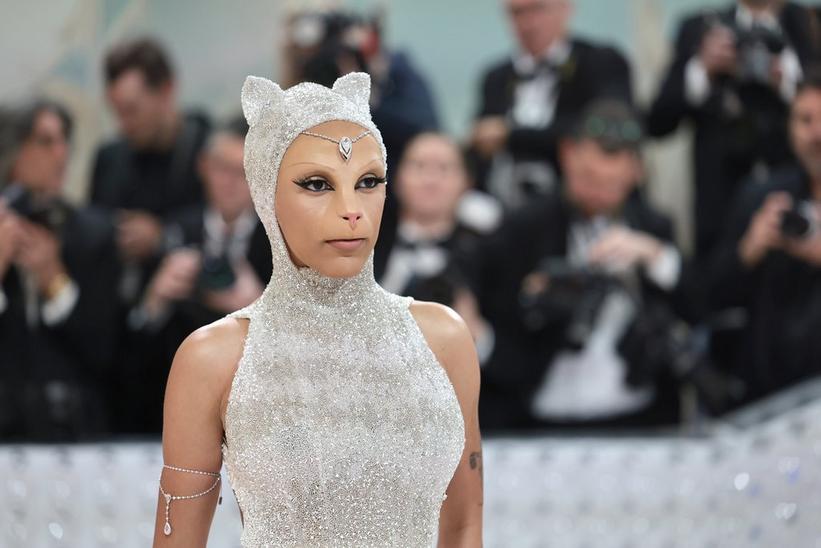 Doja Cat attends the 2023 Met Gala at the Metropolitan Museum of Art on May 01, 2023 in New York City | Photo: Jamie McCarthy/Getty Images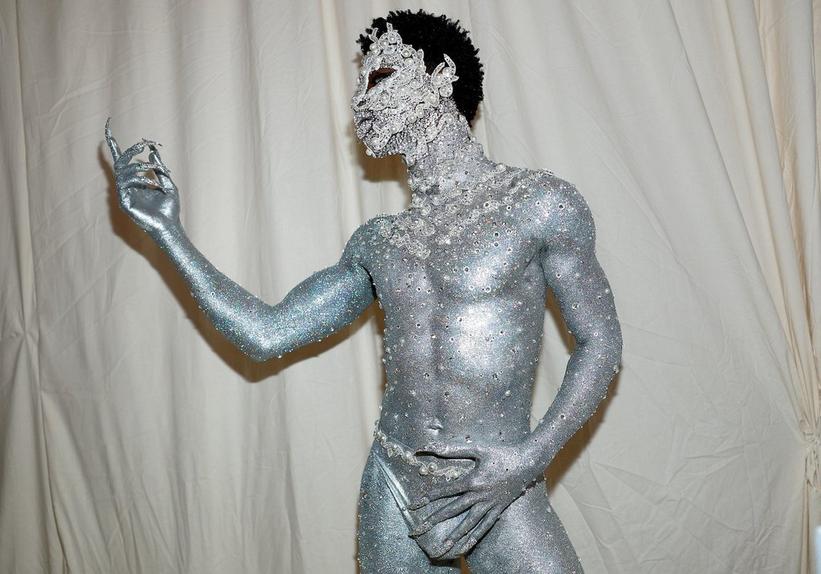 Lil Nas X attends The 2023 Met Gala Celebrating "Karl Lagerfeld: A Line Of Beauty" at The Metropolitan Museum of Art on May 01, 2023 in New York City | Photo: Matt Winkelmeyer/MG23/Getty Images for The Met Museum/Vogue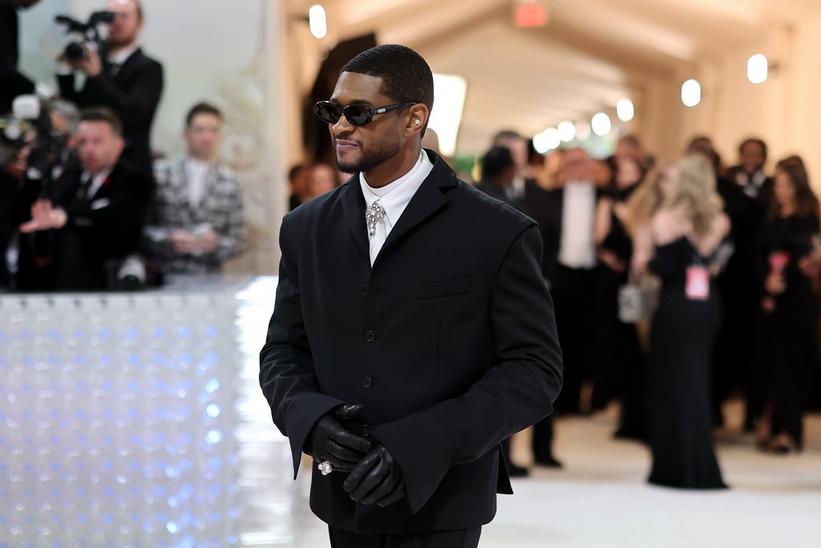 Usher attends the 2023 Met Gala Celebrating "Karl Lagerfeld: A Line Of Beauty" at the Metropolitan Museum of Art on May 01, 2023 in New York City | Photo: Mike Coppola/Getty Images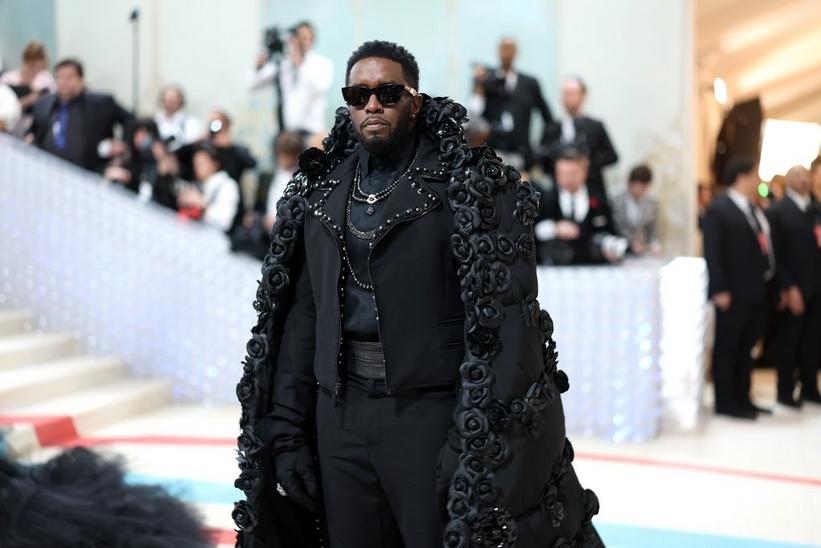 Sean "Diddy" Combs attends The 2023 Met Gala Celebrating "Karl Lagerfeld: A Line Of Beauty" at The Metropolitan Museum of Art on May 01, 2023 in New York City | Photo: Mike Coppola/Getty Images
Phoebe Bridgers attends the 2023 Met Gala at Metropolitan Museum of Art on May 01, 2023 in New York City | Photo: Jeff Kravitz/FilmMagic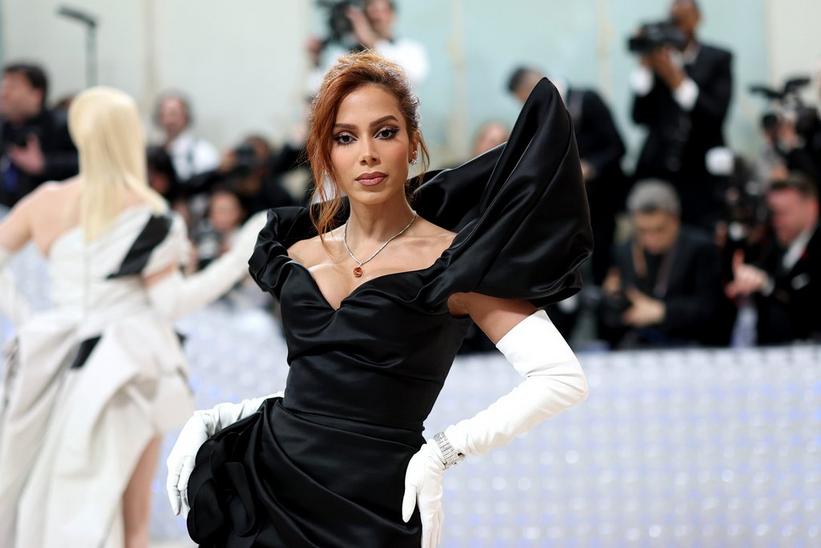 Anitta attends the 2023 Met Gala the Metropolitan Museum of Art on May 01, 2023 in New York City | Photo: Mike Coppola/Getty Images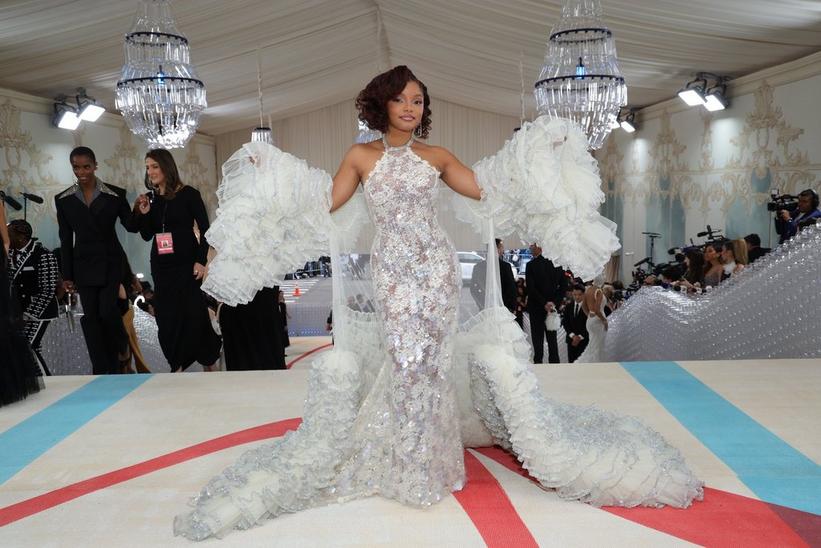 Halle Bailey attends the 2023 Met Gala Celebrating "Karl Lagerfeld: A Line Of Beauty" at the Metropolitan Museum of Art on May 01, 2023 in New York City | Photo: Kevin Mazur/MG23/Getty Images for The Met Museum/Vogue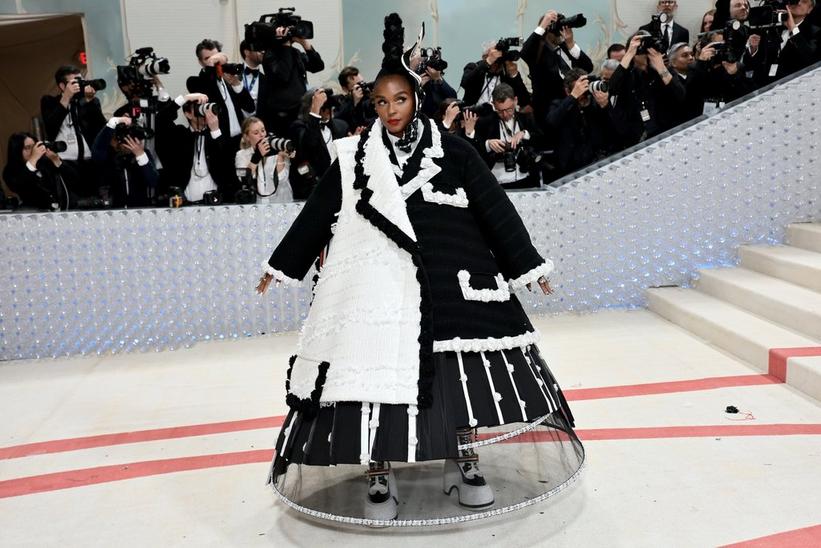 Janelle Monáe attends The 2023 Met Gala Celebrating "Karl Lagerfeld: A Line Of Beauty" at The Metropolitan Museum of Art on May 01, 2023 in New York City | Photo: Jamie McCarthy/Getty Images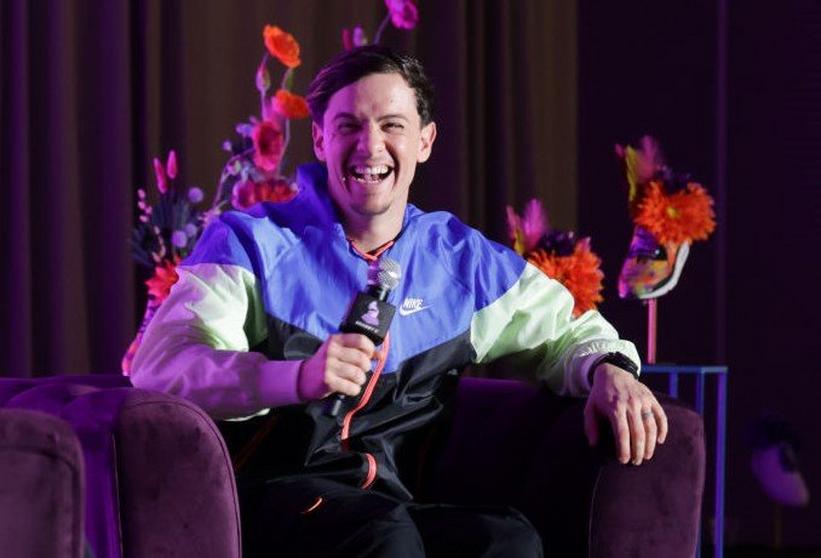 Guaynaa speaks onstage at the GRAMMY U Conference at Hilton Miami Downtown on April 22
Photo: John Parra/Getty Images for The Recording Academy
list
Guaynaa's Tips For Collaboration & Managing Your Image: 5 Takeaways From His 2023 GRAMMY U Conference Keynote
Latin GRAMMY-nominated artist Guaynaa was the keynote speaker for this year's 2023 GRAMMY U Conference. He taught students the best ways they can make their mark on the industry. Here are the top five lessons from Guaynaa's keynote.
GRAMMYs
/
Apr 27, 2023 - 06:01 pm
GRAMMY U Rep Emma Hampton contributed to this story.
Student members and local influencers swarmed the Hilton Hotel in downtown Miami on April 22 to attend the annual National GRAMMY U Conference presented by Nike. The highly anticipated event is designed for aspiring music professionals and, in its sixth year, the GU Conference was the biggest yet.  
Attendees were given an immersive experience from the moment they walked through the doors, with tables stacked full of limited edition GRAMMY U merch, Nike swag bags, and themed snacks. Guests also stopped by GRAMMY U's signature purple carpet and step-and-repeat, while Nike's infinity room photo booth with wall-to-wall mirrors and notable shoe collections suspended in the air left every guest speechless.
GRAMMY U members also had access to a professional headshot studio — a handy tool for marketing yourself, according to the Building Your Personal Brand panel, which featured executives from Spotify, TikTok, Beats Communications and the Recording Academy. 
Yet the GRAMMY U Conference is more than just Instagrammable moments and swag. Attendees could attend a number of panels, including a songwriting discussion with GRAMMY/Latin GRAMMY-nominated artist Elena Rose and Latin GRAMMY-nominated artist GALE. The event's keynote session featured Latin GRAMMY-nominated artist Guaynaa, moderated by Emily Estefan. 
Guaynaa offered tips and tricks for making your mark on the music industry, detailing his personal background, and the meaning behind the name "Guaynaa." At the end of his keynote, the superstar even made time for every student in the audience who had questions for him and made an effort to give them each a moment of his undivided attention.
Read on for five main takeaways from Guaynaa's keynote. 
Understand Your Platform And Your Audience
Guaynaa mentioned multiple times throughout his panel that it is incredibly important to "understand the work and behavior of each and every social media platform as a marketing strategy." 
Social media has become a vital tool for musicians, and not every marketing strategy is right for every platform available to you. Facebook may be where you post your more sentimental side with the older generation, whereas TikTok is geared towards your younger audience and fun, casual content. 
Know how each platform works and how each audience responds, then cater your marketing plans to accommodate the social climate of these platforms, Guaynaa suggested. 
It's Not Always About You
When it comes to collaborating with other people in the industry — be it other artists or your own marketing team — you must be able to do what's best for the music, even when it may go against your own opinions. 
Guaynaa referenced Capitulaciones, the album he recently released with his wife, Lele Pons, in which they both had different ideas on what tracks would make the best single. Guaynaa's least favorite song was Pons' pick, and the marketing team believed it to be the best representation of them as a duo. Guaynaa set aside his opinion and went with it. 
"Music is so wonderful because the songs you have the least faith in could be your biggest hits," he told conference attendees. "You have to release every song with faith in it and put energy into it like it'll be your biggest hit. Every song you leave in the world is going to be your legacy."
At the end of the day, you have to have faith in your music and understand that you don't always know what's best.
Know Your Industry Well
Guaynaa advises artists to know the industry, front to back. Every part of the industry plays a critical role in bringing art to life — whether it be the producer, mastering engineer or label — and it's important to know how to identify who is the best fit for your vision. One resource isn't better than another, it all depends on context. 
"If you're signed to Sony and I'm signed to Warner, it doesn't mean it'll be better for one of us then the other. It's just about finding the best fit for your type of project," he said. "If you're an indie band, you want an indie label to support you. If you want to make reggaeton music you need a reggaeton producer."
As an artist, it's important to be intentional about who you bring onto a project in order to build a team that speaks to you and can work together to create the cohesive brand you want to put out.
Music Is A Vehicle That Must Be Maintained, So Get Your Hands Dirty 
The way Guaynaa sees it, music is a vehicle that requires three main parts needed in order to make music work: lyrics, composition and visuals. It's important to maintain all aspects of the vehicle. 
Guaynaa emphasized visuals as key to an artist's success. If you only focus on the music and neglect the visuals, for example, you will not travel as far. If you leave the visuals completely up to a third party, you likely will end up with something that isn't unique and uphold your artistic voice. 
The musician encouraged artists to get their hands dirty and make sure all the parts are working together in harmony to create your artistic vision. "This is why a lot of people look the same on social media. Most of us leave that aspect up to someone else," Guaynaa said. "It's very important to make sure you present your visuals the way you want them to be, because that's going to have a huge impact on where you are going to go and how people perceive you."
It's A Privilege To Make Your Mark
Contrary to what many may think, your goal should not be to go viral on TikTok. While having your songs be on everyone's "for you page," certainly doesn't hinder the success of your music, it can't be the driving force behind your writing. 
Guaynaa encouraged attendees to "do what's in your heart or else you'll ruin the concept." Your music is a reflection of you and what you believe in, and if you are too focused on being the next viral sensation, your music will fall short of that. 
After all, Guaynaa wholeheartedly believes that "it is a privilege to make your mark, even if it's one person." Therefore, regardless of who hears it or how many views or streams it gets, only put your authentic self into your music. That is guaranteed to help you leave behind a valuable legacy and make your mark on both the industry and the world. 
Watch the 2023 GRAMMY U Conference on YouTube (and Twitch) to learn more from Guaynaa and to watch the other panels that brought the 2023 GRAMMY U Conference to life. 
GRAMMY U Conference Timeline: How The Student-Run Con Changed GRAMMY U For The Better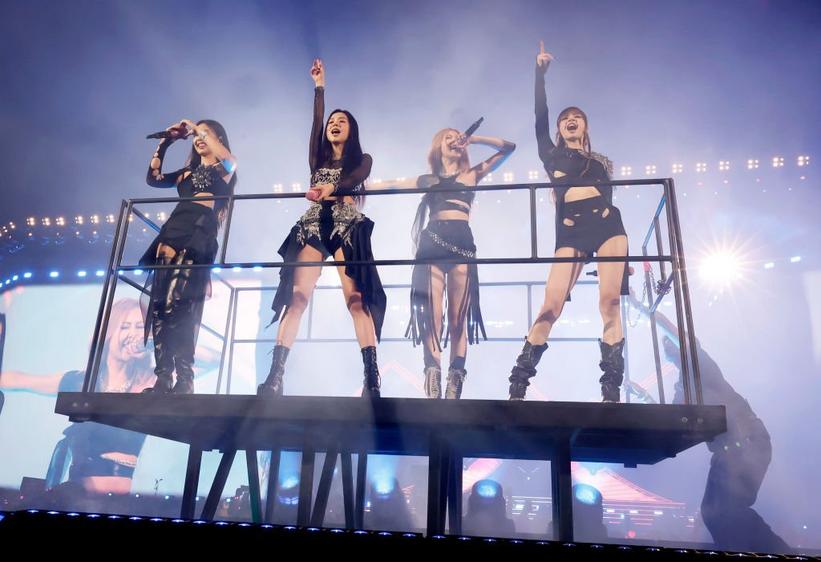 (L-R) Jennie, Jisoo, Rosé, and Lisa of BLACKPINK perform during the 2023 Coachella Valley Music and Arts Festival
Photo: Frazer Harrison/Getty Images for Coachella
list
7 Jaw-Dropping Sets From Coachella 2023 Weekend 1: BLACKPINK, Bad Bunny, Blink-182 & More
The first weekend of Coachella 2023 was full of more-than-memorable moments: Rosalía got into the audience; Metro Boomin brought hip-hop's heaviest hitters to the stage; major artists rocked small stages and so much more.
GRAMMYs
/
Apr 18, 2023 - 03:24 pm
In a sense, every Coachella is an historic event. 
Held annually at the Empire Polo Field in Indio, Calif., it's the first major music festival of the year and often showcases artists' tour launches, effectively providing a sneak preview of what's to come. It's also a place where things happen that can seemingly only happen there. The evidence lies in the sheer multitude of special guest appearances spanning the three-day event, with cameos occurring on nearly every one of eight stages. 
The 2023 edition of Coachella — which sold out its first weekend, ushering in roughly 125,000 people from around the globe — was arguably the most consequential in its 22 years. On Friday, Puerto Rican rapper-singer Bad Bunny became the fest's first Latino solo artist headliner; Saturday's spectacle from BLACKPINK marked the first K-pop performance to top the bill; and on Sunday, Frank Ocean made history as the first openly gay man to close out the world-class music summit.
The latter artist's set — his first in nearly six years — was certainly memorable, but not for fond reasons. On the bright side, there were plenty of other dazzling moments, whether enhanced by surprise guests or on their own merits, which made the weekend indisputably unforgettable. Read on for seven of the best sets from Coachella 2023.
The Murder Capital Slays The Sonora Tent
With only two albums under their belt and a relatively packed audience in the Sonora Tent on Friday afternoon (the second slot of the fest), it's fair to argue that the Irish quintet deserved the nod for one of Coachella's best up-and-coming bands. 
They earned the accolade handily within just seven songs, a no-holds-barred display of searing, snotty-yet-sincere post-punk tunes (à la hometown contemporaries Fontaines D.C. and British sonic kin Idles and Shame) evenly split between their 2019 debut album When I Have Fears and this year's follow-up, Gigi's Recovery.
"We don't give a f— what time is. We want to see you move," said vocalist James McGovern before launching into the maelstrom "Feeling Fades." Every member contributed to the unrelenting energy, expertly building anticipation during slow-burn portions on songs like "A Thousand Lives" and show closer "Ethel," before thrashing through the songs' cacophonous climaxes. 
The Coachella performance marks the end of the Murder Capital's first stateside tour and, based on this exceptional performance, they'll doubtless return ready to release even more panache and sonic punch. Fans of thought-provoking punk rock would be wise to keep a lookout.
Blink-182
Reunites For An Epic Bout Of Pop-Punk Nostalgia
It was confirmed months ago that bassist Mark Hoppus and drummer Travis Barker would reunite with original Blink-182 singer/guitarist Tom DeLonge for a summer tour — the pop-punk trio's first shows together in nine years — but seeing the band's name appear on the Friday schedule upon its reveal last week stoked some the weekend's most spirited anticipation.
Fans reacted rabidly to the news — a group of Mexican friends waiting in front, all decked out in Blink attire and sporting tattoos of the band's logo, said they scrambled to buy tickets and make the trip to the desert with only a single day's notice. Those fellas and the thousands spilling out of the Sahara Tent were rewarded with DeLonge making his entrance with middle fingers raised high, signaling that we were about to witness the same ol' charmingly crass charades. They wasted no time tearing into a career-spanning set (plus the live debut of recently released new track, "EDGING") peppered with sarcastic and explicit banter that was as nostalgically satisfying as hits like "I Miss You" and "All the Small Things," and deep cuts "Dysentery Gary" and "Dumpweed." 
Despite his near-decade away, DeLonge sounded sharper than ever, especially when the trio took it back all the way to 1997 for show closer "Dammit," mixing in a thrilling snippet of TLC's "No Scrubs" (which also played in-full as the outro music). It was an odd but appropriate pairing — looking around at several generations of fans singing along to every track with equal enthusiasm, it became clear that for many, Blink's classic catalog feels just as timeless as that R&B mega-hit.
Metro Boomin
Brings The Whole Crew To The Stage
With a resume that includes work with John Legend, Future, Don Tolliver, 21 Savage, and the Weeknd, the anticipation for what might manifest during producer/DJ Metro Boomin's Friday night set in the Sahara Tent was at an all-time high. And as it so happened, every one of those artists made appearances, in that order, resulting in the most star-studded show of the weekend in an incredibly intimate setting. 
Within the first few seconds of Metro Boomin's set, Legend strolled out to belt on "On Time," and from that point, there was only one track without a heavy hitter at the helm.  Future for five songs, wrapping up on superhit "Mask Off"; Don Tolliver out for three; 21 Savage for six exhilarating tunes; and finally the Weeknd for another half-dozen. The cherry on top: both 21 Savage and Diddy joined the Weeknd for the live debut of Metro Boomin's "Creepin'" remix to close out the set. Acting as conductor and conduit, Metro stayed relatively hidden atop a center-stage platform for the entirety of the 23-song set, letting his guests and mesmerizing dancers take the wheel. 
This show could've and should've been on the main stage, and the fact that it wasn't made it that much more special for the fest-goers wise enough to sacrifice the beginning of Bad Bunny to witness it.
Bad Bunny Makes History
In the moments before Bad Bunny's headlining slot on Friday, footage depicting past lineups and performers — including Prince, Kendrick Lamar and the Black Keys — flashed across the main stage's massive screens. The suggestion was clear: The Puerto Rican superstar intended to cement his own legacy as Coachellan royalty. 
In some ways, that status was predetermined. As the first Latino solo artist to close out the festival, the GRAMMY-winning reggaeton titan had already made history before even setting foot on stage. El Conejo Malo gave his massive audience their money's worth and more during a 2-hour tour de force that paid tribute to Latin music and dance. 
Beginning the show atop a platform designed to look like the gas station roof in San Juan, Puerto Rico where he staged a surprise performance last December, the artist lovingly referred to by fans as Benito (his legal first name) serenaded the audience with several songs off chart-topping 2022 album Un Verano Sin Ti. He rarely showed himself on the stage's screens, instead opting to display videos of historic Latin and Caribbean musical traditions, plus brightly colored graphics paired with sweeping lasers and spurts of pyro that evoked the feel of an enormous Miami nightclub. 
Though hopes were high for Cardi B to appear for her part on breakout single "I Like It," she didn't show, but no matter. Fans were treated to plenty more surprise guests, including Jowell Y Randy on "Safaera," Jay Cortez on a hat trick of tunes played on a B-stage, and Post Malone accompanying on acoustic guitar for "La Canción" and "Yonaguni." The latter two were diminished by sound issues, but it had little effect on the impact of the show for diehard fans — it was a veritable love letter to Latin culture that his faithful followers will surely hold dear for years to come.
Dinner Party Invites Everyone To The Table
With only a few performances under their belt to date, Dinner Party — the supergroup formed in 2020 by prolific pianist Robert Glasper, saxophonist Kamasi Washington, hip-hop producer/DJ 9th Wonder and renowned producer/musician Terrace Martin — was a must-see in the Gobi Tent on Saturday afternoon. 
The outfit was joined by Arin Ray, who sings on their debut full-length Enigmatic Society (released one day prior on April 14) and in this setting also handled vocal parts from Dinner Party's self-titled EP sung by Chicago artist Phoelix. His voice set a joyful, uplifting tone on opening track "Breathe," which was followed by segments where each contributor showcased their individual talents, including wild sax duels from Washington and Martin, and a hip-hop DJ mini-set from 9th Wonder. 
But the group was at their best when all players were seated at the table, so to speak, and when Ray rejoined for the show's finale, "Freeze Tag," an enlivened, church-like feeling overtook the audience — every person in the packed tent was grooving along, no exceptions.
Rosalía
Engages With Her Fans
Over the course of Rosalía's hour-long, main stage set on Saturday night, which pulled heavily from new album MOTOMAMI, the Catalonian singer proved that she's reached superstar status, not only with respect to her spellbinding vocal delivery and dancing, but also her overall artistic vision. 
Even better, she achieved all of it while making her fans feel like an essential part of the show. Case in point: Much of the show's live feed was shot on stage within the space of three video walls that created an ultra-smooth, almost surreal music video effect. But on "La Noche de Anoche" (a Bad Bunny collaboration), she made her way down to the audience holding a handheld camera and let her fans take turns singing a few of the lyrics. Even if they sounded terribly off-key, it showed unmatched class — a performer who can step down from her well-deserved pedestal to make meaningful connections with her supporters.
The scene was truly touching, and she built on that throughout the set, first by playing a tearjerkingly beautiful rendition of "Hentai" on piano dedicated to her dance teacher, then by bringing out her fiancé Rauw Alejandro for duets on "Beso" and "Vampiros," which wrapped up with the sweetest of on-stage kisses. By the end, there was no doubt of her mastery over balancing raw talent and authenticity.
BLACKPINK Shows Why K-Pop Deserves Coachella Spotlight
Saturday night's headlining turn from the record-breaking K-pop girl group, the first to top Coachella's lineup, was unequivocally the most impressive production of Coachella's first weekend. 
Mind-bending elements came into play before the quartet even appeared. A drone-powered light show above the stage — which first depicted a caterpillar transforming into a butterfly, then a paper crane, then an astronaut, a hippo in a spacesuit and finally a heart — all representations of Coachella's past installation art pieces — had the crowd gasping in astonishment. 
Over the course of the following 18 songs, the four members danced, sang and rapped flawlessly while their live band conjured a soundtrack powerful enough to fill several arenas. Right out of the gates, they wowed with a ferocity that matched the title of opening track "Pink Venom," then strutted down the stage's extended catwalks flanked by a brigade of equally impressive backup dancers to a B-stage for "Kill This Love" — all the while being followed by cameras that made their video element look like a high-end production seemingly unachievable in a live setting. The sequence drove the audience into a shouting, jumping frenzy as flames erupted on all sides.
After a few songs in group format, each member took a solo turn. Jennie went first, effortlessly amping up the fans with deep house-inspired "You & Me"; then Jisoo appeared for a fiery take on "Flower"; Rosé stunned with another effortlessly fierce dance routine down the catwalk; and Lisa wrapped up the segment with an unreleased explicit version of "Money," which began with a seductive pole dance followed by a decidedly hardcore rap delivery that would impress some of hip-hop's heaviest hitters. 
At its core, the performance was the most successful representation of what Coachella set out to do by booking such distinctly diverse headliners: it proliferated inclusivity. Even if you came to Coachella exclusively for another act, Blackpink had something to offer for everyone, from pop to hip-hop to rock to EDM, and it would be no surprise if they converted a new legion of fans in the process. The show concluded with a display of fireworks worthy of the biggest New Year's Eve celebration, but they really weren't necessary — their performance was explosive enough without them.
11 Electric Coachella Surprise Guest Moments From Weekend 1: Post Malone, Billie Eilish, Rauw Alejandro & More
Rauw Alejandro comes out as surprise guest at Coachella 2023 during fiancé Rosalía's set.
Credit: Frazer Harrison/Getty Images for Coachella
list
11 Electric Coachella Surprise Guest Moments From Weekend 1: Post Malone, Billie Eilish, Rauw Alejandro & More
Weekend 1 of Coachella 2023 has come and gone, but not without countless surprises and viral moments. Take a look at some of the most exhilarating surprise guests — from Billie Eilish and Rauw Alejandro — from one of the year's biggest music festivals.
GRAMMYs
/
Apr 17, 2023 - 08:05 pm
As delightfully dizzying as its famous ferris wheel, the Coachella Valley Music and Arts Festival fills Indio's Colorado Desert with never-ending fun.
This year, Coachella booked history-making headliners Bad Bunny, BLACKPINK, and Frank Ocean, along with more than 150 other artists to perform across six stages. But one of the festival's most exciting parts, however, is its surprise performers.
The first weekend of Coachella is traditionally known for its big surprises and busy crowds — and this year didn't disappoint, offering surprise performances from global superstars to underground darlings.
From Tyler, The Creator to The Weeknd, here are some of the standout surprise guests from Coachella Weekend 1.
How Bad Bunny Took Over The World: From Urbano Upstart To History-Making GRAMMY Nominee
Metro Boomin Astonished With Not One, But 7 Star Guests
In perhaps the most star-studded performance of the weekend, Metro Boomin welcomed a slew of collaborators to color his already spectacular set at the Sahara Tent. Throughout the night, The Weeknd, Future, 21 Savage, Don Toliver, Diddy, John Legend, and Mike Dean all joined the producer on stage to perform highlights from Heroes & Villains, Savage Mode, and more. Metro Boomin ended the evening with a live debut of "Creepin" alongside 21 Savage and Diddy.
MUNA Brought Out boygenius For "Silk Chiffon"
Life's so fun, life's so fun. While many festival goers anticipated Phoebe Bridgers to join MUNA for their bubbly collaboration "Silk Chiffon," the band shocked their audience by bringing out not just Bridgers, but Julien Baker and Lucy Dacus as well — all members of the supergroup boygenius, who performed their own lively set at Coachella the next day.
Bad Bunny Tapped Post Malone, Jhayco & More Stars
Now a headliner four years after making his Coachella debut, Bad Bunny made sure to pull out all the stops for his highly-anticipated performance. The Puerto Rican superstar brought out Post Malone for guitar-driven renditions of "La Canción" and "Yonaguni"; Jhayco (and a jet ski) for "Dákiti"; and Ñengo Flow and Jowell & Randy for "Safaera."
Among Many Guests, Gorillaz Brought Out De La Soul To Dedicate "Feel Good Inc." To Late David Jolicoeur
On the festival's main stage, Gorillaz brightened their already glowing set with many surprise stars. Thundercat appeared first for "Cracker Island," shortly followed by individual performers Peven Everett, Jamie Principle, Bootie Brown, and Slowthai.
De La Soul appeared for their collaboration "Feel Good Inc.," dedicating the song to their late member, David 'Trugoy The Dove' Jolicoeur. For the closer "Clint Eastwood," Del The Funky Homosapien returned to the stage, after assisting with "Rock The House" earlier in the set.
Becky G Enlisted Marca MP, Jesús Ortiz Paz, Peso Pluma & Natti Natasha
Becky G made her Coachella debut this year, and she made sure to fill her 45-minute set with several guest stars. Marca MP joined her for "Ya Acabó," and Jesús Ortiz Paz of Fuerza Regida sang "Te Quiero Besar" and "Bebe Dame" alongside the star. Fans went wild when Peso Pluma showed up to perform his collaboration "Chanel," and after an outfit change, Becky G welcomed Natti Natasha for their joint track "Sin Pijama."
Kali Uchis Amazed With Tyler, The Creator, Omar Apollo & Don Toliver
Kali Uchis' performances are always magical, and her surprise guests helped enchant audiences during her Coachella set. Tyler, The Creator joined Uchis to perform their Flower Boy collaboration "See You Again," and later, Omar Apollo and Don Toliver took the stage to perform "Worth the Wait" and "Fantasy" respectively, both duets from her hypnotic latest album Red Moon In Venus.
Charli XCX And Troye Sivan Took It Back To "1999"
For one of the last few explosive shows of her CRASH era, Charli XCX brought the lightning by inviting Troye Sivan on stage to perform their poppy joint song "1999." Donning shades and silver accessories, the close friends and collaborators wore all-black attire but still shined during their shared performance.
DOMi & JD Beck Welcomed Mac DeMarco & Thundercat
During their bouncy set on Friday, innovative jazz duo DOMi & JD Beck surprised with two high-profile guests: Mac DeMarco and Thundercat. At the Mojave Tent, the four celebrated DOMi & JD Beck's bright debut album NOT TIGHT.
Rosalía Shared Stage With Fiancé Rauw Alejandro
Partway through an already invigorating, dance-filled set, Rosalía took her show to a new level: her fiancé, Rauw Alejandro, joined her to perform "Beso" and "Vampiros" from their joint EP RR. The music video for the former song announced the global superstar couple's engagement last month, showing off Rosalía's stunning diamond ring.
Ellie Goulding Was The "Miracle" Calvin Harris' Set Needed
With his set starting around midnight, Calvin Harris was just getting Coachella's party started on Saturday. After playing several high-profile collaboration mixes, Harris finally introduced his one guest of the evening — and a major one at that. Frequent collaborator Ellie Goulding appeared to perform "Miracle," the duo's single that dropped last month.
Labrinth Surprised Everyone With Billie Eilish