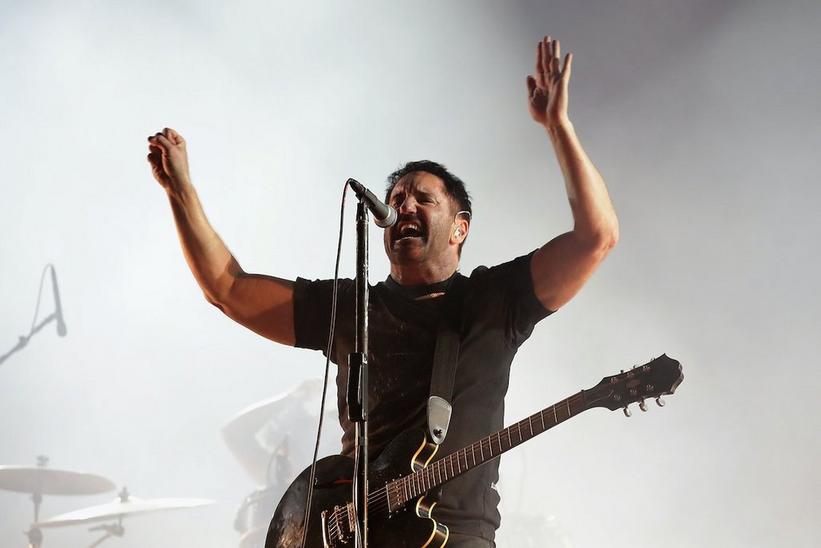 Trent Reznor performs with Nine Inch Nails in 2018
Photo: Han Myung-Gu/WireImage
news
Poll: What's Your Favorite Nine Inch Nails Song?
In celebration of new NIN music and Trent Reznor's 2021 Oscar win, GRAMMY.com wants to know what is your favorite song from the GRAMMY-winning rock band
GRAMMYs
/
Apr 27, 2021 - 03:22 am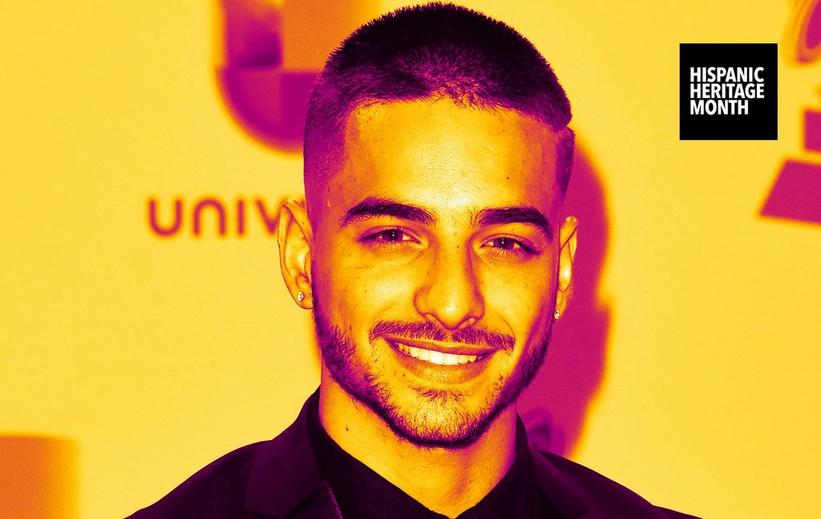 Photo: C Flanigan/Getty Images
poll
Luis Fonsi To Maluma: Who Will Win Record Of The Year Latin GRAMMY?
Cast your vote. Who will voters choose for Record Of The Year at the 18th Latin GRAMMY Awards?
GRAMMYs
/
Oct 1, 2017 - 08:57 pm
Including the likes of Shakira and Carlos Vives to Natalia Lafourcade, Marc Anthony, Jesse & Joy, and Alejandro Sanz, the previous Latin GRAMMY winners for Record Of The Year reads like a who's who of Latin music. This year's nominees are no different.
With Rubén Blades' sensual "La Flor De La Canela," Luis Fonsi featuring Daddy Yankee's song of the summer "Despacito," Residente's impactful "Guerra," Ricky Martin with Maluma's Vente Pa' Ca," and Jorge Drexler's "El Surco," among others, this year's class of 18th Latin GRAMMY Awards nominees for Record Of The Year is loaded.
Which song do you think will take home the Latin GRAMMY for Record Of The Year? Cast your vote below.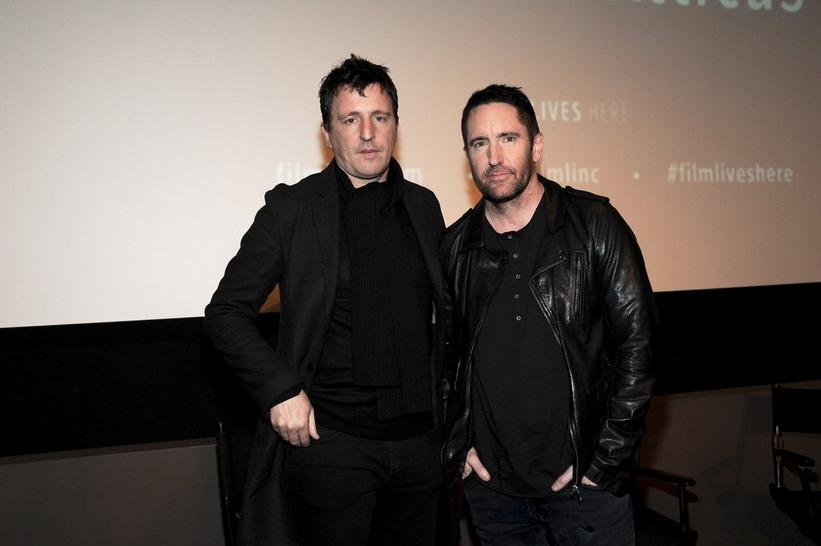 Trent Reznor and Atticus Ross
Photo: Rommel Demano / Getty Images
news
Trent Reznor, Atticus Ross Wrote Original Score For New Doc
The GRAMMY-winning duo have written 17 original tracks for Ken Burns' latest documentary on the Vietnam War
GRAMMYs
/
Aug 21, 2017 - 11:46 pm
Emmy-winning documentary filmmaker Ken Burns has a new project forthcoming, and he has reportedly tapped the GAMMY-winning duo of Trent Reznor and Atticus Ross to provide the score.
Burns' latest documentary, The Vietnam War, will be broadcast on PBS as a 10-part television event beginning on Sept. 17, and Reznor and Ross' 17-track soundtrack will be released as a two-disc CD and three-LP vinyl package on Sept. 15.
The pair have had much success in film music over the past years, winning an Oscar and a Golden Globe for the soundtrack for The Social Network, nabbing a GRAMMY nomination for their work on the Gone Girl soundtrack, and winning for Best Score Soundtrack For Visual Media for The Girl With The Dragon Tattoo at the 55th GRAMMY Awards. Their previous documentary soundtrack projects include the Leonardo DiCaprio-narrated Before The Flood, as well as director Peter Berg's acclaimed retelling of the Boston Marathon bombing, Patriot's Day.
Reznor's and Ross' 17 original tracks will stand a long side a curated compilation of contemporary music from the Vietnam War era, selected by Burns and his co-director Lynn Novick. This companion package will be released as a two-disc package entitled The Vietnam War: The Soundtrack, and will include selections by Bob Dylan, Jimi Hendrix, Otis Redding, and Marvin Gaye.
Randy Newman To Join Movie Score Supporters At Free L.A. Concert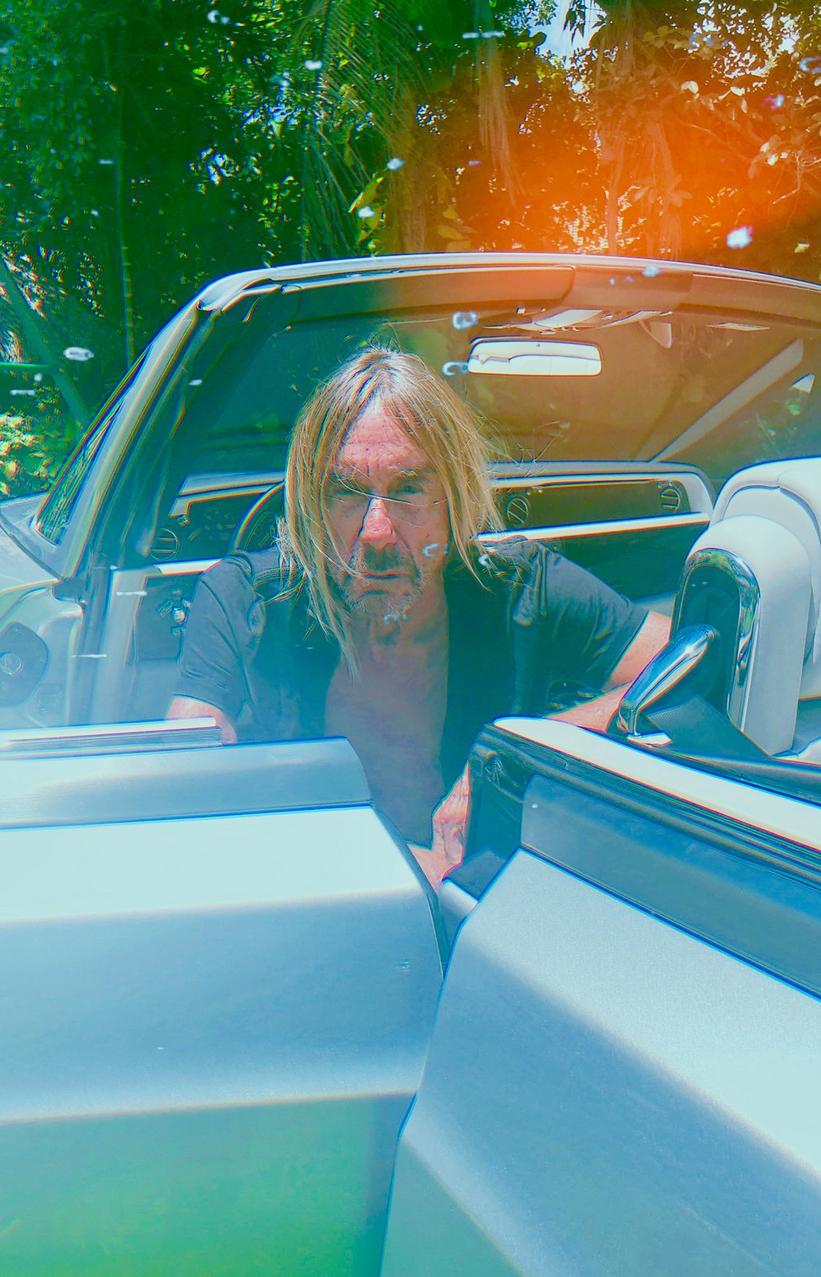 news
Iggy Pop Announces New Album, 'Free', Shares Title Track
"By the end of the tours following Post Pop Depression, I felt sure that I had rid myself of the problem of chronic insecurity that had dogged my life and career for too long. But I also felt drained… I wanted to be free," the Godfather of Punk explained
GRAMMYs
/
Jul 18, 2019 - 11:47 pm
Today, GRAMMY-nominated punk forbearer Iggy Pop revealed the details for his forthcoming 18th solo studio album, along with its short—at under two minutes—yet spacious title track, "Free." The 10-track LP is due out Sept. 6 and follow's 2016's GRAMMY-nominated Post Pop Depression.
"This is an album in which other artists speak for me, but I lend my voice," Pop explains in a press release.
The statement notes jazz trumpeter Leron Thomas and L.A.-based electric guitarist Noveller as the "principal players" collaborating with Pop on this exploratory new project. On "Free," Thomas' horn and Noveller's guitar add layers of depth, somberness and exploration, as Pop's echoing voice cuts through twice to proclaim, "I want to be free."
Pop adds that his last tour left him feeling exhausted but ready for change, and the shifts eventually led him to these new sounds:
"By the end of the tours following Post Pop Depression, I felt sure that I had rid myself of the problem of chronic insecurity that had dogged my life and career for too long. But I also felt drained. And I felt like I wanted to put on shades, turn my back, and walk away. I wanted to be free. I know that's an illusion, and that freedom is only something you feel, but I have lived my life thus far in the belief that that feeling is all that is worth pursuing; all that you need—not happiness or love necessarily, but the feeling of being free. So this album just kind of happened to me, and I let it happen."
Post Pop Depression earned the former Stooges frontman his second GRAMMY nod, at the 59th GRAMMY Awards for Best Alternative Music Album. It was produced by GRAMMY winner Josh Homme of Queens of the Stone Age and as a tribute of sorts to David Bowie, Pop's longtime friend the producer of his first two solo albums, and was released shortly after Bowie's surprising passing.
As the press release states, "While it follows the highest charting album of Iggy's career, Free has virtually nothing in common sonically with its predecessor—or with any other Iggy Pop album."
You can pre-order and pre-save the new album now for the Sept. 6 release here. You can also check out Pop's new book, 'Til Wrong Feels Right, on Sept. 26.
Exclusive: Salvador Santana And Ozomatli's Asdru Sierra Announce New Politically Charged Project RMXKNZ
Photo: Michael Ochs Archives/Getty Images
news
Poll: From "Dreams" To "The Chain," Which Fleetwood Mac Song Is Your Favorite?
"Dreams" experienced a charming viral moment on TikTok after a man posted a video skateboarding to the classic track, and now it's back on the charts, 43 years later
GRAMMYs
/
Oct 16, 2020 - 04:00 am