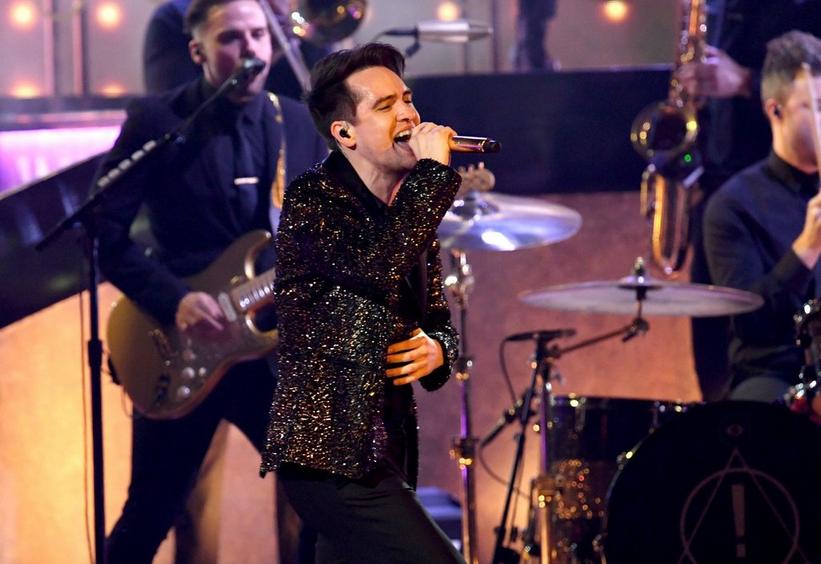 Brendon Urie of Panic! At The Disco
Photo: Kevin Winter/Getty Images for dcp
list
Everything We Know About Panic! At The Disco's New Album 'Viva Las Vengeance'
Brendon Urie describes Panic! At The Disco's new album, out Aug. 19, as "a look back at who I was 17 years ago." Here's everything GRAMMY.com could find about 'Viva Las Vengeance.'
GRAMMYs
/
Jun 21, 2022 - 05:17 pm
Over the years, there have been many Panic! At The Discos — and they've all been been nothing short of interesting.
Remember the emo heroes who made A Fever You Can't Sweat Out back in 2005? The Sgt. Pepper-style baroque poppers of Pretty. Odd. three years later? And how the band became Brendon Urie's solo project in the back-half of the 2010s? (Not to mention Urie's pivotal pop turn on Taylor Swift's "Me!" during the Lover era.)
Now, Panic! — Urie's  solo version of the GRAMMY-nominated act — is consolidating its identity with Viva Las Vengeance, out Aug. 19 on Fueled By Ramen/DCD2 Records. As the press release explains, Urie cut the album live to tape with creative partners Jake Sinclair and Mike Viola.
Collectively, the Viva Las Vengeance songs explore "the fine line between taking advantage of your youth, seizing the day and burning out." As Urie himself put it, "Viva Las Vengeance is a look back at who I was 17 years ago and who I am now with the fondness I didn't have before."
Ahead of the release of Viva Las Vengeance — and subsequent tour dates stretching into the fall of 2022 and spring of 2023 — here's everything GRAMMY.com could find about the album.
We're In For A Ride Through Urie's Past
The album's title is an homage to Viva Las Vegas, the motto of the band's (and Urie's) birthplace.
From the sounds of it, the content will be nostalgic too: according to the press release,  "The songs take an introspective look into his relationship with his decade plus career including growing up in Las Vegas, love, and fame."
So, it's safe to say, expect some Sin City-related scene-setting on Viva Las Vengeance — as well as some deep plumbing of Urie's personal development since his hellraising days.
The Tracklist Is Out There — And It's Suitably Splashy
Speaking of (misspent) youth: the Viva Las Vengeance tracklist includes titles like "Star Spangled Banger," "God Killed Rock And Roll" and "Sugar Soaker." (Judging by those, fans craving a muted, low-key Panic! album should probably wait until the next one.)
Urie Has Been Teasing The Album Since 2019
"I thought I would take a little more time off and I'm already starting music," Urie said at the Billboard Music Awards in 2019, a year after "High Hopes" became a global smash. "Not with anything planned in mind, but just working on some ideas.
"I can't help myself," he continued, not long after the release of their last album, Pray For The Wicked,  "so I don't think it'll be too long before another Panic! record."
Viva Las Vengeance's Title Track Is Both Personal And Retro
And so is its video,  where Urie and company rock out on a '70s-looking soundstage, complete with a stiff and stoic host. Eventually, things get macabre, as gore flies and the piano appears to eat Urie whole.
"This is the tale about growing up in Las Vegas," Urie states in the description. "It's about love, fame, burnout and everything that happens in between." And if this power-chord-fueled rocker is any indication, we're in for a helping of tripped-down pop-punk on Viva Las Vengeance.
The Album Will Arrive In Limited-Edition Variants And Exclusive Bundles
This includes multicolored splatter vinyl, album-specific threads and — true to the retro vibe — a cassette.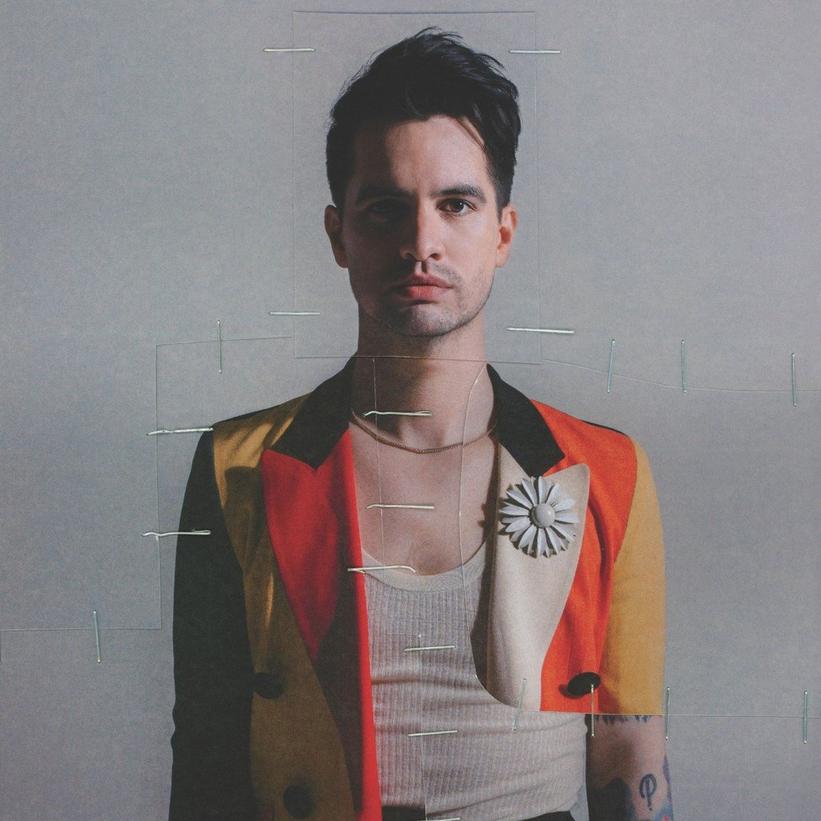 Brendon Urie of Panic! at the Disco
list
Digging Panic! At The Disco's 'Viva Las Vengeance'? Dive Into These Classic Rock Albums
Panic At The Disco!'s new album, 'Viva Las Vengeance,' sees a multitude of classic-rock references in the lyrics and melodies. Here's a track-by-track breakdown, based on further records to explore.
GRAMMYs
/
Aug 19, 2022 - 09:06 pm
How many beloved bands evolve into a solo project — and then arguably become more famous for it? Needless to say, that's a short list. And on top of that, how many of those acts go on to wield the entire 20th-century rock encyclopedia? Panic! at the Disco might be the only name remaining.
Yes, the band is just Brendon Urie now, but he's more than embraced the role. As it turns out, a large part of OG Panic!'s appeal was Urie's vocal prowess; now, those pipes are more golden than ever. And when you've got an inimitable presence like Urie front and center, you can play around with the musical components without messing up the magic.
And in the case of Viva Las Vengeance — Panic! at the Disco's vibrant new album — you can travel all the way back to the AOR era, when bands like Journey, Steve Miller Band, Electric Light Orchestra, and Boston dominated the airwaves.
Described by Urie in a press release as "a look back at who I was 17 years ago and who I am now with the fondness I didn't have before," the album is an examination of misspent youth in Sin City, beamed through a kaleidoscope of classic-rock references. (And at least partly recorded on analog equipment, to boot!)
It's all there in the lyrics: "Middle of a Breakup" contains an exhortation to "gimme T. Rex," "Local God" references the hesher-ready B.C. Rich electric guitar, and "Star Spangled Banger" namedrops Dead Kennedys — and that's just on the first half. Throughout the album's 12 tracks, the exultant music bounces from punk to bar-rock to new wave and back again — your parents' record collection, raided.
If you're unfamiliar with the classic-rock and punk-adjacent canons, Viva Las Vengeance can act as a Rosetta Stone to find some new (old) jams. Here's a guide to how each song can lead you to a classic album from rock's past — ranging from artists from the early '70s to the early '90s.
To clarify, nothing on the record can be considered a "ripoff." When you're a musician of any persuasion, everything that came before you should be considered the lending library. Also: none of the below selections are carbon copies of any sort — most songs blend half a dozen other acts in the stew.
Rather, take the following as mere guideposts; these Panic! at the Disco songs merely evoke their feeling, their vibe, their groove. And most importantly, use it to check out some monumental music of yore — that perhaps you may have never heard until now.
Like "Viva Las Vengeance"? Try The Buzzcocks' Singles Going Steady
From its first seconds, Viva Las Vengeance's title track conjures the Ramones (hello, "Beat on the Brat"!). But once Urie's nimble vocal melody enters, it recontextualizes those pounding power chords, suggesting something brainier and more emotional.
Ergo, the song's spiritual descendants are moreso the English punk-pop heroes the Buzzcocks. What should be your first stop? Their immortal 1979 compilation Singles Going Steady.
Like "Middle Of A Breakup"? Try The Records' Smashes, Crashes and Near Misses
Lyrically, the proximally closest analog to this chorus might be Machine Gun Kelly (the "make up" and "break up" rhyme evokes his "Make Up Sex").
But as far as the intro and verses, the classically rumbling drum roll and tightly-wound guitar interplay — coupled with the relentless melodicism — recalls obscure power-poppers the Records, most famous for 1978's "Starry Eyes."
Like "Don't Let The Light Go Out"? Try Badfinger's Straight Up
Before the tragic, early deaths of key members Tom Evans and Pete Ham, Badfinger emerged from under the Beatles' wing to write and record some of the most aching, soulful songs of the '70s.
Sure, it's a stretch to say that "Don't Let the Light Go Out" is any sort of homage. But if you connect with the jingle-jangling guitars, aching tempo and lump in Urie's throat here, you might have a new favorite band.
Like "Local God"? Try Sparks' Angst In My Pants
Unclassifiable alt-rock proginators Sparks are having a moment — both with a documentary and a new affiliation with Adam Driver by way of the 2021 film Annette — and the comically high-strung and dizzyingly sugary "Local God" most clearly recalls them.
If this is your highlight of Viva Las Vengeance, go for Sparks' early albums like 1982's Angst in My Pants, which were more firmly rooted in a new-wave language.
Then, if you dig that, check out their album Kimono My House, which built upon that influence (and many others, including glam) and resulted in something utterly original and idiosyncratic.
Like "Star Spangled Banger"? Try Steely Dan's Can't Buy A Thrill
The stampeding chorus of "Star Spangled Banger" is purely in that Queen or Sparks mold — no, nothing to do with the Dan at all.
But that shuffling verse, with Urie stuffing in too many syllables over economical, harmonized leads, has everything to do with them. If you love this song but bought into Donald Fagen and co.'s unfairly negative associations, please reevaluate your position.
Like "God Killed Rock And Roll"? Try Queen's A Night at the Opera
Queen is naturally going to be the go-to comparison tossed at Viva Las Vengeance, which makes sense — not just because of the Mercury-like harmonies echoing across the album, but the fact that Panic! covered "Bohemian Rhapsody" for the 2016 Suicide Squad soundtrack.
Now, Urie has a "Bohemian Rhapsody" of his own — thanks to the overture and overall arrangement of "God Killed Rock and Roll."
If you only know that theatrical classic in a bubble, let this Panic! track lead you to the LP home of "Bohemian Rhapsody": A Night at the Opera. From there, check out other classic Queen offerings, like 1974's Sheer Heart Attack and 1977's News of the World.
Like "Say It Louder"? Try The Cars' Self-Titled And Elton John's Goodbye Yellow Brick Road
The angular offbeats and drum-machine-style rhythm that open "Say it Louder" recall the mechanistic economy of the Cars. Well, not just them, but the new-wave milieu that birthed them, which went on to influence the sound of early-aughts acts like the Strokes and Franz Ferdinand.
But it doesn't stay that way: "Say it Louder" then evokes a many-hued fantasy realm that would make Goodbye Yellow Brick Road-era Elton proud.
Like "Sugar Soaker"? Try Steve Miller Band's Fly Like An Eagle
While the frazzled opening of "Sugar Soaker" might seem to foreshadow a noisy meltdown, it soon settles into an easy, chooglin' groove that classic-rock favorites Steve Miller Band largely dealt in. (And when the barrelhouse piano arrives, you get a tint of Stones.)
Like "Something About Maggie"? Check Out Jellyfish's Spilt Milk
A vanguard of the West Coast "unpopular pop" scene of the '90s, Jellyfish could both indulge in whimsical, theater-type excursions and sublime baroque pop a la the Beach Boys — oftentimes in the same song.
Of their two albums, check out Spilt Milk first; the irrepressible "Something About Maggie" could be a long-lost B-side thanks to its carnivalesque energy and fountain of melodies.
Like "Sad Clown"? Try Electric Light Orchestra's A New World Record
Urie lets his inner Jeff Lynne fly on "Sad Clown," which fussily toggles between sections while never failing to grab your ear.
To some extent, ELO were a greatest-hits band. But many of their records hold up from front to back, like 1976's A New World Record and their earlier opus, 1974's El Dorado.
Like "All By Yourself"? Try The Beach Boys' Sunflower
Amid all of the Beach Boys', well, beachy hits and their 1966 classic Pet Sounds, their run of '70s albums remain somewhat underrated — like 1970's Sunflower. "All By Yourself" subtly recalls that autumnal masterpiece in how it marries a mellow, stony feel with a rainbow of harmonies.
Like "Do It To Death"? Try Boston's Self-Titled Debut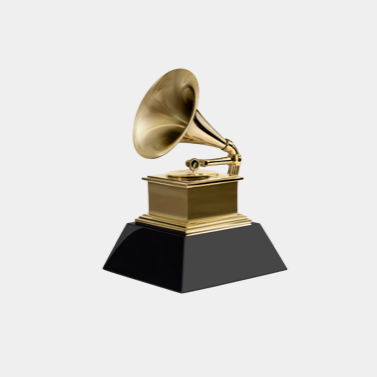 Get notified of exciting GRAMMY Award news and upcoming events!
Be the first to find out about GRAMMY nominees, winners, important news, and events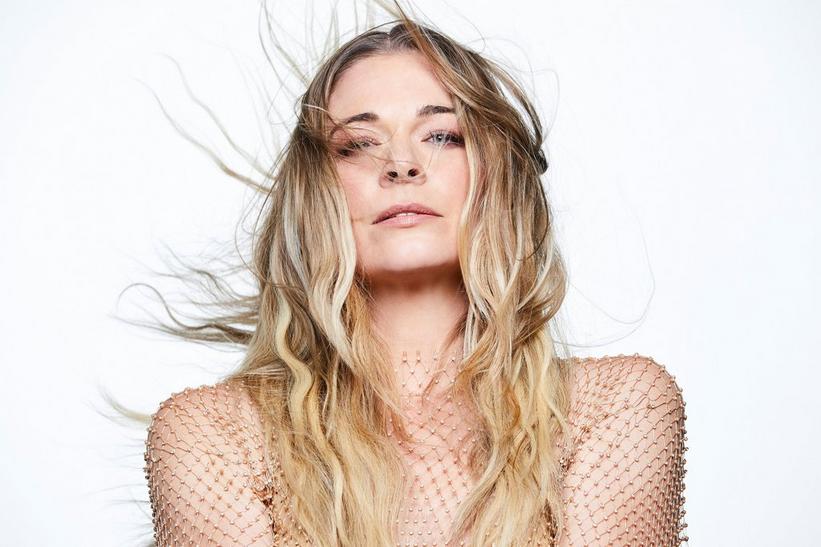 interview
LeAnn Rimes On New Album 'God's Work,' Major-Label Debut 'Blue' & Choosing Joy 25 Years Into Her Career: "I Think It Was My Rebellion"
LeAnn Rimes was thrust into the music-biz machinery at just 13 with her breakthrough, 'Blue' — a throttling experience for any youngster. Her new album, 'god's work,' reflects the introspection and hard-fought wisdom that got her through to adulthood.
GRAMMYs
/
Oct 4, 2022 - 08:00 pm
LeAnn Rimes' world-dominating success came as a bolt with the release of her debut album, Blue. She was just 13 when it came out in 1996, yet the country singer faced pressures that have destroyed artists with more years of experience under their belts — and less fame waiting at the door.
What does Rimes remember about this time that put her on the world stage, at an age when most are chiefly concerned with earth-science homework? 
"Not much, to be honest," she tells GRAMMY.com over the phone, from her pool northwest of L.A. "There was so much success and momentum that for three and a half years, it was constantly the next thing, the next thing, the next thing. I didn't really have time to stop and take in anything."
To hear the two-time GRAMMY winner tell it, her unexpected hurtle into the heart of the country mainstream did "a number on me." But she made it through intact, with an eye for self-realization and mending old wounds. And that's partly what her newest album, god's work — which was released in September — is all about.
Musically, god's work is steeped in international flavors; lyrically, it gets heavier and goes harder than any of her past work. What does she say about "spaceship"? "There's a lot of anger in that song, a lot of grief." "the wild"? "A lot of rage, and a lot of hope." 
Indeed, from fury and despair, god's work arcs northward into jubilation — especially that which relates to true love. Specifically, "how much a heart can hold" — written for her husband, actor Eddie Cibrian — wasn't supposed to be a public offering, but Rimes reversed course due to public demand, when she posted it to Instagram.
"I've been very fortunate," Rimes says, reflecting on the song's resonance. "I'm so honored to be part of the fabric of people's lives when it comes to their special moments." What a counterweight to any of the darknesses of getting famous, young — and reason to keep making art, no matter what.
Read on for an in-depth interview with Rimes about making her most eclectic music yet, ignoring the comments sections, and how she's achieved something like happiness in her fourth decade on earth.
This interview has been edited for clarity.
What did you want to impart to the listener with god's work?
I think it's a big message. Many of them. 
I think the album takes a look at the duality of life, and how we all live in that world of duality — of the light and the dark, and how everything is basically a part of creation, no matter what side it is. I've done a lot of my own spiritual exploration, taking a look at my own. 
I had a podcast called Wholly Human, so it all kind of ties in. But [the album deals with] a lot of exploration of my own holy and human sides of myself — my life, and the shadow side. I took a look at all of life from that perspective. And the album, I hope, for everyone listening, takes you on a deep emotional ride.
It's been one of my gifts — being able to connect people with emotions they don't necessarily touch all the time. I know music does that for me, so this album definitely will have you crying, it will have you questioning, it will piss you off, right? It does all the things.
It's a deep record, and I don't listen to my music once I'm done with it, very often. And I find myself listening to this record, because I find myself revisiting topics often. Every listen to different songs brings up a different emotion depending on where I'm at in my life, so I hope it does the same for people.
Most emotions aren't easily categorizable; we're usually feeling half a dozen ways at once. What emotions are present on the album that might not be typically present in song?
Yeah, totally. I've touched upon my own deep, dark spaces of depression, and "spaceship," to me — there's a lot of anger in that song, a lot of grief. In songs like "the wild," there's a lot of rage, and there's a lot of hope, which is really interesting to have both in the same breath.
I think as we grow up as human beings, being able to hold the duality and complexities of emotion and being able to be happy and sad and rageful and hopeful — all of that in the same breath — is part of our evolution.
These songs hold multiple emotions and are very complex. So, I think for me, as a woman — [and] as just a human being, not just a woman — I think everybody has a very challenging time touching upon rage and anger in a healthy way. 
To touch upon my own grief and shame around sexuality with songs like "the wild" — there are a lot of emotions that have been not as welcomed that I touch upon on this record, especially for women. 
But, like I said, for the whole human race, I think these emotions aren't necessarily the first thing we want to admit that we're feeling.
You mentioned in the god's work press release that "the wild" touches on "the ridicule women face when voicing their opinion." Can you talk about that form of belittlement, overcoming it, and whether we're societally headed in the right direction in this regard?
I hope we're headed in the right direction. I think we are; I still see it.
[With] not only myself but other women, I see people come at us on social media when we don't just "shut up and sing." You look at sports players who are taking a knee, and they're not just shutting up and playing. 
I think we do have a platform, and I think we're very fortunate to be able to have a voice in the way that we do. And use it for social justice; for women's rights — and from my perspective, equal rights — so that all of humanity has a joyful, fulfilled, sovereign life. [That's] important to me.
On social platforms and even in the media, people still want us to shut up and do whatever entertainment that we do, but it is shifting. I think, first and foremost, we're human beings before anything, and we do have a voice in life and humanity.
I'll be 40 next month [Writer's note: This interview took place in July 2022], and it's taken me [up until] this moment in time to start using my voice in the way I feel like I'm called to.
Releasing a song like "the wild" felt like coming out to me, because it was such a powerful statement, and it's not something I've made so overtly in the past. It did feel like a release and unveiling of sorts for my own spirit — my own self — to speak so freely in my music.
I think it started a few records ago, and has only grown ever since, so I don't see me going back anytime soon. [Laughs]
Comment sections and social platforms seem to be where the rancor really lives.
Yeah, and you know what? To release "the wild" and have such insanity come back at me — I feel like I've grown so much, because I can totally sit in the discomfort of it and understand that everyone has their own point of view.
We're all very unique, just as our fingerprint is unique. So is the lens that we see life through. I've really come to understand that and have compassion for everyone's point of view — even if I don't agree with it — and be able to create from that place too.
I think that's where god's work was created from — that space of "No one's right or wrong; we're all learning." If I can create a better world — a world of more compassion — with my music, that's what I'm here to do.
So, yeah, the comment sections can be challenging at times, but it teaches me a lot. It has taught me a lot.
What a caliber of contributors here; I'm sure they all helped bolster that message. Ziggy Marley and Ben Harper are very talented and versatile, and Mickey Guyton is a ray of sunshine in the music community. What do you appreciate about her?
To have her on a song like "The Wild," it was important to me for a woman like her who has been through so much and fought her way through the industry and been through so much insanity — to have her sing those words was so powerful.
I love her voice; I love her spirit. And I know I've influenced her so much along the way. I think we're practically the same age, but to know that she's just now kicking off her career and how much I've influenced her  has been really beautiful to see.
I think I can't say enough great words about her. She's a really good human being.
Can you talk about "throw my arms around the world"?
With all the climate change, with everything we're going through as a collective and have been going through, I felt like that was just my big prayer. 
Not only a prayer, but a call for people to wake up and see what we're doing to ourselves. And, hopefully, start to shift what we're experiencing into something that's more regenerative and nurturing not only to Mother Earth, but ourselves.
One of the things I love about this record is that it's so eclectic, and there are so many world grooves that we explored. "throw my arms around the world" was kind of the catalyst for that exploration. And then, to have "the only," which is total reggae — I never thought I'd create a reggae song, but here I am doing it!
And I know "how much a heart can hold" holds resonance regarding your 11th wedding anniversary.
I wrote that song for my husband, for our wedding. I never thought it would see the light of day in public. I put it on Instagram with a video celebrating our 10-year anniversary, which was last year.
So many people were like, "What is this song? Where can I get it?" I've been very fortunate, and I'm so honored to be part of the fabric of people's lives when it comes to their special moments. 
Because of the overwhelming feedback, I wanted to go in[to the studio]; that was the last song we recorded for the record, and we put it on so that love song could be a part of people's special moments, too.
We also just celebrated the 25th anniversary of Blue. What do you remember about that period in your life, and in the music business?
Not much, to be honest. It was such a whirlwind, and I was so young, and there was so much going on. 
As soon as Blue was released, there was so much success and momentum that for three and a half years, it was constantly the next thing, the next thing, the next thing. I didn't really have time to stop and take in anything.
So, I take things from the perspective of now, looking back and kind of in awe of — number one — my ability to survive those three and a half years of this skyrocketing trajectory to success, and the choices I made at that young of an age. 
I took the Blue demo and put the yodel thing in it myself. I was making my own artistic choices back then and creating something different. I like the things that happened to that girl, whenever I need to really take a risk in my life these days. And she's very much alive. It was a whirlwind moment, for sure.
What do you think gave you the resilience to go through that insane pressure-cooker situation and not let it destroy you — like it did so many young people?
Well, I mean, it definitely did a number on me, for sure. But I've come out of it, and I'm thriving in my life, and happy. I think it was my rebellion.
It's interesting because for me, as a woman, I've had such shame around my rebellion at times. Because, I think, while it can work in your best interest, it can also trip you up and teach you a lot of lessons, which it has for me.
But when I look at it from a holistic perspective, I think it saved my life many times — especially at that time in my life. I had this crazy success, and then my parents were going through a divorce at 14, and then I was basically living on my own by the time I was 16.
To think about how much of a fight I had in me — not only to live and succeed, but the fight for what was right and good for me, even if I didn't know it at the time — there was just a strong drive for that.
I think the last 10 years of my life have been [about] really getting back in touch with that and appreciating that piece of me.
What would you tell that young girl today if you could?
That the voice inside of her is the only thing she needs to listen to.
I think my intuition was so strong; I think our intuition is very strong as children. Then, we have so many voices from the outside world — whether it be parental, peers, media, whatever — that gets in our heads and takes us away from that deep intuition.
I think part of my journey, too, over the last decade, has been getting back in touch with that voice and knowing that's the most important thing to listen to, and the thing I should trust the most. So, yeah, I think she was on the right path as a kid by listening to that voice, and I'm glad that voice has returned.
Songbook: A Guide To Willie Nelson's Voluminous Discography, From Outlaw Country To Jazzy Material & Beyond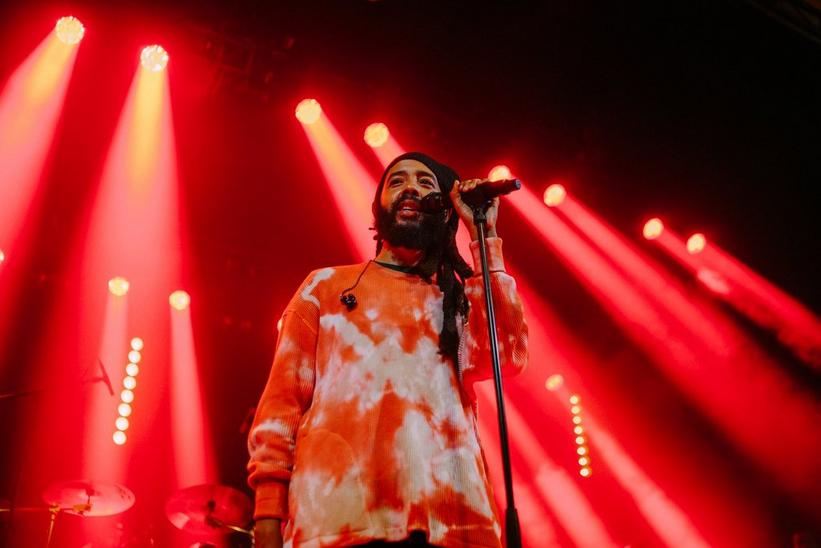 interview
Protoje's 'Third Time's The Charm' Closes A Trilogy With Melancholy, Reflective Vibes
Protoje released his sixth studio album in September, with the hope that his reflective, collab-heavy record will put an end to the misfortune of the Pandemic.
GRAMMYs
/
Oct 4, 2022 - 05:28 pm
It is safe to assume that no one takes the artist Protoje to be the super extroverted type. The reggae singer perpetually possesses a chill vibe, and his music possesses the same calm. But while previewing his new album, Third Time's The Charm, I was surprised by the gloomy sentiment seeping through my body, curiously calming my previously excited vibe. What was this?
"I am a sad person," Protoje reveals as he lounges in a brown leather sofa chair amidst studio equipment at a downtown New York content creator space. "[I've been like this] since I was a child. I have a pretty melancholy vibe, and with this project especially, I was in a much sadder place." 
Released on Sept. 23, Third Time's The Charm is Protoje's sixth LP. The album is a melodic rift between isolation and family, love and betrayal, light and darkness — but it's not depressing. Rather, it's his third consecutive album focusing on the concept of time, and exemplary of Protoje's seasoned mastery of his sound.
Third Time's The Charm — Protoje's second album on RCA in partnership with his own In.Digg.Nation Collective — is a shift in consciousness. Sentient sounds sail over one drop dubwise beats. The lyrics are alert, yet nothing is forceful, and Protoje's vocals swiftly switch from crooning to old-school conscious rap flow, and sing-jaying — the Jamaican tradition of toasting and singing. 
The third in a trilogy of temporally-themed albums (his previous being 2018's A Matter of Time, and 2020's In Search of Lost Time), Protoje hopes Third Time's The Charm will bring forth the fortune that the pandemic cut short.
"I did my last album, and for two years, I didn't get to do one show, sing one song, go to one party or hear it out in public," Protoje tells GRAMMY.com of the cheerlessness of Third. "I just felt sad a lot about not necessarily just my life, but what is life about, and why are we treating each other like this as people?"
Protoje spoke with GRAMMY.com about his headlining  Lost In Time Tour, collaborating with Jorja Smith, and what time and the number three means for him. 
How are you, and how has your 2022 been so far, especially in comparison to the past couple of years?
I'm good. A little bit tired from the tour, the driving, and everything else except for the performance, but I feel good, thankfully. 2022 is a lot more active, a lot more traveling, a lot more shows, more interacting, and less time for myself, but I'm grateful. I think it's been a good year. I've got to release a bunch of good singles, shoot some great videos, and play some great shows.
What are you hoping this album brings to you that the previous albums didn't?
Just to be able to go out and make the album connect. I did my last album, and for two years, I didn't get to do one show, sing one song, go to one party or hear it out in public. I didn't get to work. And not that it's too late, because reggae music's shelf life is very long. So for example, last night was the first time people heard me sing my new song "Hills," but it was [also] the first time they heard me sing "Switch It Up" and "Like Royalty" as well. 
What is your experience with the number three in general?
I think three is a very good number. I think a lot of luck comes from three — you know the trinity, that's the major one. I like the off-balance of three and odd forces. Odd forces individuality and originality. I think when it's even, nothing has to be uncomfortable as we can just even it out. But when it's odd, and it has to be one or the other, that forces you to choose, make a decision, and take a strong stance. So I like that. 
They say growth comes out of being uncomfortable. Do you believe that?
Yeah, it's true, but I like to be comfortable too. [Laughs] But, I'm looking for some comfort now, I swear to God.
Absolutely. There's a whole thing going around talking about "soft life" — like, "I'm going to get my rest, and I'm going to work as well." Do you believe in soft life?
Yes, yes, yes! I work so hard and non-stop but at the same time it's good to just unplug, and it's good to just live life, enjoy life, and experience it positively. I want to live life and spend time doing the things I want to do with the people I want to spend it with — being with my daughter, staying at home, getting up, going for a jog, coming back to my house, making food, making juices, eating fruits off my tree, going to the beach, visiting my mom, and looking for my dad.
When did you start recording this album? Was it a conscious move, or did you naturally record as a musician, and then certain songs ended up creating a solid album?
It was intentional, and I started last year in May. I did a bunch of work, and then took a break, then did a bunch of work and finished up. I guess in the pandemic, I was just making lots of music, but every time I did one I knew like okay this is for the album, this is not for the album, I think this is for it, I don't think that is for it. And that's how I work.
So I would hear something and make a song, but I knew that was not really for [the album]. It's mostly the production. When I hear a beat I'm like this is it! My album needs one of these! When I did "Late At Night" with Lila Ike, I was like my album needs a heavy drum and bass in your face, dubwise with obnoxious drums. It needs that. Then I was like okay, I need an intro, and I need an outro. I just kind of work through it like that. 
When I listen to that song specifically, as well as the whole album, to be honest, I feel a little bit melancholy. Melancholy is a feeling of pensive sadness, typically, with no obvious cause. So I don't know the reason why I feel melancholy, but you as the creator, you know. What's the reason?
 I mean, I have had lots of sad times since 2020. I had a lot of upfull times too, but overall I am a sad person. [I've been like this] since I was a child. [You can't tell that on stage] because on stage, I am a kid having fun, but in real life I see things. I have a pretty melancholy vibe, and I think with this project especially, I was in a much sadder place. I was not doing the things I love to do — my personal life and different things. So I make music how I feel.
I'm not depressed. I am an empath, so I feel a lot. It was like in that period of time, [making the album] I just felt sad a lot about not necessarily just my life, but what is life about and why are we treating each other like this as people? Why is it so uneven? And just things like that. 
So you did a song about it?
Yeah, the song "Love For Me." When everybody listens to it they say "Jesus Christ this is so sad" but it's called "Love For Me" because there's real love. I am definitely loved and appreciated, but as I said, sometimes you're out there and you're giving your energy and you'll feel pressured or not appreciated in certain ways. 
People may be loving your music, but the moment something doesn't go the way they want it to, they don't [love] anymore, and you realize that's not love. That's why the song after that is "Here Comes The Morning" where I am singing to my daughter about this. So yeah, the album will be melancholy, but I like to think it gives you hope and up-fullness as well.
I think it's real and people appreciate real. I love to see this side of you. I didn't know you were such an empath. So how did the link up with Jorja come about?
Jorja is a dope superstar — a global global superstar with the most humble energy and the most welcoming spirit. She is cool. [We knew each other] relatively for like a couple of years and we kept in contact. I just reached out because she kind of inspired the song with her hairstyle. She usually has cane rows in. That was her first style and it kind of inspired me to write the song inspired by her. She heard it and she loved it and she came up with something.
Did you know who you wanted to collaborate with?
One hundred percent, it was [Jorja] or nobody. [In regards to the rest of the featured artists on my album] I am particular about who I want to work with so it was hand-picked. I wanted to work with all of them. Jesse is like family so when I started writing "Family" and actually finished it, I was like, this is missing something you know. I just reached out to him, and he pulled up and did it.
Lila was like "Yo me haffi deh pon your album" so we found something dope. Then Samory is a voice that I really love, and I just wanted him to get highlighted. I knew being on my project would be a big step for him.
So this is your second solo album on RCA. How has this experience differed from the albums when you were not on a major label?
It differs in terms of the time it takes for things to happen. When I'm on my own, I move faster because there's less paper trail and fewer clearances that have to be done than when you're dealing with a major label. At the same time, it's been much easier to make music and videos faster at this pace. 
[RCA] pretty much left me to be independent and do what I need to do and just kind of help administer and put stuff together. Overall it has been a good experience. 
You are the go-to person for your signees as the head of In.Digg.Nation Collective and an artist on the label but who is the go-to person that you trust?
My mom, for sure. My mom is my manager too, so she runs my company, she runs my label, helps me, and runs it with me. Outside of that, we have a very close relationship. She always calms me down, gets me back to zero, and tells me it's gonna be fine and balanced. And then my daughter is very up-full — she's five. She's very positive and very, like, "Daddy, come on, it's cool, you're good." It's very helpful. 
I love that. So how do you manage to be there for the artists and balance your career?
I dedicate so much time to my music that I find time to produce, A&R, release music, and manage because I put a lot of time into it. I don't waste time. It's difficult, but life's difficult.
I was listening to the song "Hills" and was like, damn, he's OD chilling. I know that must've felt nice. I want to OD chill. I want to be in the hills too. Where are these hills?
The engineer is up there running my studio. You should go visit. He is a dope producer too. He did "Like Royalty," "Same So," "Solitude" for Lila, and a bunch of stuff. So he's up there governing the studio in the mountains. It's crazy. 
So that's your place. What do you experience in the hills beside the recording that you don't experience elsewhere?
Yeah trust me, the lyrics are in that song: 
"Aye, fresh air inna morning/ Six mile fi di day, despite gravity/Everybody just smile when dem witness/Hail up di artist; 'Gwaan, hold yuh fitness'/And me stay inna mi business always/Better live life simple nowadays."
At your NYC Webster Hall concert, you did a sick transition into Pop Smoke. Did you meet Pop?
No, no, and just to be honest, I did not know much about him until his passing because a lot of times I will listen to hip-hop, but I wouldn't find stuff that I like. When I heard "Dior" I was like, What is this? What is this? It sounds like UK music but from New York.
I then started to listen to some of his other stuff, and his voice was like, "unh". I was like this is DMX and 50 Cent in one energy, and then I heard he died so it's sad. Hip Hop has been going through a lot of that. A lot of rappers' losing their lives to gun violence so it's wild. But I love Pop Smoke's music. It just gives me an energy.
So what is the main message you're trying to convey on this album?
It's hard to say one message. It's lots of stuff. It's hope, it's appreciation for people you love, and focusing on making sure your circle is tight and that you're hanging out with people for the right reasons. Don't let yourself be taken advantage of, and don't take advantage of the people that you care about and expect too much of them. Those are the things that have been on my mind.
Were these thoughts always on your mind or did the pandemic heighten it?
I think things that happened during the pandemic heightened it. When I'm touring, I don't even know what's going on in life. I'm just waking up, doing shows, waking up doing shows, driving this. I don't have time to be worried about or focused on things that are not right. But when you're sitting down, day after day, and you're feeling things more it makes me think more. 
[During the lockdown] I was taking time for myself and spending a lot of time by myself, trying to develop who I am as a person. I tried to get rid of things I wasn't proud of. 
And can you give me an example of how you transmuted that? What is something that you started doing during the pandemic that you weren't doing before?
Stretching! I did some last night. It's rough because everything's on the road now, but that's where discipline comes in. So there's that and just trying to work out to be more in shape, clear my mind, and eat better. The stuff like that starts with my body, then my mind, and makes it expand.
This album feels melancholy in one aspect, but it also literally feels like I might have had a blunt maybe an hour ago when I'm listening to it. I'm like, okay this is a bit closer to Jah. What are your views on spirituality and did they evolve any in the pandemic?
It grew, but at the same time, it's not very dogmatic at all. It's open and free. I just chose to spend more time focusing on not just my career, and making songs, but just how I feel within myself and what are the answers for me to feel better about things. 
Being uncomfortable about how I feel led me to just dig deeper into everything. I learned that you can't have control over everything. Being in the position that I am gives you a feeling of control, and you kind of start getting used to controlling things. But life is so unpredictable, so just accept that some things are out of your control. Acceptance has been a thing that I've had to work on a lot in the pandemic.
What do you want people to take away from Third Time's The Charm?
Maybe by listening to the things that I am expressing, and the things I'm going through, they can find some answers in their life. They can feel freer to express how they feel. They can see that there are many things to feel — whether from being up in the hills in isolation or being back on the road in LA with family or the duality of life — and that certain times call for certain energies. 
Be free to know that life is unpredictable. There are always waves, but you have to always show up. That is the main thing. It's about showing up every day and making sure you are putting yourself first and being consistent. When I make my albums, these are things I think about and I hope it comes across.
Reggae Band The Frightnrs' 'Always' Delivers On A Promise To Their Late Singer, Dan Klein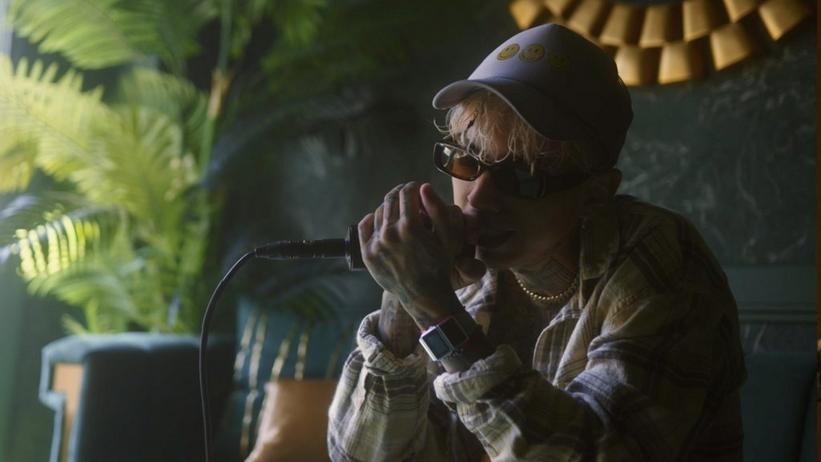 video
ReImagined At Home: OHNO Sets The Mood With A Laid-Back, Tropical Cover Of Khalid's GRAMMY-Nominated "Location"
OHNO brings dreamy weekend vibes and his trademark, relaxed vocal flow to his rendition of "Location," which was Khalid's debut single in 2016 and earned a GRAMMY nomination for Best R&B Song.
GRAMMYs
/
Oct 4, 2022 - 02:23 pm
Rising rapper and singer OHNO is known for pairing a relaxed, smooth vocal delivery with introspective and often melancholy subject matter — and both skills serve him well in his brooding cover performance of Khalid's hit debut single, "Location."
In this episode of ReImagined at Home, OHNO performs the song in an indoor setting, sitting on a black couch decorated with gold striped pillows. Wearing shades and a ball cap, he sings into a microphone, with a sparse background track that keeps the focus on his smooth, buttery vocals.
Visuals are important to this performance: The living space surrounding OHNO conjures up loosely tropical, laid-back vibes, complete with lush houseplants, an ornate, art deco-style piece of gold wall decor and a matching figurine of what appears to be a leopard on the prowl. The lights are off, but daylight streams through the window, creating the impression of a lazy weekend alone in an apartment.
It's a fitting video to go along with a performance of "Location," an angsty song about the feverish early stages of falling in love, and the urgency — and insecurity — that goes along with it.
Khalid first recorded the song for his 2017 American Teen album, and it helped him snag one of his five GRAMMY nominations during the following ceremony: "Location" earned a GRAMMY nomination for Best R&B Song at the 2018 GRAMMYs.
At the same show, Khalid was nominated for Best New Artist, and American Teen was in the running for a GRAMMY for Best Urban Contemporary Album. He was also nominated for GRAMMYs for Best Music Video and Song Of The Year — both for his feature on Logic and Juanes' "1-800-273-8255."
Press play on the video above to watch OHNO's version of "Location," and keep checking back to GRAMMY.com for more new episodes of ReImagined At Home.
ReImagined At Home: Mark Caplice Flips Fleetwood Mac's GRAMMY-Nominated "The Chain" Into A Haunting Piano Ballad