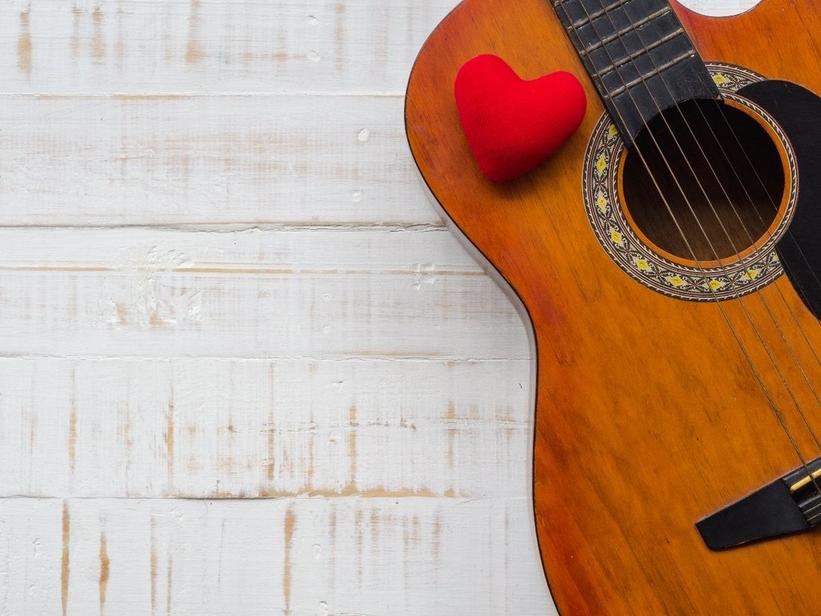 Photo: Suriyawut Suriya / EyeEm via Getty Images
list
9 Organizations Helping Music Makers In Need: MusiCares, The GRAMMY Museum & Others
Are you in a position to donate to musicians in a state of financial or personal crisis on this GivingTuesday? Check out these nine charitable organizations — beneath the Recording Academy umbrella and otherwise.
GRAMMYs
/
Nov 29, 2022 - 03:17 pm
Imagine a world where care and concern is distributed in a holistic circuit, rather than being hoarded away or never employed at all. That's the paradigm that GivingTuesday is reaching toward.
Created in 2012 under the simple precept of being generous and celebrating generosity, GivingTuesday is a practical hub for getting involved in one's community and giving as freely to benefit and nourish others.
Since GivingTuesday has swelled not just from a single day in the calendar year, but a lens through which to view the other 364 days. You can find your local GivingTuesday network here, find ways to participate here, and find ways to join  GivingTuesday events here.
Where does the Recording Academy come in? Helping musicians in need isn't something they do on the side, an afterthought while they hand out awards.
No, aiding music people is at the core of the Academy's mission. MusiCares, the Academy's philanthropic arm, has changed innumerable lives for the better.
And through this society of music professionals and its other major components — including  Advocacy, the GRAMMY Museum and GRAMMY U — the Academy continues its fight in legislative and educational forms.
If you're willing and able to help musicians in need this GivingTuesday, here's a helpful hub of nine charitable organizations with whom you can do so.
Any list of orgs that aid musicians would be remiss to not include MusiCares.
Through the generosity of donors and volunteer professionals, this organization of committed service members has been able to aid struggling music people in three key areas: mental health and addiction recovery services, health services, and human services.
For more information on each of those, visit here. To apply for assistance, click here. And to donate to MusiCares, head here.
"Museum" might be right there in the name, but there's a lot more to this precious sector of the Recording Academy.
The GRAMMY Museum in Los Angeles doesn't just put on immersive exhibits that honor the legacies of musical giants; it's a hub for music education.
At press time, more than 20,000 students have visited the Museum, more than 10,000 students have participated in the Museum's Clive Davis theater, and 20,000 students have participated in their GRAMMY Camp weekends.
To donate to the GRAMMY Museum, click here. To become a member, visit here.
By now, the evidence is ironclad: Giving incarcerated people access to music and art dramatically increases morale and decreases recidivism.
Give a Beat is keenly aware of this, both on direct-impact and mentorship levels.
The org hosts classes for incarcerated people, in order for them to "find healing, transformation, and empowerment" through its Prison Electronic Music Program, which helps incarcerated folks wade deep into the fields of music production and DJing.
Its On a New Track Reentry Mentoring Program initiative connects music industry professionals with formerly incarcerated individuals in order to transfer their skills into a professional setting.
To become a member of Give a Beat, click here. To donate, visit here.
Despite being at the heart of American musical expression, jazz, blues and roots can sometimes feel roped off on the sidelines of the music industry — and its practitioners can slip between society's cracks.
That's where the Jazz Foundation of America comes in. They aid musicians struggling to hang onto their homes, connect physicians and specialists with uninsured artists and help musicians get back on their feet after life-upending natural disasters.
To donate to the Jazz Foundation, click here; for all other info, visit their website.
Headquartered in Memphis, the Blues Foundation aims to preserve the history and heritage of the blues — which lies at the heart of all American forms. This goes not only for irreplaceable sites and artifacts, but the living, breathing people who continue to make it.
The Blues Foundation offers educational outreach, providing scholarships to youth performers to attend summer blues camps and workshops.
On top of that, in the early 2000s, they created the HART Fund to offer financial support to musicians in need of medical, dental, and vision care.
And for blues artists who have passed on, the HART Fund diverts money to their families  to ensure their loved ones would be guaranteed dignified funerals.
For more information on the Blues Foundation, visit here. To donate, click here.
Founded all the way back when World War I broke out, the Musicians Foundation has spent more than a century cutting checks to musicians in times of need.
This includes financial grants to cover basic expenses, like medical and dental treatments, rents and mortgages and utilities. Submitted grant applications are reviewed by their staff and a screening committee. If approved, the money is dispatched rapidly and directly to the debtor to relieve financial pressure as soon as possible.
The Musicians Foundation's philanthropic legacy is enshrined in Century of Giving, a comprehensive analysis of financial aid granted to musicians and their families by the Foundation since 1914.
For more information, visit here; click here to donate.
Based in North Carolina, the Music Maker Foundation tends to the day-to-day needs of American roots artists — helping them negotiate crises so they can "keep roofs over their heads, food on their tables, [and] instruments in their hands."
This relief comes in the forms of basic sustenance, resources performance (like booking venues and providing CDs to sell) and spreading education about their contributions to the American roots canon.
Check out their website for more information; to donate, click here.
When music people are in danger, this charitable organization sees no barriers of genre, region or nature of crisis.
If you're a musician suffering from physical, mental or financial hardship — whether it be due to a disability, an affliction like cancer, or anything else — Sweet Relief has got your back.
There are numerous ways to support Sweet Relief; you can become a partner, intern or volunteer, or simply chip in a few bucks for one of their various funds to keep their selfless work moving.
For any and all further information, visit their website.
The Recording Academy's concern and consideration for music people hardly stops at musicians — they're here to support all music people.
They share this operating principle with Music Workers Alliance, which tirelessly labors to ensure music people are treated like they matter — and are fairly remunerated for their efforts.
This takes many forms, like fighting for music workers at the federal, state and city level for access to benefits and fair protections, and ensuring economic justice and fair working conditions.
Music Workers Alliance also fights for economic justice on the digital plane, and aims to provide equal access for people of color and other underrepresented groups in the industry.
For more info, visit their website; for ways to get involved, click here.
2023 GRAMMYs: How The New Best Song For Social Change Special Merit Award Inspires Positive Global Impact & Celebrates Message-Driven Music and How To Qualify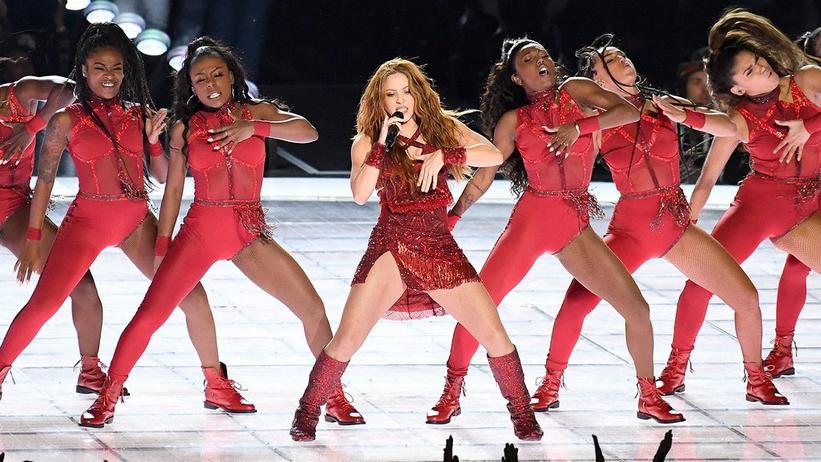 Shakira performs at Super Bowl LIV in 2020
Photo: Focus On Sport / Contributor / Getty Images
news
The GRAMMY Museum Announces 'Shakira, Shakira: The GRAMMY Museum Experience,' Honoring Her Creative Legacy; Opening March 2023
To showcase Shakira's enduring career, the GRAMMY Museum presents 'Shakira, Shakira: The GRAMMY Museum Experience,' opening on Saturday, March 4, as part of the Museum's permanent Latin Music Gallery
GRAMMYs
/
Jan 26, 2023 - 03:20 pm
On Saturday, March 4, The GRAMMY Museum will open Shakira, Shakira: The GRAMMY Museum Experience, showcasing Shakira's enduring creative legacy spanning more than three decades as a singer, songwriter, producer, dancer, visual artist, philanthropist, and global icon.
Visitors can see the exhibit on display in downtown Los Angeles at the Museum's permanent Latin Music Gallery.
A multi-GRAMMY-winning and Latin GRAMMY Award-winning artist, Shakira has sold more than 85 million records worldwide and has won numerous awards in addition to those from the Recording Academy. Her albums and releases consistently break records, and she is the most-viewed and -streamed Latin female artist of all time on YouTube and Spotify. She was also honored as the Latin Recording Academy's Person of the Year in 2011 for her artistic achievements in the Latin music industry as well as their humanitarian efforts.
"It's an honor to have the journey of my career displayed at the GRAMMY Museum," Shakira said in a statement. "These pieces are a testament to so many indelible moments that I cherish, and I'm so happy to be able to relive these memories with those who have and continue to support me as an artist."
Shakira, Shakira explores the artist's musical evolution, from her origins as a Latin rock-loving singer/songwriter in Barranquilla, Colombia, to a global superstar whose catalog spans multiple genres, from bhangra and bachata to rock and reggaetón.
Read More: 2023 GRAMMYs Performers Announced: Bad Bunny, Lizzo, Sam Smith, Steve Lacy, Mary J. Blige & More Confirmed
Early in her career, Shakira began fusing elements of her ethnicities and multicultural roots to construct a richly layered sonic universe that allowed her to grow as a creator while appealing to a worldwide audience. Partly by incorporating her Lebanese heritage on her father's side — along with Arabic dancing and the mainstream pop rock that she grew up with — she achieved international crossover success and broke boundaries for Latin artists.
To deepen visitors' appreciation and understanding of how these cultural elements have shaped every aspect of her songs, music videos, performances, and world tours, the first museum exhibit about Shakira features interactive features that provide fresh insights into her creative process.
It also includes a songwriting notebook with handwritten lyrics from her personal archive along with 40 other artifacts, acoustic and Swarovski-studded electric guitars, iconic outfits from her performances and album covers, three original films, and an immersive space that draws inspiration from her El Dorado tour.
Highlights from the Shakira, Shakira: The GRAMMY Museum Experience include:
Forty artifacts from Shakira's personal archive

Shakira's two 2020 Super Bowl LIV outfits (one red, one gold) and her Gibson Firebird electric guitar, covered with 70,000 black Swarovski crystals

Taylor acoustic guitar that Shakira uses for songwriting

Fender Stratocaster, covered with pink Swarovski crystals, that Shakira played on her Oral Fixation tour (2006-2007)

Gold Yamaha Revstar electric guitar Shakira played on her 2018 El Dorado tour

Iconic outfits from Shakira's 2018 El Dorado tour

Leaf-covered bikini Shakira wore on the cover of her 2005 album, Oral Fixation, Vol. 2

Songwriting notebook with handwritten lyrics

And more!
This announcement comes on the heels of Shakira's latest release with Argentinian producer and DJ Bizarrap, "SHAKIRA || BZRP Music Sessions #53," which has made history in its own way. With the most streams in a single day for a Spanish-language song, it raked in more than 14 million streams in the first 24 hours and became the fastest Latin song to reach 100 million streams. Another historic moment for Shakira, the song debuted at #9 on the Billboard Hot 100, making her the first solo woman to reach the Top 10 on the chart with a song recorded in Spanish. She has also broken the all-time record for most monthly listeners for a Latin artist in Spotify history. The video amassed 160 million views on YouTube in the first week. 
"Shakira is the rare superstar who has discovered a way to keep evolving as an artist while growing her expansive audience along with her," said Jasen Emmons, Chief Curator & Vice President of Curatorial Affairs at the GRAMMY Museum. "She's a serious student of music, and the GRAMMY Museum is excited to offer a dynamic exhibit that reflects her intelligence and artistry."
The GRAMMY Museum Announces Official GRAMMY Week 2023 Programming Schedule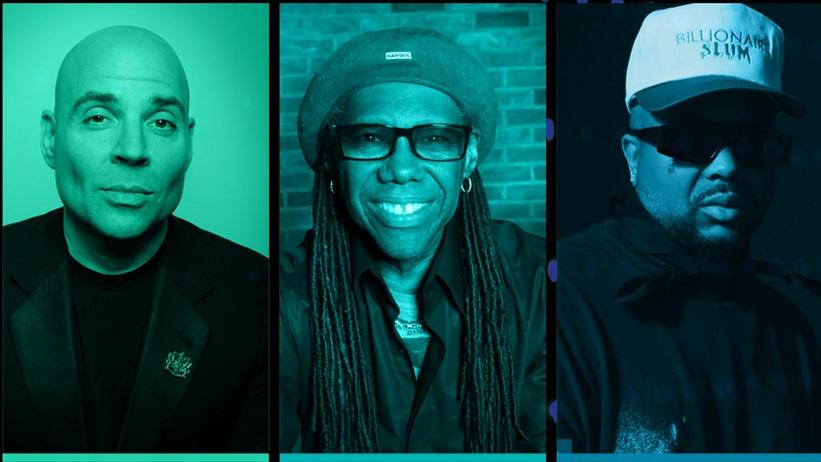 (L-R): Merck Mercuriadis, Nile Rodgers and THE-DREAM
Photo: Jill Furmonvsky; courtesy of THE-DREAM
news
The GRAMMY Museum Announces Official GRAMMY Week 2023 Programming Schedule
Join in on the GRAMMY Museum's GRAMMY Week 2023 education programs and panels ahead of Music's Biggest Night. Here's the lineup for the upcoming, can't-miss events from Jan. 30 - Feb. 3.
GRAMMYs
/
Jan 23, 2023 - 02:00 pm
With the 2023 GRAMMYs just around the corner, the GRAMMY Museum has announced its official GRAMMY Week 2023 programming schedule ahead of GRAMMY Sunday.
Flush with unique education and community engagement programs, the events offer conversations, live performances and exclusive content from GRAMMY Award-winning and -nominated musicians and industry professionals. From panels discussing what it takes to have a career in the music industry to a celebration of GRAMMY nominee Muni Long, you won't want to miss the GRAMMY Museum's GRAMMY Week programming.
Join in on these GRAMMY Week festivities from Monday, Jan. 30, to Friday, Feb. 3, with the full lineup as listed below.
Watch the 2023 GRAMMYs, officially known as the 65th GRAMMY Awards, on Sunday, Feb. 5, live on the CBS Television Network and live and on-demand on Paramount+ at 8-11:30 p.m. ET/5-8:30 p.m. PT.
Mon, Jan. 30:
EVENT: Careers in Music: Music Producers Panel with Isla Management
WHAT: A conversation with GRAMMY® Award-winning and -nominated producers Boi-1da, Jahaan Sweet, Sevn Thomas, Leon Thomas, and Isla Management Founder and Manager Simon Gebrelul on the creative process, working with artists, and what it takes to have a career in the music industry as a music producer.
WHEN: 11 a.m. – 12 p.m.
REGISTER: Click here.
EVENT: Careers in Music: Latin Music Panel
WHAT: A conversation celebrating the culture and impact of Latin Music with singer-songwriter, Gaby Moreno, Vice President of Latin Division at Peermusic, Yvonne Drazan, and Founder and President of Cosmica Records, Gil Gastelum.
WHEN: 1 p.m. – 2 p.m.
REGISTER: Click here.
Tues, Jan. 31:
EVENT: Backstage Pass: Global Music Panel
WHAT: A conversation celebrating music from around the world with GRAMMY-nominated artist Zakes Bantwini, CEO of Creative Agency GridWorldwide Adam Byars, TV/Radio personality and entrepreneur Anele Mdoda, Talent Manager and Music/Entertainment Executive Sibo Mhlungu, and Entrepreneur CEO & Founder of Bathu Sneakers Theo Baloyi. This program will also include a live performance by Zakes Bantwini and Nomcebo Zikode.
WHEN: 11 a.m. – 12 p.m.
REGISTER: Click here.
EVENT: Backstage Pass: LGBTQ Panel & Performance presented by the Ally Coalition
WHAT: Backstage Pass is a career exploration program that gives students a first-hand look at what it takes to get a job in the music industry. This Backstage Pass program will consist of a question-and-answer session with music industry professionals from the LGBTQ community.
WHEN: 1 p.m. – 2 p.m.
REGISTER: Click here.
EVENT: Celebrating GRAMMY® Nominee: Muni Long
WHAT: Join us for this exclusive GRAMMY Week event to celebrate this year's three-time GRAMMY nominee, Muni Long, just ahead of GRAMMY Sunday. Nominated for Best New Artist, Best R&B Song and Best R&B Performance, Long was an in-demand songwriter for Rihanna, Mariah Carey, Madonna, Ariana Grande, and more before breaking through as a solo artist.
WHEN: 7:30 p.m.
TICKETS: Click here.
Wed, Feb. 1:
EVENT: Careers in Music: 1500 Sound Academy
WHAT: 1500 Sound Academy is a trailblazing music education institution that strives to produce passionate sound creators through mentorship, positive mindset and professional development. Join us for a moderated Q&A with founders of the 1500 Sound Academy and of the legendary musical ensemble, 1500 or Nothin', GRAMMY Award winners James Fauntleroy and Larrance "Rance" Dopson.
WHEN: 11 a.m. – 12 p.m.
REGISTER: Click here.
EVENT: Live Out L!ve Presents: Beyond the Mainstage – Black Professionals in Live Music
WHAT: Join us as we go beyond the mainstage and explore the success, challenges and reality of being a Black professional in the live entertainment industry. In this conversation, we will hear from professionals of color who are leading innovation and change in their respective roles. Our panelists will share their journey of becoming a live industry leader and resources for breaking into the industry, and answer questions from the next generation of music industry leaders.
WHEN: 1 p.m. – 2 p.m.
REGISTER: Click here.
Thurs, Feb. 2:
EVENT: Backstage Pass: Hawaii Day w/ Bobby Moderow, Jr. & Kawika Kahiapo
WHAT: A celebration of the music and culture of Hawaii, this Backstage Pass program will consist of a question-and-answer session as well as a live performance of two to three songs.
WHEN: 11 a.m. – 12 p.m.
REGISTER: Click here.
Fri, Feb. 3:
EVENT: Careers In Music: Merck Mercuriadis, Nile Rodgers and 2023 Six-Time GRAMMY
®
-nominated Singer/Songwriter/Producer THE-DREAM
WHAT: A conversation with Merck Mercuriadis, Nile Rodgers and The-Dream discussing their background in the music industry, the importance and power of the songwriter, sustaining a career, and celebrating the songs past and present that have led to The-Dream having more than 20 GRAMMY nominations and five wins throughout his career. The-Dream is one of the first nominees for the inaugural Songwriter Of The Year, Non-Classical Award and we are here to celebrate his achievements and those of the other great songwriters being honored including his collaboration with Nile Rodgers, Beyoncé and others on "CUFF IT."
WHEN: 1 p.m. – 2 p.m.
REGISTER: Click here.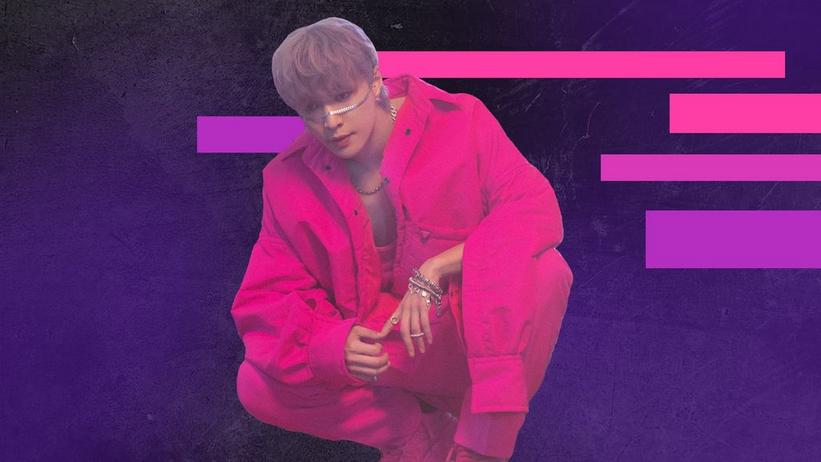 LAY
Photo: Zhang Yixing Studio
video
Global Spin Live: LAY Combines East And West With A Magnetic Performance Of "Veil" At The GRAMMY Museum
Chinese rapper LAY combines traditional Chinese instruments with contemporary Western choreography in this live performance of "Veil."
GRAMMYs
/
Jan 17, 2023 - 06:00 pm
With every release, singer/songwriter LAY has paid homage to his Chinese heritage. His latest EP, West, is no different, as he croons over the sounds of traditional instruments.
Released as a sequel to his 2021 EP, East, West continues LAY's global exploration and comprehension of western culture through the lens of his upbringing in China. "I'm a proud Chinese person first before an artist," LAY detailed in a media conference. "I just want to share the good things about my culture. I hope it inspires others to do the same."
In this episode of Global Spin Live, LAY offers a highly energetic performance of West's lead single, "Veil," at the GRAMMY Museum. He smoothly transitions between English and his native language, Mandarin.
It's a metaphor for LAY's multicultural mindset that's not only manifested in his lyricism, but additionally in the song's choreography and production; he balances contemporary hip-hop moves with the soft tapping of the Chinese erhu.
Though West presents two versions of "Veil" — one in Mandarin and one predominantly in English — LAY performs the latter on the GRAMMY Museum stage. "'Veil' is [asking listeners to] be more real. Take off your mask and show me the real you," he shares, further emphasizing the message of "Veil" that encourages listeners to share our most authentic selves.
Global Spin Live is held in conjunction with GRAMMY Museum and GRAMMY.com as a live event extension of the popular online series, Global Spin, showcasing Global Music artists. Press play on the video above to watch LAY's suave performance of "Veil," and check back to GRAMMY.com for more episodes of Global Spin.
It Goes To 11: The Rose Introduces The Acoustic Guitar That's Been Part Of Their Career Since The Beginning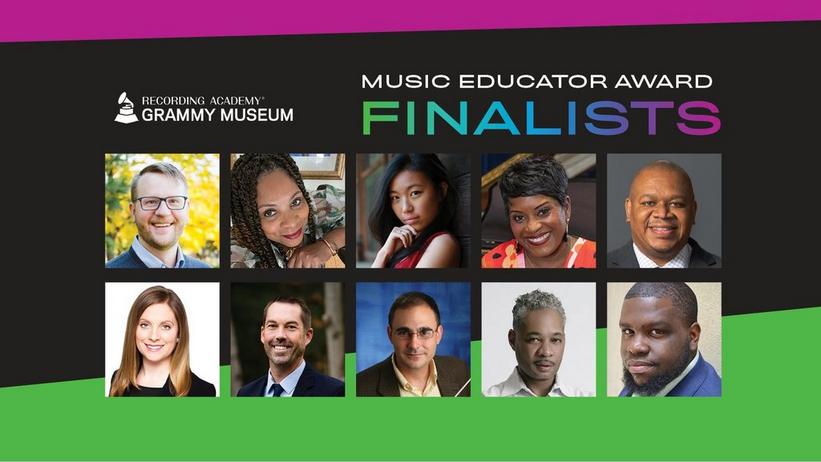 2023 Music Educator Award Finalists
Graphic by the GRAMMY Museum
news
10 Finalists Announced For The 2023 Music Educator Award
A total of 10 music teachers have been selected as finalists for the the 2023 Music Educator Award, presented by the Recording Academy and GRAMMY Museum, which recognizes educators who have made a significant contribution to the music education field.
GRAMMYs
/
Dec 19, 2022 - 02:00 pm
A total of 10 music teachers have been announced as finalists for the 2023 Music Educator Award, presented by the Recording Academy and GRAMMY Museum. The finalists, who come from 10 cities across eight states, were selected from more than 1,205 initial nominations, which were submitted from 47 states. Semifinalists were announced in October and quarterfinalists were announced in June.
The annual Music Educator Award recognizes current educators who have made a significant and lasting contribution to the music education field and demonstrate a commitment to the broader cause of maintaining music education in the schools. The recipient will be recognized during GRAMMY Week 2023, which takes place ahead of the 2023 GRAMMYs, officially known as the 65th GRAMMY Awards.
Read More: Meet The 2022 Music Educator Award Recipient: Stephen Cox On His Philosophies & Strategies For Teaching
Each year, one recipient is selected from 10 finalists and recognized for their remarkable impact on students' lives. The final honoree will receive a $10,000 honorarium and matching grant for their school's music program. The nine additional finalists will receive a $1,000 honorarium and matching grants. The remaining 15 semifinalists will receive a $500 honorarium with matching school grants.
The Music Educator Award is open to current U.S. music teachers, and anyone can nominate a teacher — students, parents, friends, colleagues, community members, school deans, and administrators; teachers are also able to nominate themselves. Nominated teachers are notified and invited to fill out an application.
The matching grants provided to the schools are made possible by the generosity and support of the GRAMMY Museum's Education Champion Ford Motor Company Fund. In addition, the American Choral Directors Association, National Association for Music Education, NAMM Foundation, and National Education Association support this program through outreach to their constituencies.
Nominations for the 2024 Music Educator Award are now open.
Learn more about the Music Educator Award. 
See the full list of the 2023 Music Educator Award finalists below:
Name
School Name
City
State

Phil Aguglia

Kenmore East High School
Tonawanda
New York

Ernesta Chicklowski

Roosevelt Elementary
Tampa
Florida

Pamela Dawson

DeSoto High School
DeSoto
Texas

Antoine Dolberry

P.S. 103 Hector Fontanez School
Bronx
New York

Jack A. Eaddy, Jr.

Western Carolina University
Cullowhee
North Carolina

Marisa Frank

Explore! Community School
Nashville
Tennessee

Trevor Nicholas

Senn Arts at Nicholas Senn High School
Chicago
Illinois

Matthew Shephard

Meridian Early College High School
Sanford
Michigan

Tony Small

Pallotti Arts Academy
Laurel

 

Maryland

Alice Tsui

New Bridges Elementary
Brooklyn
New York
5 Music Teachers Share The Transformative Power Of Music Education