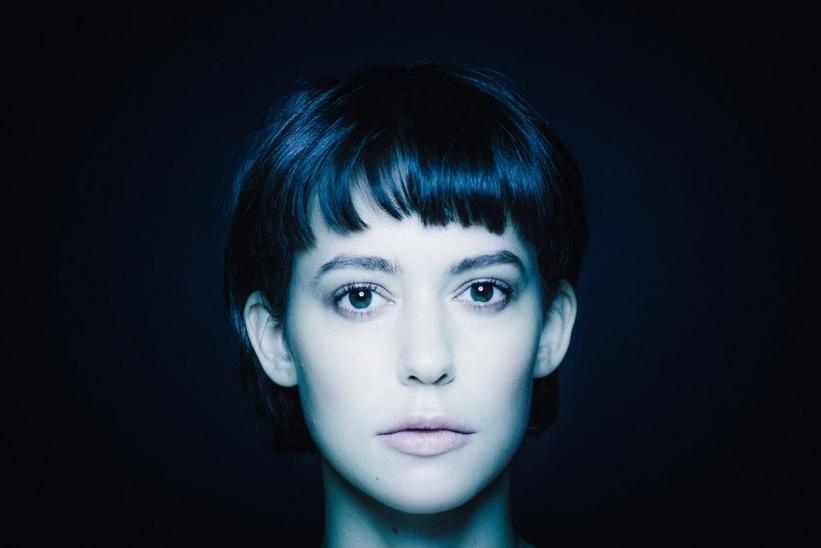 Photo: Brantley Gutierrez
news
Meg Myers On 'Take Me To The Disco,' "Numb," Relating To Fans & More
The indie-rocker gives us an inside look at her latest album and video, and how her deeply personal music helps her connect with fans
GRAMMYs
/
Aug 25, 2018 - 05:42 am
Singer/songwriter Meg Myers released her sophomore album, Take Me To The Disco, on July 23. The album provides a deeply personal account of her life experiences, including as a woman in the music industry on "Numb."
The indie-rocker has really come into her own on the new album, which was put out by independent record label 300 Entertainment. It is raw and dark, her voice haunting on each track, leaving you feeling that this sound is authentically her.
We caught up with Myers to learn more about the new album, the stunning video for "Numb," how her music helps her relate to her fans, and more.
Take Me To The Disco seems to represent a lot of growth and change for you. Now that the album is finally out, I'm wondering how you feel about it? Is there any track in particular that you're gravitating toward at the moment?
I feel really relieved that it's out, and I think that I gravitate mostly to "Jealous Sea." That's a really hard question. It's a good question, but it's hard, because I feel like they're all my babies. But I'm really connected to that song personally. It was one of the first songs written for the album, and started off with me writing it alone, so I think that's a part of my connection to that one. "Tourniquet" is also a really special one for me.
I read that the album took you to a much deeper place. Music can be its own kind of form of therapy, but then there's another side of that – once the music is out there in the world, it's like you have to keep coming back to those deeper, sometimes darker, places. I'm wondering how you manage that feeling
I don't. [laughs] I haven't figured that out quite yet [more laughs].
I think I can do it if I've slept, I've eaten right, everything. I can do it – you go out there, and you just connect to this energy, and not necessarily to the pain of when you wrote the song. I think when you start getting a little run down, that's when you start connecting to your pain of when you wrote the song, and I think that's when it feels like a little bit of a downward spiral.
So I think it's just really about balance. Those are good shows, too, though – the ones where you're just in total agony, because it's good for other people, but I think I'm still working on that.
You've said in the past that you really want your music to make people unafraid to feel, which comes through in your work. What kind of feedback have you gotten from fans or listeners?
Mainly that it's relatable, and that it feels like I'm a voice for people who have felt depressed, or all of these feelings and felt like they couldn't express themselves. That feels really good. It's heavy. I have a lot of heavy fans, but I'm also a heavy person, so to be able to be that voice is a really great feeling for me.
Earlier you mention balance and getting rest. What are some of your go-to activities to stay grounded and also to have fun?
My go-to activity is running. I like running outside, as well as hiking. Nature is huge for me, anything in nature really helps me. Exercise, anything physical, helps me get out of my head. I wish that I meditated more, because I have in the past, and it really helped me. It helped me majorly on a couple tours. I need to get back into it; I have a tour coming up.
I like running, hiking, and just chilling [laughs]. Games are fun, too. I love board games. Chess is a good one. Anything to get out of my head.
Let's talk a little bit about "Numb," particularly the music video. It's incredibly striking. What was the thought process behind the visuals?
Originally, I wrote it about my label at the time. I was on Atlantic, and I was feeling quite a bit of pressure from them to write a single, which is not unusual. It's a thing, you know, you need to write a radio single, so that was what I was going for, but it just got to be too much, and I ended up writing that about them and the pressures that I was feeling at that time.
When I turned it into a music video – Clara Aranovich is the director for that, and she came up with that concept, and it really resonated for me, because it took on a broader meaning, which I think is relatable for everyone. Just the pressures of life, and feeling like you kind of have to just suck things up and just get through it. Just kind of how f*ed up that is, you know?
In the music video it was also expressed from being a woman, and I've been through a lot, you know, being in the industry, but just being on planet Earth, too. It was nice to do that in a way that everyone can understand, men and women, instead of being like, "You men!" You know we're all going through stuff, and we all have our own personal story, so just kind of expressing that. She helped me really dig in to that whole area of my life.
I know that the album hasn't been out terribly long, but what's next for you musically?
Let's see. I don't know, I never know. I didn't know when I did this, and I don't know now. I just kind of go with it, and see who I come across, and see what works, and how I'm feeling in the moment. But I still feel like I have a lot that I want to do.
Somebody asked me recently, "How does it feel?" I feel like I have more that I want to do now. I think that's kind of always how it is. That being said, I'm really proud of everything that I've done. Maybe I'll start doing world music or something soon. We'll see.
Catching Up On Music News Powered By The Recording Academy Just Got Easier. Have A Google Home Device? "Talk To GRAMMYs"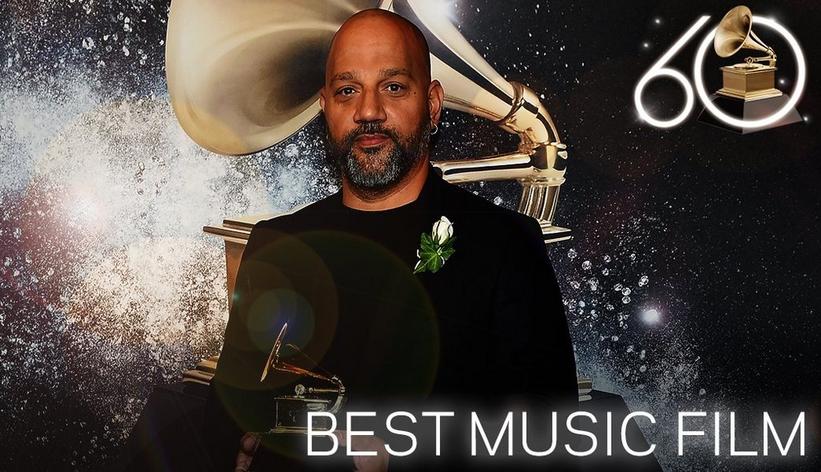 news
Allen Hughes' "The Defiant Ones" Wins Best Music Film | 2018 GRAMMY
Director Allen Hughes' four-part documentary takes home Best Music Film honors for its portrayal of the unlikely partnership that changed the music business
GRAMMYs
/
Jan 29, 2018 - 02:09 am
The team behind The Defiant Ones celebrated a big win for Best Music Film at the 60th GRAMMY Awards. The crew awarded include director Allen Hughes and producers Sarah Anthony, Fritzi Horstman, Broderick Johnson, Gene Kirkwood, Andrew Kosove, Laura Lancaster, Michael Lombardo, Jerry Longarzo, Doug Pray & Steven Williams.
In a year rife with quality music documentaries and series, the bar has been set high for this dynamic category. The Defiant Ones is a four-part HBO documentary telling the story of an unlikely duo taking the music business by storm seems better suited for fantastical pages of a comic book, but for engineer-turned-mogul Jimmy Iovine and super-producer Dr. Dre, it's all truth.The Defiant Ones recounts their histories, their tribulations and their wild success. These include first-hand accounts from those who were there in Iovine's early days, such as Bruce Springsteen and U2's Bono, as well as those on board when Dre and Iovine joined forces, such as Snoop Dogg and Eminem.
The competition was stiff as the category was filled with compelling films such as One More Time With Feeling, Two Trains Runnin', Soundbreaking, and Long Strange Trip.
Attention Music Fans: Take The GRAMMY Challenge NOW On KIK And Facebook Messenger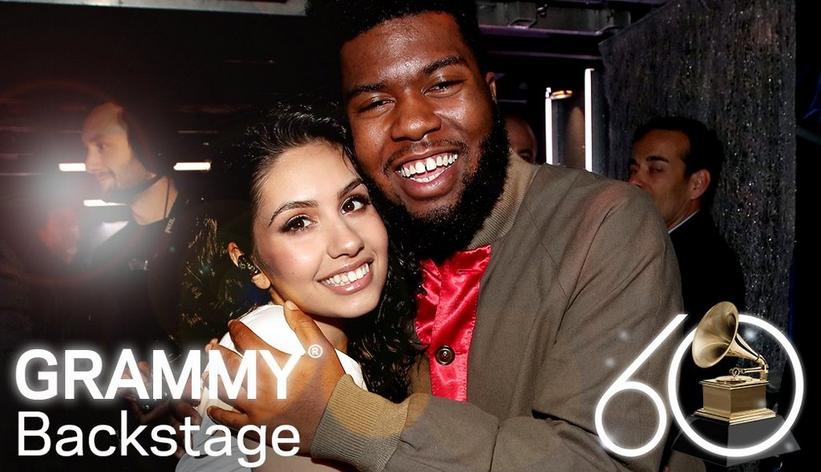 photo_gallery
Portugal. The Man To Aida Cuevas: Backstage At The 2018 GRAMMYs
Also see James Fauntleroy, Reba McIntire, Latroit, and more after they stepped off the GRAMMY stage
GRAMMYs
/
Jan 29, 2018 - 05:39 am
What do artists do the moment they walk off the GRAMMY stage from presenting, accepting an award or performing? Now, you can find out.
Take a peak at Album Of The Year GRAMMY winner Bruno Mars, 60th GRAMMY Awards Host James Cordon, Cardi B minutes before her electrifying performance of "Finesse," and more!
Also see Best Pop Duo/Group Performance GRAMMY winners Portugal. The Man posing with their first career GRAMMY Award, Best Roots Gospel Album GRAMMY winner Reba McIntire right after she walked offstage, Best R&B Song GRAMMY winner James Fauntleroy, Best Remixed Recording GRAMMY winner Latroit, and many more, with these photos from backstage during the 60th GRAMMY Awards.
Getting The Latest Music News Just Got Easier. Introducing: GRAMMY Bot. Find it On KIK and Facebook Messenger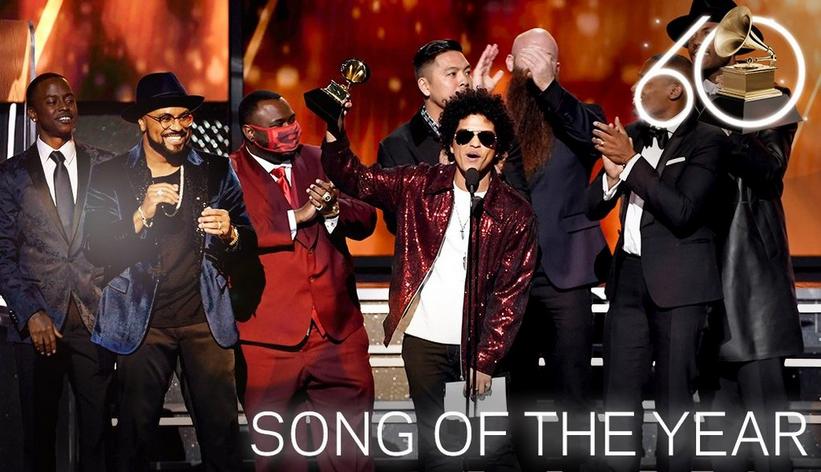 news
Bruno Mars Wins Song Of The Year | 2018 GRAMMYs
The Hawaiian native takes home Song Of The Year for "That's What I Like" at the 60th GRAMMY Awards
GRAMMYs
/
Jan 29, 2018 - 08:11 am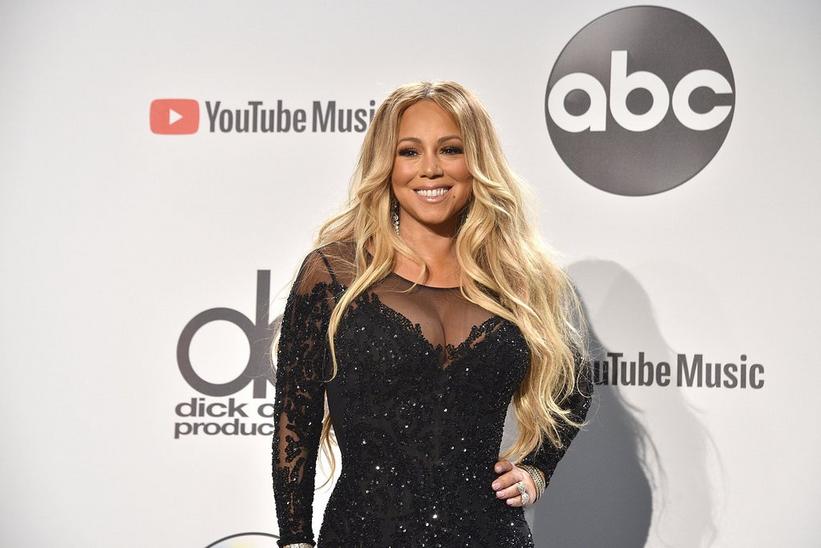 Photo: David Crotty/Getty Images
news
Mariah Carey Tells Fans Fire Music Is Coming With New Album 'Caution'
The sultry R&B/pop superstar has announced she will release her 15th studio album next month – what will she bring us this time around?
GRAMMYs
/
Oct 17, 2018 - 05:39 am
Never one to do things quietly, the GRAMMY-winning R&B/pop diva with the angelic voice Mariah Carey came boldly onto the scene in 1990 with her GRAMMY-nominated debut self-titled album. At the 33rd GRAMMY Awards she took home her first two wins: Best New Artist and for Best Pop Vocal Performance, Female for "Vision Of Love," which she performed on the GRAMMY stage. The song was the album's first single and Carey's first No. 1 song. Since taking center stage at the beginning of the '90s the star hasn't looked back, releasing 13 studio albums and plenty of hits over the years. Four years after the release of her last album, she has announced that her next one is a month away. What will she serve up on her 15th LP?
The star recently shared on Twitter that her latest album is called Caution and will be released on Nov. 16, 2018. We first got a hint of a new album on Sept. 13 when she announced an album was in the works and released the lead single, "GTFO." The album's second single, "With You," followed on Oct. 4.
On "GTFO" she confidently asks a soon-to-be-ex lover "How 'bout you get the f* out?" in breathy vocals over a slow, melodic beat by GRAMMY-winning producer Nineteen85. "With You" feels like a classic Carey R&B love song with her angelic vocals backed by snapping and a melodic slow jam groove produced by hip-hop beat maker DJ Mustard, who lets her voice shine on an uncharacteristically mellow track for him. These songs hint that her latest release will give us songs that not only showcase her incredible vocal range and versatility, but also give us both nostalgia-inducing tracks as well as radio-ready hits.
"GTFO" gives us a taste of some of the new flavor that she is bringing to her new album, singing the song's coy lyrics completely in more-understated breathy vocals without belting any big high notes, not even during the chorus. It's a catchy, playful breakup song, as she confidently sings "get the f* out/how 'bout you take your tings and be on your merry way?/Fly off with the wind, bye bye baby/How 'bout you scusami, Mimi'll call you a valet."
The song was co-written and co-produced by Jeff Jefferies aka Nineteen85, who is half of OVO R&B duo dvsn and is responsible for producing some of Drake's biggest hits, including the GRAMMY-winning mega-hit "Hotline Bling." On the Drake's song "Emotionless" from his latest album, Scorpion, he samples Carey's lyrics from remixed classic hit "Emotions." Hopefully Jefferies has some catchy hits up his sleeve for Carey, and maybe even brings in some OVO artist surprises.
Carey has released some great collabs over the years, a majority with R&B and hip-hop artists, including Boyz II Men on heartfelt slow jam "One Sweet Day" from 1995's Daydream and Jay-Z on the upbeat classic belter "Heartbreaker" from 1999's Rainbow. We can only hope that the new album will offer some new, soon-to-be-classic hits with some of our other favorite artists.
Her most recent album, Me. I Am Mariah… The Elusive Chanteuse, released in 2014, had more collab tracks than usual for her, which could perhaps point towards some hot features on Caution. The deluxe edition of the 2014 album had six songs with other artists, including rappers Nas, Fabolous, Wale and R. Kelly as well as R&B singers Miguel and Mary J. Blige. The album's lead single, "Beautiful," has Miguel and Carey singing a soulful, feel-good duet, while "Dedicated" features a bounce-y, electronic-infused hip-hop beat with a verse from Nas. Seeing that she worked with big-time hip-hop producers on the new album's lead singles, we can only hope that they not only offered their production genus to more of the tracks, but perhaps brought some of their friends into the studio as well.
Fans only have to wait a month for the full dose of new music from Carey, but until then we will send our prayers to the music gods that the album will feature all of our dream collabs, perhaps some old and new friends, and offer up some new favorite songs, with some to slow dance to and others to belt out in the shower.