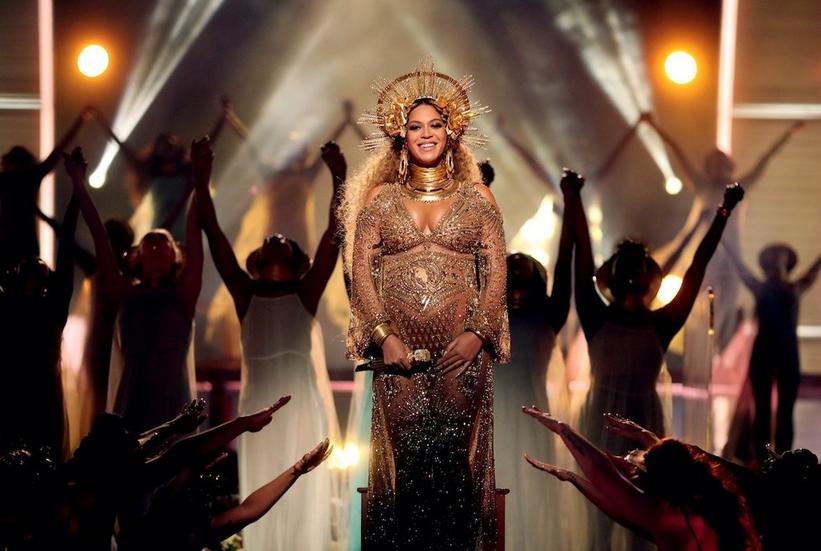 Beyoncé during the 59th GRAMMY Awards in 2017
Photo: Christopher Polk/Getty Images for NARAS
news
Listen: GRAMMY.com's Women's History Month Playlist Featuring The Nominees From The 2021 GRAMMY Awards Show
Beyoncé, Lido Pimienta, Doja Cat, Mickey Guyton, Grace Potter and many others come together to celebrate the musical richness and creativity women bring to music
GRAMMYs
/
Mar 2, 2021 - 06:59 am
It's Women's History Month, and to get hyped up this year, GRAMMY.com is celebrating with a massive playlist featuring female nominees from the 2021 GRAMMY Awards show.
Beyoncé, Lido Pimienta, Doja Cat, Mickey Guyton, Grace Potter and many others come together to celebrate the musical richness and creativity women bring to music—there is no music industry without women.
To add to the festivities, the playlist also includes women participating in 2021 GRAMMY Week events like the Inaugural Black Music Collective GRAMMY Week Celebration and the "Women In The Mix" virtual celebration.
Click below to listen on Spotify:
Click below to listen on Apple Music:
Click below to listen on Amazon Music:
The Recording Academy Announces "Women In The Mix" Virtual Celebration: Cyndi Lauper, Ingrid Andress, MC Lyte, Sheila E., Tina Tchen And More Confirmed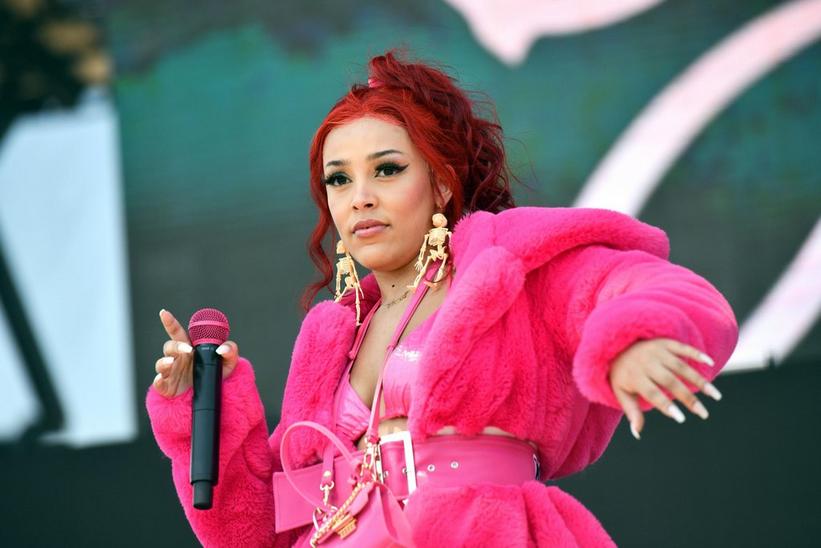 Photo: Scott Dudelson/Getty Images
news
Rolling Loud Festival Los Angeles Reveals 2019 Lineup
Find out who's bringing the heat to the hip-hop fest returning to L.A. this December
GRAMMYs
/
Oct 2, 2019 - 12:11 am
Today, Rolling Loud revealed the massive lineup for their final music festival of 2019, Rolling Loud Los Angeles, which is set to take over the Banc of California Stadium and adjacent Exposition Park on Dec. 14–15.
This iteration of "the Woodstock of Hip-Hop," as the all-knowing Diddy has called it, will feature Chance the Rapper, Lil Uzi Vert, Juice WRLD, Young Thug and Lil Baby as Saturday's heavy-hitting headliners. Sunday's headliners are none other than Future, A$AP Rocky, Meek Mill, YG and Playboi Carti.
L.A.'s own Blueface, Tyga and Doja Cat, are slated to perform, as well as representatives from the diverse rap scenes across the country, including Wale, Juicy J, Lil Yachty, Megan Thee Stallion, Gunna, Tyla Yaweh, Machine Gun Kelly and Yung Gravy.
The lineup announcement follows the successful wrap of Rolling Loud Bay Area in Oakland this past weekend. The event's flagship Miami event took place in May this year, and the New York and Hong Kong debut editions will both take place later this month.
Tickets for Rolling Loud L.A. go on sale this Friday, Oct. 4 at 11 a.m. PST. The complete lineup and more info on this event and their other fests can be found here.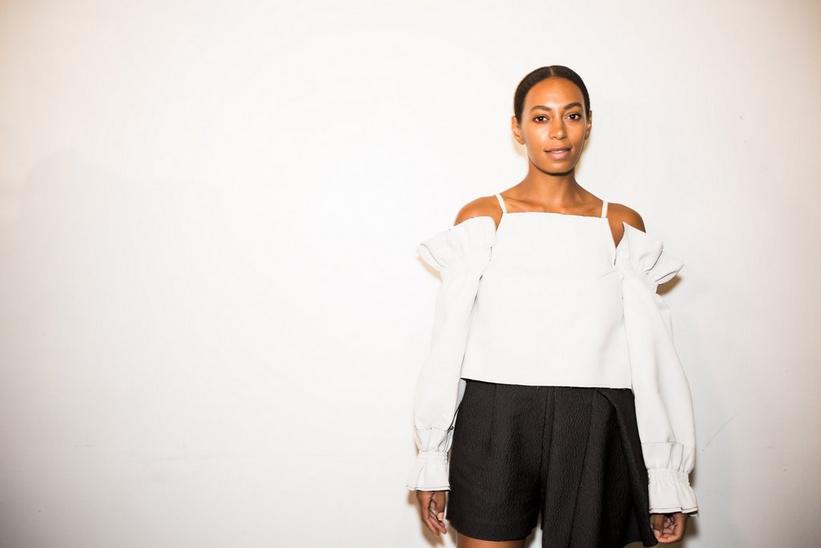 Photo: Daniel C. Sims/Getty Images
news
Solange To Play Benefit Show For Hurricane Harvey Relief
GRAMMY winner adds her name to the list of artists who are helping to raise millions in relief efforts for victims
GRAMMYs
/
Aug 31, 2017 - 04:37 am
GRAMMY winner Solange has announced she will be performing a benefit show to raise money for Hurricane Harvey relief efforts. The performance, called Orion's Rise, will be held at Boston's Orpheum Theatre on Sept. 8.
"I'm committed to partnering with organizations on the ground in Houston and making contributions to uplift the city that raised me with so much love," said Solange, a Houston native.
This announcement comes on the heels of other artists pledging their support, including Solange's sister, Beyoncé. But they are certainly not the only ones.
Beyoncé Vows "To Help As Many As We Can" In Wake Of Hurricane Harvey
Houston rapper Bun B and manager Scooter Braun (Justin Bieber, Ariana Grande) are organizing a televised benefit concert that will reportedly air on four national networks on Sept. 12.
Comedian Kevin Hart pledged $50,000 to relief efforts, and the fund he organized has earned nearly $2 million in additional financial support, with contributions from artists such as the Chainsmokers. All funds will go to the American Red Cross.
The Kardashians and Jenners, Nicki Minaj, and DJ Khaled have also announced they will make donations. Jennifer Lopez and her partner Alex Rodriguez joined in the fundraising efforts, pledging $25,000 each to the Red Cross.
In addition, GRAMMY winner Jack Antonoff is matching donations up to $10,000 for the Montrose Center in Houston, an LGBT community center. Chris Brown will donate $100,000 directly to "the people," and T.I. will donate $25,000 to relief efforts.
news
"GRAMMY Effect" Spikes Sales
GRAMMYs
/
Dec 3, 2014 - 04:22 am
"GRAMMY Effect" Spikes Sales
The 52nd Annual GRAMMY Awards drove a 3.3 percent increase in album sales compared to last week, according to a Billboard report. The 2010 GRAMMY Nominees album jumped to No. 5 with sales of 71,000 units, a 55 percent increase. Top GRAMMY winner Beyoncé's I Am…Sasha Fierce rose to No. 14 with sales of 32,000 copies, a 101 percent increase. Other GRAMMY performers experiencing sales increases include Pink (up 234 percent), Dave Matthews Band (up 114 percent), the Zac Brown Band (up 82 percent), the Black Eyed Peas (up 76 percent), Taylor Swift (up 58 percent), and Lady Gaga (up 17 percent). Lady Antebellum, who also performed on the telecast, remained at No. 1 for the second consecutive week. (2/10)
Grainge Promoted To UMG CEO
Universal Music Group International Chairman and CEO Lucian Grainge has been promoted to CEO of Universal Music Group, effective Jan. 1, 2011. He will succeed Doug Morris and report to Jean-Bernard Lévy, chairman of the management board of Vivendi. Grainge will relocate from London to New York to serve as co-CEO of UMG in tandem with Morris for six months starting July 1. Morris, who has served as UMG chairman and CEO since 1995, will remain as company chairman. (2/10)

news
Stars Align On Capitol Hill
Music at presidential inaugurations provides entertainment and unifying moments of patriotism
GRAMMYs
/
Dec 3, 2014 - 05:06 am
(On Jan. 21 President Barack Obama will be inaugurated into his second term as president of the United States with a celebration in Washington, D.C., featuring performances by GRAMMY winners Beyoncé, Alicia Keys, Kelly Clarkson, Brad Paisley, Usher, and Stevie Wonder, among others. This feature is taken from the fall 2012 issue of GRAMMY magazine and offers a brief history of notable musical performances at past presidential inaugurations.)
Being elected the leader of the free world is a pretty good reason to strike up the band. Ever since George Washington first danced a celebratory minuet after his inauguration in 1789, music has played an ever-increasing role in the gala events surrounding presidential inaugurations.

In 1801 Thomas Jefferson had the U.S. Marines band play him along as he made his way from the Capitol to the White House after taking the oath of office. James and Dolley Madison threw the first official inaugural ball in 1809. Jumping to the 20th century, in 1977 Jimmy Carter invited such music luminaries as John Lennon and Yoko Ono to his inaugural ball and allowed rock and roll — or at least the Southern rock variety — to become a part of his inauguration backdrop when he invited the Marshall Tucker Band and the Charlie Daniels Band to share a concert bill with Guy Lombardo And His Royal Canadians. (Lombardo's group was something of an inauguration ball house band, having played for seven presidents.)

Today, inaugurations are presented as both massive public live events and televised productions, complete with a concert featuring a roster of star talent. The musical performances at inaugurations not only provide entertainment, they also help set the tone for a new presidency and bring the country together in a unifying moment of patriotism over partisanship.

"It wasn't about one side or the other. We just had this overwhelming feeling of being proud to be American," recalls Ronnie Dunn, formerly of the GRAMMY-winning duo Brooks & Dunn. He and then-partner Kix Brooks performed their hit "Only In America" at a concert as part of George W. Bush's first inauguration in 2001.

"Right away you could feel it was an emotionally charged crowd, and when you're standing on the steps of the Lincoln Memorial looking across to the Washington Monument, you can't help but tear up a little," says Brooks. "I remember there was this chaos during the big encore when all the musicians and all the presidential VIPs were onstage together. I turned around and there's Colin Powell shaking my hand. It turned into one of the wildest photo ops ever because all the music people and all the political people were pulling their cameras out to take pictures of each other."

One of the most memorable unions of political and musical star power at an inaugural gala occurred in 1993, when a reunited Fleetwood Mac performed "Don't Stop," a hit from their GRAMMY-winning album Rumours, for President-elect Bill Clinton. Clinton had used "Don't Stop" as the theme song to his presidential campaign, but the payoff live performance almost didn't happen.

"At that point we were as broken up as we'd ever been," says Stevie Nicks. "When our management received the request for us to play, they said, 'No.' I heard about that and thought to myself, 'I don't want to be 90, looking back and trying to remember why my group couldn't play the president's favorite song for him.' I told management to let me handle it."

Nicks successfully coaxed her bandmates into a one-night, one-song reunion, a performance she remembers as truly exceptional.

"For one thing we'd never seen security like that," she says. "The Secret Service makes rock and roll security feel like a bunch of grade school hall monitors. But the performance felt really important. It felt like we were a part of history, and that the song itself was becoming a piece of American history. It was a fantastic night in all of our lives, and I'm really glad the band was able to come together for that one."

The Beach Boys played Ronald Reagan's second inauguration after a somewhat confused relationship with the White House. The band had headlined a series of Fourth of July concerts at the National Mall until 1983, when U.S. Secretary of the Interior James Watt accused the group of attracting "the wrong element" and booked Wayne Newton in their place. Watt later apologized, and the Beach Boys were reinstated and invited to play Reagan's inaugural gala in 1985.

"What I remember most about that night is that I got to meet Elizabeth Taylor," says Jerry Schilling, the band's then-manager. "But I also remember being extremely proud of the group. Things had been hard for Brian [Wilson], and the group wasn't always getting along. But they stood there together in front of the president and sang perfect five-part a capella harmony on 'Their Hearts Were Full Of Spring.' It was a big moment — we all felt that. It wasn't just another gig. The guys were truly honored to be there and they brought it when it mattered."

A new musical standard for inaugural events may have been established in 2009 when Barack Obama's presidency was kicked off with the "We Are One" concert. The patriotic spectacular featured a who's who of performers ranging from Pete Seeger, Bruce Springsteen and U2 to Usher, Sheryl Crow and will.i.am. An all-star lineup usually adds an all-star production element, but this particular concert was unique.

"Dealing with top artists, there's usually a lot of negotiating," says Don Mischer, one of the concert's producers, whose list of credits also includes Super Bowl halftime shows and Olympics ceremonies. "Who needs a private jet? How much does their 'glam squad' cost? What kind of security do they need? Putting together 'We Are One,' we said to every artist, 'This is a historical moment we'd love for you to be a part of, but you have to pay your own way and take care of your own security.' Right away, people like Beyoncé and Bono and Springsteen and Stevie Wonder all said, 'Yes.' They wanted to be there. There was a true camaraderie right from the start, and it turned out to be one of the greatest experiences any of us have ever had."

While Washington's minuet may have simply been a matter of dancing, Mischer says music has become as powerful a symbol of America as any other part of Inauguration Day.

"When you bring the music and the significance of an event like this together, it really reflects the strength of our cultural diversity and the strength of our country," he says. "In fact, at times when we seem to be going through confrontational political campaigns, I wish we would listen to the music a little more."

(Chuck Crisafulli is an L.A.-based journalist and author whose most recent works include Go To Hell: A Heated History Of The Underworld, Me And A Guy Named Elvis and Elvis: My Best Man.)