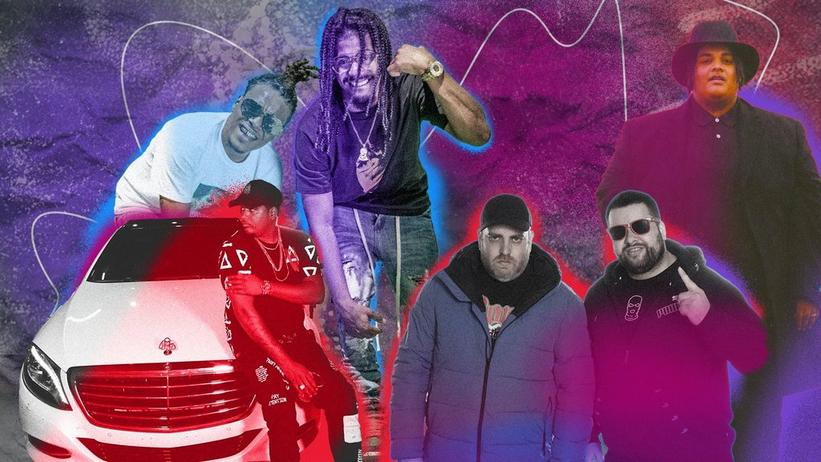 L-R: Nexiio, Davinci, Hotllywood, DJ Chirrix, Catore, Chucky73
Source Photos Courtesy of UFF Records, NarxFilms, and LatinDrill.com
feature
Drill Music Is On The Rise Around The World. Can Latin Drill Take Over Next?
Latin drill was recently one of the most overlooked movements in Latin music. Now, everyone from J Balvin to Rauw Alejandro are exploring and expanding the emerging sound, launching the nascent subgenre from underground circles to mainstream audiences.
GRAMMYs
/
Jul 13, 2022 - 04:31 pm
Earlier this year, Rauw Alejandro, one of Latin music's hottest new superstars to break onto the global Latin pop stratosphere, debuted Trap Cake, Vol. 2. Although the Puerto Rican artist regaled that the charting EP featured more of an underground vibe reminiscent of his earlier SoundCloud days, the release saw the singer/rapper return to harder sonic terrain, a notable difference from his 2021 pop-glimmering, breakthrough album, Vice Versa.
Among the nine-track EP stands the revved-up single "Gracias Por Nada," or "Thanks for Nothing," a snarling kiss-off that captures an equally brutal yet quickly emerging sound: Latin drill. Released in February, the power-chord-heavy track has since gone viral: The song's official music video counts more than 14 million YouTube views to date. Moreover, it reaffirmed the rising microgenre's entry into the mainstream arena.
Latin drill, the Latin trap counterpart bolstered by sinister verses stacked over ominous sliding basslines, was recently one of the most overlooked movements in Latin music. It is now permeating popular culture, with underground artists and superstars alike exploring and expanding the gritty art form.
Over the past year, a handful of international artists and producers have launched Latin drill from underground circles to mainstream audiences. Latin GRAMMY-nominated rapper Eladio Carrión delivered one of the most grueling Latin drill numbers to date last summer. Leading with dramatic, dissonant piano keys, "Tata (remix)" brings forth a coalition of drill, trap and reggaetón G.O.A.T.s working as one. Carrión, a Jester-turned-trap star, enlists two pioneers for the remix: reggaetón icon Daddy Yankee and Brooklyn drill pioneer Bobby Shmurda — his first major collaboration since his release from prison last February following a six-year sentence for conspiracy and weapons possession. The hard-hitting track also features Colombian reggaetón ambassador J Balvin, who raps on the original version.
In May, 2020 Latin GRAMMYs Best New Artist nominee Cazzu stepped into Latin drill territory with the premiere of her deep, booming track, "Jefa," the first single off her new album, Nena Trampa. The song comes equipped with gunshot sounds while the Ledesma native raps about reclaiming her status as the top Argentine trap villain.
The relentless rise of Latin drill comes as drill music, named one of the most important rap subgenres in the last decade, continues to dominate the rap scene and wider pop music landscape around the world. In April, GRAMMY-winning rapper Cardi B revisited her early drill sound on "Shake It," a "sample-driven drill posse cut," per Pitchfork, from Kay Flock and featuring Dougie B and Bory300. One month prior, in late March, Chicago rapper Lil Durk, who's associated with the rise of drill in the U.S. in the early 2010s, topped the Billboard 200 chart with his seventh album, 7220, which features the drill-powered "Ahhh Ha." That same week, rap superstar Nicki Minaj released "We Go Up," a collaboration with Fivio Foreign, the latter of whom, it is believed, is poised to take drill music mainstream.
Outside of American audiences, drill continues to expand around the world, with regional scenes cropping up in South Korea, Australia, Ghana, Kenya, and beyond.
Today, artists and industry leaders alike are taking notice of the Latin drill movement, which is staking a formidable presence stateside and across the world.
"[Latin drill] could be [the next big wave] if more artists keep making the drill sound,"' J Balvin told GRAMMY.com last October. "We are happy that we were one of the first ones that, let's say, elevated drill in Spanish," he said of the aforementioned "Tata (remix)." "Bobby [Shmurda] is one of the drill kings, and we did our homework of finding him. He was such a nice person. And also Daddy Yankee, he is the G.O.A.T. Eladio Carrión opened up the floor for us so it was really cool."
In 2021, rap newsletter Cabbages predicted the potential rise of the Latin drill wave in the U.S. charts, noting how English-language drill tracks like CJ's "Whoopty" had already broken through. "It stands to reason that Spanish-language drill will inevitably have its inaugural entry [on the Billboard Hot 100 chart] too this year," Gary Suarez wrote. "More and more Latin acts will continue to try their hand at it or otherwise make it their own."
With all this global momentum happening at once, can Latin drill become the next wave? The movement is already picking up speed worldwide.
Listen to GRAMMY.com's official An Introduction To Latin Drill playlist on Spotify, Apple Music, Amazon Music, and Pandora. Playlist powered by GRAMMY U.
From The Bronx To Bogotá: The Beginning Of A Global Movement
For decades, Spanish-language rap and reggaetón reigned over música urbana, streaming- and sales-wise, until Latin trap made its way in the mid-2010s. "There came a time when [reggaetón] started to decline, and artists picked up interest in the next thing. Latin trap became huge in the hands of Puerto Rican artists like Bad Bunny and Anuel AA," explains Catore, co-creator of the eponymous Latin Drill, a content-aggregating site à la WorldstarHipHop boasting a rapidly growing international social media fan base.
In 2016, Anuel AA's "Nunca Sapo," Bad Bunny's jaded opus "Soy Peor," and the raunchy "La Ocasión," the latter a star-studded track by De La Ghetto, Arcangel, Ozuna, Anuel AA, DJ Luian, and Mambo Kingz, solidified Latin trap as the top contender in the Latin pop canon. Yet just prior, N.Y. Dominican artists like Messiah and Lito Kirino were setting the framework for Latin trap, helping the genre launch to global acclaim.
That's where New York-dwelling Dominican trap and Latin drill come in, led by key players like Moreno ITF, Pachino Escobar, Kapuchino, and the rest of the rappers of Jalapeño Music Group; Chucky73 and his Sie7etr3 crew, including the likes of Fetti031 and Dglo73; and the UFF Records gang repping Nexiio, Davinci and Hotllywood — all laying the groundwork in neighborhoods like the Bronx and Harlem.
From Puerto Rico to Spanish Harlem and across the Atlantic, ascending Spanish-language rappers are now embodying the drill style, which originated in Chicago. "Aside from Chicago, when it comes to Latin music, I feel that the most authentic drill music is in New York City," Fabian Santos, founder of New York label UFF Records, or Until Forever Free, asserts.
"The movement is growing more and more," Catore says. "I believe that today we are in the era where reggaetón and Latin trap are in transition, and we are going to really start to see what real Latin drill is."
Read More: 5 Latinx Rappers To Know Now: Santa Fe Klan, Chucky73, J.I., Yoss Bones & BIA
More Than Just Spanish Rhymes
In the spirit of Latin culture, Latin drill's rising stars retain a tinge of revelry in some of their music and videos. Just take Chucky73 and Sie7etr3, a group that occasionally flaunts Nerf guns instead of calibers, acts jaunty while wearing ski masks, and features some jubilant perreo for good measure. Combine this with verses loaded with Dominican street slang referencing themes like hitmen culture, life in the streets, and their hood hustle, Chucky73's music testifies proudly that Latin drill has arrived, as evidenced in his hit song, "Mi Ciudad." (His new Reencarnación EP, which dropped last month, features the drill-heavy "4 por 4," featuring Skinny Flex.)
"I started to make rap music when I was 12, but then I moved on to Latin drill. My influence was Chief Keef," explains Chucky73, who moved to NYC from the Dominican Republic when he was 8. "I come from a small block in the Bronx, and that's where everything started."
Just a few blocks away, another troupe of drilleros is wreaking havoc. Charged with menacing basslines and maniacal organ riffs, "Demons" by Dominican upstarts Nexiio and Davinci, or "Brujería" by Hotllywood, are recent examples of the Latin drill style pervading New York City.
"The way [some of my artists] connected was through prison," says UFF Records founder Santos, who manages Nexiio, Davinci and Hotllywood. "I don't want to talk about their criminal history, but they've taken their music as an outlet to be able to elevate themselves into a better space. They pour their heart into all their songs, whether it's about betrayals or just being out in the Bronx communities where a lot of things happen. New York is where the melting pot is, and where artists get influenced and start off. That's why Anuel AA used to come to Uptown, and a lot of other major artists picked up on it. It's not like they mean to take over drill music — they were influenced here, and they have a bigger platform."
It's arguable who made the first Latin drill track, and whether New York Dominicans were the first to invent it. Often regarded as Latin trap pioneers, Anuel AA and Ozuna jumped on the Latin drill sound via the 2021 Spanish-language remix of CJ's viral hit "Whoopty," giving the genre significantly wider exposure throughout the Latin music circuit. Earlier Latin drill is also accredited to Puerto Rican trap stars Jon Z and El Dominio for their 808Melo collaboration, "Los Chavos Cayendo."
Some, however, speculate whether the essence is preserved. "Lots of [Spanish-speaking] rappers are doing drill today, whether they pertain to the scene or not," points out Catore, who has Venezuelan roots and was reared in London and is now based in A Coruña, Spain. "They don't go around shooting people, or selling drugs, like Natti Natasha, who sings drill on a Jon Z remix." 
Read More: 5 Women Essential To reggaetón: Ivy Queen, Natti Natasha, Karol G, Ms Nina & Mariah Angeliq
Still, even some of the most visible heads of the New York drill scene share Latin roots: CJ is Boricua and the late Pop Smoke, who took Brooklyn drill global, was half Panamanian. In fact, it's arguable that they helped catapult the genre fully toward Hispanophone territory.
"I dare to say that Pop Smoke helped create Latin drill," Catore claims. There is some truth to this statement, as Pop was the source of inspiration for many rising Latin acts today. All in all, it's clear New York artists are the first to solidify and mobilize the nascent genre.
Making Drill Their Own Latin Sound
The connective tissue bonding drill and Latin music may not be as culturally distant as one might think. Drill's origins and evolution — from the streets of Chicago to the U.K. to New York and beyond — reflect a shared lived experience between the subgenre's creators and the Latin artists adding their own spin to the sound today.
First coined by the late Chicago rapper Pacman, drill music emerged in the early 2010s in the South Side of Chi-Town and quickly propelled into the national mainstream in 2012 via genre pioneer Chief Keef's definitive debut single, "I Don't Like."
From the jump, the subgenre's bleak lyrics reflected the lives and experiences of those running the streets at their most dangerous hours, telling stories about retaliating against their enemies. In fact, the same year when drill music exploded, in 2012, Chicago became the murder capital of America, according to the FBI. "Everybody knows about the cases of people in Chicago dying from gunshots. It's usually people involved in that life, that culture, the culture of drill," Latin Drill site co-creator Catore says. "To drill someone is to take a knife and shank somebody, or take a gun and shoot somebody. It's slang for killing. It's drilling."
Along the lines of the original English-language version, Latin drill is steeped in nihilism, reflecting a grim outlook that mirrors the dark realities of those living them firsthand. "Latin drill is the shooter's version of their come-up — the hunger," Santos explains. "Historically, Latin trap has always been about hustling, making good money, and being the top dawg. A lot of people get that confused with Latin drill, [which] is talking about the violence around them — the mission."
New York Dominican rapper Davinci concurs. "Drill is about the person who does the dirty work; it's dirtier and more personal. We live by it," he says. "It's basically a warning, like, 'What would I do or be capable of?' That's why drill sounds darker."
"The drill is always gonna have a deeper sound. Trap is more hype," Chucky73 echoes. "Drill has a more thug vibe. It's more underground, and the lyrics are more violent."
While storytelling is essential to the genre, Catore says that it's not meant to glorify violence. "We want people to stop killing each other. We want to help save them," he asserts. "We also understand that music is art. And like a good Hollywood movie or a good action book, it might be about murder. So why can't we listen to someone sing or rap about murder? That's where we're open-minded."
Editor's Note: Following the killings of numerous drill rappers, police and government authorities in the U.S. and the U.K. have linked crime and gun violence to drill music in recent months. Artists leading Brooklyn's exploding drill scene are today fighting to show there's more to drill than violence and guns.
Read More: Rhyme & Punishment: How NPR's "Louder Than A Riot" Podcast Traces The Interconnected Rise Of Hip-Hop And Mass Incarceration
In the same vein, some U.S.-based Dominicans are chronicling a portion of their own brutal reality in rhymes: their struggle with their undocumented status. Some Latin drill artists rap about growing up Dominican, coming to New York, and battling with immigration, as heard on "Tírale" from Hotllywood, who's based in Corona, Queens.
"The way [my label] started was me wanting to help one artist who was incarcerated due to immigration laws. He was in the custody of ICE [U.S. Immigration and Customs Enforcement] during that time," Santos recalls. "When he was released, I helped him get in the studio, letting him know the potential and opportunities if he took this music career seriously because this kid has a lot of talent."
Sonically, Latin drill expands on the roots of its American counterpart, often branching out into new fusions. In fact, artists and producers shaping the New York Latin drill scene are looking toward their roots to infuse the sound with their native rhythms. Davinci has lately been concocting a new iteration of the style he's calling "drillbow," which, as the portmanteau implies, combines drill with Dominican dembow. "Hotllywood and Davinci thought of the concept as a way to connect to their island, sharing the stories of their battles living in the U.S.," Santos says of the rising fusion sound.
The Next Chapter In A Growing Global Movement
With artists keeping it real to their own experiences — recounting their crimes, doing time, or slanging through tracks — and telling their true-life stories via this new beat, Latin drill is fast becoming a global movement, further boosted by streaming services, including a rapidly growing scene on SoundCloud, and social media outlets. "To be honest, I was going crazy to see my first million [streams]. I celebrated 73 in the hood, we came out and threw a little block party," Chucky73 remembers. "I was hype because I was able to make music. It just happened out of nowhere, I wasn't expecting it. I'm not even going to lie to you, I cried."
Davinci, who's gaining momentum on YouTube, still can't believe the Latin drill movement has reached these heights. "I didn't trust it until I saw this is literally what my life is about," he says. "For now, I'll leave it with God."
Santos is thrilled by the response his UFF Records artists are receiving in their communities. "I see people taking pictures with them, showing them love within their area, and listening to their music," he says. "One of my artists said he felt great when he went to the store and his music was playing without the owner knowing he was going to come by. That motivates them so much to go harder."
Then there are channels like Catore's Latin Drill site, co-founded by DJ Chirrix. The online hub is helping to generate the next international breakthrough in the movement. It has already spotlighted Colombian drill with Drizie Drizie, and even New Zealand drill as evinced in "Vida Loca" by newcomers Tanboymiguel and Lord Seez. To further expand the movement, they're forming a collective of producers to build their own beats for upcoming artists via Latin Drill Beats.
"I see two differences in drill: one in the culture and essence, and the other in the music. What I am most interested in is the music, but let's never forget its essence," Catore asserts. "If the music sounds good, and it has a drill beat, then let's say it's drill. It doesn't matter where the artist is from, and if what he raps about is fiction or true. In the end, the music is what you'll hear." 
Santos sees a new direction for Latin drill in New York already forming. "It is being converted into more of a flow and the beat itself. People who listen closely will see what's going on, that it is a struggle," he says. "There's too much shit going on, too much violence. The New York Police Department hasn't been the friendliest, either. [Our artists] were living in chaos in New York. That's why we work together. We realize that this is bigger than just [the artists] and their platforms — we can take it to a whole 'nother level."
Latin Music's Next Era: How New Festivals & Big Billings Have Helped Bring reggaetón, New Corridos & More To The Masses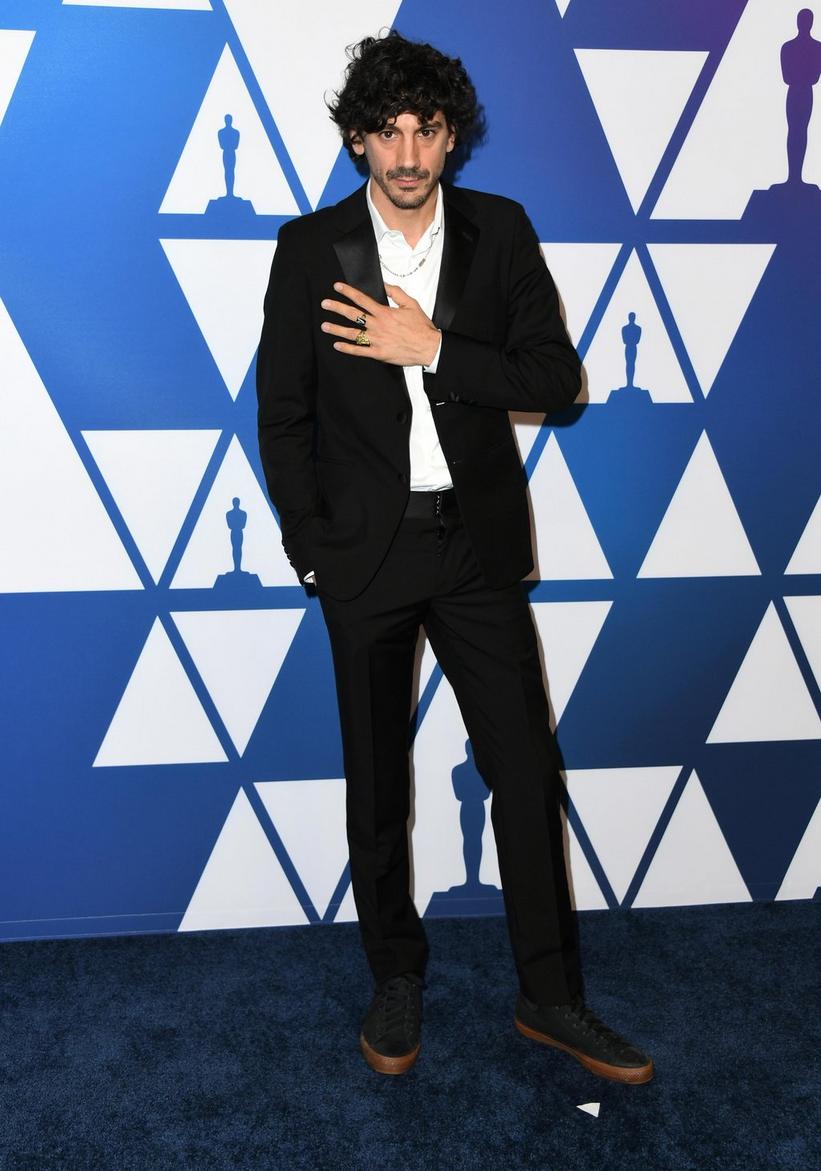 Photo: Jon Kopaloff/Getty Images
news
"Shallow" Songwriter Anthony Rossomando & Lee Ann Womack Added To ASCAP Expo Lineup
Rossomando is slated to talk co-writing A Star Is Born's "Shallow" with Lady Gaga, Mark Ronson and Andrew Wyatt
GRAMMYs
/
Mar 11, 2019 - 10:32 pm
GRAMMY winners Lee Ann Womack and "Shallow" songwriter Anthony Rossomando have been added to ASCAP's "I Create Music" EXPO lineup, where they will share insight on their music writing journeys and songs.
Rossomando will speak on the road to co-writing A Star Is Born's "Shallow" with Lady Gaga, Mark Ronson and Andrew Wyatt; the song has won several awards this year, including a GRAMMY for Best Song Written For Visual Media. Meanwhile, Womack will share her award-winning songs and picks from her latest album, The Lonely, The Lonesome & The Gone.
The 14th annual ASCAP "I Create Music" EXPO will happen in Los Angeles on May 2–4 at the Loews Hollywood Hotel. The event provides striving songwriters and composers the resources and opportunities to network as well as the chance to receive advice from successful songwriters. Activities include workshops, keynotes, one-on-one sessions and more.
The event will feature a panel on Latin Music's growing presence in the U.S. pop charts with 2019 Best Latin Pop Album GRAMMY winner Claudia Brant, bachata singer/songwriter Romeo Santos co-writer and musical director Joaquin Diaz as well as DJ Ali Stone, who opened Justin Bieber's Purpose tour.
As previously announced, Don Canon, who has worked with 2 Chainz, Lil Uzi Vert and Jeezy, 21 Savage manager Kei Henderson, Label LVRN's Tunde Balogun and Capitol Music Group Senior Vice President of Global Creative Amber Grimes will come together for a panel highlighting the Atlanta music scene.
Other events include a panel on music making for video games and a performance by singer/songwriter and producer Mathew Koma, who co-wrote Zedd and Foxes' "Clarity."
For more information on how to attend the expo, visit ASCAP's website.
Behind The Board: Producer/Songwriter Jennifer Decilveo On Making Records With Truth & Trust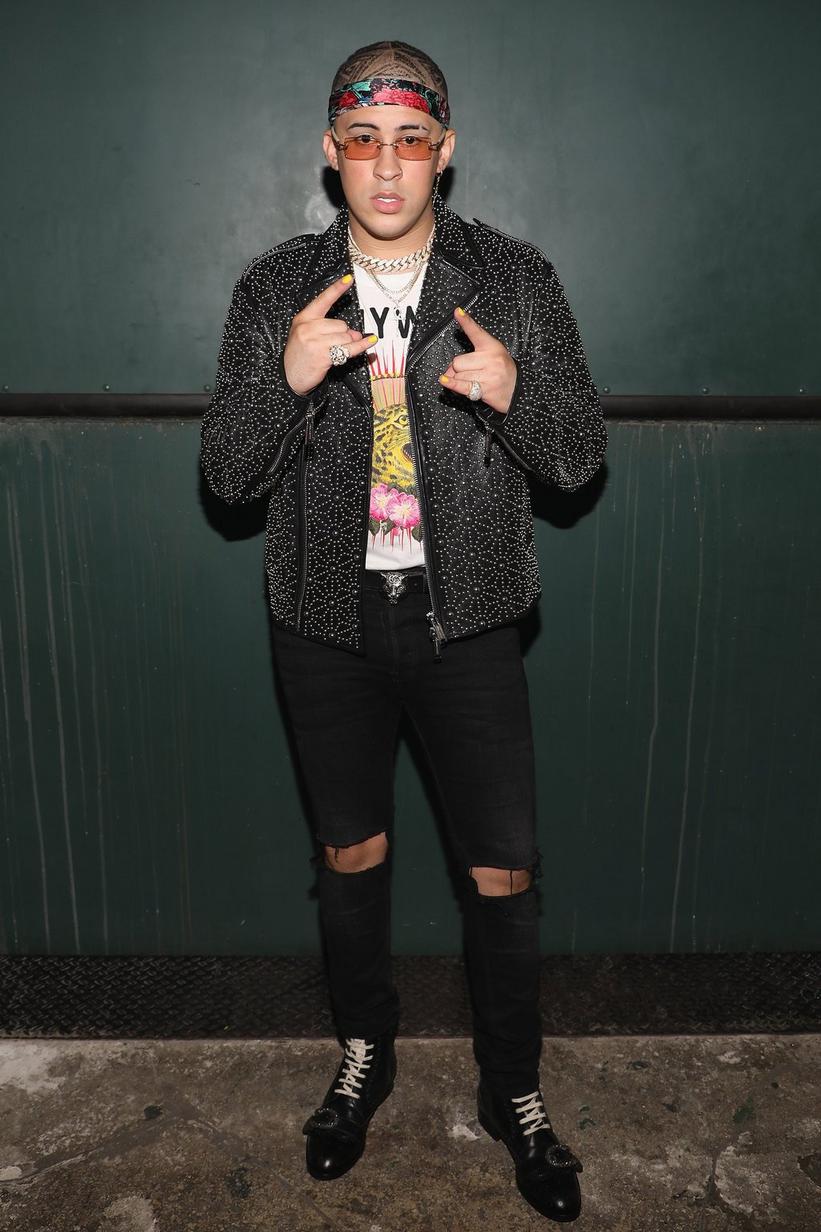 Photo: Alexander Tamargo/WireImage.com
news
18th Latin GRAMMY Performers: Bad Bunny, Alejandro Sanz & More
First performers announced for The Biggest Night in Latin Music; actors Jaime Camil and Roselyn Sánchez to host 18th Latin GRAMMY Awards live from Las Vegas on Nov. 16
GRAMMYs
/
Oct 30, 2017 - 05:30 pm
Current nominees J Balvin, Bad Bunny, Flor De Toloache, Luis Fonsi, Juanes, Mon Laferte, Natalia Lafourcade, Maluma, Residente, and Sofía Reyes are among the first artists announced to perform on the 18th Latin GRAMMY Awards.
Alejandro Sanz, the 2017 Latin Recording Academy Person of the Year, and guest performers Steve Aoki, Alessia Cara, Logic and French Montana will also join the lineup.
Mexican actor/singer Jaime Camil and Puerto Rican singer/songwriter and actress Roselyn Sánchez will host The Biggest Night in Latin Music on the Univision Network Nov. 16 from 8–11 p.m. ET/PT (7 p.m. Central) at the MGM Grand Garden Arena in Las Vegas.
This year's top nominee is Residente with nine nominations. Also near the top of the field are Maluma with seven nominations, Shakira with six, and Kevin Jiménez ADG, Juanes and Mon Laferte with five each. "Despacito," by Luis Fonsi featuring Daddy Yankee, earned four nominations.
A limited number of tickets for the 18th Latin GRAMMY Awards are available for purchase through www.axs.com.
18th Latin GRAMMY Awards: Full Nominations List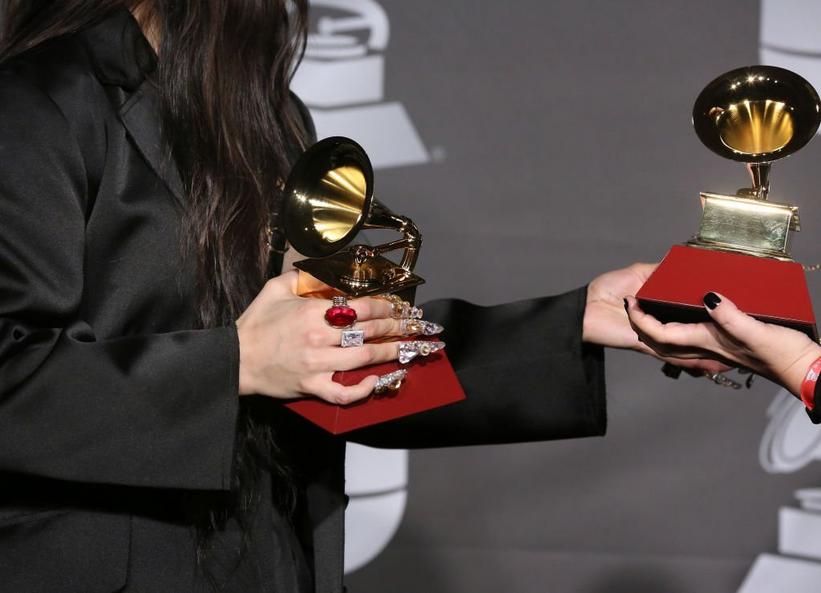 Photo: Gabe Ginsberg/Getty Images
news
Poll: Who Will Voters Choose For Best New Artist At The 2020 Latin GRAMMYs?
Anuel AA, Rauw Alejandro, Mike Bahía, Cazzu, Conociendo Rusia, Soy Emilia, Kurt, Nicki Nicole, Nathy Peluso, Pitizion and Wos are all in the running for 2020 Latin GRAMMY Best New Artist
GRAMMYs
/
Sep 30, 2020 - 04:48 am
The nominees for the 21st Latin GRAMMYs have been announced (on Sept. 29), and this year's slate of artists in the running for Best New Artist represent a diverse lineup of talented music creators who have made a breakthrough impact on Latin music this past year.
This year's nominees include Puerto Rican rapper Anuel AA, Puerto Rican singer-songwriter Rauw Alejandro, Colombian singer Mike Bahía, Argentinian rapper Cazzu, Argentinian rock/pop band Conociendo Rusia, Colombian alt-pop Soy Emilia, Mexican pop singer Kurt, Argentinian rapper and singer Nicki Nicole, Argentinian pop singer Nathy Peluso, Colombian singer/songwriter Pitizion and Argentinian rapper Wos.
Read: Latin GRAMMYs President/CEO Gabriel Abaroa Jr. Thanks Artists & Music Professionals For First International Emmy Nomination
Who do you think Latin Recording Academy voters will choose to take home the coveted award? Cast your vote below!
Of the 11 nominees for Best New Artist, Anuel AA, Conociendo Rusia and Nathy Peluso are the only up for awards in additional categories—see the full nomination list here.
Last year, at the 20th Latin GRAMMY Awards, Venezuelan artist Nella won Best New Artist.
See who takes home the Best New Artist gramophone and more when the 21st Latin GRAMMY Awards airs live on Univision, Thurs., Nov. 19 at 8:00 p.m. ET/PT (7:00 p.m. CT).
José Feliciano On 50 Years Of "Feliz Navidad," New Album 'Behind This Guitar' & Hitting The Big Screen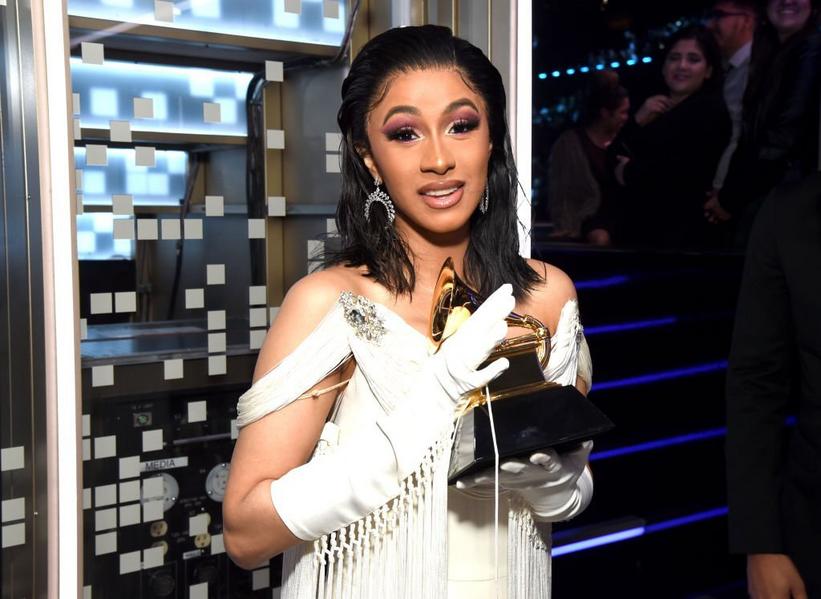 Photo: Michael Kovac/Getty Images
news
Cardi B, Travis Scott, Skrillex, More Artists To Help Launch New Las Vegas Club
Alicia Keys and Hozier are also set to play Palms' Pearl Theater during Kaos' opening weekend in April
GRAMMYs
/
Feb 28, 2019 - 03:22 am
Las Vegas' Palms will celebrate the opening of its Kaos dayclub and nightclub on April 5–7 with performances at Kaos nightclub featuring Travis Scott and Skrillex on April 5 and Cardi B, G-Eazy and J Balvin on April 6, and with Kaskade and Vice on April 7 at Kaos dayclub.
The Palms' opening weekend also features solo performances at its Pearl Concert Theater by Alicia Keys, Needtobreathe and Hozier on April 5–7, respectively.
Last month, Las Vegas Weekly described the Palms' work in progress on the Kaos spaces, which take over areas previously filled by the pool and by the Rain nightclub. "The opening of Kaos will be the culminating moment for the repositioning of Palms' renovation," said General Manager Jon Gray. "We've ... designed a next-level space that will change the club landscape across the globe."
Variety has more information, as does the Palms Kaos website about this fun weekend in April surrounded by Kaos' lavish but not-yet-revealed interiors. The full lineup continues to be fleshed out with further announcements to follow.
Cardi B, Skrillex & More Gear Up For Las Vegas Residencies At Kaos