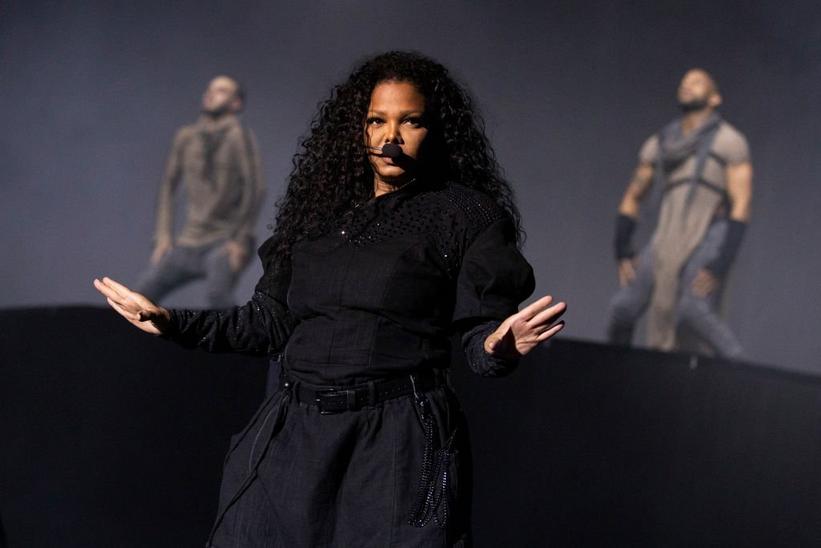 Photo: Matt Jelonek/Wire Image via Getty Images
news
Janet Jackson Announces New 'Black Diamond' Album & 2020 World Tour
Jackson said the new album and tour are a part of a "new era" she is excited to share with her fans
GRAMMYs
/
Feb 11, 2020 - 12:25 am
Janet Jackson has announced a new album titled Black Diamond, due out later this year. The pop icon is also plotting a tour titled the 2020 Black Diamond World Tour, which will feature music from the forthcoming album as well as music from her 1989 album, Rhythm Nation 1814, which turns 31 this year.
The extensive Black Diamond tour will launch in Miami on June 24 and will hit cities including Atlanta, Nashville, Washington, Toronto, Houston, Los Angeles and Vancouver. The tour will close on Aug. 23 in Tacoma, Wash.
The "All For You" singer hasn't released a new album since 2015's Unbreakable. In a tweet, Jackson acknowledged that her fans have been asking for new music and said the new album and tour are a part of a "new era" she is excited to share with them.
She gave insight and why she named her album and tour after the stone in an Instagram post. "Black Diamonds are the toughest of all the diamonds, the hardest to cut," she wrote. "I see that as the hardest to hurt or destroy. There is a lot that I have endured. I see myself as a Black Diamond in its purest form. I'm a rock, I have ruff edges but I keep moving forward. I want to show you my strength as well as give you strength."
Jackson is a five-time GRAMMY nominee. Her last win was Best Dance Recording for "All For You" at the 44th GRAMMY Awards.
Presale for the tour begins Tuesday, Feb. 11. For more information, visit Jackson's website.
#WomenInTheMix Is Gaining Support In Light Of New Study On Gender Gap In Music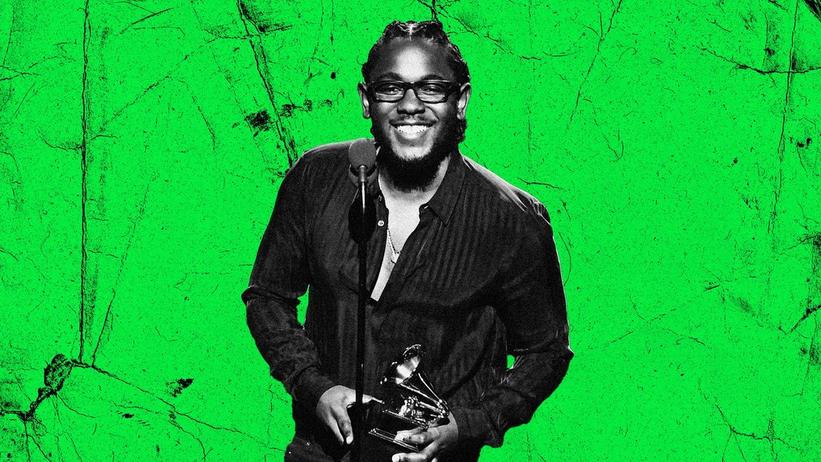 Kendrick Lamar
Photo: Jeff Kravitz/FilmMagic
video
GRAMMY Rewind: Kendrick Lamar Honors Hip-Hop's Greats While Accepting Best Rap Album GRAMMY For 'To Pimp a Butterfly' In 2016
Upon winning the GRAMMY for Best Rap Album for 'To Pimp a Butterfly,' Kendrick Lamar thanked those that helped him get to the stage, and the artists that blazed the trail for him.
GRAMMYs
/
Oct 13, 2023 - 06:01 pm
Updated Friday Oct. 13, 2023 to include info about Kendrick Lamar's most recent GRAMMY wins, as of the 2023 GRAMMYs.
A GRAMMY veteran these days, Kendrick Lamar has won 17 GRAMMYs and has received 47 GRAMMY nominations overall. A sizable chunk of his trophies came from the 58th annual GRAMMY Awards in 2016, when he walked away with five — including his first-ever win in the Best Rap Album category.
This installment of GRAMMY Rewind turns back the clock to 2016, revisiting Lamar's acceptance speech upon winning Best Rap Album for To Pimp A Butterfly. Though Lamar was alone on stage, he made it clear that he wouldn't be at the top of his game without the help of a broad support system. 
"First off, all glory to God, that's for sure," he said, kicking off a speech that went on to thank his parents, who he described as his "those who gave me the responsibility of knowing, of accepting the good with the bad."
He also extended his love and gratitude to his fiancée, Whitney Alford, and shouted out his Top Dawg Entertainment labelmates. Lamar specifically praised Top Dawg's CEO, Anthony Tiffith, for finding and developing raw talent that might not otherwise get the chance to pursue their musical dreams.
"We'd never forget that: Taking these kids out of the projects, out of Compton, and putting them right here on this stage, to be the best that they can be," Lamar — a Compton native himself — continued, leading into an impassioned conclusion spotlighting some of the cornerstone rap albums that came before To Pimp a Butterfly.
"Hip-hop. Ice Cube. This is for hip-hop," he said. "This is for Snoop Dogg, Doggystyle. This is for Illmatic, this is for Nas. We will live forever. Believe that."
To Pimp a Butterfly singles "Alright" and "These Walls" earned Lamar three more GRAMMYs that night, the former winning Best Rap Performance and Best Rap Song and the latter taking Best Rap/Sung Collaboration (the song features Bilal, Anna Wise and Thundercat). He also won Best Music Video for the remix of Taylor Swift's "Bad Blood." 
Lamar has since won Best Rap Album two more times, taking home the golden gramophone in 2018 for his blockbuster LP DAMN., and in 2023 for his bold fifth album, Mr. Morale & the Big Steppers.
Watch Lamar's full acceptance speech above, and check back at GRAMMY.com every Friday for more GRAMMY Rewind episodes. 
10 Essential Facts To Know About GRAMMY-Winning Rapper J. Cole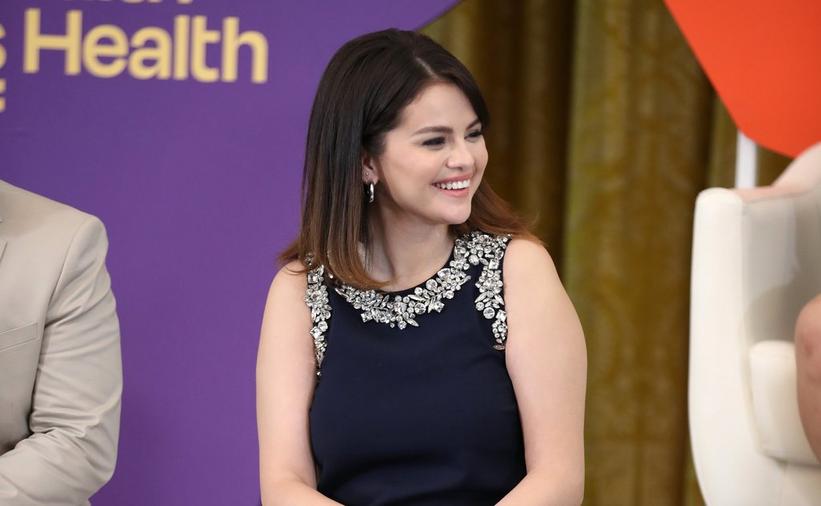 Selena Gomez participates in MTV Entertainment's first ever Mental Health Youth Forum at The White House in 2022.
Photo: Tasos Katopodis/Getty Images for MTV Entertainment 
list
10 Artists Who Are Outspoken About Mental Health: Billie Eilish, Selena Gomez, Shawn Mendes & More
From Ed Sheeran to Janet Jackson, take a look at some of the major music stars who have shared their struggles with mental health — and helped fans feel supported and seen in the process.
GRAMMYs
/
May 9, 2023 - 06:28 pm
Sharing mental health issues with close family or specialized medical professionals can be challenging enough. Add in the pressures of fame and being in the public eye, and any struggles are exponentially more difficult to cope with.
In recent years, though, mental health has become a much more widely discussed topic in celebrity culture. Several artists have used their music and their platform to open up about their own struggles with depression, anxiety and the like, from Bruce Springsteen to Selena Gomez.
In honor of Mental Health Awareness Month this May, GRAMMY.com highlights the inspirational impact of music superstars who speak out about what they're going through, and how they manage their challenges. These 10 performers are making change through their courage and candor.
Ed Sheeran
Ed Sheeran takes fans behind the curtain of his personal life and struggles with mental health in Ed Sheeran: The Sum of It All. The four-episode docuseries, which is now streaming on Disney+, details the pain of losing his best friend Jamal Edwards and his wife Cherry Seaborn receiving a cancer diagnosis while she was pregnant with their daughter Jupiter.
"What I think is really great about the documentary is the themes that it explores, everyone goes through," Sheeran said at the New York City premiere on May 2, according to the Hollywood Reporter. "Everyone goes through grief. Everyone goes through ups and downs of their mental health."
Sheeran dives deeper into his struggles — and is more vulnerable than ever before — on his latest album Subtract, which arrived on May 5. "Running from the light/ Engulfed in darkness/ Sharing my eyes/ Wondering why I'm stuck on the borderline," he sings on album cut "Borderline," which touches on battling suicide thoughts.
Lewis Capaldi
Like Sheeran, Scottish singer Lewis Capaldi also gave fans an incredibly upfront look at his mental health challenges in a documentary, How I'm Feeling Now. The new Netflix release details his experience with anxiety and Tourette's syndrome, taking viewers to physical therapy with Capaldi and discussing how his medication both helps and hurts the quality of his life.
Capaldi's second album, Broken By Desire To Be Heavenly Sent (due May 19) will further explore his anxieties and vulnerability. While he has admitted it wasn't easy to be so raw in his music and on screen, Capaldi wants to make a difference in other people's lives. "If people notice things that are concurrent with what's going on in their life, then it's all been worth it," he told Variety.
Billie Eilish
While Billie Eilish's music has been raw and real from the start, her music has become increasingly more vulnerable throughout the years. Whether in her music or in interviews, the star has opened up about dealing with body dysmorphia, depression and thoughts of self-harm — hoping to inspire fans to speak up when they are hurting, and to know that it gets better.
"It doesn't make you weak to ask for help," she asserts in a 2019 video for Ad Council's Seize The Awkward campaign, which features stars discussing mental health.
"Kids use my songs as a hug," she told Rolling Stone earlier that year. "Songs about being depressed or suicidal or completely just against-yourself — some adults think that's bad, but I feel that seeing that someone else feels just as horrible as you do is a comfort. It's a good feeling."
Selena Gomez
As one of the most-followed stars on social media, Selena Gomez has often used her formidable presence to discuss her mental health and connect with others. In 2022, the singer launched a startup called Wondermind, which is focused on "mental fitness" and helping users maintain strong mental health.
Just a few months later, Gomez further chronicled her own mental health journey in an Apple TV+ documentary, Selena Gomez: My Mind and Me, which shows extremes she's suffered with her depression and bipolar disorder. She has said she was initially hesitant to share the film, but ultimately reflected on how many others could be helped if she did.
"Because I have the platform I have, it's kind of like I'm sacrificing myself a little bit for a greater purpose," she explained in a 2022 cover story with Rolling Stone. "I don't want that to sound dramatic, but I almost wasn't going to put this out. God's honest truth, a few weeks ago, I wasn't sure I could do it."
Shawn Mendes
In 2019, Shawn Mendes first publicly addressed his struggles with anxiety in the dynamic — and GRAMMY-nominated — hit "In My Blood." Three years later, the singer postponed his 2022 tour in order to focus on his mental health, opening up an important conversation to his legion of fans.
"The process was very difficult," he said in a February interview with Wall Street Journal. "A lot of doing therapy, a lot of trying to understand how I was feeling and what was making me feel that way. And then doing the work to help myself and heal. And also leaning on people in my life to help a little bit. 
"It's been a lot of work, but I think the last year and a half has been the most eye-opening and growing and beautiful and just healing process of my life," he continued. "And it just really made me see how culture is really starting to get to a place where mental health is really becoming a priority."
Bruce Springsteen
Even an artist as successful and celebrated as Bruce Springsteen has faced depression. In his 2016 autobiography Born to Run, the 20-time GRAMMY winner cites a difficult relationship with his father and a history of mental illness in the family, sharing that he has sought treatment throughout his life.
"I was crushed between 60 and 62, good for a year, and out again from 63 to 64," he wrote in the book. In that time, he released his 2012 album, Wrecking Ball, which featured a raw track called "This Depression." "Baby, I've been down, but never this down I've been lost, but never this lost," he sings on the opening verse.
As his wife, Patti Scialfa, told Vanity Fair in 2016, "He approached the book the way he would approach writing a song…A lot of his work comes from him trying to overcome that part of himself."
Janet Jackson
The physical and emotional abuse suffered by the famous Jackson family is well-documented in books, documentaries and TV dramatizations. But it's only been in recent years that Janet Jackson has talked about her own depression, which she has referred to as "intense." Her son Aissa has helped her heal from mental health challenges that have followed her all of her life.
"In my 40s, like millions of women in the world, I still heard voices inside my head berating me, voices questioning my value," she wrote in a 2020 ESSENCE cover story. "Happiness was elusive. A reunion with old friends might make me happy. A call from a colleague might make me happy. But because sometimes I saw my failed relationships as my fault, I easily fell into despair."
Elle King
After seeing global success with her debut single, "Ex's & Oh's," Elle King experienced the woes of sudden fame as well as a crumbling marriage. Her second album, 2018's Shake the Spirit, documented her struggles with self-doubt, medicinal drinking and PTSD.
"There's two ways out," she told PEOPLE in 2018, describing her marriage as "destructive," physically abusive and leading her to addiction. "You can take the bad way out or you can get help. I got help because I knew that I have felt good in my life and I knew I could get there again."
Brendon Urie
Certain public situations can trigger crippling anxiety attacks for Brendon Urie, who has been open about mental health concerns throughout his career. He can perform in front of thousands of fans, but he's revealed that being in the grocery store or stuck in an elevator for too long with other people are among some of his most uncomfortable scenarios in his life.
"You would never tell on the surface, but inside it's so painful I can't even describe," the former Panic! At The Disco frontman — who disbanded the group earlier this year to focus on his family — said in a 2016 interview with Kerrang.
Big Sean
Rapper Big Sean and his mother released a series of educational videos during Mental Health Awareness Month in 2021 — two years after the Detroit-born star started talking about his own long-held depression and anxiety publicly.
"I was just keeping it real because I was tired of not keeping it real," he said in an interview with ESSENCE in 2021. "I was tired of pretending I was a machine and everything was cool and being politically correct or whatever. I just was like, I'm a just say how I feel."
Like many of his peers, he hopes that his honesty will help others. "Whatever they can apply to their life and better themselves and maybe it just even starts a whole journey in a different direction as far as upgrading and taking care of themselves and bossing up themselves," he added. "Whatever they're trying to do, I hope it helps them get to that place."
How Durand Jones' Debut Album 'Wait Til I Get Over' Helped Him Explore His Roots & Find Self-Acceptance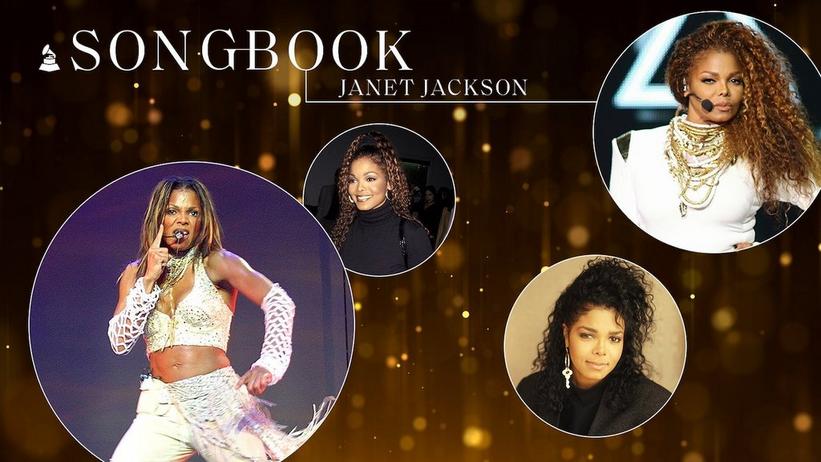 (L-R, clockwise) Janet Jackson in 2001, 1994, 1987, and 2015
Photos (L-R, clockwise): George De Sota/Getty Images, Ron Galella, Ltd./Ron Galella Collection via Getty Images, Tim Roney/Getty Images, Alexander Tamargo/Getty Images
feature
Songbook: How Janet Jackson's Fearlessness & Creative Prowess Shifted The Landscape Of Pop Music
As Janet Jackson's Together Again Tour kicks off, GRAMMY.com dives deep into the massive hits, groundbreaking videos, and signature dance moves that made her one of the most admired entertainers of all time.
GRAMMYs
/
Apr 14, 2023 - 06:25 pm
Janet Jackson has built a musical legacy artists dream of. With five GRAMMYs, 100 million albums sold, 10 No. 1 hits on the Billboard Hot 100, and a place in the Rock & Roll Hall of Fame, there's no other way to describe her than a global icon.
As a member of the ever-talented Jackson family and little sister to the King of Pop himself, Michael Jackson, it may not be so surprising that Janet has carved a trailblazing path of her own. But her musical success story wasn't immediate — not only was she hesitant to pursue a music career after establishing herself as an acclaimed actress in the late '70s and early '80s, but her first two albums lacked Jackson's creative input and were met with disappointing sales.
Once Jackson started calling the shots herself, though, she was on the fast track to rivaling pop's biggest names. Her 1986 album, Control, wasn't just her coming of age story — it was proof that she was a superstar in her own right.
Nearly four decades later, Jackson has released 10 albums, seven of which topped the all-genre Billboard 200 chart. On April 14, Jackson will launch her Together Again Tour, which commemorates her 50th anniversary in entertainment, as well as the anniversaries of her multi-platinum albums Janet and The Velvet Rope.
As the tour kicks off, GRAMMY.com revisits all of the timeless albums, standout visuals, and fearless concepts that propelled her into superstardom and inspired countless stars after her.
Listen to GRAMMY.com's official Songbook: An Essential Guide To Janet Jackson playlist on Spotify above and on Apple Music, Amazon Music and Pandora.
Commercial Breakthrough
Jackson closed out the '80s on a high note with back-to-back hits — including Hot 100 chart-topper "Miss You Much" — so it's easy to forget that the decade started out rather slowly for her. Between 1982 and 1984, Jackson released her eponymous debut studio album and its follow-up, Dream Street, both of which failed to make a significant impact on the Billboard 200; they sold just over half a million copies combined.
By the mid-80s, Jackson yearned for the creative freedom that could set her apart from her famous family, most notably her brother Michael, who was still riding high off the success of Thriller. She parted ways with her father as her manager and enlisted Prince protégés-turned-legendary duo Jimmy Jam and Terry Lewis for the funk-infused, synthesized assertiveness demonstrated in her third studio effort: Control. 
Released in 1986, the LP was undeniably a commercial success, producing several top five feminist anthems, including "Nasty" and "What Have You Done for Me Lately." She even scored a hit with the album closer, "Funny How Time Flies (When You're Having Fun)," which emerged as a staple across R&B radio stations, despite not being released as a single. And while Control featured the pro-abstinence ballad "Let's Wait Awhile" — which proved to be especially powerful amid the AIDS epidemic, "Funny How Time Flies" felt like a catalyst for Jackson's sexually suggestive material that followed in the '90s and beyond.
In addition to earning Jackson her first No. 1 ("When I Think of You") and first GRAMMY nominations, including Album Of The Year, Control re-introduced Jackson as a force to be reckoned with and kickstarted a run of chart-topping albums and songs.
Socially Conscious Grooves
Instead of taking the safe route and capitalizing off the success of Control, Jackson set out to make a socially conscious record for the follow-up — despite her label's pushback against the idea. According to Jimmy Jam, Jackson was particularly disturbed by 1989's Stockton playground murders, a racially motivated mass shooting at an elementary school that claimed the lives of five children.
Taking notes from Marvin Gaye, Bob Dylan, Tracy Chapman, Joni Mitchell, and U2, Jackson released Janet Jackson's Rhythm Nation 1814 in late 1989. The album opens with a now-iconic spoken pledge that states in part: "We are a nation with no geographic boundaries/ Bound together through our beliefs/ We are like-minded individuals sharing a common vision/ Pushing toward a world rid of color lines."
What follows is a sequence of three hard-hitting, danceable tracks that preach racial harmony while shedding light on important issues like homelessness, poverty, teen pregnancy, crime, and substance abuse: "Rhythm Nation," "State of the World," and "The Knowledge." On the chilling outro of "Livin' in a World (They Didn't Make)," children's screams and a snippet of a news broadcast covering the Stockton playground murders are heard throughout.
"It's like 'Oh, she thinks the world is going to come together through her dance music,' and that's not the case at all," Jackson reportedly said at the time of the album's release. "I know a song or an album can't change the world. But there's nothing wrong with doing what we're doing to help spread the message."
Jackson's powerful messages resonated in a major way: Rhythm Nation 1814 sold 12 million copies worldwide — the second highest of Jackson's career — and amassed a long string of No. 1 and top 5 hits, including "Love Will Never Do (Without You)," "Come Back to Me," "Escapade," and "Black Cat." Rhythm Nation 1814 was also the first album to boast No. 1 hits in three different calendar years, and it's the only album to garner seven top 5 singles.
Its accompanying tour transformed Jackson into a fashion icon, as hoards of fans emulated her all-black, military-inspired attire. With two million concertgoers, the Rhythm Nation World Tour 1990 is the most successful debut concert tour, a record Jackson still holds today. 
But the accolades didn't end there: "Rhythm Nation" won a GRAMMY for Best Long Form Music Video. She received a total of nine nominations in 1990 and 1991, including Producer Of The Year (Non-Classical) — making her the first woman to receive a nod in that category.
Culturally, it set the wheels in motion for future pop and R&B stars to make bold musical statements, from TLC's "Waterfalls" to Black Eyed Peas' "Where Is the Love?" to Beyoncé's "Formation." In 2021, the album was added to the Library of Congress' National Recording Registry for its "cultural, historical or aesthetic" significance.
The Janet Era
Jackson's "Love Will Never Do" video — the first to show off her physique — offered a preview of the megastar embracing her sensuality, but 1993's Janet saw her shed her good girl image once and for all.
Sonically, Janet departs from the big dance numbers Jackson issued in the '80s. Lead single "That's the Way Love Goes," for instance, marked her official foray into more adult, R&B-oriented sounds. It turned out to be a risk worth taking: The song soared to the No. 1 spot on the Hot 100 and won a GRAMMY for Best R&B Song.
The album displayed Jackson's willingness to experiment with a myriad of musical styles, including new jack swing ("Because of Love"), opera ("This Time"), jazz ("Funky Big Band"), and house ("Throb"). Jackson, of course, leaves room for social consciousness in the underrated "New Agenda," a collaboration with Public Enemy's Chuck D that addresses racial and gender discrimination through a more optimistic lens.
Lyrically, "If" and "Any Time, Any Place" contain some of Jackson's most risqué verses. "I'll hold you in my hand and baby/ Your smooth and shiny feels so good against my lips, sugar," she sings in "If"; "Any Time, Any Place" is dedicated to public lovemaking ("I don't wanna stop just because people walkin' by are watchin' us").
But although the LP's overall theme was sexual pleasure, liberation, and lust, standout track "Again" tugged on listeners' heartstrings, showcasing one of her most emotional vocal performances. It sounds like Jackson is fighting back tears as she sings the closing line, "Don't you stand there and then tell me you love me then leave again/ 'Cause I'm falling in love with you again."
"Again" appeared in the 1993 film Poetic Justice, which saw Jackson return to her acting roots by playing the titular role. The song scored Jackson her first Oscar and Golden Globe nominations in 1994, and her "Poetic Justice" braids created another style icon moment for the star, as the hairstyle soared in popularity among young Black women. 
The sexed-up Janet era also birthed her famous Rolling Stone cover, which featured a topless Jackson with then-husband René Elizondo, Jr.'s hands cupping her breasts — solidifying her new status as a full-on sex symbol.
A Game-Changing Concept Album
Riding high off the success of three consecutive multi-platinum albums, Jackson was at her commercial peak in late 1997. Two years prior, she released her first compilation album, Design of a Decade: 1986-1996, celebrating the hits that made her a bonafide superstar. "Runaway," one of two new tracks recorded to promote the album, debuted in the top 10 — a first for a female artist at the time.
Adding to the hype, in 1996, she renegotiated her Virgin Records contract for $80 million, the largest deal in history at that time for an artist. Beneath the surface, however, Jackson battled depression. She chronicled those then-private struggles in what's arguably her most impactful project: The Velvet Rope.
On lead single "Got 'til It's Gone," Jackson merges hip-hop and folk music, thanks to Q-Tip's rap verse and a brilliant sample of Joni Mitchell's "Big Yellow Taxi." Set in South Africa's apartheid era, its stunning visuals celebrating Black culture and beauty earned a GRAMMY for Best Short Form Music Video in 1998. 
For many, "Together Again" is Jackson's most recognizable track from The Velvet Rope era, selling over six million copies worldwide — her biggest international hit to date, likely due to its universal themes of grief and loss. Originally penned for a friend she lost to AIDS (with the song's proceeds benefiting the American Foundation for AIDS Research), "Together Again" has since morphed into a dedication to her late brother, Michael.
Leaning into the sounds of neo-soul, "I Get Lonely" (which features Blackstreet on its remix) unveils Jackson's vulnerability. "I fell asleep late last night, cryin' like a newborn child," she laments on the song's first verse. Elsewhere on The Velvet Rope, she tackles domestic violence ("What About"), protests against homophobia ("Free Xone"), and confronts her own self-scrutiny and childhood trauma ("You" and "Special"). She also explores sexual fluidity on a cover of Rod Stewart's "Tonight's the Night," as well as BDSM on "Rope Burn." In contrast, the club-ready "Go Deep" serves as one of the rare bright spots on the album — perfectly crafted for late-night house parties.
Decades later, The Velvet Rope holds up as a masterpiece. The deeply personal record sparked conversations about mental health and helped to usher in alternative R&B, a sub-genre now associated with artists like SZA, The Weeknd, and Frank Ocean. It also paved the way for mainstream artists to incorporate darker themes into their music while tapping their personal lives as inspiration — with Beyoncé's Lemonade and Rihanna's Rated R albums being prime examples.
Feel-Good Classics
Jackson separated from Elizondo, Jr. when she began recording 2001's All for You. The upbeat title track, built around a heavy sample of Change's "The Glow of Love," skyrocketed to No. 1 — her 10th and final chart-topper.
Smashing radio airplay records left and right, "All for You" made its way onto every pop, rhythmic, and urban radio station during its first week, and it also became the highest Hot 100 debut for a non-commercially available single. The song's chart performance earned Jackson the "Queen of Radio" title — an impressive feat nearly 30 years into her career, especially amid the booming success of younger acts like Britney Spears, Destiny's Child, Usher, and Nelly. A year later, "All for You" earned Jackson her fifth GRAMMY, and her first for Best Dance Recording.
The 20-track LP also includes "Doesn't Really Matter," the lead single for the Nutty Professor II: The Klumps soundtrack and technically Jackson's first offering of the new millennium. All for You's final single "Son of a Gun (I Betcha Think This Song Is About You)" — a delightfully warped reimagining of Carly Simon's "You're So Vain" — and deep cuts like "Trust a Try," "Truth," and "Better Days" allude to the singer's relationship woes, but the album mostly celebrates being newly single. The then 35-year-old sounds optimistic, almost giddy at times, about the possibility of finding love again, as exhibited in "Come On Get Up" and "Someone to Call My Lover." The latter song borrows America's laid-back guitar riff from their 1972 hit "Ventura Highway" for a dose of nostalgic folk.
Turning Music Videos Into An Art Form
As Jackson proved to be a stealth competitor to the new generation of pop superstars, her impact was rippling through the music videos of Britney Spears, Usher, and Backstreet Boys — particularly her "Miss You Much" chair routine. 
Jackson's music videos have been an essential facet of her legacy from the start, but "Rhythm Nation" is arguably the most striking and influential. Originally presented on MTV as the conclusion of Jackson's Rhythm Nation 1814 short film, the black-and-white visual displayed a deeper side to her artistic vision, featuring Jackson and her dancers executing rigid, military-style choreography in a warehouse setting, while singing unison about social injustice. 
The Velvet Rope is responsible for some of her most artistic and captivating visuals to date. In "Together Again," filmed in Tanzania, vibrant images of a joyful, red-haired Jackson in a safari-esque utopia are bolstered by breathtaking shots of wildlife. Her sex appeal is undeniable in the videos for "I Get Lonely" and moderate hit "Every Time," the latter of which is easily her most forgotten visual — though it seemingly inspired the bathtub scenes in Britney Spears' "Everytime" and Rihanna's "Stay" videos.
Earlier videos such as Control's "The Pleasure Principle" quickly set a new standard for female artists to carry entire videos based on choreography alone, as evidenced in Aaliyah's "Are You That Somebody?," Ciara's "Promise," and Beyoncé's "Single Ladies (Put a Ring on It)." Later, 1995's avant-garde "Scream" — her highly anticipated duet with brother Michael — set off a wave of other futuristic videos, including TLC's "No Scrubs" and Missy Elliott's "She's a B—." The visual won the sibling duo a GRAMMY for Best Short Form Music Video in 1996, and still holds the Guinness World Record for most expensive music video ever made, costing a whopping $7 million. 
As a pioneer of the video era, Jackson's contributions were acknowledged and celebrated when she received MTV's inaugural Icon tribute in 2001. The televised event featured an electrifying dance tribute from Pink, Usher and Mýa; a sincere rendition of "Let's Wait Awhile" from Destiny's Child; and *NSYNC's recreation of Jackson's "That's the Way Love Goes" video. Jackson herself closed out the show with a performance of her then-latest hit "All for You."
Underrated Gems
Upon the arrival of 2004's Damita Jo, Jackson's music had been overshadowed by a career-derailing wardrobe malfunction during her Super Bowl halftime show performance with Justin Timberlake. The incident resulted in Damita Jo becoming Jackson's first album to miss the No. 1 spot since 1984's Dream Street; even then, many critics praised its lead single, "Just a Little While," noting its potential to become Jackson's next big hit. Despite the unprecedented backlash Jackson endured, Damita Jo picked up a nomination for Best Contemporary R&B Album at the 2005 GRAMMY Awards.
Standouts include "All Nite (Don't Stop)," "Strawberry Bounce," and the Evelyn King-sampling "R&B Junkie." Co-written by then-upcomers Kanye West and John Legend, the slept-on "I Want You" pays homage to the Motown era and remains a fan favorite.
Jackson's next couple of albums, 2006's 20 Y.O. and 2008's Discipline, also underperformed with combined sales echoing those of Janet Jackson and Dream Street. Even so, compared to Damita Jo's "Just a Little While," 20 Y.O. and Discipline's lead singles fared better on the charts. The endearing "Call on Me" (featuring Nelly), and the infectious "Feedback" peaked at No. 25 and No. 19 on the Hot 100, respectively.
In 2015, Jackson released Unbreakable, which spawned the slow jam "No Sleeep," her 40th Hot 100 entry. Marking Jackson's first release as an independent artist, Unbreakable debuted atop the Billboard 200, making her only one of four artists with No. 1 albums spanning four consecutive decades.
Three years later, Jackson teamed up with Daddy Yankee for "Made for Now," bridging African and Latin beats for a dancefloor classic. The track was an extension of what Jackson does best: create infectious tunes that inspire, uplift, and unite the world. 
It's hard to believe a decade is fast approaching since Jackson's last studio album. As she revealed herself when she announced the Together Again Tour, "there will be new music" — but as it stands, her body of work feels as relevant as ever. 
As she treks across North America to perform her biggest hits, she'll remind millions that she's as musically innovative as they come. Janet Jackson shined a light on social issues, shattered sexual taboos, broke new ground with candid lyrics, and revolutionized the industry with intricate choreography and memorable videos — solidifying her status as eternal pop royalty.
'Invasion of Privacy' Turns 5: How Cardi B's Bold Debut Album Redefined Millennial Hip-Hop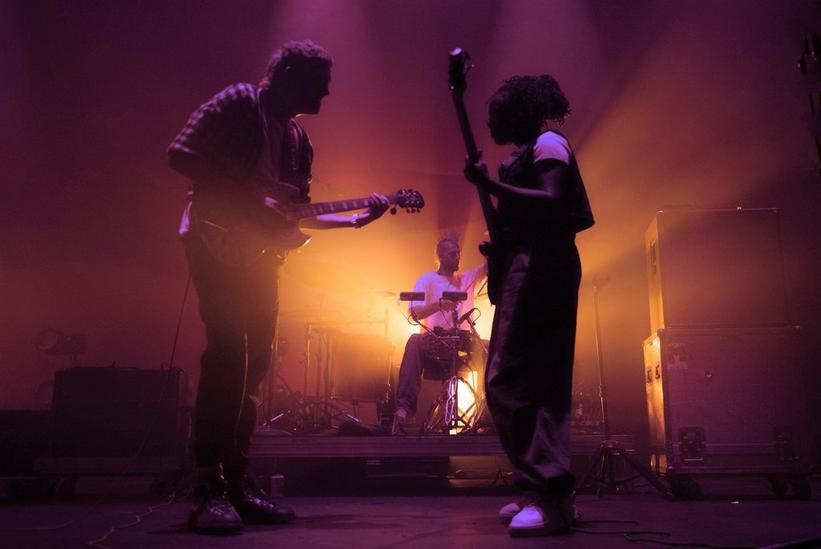 list
A Guide To Modern Funk For The Dance Floor: L'Imperatrice, Shiro Schwarz, Franc Moody, Say She She & Moniquea
James Brown changed the sound of popular music when he found the power of the one and unleashed the funk with "Papa's Got a Brand New Bag." Today, funk lives on in many forms, including these exciting bands from across the world.
GRAMMYs
/
Nov 25, 2022 - 04:23 pm
It's rare that a genre can be traced back to a single artist or group, but for funk, that was James Brown. The Godfather of Soul coined the phrase and style of playing known as "on the one," where the first downbeat is emphasized, instead of the typical second and fourth beats in pop, soul and other styles. As David Cheal eloquently explains, playing on the one "left space for phrases and riffs, often syncopated around the beat, creating an intricate, interlocking grid which could go on and on." You know a funky bassline when you hear it; its fat chords beg your body to get up and groove.
Brown's 1965 classic, "Papa's Got a Brand New Bag," became one of the first funk hits, and has been endlessly sampled and covered over the years, along with his other groovy tracks. Of course, many other funk acts followed in the '60s, and the genre thrived in the '70s and '80s as the disco craze came and went, and the originators of hip-hop and house music created new music from funk and disco's strong, flexible bones built for dancing.
Legendary funk bassist Bootsy Collins learned the power of the one from playing in Brown's band, and brought it to George Clinton, who created P-funk, an expansive, Afrofuturistic, psychedelic exploration of funk with his various bands and projects, including Parliament-Funkadelic. Both Collins and Clinton remain active and funkin', and have offered their timeless grooves to collabs with younger artists, including Kali Uchis, Silk Sonic, and Omar Apollo; and Kendrick Lamar, Flying Lotus, and Thundercat, respectively.
In the 1980s, electro-funk was born when artists like Afrika Bambaataa, Man Parrish, and Egyptian Lover began making futuristic beats with the Roland TR-808 drum machine — often with robotic vocals distorted through a talk box. A key distinguishing factor of electro-funk is a de-emphasis on vocals, with more phrases than choruses and verses. The sound influenced contemporaneous hip-hop, funk and electronica, along with acts around the globe, while current acts like Chromeo, DJ Stingray, and even Egyptian Lover himself keep electro-funk alive and well.
Today, funk lives in many places, with its heavy bass and syncopated grooves finding way into many nooks and crannies of music. There's nu-disco and boogie funk, nodding back to disco bands with soaring vocals and dance floor-designed instrumentation. G-funk continues to influence Los Angeles hip-hop, with innovative artists like Dam-Funk and Channel Tres bringing the funk and G-funk, into electro territory. Funk and disco-centered '70s revival is definitely having a moment, with acts like Ghost Funk Orchestra and Parcels, while its sparkly sprinklings can be heard in pop from Dua Lipa, Doja Cat, and, in full "Soul Train" character, Silk Sonic. There are also acts making dreamy, atmospheric music with a solid dose of funk, such as Khruangbin's global sonic collage.
There are many bands that play heavily with funk, creating lush grooves designed to get you moving. Read on for a taste of five current modern funk and nu-disco artists making band-led uptempo funk built for the dance floor. Be sure to press play on the Spotify playlist above, and check out GRAMMY.com's playlist on Apple Music, Amazon Music and Pandora.
Say She She
Aptly self-described as "discodelic soul," Brooklyn-based seven-piece Say She She make dreamy, operatic funk, led by singer-songwriters Nya Gazelle Brown, Piya Malik and Sabrina Mileo Cunningham. Their '70s girl group-inspired vocal harmonies echo, sooth and enchant as they cover poignant topics with feminist flair.
While they've been active in the New York scene for a few years, they've gained wider acclaim for the irresistible music they began releasing this year, including their debut album, Prism. Their 2022 debut single "Forget Me Not" is an ode to ground-breaking New York art collective Guerilla Girls, and "Norma" is their protest anthem in response to the news that Roe vs. Wade could be (and was) overturned. The band name is a nod to funk legend Nile Rodgers, from the "Le freak, c'est chi" exclamation in Chic's legendary tune "Le Freak."
Moniquea
Moniquea's unique voice oozes confidence, yet invites you in to dance with her to the super funky boogie rhythms. The Pasadena, California artist was raised on funk music; her mom was in a cover band that would play classics like Aretha Franklin's "Get It Right" and Gladys Knight's "Love Overboard." Moniquea released her first boogie funk track at 20 and, in 2011, met local producer XL Middelton — a bonafide purveyor of funk. She's been a star artist on his MoFunk Records ever since, and they've collabed on countless tracks, channeling West Coast energy with a heavy dose of G-funk, sunny lyrics and upbeat, roller disco-ready rhythms.
Her latest release is an upbeat nod to classic West Coast funk, produced by Middleton, and follows her February 2022 groovy, collab-filled album, On Repeat.
Shiro Schwarz
Shiro Schwarz is a Mexico City-based duo, consisting of Pammela Rojas and Rafael Marfil, who helped establish a modern funk scene in the richly creative Mexican metropolis. On "Electrify" — originally released in 2016 on Fat Beats Records and reissued in 2021 by MoFunk — Shiro Schwarz's vocals playfully contrast each other, floating over an insistent, upbeat bassline and an '80s throwback electro-funk rhythm with synth flourishes.
Their music manages to be both nostalgic and futuristic — and impossible to sit still to. 2021 single "Be Kind" is sweet, mellow and groovy, perfect chic lounge funk. Shiro Schwarz's latest track, the joyfully nostalgic "Hey DJ," is a collab with funkstress Saucy Lady and U-Key.
L'Impératrice
L'Impératrice (the empress in French) are a six-piece Parisian group serving an infectiously joyful blend of French pop, nu-disco, funk and psychedelia. Flore Benguigui's vocals are light and dreamy, yet commanding of your attention, while lyrics have a feminist touch.
During their energetic live sets, L'Impératrice members Charles de Boisseguin and Hagni Gwon (keys), David Gaugué (bass), Achille Trocellier (guitar), and Tom Daveau (drums) deliver extended instrumental jam sessions to expand and connect their music. Gaugué emphasizes the thick funky bass, and Benguigui jumps around the stage while sounding like an angel. L'Impératrice's latest album, 2021's Tako Tsubo, is a sunny, playful French disco journey.
Franc Moody
Franc Moody's bio fittingly describes their music as "a soul funk and cosmic disco sound." The London outfit was birthed by friends Ned Franc and Jon Moody in the early 2010s, when they were living together and throwing parties in North London's warehouse scene. In 2017, the group grew to six members, including singer and multi-instrumentalist Amber-Simone.
Their music feels at home with other electro-pop bands like fellow Londoners Jungle and Aussie act Parcels. While much of it is upbeat and euphoric, Franc Moody also dips into the more chilled, dreamy realm, such as the vibey, sultry title track from their recently released Into the Ether.
The Rise Of Underground House: How Artists Like Fisher & Acraze Have Taken Tech House, Other Electronic Genres From Indie To EDC