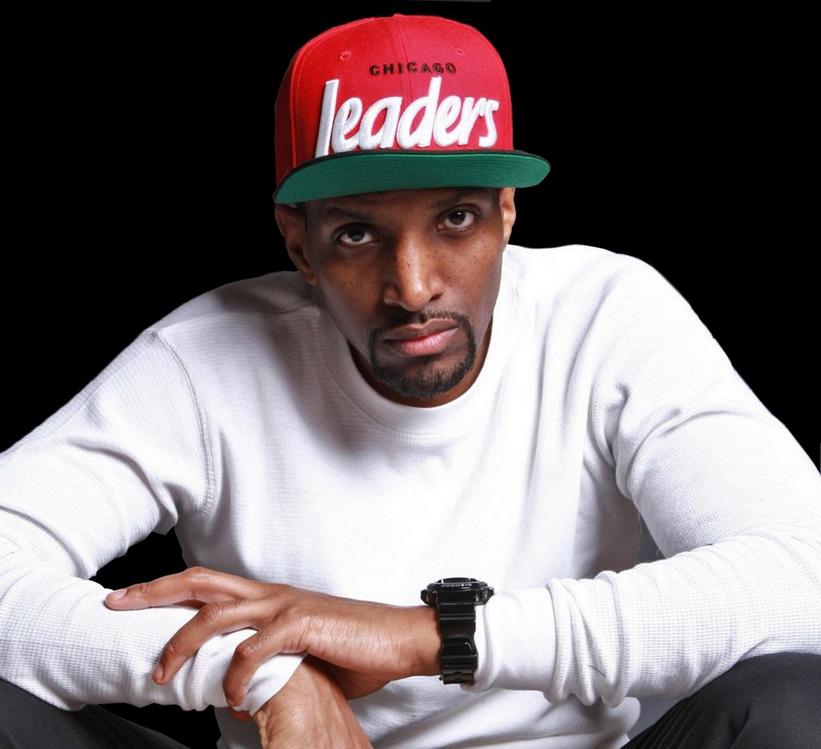 news
J. Ivy Talks Making Music For Social Change, Leading With Love & The Importance Of Supporting Black Artists
"I feel like people will look back on 2020 … as being a benchmark in time, this being a moment where we saw change. My prayer, my hope and wish is that it's a positive change," the spoken word artist told us in a recent interview
GRAMMYs
/
Jun 14, 2020 - 09:24 pm
Spoken word artist, poet and author J. Ivy is, understandably so, a person who believes wholeheartedly in the power of words and the importance of using them intentionally. The Chicago native, who's also the president of the Recording Academy's Chicago Chapter, is committed to using his influence and platform to support other artists who are using their voices and gifts for positive social change.
With his weekly IGTV show, "The WORD," born out quarantine, he shares the mic with other artists to collaborate in a way that inspires both them and their listeners, while shining a spotlight on other poets and artists. His journey to where he is today is quite the music industry fable: He got his first big break performing on HBO's "Def Poetry" in the early '00s and soon after landed on Kanye West's 2004 debut album, The College Dropout, on which he delivered a powerful poem on "Never Let Me Down." Those impactful words, which still get him regular shout-outs on Twitter and Instagram to this day, would bring him back to the Def Poetry stage several times.
The Recording Academy recently caught up with J. Ivy to learn more about using music for social change, how the industry can better support Black artists, how non-Black individuals can stand with the Black community and the importance of voting.
How would you describe our current situation?
I feel like people will look back on 2020 in 20, 30, 50 or 100 years as being a benchmark in time, this being a moment where we saw change. My prayer, my hope and wish is that it's a positive change.
Being a Black man in America, you carry a certain fear, anxiety and stress, which every single day is ingrained in you. You've been taught how to survive. You have images that weigh on your subconscious of Black bodies being tortured and killed, oftentimes not captured by a camera phone. Cell phones are fairly new and camera phones even newer. So this is a new phenomenon that we're seeing where people are able to capture these images, but we've been going through this for decades, centuries. That pain, anxiety and trauma, that PTSD—it's ingrained in you. You feel it every single day, even when it's not at the front of your mind.
So I've been processing a lot of what's been going on. Things have been brought to the surface as far as what we're seeing with George Floyd and Ahmaud Arbery and Breonna Taylor. It's so many names. And we're absolutely at a point where it's a critical time.
Related: Houston Rappers Talk George Floyd's Musical & Community Legacy
How have you been coping with everything? And how are you feeling right now?
For me, being an artist, first and foremost, I take to the pen. I write about what's happening. I've been writing a lot of poetry. I've been journaling. I've been in a lot of conversations with thought leaders, with my wife who is an amazing thought leader, working on what we can do past the emotion and the hurt of it all. It's one thing to be hurt and be reminded of that hurt over and over again. But what are we doing for solutions? What are we doing to get to a space and time where we're not seeing these tragedies occur over and over again? How do we break this cycle of systemic racism? How do we break that down?
So, I've been writing and creating poetry, working on music and having conversations with a lot of people, working on organizing grassroots efforts that will help push new legislation and a new consciousness. A space where we get back to the village, where we get back to protecting ourselves, policing ourselves. It's been a lot of brainstorming and planning and working towards solutions. That's the biggest thing we need right now.
And it's super important that music is a focus because music is oftentimes the quickest way to get any message across to a large mass of people. So, what messaging are we putting in our music? What spirit, what energy are we putting in it? I think it's important when it comes to building within the music community, even not being able to collaborate and create together now, that when people get in front of that microphone, when they pull out that pen or voice memo, when they're documenting their creativity, their spirit, that they're doing it in a space that will help shift consciousness in a positive way.
It's been so long that folks like me have been stepped on and knees in necks and shot and brutalized and terrorized for so long. And we have a multitude of leaders, musicians and artists that can push positivity through. Not that positivity hasn't been in music, but that we're collectively putting messaging in the music that will shift consciousness. I think that's super important right now.
Read: #SayHerName: Alicia Keys, Lizzo, Janet Jackson, Janelle Monáe And More Honor Breonna Taylor On Her Birthday, Demand Justice
What are you saying to the people? People are listening. What side of history are you going to decide to stand on? I have a quote that says, "Silence is my violence. It hurts to bite my tongue." We can't be silent right now. In our music, we can't avoid those uncomfortable situations, those uncomfortable conversations. It's gone on too long. A lot of people are comfortable in their bubbles. Everybody wants to be comfortable. But how can you be when you have others that are subjected to so much pain and trauma?
I've always been a strong believer that we are one village, no matter race or creed. And it's time that we weed out the bad. And those that have been silent, we need you now more than ever. We need people to step up. We need you to be voices for the collective, for the community, for our country because it's gone on for too long. And silence, it's like a finger on the trigger. It's important that we speak up.
I'd love to talk a bit more about some of the solutions that you see. What are some essential steps for making positive, long-term change?
Again, the messaging in the music. And we need to create very strong efforts to make sure we're getting the right legislation passed. We need to make sure we're voting for strong leadership, for folks that will protect and serve the common good of every citizen in this country. People being vocal, even about citizenship. Black folks are often overlooked as citizens. We're not afforded the same rights, so we need everybody speaking up. We need to police the police. We need to police those that are in office and make sure that they are being just and they're being fair so we can get to a space of equality by being fair and good-hearted people.
With the police that are currently working, there have been talks about having community review boards for those police. If you have one complaint, two complaints, you go in front of this review board and the community decides if you need to stay on the payroll. We're paying you to work for us, so there shouldn't be an officer like [Derek] Chauvin on the force who's had 18 complaints. 18 complaints but you're still out in the community you fear ... Let's have a review board and make sure that we are in full consciousness of who's patrolling our streets.
Related: Rihanna, Meek Mill, Billie Eilish, Migos & More Call For Police Reform In New York Now
I've been using my platform as a poet. I have a show that I do ... It's called "THE WORD: poetry and conversation," and I do it every Wednesday at 7 p.m. [CDT]. Usually, I have a guest on every week ... I started the show in the midst of the quarantine, I wanted to have an outlet, to have some relief. I'm an unemployed artist right now and I haven't worked for three months at this point. [There are] countless people like me who are struggling and figuring out what are we going to do to keep income coming in. It's tough. So, I said, "Let me start this and have an outlet where I can shine a light on amazing, talented, gifted friends of mine who do a lot of amazing work with their art."
The other night I decided to just open it up ... The show is usually an hour ... We went for almost seven hours last night ... There was so many moving moments and so much great dialogue. I hopped on at 7 [p.m.] feeling extremely tired, hurt, devastated, not knowing how I'm going to get through the show. Something I didn't want to do turned into almost seven hours of just upliftment. That heaviness that I felt in the beginning of the show, in light of everything that's still going on, I felt better. We all had a space and a platform to heal and to find some joy in the midst of all of this chaos. And it showed me the power of the word. That's why I called it "THE WORD," because there's so much power, so much energy in our words. It just reminded me of what we can do when we exert the right energy, and we can collectively come together because we're not alone.
I want to see people using their art to help heal. I want to see more of that collectively across the music industry. We need so much healing and our voices, our music, our words can help to do that. So I would just beg and plead with anybody who has a voice, that has a gift of music, to use your music for that cause, for good.
Read: The Best Apps & Tools For Recording And Monetizing Music In The COVID-19 Era
What is the role of art and music in fostering social change and racial justice?
I think it's really tapping in. When any creator creates, as a writer, you tap in deep inside and you follow your heart. You follow those love signals that allow you to verbalize and communicate what it is your spirit is telling you at the moment. So as artists, if we could all just really look deep inside, and really reconnect to the source of who we are as human beings, where we're spiritual beings having a human experience. And if we create from that space of love, healing and justice, what we'll create will be medicine for the soul. It'll be medicine for our country. It'll be a huge healing source that'll allow us to pick ourselves up and hopefully hit a reset button.
I have an album coming out. It was supposed to be out, but the quarantine happened; everything just changed. I have a song called "Change The World," which features Tarrey Torae, my wife; she's a singer-songwriter. I discovered a lot more relevance in the song in the past couple [of] days. I'm watching what's going on, and it wasn't even a song I was considering to be a first single or anything like that. But yesterday, I was like, "Man, I need to get this song out immediately because of the message that's in the music."
It really speaks to us being one. I have a line that says, "Those people over there, those ain't strangers / They're beautiful reflections of who we are." We put these divides up so much and I think, again, if we look inside, if we tap in and we create from a space that is led by love, the music we'll create will heal so many people.
Read: How Queer Rappers Are Defining The Next Generation Of Chicago Hip-Hop
What do you think that the music community at large can do to support Black lives and Black artists?
My first thought is there needs to be a fair distribution of wealth. Often, with artists across the board, but especially with Black artists, the splits aren't right. We're glorified in a sense that people love our music ... Our music is loved and appreciated by so many. We understand the role record labels and distributors play when it comes to getting music out there into the marketplace, but be fair in those splits. Make sure those artists can continue to thrive, because often it feels like an assembly line ... People aren't asking for a lot. Just asking for things to be fair, for folks to get what they worked very hard for. And we're making you money, so help me help you, I'll help you help me.
And make sure the music industry is tapping into artists that will push a positive message. We see a negative message that is constantly pushed. Not all music that's pushed is negative, but there's a lot of life-changing, soul-stirring music that will invoke positive change that is overlooked and not promoted. And there are a lot of artists on the ground doing great work, but there's a certain element that the industry continues to support music that promotes violence, misogynistic behavior and things that aren't necessarily lifting us up. We need music that's going to inspire us. And there are a lot of amazing artists that are creating music in that vein.
And no matter what side, because people's reality is reality ... There are other sides, but we only show one side of the coin. Let us see the full picture. We're very diverse. There isn't one kind of Black person. We come in many shades, colors, sizes, with many different thought patterns, styles and creativity. It should all be shown.
Read: Take Action: Want To Support Protesters And Black Lives Matter Groups? Here's How
What can well-intentioned listeners and music consumers do to discover and support Black artists who aren't rising to the Top 40 on Billboard?
It's such a different world musically, as far as the distribution of music and streaming. We fought for the Music Monetization Act and the Fair Play Fair Pay Act. With streaming, it's tough on artists because where we weren't getting fair pay before, the pie has gotten smaller and it's gotten tougher. So for the consumers, I would say do all you can to support artists across the board, not just those in the Top 100.
Normally, I would say make sure you're going out to that shows. If there's a livestream show, make sure that you go on and support. Make sure you're telling your friends about these amazing artists that touch your soul and move your spirit. Buy their product. Make sure you're doing all you can to support them and keep them lifted because it's tough being an artist.
The consumer can support artists' dreams. Artists are living their dream, they're given everything they can to flourish and to share their art and their gift and their voice. Make sure you're subscribing to their YouTube, following them on social media and putting money in their pocket. Become music ambassadors for the artists you love and make sure people are knowledgeable of those artists so that they don't disappear. It's a hard world. We'll be in love with an artist one minute, then here comes the next beautiful, shiny thing and we forget about that last shiny thing and they're left struggling. So we can just continue to support those artists and make sure they have a platform that will sustain their livelihood and their creativity.
Listen: Sean Ardoin On Addressing Racism In His Powerful New Song & Video "What Do You See"
What do you think non-Black individuals can be doing right now to support the Black community?
Well, first and foremost, reach out to your Black family, friends and those that you love. Check on them, see how they are feeling, be a support system. Again, don't be silent. We see it in the streets right now. I think we could all encompass the energy of the positive protests and apply that to our day-to-day. We know it's not your sole responsibility, but if you can help with speaking up, if you can help with encouraging people to have those review boards for the police, if you can create efforts that will get people out to vote for the right people. If you can, again, support artists and those that are making positive change.
Most importantly, it's not being silent, not sitting back [and] seeing harm come to your fellow citizen and being shut off to that just because they don't "look like you." That's why we have to continue to break down the divides. A lot of my white brothers and sisters have been hitting me up, checking on me and, man, that goes such a long way.
Read: How The Police Used The Cabaret Card Law To Discriminate Against Black Jazz Artists And Musicians
I mean, America needs to apologize. America has never officially said, "You know what? We did wrong by you. You worked and built this country for free. Here's reparations." Maybe it's free healthcare, maybe it's free education, something that will allow us to lift up. You hurt us for so long and it's like, "Man, slavery was so long ago. Why you tripping?" That's the attitude we get. It's like, "No, we're still feeling the effects."
People need to recognize that white privilege is real. It's not cool to ignore that people have had a leg up for hundreds of years ... But in the midst of still trying to fight for equality, we're dealing with all the brutality and the racism. To my white family out there, be conscious. Don't ignore it, don't have a blind eye or a deaf ear to what's happening. Be aware, be conscious and do what you can to fight those injustices. We've done so much for this country. It's about time some of that starts to come back around to us, so we can all be happy and live a fair, peaceful life.
I noticed you've been posting a lot about voting on your social media, which is super important right now. How can people support getting people out to vote? And how can they make sure that they're voting for the right people?
I think all of us kind of focus on the Presidential election. We've all just kind of directed our attention, that's if we vote, towards the President, and we need to continue to educate ourselves about the local issues. I think we're all waking up to the fact that on the ground locally is where the real change can and will happen. So we need to educate ourselves about who is running. We need to vet everybody; they need to be vetted by the community. The entire community needs to be aware of who we are potentially putting into an office.
If they have some ill background or some twisted views, we need to make sure we're putting the word out and let people know that they don't belong in a space of leadership. We can't have people who are going to protect those causing injustice. So education is the biggest thing. I think if we get into a practice of doing it, it will become less and less overwhelming. It'll just become a commonality.
We need to continue to educate ourselves about those local officials and be activists. Get out there and make sure you are using your voice. And make sure we're educating the younger folk who are coming up, who aren't of voting age, so they're learning the importance of voting at a younger age [and] how their voice is important. And their research and educating themselves is important when it comes to selecting those that we choose to put in power.
Ivan Barias On Silence As Complicity, Holding Major Labels Accountable & How To Be A Non-Black Latinx Ally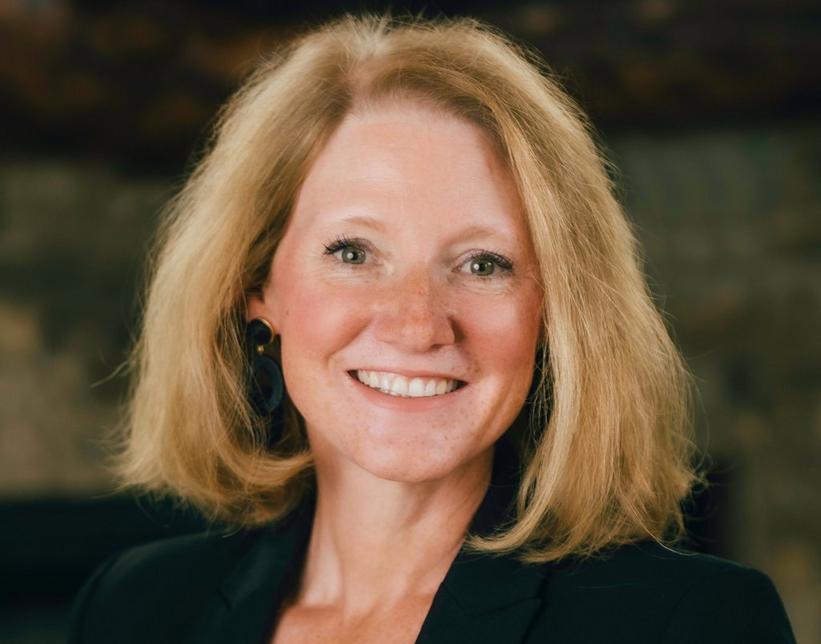 Theresa Wolters
Photo: Kelly Samson, Gallery Photography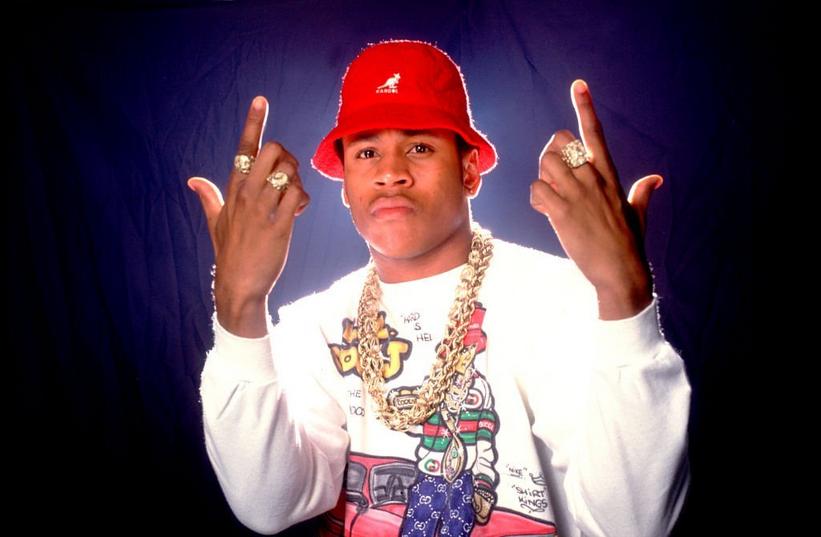 LL Cool J
Credit: Paul Natkin/Getty Images
news
20 Iconic Hip-Hop Style Moments: From Run-D.M.C. To Runways
From Dapper Dan's iconic '80s creations to Kendrick Lamar's 2023 runway performance, hip-hop's influence and impact on style and fashion is undeniable. In honor of hip-hop's 50th anniversary, look back at the culture's enduring effect on fashion.
GRAMMYs
/
Nov 21, 2023 - 08:47 pm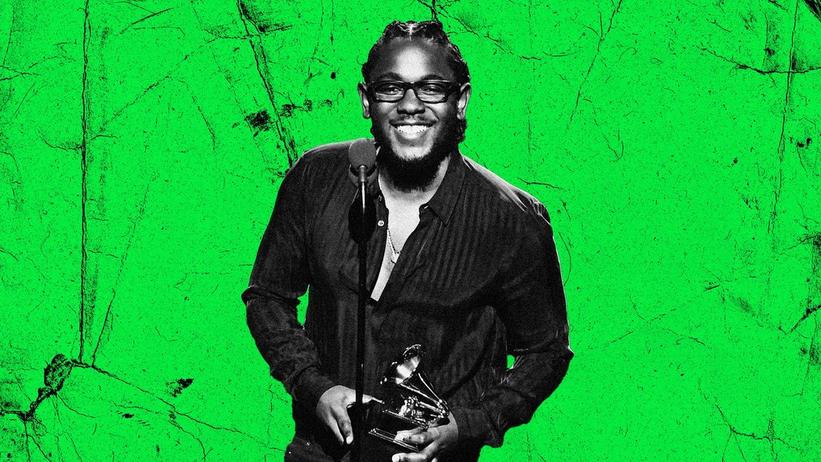 Kendrick Lamar
Photo: Jeff Kravitz/FilmMagic
video
GRAMMY Rewind: Kendrick Lamar Honors Hip-Hop's Greats While Accepting Best Rap Album GRAMMY For 'To Pimp a Butterfly' In 2016
Upon winning the GRAMMY for Best Rap Album for 'To Pimp a Butterfly,' Kendrick Lamar thanked those that helped him get to the stage, and the artists that blazed the trail for him.
GRAMMYs
/
Oct 13, 2023 - 06:01 pm
Updated Friday Oct. 13, 2023 to include info about Kendrick Lamar's most recent GRAMMY wins, as of the 2023 GRAMMYs.
A GRAMMY veteran these days, Kendrick Lamar has won 17 GRAMMYs and has received 47 GRAMMY nominations overall. A sizable chunk of his trophies came from the 58th annual GRAMMY Awards in 2016, when he walked away with five — including his first-ever win in the Best Rap Album category.
This installment of GRAMMY Rewind turns back the clock to 2016, revisiting Lamar's acceptance speech upon winning Best Rap Album for To Pimp A Butterfly. Though Lamar was alone on stage, he made it clear that he wouldn't be at the top of his game without the help of a broad support system. 
"First off, all glory to God, that's for sure," he said, kicking off a speech that went on to thank his parents, who he described as his "those who gave me the responsibility of knowing, of accepting the good with the bad."
He also extended his love and gratitude to his fiancée, Whitney Alford, and shouted out his Top Dawg Entertainment labelmates. Lamar specifically praised Top Dawg's CEO, Anthony Tiffith, for finding and developing raw talent that might not otherwise get the chance to pursue their musical dreams.
"We'd never forget that: Taking these kids out of the projects, out of Compton, and putting them right here on this stage, to be the best that they can be," Lamar — a Compton native himself — continued, leading into an impassioned conclusion spotlighting some of the cornerstone rap albums that came before To Pimp a Butterfly.
"Hip-hop. Ice Cube. This is for hip-hop," he said. "This is for Snoop Dogg, Doggystyle. This is for Illmatic, this is for Nas. We will live forever. Believe that."
To Pimp a Butterfly singles "Alright" and "These Walls" earned Lamar three more GRAMMYs that night, the former winning Best Rap Performance and Best Rap Song and the latter taking Best Rap/Sung Collaboration (the song features Bilal, Anna Wise and Thundercat). He also won Best Music Video for the remix of Taylor Swift's "Bad Blood." 
Lamar has since won Best Rap Album two more times, taking home the golden gramophone in 2018 for his blockbuster LP DAMN., and in 2023 for his bold fifth album, Mr. Morale & the Big Steppers.
Watch Lamar's full acceptance speech above, and check back at GRAMMY.com every Friday for more GRAMMY Rewind episodes. 
10 Essential Facts To Know About GRAMMY-Winning Rapper J. Cole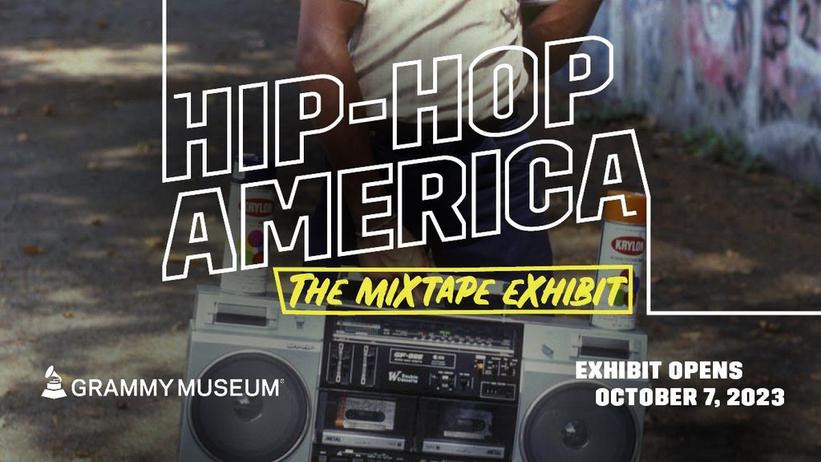 The GRAMMY Museum's 'Hop America: The Mixtape Exhibit' opens Saturday, Oct. 7, 2023
Image courtesy of the GRAMMY Museum
news
GRAMMY Museum To Celebrate 50 Years Of Hip-Hop With 'Hip-Hop America: The Mixtape Exhibit' Opening Oct. 7
The new exhibit honors the 50th anniversary of hip-hop through an expansive and interactive exploration that features artifacts from legendary artists including the Notorious B.I.G., Tupac Shakur, LL Cool J, and more.
GRAMMYs
/
Sep 7, 2023 - 03:11 pm
The GRAMMY Museum is celebrating the 50th anniversary of hip-hop this fall with the newly announced Hip-Hop America: The Mixtape Exhibit, an immersive, interactive, 5,000-square foot experience celebrating the multifaceted world of hip-hop and the global impact and influence of the genre and culture. Launching Saturday, Oct. 7, and running through Wednesday, Sept. 4, 2024, the exhibit will feature expansive exhibits exploring hip-hop music, dance, graffiti, fashion, business, activism, and history as well as artifacts from hip-hop pioneers like Tupac Shakur, the Notorious B.I.G., LL Cool J, and many more.
Additionally, the exhibit features a one-of-a-kind Sonic Playground, featuring five interactive stations that invite visitors of all ages to partake in DJing, rapping and sampling, all essential elements comprising hip-hop culture. Additional virtual and in-person education and community engagement programs will be announced at a later date.
Exploring the countless ways hip-hop music and culture has dominated popular culture over the last 50 years, Hip-Hop America: The Mixtape Exhibit was curated by a team of four co-curators who bring a deep knowledge of hip-hop, academic rigor and creativity to the project. They include:
Felicia Angeja Viator, associate professor of history, San Francisco State University, author of 'To Live And Defy In LA: How Gangsta Rap Changed America,' and one of the first women DJs in the Bay Area hip-hop scene

Adam Bradley, Professor of English and founding director of the Laboratory for Race and Popular Culture (the RAP Lab) at UCLA, and co-editor of 'The Anthology of Rap'

Jason King, Dean, USC Thornton School of Music and former chair of the Clive Davis Institute of Recorded Music at NYU

Dan Charnas, Associate Arts Professor, NYU Clive Davis Institute of Music, and author of 'Dilla Time: The Life And Afterlife Of The Hip-Hop Producer Who Reinvented Rhythm'
The co-curators worked in conjunction with GRAMMY Museum Chief Curator and Vice President of Curatorial Affairs Jasen Emmons as well as a 20-member Advisory Board.
Read More: 50 Artists Who Changed Rap: Jay-Z, The Notorious B.I.G., Dr. Dre, Nicki Minaj, Kendrick Lamar, Eminem & More
Hip-Hop America: The Mixtape Exhibit is an educational journey through several key themes:
Origins: Discover the roots of hip-hop in the Bronx and New York City, where DJs were the original stars, and graffiti and breakdancing were integral to the culture.

Innovation: Explore how hip-hop artists have innovatively used technology, from transforming turntables into musical instruments to pioneering sampling techniques.

Sounds of Hip-Hop: Experience the diverse sounds of hip-hop in four themed studios, showcasing the evolution of production, the intersection of hip-hop and car culture, the craft of hip-hop lyrics, and the influence of R&B.

Fashion: Dive into the world of hip-hop fashion, featuring iconic clothing, jewelry and style.

Regionalism: Discover 14 hip-hop scenes across the United States, showcasing the importance of local and regional contributions.

Entrepreneurialism: Learn about the transformation of hip-hop from a back-to-school party in the Bronx to a multi-billion-dollar global industry.

Media: Discover the role of media in shaping hip-hop's development, from radio stations to pioneering shows like "Yo! MTV Raps."

Community: Explore how hip-hop has brought people together over the last 50 years, with an interactive 'Hip-Hop America' playlist featuring 200 songs that trace the genre's evolution.
Highlights from Hip-Hop America: The Mixtape Exhibit include:
The Notorious B.I.G.'s iconic 5001 Flavors custom red leather peacoat he wore in Junior M.A.F.I.A.'s music video "Players Anthem"

Kurtis Blow's original handwritten lyrics for his 1980 hit single, "The Breaks," the first gold-certified rap song

Black suede fedora hat and Adidas Superstars belonging to Darryl "DMC" McDaniels of Run-D.M.C.

Tupac Shakur's handwritten essay "Give Me Liberty or Give Me Death," circa 1992

Two outfits designed by Dapper Dan, Harlem fashion icon: 1) a half-length black leather jacket worn by Melle Mel (Melvin Glover, b. 1961) in performance at the 1985 GRAMMY Awards; and a black-and-yellow leather bucket hat and jacket worn by New York hip-hop artist Busy Bee (David James Parker)

Egyptian Lover's gold Roland 808, the beat-making tool

LL Cool J's red Kangol bucket hat 
Hip-Hop America: The Mixtape Exhibit is a key event taking place as the world is celebrating 50 years of hip-hop this year. The origins of hip-hop can be traced back to Aug. 11, 1973, when DJ Kool Herc DJed a birthday party inside the recreation room of an apartment building located on 1520 Sedgwick Avenue in the South Bronx, New York City. This history-making date marks the birth of hip-hop and is the reason why we're celebrating hip-hop's 50th anniversary this year. The 50th anniversary of hip-hop means artists, fans, and the music industry at-large are celebrating the momentous milestone via hip-hop concerts, exhibits, tours, documentaries, podcasts, and more around the globe across 2023.
Visit the GRAMMY Museum website for more information regarding advanced ticket reservations for Hip-Hop America: The Mixtape Exhibit.
50 Artists Who Changed Rap: Jay-Z, The Notorious B.I.G., Dr. Dre, Nicki Minaj, Kendrick Lamar, Eminem & More