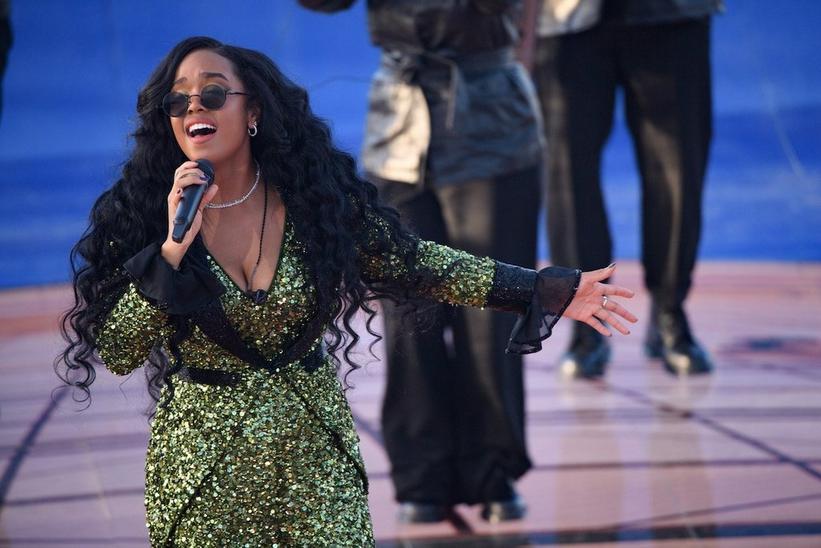 H.E.R. performs at the "Oscars: Into the Spotlight" special at the 2021 Oscars
Photo: Richard Harbaugh/A.M.P.A.S. via Getty Images
news
H.E.R. Performs Battle Song "Fight For You" From 'Judas And The Black Messiah' At The 2021 Oscars
Singer/songwriter and guitarist H.E.R. performed "Fight For You" from the five-time-nominated film 'Judas and the Black Messiah' at the 2021 Oscars
GRAMMYs
/
Apr 26, 2021 - 06:10 am
The blazing singer/songwriter and guitarist H.E.R. performed her courageous song "Fight For You" from Judas and the Black Messiah at the 2021 Oscars.
The film is up for five Academy Awards, including Best Picture and Best Supporting Actor.
In a lead-up to the performance at the 2021 Oscars pre-show, an aglow H.E.R. said "I'm really excited for people to see it," and "It's very powerful and important to me."
Keep watching this space at GRAMMY.com for more news about 2021 Oscars performers and/or winners.
H.E.R. Wins Best Original Song For "Fight For You" From 'Judas And The Black Messiah' At The 2021 Oscars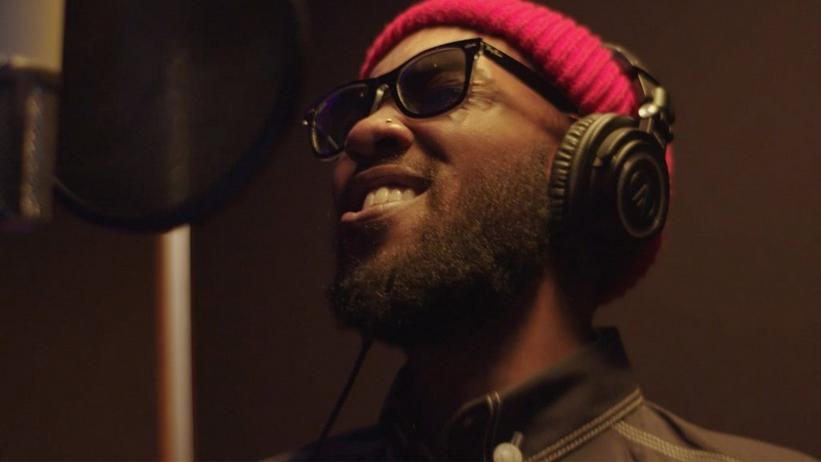 news
ReImagined At Home: Watch Ant Clemons Croon The Cosmic Blues In Performance Of Bill Withers' "Ain't No Sunshine"
Singer/songwriter Ant Clemons puts his own spin on Bill Withers' immortal "Ain't No Sunshine" in an exclusive performance for ReImagined At Home.
GRAMMYs
/
Jun 15, 2021 - 08:13 pm
Why has Bill Withers' immortal hit, "Ain't No Sunshine," endured for decades? And, furthermore, why does it seem set to reverberate throughout the ages?
Could it be because it's blues-based? Because it's relatable to anyone with a pulse? Because virtually anyone with an ounce of zeal can believably yowl the song at karaoke?
Maybe it's for all of those reasons and one more: "Ain't No Sunshine" is flexible.
In the latest episode of ReImagined At Home, check out how singer/songwriter Ant Clemons pulls at the song's edges like taffy. With a dose of vocoder and slapback, Clemons recasts the lonesome-lover blues as the lament of a shipwrecked android.
Giving this oft-covered soul classic a whirl, Clemons reminds music lovers exactly why Withers' signature song has staying power far beyond his passing in 2020. It will probably be a standard in 4040, too.
Check out Ant Clemons' cosmic, soulful performance of "Ain't No Sunshine" above and click here to enjoy more episodes of ReImagined At Home.
ReImagined At Home: Keedron Bryant Powerfully Interprets John Legend's Love Song "Ordinary People"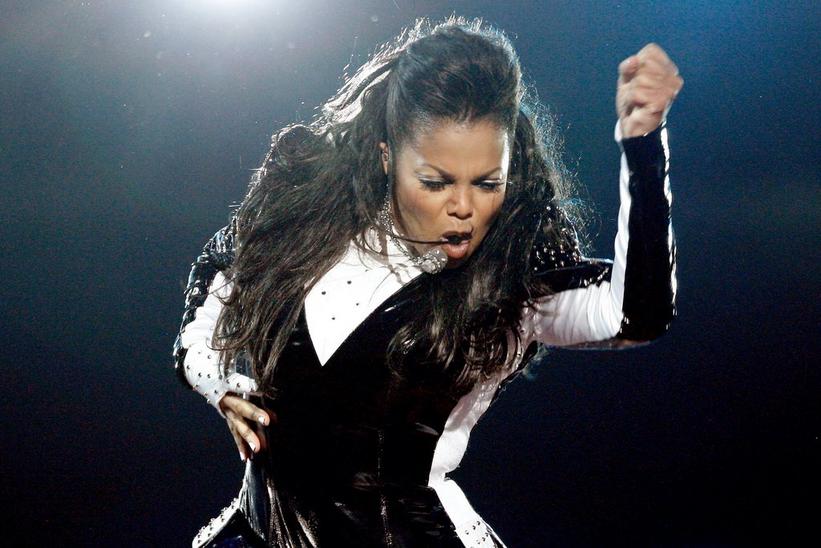 Photo: Christopher Polk/Getty Images
news
Recordings By Janet Jackson, Louis Armstrong, Odetta & More Inducted Into The National Recording Registry
Selections by Albert King, Labelle, Connie Smith, Nas, Jackson Browne, Pat Metheny, Kermit the Frog and others have also been marked for federal preservation
GRAMMYs
/
Mar 25, 2021 - 02:37 am
The Librarian of Congress Carla Haden has named 25 new inductees into the National Recording Registry of the Library of Congress. They include Janet Jackson's "Rhythm Nation 1814," Louis Armstrong's "When the Saints Go Marching In," Labelle's "Lady Marmalade," Nas' "Illmatic," Kool & the Gang's "Celebration," Kermit the Frog's "The Rainbow Connection" and more.
"The National Recording Registry will preserve our history through these vibrant recordings of music and voices that have reflected our humanity and shaped our culture from the past 143 years," Hayden said in a statement. "We received about 900 public nominations this year for recordings to add to the registry, and we welcome the public's input as the Library of Congress and its partners preserve the diverse sounds of history and culture."
The National Recording Preservation Board is an advisory board consisting of professional organizations and experts who aim to preserve important recorded sounds. The Recording Academy is involved on a voting level. The 25 new entries bring the number of musical titles on the registry to 575; the entire sound collection includes nearly 3 million titles. Check out the full list of new inductees below:
National Recording Registry Selections for 2020
Edison's "St. Louis tinfoil" recording (1878)

"Nikolina" — Hjalmar Peterson (1917) (single)

"Smyrneikos Balos" — Marika Papagika (1928) (single)

"When the Saints Go Marching In" — Louis Armstrong & his Orchestra (1938) (single)

Christmas Eve Broadcast--Franklin D. Roosevelt and Winston Churchill (December 24, 1941)

"The Guiding Light" — Nov. 22, 1945

"Odetta Sings Ballads and Blues" — Odetta (1957) (album)

"Lord, Keep Me Day by Day" — Albertina Walker and the Caravans (1959) (single)

Roger Maris hits his 61st homerun (October 1, 1961)

"Aida" — Leontyne Price, et.al. (1962) (album)

"Once a Day" — Connie Smith (1964) (single)

"Born Under a Bad Sign" — Albert King (1967) (album)

"Free to Be…You & Me" — Marlo Thomas and Friends (1972) (album)

"The Harder They Come" — Jimmy Cliff (1972) (album)

"Lady Marmalade" — Labelle (1974) (single)

"Late for the Sky" — Jackson Browne (1974) (album)

"Bright Size Life" — Pat Metheny (1976) (album)

"The Rainbow Connection" — Kermit the Frog (1979) (single)

"Celebration" — Kool & the Gang (1980) (single)

"Richard Strauss: Four Last Songs" — Jessye Norman (1983) (album)

"Janet Jackson's Rhythm Nation 1814" — Janet Jackson (1989) (album)

"Partners" — Flaco Jiménez (1992) (album)

"Somewhere Over the Rainbow"/"What A Wonderful World" — Israel Kamakawiwo'ole (1993) (single)

"Illmatic" — Nas (1994) (album)

"This American Life: The Giant Pool of Money" (May 9, 2008)
Learn To Make Beats With Library Of Congress' New Digital DJ Tool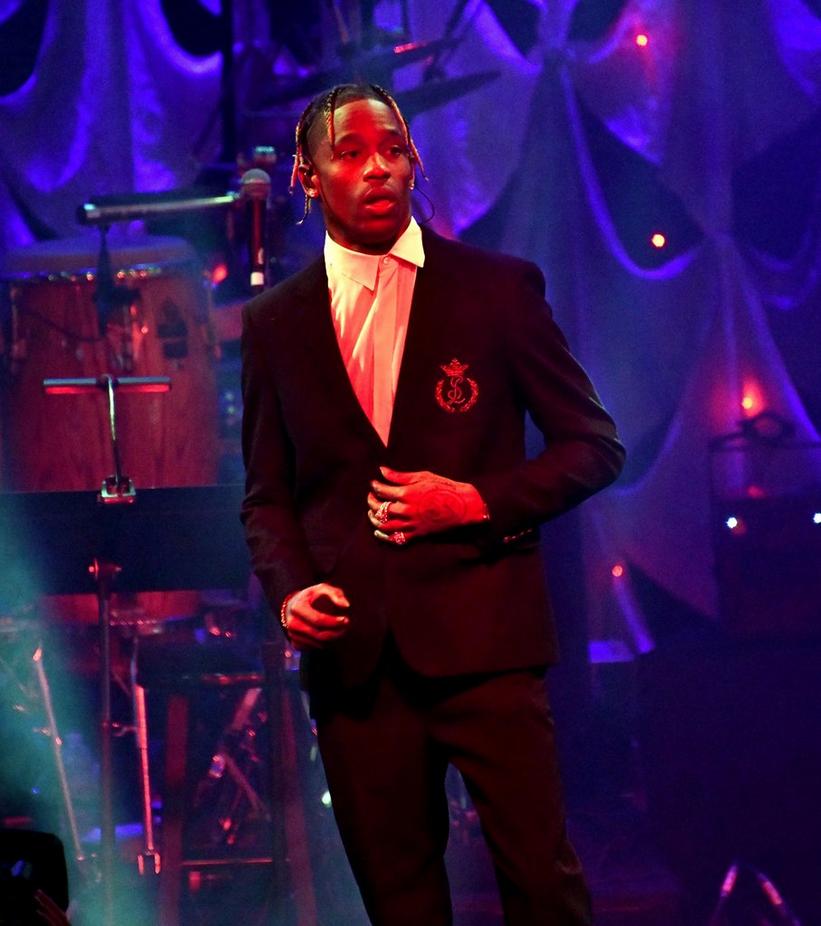 Photo: Scott Dudelson/Getty Images
news
Everyone's A VIP At Clive Davis' Pre-GRAMMY Gala: From Travis Scott To Jimmy Jam To Brandi Carlile
Pass through the velvet rope at the Beverly Hilton in Los Angeles for an exclusive look at the star-studded 2019 Pre-GRAMMY Salute To Industry Icons
GRAMMYs
/
Feb 11, 2019 - 12:27 am
On Feb. 9, on the eve of Music's Biggest Night, the 61st GRAMMY Awards, artists from across genres and decades gathered at the glitzy Beverly Hilton in Beverly Hills, Calif. for the 2019 Pre-GRAMMY Salute To Industry Icons.
Less than 24 hours before the big red carpet walk today, the likes of current GRAMMY nominees Ella Mai, Dua Lipa, Diplo, Shaggy, Alice Cooper and Weird Al Yankovich, and GRAMMY winners Melissa Etheridge and Quincy Jones, brought their vibrant energy and killer looks at the annual celebration hosted by the Recording Academy and Clive Davis. Onlookers tried to spy the glam looks on the red carpet as they peered into the hotel's glass—we'll let you past the velvet rope and walk it with us as at this exclusive music industry event.
Dua Lipa & Ellie Goulding | Photo: Steve Granitz/WireImage/Getty Images
This year's who's-who of music gala celebrated iconic industry veteran Clarence Avant, known as the Godfather Of Black Music, as the honoree of the evening. Like event host and fellow legend Davis, he helped launch the careers of many great artists, working with the likes of GRAMMY-winning greats Bill Withers, Kenneth "Babyface" Edmonds and Jimmy Jam and Terry Lewis of The Time.
The video celebrating Avant had countless heroes such as Former President Barack Obama, Jones, Diddy and JAY-Z sharing how much they love Avant, the powerful impact he's made on their lives and music, and how he always knows the right thing to say. Recording Academy President/CEO Neil Portnow introduced him with a fitting complement, and a huge one given the company they were in: "You're the ultimate music person." The Time properly brought the funk on stage to celebrate Avant with a performance of their '80s hits "The Bird" and "Jungle Love," dancing as if no time had passed.
Current GRAMMY nominee Travis Scott set the mood opening the evening's performances with "Goosebumps" and "Sicko Mode," while sisters and fellow nominees Chloe x Halle brought home a rousing cover of the late GRAMMY-winning Queen Of Soul Aretha Franklin's "Sisters Are Doing It For Themselves." Brandi Carlile, another current GRAMMY nominee, returned to the stage to join the duo, along with past nominee Valerie Simpson and Broadway star Keala Settle, ending the evening on quite the high note.
Chloe x Halle | Photo: Scott Dudelson/Getty Images
Other musical guests for the evening included current nominees Bebe Rexha, Florida Georgia Line and H.E.R., along with past nominees Jazmine Sullivan and Ledisi, plus GRAMMY winner Rob Thomas. Sullivan and Thomas offered a powerful duet, belting out Aretha and George Michael's "I Knew You Were Waiting (For Me)."
As the evening rolled on, Davis made sure to highlight all the countless legends in the room, as the crowd continuously burst into applause and often up on their feet to celebrate the likes of music greats Barbara Streisand, George Clinton and Dionne Warwick, along with House Speaker Nancy Pelosi, Apple's Tim Cook and even former-L.A. Lakers star Kareem Abdul-Jabbar.
Don't forget to tune in to the 2019 GRAMMYs live from Staples Center today. Start with the GRAMMY Awards Premiere Ceremony at 12:30 p.m. PST/3:30 ET, then follow us to the red carpet at 2:00 p.m. PST/5:00 p.m. ET—both will be live streamed right here on right here on GRAMMY.com.
Then the moment you've all been waiting for, the 61st GRAMMY Awards, hosted by 15-time GRAMMY winner Alicia Keys, will air live at 5:00 p.m. PST/8:00 p.m. ET / 7:00 p.m. CT on CBS.
GRAMMY Nominees In Their Own Words: Brandi Carlile, H.E.R., Shawn Mendes, Janelle Monaé & More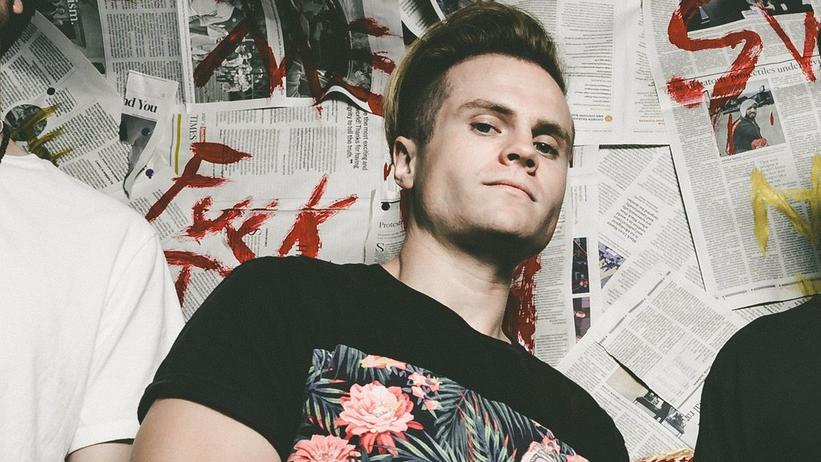 news
Herbal Tea & White Sofas: Why Dead Poet Society's Jack Underkofler Has The "Least Picky" Backstage Rider
In the latest episode of Herbal Tea & White Sofas, learn why Dead Poet Society lead singer Jack Underkofler is committed to having the world's most reasonable backstage rider
GRAMMYs
/
Jul 8, 2021 - 12:26 am