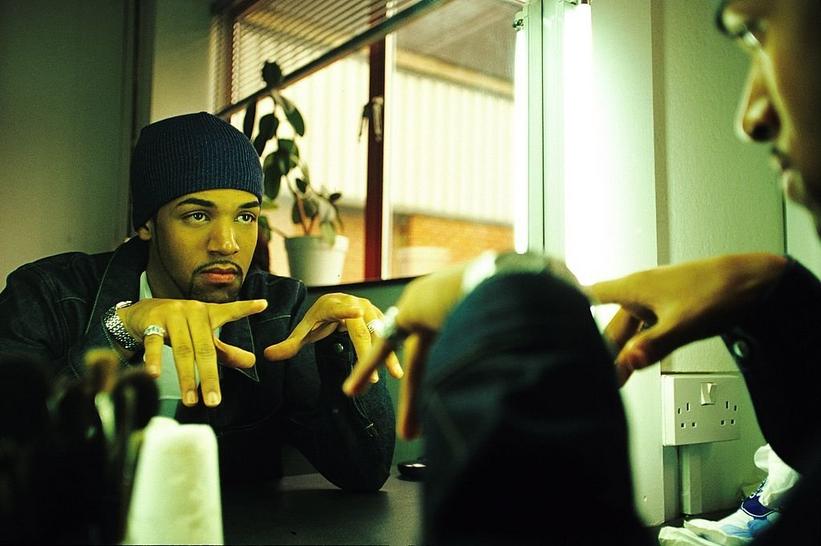 Craig David on the set of his "Fill Me In" music video in 2000
news
Can You Fill Me In: 20 Years Of Craig David's 'Born To Do It'
Released two decades ago this month in his native U.K., Craig David's breakout debut album marked the definitive moment when U.K. garage went supernova and transformed the singer from a supporting player into a GRAMMY-nominated R&B star
GRAMMYs
/
Aug 27, 2020 - 06:46 pm
In March 2001, 19-year-old Craig David was on top of the world. The singer-songwriter's debut full-length, Born To Do It, entered the U.K. albums chart at No. 1 on the week of its August 2000 release. By the new year, he had arena shows booked across the U.K. At the beginning of the month, David played for a sold-out crowd at London's prestigious Wembley Stadium, while camera crews shot footage for a future concert film. As coming-out parties go, it was the stuff of dreams.
On the road that spring, David spoke to the Los Angeles Times about his hopes of cracking America. (He also discussed the careful upkeep of his already-famous beard, seen on the cover of Born To Do It: "It takes about 30 minutes to perfect the symmetry.") While confident in his talents, David knew U.S. success was no sure thing: "I'm at square one."
What he could offer new ears, though, was the distinctly British sound of U.K. garage. The genre, which evolved out of the U.S. garage scene led by DJ-producers like Todd Edwards and Mood II Swing, is also referred to as 2-step garage or simply 2-step. (Genre sticklers might quibble, but the terms are often used interchangeably to describe the same sound.) At the time, David gave the Los Angeles Times a neat explainer on the genre that launched him. "It's a hybrid of R&B; and house-garage where you take the bass drum off the second and fourth beats of the bar," he said. "That gives a unique skipping feel."
After bubbling up in grimy London clubs via DJs like MJ Cole and DJ EZ, the genre went mainstream in the Y2K era. In May 1999, Shanks & Bigfoot's unassuming U.K. garage tune, "Sweet Like Chocolate," hit No. 1 on the U.K. singles chart. That November, U.K. garage duo Artful Dodger released "Re-Rewind (The Crowd Say Bo Selecta)," featuring a then-little-known Craig David on vocals. The single fused all the hallmarks of garage—complete with a twitchy beat, breaking glass sound effects and a DJ "backspin"—with the crossover appeal of David's honeyed vocals. "Re-Rewind" reached No. 2 on the charts, officially marking the arrival of the genre's new star.
For David, Born To Do It was the natural next step after the breakout success of "Re-Rewind," but he had no intention of making a pure U.K. garage record. The album, released 20 years ago this month, captures an artist as steeped in U.S. R&B and pop as the "unique skipping feel" taking over U.K. dance floors. Born To Do It also marked the definitive moment when U.K. garage went supernova, a double impact that saw the underground British genre and its bright young ambassador gain enough mass appeal to crack the U.S.
Watch: Fun Times With Rudimental
David met Mark Hill and Pete Devereux, aka Artful Dodger, in their shared hometown of Southampton on England's south coast. After watching the teenager DJ at a local club, the duo invited David to their modest studio the next day. David performed on three tracks on Artful Dodger's debut album, It's All About The Stragglers (2000), including "Re-Rewind." The guest-heavy LP, which also featured British vocalists Michelle Escoffery, Romina Johnson and Lifford, applied pop sheen to a U.K. garage template. (With only a few of its tracks available on streaming services, It's All About The Stragglers is now something of a rare gem.)
Mark Hill recognized that David's ambitions went beyond guest spots. "We couldn't afford to pay him for the vocals [on Stragglers] so we just offered him studio time as well and I could help to produce his stuff … " Hill recalled in an interview with Soul Culture. Born To Do It evolved organically from that laidback arrangement. Without any outside input or label pressure, Hill and David finished the album before "Re-Rewind" blew up in the clubs. After that boost, the pair went back to record one more track that could "bridge the gap," as Hill put it to Soul Culture, between the Artful Dodger sound and the Craig David solo project. That late addition to the track list was called "Fill Me In."
Released ahead of the album in April 2000, "Fill Me In" debuted at No. 1 on the U.K. singles chart. Sonically, its stuttering drums and lush string samples would've been at home on It's All About The Stragglers. However, its songwriting highlighted David's specific touch, with lyrics that shift perspective from the teenagers creeping around to the watchful parents. Buoyed by the success of "Fill Me In" and its follow-up single, "7 Days," released that July, Born To Do It was a lock to top the U.K. albums chart.
With Wembley conquered, David set his sights more keenly on the U.S. Atlantic Records released Born To Do It stateside in 2001, peaking at No. 11 on the Billboard 200 chart. The singer toured North America with an eight-piece band in early 2002, then closed his trip that February at the GRAMMYs, where "Fill Me In" was nominated for Best Male Pop Vocal Performance. While David didn't win, he shared the category with his boyhood hero, Michael Jackson who was nominated that year for "You Rock My World." It was another pinch-yourself moment for the striver from Southampton. "It's all been very surreal," David told Billboard in 2001. "When I do interviews, I sometimes talk in the third person, like I'm watching this other artist grow."
After the ice-breaker of "Fill Me In," Born To Do It soon strays from the U.K. garage mold. In addition to Michael Jackson, David grew up listening to his mom's favorites like Terence Trent D'Arby, Stevie Wonder and The Osmonds. Later, he discovered the new school of '90s R&B from across the Atlantic. By 19, he was hyperliterate about the music that shaped him. In his concert film, Off The Hook...Live At Wembley (2001), David excitedly recounts the story of an out-of-the-blue call from rap mogul Sean Combs, known then as Puff Daddy. "This guy is a pioneer in taking old samples and bringing them into contemporary music, from [The Notorious] B.I.G. to 112 to Faith Evans," he marvels to the camera. "And this guy is on the phone telling me he likes 'Fill Me In.'"
That easy familiarity with the history of U.S. R&B and pop runs throughout Born To Do It. On "Rendezvous" and "Last Night," David strikes a silky loverman tone that recalls the likes of Usher and Ginuwine. Warm Spanish guitar carries "7 Days," which earned David his second GRAMMY nomination for Best Male Pop Vocal Performance in 2003. Its catchy, humble-bragging chorus ("I met this girl on Monday / Took her for a drink on Tuesday") later went on to launch a million memes. "Time To Party" is a peppy, innocent celebration of Friday nights at the club, while "Follow Me" slows things right down in a D'Angelo-like bedroom jam. Then there's "Bootyman," which somehow riffs on the nursery rhyme "One, Two, Buckle My Shoe" and "The Candy Man" song from Willy Wonka, while also spelling out the URL "www.CD.com" in full.
For all of David's smoothness, Born To Do It is more suggestive than explicit, painting David as the R&B casanova you could bring home to mom. Just as "Fill Me In" considered the parents' perspective, "Can't Be Messin' Around" is about staying faithful to a girlfriend despite the come-ons of an interloper "wanting me to hold her oh so tightly." Late album highlight "You Know What" then balances the libido and lovestruck yearning as David croons about the one that got away.
David released his second album, Slicker Than Your Average, in November 2002. Unlike the boyish ease of Born To Do It, the follow-up opens with a score-settling title track. "Ever since I first stepped up / They thought I wasn't good enough," David sings. The song lists dings made against the singer—he's too "squeaky clean," he's got nothing to say, he's a one-hit wonder—then dismisses them with pointed swagger.
Despite his usually sunny outlook, David chafed against the barbs that came with fame. In 2002, the U.K. sketch show "Bo' Selecta!" turned the singer into a recurring caricature, destining him to years of punchlines. (The show's creator, Leigh Francis, recently apologized for his insensitive portrayal of Black celebrities.) After his 2010 Motown covers album, Signed Sealed Delivered, David relocated to Miami for a fresh start. He got shredded, built a loyal Instagram following and DJed for friends at his multimillion-dollar penthouse. Life was good, but he wasn't making music.
David eventually returned to the U.K. to work on new songs alongside producer White N3rd and others. After a widely shared cameo on Kurupt FM's BBC Radio 1 takeover, David released Following My Intuition in 2016, his first album in six years. Coming full circle from Born To Do It, the LP hit No. 1 in the U.K. Just like that, Craig David was back in the game.
Ever since that surprise call from Puffy, Born To Do It keeps finding new believers throughout the decades. On his 2007 mixtape cut "Closer," Drake rapped about racing through back streets "on my Craig David sh*t." Ed Sheeran and Disclosure, who grew up bumping Born To Do It on CD, helped encourage Artful Dodger, now known as Original Dodger for legal reasons, to return to production in 2017. Earlier this year, R&B superstar Khalid tapped David for "hidden ad-libs" on his late-night slow burner, "Eleven."
As for the man himself, he's still proud of the staying power of Born To Do It. But as his Instafamous "NOW" wristwatch makes clear, Craig David doesn't dwell in the past. If you're born to do something, the best thing is to keep doing it.
I Met Her in Philly: D'Angelo's 'Brown Sugar' Turns 25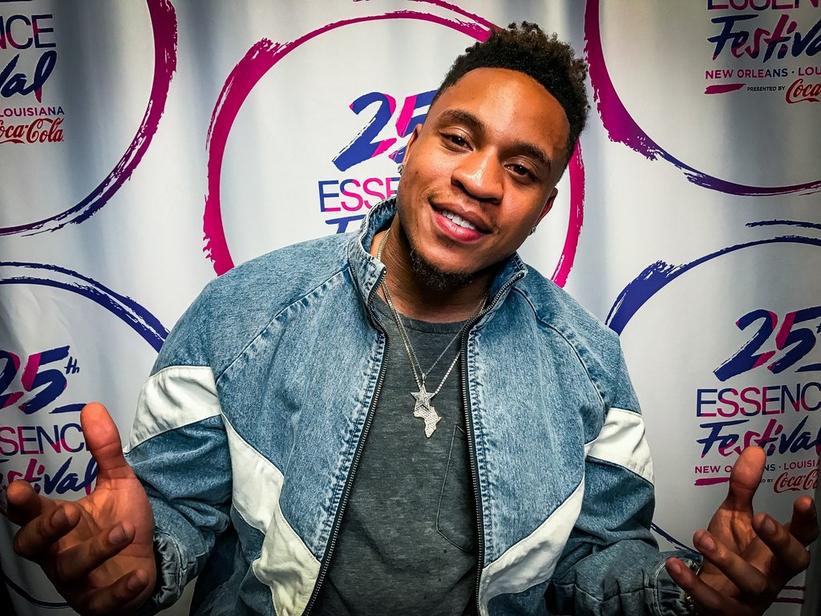 news
Rotimi On Performing At ESSENCE Fest, Growing Up African-American & More
The Nigerian-American singer and actor sat down with the Recording Academy to talk about what inspired his latest album, 'Walk With Me'
GRAMMYs
/
Jul 8, 2019 - 10:04 pm
In 2015, Rotimi stepped into the New Orleans Superdome for the first time to experience the magic of ESSENCE Fest. Four years later, in 2019, the "Love Riddim" singer returned to the celebration as a performer, something he said was spoken into existence.
"Last year me and my manager had a conversation and I said, 'Listen, I'm going to be on the [ESSENCE] mainstage this year. 365 days later, we did it," Rotimi told the Recording Academy at the 25th annual ESSENCE Fest.
Rotimi, also an actor on Starz' "Power," has evolved since his last album, 2017's Jeep Music, Vol.1. The singer said he really hit home with its follow-up, the recently released Walk With Me, a project he worked hard for, putting in hours in the studio after filming on set.
"Walk With Me is the first time I actually felt like I was giving myself as an artist, and personally I feel like with everything else I have going on I wanted to show people that this is really what I do," he said. "I wanted people to understand who Rotimi is, who Rotimi was before, who I want to be and just understand my growth and the journey and my passion for what I do."
Part of why the album felt like such a representation of him is because it embodies beats of his African roots, something he said was very present growing up Nigerian-American.
"I grew up with a lot of Fela Kuti and I grew up with Bob Marley," he said of his musical roots. "But I also grew up with Carl Thomas and Genuine and Usher, so there was a genuine mixture of who I am and what I've grown up to listen to. The actual Walk With Me project was a mixture of influences of Akon and Craig David."
Mumu Fresh On What She Learned From Working With The Roots, Rhyming & More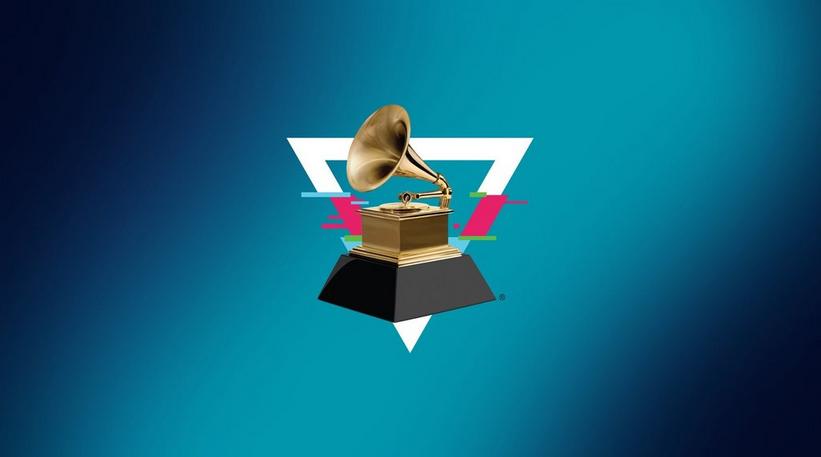 news
Find Out Who's Nominated For Best Rap Album | 2020 GRAMMY Awards
Dreamville, Meek Mill, 21 Savage, Tyler, The Creator, and YBN Cordae all earn nominations in the category
GRAMMYs
/
Nov 20, 2019 - 06:28 pm
The 2020 GRAMMYs are just around the corner, and now the nominations are in for the coveted honor of Best Rap Album. While we'll have to wait until the 62nd GRAMMY Awards air on CBS on Jan. 26 to find out who will win, let's take a look at which albums have been nominated for Best Rap Album.
Revenge of the Dreamers III – Dreamville
This star-studded compilation album from 11-time GRAMMY nominee
J. Cole
and his Dreamville Records imprint features appearances from some of the leading and fastest-rising artists in hip-hop today, including label artists EARTHGANG, J.I.D, and Ari Lennox, plus rappers T.I, DaBaby, and Young Nudy, among many others. Recorded in Atlanta across a 10-day recording session,
Revenge of the Dreamers III
is an ambitious project that saw more than 300 artists and producers contribute to the album, resulting in 142 recorded tracks. Of those recordings, 18 songs made the final album, which ultimately featured contributions from 34 artists and 27 producers.
Dreamers III, the third installment in the label's Revenge of the Dreamers compilation series, debuted at No. 1 on the Billboard 200 chart and achieved gold status this past July. In addition to a Best Rap Album nod, Dreamers III is also nominated for Best Rap Performance next year for album track "Down Bad," featuring J.I.D, Bas, J. Cole, EARTHGANG, and Young Nudy.
Championships – Meek Mill
In many ways, Championships represents a literal and metaphorical homecoming for Meek Mill. Released in November 2018, Championships is the Philadelphia rapper's first artist album following a two-year prison sentence he served after violating his parole in 2017. Championships, naturally, sees Meek tackling social justice issues stemming from his prison experience, including criminal justice reform. The album debuted at No. 1 on the Billboard 200, his second chart-topper following 2015's Dreams Worth More Than Money, and reached platinum status in June 2019. Meek Mill's 2020 Best Rap Album nod marks his first-ever GRAMMY nomination.
i am > i was – 21 Savage
Breakout rapper and four-time GRAMMY nominee 21 Savage dropped i am > i was, his second solo artist album, at the end of 2018. The guest-heavy album, which features contributions from Post Malone, Childish Gambino, J. Cole, and many others, has since charted around the world, topped the Billboard 200 – a first for the artist – in the beginning of 2019, and achieved gold status in the U.S. As well, nine songs out of the album's 15 original tracks landed on the Hot 100 chart, including multi-platinum lead single "A Lot," which is also nominated for Best Rap Song next year. 21 Savage's 2020 Best Rap Album nomination, which follows Record of the Year and Best Rap/Sung Performance nods for his 2017 Post Malone collaboration, "Rockstar," marks his first solo recognition in the top rap category.
IGOR – Tyler, The Creator
The eccentric Tyler, The Creator kicked off a massive 2019 with his mid-year album, IGOR. Released this past May, IGOR, Tyler's fifth solo artist album, is his most commercially successful project to date. The album debuted at No. 1 on the Billboard 200, marking his first time topping the coveted chart, while its lead single, "Earfquake," peaked at No. 13, his highest entry on the Hot 100. Produced in full by Tyler and featuring guest spots from fellow rap and R&B stars Kanye West, Lil Uzi Vert, Solange, and Playboi Carti, among many others, IGOR follows the rapper's 2017 album, Flower Boy, which received the Best Rap Album nod that same year.
The Lost Boy – YBN Cordae
Emerging rapper YBN Cordae, a member of the breakout YBN rap collective, released his debut album, The Lost Boy, to widespread critical acclaim this past July. The 15-track release is stacked with major collaborations with hip-hop heavyweights, including Anderson .Paak, Pusha T, Meek Mill, and others, plus production work from J. Cole and vocals from Quincy Jones. After peaking at No. 13 on the Billboard 200, The Lost Boy now notches two 2020 GRAMMY nominations: Best Rap Album and Best Rap Song for album track "Bad Idea," featuring Chance the Rapper.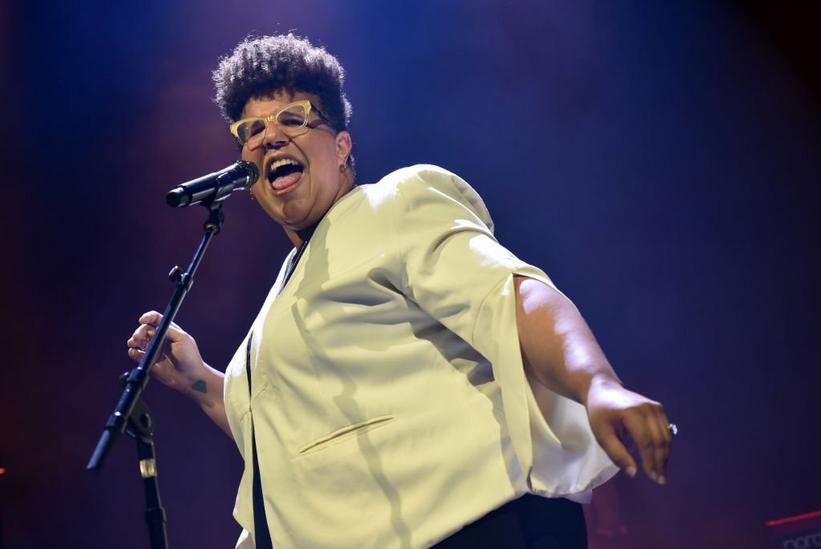 Photo: C Brandon/Redferns/Getty Images
news
Brittany Howard, Brandi Carlile, Leon Bridges, 2 Chainz & More Join Small Business Live Benefit Livestream
Proceeds from the event will be go toward loans to small businesses founded by people of color, with additional support to women-owned and immigrant-owned businesses, via Accion Opportunity Fund
GRAMMYs
/
Jun 16, 2020 - 04:13 am
This Saturday, June 20, artists including Brittany Howard, Brandi Carlile, Leon Bridges, 2 Chainz and more will come together for Small Business Live, a livestream fundraiser event for small businesses facing challenges from the COVID-19 pandemic.
Proceeds from the livestream will go to Accion Opportunity Fund to support small businesses founded by people of color, with additional support to women-owned and immigrant-owned businesses.
"Entrepreneurs of color are denied credit more often and charged higher rates for money they borrow to fund their businesses. We need to accelerate support to underserved businesses in order to reach our full potential," Accion Opportunity Fund CEO Luz Urrutia said. "We have to decide what we want our Main Streets to look like when this is over, and we must act decisively to keep small businesses alive and ready to rebuild. This is a fun way to do something really important. Everyone's support will make a huge difference to small business owners, their families and employees who have been devastated by this pandemic, the recession, and centuries of racism, xenophobia and oppression."
Tune in for Small Business Live Saturday, June 20 from 4:00 p.m. to 10:00 p.m. EDT on smallbiz.live. The site also provides a full schedule of programs and links to watch the livestream on all major digital platforms. To learn more about Accion Opportunity Fund, visit the organization's website.
Ivan Barias On Silence As Complicity, Holding Major Labels Accountable & How To Be A Non-Black Latinx Ally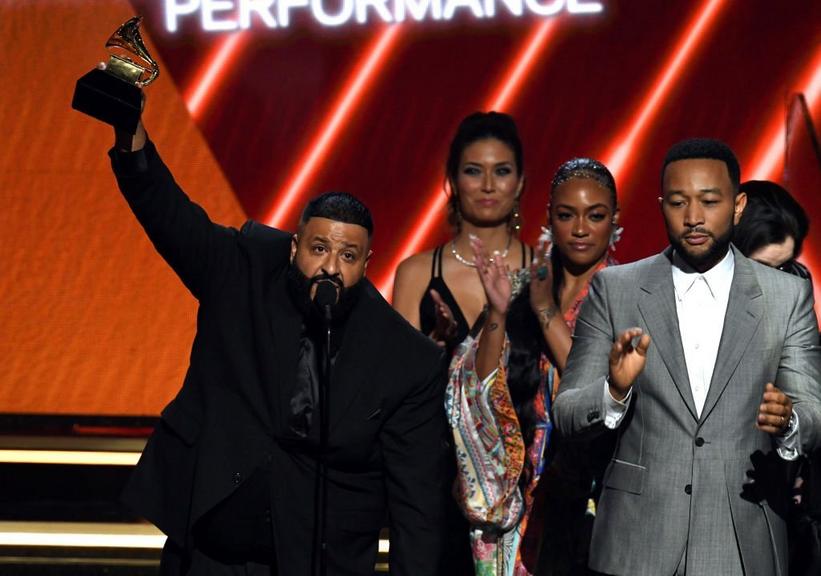 DJ Khaled, Samantha Smith and John Legend
Photo: Kevin Winter/Getty Images
news
DJ Khaled, Nipsey Hussle And John Legend Win Best Rap/Sung Performance For "Higher" | 2020 GRAMMYs
DJ Khaled, Nipsey Hussle and John Legend take home Best Rap/Sung Performance at the 62nd GRAMMY Awards
GRAMMYs
/
Jan 27, 2020 - 09:05 am
DJ Khaled, featuring Nipsey Hussle and John Legend, has won Best Rap/Sung Performance for "Higher" at the 62nd GRAMMY Awards. The single was featured on DJ Khaled's 2019 album Father of Asahd and featured Hussle's vocals and Legend on the piano. DJ Khaled predicted the track would win a GRAMMY.
"I even told him, 'We're going to win a GRAMMY.' Because that's how I feel about my album," DJ Khaled told Billboard. "I really feel like not only is this my biggest, this is very special."
After the release of the song and music video -- which was filmed before Hussle's death in March -- DJ Khaled announced all proceeds from "Higher" will go to Hussle's children.
DJ Khaled and co. beat out fellow category nominees Lil Baby & Gunna ("Drip Too Hard"), Lil Nas X ("Panini"), Mustard featuring Roddy Ricch ("Ballin") and Young Thug featuring J. Cole & Travis Scott ("The London"). Hussle earned a second posthumous award at the 62nd GRAMMYs for Best Rap Performance for "Racks In The Middle."
Along with Legend and DJ Khaled, Meek Mill, Kirk Franklin, Roddy Ricch and YG paid tribute to Hussle during the telecast, which concluded with "Higher."
Check out the complete 62nd GRAMMY Awards nominees and winners list here.