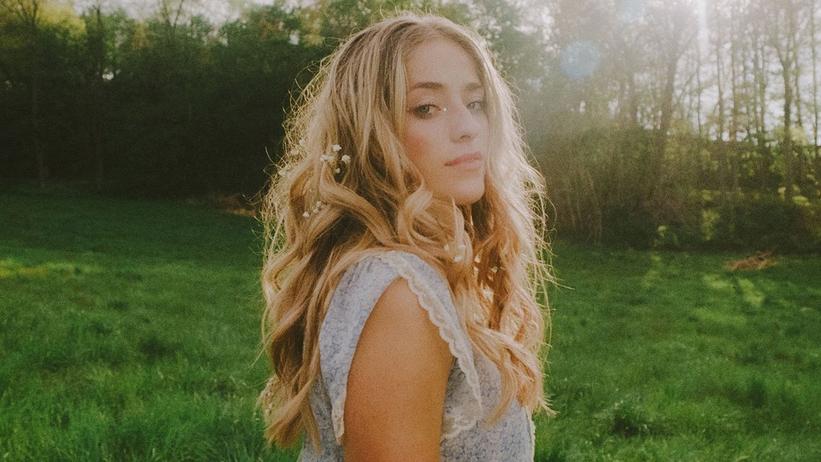 video
It Goes To 11: Brynn Cartelli Introduces The Keyboard That Was Her "Best Friend" On Her First Tour
As Brynn Cartelli adjusted to touring life after winning 'The Voice' in 2018, she found comfort in the first instrument she ever learned to play.
GRAMMYs
/
Jul 13, 2022 - 05:00 pm
Singer/songwriter Brynn Cartelli's relationship with the piano dates back to when she was 5 years old. That's when she started learning to play the instrument, later adding voice lessons and guitar to her toolkit in middle school. 
But everything changed for Cartelli in 2018, when she became the youngest person to win The Voice at just 15 years old. The next year, she went on tour, launching into a superstar music career at a whiplash-inducing rate — and the singer says she craved some familiar comforts and reminders of home as she acclimated to life as a touring pop star. 
In this episode of It Goes to 11, meet Cartelli's trusty Nord Stage 3 keyboard, the instrument that helped her feel at home on her very first tour. "I just had it in the back of the tour bus for a long time, and I was writing songs on it," she recalls. 
"Immediately, it just was a little piece of home for me. I was like, 'This is my old best friend,'" Cartelling continues. "Just because I learned piano when I was 5, so that was my first instrument. When I first got the Nord, I was very excited for the adventures we were gonna have together."
The instrument was a reminder of where she came from. Not only did it take her back to her childhood in small-town Massachusetts, but Cartelli says the instrument makes her feel closer to her family. "My mom's father, who I never met, he played piano, and I feel very spiritually connected to him," she adds. "So I think the piano has always been a really emotional instrument for me."
It's also versatile: When she needed comfort and reminders of home, she was able to write simple, story-heavy songs on her keyboard. Now, as she's feeling more confident and experimental, the Nord is continuing to grow and evolve with her. 
"Now I'm at a point where I have a lot more fun in the studio and I'm able to just be creative," Cartelli explains, "and I think that is reflected with my relationship with the Nord."
Press play on the video above to hear Cartelli's full thoughts on her favorite instrument, and check back to GRAMMY.com every Wednesday for more episodes of It Goes to 11. 
How Many "American Idol" Winners Have Won GRAMMYs? A Rundown Of Wins And Nominations For Kelly Clarkson, Carrie Underwood & More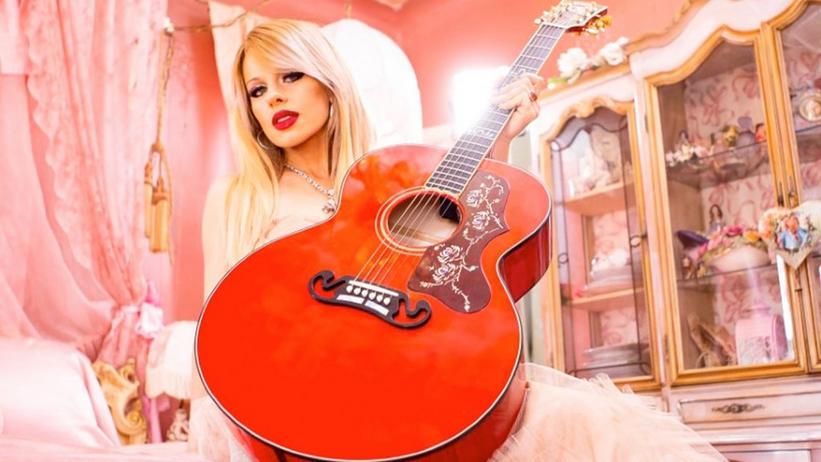 video
It Goes To 11: Orianthi Introduces The Signature Guitar She Designed With Gibson
Australian guitarist Orianthi has gone through hundreds of guitars in her 30 years of playing, but her most beloved one is the model she created in partnership with the iconic guitar brand Gibson.
GRAMMYs
/
Mar 27, 2023 - 03:19 pm
Australian musician Orianthi has spent her entire life surrounded by guitars, first introduced by her father, who decorated their home with Gibson 6-strings. Orianthi's years of playing landed her spots in the bands of Carrie Underwood and Michael Jackson by her early 20s. Now, her world-renowned career has landed Orianthi her own guitar in collaboration with Gibson, the brand that started it all.
In this episode of It Goes to 11, Orianthi introduces her bejeweled, cherry-colored Gibson signature guitar. While working on the design, Orianthi had the final say, from selecting its large size to etching lotuses on the neck and pickguard in homage to her name, which translates to flower in Greek.
One of the first songs she wrote on the guitar also happens to be one of the most meaningful in her catalog. "It's called 'White Dove.' It's a song about my grandpa, because he caught me this white dove in the backyard when I was really young," Orianthi explains. "It represented freedom and love."
Although Orianthi's guitar might be one of the newest in her collection, it has a lot of sentimental value because of the memories and songs she has made with it already: "It truly is a part of my family. It has a spirit to it."
Press play on the video above to learn more about Orianthi's favorite guitar, and keep checking back to GRAMMY.com for more new episodes of It Goes to 11.
The Fall Out Boy Essentials: 15 Songs That Display Their Lyrical Genius & Global Rock Star Status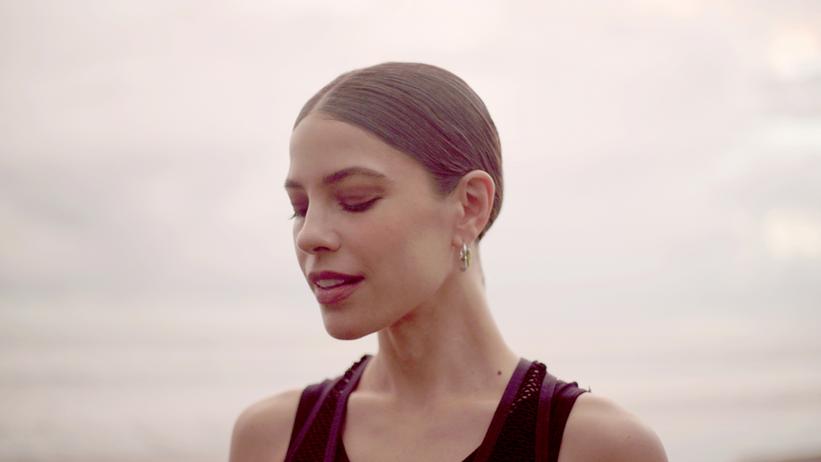 Debi Nova
Photo courtesy of the Recording Academy
video
It Goes To 11: Debi Nova Reveals The Magical Guitar That Cures Any Creative Block
Four-time Latin GRAMMY nominee Debi Nova shares the history behind her favorite instrument, a nylon-string guitar passed down to her through her mother.
GRAMMYs
/
Feb 22, 2023 - 05:59 pm
When Costa Rican singer/songwriter Debi Nova writes on her favorite guitar, everything feels enchanting.
In this episode of It Goes to 11, Nova introduces her Mexican nylon-string guitar, an heirloom that entered her family line as a 30th birthday gift to her mother. Although Nova has played the guitar since she was a little girl, she didn't officially inherit the guitar until she moved to the United States alone.
"This guitar was like a lucky charm my mom gave me when I moved here," Nova explains. It was a symbolic pass of the torch from her mother, who originally inspired Nova to pursue her musical dreams.
Nova recognizes that this guitar might not be the most glamorous, but it's the sentimental value it holds that makes it meaningful. "It's very easy to look at guitars that cost thousands of dollars and acknowledge that they're better instruments than this one, but this one has something that is priceless."
The guitar has become more like a reliable friend to Nova, offering support and, sometimes, a burst of creativity. "There's some magic when I start playing chords. There's a spark and suddenly a song comes out. And that has happened to me a lot with this guitar."
Press play on the video above to learn more about Debi Nova's nylon guitar, and keep checking back to GRAMMY.com for more new episodes of It Goes to 11.
Songbook: Celebrating Daddy Yankee's Legendary Three-Decade Reggaeton Reign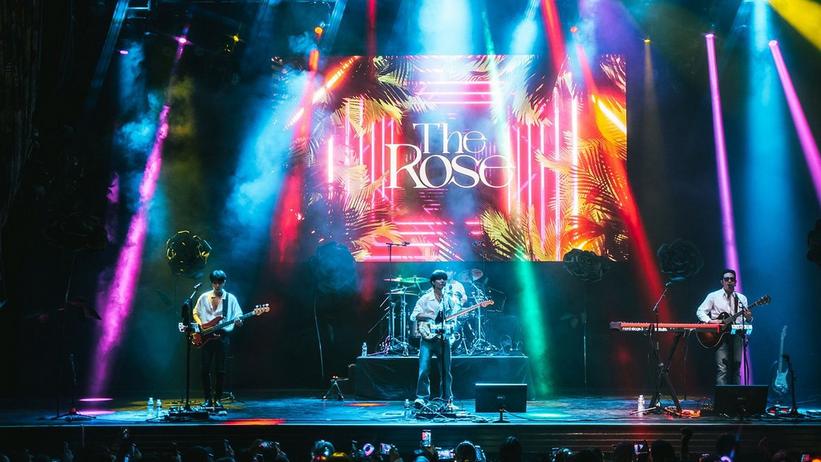 The Rose
Photo: Courtesy of The Rose
video
It Goes To 11: The Rose Introduces The Acoustic Guitar That's Been Part Of Their Career Since The Beginning
South Korean indie-rock band The Rose raves over their prized Taylor guitar, an instrument that has been part of the band's whole career.
GRAMMYs
/
Jan 17, 2023 - 04:06 pm
The four members of The Rose have shared a lot of instruments in their five years together, but their favorite one traces back to the first song they wrote and recorded.
In this episode of It Goes to 11, meet Mol, the sunburst-finished Taylor guitar whose name fittingly translates to "sunset" in English. "We got to record our first song that we wrote together as the band with this guitar," Dojoon, the group's vocalist and acoustic guitarist, explained.
The quartet describes the guitar as one of the most precious and beautiful items in their collection, and the lengths they went to acquire it makes the item even more meaningful.
"I remember that day it was super rainy," bassist Jaehyeong recalls. "[Dojoon] went to the guitar shop, and he took a taxi, and then he brought this car in the heavy rain." But Dojoon reminded the group that the rainy venture was worth it: "But I was so happy!"
What makes the guitar most memorable is that it's a bearer of the band's history, from the live tour performances to late-night recording sessions. It's been with the group since 2017, and it doesn't seem like it will leave their possession anytime soon. "I will never, ever get rid of this guitar," Dojoon declares. "It will always be right next to me, every time. Right next to The Rose."
Press play on the video above to learn more about The Rose's shared history with the guitar, and keep checking back to GRAMMY.com for more episodes of It Goes to 11.
10 K-Pop Rookie Girl Groups To Watch In 2023: Le Sserafim, Mimiirose, Ive & More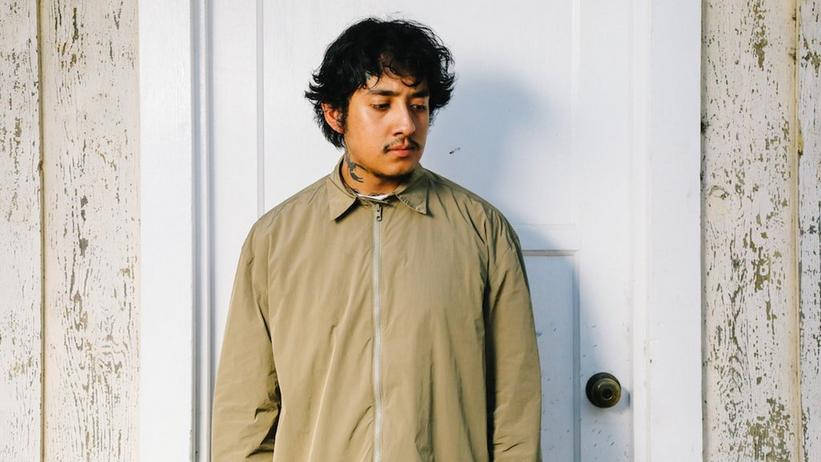 news
It Goes To 11: Cuco's Favorite Instrument Is Also His Music Teacher And Songwriting Muse
Mexican American singer/songwriter Cuco shares the story behind the first synth he ever bought, and explains what the instrument taught him about making music.
GRAMMYs
/
Jan 9, 2023 - 06:03 pm
Singer/songwriter and producer Cuco has lots of gear to choose from these days, but his favorite piece of musical equipment is the first synthesizer he ever bought.
In this episode of It Goes to 11, Cuco introduces his Yamaha Reface CS. While it's a big part of his artistry now, when he first bought the instrument in his home state of California, he didn't really know how to use it.
"I was kinda confused when I was using it. I was like, 'I don't really know what I'm doing,'" he explains. "But when I finally got some sounds out of it, I was like, 'This thing is gonna be really sick, now that I'm getting something, something's happening with the synth.'"
As he continued to practice and experiment with different sounds, Cuco started to realize that the keyboard itself was teaching him how to be a better musician and songwriter. "It inspired me to just wanna keep writing more," the artist adds, "because when you kinda get those resources, you get a new wave of inspiration."
Cuco acknowledges that eventually, he'll have to retire the synth, as it already has some knobs that "are a little janky," as he puts it. But even after he replaces it, the Yamaha will always have a permanent place at his home.
"I'm never gonna get rid of this specific one right here," Cuco adds.
Press play on the video above to see Cuco's full thoughts on his favorite synth — and learn what his mom thought when he told her he was buying it — and keep checking back to GRAMMY.com for more new episodes of It Goes to 11.