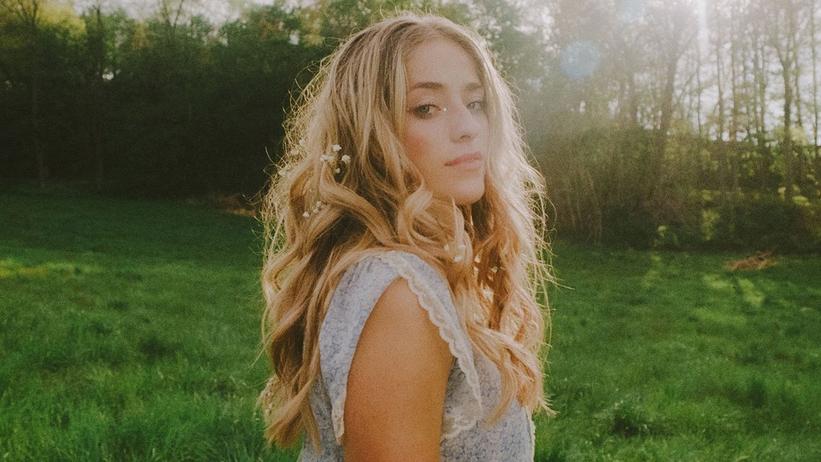 video
It Goes To 11: Brynn Cartelli Introduces The Keyboard That Was Her "Best Friend" On Her First Tour
As Brynn Cartelli adjusted to touring life after winning 'The Voice' in 2018, she found comfort in the first instrument she ever learned to play.
GRAMMYs
/
Jul 13, 2022 - 05:00 pm
Singer/songwriter Brynn Cartelli's relationship with the piano dates back to when she was 5 years old. That's when she started learning to play the instrument, later adding voice lessons and guitar to her toolkit in middle school. 
But everything changed for Cartelli in 2018, when she became the youngest person to win The Voice at just 15 years old. The next year, she went on tour, launching into a superstar music career at a whiplash-inducing rate — and the singer says she craved some familiar comforts and reminders of home as she acclimated to life as a touring pop star. 
In this episode of It Goes to 11, meet Cartelli's trusty Nord Stage 3 keyboard, the instrument that helped her feel at home on her very first tour. "I just had it in the back of the tour bus for a long time, and I was writing songs on it," she recalls. 
"Immediately, it just was a little piece of home for me. I was like, 'This is my old best friend,'" Cartelling continues. "Just because I learned piano when I was 5, so that was my first instrument. When I first got the Nord, I was very excited for the adventures we were gonna have together."
The instrument was a reminder of where she came from. Not only did it take her back to her childhood in small-town Massachusetts, but Cartelli says the instrument makes her feel closer to her family. "My mom's father, who I never met, he played piano, and I feel very spiritually connected to him," she adds. "So I think the piano has always been a really emotional instrument for me."
It's also versatile: When she needed comfort and reminders of home, she was able to write simple, story-heavy songs on her keyboard. Now, as she's feeling more confident and experimental, the Nord is continuing to grow and evolve with her. 
"Now I'm at a point where I have a lot more fun in the studio and I'm able to just be creative," Cartelli explains, "and I think that is reflected with my relationship with the Nord."
Press play on the video above to hear Cartelli's full thoughts on her favorite instrument, and check back to GRAMMY.com every Wednesday for more episodes of It Goes to 11. 
How Many "American Idol" Winners Have Won GRAMMYs? A Rundown Of Wins And Nominations For Kelly Clarkson, Carrie Underwood & More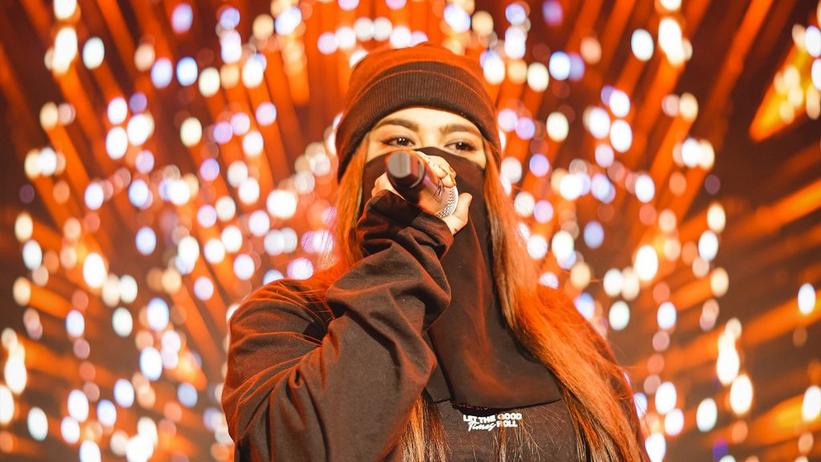 video
It Goes To 11: Eva B Shares The M-Audio Microphone That Helps Her Share Her Voice With The World
Meet Pakistani rapper Eva B's favorite piece of musical equipment, her trusty microphone that empowers her to make a positive impact on society.
GRAMMYs
/
Nov 29, 2023 - 06:05 pm
As a rapper, Pakistani artist Eva B's most important tool is her voice, so it's no surprise that her favorite piece of musical tech is her prized M-Audio microphone.
It was the first piece of gear she bought, and the mic introduced her to new software and recording systems. She didn't know it at first, but she could hear herself while recording, which motivated her to write three songs daily.
"I think it gives me the confidence to speak," she explains in this episode of It Goes To 11. "Besides, my voice reaches the whole world through it."
She believes "music can become a medium for changing perspectives. Music transforms philosophies and fosters a sense of peace." And that's what she hopes to achieve with her microphone and songwriting.
Now, it's her medication. Even if she's depressed, her mic infuses her "with energy and optimism" and empowers her to keep spreading positivity with her lyricism.
"That microphone really helped me out," she explains. "I learned a lot of new things" — about herself and the impact of her music.
Press play on the video above to learn more about Eva B's bond with her M-Audio microphone, and check back to GRAMMY.com for more new episodes of It Goes to 11.
It Goes To 11: AGNEZ MO Shares The Golden Piece Of Equipment That Perfects Every Performance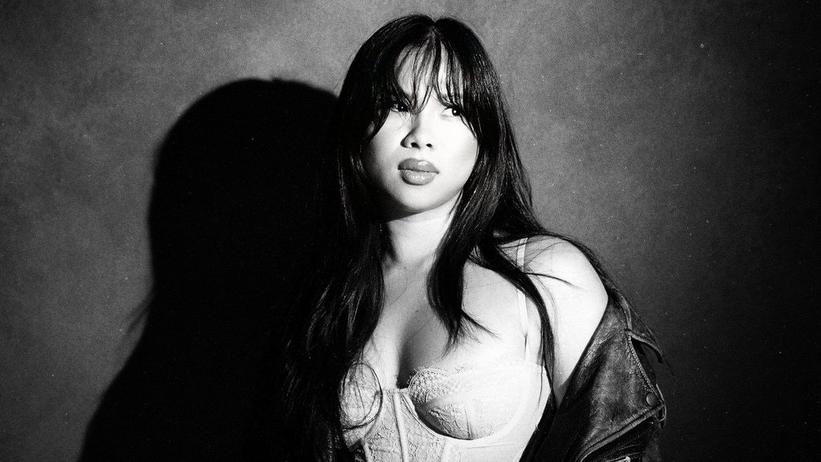 video
It Goes To 11: Thuy Reveals The In-Ear Monitors That Have Become Her Guiding Light On Stage
At every performance, there is one item that Vietnamese singer Thuy must have: her UE Live in-ear monitors. They allow her to hear everything — most importantly, her fans.
GRAMMYs
/
Nov 8, 2023 - 06:04 pm
When Vietnamese singer Thuy hits the stage every night, she has one item that can instantly calm her nerves and ensure a smooth performance: her Ultimate Ears Live monitors.
"They're my everything," she explains in this episode of It Goes to 11. "When I can't hear, I don't do a good job."
Thuy considers the UE Live monitors one of "the best in the game" because of their crisp quality — she can hear her voice and the instrumentals through any frequency. And she can chat with her band through them, which may be her favorite part: "Sometimes, we'll have banter and a little morale during the show."
The UE Live monitors also have face plate customization, so she likes to switch them to match whatever outfit she's wearing that evening. One day, she hopes to have a personalized plate of her dog to feel his presence even when he's not there.
And most importantly, Thuy can still feel the audience with her UE Lives. "You're almost in your own world. With other ears, you feel like you can't connect with fans, but with these, I can hear them," she reveals.
Press play on the video above to learn more about Thuy's beloved UE Live in-ear monitors, and check back to GRAMMY.com for more new episodes of It Goes to 11.
Get To Know The Many Sounds Of Asian Pop: From The Philippines' BGYO To Hong Kong's Tyson Yoshi & Thai Singer Phum Viphurit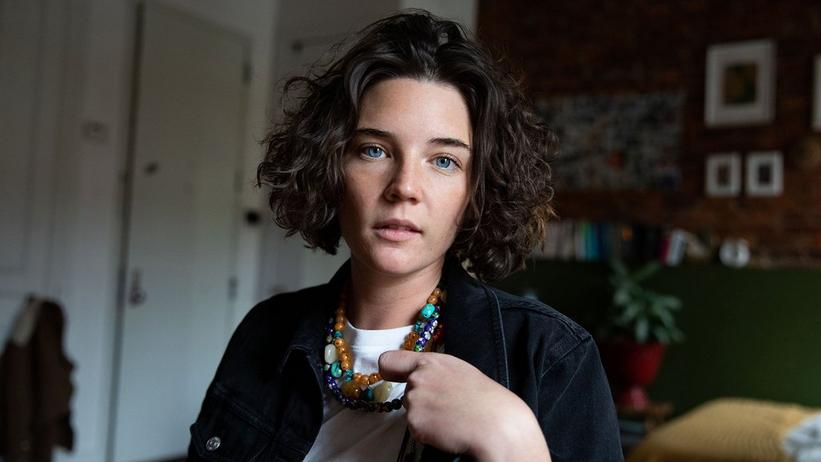 interview
It Goes To 11: Sammy Rae Reveals The Keyboard That "Transformed" Her Writing Process
Singer/songwriter Sammy Rae reveals the story behind her favorite instrument, a Korg G1 Air digital piano that unlocked new "artistic and creative autonomy."
GRAMMYs
/
Nov 1, 2023 - 03:00 pm
Sammy Rae's favorite instrument is also a milestone for the singer: her "first adult keyboard," a Korg G1 Air digital piano.
When she first set up the keyboard — which was gifted to her by the brand — it made her cry because she finally had something "to write on whenever she wanted."
"It's a gorgeous piece of furniture that lives in my room," she mentions in the latest episode of It Goes to 11. "When I open the door and see it here, I know this is my keyboard, nobody else's."
Rae considers the Korg G1 Air to be the "perfect writing keyboard," as it's able to create grand, acoustic and electric piano sounds. "It really was a missing piece in my writing process that's made things a lot easier…it has transformed my writing process," she adds.
Besides its functionality, her G1 Air was symbolic of "a step towards artistic and creative autonomy." No more heading to her closet to pull out a bulky keyboard — this one is ready whenever she desires.
Press play on the video above to learn more about how Sammy Rae's Korg G1 Air keyboard optimized her songwriting process, and check back to GRAMMY.com for more new episodes of It Goes to 11.
Hemmed In By Early Successes, Black Pumas Creatively Flourish On 'Chronicles Of A Diamond'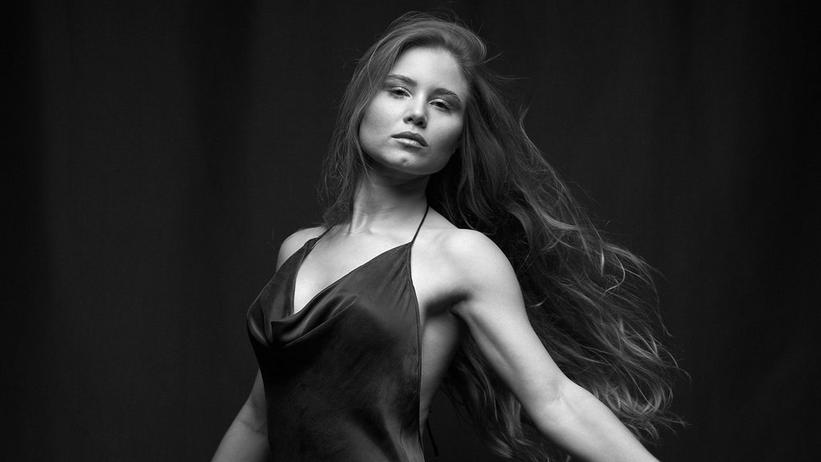 Claire Delić
Photo: Courtesy of Claire Delić
video
It Goes To 11: Meet Claire Delić's Classical Guitar That Became Her Most Reliable Shrink
Dutch singer/songwriter Claire Delić introduces her favorite instrument, a classical guitar that's helped her understand her deepest fears and insecurities.
GRAMMYs
/
Oct 23, 2023 - 05:12 pm
For Dutch singer/songwriter Claire Delić, guitar isn't just an instrument she plays — it's a tool for healing.
"When I play the guitar, I feel she has something to tell me. It's not only me," Delić explains in the latest episode of It Goes to 11. "She has something to give me. We have a conversation."
Delić feels nervous communicating her thoughts, but when she has her guitar in hand, it becomes easy to express her emotions. It also helps her understand her fears and insecurities. As she reveals, "Music is my language."
"I was having a hard day, and I took my guitar and started to play. Suddenly, I was weeping," Delić recalls. She continued to play, and something magical happened: her cries began to coincide with her strums. "With no hesitation, I didn't have to control it. They were just being together, dancing."
After many years together, Delić believes her guitar has become her most effective shrink. It knows her most intimate stories and exactly how to heal her. "There's nobody like my guitar," she says.
Press play on the video above to learn more about Claire Delić's powerful bond with her guitar, and check back to GRAMMY.com for more new episodes of It Goes to 11.
It Goes To 11: Jain Introduces The Charming 12-String Acoustic Guitar That Helped Her Pen "The Fool"