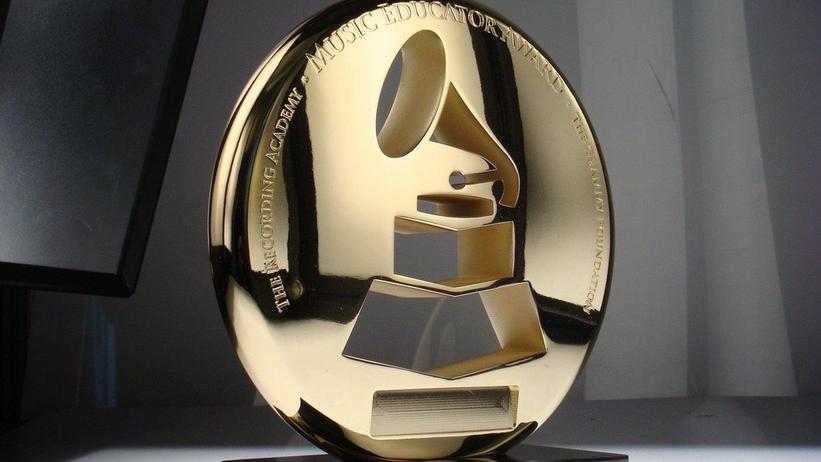 Music Educator Award
Photo Courtesy of the Recording Academy and GRAMMY Museum
news
The Recording Academy & GRAMMY Museum Announce 25 Semifinalists For The 2023 Music Educator Award
The Music Educator Award recognizes current educators who have made a significant and lasting contribution to the music education field and demonstrate a commitment to the broader cause of maintaining music education in schools.
GRAMMYs
/
Oct 27, 2022 - 04:09 am
Positive news for the music education world today: 25 music teachers have been announced as semifinalists for the 2023 Music Educator Award, an annual award, presented by the Recording Academy and GRAMMY Museum, that recognizes current educators who have made a significant and lasting contribution to the field of music education and demonstrate a commitment to maintaining music education in schools.
The 2023 Music Educator Award semifinalists are from 25 cities across 18 states and were selected from more than 1,205 initial nominations from across 47 states. The finalists will be announced in December, and the ultimate recipient will be recognized during GRAMMY Week 2023.
The 2023 GRAMMY nominations are officially here. See the complete list of nominees across all 91 GRAMMY categories.
The annual Music Educator Award is open to current U.S. music teachers. Anyone can nominate a teacher, including students, parents, friends, colleagues, community members, school deans, and administrators. Teachers are also able to nominate themselves. Nominated teachers are notified and invited to fill out an application.
Each year, one recipient is selected from 10 finalists and recognized for their remarkable impact on students' lives. They will receive a $10,000 honorarium and matching grant for their school's music program. The nine additional finalists will receive a $1,000 honorarium and matching grants. The remaining 15 semifinalists will receive a $500 honorarium with matching school grants.
The matching grants provided to the schools are made possible by the generosity and support of the GRAMMY Museum's Education Champion Ford Motor Company Fund. In addition, the American Choral Directors Association, National Association for Music Education, NAMM Foundation, and National Education Association support this program through outreach to their constituencies.
Nominations for the 2024 Music Educator Award are now open.
See the full list of the 2023 Music Educator Award semifinalists below:
Name

School
City
State

Phil Aguglia

Kenmore East High School
Tonawanda
New York

William Bennett

Cane Bay High School
Summerville
South Carolina

Ryan Bulgarelli

Loyalsock Township School District
Williamsport
Pennsylvania

Aaron Bush

Foxborough High School
Foxborough
Massachusetts

Ernesta Chicklowski

Roosevelt Elementary
Tampa
Florida

Cory Joy Craig

Benton Intermediate School
Benton
Louisiana

Christine Cumberledge

Central Junior High School
Euless
Texas

David Davis

Park Spanish Immersion Elementary School
St. Louis Park
Minnesota

Pamela Dawson

DeSoto High School
DeSoto
Texas

Antoine Dolberry

P.S. 103 Hector Fontanez School
Bronx
New York

Jack A. Eaddy, Jr.

Western Carolina University
Cullowhee
North Carolina

Marisa Frank

Explore! Community School
Nashville
Tennessee

Jorge L. Garcia

Elias Herrera Middle School
Laredo
Texas

Kevin McDonald

Wellesley High School
Wellesley
Massachusetts

Matthew McKagan

Lindero Canyon Middle School
Agoura Hills
California

Brian McMath

Northwest Guilford High School
Greensboro
North Carolina

Trevor Nicholas

Senn Arts at Nicholas Senn High School
Chicago
Illinois

Bethany Robinson

Noblesville High School
Noblesville
Indiana

 

Matthew Shephard

Meridian Early College High School
Sanford
Michigan

Katie Silcott

Olentangy Shanahan Middle School
Lewis Center
Ohio

Tony Small

Pallotti Arts Academy
Laurel

 

Maryland

Patrick Smith

Cooperative Arts and Humanities Magnet High School
New Haven
Connecticut

Wayne Splettstoeszer

Torrington High School
Torrington
Connecticut

Alice Tsui

New Bridges Elementary
Brooklyn
New York
Tammy Yi
Chapman University
Orange
California
5 Music Teachers Share The Transformative Power Of Music Education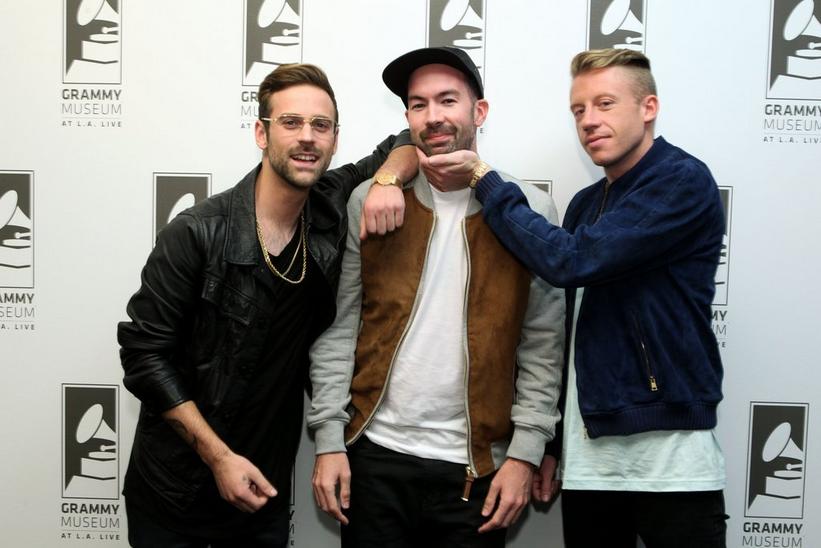 Ryan Lewis, Zach Quillen and Macklemore
Photo: Rebecca Sapp/WireImage.com
video
Macklemore & Ryan Lewis Take Over The GRAMMY Museum
Hip-hop duo discuss their career beginnings and creating their GRAMMY-nominated album The Heist
GRAMMYs
/
Dec 3, 2014 - 05:06 am
Current seven-time GRAMMY nominees Macklemore & Ryan Lewis, along with their manager Zach Quillen, recently participated in an installment of the GRAMMY Museum's A Conversation With series. Before an intimate audience at the Museum's Clive Davis Theater, the hip-hop duo and Quillen discussed the beginning of the Macklemore & Ryan Lewis' career, having creative control over their work and recording their GRAMMY-nominated Album Of The Year, The Heist.
"I met somebody [who] had the same dedication as me, [who] put everything into the music, everything into the craft," said Ben Haggerty (aka Macklemore) regarding meeting Lewis. "I wanted a career and Ryan was somebody [who] had the same discipline and sacrificed everything."
"I think it took a little while before it became clear to me who [Macklemore] was going to be," said Lewis. "I think the first indication of that was with the song 'Otherside' from the VS. Redux EP]. … That song … embodied so much. It was a story nobody was telling. … It was just somebody who was dying to be on the mike and to say something."
Seattle-based rapper Macklemore and DJ/producer Lewis have been making music fans take notice since they released their debut EP, 2009's The VS. EP. They followed with VS. Redux, which reached No. 7 on the iTunes Hip-Hop chart. The duo made waves in 2011 with the release of their hit single "Can't Hold Us" featuring Ray Dalton. The next year Macklemore was featured on the cover of XXL Magazine's coveted freshman class issue, and Rolling Stone dubbed the duo an "indie rags-to-riches" success story.
Released in 2012, Macklemore & Ryan Lewis' debut studio album, The Heist, reached No. 2 on the Billboard 200, propelled by the No. 1 hits "Can't Hold Us" and "Thrift Shop," the latter of which reached multi-platinum status and remained on top of the charts for six weeks. The album garnered a nomination for Album Of The Year and Best Rap Album at the 56th GRAMMY Awards, while "Thrift Shop" earned a nod for Best Rap Performance and Best Rap Song. The duo's Top 20 hit "Same Love" featuring Mary Lambert earned a nomination for Song Of The Year and has been adopted by some as a pro-equality anthem. The duo garnered additional nominations for Best New Artist and Best Music Video for "Can't Hold Us."
Upcoming GRAMMY Museum events include Icons Of The Music Industry: Ken Ehrlich (Jan. 14) and A Conversation With Peter Guralnick (Jan. 15).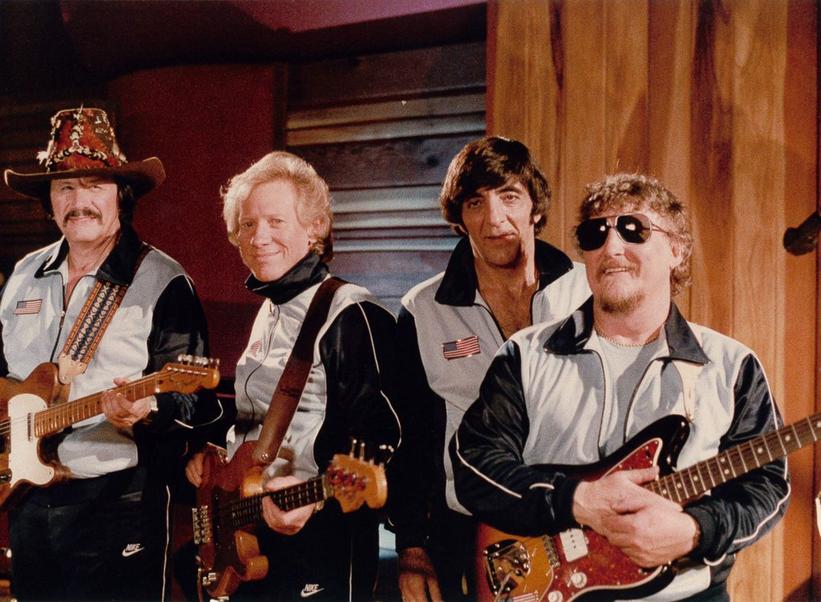 news
Walk, Don't Run: 60 Years Of The Ventures Exhibit Will Showcase The Surf-Rock Icons' Impact On Pop Culture
The exhibit, opening Dec. 7, will feature late band member Mel Taylor's Gretsch snare drum, a 1965 Ventures model Mosrite electric guitar, the original 45 rpm of "Walk Don't Run" and more
GRAMMYs
/
Nov 22, 2019 - 01:44 am
Influential instrumental rock band The Ventures are getting their own exhibit at the GRAMMY Museum in Los Angeles that will showcase the band's impact on pop culture since the release of their massive hit "Walk, Don't Run" 60 years ago.
The Rock Hall of Fame inductees and Billboard chart-toppers have become especially iconic in the surf-rock world, known for its reverb-loaded guitar sound, for songs like "Wipeout," "Hawaii Five-O" and "Walk, Don't Run." The Walk, Don't Run: 60 Years Of The Ventures exhibit opening Dec. 7 will feature late band member Mel Taylor's Gretsch snare drum, a 1965 Ventures model Mosrite electric guitar, the original 45 rpm of "Walk Don't Run," a Fender Limited Edition Ventures Signature guitars, rare photos and other items from their career spanning six decades and 250 albums.
"It's such an honor to have an exhibit dedicated to The Ventures at the GRAMMY Museum and be recognized for our impact on music history," said Don Wilson, a founding member of the band, in a statement. "I like to think that, because we 'Venturized' the music we recorded and played, we made it instantly recognizable as being The Ventures. We continue to do that, even today."
Don Wilson, Gerry McGee, Bob Spalding, and Leon Taylor are current band members. On Jan. 9, Taylor's widow and former Fiona Taylor, Ventures associated musician Jeff "Skunk" Baxter and others will be in conversation with GRAMMY Museum Artistic Director Scott Goldman about the band's journey into becoming the most successful instrumental rock band in history at the Clive Davis Theater.
"The Ventures have inspired generations of musicians during their storied six-decade career, motivating many artists to follow in their footsteps and start their own projects," said Michael Sticka, GRAMMY Museum President. "As a music museum, we aim to shine a light on music education, and we applaud the Ventures for earning their honorary title of 'the band that launched a thousand bands.' Many thanks to the Ventures and their families for letting us feature items from this important era in music history."
The exhibit will run Dec. 7–Aug. 3, 2020 at the GRAMMY Museum.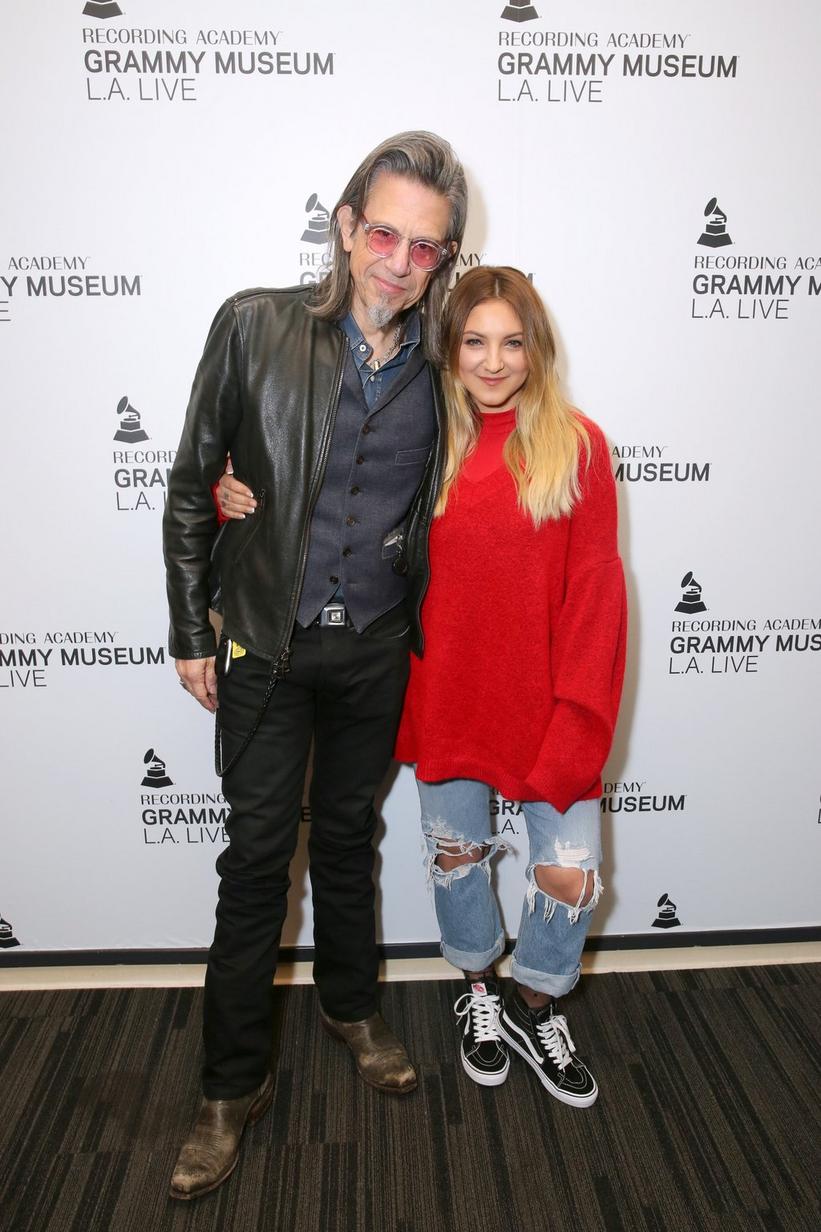 Scott Goldman and Julia Michaels
Photo: Rebecca Sapp/WireImage.com
news
Julia Michaels Deconstructs "Issues," Writing Songs | "Required Listening" Podcast
Go inside the bright mind of one of pop's most promising singer/songwriters and learn about her songwriting process, her transition to the spotlight and the three female artists she admires
GRAMMYs
/
Feb 8, 2018 - 11:57 pm
Julia Michaels' career has soared within the past year. Already a talented songwriter with writing credits such as Selena Gomez, Justin Bieber, Demi Lovato, Ed Sheeran, and Fifth Harmony to her name, Michaels took a leap of faith with the release of her third solo EP, 2017's Nervous System.
Listen Now: "Required Listening," Episode 3 With Julia Michaels
Though Michaels has admitted to being nervous about moving to the forefront as an artist in her own right, the gamble paid off. The single "Issues" went gangbusters all the way to No. 11 on the Billboard Hot 100 and her EP cracked the Top 50. Plus, the Davenport, Iowa, native scored two nominations for the 60th GRAMMY Awards: Song Of The Year for "Issues" and Best New Artist.
What makes Michaels tick musically, how did she overcome her trepidation and why does she rely on feelings to guide her songwriting?
You'll learn the answers and so much more on the latest episode of "Required Listening," the new music podcast by HowStuffWorks and the GRAMMY Museum in partnership with the Recording Academy.
"It depends on the person. A lot of the times I'll just talk to them [first]," said Michaels regarding collaborating with other artists. "I mean we're all human. We all cry the same. We all bleed the same. So I try to make people feel as comfortable as possible to be able to tell me things, even if the artist that I'm with doesn't write, just having them talk is lyrics in itself. You know, them explaining their day or expressing how they feel. It's like, "That's amazing ... if that's how you're feeling we should write that.'"
As a matter of fact, Michaels told the host of "Required Listening," GRAMMY Museum Executive Director Scott Goldman, that she lets her feelings pilot her songwriting instead of traditional conventions — a process that has yielded gems such as "Issues."
"I'm not that calculated when I write," said Michaels. "I'm all heart when I write so I don't think about the algorithm of a song or the mathematics of a song. I just think, 'This feels good to me,' and just kind of go with that."
When peppered by Goldman with a question about coming into the limelight as a recording artist, Michaels was quick to point out that she has benefitted from plenty of help and encouragement.
"I think a lot of people have helped me get there," said Michaels. "My manager, Beka Tischker, she's been with me for six years. She's always believed in me. … And this year a lot of people have come into my life. I mean even my band — Dan Kanter, who's my guitar player … he's been with me since the beginning of the artist transition. I can't even do it without him at this point. ... There's a lot of people in my life, especially this year, that have made me feel comfortable and confident."
Speaking of confidence, Michaels has taken cues from plenty of her self-assured peers. She cited three artists, in particular, who have inspired her career path.
"I'm not that calculated when I write. I'm all heart." — Julia Michaels
"[Pink is] a bad*," said Michaels. "I love Fiona Apple. I love a lot of artists that are not afraid to say what they want to say. I love artists that write their own music. Laura Marling — she's very much from her point of view, very much whatever she wants to do. And plus her voice is so haunting and beautiful."
"Required Listening" launched on GRAMMY Sunday, Jan. 28, with the first episode featuring an in-depth conversation with GRAMMY winners Imagine Dragons and the second detailing "The Defiant Ones" with Allen Hughes and Jimmy Iovine.
Future guests will include Sean "Diddy" Combs, Dan Auerbach, Kenneth "Babyface" Edmonds, and Lindsey Buckingham and Christie McVie of Fleetwood Mac, among others.
Attention Music Fans: Take The GRAMMY Challenge Now On Kik And Facebook Messenger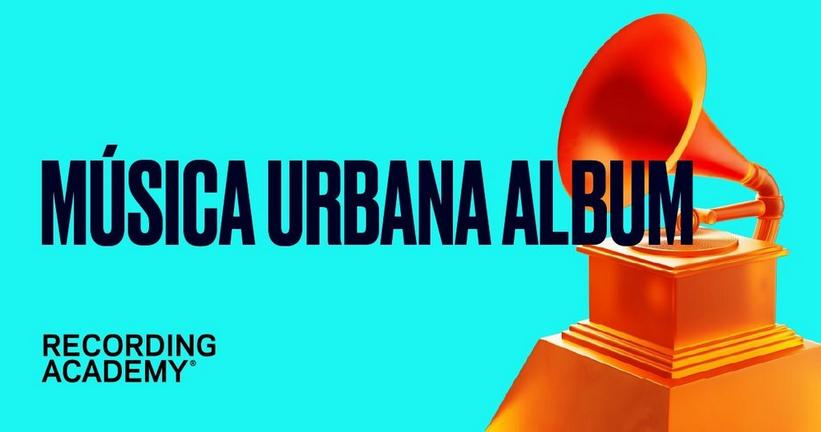 list
A Look At 2022 Nominees For Best Música Urbana Album At The 2023 GRAMMY Awards
The 2022 Best Música Urbana Album Nominees at the 2023 GRAMMYs come from some of the biggest names in Latin music, each of whom have fused a unique sensibility and a variety of influences into their records.
GRAMMYs
/
Nov 16, 2022 - 02:38 pm
Perhaps because in its current incarnation música urbana tackles such a wide array of influences — from the expected bounce of reggaetón to ominous trap moods, frantic dembow and a cool dash of Latin pop — the genre has become a hub for freshness and creativity.
All five 2022 nominees for Best Música Urbana Album at the 65th GRAMMY Awards are international stars, but none of them allowed fame to lead into stagnation. On the contrary, their albums are defined by cutting edge innovation and challenging new sounds. Read on to learn more about offerings from Bad Bunny, Daddy Yankee, Farruko, Maluma and Rauw Alejandro.
View the complete list of nominees for the 2023 GRAMMY Awards here.
Rauw Alejandro —
TRAP CAKE, VOL. 2
Released in 2019, the first volume of Trap Cake served as a laboratory where the Puerto Rican singer experimented with unusual textures. Vol. 2 marches on the same avant-garde principles, serving as a provocative bridge between Rauw's genre-defining smash Vice Versa and his restless third album Saturno.
The production is slick and airy on this sumptuous mini-album seeped in a hazy cloud of melancholy nostalgia. The music box-like opening strains of "MUSEO" hint at the precious ambient sonics at hand, whereas the distorted electric guitar and aggressive downbeat of "GRACIAS POR TODO" opens up an intriguing window to the quirks of Rauw as potential rock'n'roller. Co-produced by Jamaican helmer Rvssian, the darkly hued "Caprichoso" features contributions by the singer's romantic partner — the one and only Rosalía.
Bad Bunny —
Un Verano Sin Ti
How do you celebrate the confirmation of your status as a young global pop star? In the case of Bad Bunny, he released the ultimate summer album — an imaginary mixtape, meant to be booming in the background as the poolside party rages on.
The Puerto Rican phenomenon focuses on his usual preoccupations — erotic foreplay, desire as transcendent lifeforce, the stinging aftertaste of romantic separation — but the beats and layers of atmospherics are more abstract and psychedelic than on previous releases. Even though Un Verano Sin Ti boasts stellar collaborations with the likes of Tainy, Rauw Alejandro and Chencho Corleone, the album finds some of its most compelling passages in the stylistic detours of "Ojitos Lindos" — with Colombia's Bomba Estéreo — and the alternative tropi-rock of "Otro Atardecer," with the Marias.
Daddy Yankee —
LEGENDADDY
2022 was the year when the "Gasolina" pioneer shocked the Latin music establishment by announcing his retirement at age 46. Fortunately, Daddy Yankee's farewell came in the shape of a sprawling party record. LEGENDADDY feels like a passionate, and occasionally wistful, love letter to the limitless variety that has always defined Afro-Caribbean music.
Yankee's rapid-fire delivery and reggaetón riddims are ever-present, of course, but the menu also includes some wacky dembow ("BOMBÓN," with Lil Jon and Dominican hitmaker El Alfa), and the truly wondrous fusion of salsa, reggaetón and spidery bachata lines on the kinetic "RUMBATÓN." On "AGUA," Yankee is joined by Rauw Alejandro and guitar god Nile Rodgers for a jam infused with post-disco zest. Yankee's electrifying live performances will be missed, but this emotional swan song delivers an fitting epic finale to a remarkable career.
Farruko —
La 167
A seasoned veteran of the urbano landscape, Farruko has always been progressive in his mission to expand stylistic boundaries. The title of his seventh studio album is a reference to the singer/songwriter's childhood memories: the 167 highway in the Bayamón area of Puerto Rico where he grew up.
At the same time, the album also reflects Farruko's extensive travels across Latin America. "Pepas," the collection's bonafide hit, is an anthemic electro-guaracha that stays close to the genre's roots in Colombia. "Baja Cali" mixes Latin rap with the young generation of corridos that defines the present of música mexicana, and the breezy "W.F.M." (featuring Jamaican vocalist Mavado) delves into sweet dancehall vibes. On "Jíbaro," Farruko cherishes his boricua origins alongside bolero revivalist Pedro Capó. A man of the world, he sounds the happiest when he returns home.
Maluma —
The Love & Sex Tape
In 2021, Maluma surprised fans by releasing #7DJ (7 Días En Jamaica), a refreshing EP of reggae infused tracks. A silky mini-album made up of eight new songs, The Love & Sex Tape finds the Medellín native delving back into the sensuous reggaetón narratives that made him famous.
A duet with fellow Colombian Feid, "Mojando Asientos" is appropriately frisky, and the self-explanatory "Nos Comemos Vivos" gains in intensity thanks to the streetwise attitude of the ubiquitous Chencho Corleone. Maluma surrenders to hedonism with abandon, reaching the natural conclusion that life is, indeed, quite beautiful ("La Vida Es Bella.") A classy ending, "Happy Birthday" incorporates the soulful groove of Afrobeats, hinting that Maluma's brilliant creative detours will surface again in subsequent works.