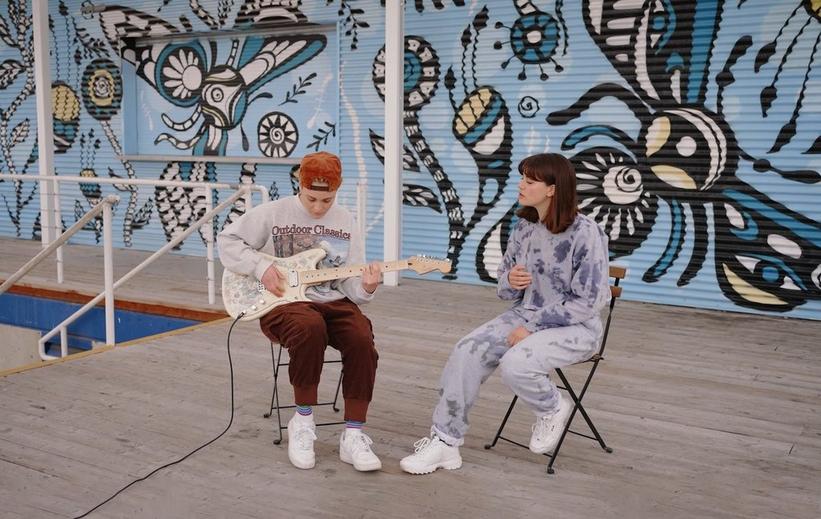 ReImagined At Home: Keara Graves
news
ReImagined At Home: Watch Keara Graves Perform Powerful Rendition Of H.E.R.'s "Focus"
In the latest episode of ReImagined At Home, singer/songwriter Keara Graves performs H.E.R.'s "Focus" with sincerity and heart
GRAMMYs
/
Jun 1, 2021 - 11:11 pm
Want to know which contemporary hits might stand the test of time? While nobody can foretell the future of the pop landscape, GRAMMY.com's ReImagined At Home performance series is as good a metric as any.
And if Keara Graves' stirring rendition of H.E.R.'s "Focus" is any indication, the four-time GRAMMY-winning singer/songwriter born Gabriella Wilson has a bright future in the pages of the American songbook.
In the latest episode of ReImagined At Home, Graves makes "Focus" her own—and then some. Accompanied by an electric guitarist, who plays a hypnotic two-chord progression, Graves fully inhabits H.E.R.'s composition in front of a vibrant, illustrated background.
Check out Keara Graves' performance above and click here to enjoy more episodes of ReImagined At Home.
ReImagined At Home: Watch Alaina Castillo Perform An Audacious Version Of Ella Mai's "Boo'd Up"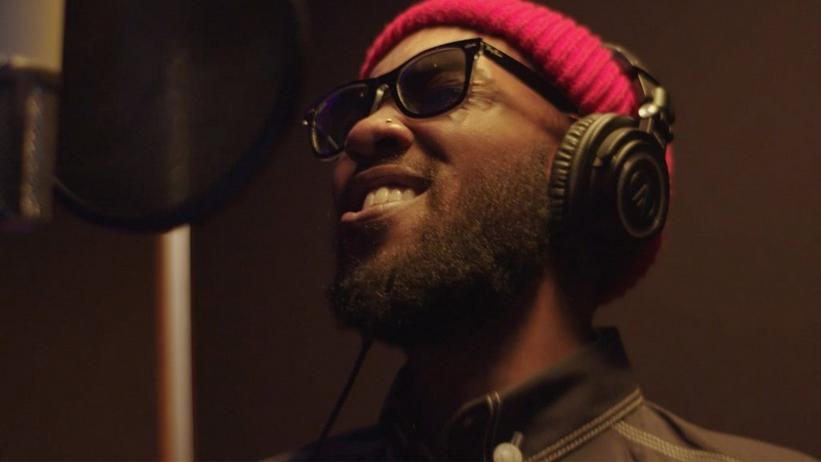 news
ReImagined At Home: Watch Ant Clemons Croon The Cosmic Blues In Performance Of Bill Withers' "Ain't No Sunshine"
Singer/songwriter Ant Clemons puts his own spin on Bill Withers' immortal "Ain't No Sunshine" in an exclusive performance for ReImagined At Home
GRAMMYs
/
Jun 15, 2021 - 08:13 pm
Why has Bill Withers' immortal hit, "Ain't No Sunshine," endured for decades? And, furthermore, why does it seem set to reverberate throughout the ages?
Could it be because it's blues-based? Because it's relatable to anyone with a pulse? Because virtually anyone with an ounce of zeal can believably yowl the song at karaoke?
Maybe it's for all of those reasons and one more: "Ain't No Sunshine" is flexible.
In the latest episode of ReImagined At Home, check out how singer/songwriter Ant Clemons pulls at the song's edges like taffy. With a dose of vocoder and slapback, Clemons recasts the lonesome-lover blues as the lament of a shipwrecked android.
Giving this oft-covered soul classic a whirl, Clemons reminds music lovers exactly why Withers' signature song has staying power far beyond his passing in 2020. It will probably be a standard in 4040, too.
Check out Ant Clemons' cosmic, soulful performance of "Ain't No Sunshine" above and click here to enjoy more episodes of ReImagined At Home.
ReImagined At Home: Keedron Bryant Powerfully Interprets John Legend's Love Song "Ordinary People"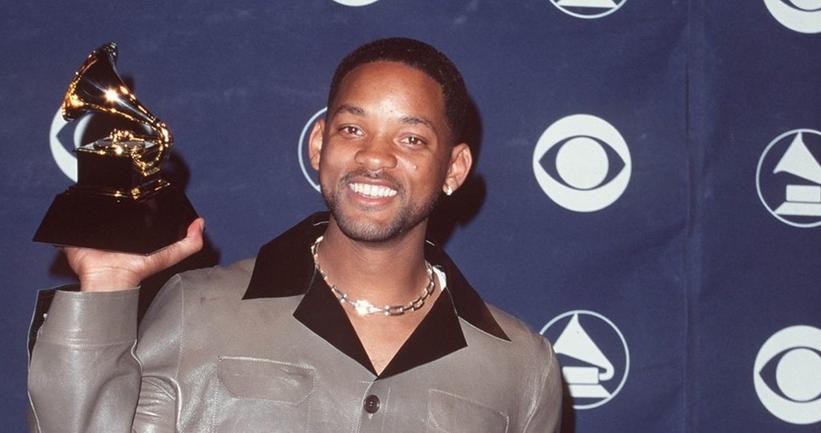 Will Smith at the 1999 GRAMMYs
news
GRAMMY Rewind: Watch Will Smith Dedicate His 1999 Best Rap Solo Performance GRAMMY To His Son
In his acceptance speech, he offers thanks to his family and "the jiggiest wife in the world, Jada Pinkett Smith"
GRAMMYs
/
Sep 25, 2020 - 11:17 pm
Today, Sept. 25, we celebrate the birthday of the coolest dad—who else? Will Smith! For the latest episode of GRAMMY Rewind, we revisit the Fresh Prince's 1999 GRAMMY win for Best Rap Solo Performance for "Gettin' Jiggy Wit It."
In the below video, watch rappers Missy Elliott—donning white leather—and Foxy Brown present the GRAMMY to a stoked Smith, who also opted for an all-leather look. In his acceptance speech, he offers thanks to his family and "the jiggiest wife in the world, Jada Pinkett Smith." He dedicates the award to his eldest son, Trey Smith, joking that Trey's teacher said he (then just six years old) could improve his rhyming skills.
Watch Another GRAMMY Rewind: Ludacris Dedicates Best Rap Album Win To His Dad At The 2007 GRAMMYs
The classic '90s track is from his 1997 debut studio album, Big Willie Style, which also features "Miami" and 1998 GRAMMY winner "Men In Black," from the film of the same name. The "Está Rico" rapper has won four GRAMMYs to date, earning his first back in 1989 GRAMMYs for "Parents Just Don't Understand," when he was 20 years old.
GRAMMY Rewind: Watch Michelle Obama, Lady Gaga, Alicia Keys, J. Lo & Jada Pinkett Smith Open The 2019 GRAMMYs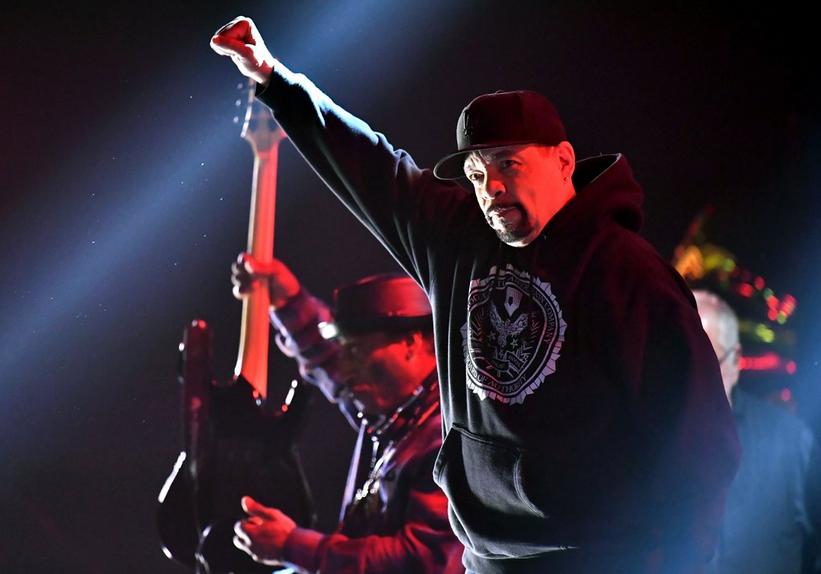 video
Body Count Perform "Black Hoodie" | 2018 GRAMMYs
Ice-T & Co. blaze through their GRAMMY-nominated track
GRAMMYs
/
Jan 29, 2018 - 07:12 am
If there's one way to powerfully encapsulate anger, metal music might just be one of the most effective outlets. Such is the case with band Body Count and their track "Black Hoodie."
The group — fronted by legendary rapper Ice-T— got political with the Best Metal Performance GRAMMY-nominated slugger, railing against the shooting of unarmed black teenager Trayvon Martin in 2012. The band didn't hold back their rage, tapping into the zeitgeist of what many are feeling in today's political climate.
Body Count brought the unapologetic song to the 60th GRAMMY Awards Premiere Ceremony with a performance that won't soon be forgotten. Take a look for yourself.
Catching Up On The GRAMMY Awards Just Got Easier. Have A Google Home Device? Just Say "Talk To GRAMMYs"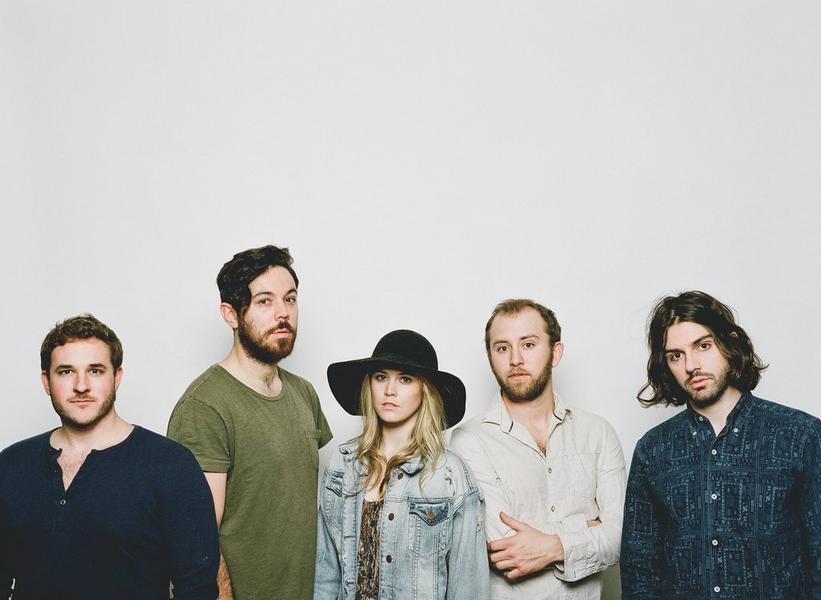 video
Frank Sinatra ReImagined By Milo Greene
Folk/rock band cover GRAMMY winner's classic ballad "Strangers In The Night" and perform three original songs exclusively for GRAMMY.com
GRAMMYs
/
Dec 3, 2014 - 05:06 am
Folk/rock band Milo Greene recently performed a cover of Frank Sinatra's classic ballad "Strangers In The Night" for an installment of The Recording Academy's ReImagined series at Smidi Music in Venice, Calif. Linking GRAMMY history with current music makers, ReImagined is a performance-based series featuring artists interpreting an iconic GRAMMY-winning song and performances of original music.
"Strangers In The Night" is the title track from Sinatra's 1966 album, which earned a GRAMMY for Album Of The Year at the 9th Annual GRAMMY Awards. The song garnered Sinatra GRAMMYs for Record Of The Year and Best Vocal Performance, Male honors. In addition to their adaptation of "Strangers In The Night," Milo Greene performed three original songs from their self-titled debut album — "1957," "Cutty Love" and "Take A Step."
"It doesn't get cooler than Frank Sinatra," said Milo Greene's Robbie Arnett. "['Strangers In The Night' is] a classic song, something that we're all familiar with and something that we all kind of grew up with. I know Frank Sinatra was played a lot in my house growing up so it was an obvious choice and one that we could have a lot of fun with."
Formed in Northern California in 2009, Milo Greene was originally the fictional character used to promote the creative endeavors of college friends and vocalists/multi-instrumentalists Arnett, Andrew Heringer and Marlana Sheetz. The band later added bassist Graham Fink and drummer Curtis Marrero and began performing as Milo Greene. They subsequently landed slots on tour with artists such as the Belle Brigade, GRAMMY winners the Civil Wars and Grouplove before releasing a four-song EP, The Hello Sessions, in 2011.
Milo Greene's self-titled debut album was released in 2012 and topped Billboard's Heatseekers Albums chart. On April 20 the quintet will release an exclusive 7-inch vinyl single in conjunction with Record Store Day, featuring live performances of "What's The Matter" from Milo Greene and the previously unreleased "Staging Point." Milo Greene will kick off a European tour with Cold War Kids on April 24 before returning to the United States to perform select dates through August.