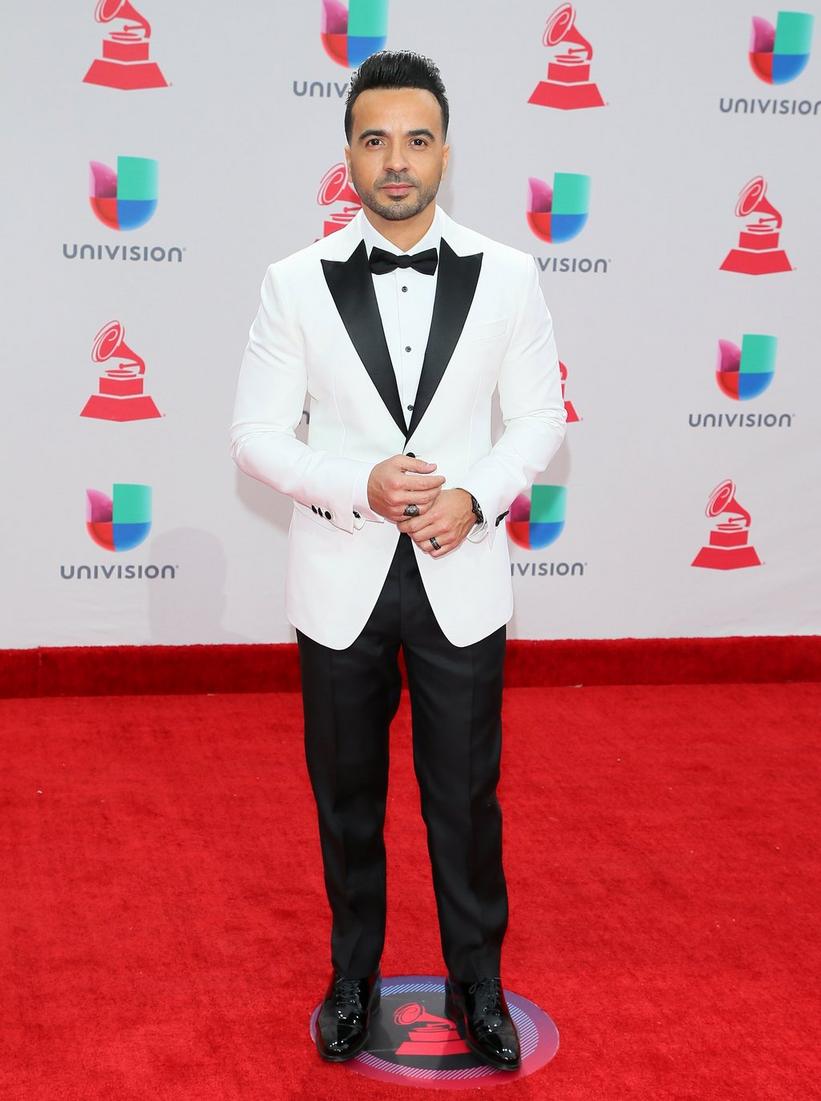 Photo: JB Lacroix/WireImage.com
news
2018 Latin GRAMMY Awards Set To Take Place Nov. 15 In Las Vegas
The Latin Recording Academy also announced a new 10-year deal for The Biggest Night in Latin Music with long-time network Univision
GRAMMYs
/
May 22, 2018 - 11:31 pm
It's hard to believe we're nearing another stellar celebration of Latin music already, but the time is quickly approaching. Accordingly, The Latin Recording Academy announced on May 22 that the 19th Latin GRAMMY Awards will be held Nov. 15 and broadcast live on Univision from MGM Grand Garden Arena in Las Vegas.
In addition to revealing this year's show date, the Latin Academy announced a fresh 10-year deal with longtime network Univision, which extends The Biggest Night in Latin Music's TV home through 2028. The partnership began in 2005. This new deal will also encompass the highly anticipated 20th anniversary of the Latin GRAMMY Awards in 2019.
The annual Latin GRAMMYs recognize outstanding Latin music by honoring the achievements of international music creators in 49 categories for Spanish- or Portuguese-language recordings. The annual broadcast ranks as one of the highest-rated and most-watched specials each year around the globe in more than 80 countries.
¡Confirmado! La 19a Entrega Anual del #LatinGRAMMY • 15 de noviembre • Las Vegas @MGMGrand por @Univision ... https://t.co/LpAv2Hy0vI pic.twitter.com/FSZt4W9wQ3

— Latin GRAMMYs (@LatinGRAMMYs) May 22, 2018
"The Latin Recording Academy, the predominant organization that supports and celebrates the hard work, excellence, and talent of Latin music creators and artists, will continue to excel with Univision," said Gabriel Abaroa Jr., President/CEO of The Latin Recording Academy. "We are elated to give our empowering mission a platform from which to thrive and grow. Music is more alive than ever, and Latin music has shown again and again its worldwide impact and tremendous exportability."
Mark your calendars and get ready for another spectacular celebration of the best in Latin music this fall.
Getting The Latest Music News Just Got Easier. Introducing: GRAMMY Bot. Find it On KIK and Facebook Messenger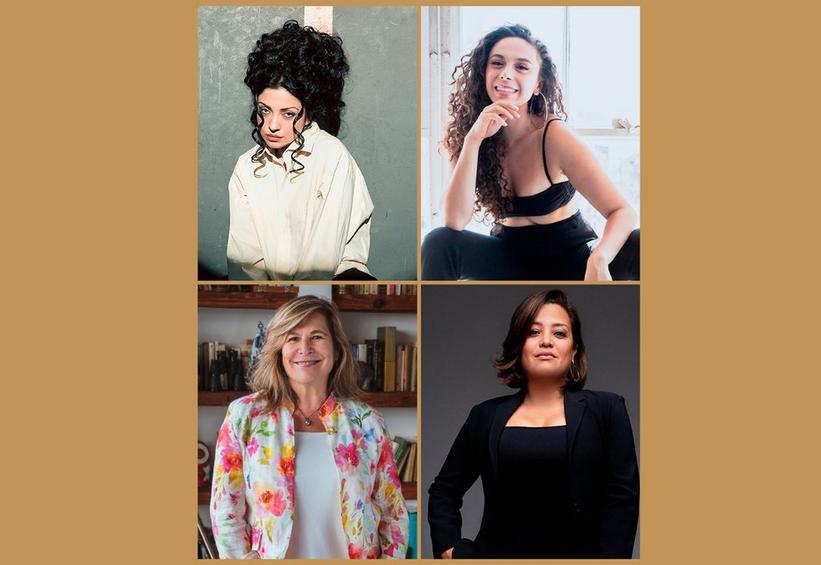 (Clockwise) Mon Laferte, Simone Torres, Róndine Alcalá, Ana Villacorta López
Photos: Courtesy of the artist; Courtesy of Simone Torres; Courtesy of Róndine Alcalá; Victor Torres
news
The Latin Recording Academy Announces 2023 Leading Ladies Of Entertainment Honorees: Mon Laferte, Róndine Alcalá, Simone Torres & Ana Villacorta López
Celebrating the achievements of professional women excelling in the fields of arts and Latin entertainment, Leading Ladies Of Entertainment will take place during Latin GRAMMY Week 2023 in Sevilla (Andalusia), Spain, on Monday, Nov. 13.
GRAMMYs
/
Aug 29, 2023 - 05:20 pm
Seven years ago, the Latin Recording Academy developed an initiative to honor and recognize professional and socially-conscious women within the arts and Latin entertainment fields. Today, the organization has announced its 2023 Leading Ladies Of Entertainment honorees, each of whom have made significant contributions and inspired the next generation of female leaders. 
 This year's honorees are:
Róndine Alcalá: Founder of RondenePR, a music and entertainment public relations firm

Mon Laferte: Singer/songwriter, multiple Latin GRAMMY winner and GRAMMY  nominee

Simone Torres: GRAMMY-nominated engineer and vocal producer

Ana Villacorta López: SVP Marketing and Promotion at Sony Music Entertainment Mexico
A private ceremony and luncheon celebrating the Leading Ladies' efforts will be held in Sevilla (Andalusia), Spain, on Monday, Nov. 13, as part of the marquee events for Latin GRAMMY Week 2023. 
"This diverse group of outstanding and successful women have made great contributions to Latin music," Latin Recording Academy CEO Manuel Abud said. "We are proud to celebrate them with this and other initiatives that seek to promote gender parity and honor the important role women play in the entertainment industry."  
El Corte Inglés, Viñas Familia Gil and Noteable by Spotify for Artists join the celebration as official sponsors; and the Ministry of Tourism, Culture and Sports of the Junta de Andalucía, with co-financing from European Funds, joins as institutional partner. 
For the third year, Notable will be making another special scholarship donation to the Latin GRAMMY Cultural Foundation's Scholarship Fund in support of future Latin music makers.
Forging opportunities for future generations is a core pillar of the program, and Leading Ladies of Entertainment has partnered with  She Is The Music — a global nonprofit working to increase the number of women in music — and the Latin GRAMMY Cultural Foundation on a collaborative mentorship program. Past Leading Ladies honorees will be invited to mentor a She Is The Music mentee. The partnership will build on last year's  Leading Ladies Connect TogetHER Mentorship Program.

Applications for the Leading Ladies of Entertainment Connect TogetHER Mentorship Program are now open through Friday, Sept. 29, 2023, at 11:59 p.m. E.T. Apply to the mentorship program now and read the guidelines. For any additional questions, email lgcf@grammy.com.  
Learn more about the Latin Recording Academy's 2023 Leading Ladies of Entertainment honorees below:
Róndine Alcalá:
Róndine Alcalá, founder and owner of Rondene PR, started her career in public relations while working for international artist Luis Miguel in 1999 on his "Amarte Es Un Placer" world tour. Shortly after that she worked as senior publicist for a renowned PR firm in Los Angeles, where she developed and managed campaigns for superstars such as Alejandro Sanz, Shakira, Maná, Robi Draco Rosa, Enrique Iglesias, Ricardo Arjona, Sin Bandera, Alejandro Fernández and Julieta Venegas. Originally from Venezuela, Alcalá has contributed to the careers of global artists such as Ricky Martin, Juan Luis Guerra, Laura Pausini, Los Temerarios, Luis Fonsi, Soraya, Natalia Lafourcade, Pablo Alborán, Jesse & Joy and Camilo, as well as served corporate clients, at her own firm.

Mon Laferte:
Inside Norma Monserrat Bustamante Laferte also lives singer/songwriter and visual artist Mon Laferte. She began her career de ella performing popular songs in the streets of Viña del Mar, on the central Chilean coast, during her adolescence. This growth continued in Mexico, a country that welcomed her with open arms and where she was able to independently release her first two albums of hers, Desechable and Tornasol. A few years would pass before the arrival of the acclaimed Mon Laferte Vol.1 , an album with which she conquered not only an increasingly loyal, affectionate and large audience, but also several Latin GRAMMY nominations. New songs continued to appear over the years, until the 2021 release of the GRAMMY-nominated 1940 Carmen , her seventh album, as well as its predecessor Seis . Mon Laferte is an artist with a vision that goes beyond genres and ways of making music. This experimentation, overcoming the fear of trial and error, perseverance and, of course, her de ella talent, have made her one of the most beloved and influential Latin American female artists in the world.

Simone Torres:
GRAMMY and Diamond Award-nominated engineer and vocal producer Simone Torres has worked on records for artists like Cardi B, Camila Cabello, Becky G and Anitta. Some notable accomplishments include vocal producing Normani's "Motivation" and engineering Cardi B's "I Like It" and "Be Careful." Recently she's worked with Becky G on multiple records including her latest single "La Nena." She believes that her role de ella is to help bridge the gap between the technical and the creative aspects of making music. A Berklee College of Music graduate, Torres is known for her deft touch when it comes to vocal production. Beyond the studio, she works with organizations to create safe spaces that foster young women and gender expansive folks seeking music careers.
 
Ana Villacorta López:
Ana Villacorta López joined the music entertainment industry in 1981. After a brief stint at RCA, she worked for over a decade at EMI, primarily as Director of International Development in Spain. In 1993 she assumed the position of Regional Marketing Director at EMI and moved to Mexico. Five years later she joined BMG as Marketing Director of Ariola. After the merger with Sony, she took over as Marketing Director, and in 2015 she returned to Mexico as Senior Vice President. She has accompanied many artists in their careers, including Rocío Durcal, Julio Iglesias, Héroes del Silencio, Thalía, Fito Páez, Tony Bennett, Maná, One Direction, Vicente Fernández, Joaquín Sabina, Joan Manuel Serrat, Reik, Carlos Rivera and Camila.

About She Is The Music:

She Is The Music (SITM) is a global nonprofit working to increase the number of women in music and transform the gender landscape of the industry. Operating as a unifying network for the music business and beyond, SITM provides resources and support for female-focused initiatives, both through their own programs as well as external efforts worldwide. A first-of-its-kind collaboration, SITM is powered by industry-wide representation: creators, publishers, record labels, talent agencies, management companies, industry groups, think tanks, media companies, streaming services and more. Entertainment Industry Foundation serves as a partner. For more information, visit  sheisthemusic.org.
The Latin Recording Academy Announces Its 2023 Special Merit Award Honorees: Alex Acuña, Arturo Sandoval, Soda Stereo, Simone & More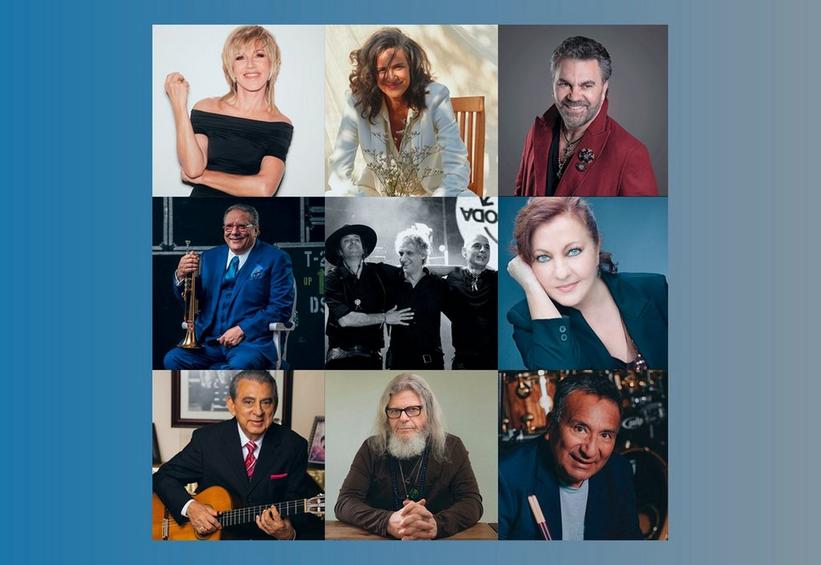 The Latin Recording Academy's 2023 Special Merit Award Recipients, including Carmen Linares, Mijares, Arturo Sandoval, Simone, Soda Stereo, Ana Torroja, Alex Acuña, Gustavo Santaolalla and Wisón Torres
Graphic and photos courtesy of the Latin Recording Academy
news
The Latin Recording Academy Announces Its 2023 Special Merit Award Honorees: Alex Acuña, Arturo Sandoval, Soda Stereo, Simone & More
This year's honorees also include Carmen Linares, Mijares, Gustavo Santaolalla, Wisón Torres, and Ana Torroja.
GRAMMYs
/
Jul 18, 2023 - 01:00 pm
Today, the Latin Recording Academy announced that Carmen Linares, Mijares, Arturo Sandoval, Simone, Soda Stereo, and Ana Torroja will receive this year's Lifetime Achievement Award, as part of its annual Special Awards Presentation. In tandem, Alex Acuña, Gustavo Santaolalla and Wisón Torres will receive the Trustees Award.
"We are extremely honored for the opportunity to recognize these great figures of Ibero-America, whose musical legacy continues to inspire new generations," Latin Recording Academy CEO Manuel Abud said of the 2023 honorees. "We look forward to celebrating their virtuoso careers during Latin GRAMMY Week in Sevilla this coming November."
Read More: Latin Recording Academy CEO Manuel Abud On The Global Expansion Of The Latin GRAMMYs: "It Is Our Responsibility To Support Our Artists In Their Quest To Go Global"
The Lifetime Achievement Award is presented to performers who have made works of excellence within the Latin musical sphere. The Trustees Award is presented to those who have made tremendous contributions to Latin music outside of performance. Both distinctions are voted on by the Latin Recording Academy's Board of Trustees.
The honorees will be celebrated during a private event as part of Latin GRAMMY Week 2023 on Sunday, Nov. 12, in the Teatro Lope de Vega in Sevilla, Spain. 
This news follows the recent announcement of Laura Pausini as the 2023 Latin Recording Academy Person of the Year.
This November, the 2023 Latin GRAMMYs, officially known as the 24th Latin GRAMMY Awards, will take place in Sevilla, Spain, marking the award show's first-ever international telecast. This year, the Latin GRAMMYs will introduce several new Latin GRAMMY Award categories, including Best Songwriter Of The Year, Best Singer-Songwriter Song and Best Portuguese-Language Urban Performance, among other changes. 
Learn more about the Latin Recording Academy's 2023 Lifetime Achievement Award and Trustees Award honorees below:
Read More: 2023 Latin GRAMMYs Explained: 4 Reasons To Be Excited About The New Categories & Changes
Carmen Linares (Spain)
One of the most gifted, passionate and knowledgeable cantaoras in the history of flamenco, Carmen Linares stands alongside Spanish legends such as Camarón de la Isla, Paco de Lucía and Enrique Morente. Born in the city of Linares, Andalucía, in 1951, she learned the musical codes of flamenco at a young age guided by her father's guitar. In 1971, the release of her first album showcased a deep understanding of traditional Spanish styles. It was the beginning of a dazzling career that found her recording the works of Spanish poets like Federico García Lorca, Juan Ramón Jiménez and Miguel Hernández – as well as showcasing the splendor of flamenco artistry in concert halls around the world. Antología De La Mujer En El Cante (1996) is considered one of the essential records in the history of flamenco, and in 2020, she celebrated her career with the tour Cantaora: 40 Años De Flamenco. Linares has performed with symphony orchestras, directed her own shows and recorded songs for film and television soundtracks. In 2022 she received the Princess of Asturias Award for the Arts for a lifetime of dedication and devotion to flamenco.
Mijares (Mexico)
Throughout his distinguished musical career, Mijares has produced a wide variety of records and sold millions of them along the way. Manuel Mijares was born in 1958 in Mexico City, where he began his artistic career with groups Sentido and Los Continentales, and was part of Emmanuel's chorus. His solo debut, Soñador, in 1986, included the international smash "Bella". In 1989 he enjoyed a pinnacle of popularity with the LP Un Hombre Discreto, backed by the torrid ballad "Para Amarnos Más". With hits like "Uno Entre Mil" and "No Se Murió el Amor," in the summer of 2009 he released Vivir Así, an album of balada favorites. After countless international performances, in 2016 he celebrated three decades of uninterrupted career with a concert at the Palacio de Bellas Artes in Mexico accompanied by a symphony orchestra.
Arturo Sandoval (Cuba/U.S.)
A founding member of innovative Cuban group Irakere, Arturo Sandoval has excelled as a Latin jazz musician, pianist, classical composer and trumpet virtuoso. Born in Artemisa, Cuba, in 1949, Sandoval formed Irakere in 1973 with keyboardist Chucho Valdés and saxophonist Paquito D'Rivera. Together, they pioneered a bold fusion of experimental jazz, funky rock'n'roll and rousing Afro-Cuban patterns. Sandoval left the band in 1981, and later moved to the U.S. with the assistance of his mentor Dizzy Gillespie. He then assembled his own band and began touring the world. Sandoval is equally comfortable performing as a classical trumpet soloist with symphony orchestras across the globe, and has also composed two Concertos for Trumpet and Orchestra. He's the recipient of multiple Latin GRAMMYs and GRAMMYs, and won an Emmy for composing the score of For Love or Country—an emotionally stirring HBO biopic based on his life and starring Andy García. He was also awarded the Presidential Medal of Freedom by President Barack Obama in 2013.
Simone (Brazil)
Simone's prolific and massively successful discography sums up the allure of the MPB movement and a samba-fueled revelry of life and romance. Born Simone Bittencourt de Oliveira in Salvador, Bahia, in 1949, the singer released her debut LP in 1973 followed by Quatro Paredes in 1974 and Gotas D'Água a year later. Featuring an ethereal reading of "Proposta" by Roberto Carlos and a soaring rendition of Milton Nascimento's "Idolatrada", respectively, the songbooks of both composers would continue to inspire Simone throughout her career. Simone made a deep imprint in Brazilian popular culture by recording the theme songs of many television soap operas, and also through her powerful live performances. Brilliantly combining a refined artistic palette with pop culture appeal, she is still at the top of her game both in the recording studio and concert stages around the world.
Soda Stereo (Argentina)
The Buenos Aires power trio Soda Stereo was formed in 1982 by Gustavo Cerati, Zeta Bosio and Charly Alberti. Initially influenced by British new wave, Soda's early hits like "Cuando Pase El Temblor" and "Nada Personal," connected with a young generation of fans pining for a rock band that offered a distinct South American perspective. As Soda enjoyed success outside of Argentina, its sound became more sophisticated, and yielded albums like Doble Vida (1988) with classics like "En La Ciudad De La Furia," while Canción Animal (1990) included "De Música Ligera," Soda's biggest hit. The band broke up in 1995, two years after their last studio album, Sueño Stereo, and celebrated their trajectory with the epic double live album El Último Concierto – only to return in 2007 for the final Me Verás Volver tour. Despite Cerati's unexpected death in 2014, Soda Stereo's music continues to live on in the hearts of their fans.
Ana Torroja (Spain)
Ana Torroja became an international pop star in the 1980s as the charismatic voice of the Spanish pop trio Mecano. The iconic group achieved unprecedented levels of success, selling more than 25 million records worldwide. In 1997 Torroja embarked on a solo career with the successful release of Puntos Cardinales, and following the band's definitive breakup a year later, she blossomed as a sophisticated singer/songwriter experimenting with exhilarating mosaic of styles. In 1999 Torroja surprised her fans again with her second album, Pasajes De Un Sueño, which abandoned the radio-friendly hits of the past in favor of a more cosmopolitan sound, with songs like "Ya No Te Quiero" and "Dentro De Mí." She toured the world with Girados (2000), a joint concert with her friend, the legendary Miguel Bosé, with whom she would later record "Corazones." She continues to be active in the recording studio and the concert halls of Europe and the Americas, always committed to both her loyal audience and to the genre she has been masterfully defending for more than four decades. 
2023 Trustees Award Honorees:
Alex Acuña (Peru)
A drummer and percussionist of remarkable technique, Alex Acuña is also a revered jazz and fusion bandleader. Born in Pativilca, Peru, in 1944, he was enlisted by mambo king Pérez Prado at age 18 after moving to Lima. Acuña later worked in Las Vegas with the legendary Elvis Presley and Diana Ross, and joined jazz-rock supergroup Weather Report in the mid-'70s, where he contributed progressive polyrhythms to two of the band's most iconic albums, Black Market (1976) and Heavy Weather (1977). Following his departure from the band, Acuña amassed a prolific discography as a session sideman, working with Paul McCartney, Joni Mitchell, Plácido Domingo, U2 and many others. In the '80s, he flexed his creative muscles with the Christian jazz-funk collective Koinonia, and also paid tribute to his Afro-Peruvian roots with the mystically tinged songs of Los Hijos del Sol. In recent years, he contributed his marvelous percussive skills to the soundtracks of such high-profile films as Coco, Moana, West Side Story and Star Wars: The Last Jedi.
Gustavo Santaolalla (U.S./Argentina)
Argentine composer, singer/songwriter and producer Gustavo Santaolalla—winner of multiple Latin GRAMMYs and GRAMMYs— has single-handedly changed the course of Latin music throughout a tireless career that spans multiple fields, decades and genres. Santaolalla became a rock star in his teens as co-founder of pioneering folk-rock supergroup Arco Iris. After moving to Los Angeles in the late '70s and establishing an artistic partnership with keyboardist Aníbal Kerpel, he became the one of the most influential producers in Latin rock history, helming a series of masterful albums by the likes of Café Tacvba, Maldita Vecindad, Julieta Venegas, Juanes and many others. The 1998 release of Ronroco paved the way for a new chapter as a soulful and inventive composer of soundtracks. His haunting scores for Ang Lee's Brokeback Mountain (2005) and Alejandro González Iñárritu's Babel (2006) won Academy Awards for Best Original Score. Concurrently, he has toured the world as a founding member of the genre-defying Bajofondo, a Rio de la Plata contemporary music group, and has collaborated with a wide array of artists – from Eric Clapton to the Kronos Quartet and classical composer Osvaldo Golijov. In recent years, he has gained acclaim writing the music for the two installments of the video game The Last of Us, as well as its subsequent and highly successful television adaptation, for which he received an Emmy nomination.
Wisón Torres (U.S/Puerto Rico) 
Born in San Juan, Puerto Rico, in 1934, Wisón Torres started playing guitar at just seven years of age, and made his first professional appearance on Puerto Rican radio with Los Sultanes—a group he created and directed—at 14. Then, in 1951, he was given the task of forming and directing Los Hispanos de Puerto Rico, a quartet composed of members of different trios who joined together for special performances throughout the island. Inspired by the progressive arrangements of American jazz quartets, Torres fused their harmonies with a Latin American sensibility, and created a distinct sound for Los Hispanos with his unique ability to arrange and harmonize vocal quartets. The group's refined, distinctive sound led to extensive tours in Latin America and the United States. In the mid-sixties, Tito Rodríguez produced a series of albums with Los Hispanos the transposed their sound to the pop music of the time. Over the years they also recorded with Tito Puente's orchestra, toured England and continued with recording projects. With a career spanning more than 75 years, Torres still creates music to this day.
The Latin Recording Academy and the Recording Academy congratulate the 2023 Lifetime Achievement Award and Trustees Award honorees. Watch this space for more information about the 2023 Latin GRAMMYs!
Clarissa, Giulia Be & Maria Rita Performed At The Best New Artist Showcase In São Paulo: See Images & Watch Videos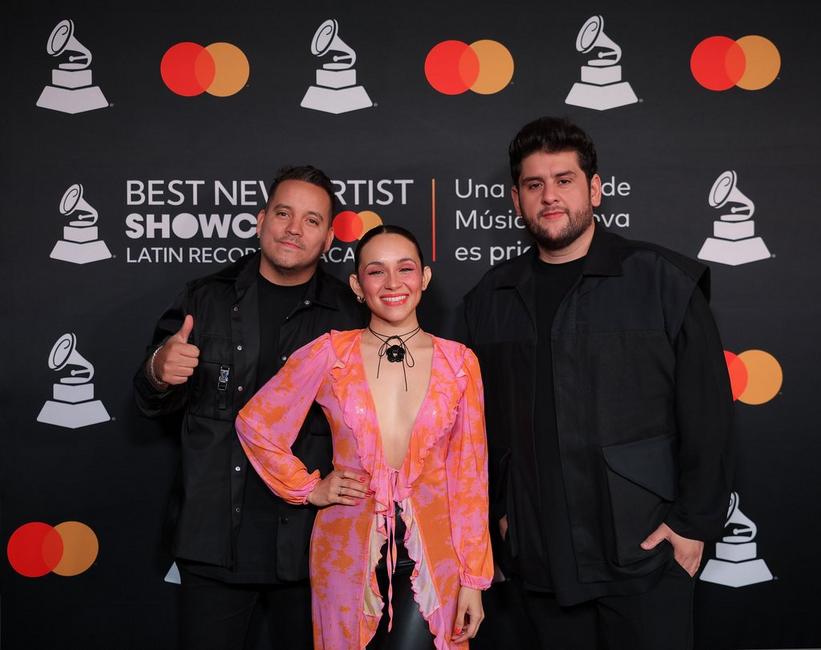 Melissa Robles of Matisse
Photo: Hector Vivas/Getty Images for The Latin Recording Academy
photo_gallery
Matisse Performed At The Latin Recording Academy's Latest Best New Artist Showcase: See Images
The exclusive event, held in partnership with Mastercard, welcomed Latin Recording Academy members, artists and entertainment industry figures.
GRAMMYs
/
Jun 30, 2023 - 05:23 pm
The Latin Recording Academy presented its second Best New Artist Showcase featuring Latin GRAMMY winners and previous nominees in the Best New Artist category, Matisse.
The event took place last night at Priceless with Estoril restaurant in Mexico City, which is also launching its second season inspired by music.
"The Best New Artist category is fundamental for us because it gives us the opportunity to recognize artists who are just beginning their careers," Latin Recording Academy CEO Manuel Abud said. "Today we celebrate the Latin GRAMMY journey with Matisse — who were nominated in this category in 2015 and winners last year — providing inspiration to the next generation of music creators."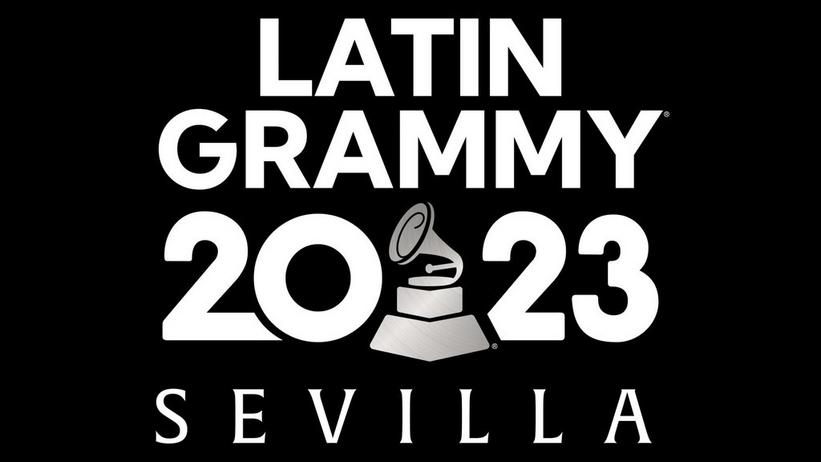 Art for the 2023 Latin GRAMMYs
Graphic Courtesy of the Latin Recording Academy
news
2023 Latin GRAMMYs To Host First-Ever International Telecast In Sevilla, Spain, On Nov. 16; Nominations To Be Announced Sept. 19
Airing on Thursday, Nov. 16, the 2023 Latin GRAMMYs marks the first-ever international telecast in the history of the organization and awards.
GRAMMYs
/
May 4, 2023 - 04:29 pm
The Latin GRAMMYs are going global! Today, the Latin Recording Academy announced that the 2023 Latin GRAMMYs, officially known as the 24th Annual Latin GRAMMY Awards, will be held in Sevilla, Spain. Airing on Thursday, Nov. 16, from the Conference and Exhibition Centre (FIBES), the 2023 Latin GRAMMYs marks the first-ever international telecast in the history of the organization and awards.
Nominees for the 2023 Latin GRAMMYs will be announced on Tuesday, Sept. 19.
The announcement also marks the official start of a three-year partnership between the Latin Recording Academy and the Junta de Andalucía, who will sponsor the 2023 Latin GRAMMYs and Latin GRAMMY Week, as well as several Latin Academy events in the community. In addition, Sevilla joins the celebration as host city for all the events during this year's Latin GRAMMY Week, which will precede the Latin GRAMMY telecast.
This year's Latin GRAMMY Week includes the Person of the Year Gala, the Special Awards Presentation, the Leading Ladies of Entertainment luncheon, the Best New Artist showcase, the latter of which recognizes the nominees in that category, and a nominee reception, among other events.
The Latin GRAMMY telecast will be produced by TelevisaUnivision in collaboration with Radio Televisión Española (RTVE).
With the awards show expanding to Spain, the Latin Recording Academy, the organization behind the annual Latin GRAMMY Awards, is further evolving its mission to support and elevate Latin music on a global scale. Earlier this year, the Latin Recording Academy also announced the addition of several globally minded awards categories, including the Best Portuguese-Language Urban Performance category, which will be introduced at the upcoming 2023 Latin GRAMMYs.
"International growth is consistent with our mission," Latin Recording Academy CEO Manuel Abud said in an exclusive interview. "The Latin Academy, our membership, and the music we honor have always been global. We have members from more than 40 countries, and we've always celebrated music in the Spanish language and the Portuguese language. Now, the only thing that is changing is that we're taking the celebration to another place, which will ultimately expand our global reach even further."
Learn More: 2023 Latin GRAMMYs Explained: 4 Reasons To Be Excited About The New Categories & Changes
"It is an honor to celebrate our Latin GRAMMY Week in Sevilla and commit to our mission of elevating Latin music and its creators around the world. We are confident that it will be a memorable celebration," Abud further expanded in a statement.
"We are thrilled to produce the Latin GRAMMYs for the first time this year in Spain, and in a new partnership with the prestigious RTVE," Ignacio Meyer, President of U.S. Networks at TelevisaUnivision, said. "This is an extraordinary moment for Latin music globally and we are confident that this partnership with RTVE, and the passion and energy that Univision brings to the show, will make history and deliver an unforgettable experience for audiences who love and enjoy music all around the world."
"It will be an honor for RTVE to participate in the transmission and production of the 24th Annual Latin GRAMMY Awards and we are working hard to accomplish it," said Elena Sánchez Caballero, President of Radio Televisión Española. "Music is more than an art form, it's a vehicle that unites us collectively, and we look forward to providing the best possible coverage for our viewers."
Additional key dates on the road to the 2023 Latin GRAMMYs include:
July 27, 2023 - August 7, 2023: First Round of Voting

Sept. 19: 2023 Latin GRAMMYs nominees announced

Sept. 29, 2023 - Oct. 12, 2023: Final Round of Voting

Nov. 16: 2023 Latin GRAMMY Awards Telecast
Learn more information regarding the 2023 Latin GRAMMYs awards season.
Follow GRAMMY.com all year long as we continue to announce more news and updates about the 2023 Latin GRAMMYs.
10 Moments From The 2022 Latin GRAMMY Awards: Rosalía's Big Wins, A 95-Year-Old Best New Artist & Christina Aguilera Goes Ranchera