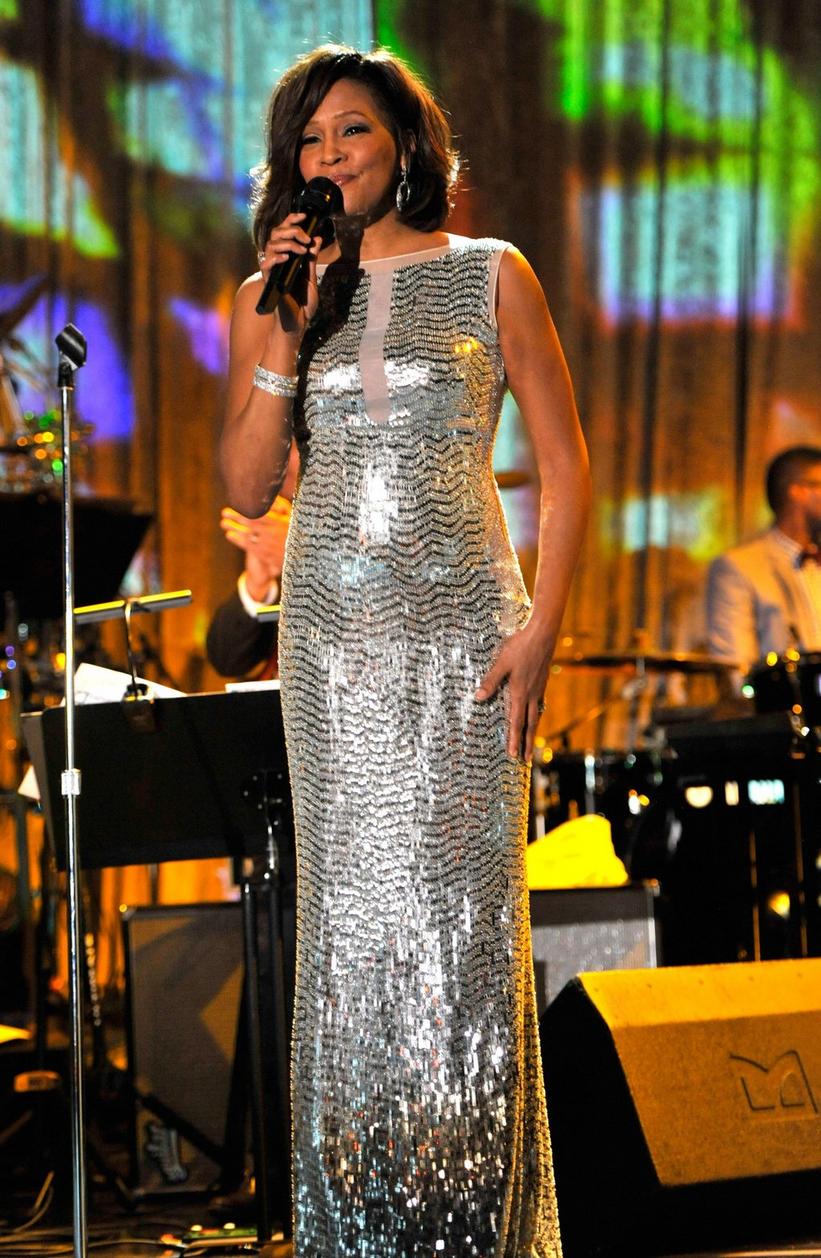 Whitney Houston
Photo: Kevin Mazur/WireImage.com
GRAMMYs
/
Dec 3, 2014 - 04:22 am
Whitney Houston Dies
Six-time GRAMMY winner Whitney Houston died Feb. 11, according to a report by the Associated Press. She was 48. A cause of death was not disclosed.
Arguably one of the most successful female pop singers ever, Houston released her self-titled debut album in 1985, garnering a GRAMMY nomination for the prestigious Album Of The Year honor. She won her first GRAMMY that same year for Best Pop Vocal Performance, Female for the No. 1 hit "Saving All My Love For You." Houston experienced continued success at the GRAMMY Awards through the '80s and mid-'90s, subsequently earning trophies for Best Pop Vocal Performance, Female for "I Wanna Dance With Somebody (Who Loves Me)" in 1987, and Record and Album Of The Year in 1993 for "I Will Always Love You" and The Bodyguard — Original Soundtrack, respectively. Houston's most recent GRAMMY win came in 1999 for Best Female R&B Vocal Performance for "It's Not Right But It's Okay." Her most recent release, 2009's I Look To You, peaked at No. 1 on the Billboard 200, marking Houston's third career chart-topping album.
"Whitney Houston was one of the world's greatest pop singers of all time who leaves behind a robust musical soundtrack spanning the past three decades," said Recording Academy President/CEO Neil Portnow. "Her powerful voice graced many memorable and award-winning songs. A light has been dimmed in our music community today, and we extend our deepest condolences to her family, friends, fans and all who have been touched by her beautiful voice."
According to Ken Ehrlich, executive producer of the GRAMMY Awards, the GRAMMYs plan to honor Whitney's life with a "respectful musical tribute" that will feature Jennifer Hudson. "It's too fresh in everyone's memory to do more at this time, but we would be remiss if we didn't recognize Whitney's remarkable contribution to music fans in general, and in particular her close ties with the GRAMMY telecast and her GRAMMY wins and nominations over the years."
(2/11)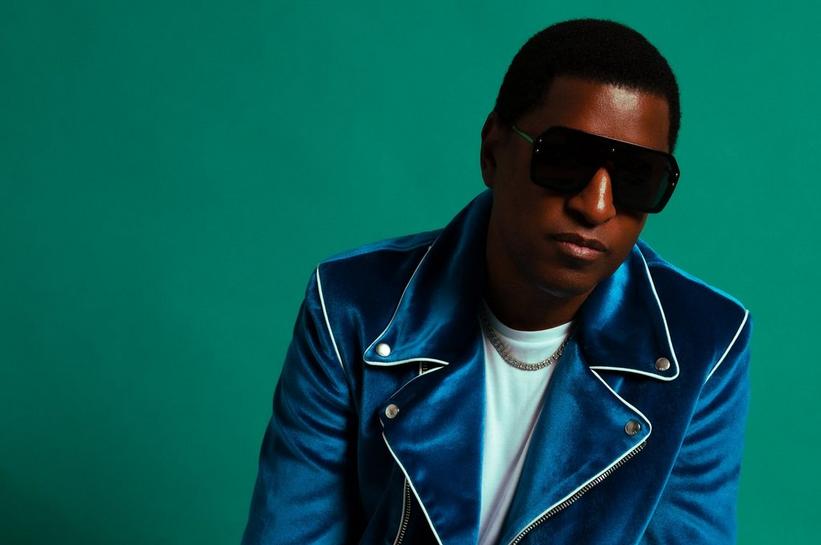 interview
Babyface Reflects On Collaborating With Whitney, Toni, Ella Mai & More: How The Legendary Hitmaker Learned To "Speak In Their Voices"
Babyface has enough Top 10 singles to keep a playlist bumping for hours. The songwriter and producer discusses his most memorable productions, many of which tell compelling stories from a woman's perspective.
GRAMMYs
/
Jan 24, 2023 - 05:59 pm
You didn't have to live through the '90s to know that 11-time GRAMMY winner Babyface is the mastermind behind so many of the decade's biggest R&B hits. Whitney Houston's "Exhale (Shoop Shoop)," Boyz II Men's "End of the Road," and Toni Braxton's "You're Makin' Me High" are just a few No. 1 singles penned by the Songwriters Hall of Fame inductee.
Babyface's legendary status is driven home by 125 Top 10 writer/producer credits, top-tier collaborations with Aretha Franklin, Stevie Wonder, Barbra Streisand, Beyoncé, and Eric Clapton, plus his own iconic hits, such as "Whip Appeal," "When Can I See You," and "Every Time I Close My Eyes." But telling compelling stories — especially from the female perspective — is arguably one of his greatest strengths, as evidenced most recently on Girls' Night Out. 
The 13-track collaboration project champions some of today's brightest female R&B stars, including Ari Lennox, Kehlani, and Queen Naija. Lead single "Keeps on Fallin'" with Ella Mai is nominated for Best Traditional R&B Performance at the 2023 GRAMMYs, which means he's now surpassed 50 GRAMMY nominations. "It was a nice surprise," Babyface tells GRAMMY.com. "It inspires you to keep doing the work."
A master of his craft, Babyface did his homework before getting in the studio with each artist on Girls' Night Out. "I needed to learn how people spoke and how melodies are different. Otherwise, I don't know if I would've been able to speak in their voices," he shares. "I have a much clearer understanding of today's R&B because there is a difference, and it's not necessarily a difference that's any better or any worse. It's just a difference in terms of time, and that's what made the process enjoyable to me."
Though Babyface took more of a mentoring approach with Girls' Night Out, he's no stranger to fostering talented female singers, particularly on the soundtrack for the 1995 movie Waiting to Exhale — which exclusively features Black women. The OST boasts a string of No. 1 and Top 10 hits penned entirely by Babyface himself, including beloved classics like Braxton's "Let It Flow" and Brandy's "Sittin' Up in My Room." 
Yet "Not Gon' Cry" by Mary J. Blige — who is nominated in six categories at the 65th GRAMMY Awards — remains among Babyface's most memorable productions for Waiting To Exhale. The timeless ballad, written from character Bernadine's point of view after her husband of 11 years leaves her for another woman, emerged as the Black woman's anthem for showing resilience in the face of romantic heartbreak and betrayal, but the song almost didn't happen.
"The opening lyrics, 'While all the time that I was loving you, you were busy loving yourself,' just sounded like a real-life conversation, and it sounded like something Mary could say," Babyface explains. "I played it for Andre Harrell, and he said, 'It's okay, but I don't think it's the record for her… Mary's too young for this. She's not 47 years old and she ain't been married and all that.'"
He continues, "My answer to him was, 'Mary's singing for everyone else… and she ultimately became a voice for other women.' It wasn't her personal story, but her voice could deliver that."
Babyface's musical legacy developed further with the formation of LaFace Records in 1989 with music executive L.A. Reid. In the label's glory days, LaFace launched the careers of Braxton, TLC, OutKast, Pink, Usher, Ciara, Goodie Mob, and Donell Jones. But one of his most impressive feats isn't talked about enough: that Whitney Houston selected Babyface to help usher in the more R&B-oriented sound of her third studio album, 1990's I'm Your Baby Tonight.
"They came to LaFace because they wanted a Blacker record, but when I was writing 'I'm Your Baby Tonight,' I wasn't thinking R&B… I was just writing a Whitney record," he says. "There's an urban flavor to it, but the truth is it wasn't that R&B, but everything is R&B if a Black artist touches it… the idea was to run away from songs like 'How Will I Know' and 'I Wanna Dance with Somebody' that were big records for her that they said weren't Black enough."
Babyface and Houston proved to be a winning musical duo, and "I'm Your Baby Tonight" was nominated for Best Pop Vocal Performance, Female at the 33rd GRAMMY Awards. The collaboration also gave Houston her eighth No. 1 hit, tying with Madonna for the female artist with most No. 1s on the Billboard Hot 100 at the time.
The success with divas like Houston and Braxton allowed Babyface to explore his versatility as a hitmaker for superstars outside of the R&B realm. For the lush sounds heard on Madonna's sixth studio album, Bedtime Stories, the pop icon teamed up with Dallas Austin, Dave Hall, and of course Babyface, who co-wrote "Forbidden Love" and "Take a Bow." The latter song became her longest running No. 1 hit.
"The track was already laid down and when we brought in the live strings, which was Madonna's suggestion, it became a whole other thing. I think it was the combination of my background vocals behind Madonna's that just made for a very unique song in that sense for her," Babyface recalls. "She was nervous because she just wasn't used to singing that controlled and being that vulnerable. I remember how we sat there and wrote the song together [at the Hit Factory Studios in New York City], so that's a really cool memory."
As the 64-year-old musician enters the next stage of his four-decade career, he has plenty to look forward to: Touring with eight-time GRAMMY winner Anita Baker, a possible deluxe version of Girls' Night Out, and the upcoming 30th anniversary of his third studio album, For the Cool in You, which spawned the top 5 hit "When Can I See You." (The acoustic tune earned Babyface his first GRAMMY for Best Male R&B Vocal Performance.)
For all his success, Babyface has remained humble and his greatest joy comes from being able to hear a talented vocalist bring a song he wrote to life. "The best part is when you get into the studio with this idea, this little demo and then, when someone like Whitney, Aretha, or Boyz II Men sings your song, it becomes a hit before your eyes," he says. "They take it to a place I never imagined it could go."
The Official 2023 GRAMMYs Playlist Is Here: Listen To 115 Songs By Beyoncé, Harry Styles, Bad Bunny, Kendrick Lamar & More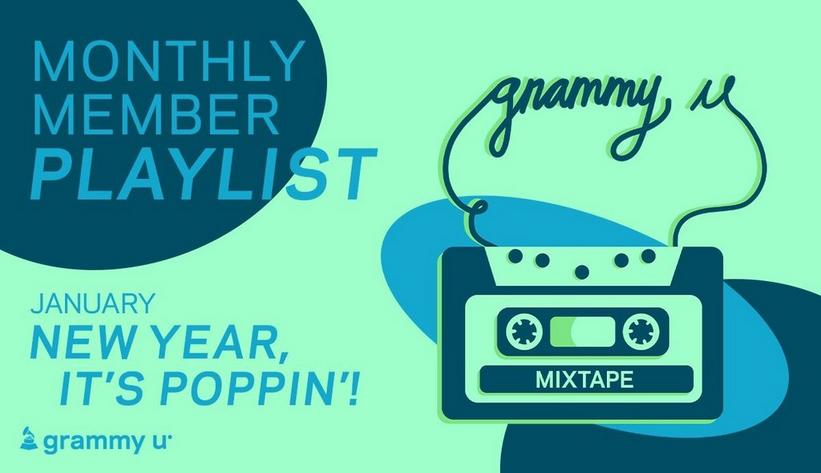 news
Press Play On GRAMMY U Mixtape: New Year, It's Poppin'! Monthly Member Playlist
The GRAMMY U Mixtape is a monthly, genre-spanning playlist to quench your thirst for new tunes, all from student members. GRAMMY U celebrates new beginnings with fresh pop tunes that will kickstart 2023.
GRAMMYs
/
Jan 6, 2023 - 12:17 am
Did you know that among all of the students in GRAMMY U, songwriting and performance is one of the most sought after fields of study? We want to create a space to hear what these students are creating today!
The GRAMMY U Mixtape, now available for your listening pleasure, highlights the creations and fresh ideas that students are bringing to this industry directly on the Recording Academy's Spotify and Apple Music pages. Our goal is to celebrate GRAMMY U members, as well as the time and effort they put into making original music — from the songwriting process to the final production of the track.
Each month, we accept submissions and feature 20 to 25 songs that match that month's theme. This month we're ringing in 2023 with our New Year, It's Poppin'! playlist, which features fresh pop songs that bring new year, new you vibes. Showcasing talented members from our various chapters, we felt these songs represented the positivity and hopefulness that GRAMMY U members embody as they tackle this upcoming year of exciting possibilities.
So, what's stopping you? Press play on GRAMMY U's Mixtape and listen now on Spotify below and Apple Music.
Want to be featured on the next playlist? Submit your songs today! We are currently accepting submissions for songs of all genres for consideration for our February playlist. Whether you write pop, rock, hip hop, jazz, or classical, we want to hear from you. Music must be written and/or produced by the student member (an original song) and you must be able to submit a Spotify and/or Apple Music link to the song. Students must be a GRAMMY U member to submit.
About GRAMMY U:
GRAMMY U is a program that connects college students with the industry's brightest and most talented minds and provides those aspiring professionals with the tools and opportunities necessary to start a career in music.     
Throughout each semester, events and special programs touch on all facets of the industry, including the business, technology, and the creative process.
As part of the Recording Academy's mission to ensure the recorded arts remain a thriving part of our shared cultural heritage, GRAMMY U establishes the necessary foundation for music's next generation to flourish.
Not a member, but want to submit to our playlist? Apply for GRAMMY U Membership here.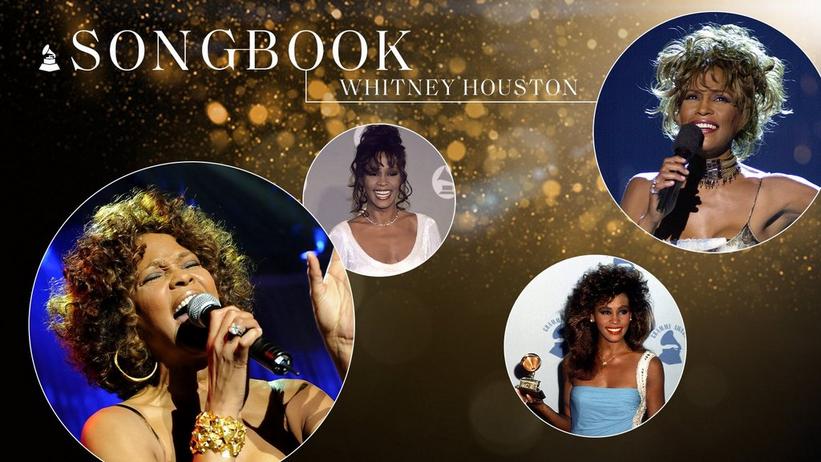 (L-R) Whitney Houston at the 2009 GRAMMY Salute To Industry Icons honoring Clive Davis; at the 1994 GRAMMYs; at the 1986 GRAMMYs; at the 2001 BET awards.
Photo: (L-R) Rick Diamond/WireImage; Larry Busacca/WireImage; Ron Galella, Ltd./Ron Galella Collection via Getty Images; M. Caulfield/WireImage
feature
Songbook: A Guide To Whitney Houston's Iconic Discography, From Her '80s Pop Reign To Soundtrack Smashes
In celebration of the new Whitney Houston biopic, 'I Wanna Dance with Somebody,' GRAMMY.com revisits the albums and vocal performances that made her one of the most celebrated singers of all time.
GRAMMYs
/
Dec 21, 2022 - 03:57 pm
Presented by GRAMMY.com, Songbook is an editorial series and hub for music discovery that dives into a legendary artist's discography and art in whole — from songs to albums to music films and videos and beyond.
Throughout her lifetime, Whitney Houston received plenty of nicknames. But the one that is perhaps most fitting — and most enduring — is "The Voice."
Between her stunning five-octave range, perfected melisma technique, and ability to convey raw emotion in every note, Houston was truly a one-of-a-kind talent. And with 11 No. 1 singles, more than 400 awards (including six GRAMMYs), and 200 million albums sold, her legacy remains unmatched even 10 years after her passing. 
On Dec. 23, Houston's remarkable story is getting the big-screen treatment with the highly anticipated authorized biopic, I Wanna Dance with Somebody. The Sony Pictures Entertainment film stars British actress Naomi Ackie as Houston, and celebrates the late singer's iconic career while helping audiences "discover the Whitney you never knew."
As the daughter of gospel singer Cissy Houston and cousin to Dionne Warwick and Leontyne Price, Houston was practically destined to be a star. She was discovered by legendary record executive Clive Davis while singing backup for her mother at just 19 years old. Two years later, Houston launched to stardom with her debut self-titled album, and she instantly became an unstoppable force in music and beyond.
Amid her success, Houston's personal struggles with drug abuse and her troubled marriage to Bobby Brown were also put on public display. Sadly, those struggles culminated in an untimely death in 2012, shocking and saddening music lovers everywhere.
To honor her legacy ahead of the release of I Wanna Dance with Somebody, GRAMMY.com is revisiting the unforgettable hits, history-making moments, and masterpieces that made Houston an international superstar and one of the most awe-inspiring vocalists of all time. 
Listen to GRAMMY.com's official Songbook: An Essential Guide To Whitney Houston playlist on Spotify, Apple Music, Amazon Music, and Pandora. Playlist powered by GRAMMY U.
For Beginners
Two years after the world was introduced to Houston's vocal prowess on The Merv Griffith Show — where the then 20-year-old delivered a memorable performance of The Wiz's "Home" — she released her debut studio album, Whitney Houston. Despite slow sales at first, the success of No. 1 hits "Saving All My Love for You," "How Will I Know," and "Greatest Love of All" led Whitney Houston to becoming one of the best-selling female albums of the '80s.
Uptempo, synth-heavy tunes such as "Someone for Me" and "Thinking About You" offset an otherwise ballad-heavy LP. Other standouts include duets with Jermaine Jackson ("Nobody Loves Me Like You Do" and "Take Good Care of My Heart") and Teddy Pendergrass ("Hold Me"). The album also helped Houston earn her first GRAMMY in 1986 (Best Pop Vocal Performance for "Saving All My Love For You") as well as two other nominations, including Album Of The Year.
Houston's second studio effort, the similarly titled Whitney, was initially criticized for also sounding too similar to its predecessor. But that certainly didn't hold it back from massive global success — especially with an earth-shattering lead single like "I Wanna Dance with Somebody (Who Loves Me)." 
Along with "I Wanna Dance with Somebody," Whitney scored Houston four more No. 1s with "So Emotional" and classic ballads "Where Do Broken Hearts Go" and "Didn't We Almost Have It All." Her pop-leaning hits had many accusing Houston of "selling out," and she was even famously booed at the 1988 Soul Train Awards. Whatever naysayers believed, there was no denying Houston was a legend in the making: Whitney's four No. 1s marked seven consecutive No. 1 singles from the singer, a feat that still hasn't been achieved by another artist to this day.
Houston closed out the decade with the inspirational "One Moment in Time," a believe-in-yourself anthem for the 1988 Summer Olympics that seemed to represent then 25-year-old Houston's own hopes and dreams. ("I want one moment in time/ When I'm more than I thought I could be," she declares in the chorus.) "One Moment in Time" missed the top spot in the U.S., but it became Houston's third No. 1 in the UK, further solidifying her international appeal — and in many ways, felt like a catalyst for her dazzling rendition of "The Star-Spangled Banner" at the 1991 Super Bowl.
For R&B Lovers
In late 1990, Houston's third studio album, I'm Your Baby Tonight, acknowledged the years-long criticism that her music wasn't "Black enough" — one of the aspects of her career that I Wanna Dance with Somebody addresses head-on. Embracing the sounds of new jack swing, the singer asserted more creative control, handpicking L.A. Reid and Babyface as producers, and recruiting Luther Vandross and Stevie Wonder as additional collaborators.
Houston's slightly new musical direction paid off: The album's first two singles, "I'm Your Baby Tonight" and "All the Man That I Need," reached No. 1 on the Hot 100, with third single "Miracle" cracking the top 10. While "My Name Is Not Susan" was Houston's first solo single to miss the top 10, it proved that she was as R&B as they come. What's more, the album's closer, "I'm Knockin'", gave Houston her first producing credit.
After amassing a long string of movie soundtrack hits from 1992 to 1996 (more on that later), 1998's My Love Is Your Love marked Houston's first studio album in nearly a decade. The LP took a deep dive into the R&B she teased with I'm Your Baby Tonight, particularly on songs like "Get It Back" and "Oh Yes"; she even dabbled in reggae for the first time on the title track.
My Love Is Your Love opens with the female empowerment anthem "It's Not Right but It's Okay," on which Houston displays the level of sass, grit and maturity that can only be learned through real-life experience. The song's vocal power earned Houston a GRAMMY for Best Female R&B Vocal Performance — her first and only win in that category. (The track also received a high-energy Thunderpuss remix, which flipped the smooth neo soul classic into what a 2017 Fader piece dubbed "an LGBTQ club classic" and Houston's "most iconic gay anthem.") 
The album also featured a few notable collaborations, including then-rising R&B stars Faith Evans and Kelly Price on "Heartbreak Hotel" (not to be confused with Elvis Presley's 1956 classic) and Missy Elliott on "In My Business." But the undeniable standout is Houston's highly anticipated duet with fellow diva Mariah Carey, "When You Believe," which was also the lead single for The Prince of Egypt soundtrack.
For Moviegoers
With three multi-platinum albums under her belt, Houston set her sights on Hollywood and made her acting debut alongside Kevin Costner in 1992's The Bodyguard. The movie was an instant hit, but the soundtrack is what made it truly iconic. The album sold 45 million copies worldwide — more than double of any of Houston's own LPs — and remains the best-selling soundtrack of all time.
In 1994, The Bodyguard soundtrack won a GRAMMY for Album Of The Year, and its goosebump-inducing lead single "I Will Always Love You" — a cover of Dolly Parton's 1974 country ballad — won Record Of The Year as well as Best Pop Vocal Performance, Female. Now memorialized as Houston's signature song, "I Will Always Love You" was inducted to the GRAMMY Hall Of Fame in 2018 and added to the Library of Congress's National Recording Registry in 2020 for being "culturally, historically or aesthetically significant."
Perhaps the impact of The Bodyguard and its soundtrack was due to the fact that both captured Houston at her vocal prime — as exhibited in "I Will Always Love You" as well as singles "I'm Every Woman" (a Chaka Khan cover), "I Have Nothing," and "Run to You." And though hard-rock tune "Queen of the Night" is easily Houston's most forgotten single from the soundtrack, it reached No. 1 on the Billboard Dance Club Songs chart (one of the singer's 14 on the tally).
Houston's box-office success continued in the mid-90s with 1995's Waiting to Exhale and 1996's The Preacher's Wife. The former film spawned "Exhale (Shoop Shoop)," the singer-turned-actress' 11th and final No. 1 hit. Both soundtracks contain some of Houston's finest vocal performances, as demonstrated in covers of The Four Tops' "I Believe in You and Me" and Annie Lennox's "Step by Step." 
In 1997, 60 million households tuned in to see Houston and mentee Brandy star in a made-for-television remake of Cinderella. While an official soundtrack was never released, fans treasure the singers' showstopping "Impossible/It's Possible" duet, and final number "There's Music in You," performed by Houston.
Three months prior to Houston's untimely and tragic death in 2012, she had finished filming a remake of the 1976 film Sparkle, starring American Idol winner Jordin Sparks. Before her passing, Houston recorded "Celebrate," a duet with Sparks as well as "His Eye Is on the Sparrow." Both were posthumously released in June 2012.
For Die-Hards
Houston ushered in the 21st century by renewing her Arista contract for $100 million. Despite signing the biggest record deal for a female artist at the time, Houston's public image had been tarnished in the years leading up to 2002's Just Whitney, which is arguably the most underrated album of her nearly three-decade career.
"See I don't understand/ Why you keep peepin' me/ When you don't even like me," she sings on lead single "Whatchulookinat," a direct aim at the media's extensive scrutiny surrounding her and then husband Bobby Brown. That same frustration can be heard in "Try It On My Own" and "Tell Me No," the latter of which is a rock-tinged, mid-tempo ballad that flexes her versatility. There are some bright spots on the album, too, in tracks like "One of Those Days," "Dear John Letter," and "Love That Man.".
Following a couple of rehab stints and her divorce from Brown, 2009's I Look to You signaled that Houston's best days were seemingly ahead. As the then 46-year-old songstress noted herself to the UK publication Digital Spy, the album encapsulates "the changes that we go through, the transitions that we go through, the tests that we go through." I Look to You debuted at No. 1 on the Billboard 200, marking her first No. 1 album in more than 20 years.
The 11-track project honors Houston's musical legacy while also looking to the future, enlisting in-demand hitmakers including Alicia Keys, Swizz Beatz, and Tricky Stewart. The title track and the Diane Warren co-written ballad "I Didn't Know My Own Strength" speak to Houston's resilience, while "For the Lovers" and the Loleatta Holloway-sampling "Million Dollar Bill" present a more celebratory mood. While some critics pointed out the deterioration of Houston's vocals, the inner peace, strength, and triumph heard throughout the entire record made her comeback glorious and worth the wait.
For Holiday Stans
Upon the arrival of Houston's 2003 Christmas offering, One Wish: The Holiday Album, her music had taken a back seat to her and Bobby Brown's tumultuous marriage. Although One Wish was Houston's lowest-charting album, it's filled with delightful interpretations of holiday standards like "The First Noël," "Have Yourself a Merry Little Christmas" and "Little Drummer Boy," the latter of which featured her then 10-year-old daughter Bobbi Kristina Brown. It also contains covers of "Who Would Imagine a King" and "Joy to the World," both of which originally appeared on the Oscar-nominated soundtrack to The Preacher's Wife in 1996.
Houston's holiday album may have fallen flat, but her rendition of "Do You Hear What I Hear?" — which appeared on 1987's A Very Special Christmas compilation album benefiting the Special Olympics — remains her biggest holiday success. (A vinyl edition of the album was released in 2021, with a new version of "Do You Hear What I Hear?" featuring a cappella group Pentatonix.)  
Whether Whitney Houston is singing holiday classics, gospel hymns, dance-pop, hard rock, or straight R&B, you feel it because she feels it — inspiring generations to come and cementing her legacy as "The Voice."
Songbook: How Mariah Carey Became The Songbird Supreme, From Her Unmistakable Range To Genre-Melding Prowess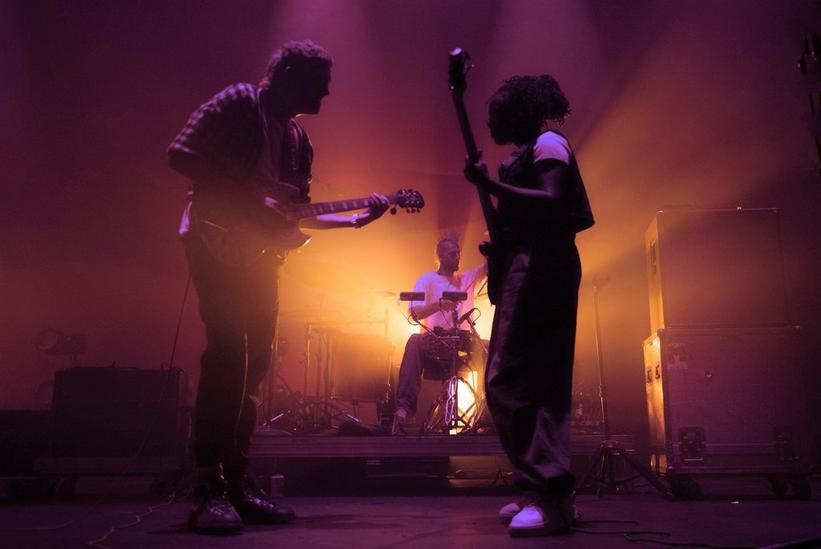 list
A Guide To Modern Funk For The Dance Floor: L'Imperatrice, Shiro Schwarz, Franc Moody, Say She She & Moniquea
James Brown changed the sound of popular music when he found the power of the one and unleashed the funk with "Papa's Got a Brand New Bag." Today, funk lives on in many forms, including these exciting bands from across the world.
GRAMMYs
/
Nov 25, 2022 - 04:23 pm
It's rare that a genre can be traced back to a single artist or group, but for funk, that was James Brown. The Godfather of Soul coined the phrase and style of playing known as "on the one," where the first downbeat is emphasized, instead of the typical second and fourth beats in pop, soul and other styles. As David Cheal eloquently explains, playing on the one "left space for phrases and riffs, often syncopated around the beat, creating an intricate, interlocking grid which could go on and on." You know a funky bassline when you hear it; its fat chords beg your body to get up and groove.
Brown's 1965 classic, "Papa's Got a Brand New Bag," became one of the first funk hits, and has been endlessly sampled and covered over the years, along with his other groovy tracks. Of course, many other funk acts followed in the '60s, and the genre thrived in the '70s and '80s as the disco craze came and went, and the originators of hip-hop and house music created new music from funk and disco's strong, flexible bones built for dancing.
Legendary funk bassist Bootsy Collins learned the power of the one from playing in Brown's band, and brought it to George Clinton, who created P-funk, an expansive, Afrofuturistic, psychedelic exploration of funk with his various bands and projects, including Parliament-Funkadelic. Both Collins and Clinton remain active and funkin', and have offered their timeless grooves to collabs with younger artists, including Kali Uchis, Silk Sonic, and Omar Apollo; and Kendrick Lamar, Flying Lotus, and Thundercat, respectively.
In the 1980s, electro-funk was born when artists like Afrika Bambaataa, Man Parrish, and Egyptian Lover began making futuristic beats with the Roland TR-808 drum machine — often with robotic vocals distorted through a talk box. A key distinguishing factor of electro-funk is a de-emphasis on vocals, with more phrases than choruses and verses. The sound influenced contemporaneous hip-hop, funk and electronica, along with acts around the globe, while current acts like Chromeo, DJ Stingray, and even Egyptian Lover himself keep electro-funk alive and well.
Today, funk lives in many places, with its heavy bass and syncopated grooves finding way into many nooks and crannies of music. There's nu-disco and boogie funk, nodding back to disco bands with soaring vocals and dance floor-designed instrumentation. G-funk continues to influence Los Angeles hip-hop, with innovative artists like Dam-Funk and Channel Tres bringing the funk and G-funk, into electro territory. Funk and disco-centered '70s revival is definitely having a moment, with acts like Ghost Funk Orchestra and Parcels, while its sparkly sprinklings can be heard in pop from Dua Lipa, Doja Cat, and, in full "Soul Train" character, Silk Sonic. There are also acts making dreamy, atmospheric music with a solid dose of funk, such as Khruangbin's global sonic collage.
There are many bands that play heavily with funk, creating lush grooves designed to get you moving. Read on for a taste of five current modern funk and nu-disco artists making band-led uptempo funk built for the dance floor. Be sure to press play on the Spotify playlist above, and check out GRAMMY.com's playlist on Apple Music, Amazon Music and Pandora.
Say She She
Aptly self-described as "discodelic soul," Brooklyn-based seven-piece Say She She make dreamy, operatic funk, led by singer-songwriters Nya Gazelle Brown, Piya Malik and Sabrina Mileo Cunningham. Their '70s girl group-inspired vocal harmonies echo, sooth and enchant as they cover poignant topics with feminist flair.
While they've been active in the New York scene for a few years, they've gained wider acclaim for the irresistible music they began releasing this year, including their debut album, Prism. Their 2022 debut single "Forget Me Not" is an ode to ground-breaking New York art collective Guerilla Girls, and "Norma" is their protest anthem in response to the news that Roe vs. Wade could be (and was) overturned. The band name is a nod to funk legend Nile Rodgers, from the "Le freak, c'est chi" exclamation in Chic's legendary tune "Le Freak."
Moniquea
Moniquea's unique voice oozes confidence, yet invites you in to dance with her to the super funky boogie rhythms. The Pasadena, California artist was raised on funk music; her mom was in a cover band that would play classics like Aretha Franklin's "Get It Right" and Gladys Knight's "Love Overboard." Moniquea released her first boogie funk track at 20 and, in 2011, met local producer XL Middelton — a bonafide purveyor of funk. She's been a star artist on his MoFunk Records ever since, and they've collabed on countless tracks, channeling West Coast energy with a heavy dose of G-funk, sunny lyrics and upbeat, roller disco-ready rhythms.
Her latest release is an upbeat nod to classic West Coast funk, produced by Middleton, and follows her February 2022 groovy, collab-filled album, On Repeat.
Shiro Schwarz
Shiro Schwarz is a Mexico City-based duo, consisting of Pammela Rojas and Rafael Marfil, who helped establish a modern funk scene in the richly creative Mexican metropolis. On "Electrify" — originally released in 2016 on Fat Beats Records and reissued in 2021 by MoFunk — Shiro Schwarz's vocals playfully contrast each other, floating over an insistent, upbeat bassline and an '80s throwback electro-funk rhythm with synth flourishes.
Their music manages to be both nostalgic and futuristic — and impossible to sit still to. 2021 single "Be Kind" is sweet, mellow and groovy, perfect chic lounge funk. Shiro Schwarz's latest track, the joyfully nostalgic "Hey DJ," is a collab with funkstress Saucy Lady and U-Key.
L'Impératrice
L'Impératrice (the empress in French) are a six-piece Parisian group serving an infectiously joyful blend of French pop, nu-disco, funk and psychedelia. Flore Benguigui's vocals are light and dreamy, yet commanding of your attention, while lyrics have a feminist touch.
During their energetic live sets, L'Impératrice members Charles de Boisseguin and Hagni Gwon (keys), David Gaugué (bass), Achille Trocellier (guitar), and Tom Daveau (drums) deliver extended instrumental jam sessions to expand and connect their music. Gaugué emphasizes the thick funky bass, and Benguigui jumps around the stage while sounding like an angel. L'Impératrice's latest album, 2021's Tako Tsubo, is a sunny, playful French disco journey.
Franc Moody
Franc Moody's bio fittingly describes their music as "a soul funk and cosmic disco sound." The London outfit was birthed by friends Ned Franc and Jon Moody in the early 2010s, when they were living together and throwing parties in North London's warehouse scene. In 2017, the group grew to six members, including singer and multi-instrumentalist Amber-Simone.
Their music feels at home with other electro-pop bands like fellow Londoners Jungle and Aussie act Parcels. While much of it is upbeat and euphoric, Franc Moody also dips into the more chilled, dreamy realm, such as the vibey, sultry title track from their recently released Into the Ether.
The Rise Of Underground House: How Artists Like Fisher & Acraze Have Taken Tech House, Other Electronic Genres From Indie To EDC