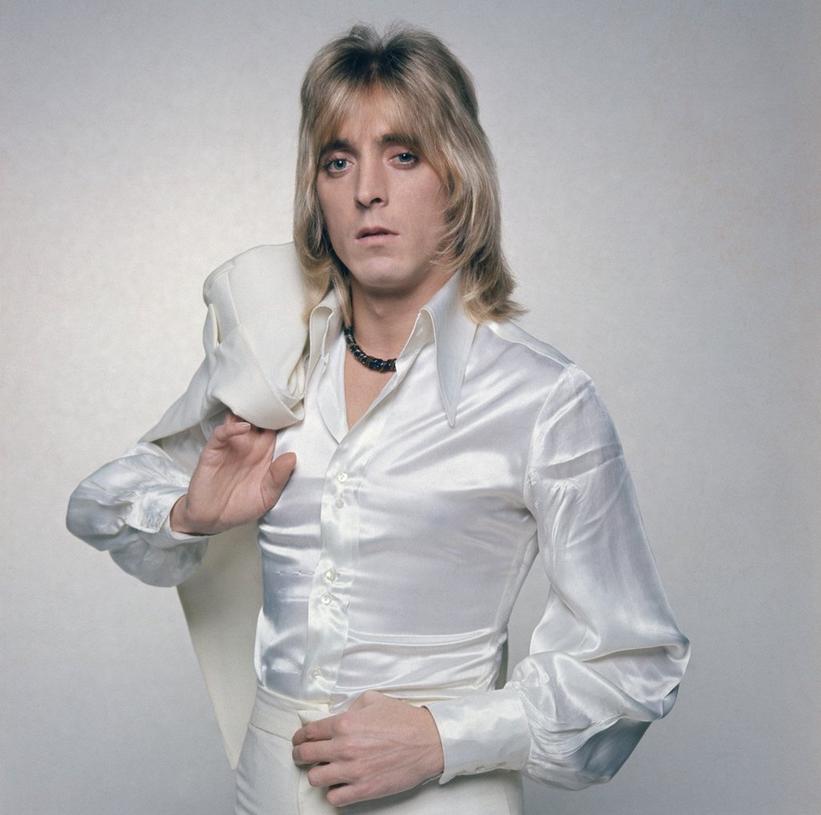 Photo: Terry O'Neill/Getty Images
news
What Was Life Like Beside Bowie? New Doc On Guitarist Mick Ronson
Guitar great and David Bowie's early '70s musical partner is the subject of a new documentary out this fall
GRAMMYs
/
Sep 1, 2017 - 04:52 am
As of late, more and more compelling music documentaries have been unearthing the stories behind the eras and albums we love. This fall, glam-rock guitar great Mick Ronson's story gets its own rock doc.
Behind Bowie: The Mick Ronson Story follows Ronson's prolific career from his work with David Bowie as guitarist in the Spiders From Mars to his work with Lou Reed on his 1972 classic album, Transformer, and then with Bob Dylan as part of the Rolling Thunder Review live band in 1975–1976.
"I spent a little time with David [Bowie]," Queen drummer Roger Taylor says in the trailer, "and he used to say when I found Mick Ronson, I found my Jeff Beck."
Ronson's untimely death in 1993 at age 46 came far too soon, and Bowie said of his musical sideman, "If Mick had lived on, he would have become a major producer and arranger, and of course, he would have remained one of rock's great guitar players."
The film hits select theaters Sept. 1 and home video Oct. 27.
Read More: James Murphy On Advice From David Bowie, Being "Done" With Producing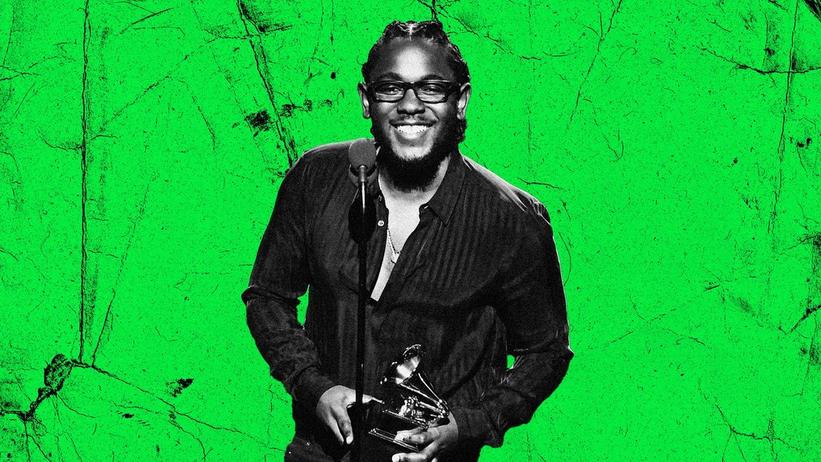 Kendrick Lamar
Photo: Jeff Kravitz/FilmMagic
video
GRAMMY Rewind: Kendrick Lamar Honors Hip-Hop's Greats While Accepting Best Rap Album GRAMMY For 'To Pimp a Butterfly' In 2016
Upon winning the GRAMMY for Best Rap Album for 'To Pimp a Butterfly,' Kendrick Lamar thanked those that helped him get to the stage, and the artists that blazed the trail for him.
GRAMMYs
/
Oct 13, 2023 - 06:01 pm
Updated Friday Oct. 13, 2023 to include info about Kendrick Lamar's most recent GRAMMY wins, as of the 2023 GRAMMYs.
A GRAMMY veteran these days, Kendrick Lamar has won 17 GRAMMYs and has received 47 GRAMMY nominations overall. A sizable chunk of his trophies came from the 58th annual GRAMMY Awards in 2016, when he walked away with five — including his first-ever win in the Best Rap Album category.
This installment of GRAMMY Rewind turns back the clock to 2016, revisiting Lamar's acceptance speech upon winning Best Rap Album for To Pimp A Butterfly. Though Lamar was alone on stage, he made it clear that he wouldn't be at the top of his game without the help of a broad support system. 
"First off, all glory to God, that's for sure," he said, kicking off a speech that went on to thank his parents, who he described as his "those who gave me the responsibility of knowing, of accepting the good with the bad."
He also extended his love and gratitude to his fiancée, Whitney Alford, and shouted out his Top Dawg Entertainment labelmates. Lamar specifically praised Top Dawg's CEO, Anthony Tiffith, for finding and developing raw talent that might not otherwise get the chance to pursue their musical dreams.
"We'd never forget that: Taking these kids out of the projects, out of Compton, and putting them right here on this stage, to be the best that they can be," Lamar — a Compton native himself — continued, leading into an impassioned conclusion spotlighting some of the cornerstone rap albums that came before To Pimp a Butterfly.
"Hip-hop. Ice Cube. This is for hip-hop," he said. "This is for Snoop Dogg, Doggystyle. This is for Illmatic, this is for Nas. We will live forever. Believe that."
To Pimp a Butterfly singles "Alright" and "These Walls" earned Lamar three more GRAMMYs that night, the former winning Best Rap Performance and Best Rap Song and the latter taking Best Rap/Sung Collaboration (the song features Bilal, Anna Wise and Thundercat). He also won Best Music Video for the remix of Taylor Swift's "Bad Blood." 
Lamar has since won Best Rap Album two more times, taking home the golden gramophone in 2018 for his blockbuster LP DAMN., and in 2023 for his bold fifth album, Mr. Morale & the Big Steppers.
Watch Lamar's full acceptance speech above, and check back at GRAMMY.com every Friday for more GRAMMY Rewind episodes. 
10 Essential Facts To Know About GRAMMY-Winning Rapper J. Cole
interview
Living Legends: Duran Duran Are Still Hungry After All These Years
In a career-spanning interview, Duran Duran bassist John Taylor and drummer Roger Taylor discuss surviving cultural shifts and the breadth of the band's discography.
GRAMMYs
/
Aug 23, 2023 - 03:31 pm
Living Legends is a series that spotlights icons in music still going strong today. This week, GRAMMY.com spoke with members of Duran Duran. The band is currently on tour with Nile Rodgers.
One of the biggest bands of the 1980s, Duran Duran captured the decade's exuberant pop ethos and influenced much of its fashion sense. Four decades later, the group remains ever-popular thanks to beloved hits, a potent live show, and their particular combination of the nostalgic and contemporary.  
Originally considered a teen band for their good looks, stylish dress, and sexy videos, the British pop-rock quintet have proved to be far more than an '80s time capsule, though their output from the period endures. 
Duran Duran's first three studio albums and live release Arena were big hits in the early '80s. Their smash "Hungry Like The Wolf" won two GRAMMY Awards in 1984: Best Video Album and Best Video, Short Form. In 1985, they temporarily split into two popular side projects, Arcadia and Power Station, while simultaneously releasing their second No.1 hit as Duran Duran (the theme song to the James Bond movie A View To A Kill). 
Lineup upheaval followed. Overwhelmed by their massive success, drummer Roger Taylor departed the band and the music industry in 1986. Guitarist Andy Taylor went on to a rock-based solo career as an artist and producer. Frontman Simon LeBon, keyboardist Nick Rhodes, and bassist John Taylor continued on and brought guitarist Warren Cuccurullo into the fold in 1988.
Buoyed by the melancholy hits "Ordinary World" and "Come Undone," Duran Duran's self-titled 1993 release (a.k.a. The Wedding Album) achieved platinum status. John Taylor departed for two albums in '97, but the classic line-up reunited and made the successful comeback album Astronaut in 2004. Andy departed again ahead of 2007's poppy Red Carpet Massacre (featuring appearances by Justin Timberlake and Timbaland), and current guitarist Dom Brown joined their ranks.
Since that time, Duran Duran have released three more albums (including the Top 10 seller Paper Gods), collaborated with Kiesza, Janelle Monáe, and John Frusciante, and were inducted into the Rock & Roll Hall Of Fame. 
Duran Duran are currently touring with Nile Rodgers and Chic  — a fortuitous bill as members of Chic and Duran Duran became close friends and collaborators in the '80s. Duran's latest album, 2021's Future Past, combines elements of their classic sound with contemporary influence from Blur's Graham Coxon, producer/composer Giorgio Moroder, and notable guest appearances by GRAMMY-nominated Swedish singer Tove Lo and the genre-bending Japanese band Chai.
Bassist John Taylor and drummer Roger Taylor spoke to GRAMMY.com about the band's history and what makes them tick. After these interviews were conducted, guitarist Andy Taylor announced his first solo album in 33 years, Man's A Wolf To Man. Taylor has been battling stage four prostate cancer for several years, and Duran Duran's first show of the current U.S. tour on Aug. 19 will raise funds for him.  
You've been playing the eerie "Night Boat" from your debut, on this tour. That song goes back to your Rum Runner club days in Birmingham.
Roger Taylor: It's a pretty deep and epic piece of music, isn't it, for a bunch of 20-year olds? I was very impressed when we started to play it again because the arrangement is pretty out there. It's not your normal three or four minute pop song. 
All You Need Is Now from 2010 is probably the most '80s of your 2000s albums. However, a song like "The Man Who Stole A Leopard" is not something you would have heard from Duran Duran back in the day.
Roger Taylor: [Producer] Mark Ronson had that idea that we shouldn't be ashamed of ourselves. He said, "There's so many bands out there that are copying you or citing you as an influence that you shouldn't be ashamed to be who you are." 
And I think Mark Ronson definitely set us on the path to some sort of modern day self-discovery where we actually stopped running away from who we are. I think we did spend a lot of time completely trying to reinvent ourselves and sound completely different. I think Red Carpet Massacre [in 2007] was the tip of that iceberg. I think we've gone back into a little bit more of an organic sound. We've focused a little bit more on John and I playing together again. Nick [brought] out some of his organic synths from the early days. We've accepted ourselves and that got us to where we are now.
John, I once read that you felt you overplayed on the early albums. How do you look back now on your playing?
John Taylor: You're learning tricks as you go along. When the first record came out in '81, I'd probably been playing bass for two years. What I'm playing on that first album is everything I know how to play. There's no selection process. It's Roger and I just trying to come up with grooves and licks and transitions — how should we go from this bit to this — and it was great, great fun.
There was a hierarchy of musicianship [in the band], if you will, but it wasn't that great that anybody felt left out. I think that's the key to any group of musicians really. If you've only been playing a year or two you don't want to be around virtuosos because you're always going to be catching up.
Roger, you're intensely submerged beneath your headphones onstage. You have this juggling act of keeping the groove going, but occasionally things have to be locked in if there's some sequencing or rhythm programming going on. I assume that's very challenging?
Roger Taylor: It's always been quite a challenging gig because, as you very rightly say, we're trying to keep an organic quality within the live performance. But then Nick is playing parts that are very rhythmic. We use a lot of sequencers, rhythm boxes, and programmed pieces of rhythm, and I have to keep in time with that.
So that's quite a tough job for two hours to make sure that you don't go out of time, you don't vary the tempo. It has to be really locked in. I now use a hybrid kit which is a mix of the live sound and samples from the record which are triggered by the live drums. So when you hear in the kit up front, you're hearing some of the live kit, but you're also hearing some electronic sounds mixed in with the kit.
John, you've played alongside three very distinctive guitarists – Andy Taylor, Warren Cuccurullo, and now Dom Brown. What's it been like for you to play alongside each of them?
John Taylor: Andy was very creative, and he just landed on top of this thing that Nick, Roger, and I had developed. We'd been working on this theoretical rhythm section – well, it wasn't theoretical, we were actually doing it – and we were firing off sequencers and copying our Chic riffs and developing this vibe. Andy just came in and found his way into what we were doing and took it to another level.
Warren's artistically a very powerful, very deep musician. The period of time that we were with Warren was interesting. The first couple of records we did with Warren we would really direct what we wanted him to do, but I remember going through a period in the '90s where I just stepped back. I didn't have all that much energy for the band at the time, and Warren just rose into this. Probably the greatest thing we did with Warren was "MTV Unplugged." He was really given the task to arrange that, and he did some very, very clever things.
Dom is old school, meaning he takes the guitar very seriously. He's a lead guitarist. I could count the amount of bum notes he's played with us over the years on one hand. He loves to jam. I think that the journey with him really has been convincing him of the [equal] importance of rhythm playing and just getting him to think like Steve Cropper and think like Nile [Rodgers].
In the mid-1980s Simon, Nick, and Roger were in Arcadia, and John and Andy went to Power Station. They represented two driving aesthetics with the band over the years: the atmospheric and at times darker side with the former, and the groove-oriented material with the latter. Duran's "Night Boat" is such an interesting tune because it works in both ways. I don't think some people realize how multifaceted this band is.
Roger Taylor: I think that was overlooked in the early '80s. We had a young female audience that used to come to the gigs and scream for most of the shows. We used to walk out and start with "Is There Something I Should Know?" and as the curtain would rise it would just be a deafening, high-pitched squeal. We really struggled to hear what we were playing, to be honest with you. 
I think people assumed that we were just a teen band that was just releasing these quite poppy singles. There was always what I call the dark side of Duran, and I think it took a few years for people to really appreciate that, that we had another side musically.
Andy loved AC/DC, Nick wanted us to sound like Kraftwerk, John and I wanted to sound like Chic. So we just had this mash of different influences that somehow created something very original. When I listen to "Hungry Like The Wolf," that couldn't be anybody else. Although we were trying to be other people at the time, I think we created something that's very original.
I hear the darker side in a song like "The Chauffeur" from Rio or "Invisible" from Future Past. I also like the dreaminess of Arcadia's "The Promise" a lot.
Roger Taylor: I've gotta say, that [latter song] is one of my favorite piece of musics that I've ever played on. I really love that song, and [Pink Floyd's] Dave Gilmour plays guitar on it. It had Sting on backing vocals. It was an epic song, and I think it's really stood the test of time. 
John, you have mentioned how you felt Simon really matured as a lyricist on The Wedding Album, especially with "Ordinary World" moving into a more personal area.
John Taylor: To some extent, there was a throwing out the baby with the bathwater at the end of the '80s, and Duran were struggling to stay in the game. We took a lot of criticism for the very things that actually made us special. I look back on Simon's lyrics now from the early '80s — lyrics like "Cracks In The Pavement" or "New Moon On Monday" —  and "The Reflex" is as enigmatic a pop song as [Bob Dylan's] "A Hard Rain's Gonna Fall" and very weirdly interesting. Try getting that into the Top 30 today, you just couldn't do it. 
It just felt like there'd been such a shift musically and lyrically by the end of the '80s. We were quite keen to try to bring a greater sense of realism. I was tired of people saying, "What are those lyrics about anyway?" So Simon started experimenting a little bit with feelings, lyrics responding to emotional circumstances. And he reached it with "Ordinary World" and "Come Undone," two of the greatest lyrics of the '90s on the same album. 
When you're making music for as long as we've been making music…you're always questioning where you should be and what you should be doing in relation to your audience. From the '90s onward we had two bags that we could dip into: We had the detached, enigmatic, weird s—, and then we had the emotionally direct [songs]. I think for Simon it really helps when he has a theme.
We have this sandbox, and when we write together we get all excited. We all just set up in a room and start jamming. Simon's jamming on the voice or he might pull in a guitar, and he's got to pick his way through. I'm usually the first one [done]. "I've got the bass line!" Then a month later Nick's got the keyboard parts, and Simon's still trying to make sense of what his vocal sketches mean or what they could mean. And it's really difficult. I always say it's never been easy to make reasonably interesting music. 
2006's Reportage was shelved, but there's a possibility it might be released. From what I understand, the album is a bit more political, which is not typical of Duran Duran. Nick once described it as more of an edgy record. Do you remember recording it?
John Taylor: David Byrne was saying on CNN yesterday — everything's political these days, it doesn't matter what you do. Reportage was realism. That's why we call it Reportage – it felt very much like music that was reflecting stories in the news. 
There was a song on there that Simon had written about the Labour government in the UK, and I remember Nick and he got into a mighty argument about that. Duran Duran lyrics [should have] a fine gauze over the words, in a way. There's got to be a little bit of smoke, a little bit of atmosphere around the words. I think Simon is definitely interested in meeting the challenge of lyric writing, whether that is the perfect love song, a highly obtuse piece of intellectual wordplay, or some song that moves forward a cause of some kind.
John, a few years ago Nick told me that you and he were working on a musical, and it wasn't going to be a traditional musical. How is that coming along?
John Taylor: It's on hold at the moment. It was a really interesting exercise. I feel that we learned a lot in the writing of it – right back to that learning about a theme, learning about writing for characters, writing to move the plot forward. 
It's very likely that it'll see the light of day one day. Not everything has to see the light of day. Sometimes something can be like R&D and be just as important. But getting something like that onto the stage is a big undertaking.
Duran Duran originally peaked during an incredibly decadent time in the music industry when there was a lot of money being spent. Roger, you retired from music for a decade to live a normal life. When you talk to younger musicians who want to know about it, how would you describe that period of the '80s?
Roger Taylor: It was certainly a crazy period, and it was incredibly decadent. The record companies seemed to have endless millions that they'd made through the '70s [and] they were making millions again because they were releasing CDs. I remember going into EMI in Manchester Square in London — the record executives would have grand pianos in their offices and they'd be driving Rolls Royces and Jaguars and they'd be signing a dozen bands a month. 
We were just lucky that we made the next step. Very unusually, we managed to break America which was huge — and not just the edges of America. We broke all across America. It was just a wonderful period of different steps and opportunities that we just took, and everything just went right for us.
Living Legends: After The Turtles, Flo & Eddie & The Mothers Of Invention, Mark Volman Is 'Happy Forever'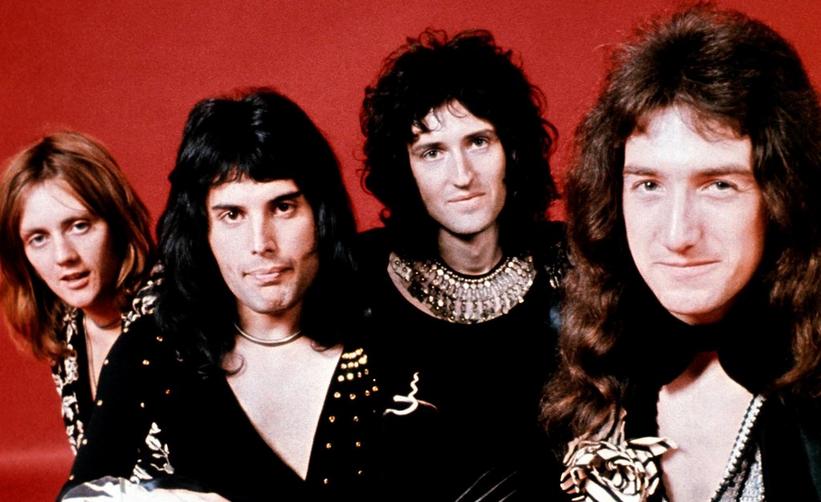 Queen in London in 1973.
Photo: Michael Putland/Getty Images
feature
Queen's Debut Album Turns 50: How The Self-Titled LP Signaled A New Rock Dawn
A half-century after introducing the world to Queen — and perhaps even more notably, their mercurial frontman — GRAMMY.com looks back on the eponymous first album that took rock music to new theatrical heights.
GRAMMYs
/
Jul 13, 2023 - 02:39 pm
Much of Queen's 1973 self-titled debut appears to have been erased from the rock giants' remarkable history. It's conspicuous by its absence on Greatest Hits, the 1981 compilation that remains the U.K.'s best-selling album ever. The Adam Lambert incarnation has only ever played two of its songs. And in one of many, many examples of revisionism, the Bohemian Rhapsody film would have you believe their first recorded effort was their second album's closer "Seven Seas of Rhye." And yet, it's a vital first chapter of Queen's story — one which laid the groundwork for all of the genius, and indeed chaos, that was to follow.
Celebrating its 50th anniversary on July 13, Queen derived from a five-song demo frontman Freddie Mercury, guitarist Brian May, bassist John Deacon and drummer Roger Taylor had shipped around numerous labels the year previously. Charisma Records was the only one to bite. But as the home of the already-established prog rockers Genesis, the band reportedly believed they wouldn't get the attention they required and turned the offer down.
Queen did, however, forge a connection with John Anthony, the producer of Genesis' second LP Trespass, and his Neptune Productions co-founder Roy Thomas Baker. The pair subsequently guided sessions at the same Trident Studios whereThe Beatles, a particular favorite of May's, had laid down "Hey Jude." But unlike the Fab Four, Queen were only allowed to record out-of-hours, an arrangement that Taylor laterrevealed in 2011 documentary Days of Our Lives wasn't always conducive to full concentration: "You could see the working girls at night through their laced curtains, so while we were mixing, we would have a little bit of diversion."
Like any young band, Queen took a while to nail things. Opener "Keep Yourself Alive," one of the album's few songs to enjoy a healthy shelf life, had to be re-recorded eight times before a mix by longtime engineer Mike Stone finally achieved the band's approval. "Mad the Swine" was discarded completely due to conflicting opinions over its rhythm, only later showing up as a 1991 B-side. And the atmosphere between the group and Baker was continually fraught, with May later remarking, "We were fighting the whole time to find a place where we had the perfection, but also the reality of performance and sound."
Queen's teething problems didn't subside once they waved goodbye to the studio. Once again, the group struggled to attract any major label interest. In fact, it took eight months for their debut to find a home: it was eventually issued by Trident Studios via a licensing deal with Elektra Records in the States and EMI in the U.K. The former's founder, Jac Holman, certainly made up for the lack of enthusiasm elsewhere, though, declaring in a 1972 memo to his staff, "I have seen the future of pop music, and it is a band called Queen."
Unfortunately, by the time the record eventually hit stores the next year, the band themselves believed that, far from forward-thinking, it was already something of a relic. Speaking to Guitar magazine just weeks later, a disillusioned May remarked, "Most of the songs were written about three years ago. We just feel that, as a band, we've gone past what's on the album. We put it down in order to progress to different things." Within a month, Queen had returned to Trident Studios to start work on its follow-up.
Luckily, the reaction outside the band was less fatigued. Although it hardly set the charts alight, peaking at No. 83 on the Billboard 200 and No. 32 on the UK album chart, Queen sold steadily enough to achieve gold status. A headlining national tour which began, rather appropriately, at Basingstoke's Queen Mary's College and a support slot with Mott the Hoople also helped to spread the word.
And the press instantly latched onto a band whose mission statement, as Mercury told Melody Maker, was to instantly shock: "We don't want people to have to think of [whether] they like us or not, but to formulate an opinion the moment they see us." In one of the album's more rhapsodic reviews, Rolling Stone declared "this funky, energetic English quartet has all the tools they'll need to lay claim to the Zep's abdicated heavy-metal throne, and beyond that to become a truly influential force in the rock world."
Those only familiar with the group's crowd-pleasing stadium anthems may be surprised to hear of comparisons with Led Zeppelin and talk of heavy metal. But the Queen of 1973 was a different beast to the Queen that conquered Live Aid. Their eponymous debut is indeed a place where the riffs are thunderous, tempos are forever shifting and lyrical themes are grounded in the mystical and medieval. There's little here to inspire mass singalongs a la "We Will Rock You" or "Don't Stop Me Now."
For a band in their infancy, the sense of ambition is remarkable — yet as they'd prove throughout their career, hardly an outlier. Plucked from May and Taylor's former band, Smile, "Doing All Right" lurches from prog and folk to proto-metal with aplomb. With galloping rhythms, acoustic breaks and an interpolation of nursery rhyme "Old King Cole," the baroque and bizarre "Great King Rat" contains more ideas in its near-six minutes than many of their peers managed in their entire discographies; "Jesus" celebrates Christ's power to cure the sick over a marching beat and swirling guitars that border on the psychedelic.
As signified by the album's artwork — a purple-tinted spotlight glaring solely on their arms-outstretched frontman — Mercury is undoubtedly the star of the show. Not only does he co-write half the 10 tracks, he takes nearly all the main vocal duties, too, and even gets to debut his piano skills on "My Fairy King." This Tolkien-esque saga ("Ah, then came man to savage in the night/ To run like thieves and to kill like knives") also introduced the fantastical world of Rhye that would be explored further in Queen's commercial breakthrough.
However, Mercury's bandmates still get the chance to shine. You're never more than 30 seconds away from May attempting to emulate the overdubbed theatrics of his guitar hero Jimi Hendrix, like on "Son and Daughter. " He was so keen to prove his six-string wizardry was the real thing, he insisted in Queen's  liner notes that "nobody played synthesizer."
It's May's solo compositions that are the album's most accessible. The propulsive opener "Keep Yourself Alive" hints at the band's excessive tastes ("Well I've loved a million women/In a belladonic haze/And I ate a million dinners/Brought to me on silver trays," Mercury sings on the second verse); "Night Comes Down" is an introspective coming-of-age tale with a lyrical nod to the Beatles' "Lucy in the Sky with Diamonds."
Setting the template for every future Queen album, Taylor grabs a lead vocal on "Modern Times Rock 'N' Roll," a short but fast burst of pre-punk that takes aim at the state of the early '70s music industry. And while Deacon's basslines are generally buried a little deeper into the mix, they come to life on "Liar," a full-throttle confessional where Mercury tries to atone for some undisclosed sins.
Although Queen were keen to move on from their debut, its follow-up still had several ties. Despite their previous creative differences, Baker returned to the production fold, as he would for the band's subsequent two releases. And it also closed with "Seven Seas of Rhye," the original brief instrumental in Queen that was expanded to a full vocal-led version — and  wound up becoming the band's first notable hit in 1974.
And over time, the group appeared to recognize Queen's merits. "Keep Yourself Alive," "Seven Seas of Rhye" and "Liar" all returned to setlists during their stadium tour phase. And in 2011's 40 Years of Queen book, May acknowledged that the LP possessed two qualities lacking elsewhere in their oeuvre. "That album had the youth and freshness which was never regained, because you're only young once," he wrote. "I would never think of going back and redoing it, or anything like that, because I think it has a freshness we won't have again."
Indeed, Queen might not have the same stature as A Night at the Opera, News of the World or any of the other four studio efforts that positioned Mercury and Co. as the true champions of '70s rock. But in allowing the band to explore and develop their love of the grandiose, it was an undeniably pivotal stepping stone for one of rock's game-changing groups.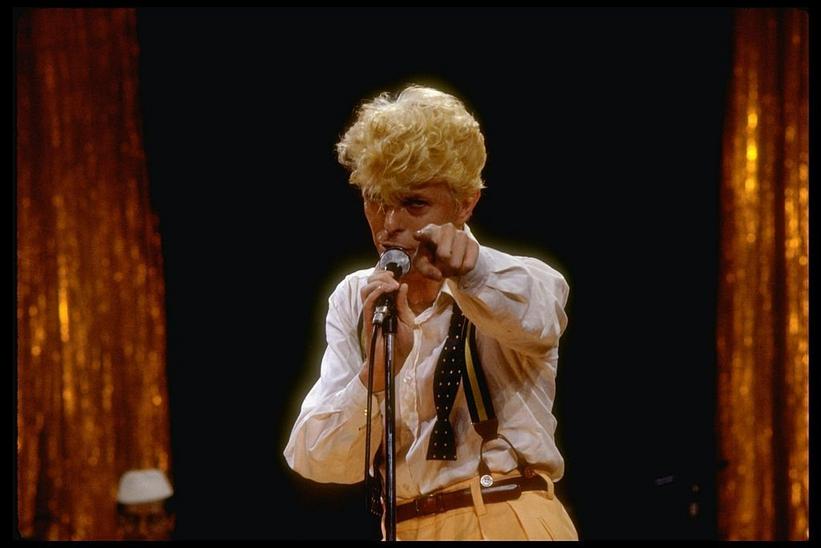 David Bowie in 1983
Photo: Robin Platzer/Getty Images
feature
'Let's Dance' At 40: How David Bowie's Biggest Album Became His Most Conflicted
On his 1983 album 'Let's Dance,' David Bowie wanted to create the decade's defining soundtrack. While incredibly commercially successful, the release left Bowie with mixed feelings. On its 40th anniversary, revisit the album's history and complexities.
GRAMMYs
/
Apr 14, 2023 - 01:06 pm
"Fame puts you there where things are hollow," David Bowie sang on his 1975 first U.S. No. 1, a riposte to the superficial nature of celebrity he'd once so desperately craved. The phrase "careful what you wish for" could equally be applied to 1983's Let's Dance, which later thrust the 19-time GRAMMY nominee into his highest level of stardom.  
The triumphant title track was a self-described "post-modern homage" to the Isley Brothers' "Twist and Shout" — its powerful vocal crescendo actually borrows from the Beatles' cover — and reached No. 1 on both sides of the Atlantic, becoming Bowie's default floorfiller in the process. But for an artist always more interested in "nibbling at the periphery of the mainstream" than entering it wholeheartedly, this mainstream success presented a conflict. 
Bowie's attempt to provide the mid-'80s' defining soundtrack arrived after a period of turbulence for the Thin White Duke. He'd left RCA after recording his 11th album for the label, 1980's Scary Monsters (and Super Creeps), suffered the tragic loss of his close friend John Lennon and began a feud with longtime producer Tony Visconti that would last a remarkable two decades.  
You might have anticipated Let's Dance, therefore, to be something of a somber, soul-searching affair. Yet not for the first, or the last, time in his career, Bowie subverted all expectations. Instead, he delivered a pure party record specifically designed to take residence at the top of the charts. 
Appointing Nile Rodgers — the GRAMMY-winning mastermind behind seminal albums by Sister Sledge and Diana Ross, as well as his own outfit, Chic — as producer was the clearest sign Bowie meant business. With the intention of creating a pure "singer's album," Bowie handed over all the instrumental duties to him, too.    
Rodgers had been looking forward to venturing outside his Studio 54 comfort zone, and was taken aback to discover Bowie wanted more of the same. "I felt a little hurt, like after all of our conversations about music and freedom I was being ordered back to the hit-making plantation," he wrote in his 2011 memoir Le Freak. Rodgers soon came around to the idea, later telling the Guardian that an album cover in which a pompadour-sporting, red-suited Little Richard gets into a Cadillac was the starting point. The album was completed in just 17 days at New York City's Power Station studios. 
Despite its chart-unfriendly lyrics ("Visions of swastikas in my head"), the Oriental pop of "China Girl" — a polished reworking of Bowie's contribution to Iggy Pop's 1977 classic The Idiot — added to his Billboard tally. So did  opener "Modern Love," a meditation on faith which impressively manages to sound both incredibly effervescent and resolutely nihilistic. "Cat People (Putting Out Fire)," a retooling of his theme to Paul Schrader's same-named erotic horror, abandons Giorgio Moroder's brooding synth-based atmospherics for arena rock guitar licks courtesy of a then-relatively unknown Stevie Ray Vaughan. Fans remain divided as to which version is the definitive. 
But Let's Dance is a more multifaceted body of work than its singles would suggest. "Criminal World" is a spirited take on the transgressive debut single from new wave outfit Metro (perhaps surprisingly for someone so famously open-minded, Bowie removes the original's bisexual overtones); the 60s-tinged falsetto pop of "Without You" and contemporary art rock of "Ricochet" exemplifies his ability to bridge the gap between the past and the future. Only closer "Shake It," a blatant retread of the album's eponymous smash, foreshadows the creative rut that would follow.  
Bowie's profile was further bolstered by his embracing of the burgeoning MTV (while promoting the record, he called out the network for its snubbing of Black artists). Designed to highlight the disparity between Australia's Caucasian and Aboriginal communities, the striking promo for "Let's Dance" found itself in constant rotation, its depiction of an Indigenous couple's daily hardships and clever red shoes metaphor providing both substance and style. The From Here to Eternity-referencing clip for "China Girl" even beat Michael Jackson's blockbuster "Thriller" for Best Male Video at the inaugural VMAs.  
This wasn't the only awards recognition Let's Dance received, either. Earlier on in 1984, Bowie earned GRAMMY nominations for Album Of The Year and Best Rock Vocal Performance Male for "Cat People," losing to the King of Pop on both occasions.  
And then there are the figures. Let's Dance reportedly became new label EMI's fastest-selling since the Beatles' Sgt. Pepper's Lonely Hearts Club Band 16 years earlier, sparking a renewed interest in Bowie's back catalog — at one point he had nine entries in the UK Top 100, suggesting the record was a vital entry point into the far more weird and wonderful treasures lurking within his discography. Its current sales tally stands at a career best 10.7 million, firmly eclipsing the 7.5 million of closest challenger, 1972's The Rise and Fall of Ziggy Stardust and the Spiders from Mars. Bowie wanted a juggernaut and he sure got one.  
Of course, the press reception wasn't always as enthusiastic, with Robert Christgau, one of America's most esteemed music journalists, describing it as "pleasantly pointless" and the New York Times' Debra Rae Cohen arguing it was Bowie's "most artless" record to date. Yet the biggest critic of Let's Dance proved to be the man who made it.  
Bowie first started to distance himself from the record in 1987 when he claimed Let's Dance was more Rodgers' vision than his, which the producer has since refuted. A full decade later, Bowie  revealed the album's accompanying tour confirmed one of his biggest fears: "I was something I never wanted to be. I was a well-accepted artist. I had started appealing to people who bought Phil Collins albums." 
Even more worryingly, Bowie acknowledged he'd stopped caring about his audience — which perhaps explains the existence of 1984 follow-up Tonight, a surprisingly throwaway record which he'd eventually concede was the nadir of his career. "I really shouldn't have even bothered going into the studio to record it," he told Interview in 1995, also adding that he'd pandered to the success of Let's Dance and subsequently "put a box around" himself.  
Reeves Gabrels, guitarist in the Tin Machine group Bowie put together to help restore his creative integrity, could vouch for such despondency, telling Uncut, "[David Bowie] felt he had lost his way after Let's Dance. He didn't like where he was going and wanted to change it, so Tin Machine fell on that grenade." 
Bowie's attitude to his commercial heyday appeared to have softened since, however. He even defended Let's Dance in 1997, denying it was mainstream but instead a new hybrid which paired dance beats with blues-rock guitars ("It only seems commercial in hindsight because it sold so many," he said). Its big three singles were staples of his last major tour, A Reality, in 2004. And although he tried to shift the blame for its populist sound toward Rodgers, Bowie still asked the producer to oversee 1993's Black Tie White Noise, a much more experimental listen.  
Perhaps buoyed by Rodgers' increased pop cultural cachet, Let's Dance has also received a critical reevaluation: in 2014, Rolling Stone hailed it as "the conclusion of arguably the greatest 14-year run in rock history" while four years later it graced Pitchfork's Best Albums of the 1980s poll.  
Let's Dance could never be considered Bowie at his coolest. However, for a man who often thrived on contradiction, it's perhaps fitting that the record he almost disowned was the one that connected the most. 
For The Record: Why Kacey Musgraves' Timeless Album 'Golden Hour' Still Shines 5 Years Later