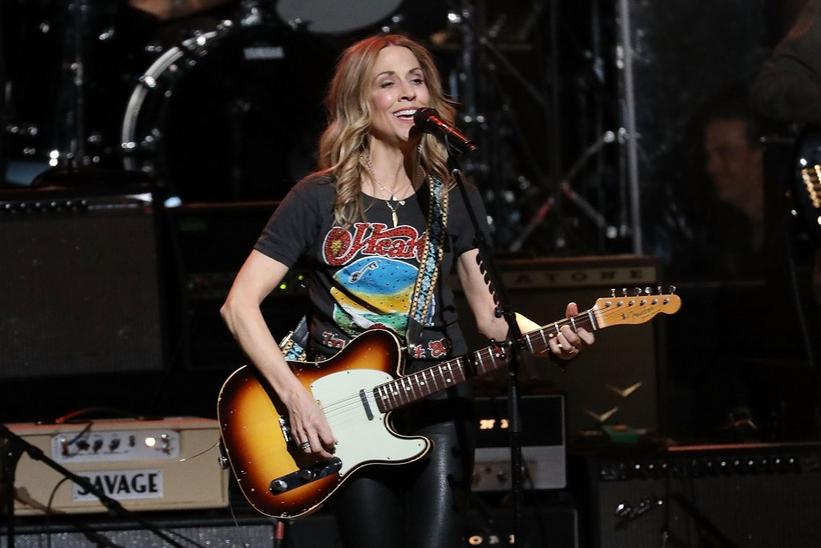 Photo: Taylor Hill/Getty Images
news
Sheryl Crow, Mavis Staples, More To Perform At Jason Isbell's ShoalsFest
Isbell also announced that he would perform with his band Jason Isbell and The 400 Unit
GRAMMYs
/
Mar 19, 2019 - 03:48 am
GRAMMY-winning singer/songwriter Jason Isbell is bringing Sheryl Crow, Mavis Staples, Amanda Shires and more to his hometown of Muscle Shoals, Ala., for the first-ever ShoalsFest.
Isbell also announced that the fest would feature a performance from his band Jason Isbell and The 400 Unit.
According to the fest's website, more artists will be announced for the one-day event taking place on Oct. 5 at McFarland Park in Florence, Ala., which is part of the Florence-Muscle Shoals Metropolitan area.
Excited to announce that @JasonIsbell and the #400Unit will perform at @ShoalsFest at McFarland Park in Florence, AL on October 5th with @SherylCrow, @mavisstaples, and @amandashires. Tickets go on sale Monday March 25th at 10AM CST. https://t.co/lMMAM1rVLl pic.twitter.com/NcNvzjy9Z6

— ShoalsFest (@ShoalsFest) March 18, 2019
"We've got ourselves a festival in the Shoals! @amandashires, @mavisstaples, @SherylCrow, and my rock band will play! Tickets on sale March 25. Come see," Isbell tweeted.
Muscle Shores is home to the Muscle Shoals Sound studio, which became a prominent place or R&B, rock and pop during the '60s and '70s, as NPR reports.
Isbell said in a statement that he'd always wanted to bring a festival to the Shoals area. "McFarland Park is the perfect place to enjoy world-class artists and the beauty of the Singing River," the musician said. "These acts are all personal favorites of ours, and we're proud to bring them to our hometown and show them a good time. I hope y'all are as excited as we are about ShoalsFest 2019."
Tickets for the festival go on sale March 25. For more information, visit the ShoalsFest website.
30 Songs That Use Hal Blaine's Iconic "Be My Baby" Beat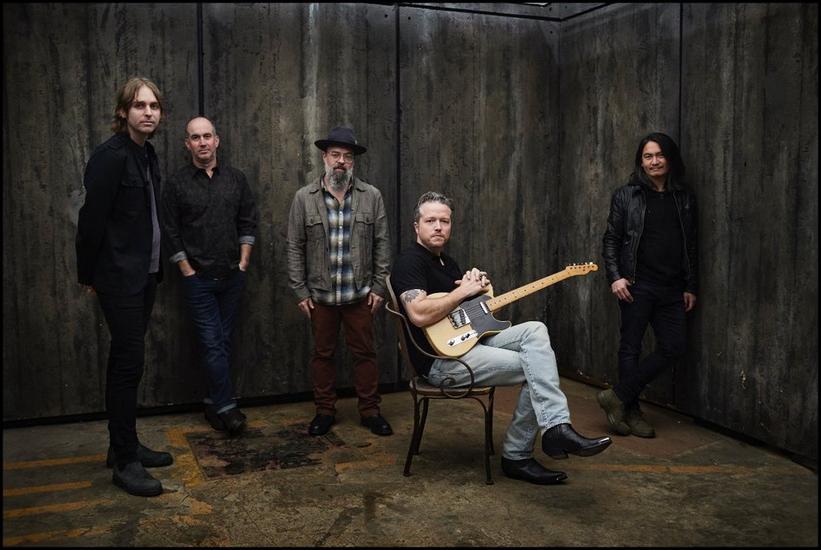 Jason Isbell and the 400 Unit
interview
On 'Weathervanes,' Jason Isbell Accepts His Internal Pressures And Fears
With a revealing HBO documentary in the rearview and his first major acting role onscreen in the fall, Jason Isbell is coming to terms with having a public face. His new album with the 400 Unit, 'Weathervanes,' is the product of that self-realization.
GRAMMYs
/
Jun 9, 2023 - 01:42 pm
At this stage, a Jason Isbell album isn't just an album; it's a juncture in his ongoing press narrative, another breadcrumb trail as per his personal life.
His first three after he left Drive-By Truckers represent the man in the wilderness; 2013's Southeastern and 2015's Something More Than Free were reflective of his newfound sobriety and marriage to musician Amanda Shires. 
The birth of his daughter figured heavily in 2017's GRAMMY-winning The Nashville Sound; that album's "If We Were Vampires," a duet with Shires, stands as Isbell's monument to mortality and won a GRAMMY.
With 2020's Reunions came a splashy New York Times feature about Isbell and Shires' marital struggles, with a lede about a brush with a relapse — suddenly, his ascendance seemed freighted, complicated. 
All this begs the question: is having his private life codified and illuminated with each record ever irksome, or frustrating, for Isbell?
"Honestly, I think I appreciate that. I think that serves the ultimate purpose of making art — to document your life, because it is really a way of holding on to these things," he tells GRAMMY.com. "If you leave those things behind, they'll sneak up on you, and then you'll find yourself in a bad place, and you won't know why."
Isbell's new album, Weathervanes, is out June 9; it's his sixth with long-running backing band the 400 Unit. At its essence is a psychologically splintered cast of characters, found on highlights like "Death Wish," "King of Oklahoma" and "This Ain't It."
"They're fallible and they're human. And I think they're all trying to do their best in one way or another," Isbell says of the ties that bind them. "There's a lot of me that's in each of them — some moreso than others."
Rather than commenting on his marriage or sobriety, Weathervanes is the product of his changed relationship with pressure, and being in the public eye. The album arrives in the wake of Running With Our Eyes Closed, a raw-nerved HBO documentary about Isbell. He just acted in his first major film, in Martin Scorcese's Killers of the Flower Moon, headed to theaters in October.
"It's OK to say, 'This is a scary thing to do. I'm afraid that people aren't going to connect with it in the same way, and my work is not going to have the same impact on folks that it's had in the past,'" Isbell says. "And once I learned how to admit that to myself and the people that I care about, things got a lot easier."
Read on for an in-depth interview with Isbell about the road to Weathervanes, how being directed by Scorcese informed his process in the studio and surviving his hard-partying, hard-touring Drive-By Truckers days.
This interview has been edited for clarity.
Can you draw a thread between where you were at during the Reunions period, and where you're at during the Weathervanes era? The HBO documentary certainly captured the former.
Yeah, yeah. And then, in the middle, we had the lockdown and all that kind of stuff.
For me, the pandemic era — although it's not finished yet, but what we call that pandemic era, that year or two where we were all stuck in the house — was ultimately a good time for me to revisit some psychological, emotional questions that I had for myself, and I sorted a lot of that stuff.
When the bulk of the documentary was made, I was having a hard time dealing with the pressures of my work, and the pressures of family. And the main reason why I was dealing with that was because I just wasn't recognizing it for what it was, and I wasn't aware of the effect that those things were having on me.
Getting stuck in the house with my family and myself for that long, I think, really helped me; it forced me to confront that stuff and admit what it really was that was causing me difficulties. And once I got through that, things opened up and got a lot easier for me.
I had a really, really good time making Weathervanes. I don't know if I had a good time writing it, because I don't know if that's ever exactly fun. It's fun when you finish a song; it feels like you just left the gym. 
But when you're sitting down in front of the blank page, it feels like you're walking into the gym, and you might have just gotten four hours of sleep the night before.
What were you dealing with internally? Just childhood stuff, stuff bugging you from the past?
There was some of that. It was also just relationship difficulties; they were just constant. 
Amanda and I have been married for 10 years, and it's the kind of thing where you get in this rhythm of life where you go through the same sort of rituals every day, and you ask the same questions and you get the same answers, and it's easy to get into that monotony and not really reach and look for ways to grow.
I think before the pandemic happened, I'd gotten to a point where I was in this rhythm: go out and play shows, make records, come home, spend time with the family. I was sort of ignoring the pressure of all that, and especially in the work.
I've been very fortunate with my last few albums that they were well-received and things have gone really well. And when I go into the studio to make a record… it was hard for me to admit to myself that that caused me anxiety and a lot of stress, because I didn't like how it made me look. I wanted to look tough and look like I had everything under control.
And after making Reunions, I realized that that's not necessarily the case. And once I learned how to admit that to myself and the people that I care about, things got a lot easier.
What psychological or spiritual wells were you drawing from for these songs?
I try to make these characters, and then I follow them around. And I don't know exactly what they're going to do next. I think that's the only way to keep it really natural.

There's a lot of me that's in each of them — some moreso than others. Some of the songs I write, I am writing about me. 
But one of the things that I like about songwriting is that you don't really categorize music in that way. You categorize movies and books in that way; there's fiction and nonfiction, there's documentaries and other movies. But for songs, it's all of the above.
So, a lot of this is me, and a lot of it is synthesized characters that have characteristics of multiple people that I know. Then, I just let them act naturally and follow them around, and the themes find there way in there. 
I don't have to insert the themes, because there's enough in my unconscious mind that the songs will wind up dealing with real things — as long as I'm honest with everybody.
There's a wide variety of perspectives and experiences in these songs. What do the Weathervanes characters have in common?
I think when it's done right, they have the same things in common that the listeners have. They're fallible and they're human. And I think they're all trying to do their best in one way or another.
That's maybe what I'm exploring more than anything else — not as a mission statement, but a connector, in hindsight, is this idea that people have different circumstances, influences and pressures exerted on them. But what does it mean to try to keep hope, and survive, and do your best in all these different stations of life?
I'm a Randy Newman fanatic; he can dispense a novel's worth of detail in just a few lines, by implying so much negative space. I've noticed you've written in character from the beginning, like him.
When I met Randy at Newport [Folk Festival], I told him the thing about how much I loved his work and everything, and he leaned in really close where nobody could hear and whispered in my ear, "I like your songs, too." That was a huge, huge moment for me. I said, "Well, you don't strike me as much of a bulls—er, so I'm going to take that."
One of your guiding lights for Reunions' sound was the '80s rock you enjoyed as a kid. What was the aural aesthetic for Weathervanes? And can you talk about the learning curve of self-production?
I started thinking, OK, here's how these records by Dire Straits and the Police sounded, and this is why they sounded that way, and this is what worked about that, and what translates to now and what doesn't, and what can be replicated and what can't. 
So, I brought some of that with me into the Weathervanes recording. Most obviously, on a song like "Save the World," there was an intention I had before I went in the studio. This happens to me a lot. I'll get a big idea, and I'll think, Oh, this is great. We can do the whole record this way.
And by the time I'm in the studio, I'll think, OK, maybe we just use this as a tool. We don't do the entire record like this. Because then, that would take over the concept and distract from everything else.
At first, I wanted to make a dry record. I was listening to [1978's] Outlandos [d'Amour], the Police record, and there's hardly any room or reverb or anything. "Roxanne" — all those songs are right in your ear. And that's a flex, because to do that, you have to be able to sing and play with great tuning and great timing.
And the Police — first of all, there's just three of them, so it's easier to do than it is with five or six people. But they also were master musicians, and you have to be really on point to make a dry record like that, or it's going to be a mess when you go to sing the harmony.
That was something that I wound up using as a tool. I think a lot of this record has less reverb and less room on it than you would expect. I think it was done in a way where you don't necessarily notice it off the bat.
Also, watching the Get Back documentary, I thought, Man, these guys didn't have tuners.  They just tuned it by ear for the whole record.
I didn't want to torture my guitar techs, so I wasn't going to make a whole record without any tuners. But there are some moments on this record where we tuned by ear rather than tuning to a machine, so it would sound more human. Really, a lot of my production style — if there is such a thing — is how do we get a little dose of humanity of something that is sort of slick and polished.
I interviewed [Drive-By Truckers co-leader] Patterson [Hood] on Zoom last year, and I was struck at how sweet and energetic he was. How did you guys walk away from those hard-touring years alive and intact?
We don't know the answer to that. We got very lucky. Also, we were white and we were male, and I think that plays a lot pinto it. I think if we had not been white, some cop would've shot us all a long time ago.
I don't know if there was some kind of divine intervention in some of those situations, but I still look back on it and think, I don't know how we survived all that. I really don't.
Were there any near-death experiences?
Oh, there were so many. We saw huge, disastrous accidents happen right in front of us. There were times when we'd be on snowy mountain passes and lose control of the van for 20 seconds, and then finally it would snap back into place. I don't know how it happened.
On a different note, you touched on gun violence in "Save the World." I was struck by how un-preachy it was. I felt like I was in your head, or privy to a family meeting.
That's the trick, you know? You have to be really personal with it, I think.
If you're writing a song about a big, heavy topic like that, don't try to ascend somebody else's perspective. Love, romance, breakups, heartbreak, death; we all have experiences with those things.
So, if that's what you're writing about, you're free to take other perspectives other than your own, because we all have that commonality. We know what those things feel like, or what the fear of those things feels like.
But when you're writing about something like school shootings: I have not been involved in one of those. I've not seen one of those go down firsthand. I've been close a couple of times, but it's not something that I could write from the perspective of somebody who was actually in the building.
So to be honest with the work, what I have to do is think: How does this affect me? How do I feel about this? And then write from that perspective. I don't think anybody's ever noticed this, but the songs where I'm tackling the biggest, most complicated issues are the ones where I'm writing from the most personal point.
Give me your personal MVP moments from the members of the 400 Unit on Weathervanes.
[Guitarist] Sadler [Vaden] has this old Vox guitar that has built-in fuzz effects, and he played on that on "Miles," the last song on the album, and really added something special to that.
It's a vintage guitar, but not a highly collectible, very expensive guitar. It's got this weird kind of freak-out fuzz tone that is included in the instrument, and he used that on that song to great success.
Jimbo [Hart]'s bass on "Middle of the Morning" is just a beautiful groove. It's a simple part, but the timing of it it is just exactly right. He's just right in the pocket.
Chad [Gamble], on the outro to Miles, where there's multiple drum kits happening — I think he handled that beautifully, and built up to that big cymbal crash at the end. 
We wanted a gong, but Blackbird [Studio in Nashville] didn't have a gong. They had this crash cymbal that was 72 inches or something; it was huge. It took up the whole reverb chamber. When Chad made the big crash at the end, we were all jumping up and screaming in the control room when it happened because it was so f—ing hilarious.
Derry [deBorja] — I feel like his synthesizer part on "Save the World" was a big moment for him. He spent a lot of time on that. We tried to send the clock from the Pro Tools session to the analog synthesizer and get it to line up.
It proved to be a very complicated exercise, because we were trying to marry new technology and old technology, but he found a way to make it work.
Let's end this with a lightning round. I polled my Facebook friends on what they'd want to ask you; it's a mix of New York music industry people and hometown friends from California.
This one's from Ryan Walsh, who leads a rock band called Hallelujah the Hills. He asks if when "white nationalist monsters" figure out your politics and tell you on Twitter they won't listen to you again, "do they really abandon ship, or is even that promise nothing but some sad barkin'?"
I don't think most of those were ever fans to begin with. I refuse to believe that those people have been actually listening to my songs all along. I think they see something that somebody's retweeted, and then they Google me and they see that I'm a musician, and they say, "I was your fan until just now." I think it's all just a b—shit tactic.
The jazz-adjacent singer/songwriter Dara Tucker says, "I'd like to hear his thoughts on Gordon Lightfoot."
Oh, Gordon was amazing. I played a song that I wrote, "Live Oak," last week, after Gordon's passing. I mentioned from the stage that I don't think I could have written that song without Gordon's work. The way he dealt with place, and the way he made folk music very specific to his own life.
I think "Carefree Highway" was the first song where I had that kind of lightbulb moment, where I thought, Oh, he's feeling really bad about something. This is not a celebration. This is not hippy-dippy s—. This is somebody saying, "I'm sorry." And that was a big moment for me.
Journalist Tom Courtenay asks, "Does he think Nashville/radio's gatekeeping is fixable, or does it only make sense for anyone remotely subversive to work outside of it at this point?"
I think what, if anything, will fix it, is when this particular brand of straight white male country music is no longer as popular as it is. 
I don't think that's a good thing. I would love to see it fixed from the inside. But the way I picture the state of popular country music right now is they're staring at a machine with a whole bunch of buttons, and there's one button that they know will spit out money when they hit it, so they just keep hitting it.
They won't take their hand off of it long enough to try any of the other buttons, even though some of the other buttons might spit out more money. 
Singer/songwriter Ephraim Sommers asks, "What is his greatest difficulty, obstacle or weakness as a songwriter, and how has he worked to overcome it?"
Humor is hard. It's hard because I laugh a lot in my everyday life, and it's hard to find a way to work humor into a song. The way that I work to overcome it is just by trying to notice different situational details that would create a funny image in a song.
It's something I'm not very good at. John Prine was great at it; Todd Snider's great at it. But to be funny without being bitter in the kind of songs that i write is a real challenge.
I don't want it to be funny in a self-referential way. I would like for it to be funny no matter who was saying it or writing it. That's a tough one for me, but I just keep trying over and over and over, until finally the joke is present enough for somebody to get it.
I'll close with my own question: What's grist for the mill creatively for you right now? What are you listening to, reading or watching?
Jennifer Egan, The Candy House; I'm reading that right now. Last night, we watched Guy Ritchie's The Covenant, the war movie. That was good. Of course, I like "Succession."
Right now, I'm just super excited about the Scorcese movie that I was in. I heard rumors that the trailer's coming out tomorrow.
Tell me about that.
That process of working on that movie really found its way into the studio when I went back to record — just the way Scorcese was able to hear other people's opinions and collaborate while still keeping his vision. 
Actors are people — they're not instruments — so you can't completely manipulate them, no matter how good you are at directing. So, it's not like the director is the guitar player and the actor is the guitar. There are a bunch of real humans in the room, so they're all going to have opinions and ways of delivering things.
To see him navigate that and hear everything — and still make the movie that he saw in his mind — was a pretty incredible thing for me.
Drive-By Truckers' Patterson Hood On Subconscious Writing, Weathering Rough Seasons & Their New Album Welcome 2 Club XIII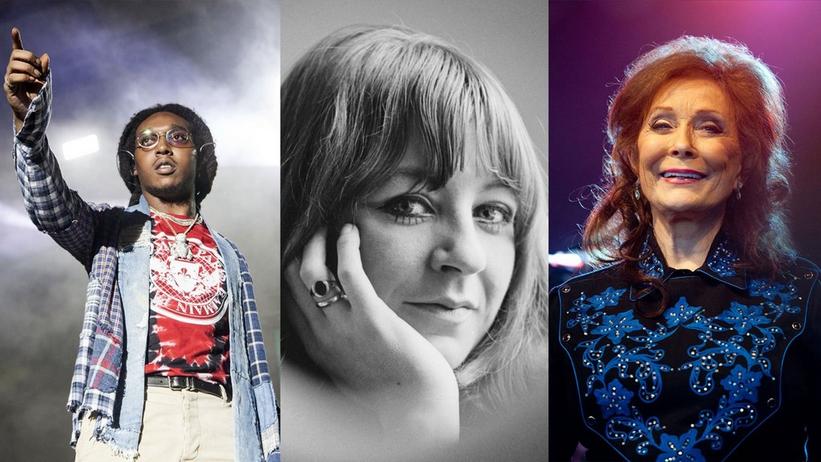 (L to R): Takeoff, Christine McVie, and Loretta Lynn
Photos: Jeff Hahne/Getty Images; Evening Standard/Hulton Archive/Getty Images; Erika Goldring/WireImage
news
2023 GRAMMYs To Pay Tribute To Lost Icons With Star-Studded In Memoriam Segment Honoring Loretta Lynn, Christine McVie, And Takeoff
The GRAMMY Awards segment will feature Kacey Musgraves in a tribute to Loretta Lynn; Sheryl Crow, Mick Fleetwood and Bonnie Raitt honoring Christine McVie; and Maverick City Music joining Quavo as they remember Takeoff, airing live on Sunday, Feb. 5.
GRAMMYs
/
Feb 1, 2023 - 04:00 pm
The lineup for the 2023 GRAMMYs on Sunday, Feb 5, will include an In Memoriam segment paying tribute to some of those from the creative community that were lost this year with performances by GRAMMY-winning and -nominated artists.
The segment will feature Kacey Musgraves performing "Coal Miner's Daughter" in a tribute to three-time GRAMMY winner and 18-time nominee Loretta Lynn; Sheryl Crow, Mick Fleetwood and Bonnie Raitt honoring three-time GRAMMY winner Christine McVie with "Songbird"; and Maverick City Music joining Quavo for "Without You" as they remember the life and legacy of Takeoff.
The 2023 GRAMMYs, hosted by Trevor Noah, will broadcast live on Sunday, Feb. 5, at 8 p.m. ET/5 p.m. PT on the CBS Television Network live from the Crypto.com Arena in Los Angeles. Viewers will also be able to stream the 2023 GRAMMYs live and on demand on Paramount+.
Before, during and after the 2023 GRAMMYs, head to live.GRAMMY.com for exclusive, never-before-seen content, including red carpet interviews, behind-the-scenes content, the full livestream of the 2023 GRAMMY Awards Premiere Ceremony, and much more.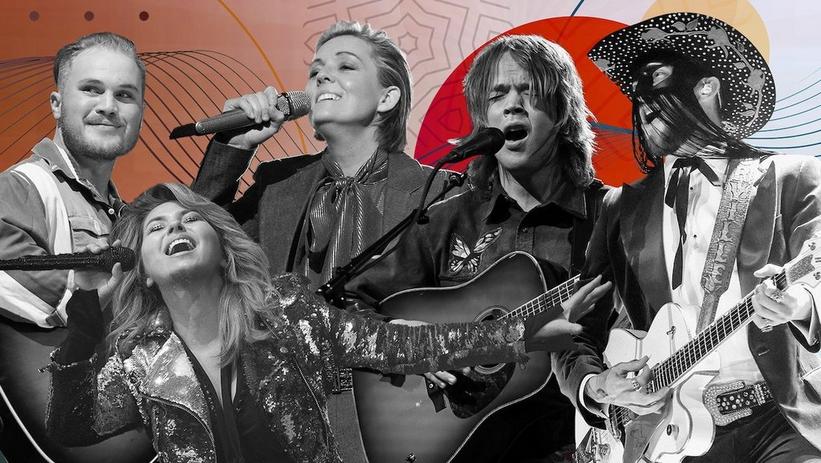 (L-R): Zach Bryan, Shania Twain, Brandi Carlile, Billy Strings, Orville Peck
Photo: (L-R) Mickey Bernal/Getty Images, Neil Lupin/Redferns, Kevin Mazur/Getty Images for The Recording Academy, Scott Kowalchyk/CBS via Getty Images, Jason Kempin/Getty Images
list
2022 In Review: 6 Trends That Defined Country Music
From Dolly Parton to Zach Bryan, country music's veterans and new generation found room to grow within the genre in 2022.
GRAMMYs
/
Dec 22, 2022 - 06:49 pm
Country music isn't always heralded as a haven for artists who fall outside the genre's accepted mainstream. But 2022 saw country music claim a bigger piece of the cultural pie than it has in recent years.
Artists are discovering new paths to success, driven by the meme-ification of culture and music and templated by stars like Walker Hayes, whose GRAMMY-nominated song "Fancy Like" broke through in mid-2021 thanks to TikTok and ended 2022 among the top five of Billboard's Hot Country Songs. Breakout stars Zach Bryan and Bailey Zimmerman also rode online acceptance to mainstream success — the former built a career on his YouTube buzz, while the latter turned his TikTok virality into Platinum sales. 
The genre expanded in other non-traditional ways in 2022 as well. In particular, indie-rock and LGBTQIA+ artists are no longer hovering in the periphery, but making real impacts on country music listenership, thanks to worthy efforts by Waxahatchee and Adeem the Artist, among others.
As country music continues to expand its horizons into 2023, here are six trends that defined country music in 2022.
New Artists Dominated
If the emergence of new talent is a barometer of a genre's health, country music has nothing to worry about. Not since 2015 has a country artist landed on Billboard's top five Best New Artists, when Sam Hunt broke through big. But this year, country music landed two of the five spots on the year-end chart, thanks to newcomers Zach Bryan and Bailey Zimmerman.
Bryan emerged with an audacious statement, claiming country's biggest first-week sales with his major-label debut, the triple-album American Heartbreak. The album landed at No. 5 on the Billboard Top 200 and topped country streaming tallies on both Spotify and Apple Music. 
Like Bryan, who first found success when his music went viral on social media, Bailey Zimmerman parlayed his online following into an impressive run with Platinum singles "Fall in Love" and "Rock and a Hard Place." Both are off of his first EP on Warner Music Nashville, Leave the Light On, which became the most-streamed all-genre debut of the year and the biggest streaming country debut of all time.
Lainey Wilson also had a banner year, proving that her No. 1 hit on country radio with "Things A Man Oughta Know" in 2021 was no fluke. In between winning new artist honors from both the Academy of Country Music and the Country Music Association this year, she landed her second No. 1 on country radio with the Cole Swindell collab "Never Say Never" in April. Most recently, Wilson became the latest country star to appear on the hit Paramount TV drama "Yellowstone"; she debuted on season five as the character Abby, performing her original songs "Smell Like Smoke" and "Watermelon Moonshine," and has become a recurring character.
After Jelly Roll made waves with his 2021 single "Dead Man Walking" and the 2022 Brantley Gilbert collaboration "Son of the Dirty South," the Nashville country rapper solidified himself as a newcomer to watch with "Son of a Sinner." The slow-burning single scored Jelly Roll his first top 10 hit on Billboard's Hot Country Songs and Country Airplay charts, and it broke the Top 40 of the Billboard Hot 100. He also proved his hometown pride is strong: On. Dec 9, he headlined a sold-out show at Nashville's 20,000-cap Bridgestone Arena.
Bluegrass Saw A Resurgence
You'd be hard-pressed to find another artist who has broadened the bluegrass horizon in recent years more than Billy Strings; his progressive approach to the foundational country genre pulls in elements of rock and psychedelia. While he titled his 2019 Grammy-winning album Home, on his 2022 set Me/And/Dad, Strings came full-circle to play traditional bluegrass standards with his father, Terry, like they did when he was a kid. Strings (whose birth name is William Lee Apostol) even located the Martin acoustic guitar Terry played in those early days but pawned to support the family, fulfilling Billy's bucket-list bluegrass album in more ways than one.
Representing the more traditional approach to the genre, bluegrass icon Del McCoury issued his 17th album, Almost Proud, in February. A peer and collaborator of the genre's Mt. Rushmore (Ralph Stanley, Bill Monroe, Lester Flatt and Earl Scruggs), McCoury is keeping the flame lit in his ninth decade — and he hasn't lost a lick of his abilities. McCoury and his sons Ronnie and Robbie pick, roll and harmonize like it's a Saturday night at the Grand Ole Opry. 
Up in the Smoky Mountains of Tennessee, the Po' Ramblin' Boys have tapped into a similar authenticity by playing bluegrass standards like their forebears. Although they formed around a regular gig at a moonshine distillery, their 2022 album God's Love Is So Divine walks the straight and narrow on 13 gospel bluegrass tunes. 
Old Crow Medicine Show have come a long way since O.G. bluegrass musician Doc Watson discovered them busking on the streets of Boone, North Carolina in 2000. While that growth is evident throughout 2022's Paint This Town, they incorporate bluegrass on tracks like "Painkiller," "DeFord Rides Again" and "Hillbilly Boy." The group also invited Americana mainstay Jim Lauderdale to co-write a couple of tunes, and Mississippi fife master Sharde Thomas to guest on "New Mississippi Flag."
Punk Went Country (And Country Went Punk)
Genre-bending is nothing new in Nashville, and even punk rockers have been acknowledging the raw power of country music since the early '80s — when bands like X, Social Distortion and The Gun Club began incorporating elements into their music, and even covering classics like Johnny Cash's "Ring of Fire." Fast forward to 2022, and the trend has kicked into high gear.
Woody Guthrie, the iconic folk hero of dust-bowl-era America, left behind a large body of unrecorded songs — evidenced by the three volumes of lyrics that have been set to music and recorded as Mermaid Avenue by Billy Bragg and Wilco. Boston pub punks Dropkick Murphys plucked 10 more uncut Guthrie gems for their 2022 set This Machine Still Kills Fascists, a play on the line Guthrie famously scrawled onto the body of his guitar. For their first country album, Dropkick Murphys recruited two of the genre's brightest lights: Nikki Lane, who guests on "Never Git Drunk No More," and Evan Felker of Turnpike Troubadours, who shares the mic on "The Last One."
Foo Fighter Chris Shiflett — who previously played with speedy punks No Use For A Name — got into the act, too. When he isn't cranking guitars alongside Dave Grohl and Pat Smear, he plays his own Bakersfield-inspired country rock, as heard on 2017's West Coast Town and 2019's Hard Lessons. This year, he issued the singles "Born & Raised" and "Long, Long Year," a pair of breezy, pedal steel-assisted cuts that find him leaning more than ever into his sunny SoCal disposition.
Shiflett previously shredded the guitar solo on "Goin' Nowhere," a collaboration with country hitmaker HARDY on his Hixtape Vol. 2, released in the last weeks of 2021. Now, HARDY's back and flipping the script with his own rock record, the mockingbird & THE CROW, set for release in January. Early singles "JACK," "TRUCK BED" and the title track, all released in 2022, show the influence of Nirvana and post-grunge songcraft alongside his distinctive, rhythmic lyrical delivery.
Legends Got Their Due
In 2022, country music proved that age is irrelevant when the music is this good. Newcomers Chapel Hart captured the national spotlight — and a rare Golden Buzzer — on "America's Got Talent" in July with a nod to icon Dolly Parton. The trio's electrifying performance of their original song "You Can Have Him Jolene," an answer to Parton's 1974 smash "Jolene," elevated them to star status, and they spent the latter half of 2022 playing to sold-out audiences across America. Darius Rucker even recruited them to back him on his song "Ol' Church Hymn."
Parton had her own high point this year, earning her first No. 1 on Billboard's Bluegrass Albums chart with her 48th studio album, Run, Rose, Run. She also released a new compilation album, Diamonds & Rhinestones: The Greatest Hits Collection, in November. 
After Shania Twain spent the last couple of years featuring on other artist's songs, the best-selling female country artist of all time returned to her throne in 2022. She announced her sixth studio album, Queen of Me (due Feb. 3, 2023), helmed by the dance-floor bop "Waking Up Dreaming." The announcement followed the Netflix documentary Not Just A Girl (and the companion album that featured more than a dozen unreleased songs) and preceded another huge announcement: a 76-date U.S. tour for 2023.
Twain's fellow genre-bending '90s icon, Sheryl Crow, also issued a documentary in 2022. The Showtime special, "Sheryl," was accompanied by a double-album compilation of the same name, which featured two discs of hits plus collaborations with Chris Stapleton, Stevie Nicks, Jason Isbell and more. Crow also featured on 2022 releases from TobyMac and Lucius. The latter track also featured Brandi Carlile, who has played a big role in Tanya Tucker's recent comeback story — as shown in yet another 2022 doc, "The Return of Tanya Tucker," which featured their song "Ready As I'll Never Be."
The CMA Awards paid tribute to icons Jerry Lee Lewis, who passed away in October, and Alan Jackson, who is in the midst of a farewell tour dubbed Last Call: One More For the Road. Firebrand singer Elle King channeled The Killer's wild moves as she performed his signature hit, "Great Balls of Fire," backed by The Black Keys. Meanwhile, Carrie Underwood led a star-studded Jackson tribute featuring Dierks Bentley, Jon Pardi and Lainey Wilson, who performed a melody of his hits including "Chattahoochee" and "Don't Rock the Jukebox."
The legacies continued both on stage and in studio. Brooks & Dunn's Ronnie Dunn, Reba McEntire and Bonnie Raitt all returned with new albums in 2022; meanwhile, Shenandoah, Billy Dean and Wade Hayes appeared on the Country Comeback Tour, and Wynonna led The Judds: The Final Tour in tribute to her mother, Naomi Judd, who passed away in April.
Indie Rockers Infiltrated Country Music
As '90s-style indie rock has a moment thanks to artists like Big Thief, Momma and Alvvays, Katie Crutchfield is leaning deeper into laid-back country vibes. The leader of Waxahatchee, whose blissful 2020 set Saint Cloud landed her on scores of year-end lists, doubled down in 2022.
Waxahatchee collaborated with Wynonna on the single "Other Side," recorded on the Judds singer's farm in Tennessee — an experience both artists ranked among their favorite recording sessions. Crutchfield also collaborated with Jess Williamson on a new project dubbed Plains, releasing the album I Walked With You A Ways in 2022 to critical acclaim. The 10 songs on Plains' debut rival the artists' soothing solo work and combine their strengths with Fleetwood Mac harmonies.
Madison Cunningham, who is best known for weaving mind-bending melodies and harmonies between her voice and guitar, guested on the second edition of Watkins Family Hour — which pairs siblings Sara and Sean Watkins of Nickel Creek with a series of notable collaborators like Fiona Apple and Jackson Browne — contributing her signature spidery guitar playing to "Pitseleh."
Other notables on the indie side of country include Swedish folk duo First Aid Kit, who returned with Palomino, a strummy set of acoustic guitar-driven country pop and their first album in four years. Michaela Anne's gentle LP Oh To Be That Free chronicled a period of personal troubles with compassion, while Sierra Ferrell released the sparse, playful single "Hey Me, Hey Mama" and collaborated with Shakey Graves on "Ready Or Not." 
LGBTQIA+ Country Artists Were Celebrated
Acceptance for LGBTQIA+ artists in country music has grown steadily in recent years, thanks to efforts by allies like Kacey Musgraves and Dolly Parton, as well as artists who have publicly discussed their sexuality, including T.J. Osborne, Lil Nas X, Chely Wright, Amythyst Kiah and Shane McAnally. With such star power in their corner, gay and non-binary country artists are now getting a fairer shake.
Non-binary singer-songwriter Adeem the Artist released the acclaimed album White Trash Revelry. Over 11 songs, Adeem chronicles their experiences growing up different in small towns surrounded by smaller minds — from the stomp-along "Going to Hell" to the Heartland rocker "Heritage of Arrogance" and fingerpicked album closer "My America." 
Elsewhere, Orville Peck, the masked singer who performs a fever dream of '70s-inspired country music with a deep-throated croon, returned with his second album, Bronco. Peck traded the spare songscapes of his 2019 debut, Pony, for Bronco's more fully realized, cinematic arrangements, broadening his sound and the scope of his persona.
Brandi Carlile, whose pro-LGBTQIA+ activism is tied directly to her music — she founded the Looking Out Foundation early in her music career, and donates a portion of touring proceeds to groups like The Trevor Project — has seen her reputation grow steadily over nearly two decades of releasing music to ever-growing audiences. In 2022, she added to an already storied career by  performing with her personal hero, Joni Mitchell, at Newport Folk Festival. Carlile also headlined Tennessee's Pilgrimage Music & Cultural Festival, marking the first time a woman has headlined the fest. 
However country music continues to expand and impact culture as a result, 2022's trends certainly set up a promising future for the genre.
Hear All Of The Best Country Solo Performance Nominees For The 2023 GRAMMY Awards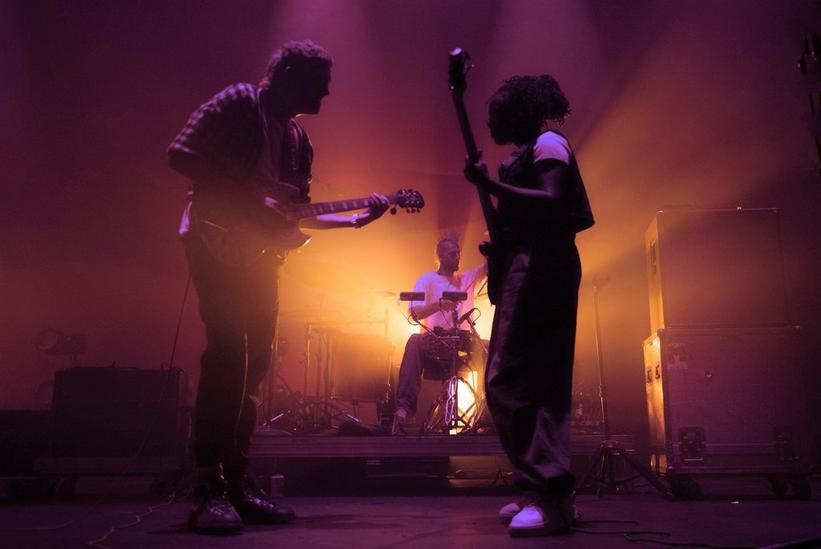 list
A Guide To Modern Funk For The Dance Floor: L'Imperatrice, Shiro Schwarz, Franc Moody, Say She She & Moniquea
James Brown changed the sound of popular music when he found the power of the one and unleashed the funk with "Papa's Got a Brand New Bag." Today, funk lives on in many forms, including these exciting bands from across the world.
GRAMMYs
/
Nov 25, 2022 - 04:23 pm
It's rare that a genre can be traced back to a single artist or group, but for funk, that was James Brown. The Godfather of Soul coined the phrase and style of playing known as "on the one," where the first downbeat is emphasized, instead of the typical second and fourth beats in pop, soul and other styles. As David Cheal eloquently explains, playing on the one "left space for phrases and riffs, often syncopated around the beat, creating an intricate, interlocking grid which could go on and on." You know a funky bassline when you hear it; its fat chords beg your body to get up and groove.
Brown's 1965 classic, "Papa's Got a Brand New Bag," became one of the first funk hits, and has been endlessly sampled and covered over the years, along with his other groovy tracks. Of course, many other funk acts followed in the '60s, and the genre thrived in the '70s and '80s as the disco craze came and went, and the originators of hip-hop and house music created new music from funk and disco's strong, flexible bones built for dancing.
Legendary funk bassist Bootsy Collins learned the power of the one from playing in Brown's band, and brought it to George Clinton, who created P-funk, an expansive, Afrofuturistic, psychedelic exploration of funk with his various bands and projects, including Parliament-Funkadelic. Both Collins and Clinton remain active and funkin', and have offered their timeless grooves to collabs with younger artists, including Kali Uchis, Silk Sonic, and Omar Apollo; and Kendrick Lamar, Flying Lotus, and Thundercat, respectively.
In the 1980s, electro-funk was born when artists like Afrika Bambaataa, Man Parrish, and Egyptian Lover began making futuristic beats with the Roland TR-808 drum machine — often with robotic vocals distorted through a talk box. A key distinguishing factor of electro-funk is a de-emphasis on vocals, with more phrases than choruses and verses. The sound influenced contemporaneous hip-hop, funk and electronica, along with acts around the globe, while current acts like Chromeo, DJ Stingray, and even Egyptian Lover himself keep electro-funk alive and well.
Today, funk lives in many places, with its heavy bass and syncopated grooves finding way into many nooks and crannies of music. There's nu-disco and boogie funk, nodding back to disco bands with soaring vocals and dance floor-designed instrumentation. G-funk continues to influence Los Angeles hip-hop, with innovative artists like Dam-Funk and Channel Tres bringing the funk and G-funk, into electro territory. Funk and disco-centered '70s revival is definitely having a moment, with acts like Ghost Funk Orchestra and Parcels, while its sparkly sprinklings can be heard in pop from Dua Lipa, Doja Cat, and, in full "Soul Train" character, Silk Sonic. There are also acts making dreamy, atmospheric music with a solid dose of funk, such as Khruangbin's global sonic collage.
There are many bands that play heavily with funk, creating lush grooves designed to get you moving. Read on for a taste of five current modern funk and nu-disco artists making band-led uptempo funk built for the dance floor. Be sure to press play on the Spotify playlist above, and check out GRAMMY.com's playlist on Apple Music, Amazon Music and Pandora.
Say She She
Aptly self-described as "discodelic soul," Brooklyn-based seven-piece Say She She make dreamy, operatic funk, led by singer-songwriters Nya Gazelle Brown, Piya Malik and Sabrina Mileo Cunningham. Their '70s girl group-inspired vocal harmonies echo, sooth and enchant as they cover poignant topics with feminist flair.
While they've been active in the New York scene for a few years, they've gained wider acclaim for the irresistible music they began releasing this year, including their debut album, Prism. Their 2022 debut single "Forget Me Not" is an ode to ground-breaking New York art collective Guerilla Girls, and "Norma" is their protest anthem in response to the news that Roe vs. Wade could be (and was) overturned. The band name is a nod to funk legend Nile Rodgers, from the "Le freak, c'est chi" exclamation in Chic's legendary tune "Le Freak."
Moniquea
Moniquea's unique voice oozes confidence, yet invites you in to dance with her to the super funky boogie rhythms. The Pasadena, California artist was raised on funk music; her mom was in a cover band that would play classics like Aretha Franklin's "Get It Right" and Gladys Knight's "Love Overboard." Moniquea released her first boogie funk track at 20 and, in 2011, met local producer XL Middelton — a bonafide purveyor of funk. She's been a star artist on his MoFunk Records ever since, and they've collabed on countless tracks, channeling West Coast energy with a heavy dose of G-funk, sunny lyrics and upbeat, roller disco-ready rhythms.
Her latest release is an upbeat nod to classic West Coast funk, produced by Middleton, and follows her February 2022 groovy, collab-filled album, On Repeat.
Shiro Schwarz
Shiro Schwarz is a Mexico City-based duo, consisting of Pammela Rojas and Rafael Marfil, who helped establish a modern funk scene in the richly creative Mexican metropolis. On "Electrify" — originally released in 2016 on Fat Beats Records and reissued in 2021 by MoFunk — Shiro Schwarz's vocals playfully contrast each other, floating over an insistent, upbeat bassline and an '80s throwback electro-funk rhythm with synth flourishes.
Their music manages to be both nostalgic and futuristic — and impossible to sit still to. 2021 single "Be Kind" is sweet, mellow and groovy, perfect chic lounge funk. Shiro Schwarz's latest track, the joyfully nostalgic "Hey DJ," is a collab with funkstress Saucy Lady and U-Key.
L'Impératrice
L'Impératrice (the empress in French) are a six-piece Parisian group serving an infectiously joyful blend of French pop, nu-disco, funk and psychedelia. Flore Benguigui's vocals are light and dreamy, yet commanding of your attention, while lyrics have a feminist touch.
During their energetic live sets, L'Impératrice members Charles de Boisseguin and Hagni Gwon (keys), David Gaugué (bass), Achille Trocellier (guitar), and Tom Daveau (drums) deliver extended instrumental jam sessions to expand and connect their music. Gaugué emphasizes the thick funky bass, and Benguigui jumps around the stage while sounding like an angel. L'Impératrice's latest album, 2021's Tako Tsubo, is a sunny, playful French disco journey.
Franc Moody
Franc Moody's bio fittingly describes their music as "a soul funk and cosmic disco sound." The London outfit was birthed by friends Ned Franc and Jon Moody in the early 2010s, when they were living together and throwing parties in North London's warehouse scene. In 2017, the group grew to six members, including singer and multi-instrumentalist Amber-Simone.
Their music feels at home with other electro-pop bands like fellow Londoners Jungle and Aussie act Parcels. While much of it is upbeat and euphoric, Franc Moody also dips into the more chilled, dreamy realm, such as the vibey, sultry title track from their recently released Into the Ether.
The Rise Of Underground House: How Artists Like Fisher & Acraze Have Taken Tech House, Other Electronic Genres From Indie To EDC