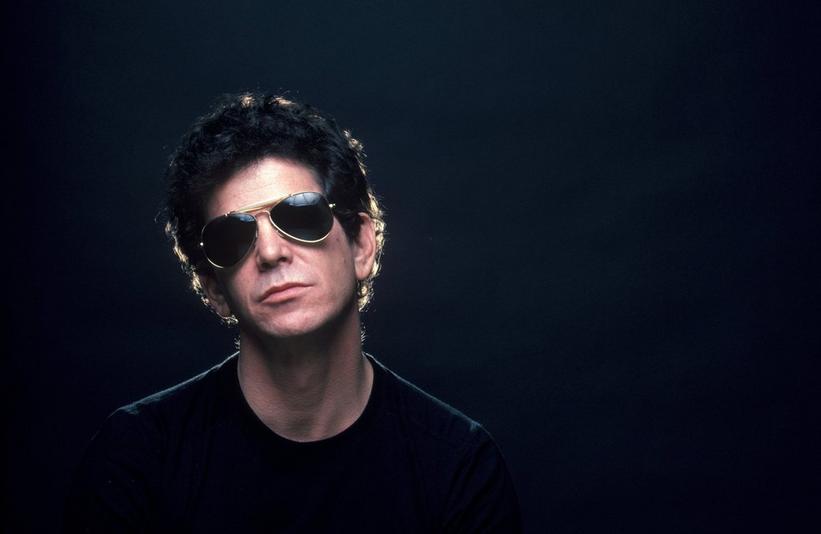 Photo: Waring Abbott/ Getty Images
news
Lou Reed Biography Excerpt Details Birth Of The Velvet Underground
Go inside the formation of one of rock's most influential bands and 2017 Recording Academy Lifetime Achievement Award recipients
GRAMMYs
/
Oct 3, 2017 - 02:52 am
A new biography by music journalist Anthony DeCurtis titled Lou Reed: A Life provides an extensive look inside the life and legacy of the inimitable Velvet Underground frontman. Ahead of its release, Rolling Stone has posted an excerpt outlining Reed's graduation from Syracuse University, his move to NYC and the formation of Velvet Underground.
In the excerpt, the GRAMMY-winning icon had just graduated with honors from Syracuse University and was eager to explore the culture and vices of New York's artistic and seedy underbelly. During the daytime, Reed worked as a songwriter, penning countless pop songs for fake artists. In the evenings he sold fake drugs in the night clubs.
When a fictitious group he'd penned a hit for, the Primitives, were invited to perform on a local television show, Reed's employer, Pickwick Records, had to assemble a band quickly. One of Reed's co-writers rounded up the avant-garde classical musician John Cale to join Reed for the performance, marking the genesis of Velvet Underground.
The duo would add Reed's college pal, Sterling Morrison on guitar and minimalist drummer Maureen Tucker, on their way to recording a demo and making their live debut at a high school dance, of all places.
If this excerpt is any indication, DeCurtis' look into Reed's life promises to be candid, detailed and full of excitement. Lou Reed: A Life is due out Oct. 10.
Velvet Underground will be honored with the Lifetime Achievement Award at the Recording Academy's 2017 Special Merit Awards, airing Oct. 13 at 9 p.m. on PBS.
Read More: Sly Stone To Velvet Underground: 11 Facts About GRAMMY Legends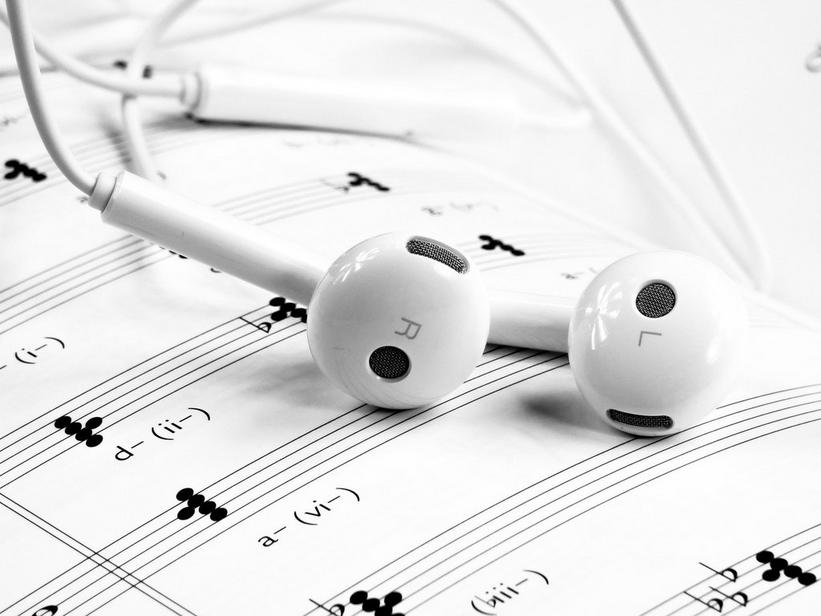 news
Universal language: Why humans need music
Learn why music is truly a common language that is key to human development and evolution
GRAMMYs
/
Jul 3, 2017 - 11:51 pm
There's no doubt music finds a way into nearly every moment of our daily lives, whether it's marking milestones such as a first dance at a wedding, the soundtrack to our favorite movie or singing in the shower for fun. In fact, it's hard to imagine times when we are more than an ear-length away from hearing another song.
But why does music mean so much to us? A powerful form of communication that transcends all barriers — music is our common language, but why?
A composer and educator with a lifelong fascination for music, Adam Ockelford has traced our connection with music back to infants and caregivers. Infants are unable to follow words, but they are developmentally primed to trace patterns in sound, such as through the songs a caretaker sings to them. Therefore, understanding music is intuitive for humans, even at a very young age, and it encourages healthy development.
In addition, there may be another evolutionary purpose for music. Music provides a sense of sameness between humans — if you can copy the sounds someone else makes, you must be an ally. This synergy plays a role in human survival because it evokes empathy and understanding, a lesson we still learn from music in today's culture.
"Music is central to the notion of what it is to be human, and spans cultures, continents and centuries," writes Ockelford. "My music, your music, our music can bind us together as families, as tribes and as societies in a way that nothing else can."
Need a playlist? Check out our favorite songs of summer 2017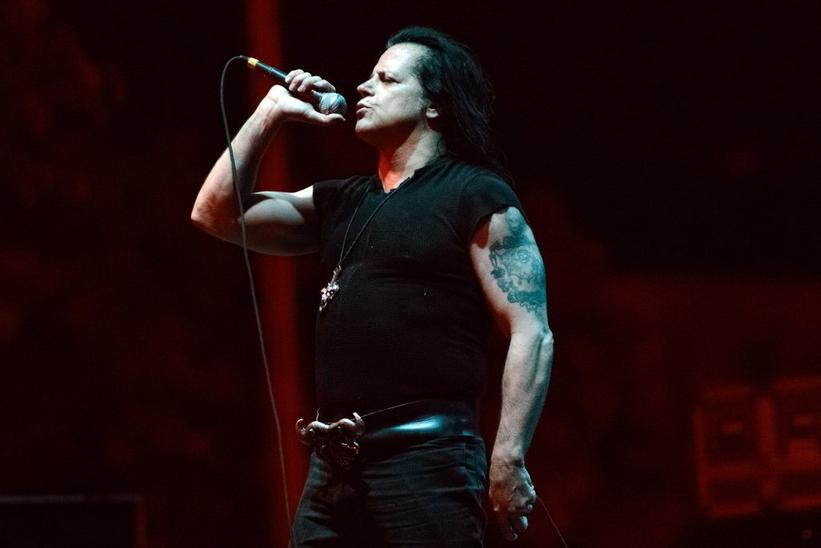 Photo: Daniel Boczarski/Getty Images
news
Original Misfits Unleash One Night Only L.A. Reunion Show
Dark punk legends to play first show with Glenn Danzig and Jerry Only since last year's Riot Fest reunion
GRAMMYs
/
Aug 22, 2017 - 05:28 am
There's big news today for punk-rock fans aware that the Misfits made much more than just T-shirts.
The massively influential punk band announced a special show touted as the "only 2017 performance in this world… or any world" and billed as "The Original Misfits" in Los Angeles at the Forum on Dec. 30.
This will be the first Misfits show featuring original singer Glenn Danzig and original bassist Jerry Only with long-time guitarist Doyle Wolfgang von Frankenstein since the band reunited for a pair of Riot Fest appearances in Chicago and Denver in 2016. Last year's Riot Fest gigs, which featured drummer Dave Lombardo, marked the first time in 33 years the original Misfits members played together.
"OK Los Angeles, you've waited almost 35 years for this, here's your chance to see the "Original Misfits" in this Exclusive L.A. only performance." said Glenn Danzig. "No Tour, No BS, just one night of dark metal-punk hardcore brutality that will go down in the history books. See you there."
Tickets for this "one night only" show go on sale Friday, August 25.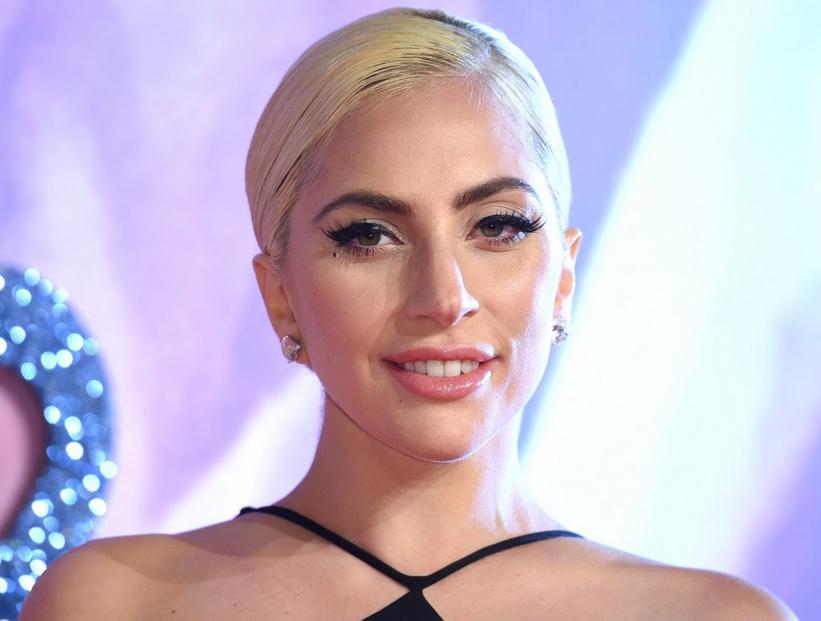 Photo: Anthony Harvey/Getty Images
news
Lady Gaga Steps In To Support Youth Impacted By Hurricanes
GRAMMY winner pledges support for those impacted by hurricanes this year through Save the Children's Journey of Hope program
GRAMMYs
/
Oct 12, 2017 - 11:03 pm
On Oct. 10 Lady Gaga announced she is devoting her $1 million donation in support of those impacted by the recent hurricanes in Texas, Florida and Puerto Rico and the earthquakes in Mexico, to a specific cause — the mental and emotional well being of children and youth.
Gaga announced on her Born This Way Foundation website she will support Save the Children's Journey of Hope program, which uses a variety of tools to help young people deal with trauma in the wake of natural disasters.
"Through a curriculum that includes cooperative play, discussion, art, meditation, and mindfulness practices, young people learn to recognize and understand their emotions and develop healthy coping skills," Gaga wrote. "Tens of thousands of youth have benefited from the program since it's development in the wake of Hurricane Katrina and Save the Children is working to bring it to hundreds of thousands more in Texas, Florida and Puerto Rico."
The announcement came on World Mental Health Day, and the Fame Monster has invited all of us to step up and consider making a contribution to the Journey of Hope program to support to mental and emotional needs of children.
"Mental health is just as vital to our wellbeing as physical health. That's true for each of us, everyday, but it's especially important for those coping with disaster and recovering from trauma," wrote Lady Gaga. "We must do everything within our power to support the full, vibrant recovery of these communities, from meeting their immediate needs to helping them to rebuild sustainably."
Beyoncé Releases International Day Of The Girl 'Freedom' Video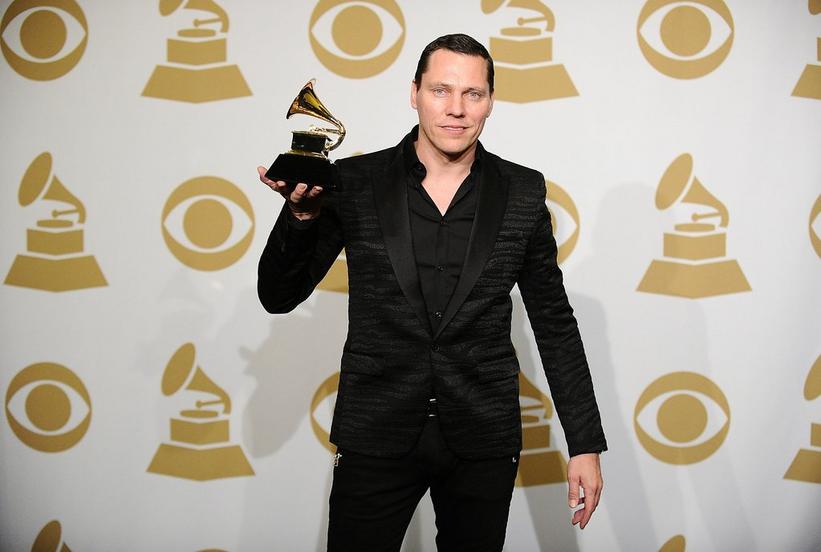 Photo: Jason LaVeris/Getty Images
news
Mixcloud Signs Warner Music For Subscriptions Remix
There is more to the Mixcloud difference than just electronic dance music, and now the listening service has signed its first major label deal
GRAMMYs
/
Oct 10, 2017 - 04:49 am
Among the 1 million curators who have helped build British-based listening service Mixcloud into a destination visited by 17 million listeners each month are GRAMMY winners Erykah Badu, David Byrne, and Tiësto. Limited to streaming-only since its founding in 2008, Mixcloud announced a direct licensing agreement with Warner Music Group this morning, opening the door to offering downloads and new kinds of subscriptions.
Perhaps the standout statistic that describes the Mixcloud difference is that the average length of its user-uploaded programs is 45 minutes. Within the service's general emphasis on DJing, EDM and remix culture, the tendency to drill down and explore narrower listening topics in depth distinguishes the service from competitors such as Spotify or SoundCloud.
Warner Music Group Executive VP for Business Development & Chief Digital Officer Ole Obermann said, "Mixcloud's success is driven by the curiosity and passion of its community, as they engage with new music and rediscover timeless older songs."
Being able to listen to downloads offline seems a natural follow-up to direct licensing deals, but the service hints there's more in store. Mixcloud still hopes to sign indies and the other majors, as its fans have speculated. And with its own proprietary Content ID in place and established relationships with royalty collecting societies, the company has the tech infrastructure to explore new monetization strategies, paying artists and curators in new ways. Launching a new business model for its upcoming approach to paid content and subscriptions is a remix many are anticipating. Not knowing what to expect is part of the excitement.