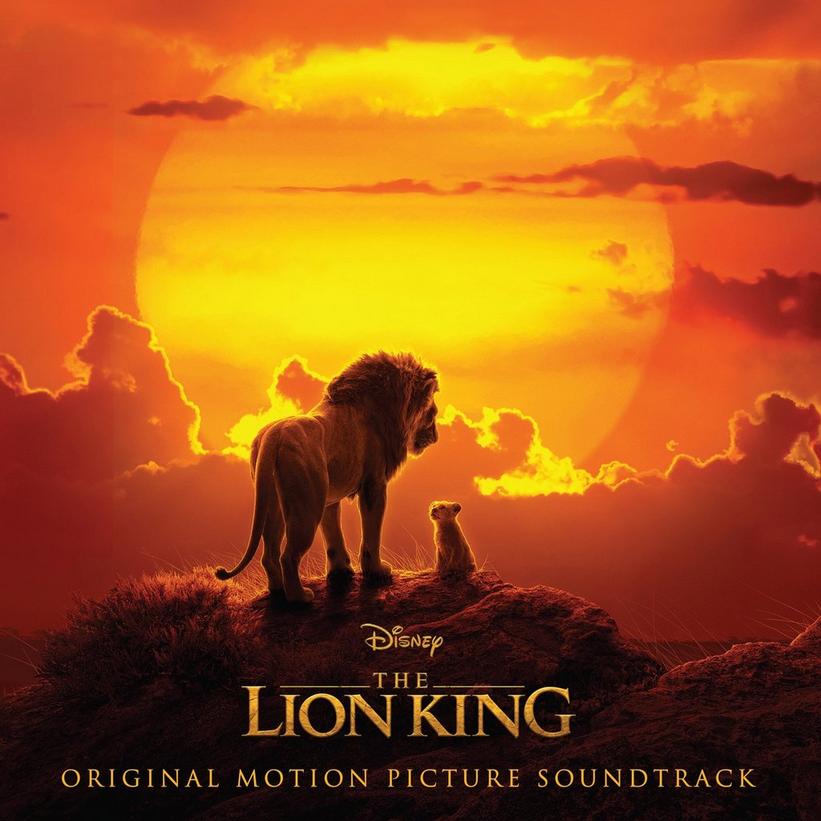 Photo courtesy of Walt Disney Records
news
'The Lion King 2019' Soundtrack To Feature Beyonce, Childish Gambino & More
The album, available digitally on July 11, also features Pharrell, Hans Zimmer, Elton John and more
GRAMMYs
/
Jun 24, 2019 - 11:25 pm
Disney has announced that its soundtrack for The Lion King, which is out in theaters on July 19, will arrive digitally on July 11 and physically on July 19.
Starring Beyoncé as Nala and Donald Glover (a.k.a. Childish Gambino) as Simba, The Lion King will feature the pair's rendition of "Can You Feel the Love Tonight."
The soundtrack also features selections from Hans Zimmer's score, production from Pharrell and appearances from Seth Rogen, who voices Pumbaa, Chiwetel Ejiofor, who plays Scar, John Oliver, playing Zazu, Billy Eichner, playing Timon and more.
There's also a new track by Elton John called "Never Too Late," which features a co-write from Tim Rice.
Pitchfork has the full track list.

The Lion King Sneak Peek | "Come Home"
"Songs Are Like Love": 'Aladdin' Songwriters Look Back On "A Whole New World"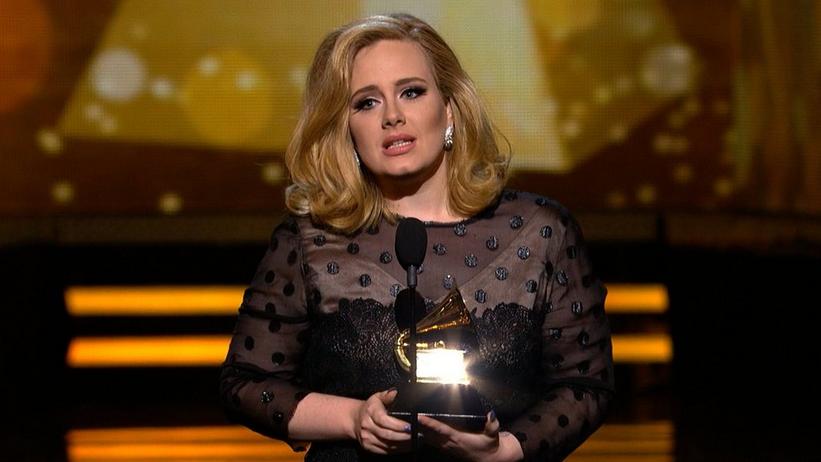 Adele at the 2017 GRAMMYs.
Photo: Phil McCarten/CBS via Getty Images
video
GRAMMY Rewind: Adele Urges That Beyoncé's "Monumental" 'Lemonade' Should've Won Album Of The Year In 2017
Before Adele and Beyoncé find out who will win Album Of The Year at the 2023 GRAMMYs, revisit the emotional moment when Adele pleaded for Beyoncé's album 'Lemonade' to take home the golden gramophone instead of her own '25' in 2017.
GRAMMYs
/
Feb 3, 2023 - 06:00 pm
The 2017 GRAMMYs were a massive night for Adele, who swept all five categories for which she was nominated. But when she was crowned the Album Of The Year winner, the "Hello" singer couldn't help but argue that Beyoncé deserved it.
In this episode of GRAMMY Rewind, revisit the emotional moment between Adele and Beyoncé as the British star claimed her Album Of The Year GRAMMY for 25. After thanking her collaborators for their encouragement to release 25 and calling the win "full-circle," Adele choked up as she acknowledged Beyoncé's Lemonade that was also nominated in the category.
"I can't possibly accept this award. And I'm very humbled, and I'm very grateful and gracious, but my artist of my life is Beyoncé," Adele said as she held back tears. "This album was so monumental, and so well-thought-out and so beautiful and soul-bearing…and all us artists here, we f—ing adore you."
The heartfelt acknowledgement had the crowd roaring, but most poignantly brought Beyoncé to tears as she mouthed "I love you" to Adele. (Lemonade did get some GRAMMY love that night, winning Best Urban Contemporary Album and lead single "Formation" won Best Music Video.)
There could be another powerful Adele/Beyoncé moment at the 2023 GRAMMYs, as the two are once again nominated for Album Of The Year, as well as Song Of The Year and Record Of The Year.
Press play on the video above to watch Adele's tearful acceptance speech. Keep checking back to GRAMMY.com for more episodes of GRAMMY Rewind, and make sure to tune into CBS on Feb. 5 to watch the 2023 GRAMMYs.
A Look At The Nominees For Album Of The Year At The 2023 GRAMMY Awards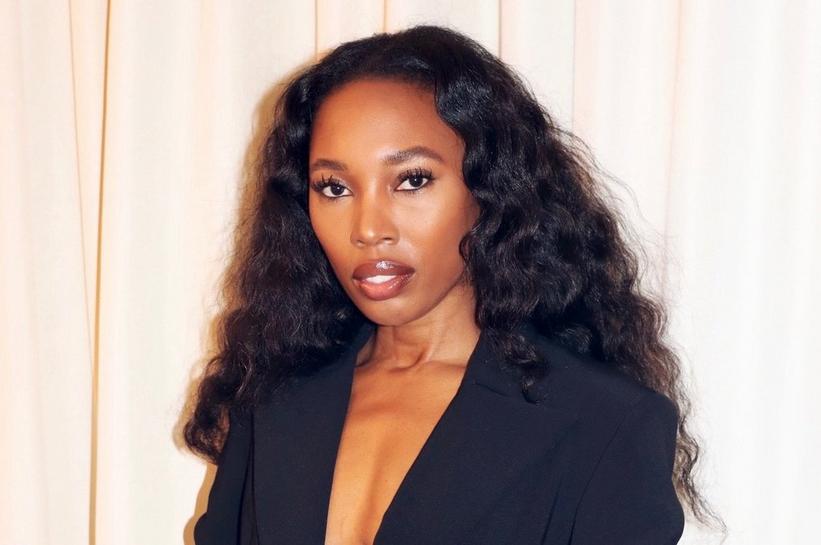 news
GRAMMY Style Edit: Stylist Zerina Akers Reflects On Her "Timeless" GRAMMY Looks For Beyoncé, Jazmine Sullivan & Chloe X Halle
In this episode of GRAMMY Style Edit, Zerina Akers revisits her recently styled looks at the GRAMMYs, including Beyoncé's outfit for her history-making night in 2021 and Jazmine Sullivan's suit for her first GRAMMY win in 2022.
GRAMMYs
/
Feb 2, 2023 - 09:21 pm
For award-winning stylist and costume designer Zerina Akers, fashion is the purest way to express our ideal selves — and she gets to help superstars like Beyoncé do just that.
In this episode of GRAMMY Style Edit, Akers breaks down a few of her styled looks in recent GRAMMY history. She's the mastermind behind Beyoncé's iconic black leather and gold ensemble from the 2021 GRAMMY Awards, a look Akers describes as a "refreshing take on fashion" to coincide with the singer's historical winning moment. 
Akers has served as the R&B diva's personal stylist since 2014, and attributes her knack for creating memorable style moments — especially for performances, her personal favorite thing to style — to "the School of Beyonce." (She was the costume designer for Beyoncé's GRAMMY-winning film Black Is King, which won Akers an Emmy in 2021.) 
In her everyday life, Akers defines her style as androgynous, with an added eclectic twist on wardrobe basics. She utilizes this approach in her work with Jazmine Sullivan, who Akers styled in a tribal-print black leather suit at the 2022 GRAMMY Awards, and Chloe x Halle, who wore sleek, structural black gowns during their 2019 GRAMMY performance.
"GRAMMY styling, specifically, is always so special," Akers says. "It's important for me to approach it with a timeless sensibility. Will this stand the test of time? Will these images, in 20 years, still be fab?"
Press play on this video to learn more about Zerina Akers' genius behind some of her most recent GRAMMY looks, and keep checking back to GRAMMY.com for more new episodes of GRAMMY Style Edit.
A Timeline Of Beyoncé's GRAMMY Moments, From Her First Win With Destiny's Child to Making History With 'Renaissance'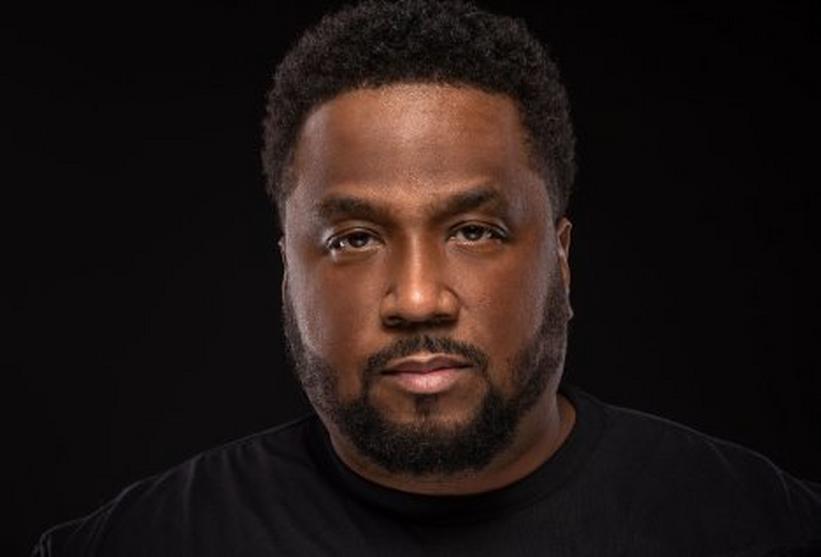 Terry Hunter
Photo: Courtesy of Terry Hunter
video
Road To The GRAMMYs: DJ Terry Hunter Details His Remixing Journey That Led To A GRAMMY Nomination With Beyoncé
"Break My Soul" remixer Terry Hunter recounts the childhood moment that inspired him to start remixing music, and how he ended up remixing Beyoncé's smash 'Renaissance' single — which earned him a nomination for Best Remixed Recording at the 2023 GRAMMYs.
GRAMMYs
/
Feb 2, 2023 - 08:00 pm
After 10-year-old Terry Hunter experienced the adrenaline rush of hearing his favorite songs live, there was no turning back.
For the rest of his adolescence, the future DJ, remixer and producer spent countless nights perfecting his craft. He networked with other local disc jockeys, including prominent house remixers Frankie Knuckles and Ron Hardy, where he realized the secret to success: "What made you stand out is that you had a version of a record that no other DJ had," he tells GRAMMY.com.
Hunter's self-produced remixes eventually landed him a No. 1 hit and a contract with Jive Records. From there, he collaborated with music legend Aretha Franklin and, ultimately, had the opportunity to work on Beyoncé's most recent chart-buster, "Break My Soul," which is nominated for Best Remixed Recording at the 2023 GRAMMYs.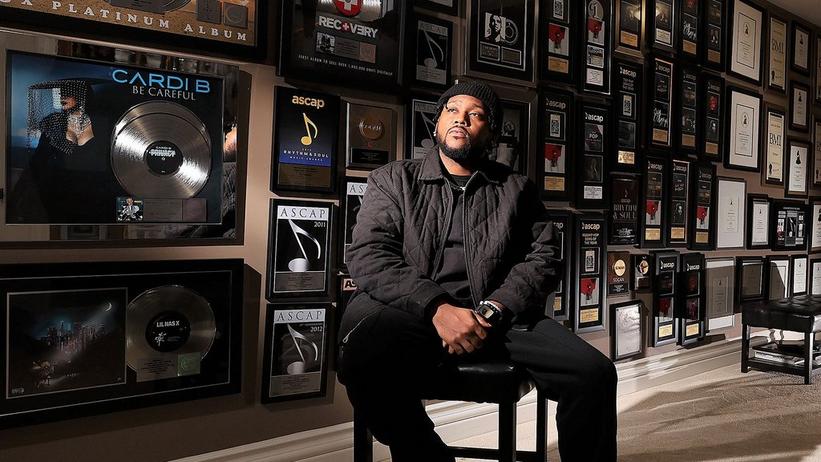 Boi-1da in Toronto in January 2023.
Photo: Steve Russell/Toronto Star via Getty Images
interview
Hip-Hop's Secret Weapon: Producer Boi-1da On Working With Kendrick, Staying Humble And Doing The Unorthodox
The self-described "young veteran" producer, up for four awards at the 2023 GRAMMYs, including Producer Of The Year, Non-Classical, has his hand on songs by Drake, Beyoncé and Kendrick Lamar. He spoke with GRAMMY.com about creating with hip-hop greats.
GRAMMYs
/
Feb 1, 2023 - 04:22 pm
If a rapper staying atop the mainstream for more than a decade is a herculean feat, then a producer doing the same is downright sisyphean. Boi-1da, the 36-year-old Canadian producer who netted four nominations at the 2023 GRAMMYs — including the coveted Producer Of The Year, Non-Classical — has risen to the very top of the industry, and remained there because he hasn't lost the perspective from when he first started rolling the boulder up the hill
"I feel like my awareness is a lot of the reason I've been doing this for a long time, because I'm very socially aware of what's going on and I can see," he tells GRAMMY.com. "In some rooms, you've got to find out what role you play. Sometimes, you've gotta play a bigger role. I find, working with newer artists, you have to play more of a mentoring role. But I find with other people, it's about finding your use and being a utility." 
Boi-1da initially rose to prominence as one of Drake's trusted beatsmiths and has his thumbprint on hits like "Best I Ever Had," "Over," and the GRAMMY-winning "God's Plan." His credits grew to include Rihanna's "Work" and Kanye West's Donda. Yet, even by these standards, 2022 was a banner year: Boi-1da contributed to Beyoncé's Album of the Year nominee Renaissance ("Heated"), scored a pair of credits on Kendrick Lamar's progressive, polarizing AOTY hopeful Mr. Morale & the Big Steppers ("N95," "Silent Hill"), and crafted the understated, elegant instrumental for Jack Harlow and Drake's Best Rap Song contender "Churchill Downs." 
Hip-hop producers are often pigeonholed, but Boi-1da's three biggest records from last year have virtually no sonic overlap. This malleability is the cornerstone of the self-described "young veteran"'s success, as he realized that eschewing one signature sound was the best way to remain in the zeitgeist.
"There have been many times where I've created sounds and it gets emulated and everybody starts doing it," he says. You're liable to hear Boi-1da in every phylum of contemporary rap and pop music, from the horror movie menace of Nardo Wick's "Wicked Freestyle," to Alessia Cara's emphatic kiss-off "Lie to Me" to the bristling boom-bap of Freddie Gibb's "Space Rabbit." More than 15 years into his career, Boi-1da continues to reinvent himself, and is gearing up to release his first solo studio album later in 2023.
Ahead of Music's Biggest Night, the GRAMMY-winning producer shared stories about working with Drake, Beyoncé, and Kendrick, as well as the importance of mentoring young talent, and why even after more than a dozen nominations, getting GRAMMY recognition still feels special.
This is your second time getting the Producer Of The Year nod after being nominated in 2019. What does that recognition mean to you and are there any ways it feels different than the first time?
I feel like it's the highest honor as a producer. So I was extremely honored the first time and to be here again is even more of an honor. I'm not gonna lie, the first time I did it, I was going crazy and I was like, Man, that was so hard to even get nominated. I didn't win the first time, so I was like, I'm gonna try equally hard and see if I can get back here. And by the grace of God, I'm back here again. You know, it just took a lot of hard work, a lot of putting my head down and making a lot of sacrifices.
What do you think has changed the most about the way you've approached making music since you were last nominated?
I think the growth point is truly the way I listen to music and the way I intake music. I'm learning to do that differently. I think the approach of creating is always the same for me, other than adding new elements, new sounds and whatnot. 
I feel like music is so different and it's rapidly changing, so there's a lot of adjustments. I feel like that's the only thing that has really changed for me. I've been doing this for a long time; I feel like I'm kind of like a young veteran. Right now, there are a bunch of new kids growing up in this generation of music and their taste and style is totally different. I like to come left-field and do stuff unorthodox and different, so figuring out how to pivot and keep yourself relevant is what I've been doing.
The Daft Punk sample on that Drake and 21 Savage song "Circo Loco" feels like something the Boi-1da of 10 years ago wouldn't have done.
Definitely. What I find today with a lot of music is people love extremely familiar samples over really straight-to-the-point beats. Not a lot of detail, something familiar, which is basically what we did with a song like "Circo Loco." The type of producer I am, I like to make beats; I'll make one of five types of beats that sound the same, or use ideas that sound the same, and then I'll move on.
That's the way I've been able to stay relevant for so long, moving on from sounds. There have been many times where I've created sounds and it gets emulated and everybody starts doing it. You can be mad and sit there and be like, "Yo, everybody's biting my style." I feel like I'm just that creative where I can move onto the next thing and be like "Okay, cool, you guys can have that. I'll make something else."
It shows, because the three biggest songs you produced this year, "Heated," "Churchill Downs," and then "N95," those are wildly different poles in rap/R&B/pop music production. Were you and Drake already working on "Heated" when Beyoncé reached out?
Drake had been working with B; that was just an idea that we had started with Drake and he and B ended up finishing up the idea with me. I think Beyoncé added to the production as well.
I wasn't around for the process of Beyoncé making that song, but I was heavily involved in the production. Whenever I work with Drake or someone like Beyoncé, it's on easy mode. You have something they like, they usually know exactly what they want to do with it and you just trust 'em completely. Sometimes, I'm hands off, I'm like, "Cool, y'all like it? Here you go. I know what you guys do and you guys do that."
The liner notes on a lot of your songs, like "I Got a Shot" off Jack's album, that has a ton of people credited. Is there a level of ego sublimation with that where it's like "You might not be able to hear my contributions in the final product, but I know that I did my part to get this song where it needs to go?"
[Jack Harlow] likes it to be a room full of producers. It's like a band. We'd construct stuff and put it together. I have no ego when it comes to collaborating. I really just want the song to sound exactly how I want it to sound. If it takes 50 people to do that, then so be it. I'd rather it sounds the best that it can sound than like, "Oh, no, I'm getting lower publishing on this song."
It's so fun to be in there with a bunch of people. You get that feeling of doing something and you see somebody else's reaction and it just motivates you to be like, "Yeah, okay, I know what I'm doing." When I was younger, I'd sit in a room by myself and make music. That's cool and all and I still do it, but it's so much fun to be in a room of people with different energies. 
How did the "Churchill Downs" record come together?
When it comes to "Churchill Downs," I worked pretty closely with Jack. He and Drake are very good friends. Jack would always say, "Yo, I wanna do a song with Drake. Let's make an idea." We were really and truly figuring it out. We were working in L.A. for some-odd weeks and I ended up going back home.
I went to a friend's birthday party and he told me, "I've been working with this producer, I want you to hear some of his stuff." He gave me a flash drive…and it was full of samples. The first sample I heard was the one for "Churchill Downs." It sounded like a harp and a woman singing. I got home and chopped it up and did a little bounce to it and sent it over to my boy [TT] Audi, and he added some stuff to the beat and it was complete. 
I had sent it to Jack because he was still in the studio. He immediately fell in love with the beat. He played me his part in the song and said, "I really want Drake on this record." I was like, "S—, you're homies with Drake, too. Just hit him. I'm pretty sure he'll rock with this. It's hard." They met up on their own and recorded that song together.
I was amazed looking back through stuff you were doing 10, 11 years ago that there were songs of yours that Kendrick was on back then. How has your creative relationship with Kendrick changed over the decade that you've known each other?
I've known Kendrick Lamar for a long time. I knew him actually before Good Kid, M.A.A.D. City. I had met him through one of my good friends who actually signed him.  Our relationship hasn't changed. Kendrick is one of the coolest guys ever. Me and him always lock in and create music together. We have tons of music that we've made together and he's just a great dude. 
Kendrick really makes folks wait and wants to come with something that feels totally different and distinct with each new body of work. What was the direction that he was trying to push on Mr. Morale, and what did you bring to it?
When it comes to me working with Kendrick, it's really just raw ideas and raw thoughts. A lot of the time, I'm not sure where it's going or what he's gonna do with it because I'm not really around for the song recording process. I like to sometimes just give artists…their own creative space and free-flow and whatnot. That's why he's one of my favorite guys to work with, because you go in there and it's like, "Alright, what are we doing?" 
I didn't really know what was gonna happen with ["N95"] and where he was gonna go with it lyrically. I just recall me, Jahaan [Sweet] and Sounwave in there, we had cooked up the idea and I was like, "Man, this sounds really dope but I'm not sure where it's going." 
I ended up hearing it right before the album came out. We had done that before the pandemic and the pandemic happened and nobody saw each other for the longest time…and he did what he did to it. It's always fun working with Kendrick because it's just raw, it's literally everybody doing whatever they wanna do and it meshing together.
You've done a lot through collaborations with Splice and people like Jahaan Sweet and WondaGurl, who've come up as proteges of yours. Why is taking that active role in mentorship and demystifying the production process important to you?
I didn't have a mentor. I didn't have YouTube, I didn't have tutorials, I had to figure out everything [on my own]. I lived in Durham, Ontario, there was absolutely nothing to do, nothing going on. There was no way of reaching out to artists or reaching out to producers. So it's like, if I could be some kind of mentor or do anything for anybody, I do it because I never had it. I know how it feels to be not heard and have to fight, tooth and claw, to get to where you gotta get to.
The feeling of serving and giving back is always rewarding, more rewarding than getting, to be honest. Remember, I had nothing, I came from Canada. People didn't know we made hip-hop music in Canada or take us seriously. I'd go to America and people would ask me if there were polar bears where I live. But that's the reason why I do it and I love it and I still continue to do it. I give bursaries to the highest music marks of my high school. I just always stay in tune and check stuff out. I love music and I love being around it and inspiring as much as I can.
You gotta stay in tune with the young guys, that's the future right there. You've gotta [be] tapped in with them, because at the end of the day, it's like you're making music for them.
You've been nominated for 19 GRAMMYs, that's staggering. Does that ever stop feeling special for you and the people in your circle, like Drake and 40?
No, it always feels great to be nominated and even win awards, as well. It just goes to show that sometimes, everybody that's a human being will get into their head, especially as a musician. Especially someone like myself who has been doing it for a really long time, you sometimes question if you're still doing the right thing, if you're still dope. So literally being nominated for awards is a great feeling and [one] that will never get old to me. It lets me know that I'm still doing stuff that people love and heading in the right direction. 
Is there anything else you want to mention about what you're working on in 2023?
I'm working on a compilation album right now. It's gonna be really dope, a lot of your favorite artists, a lot of new artists you've never heard of. A lot of dope music and I'm really excited to finish it and put it out. 
It's been in the works for a while. I've started and stopped it a few times because I'm really a perfectionist and I want to get it right. I'm not caring about numbers, I want to make the best project. I want people to hear it and be like "Wow, this is amazing." I care more about that than anything, which is why I've started and stopped it so many times. Music changes and I really just want to get it perfect.
Babyface Reflects On Collaborating With Whitney, Toni, Ella Mai & More: How The Legendary Hitmaker Learned To "Speak In Their Voices"