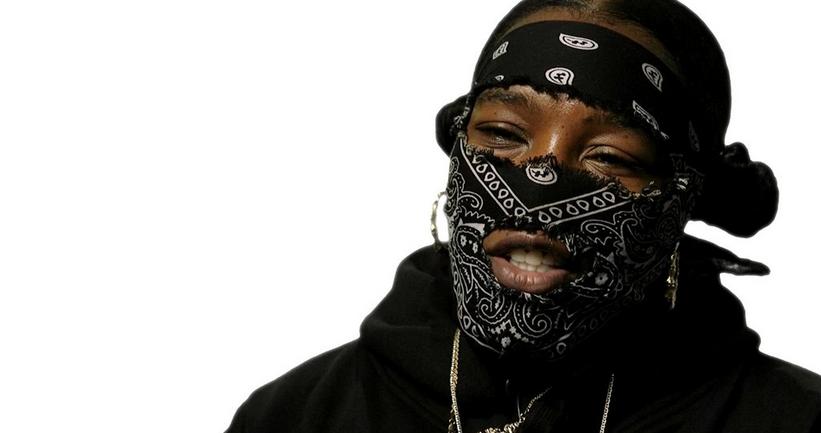 news
Leikeli47 On Honest Storytelling, Performing With A Mask, 'Acrylic' & More | Up Close & Personal
Learn more from the Brooklyn entertainer about the empowering symbolism of nail salons in her latest album, her go-to ski masks and more. 
GRAMMYs
/
Sep 4, 2019 - 04:50 am
Leikeli47's second album Acrylic is an ode to the black woman and the hood. The entertainer represents home and the resilient spirit of women like her through a nail salon theme in her album⁠—nails shops, in and out of neighborhoods like Brooklyn, are spaces women celebrate feminitiy and the empowerment that comes with being a woman.
"They kinda play safe havens for us," she says sepcifically about het home nails salons in the latest Up Close & Personal. "I just wanted to have fun and experiment and just create a cool way to get my message out there."
Leikeli, who wears a mask to keep the focus on "the things that I'm saying versus everything else," says music has always been present in her life. "I've never known anything else but music," she says.
Watch the video above to learn more about the entertainer's honest storytelling, her go-to ski masks and more.
Watch: Madison Beer Covers Corinne Bailey Rae's "Put Your Records On" For ReImagined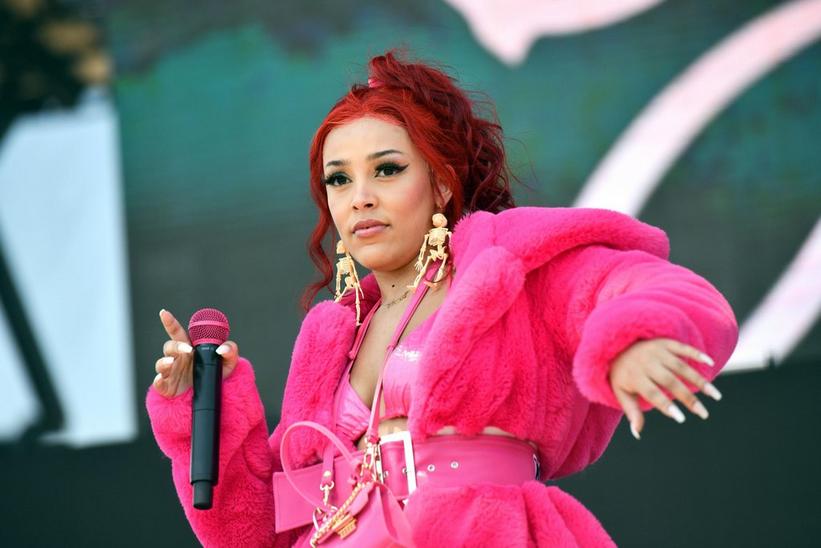 Photo: Scott Dudelson/Getty Images
news
Rolling Loud Festival Los Angeles Reveals 2019 Lineup
Find out who's bringing the heat to the hip-hop fest returning to L.A. this December
GRAMMYs
/
Oct 2, 2019 - 12:11 am
Today, Rolling Loud revealed the massive lineup for their final music festival of 2019, Rolling Loud Los Angeles, which is set to take over the Banc of California Stadium and adjacent Exposition Park on Dec. 14–15.
This iteration of "the Woodstock of Hip-Hop," as the all-knowing Diddy has called it, will feature Chance the Rapper, Lil Uzi Vert, Juice WRLD, Young Thug and Lil Baby as Saturday's heavy-hitting headliners. Sunday's headliners are none other than Future, A$AP Rocky, Meek Mill, YG and Playboi Carti.
L.A.'s own Blueface, Tyga and Doja Cat, are slated to perform, as well as representatives from the diverse rap scenes across the country, including Wale, Juicy J, Lil Yachty, Megan Thee Stallion, Gunna, Tyla Yaweh, Machine Gun Kelly and Yung Gravy.
The lineup announcement follows the successful wrap of Rolling Loud Bay Area in Oakland this past weekend. The event's flagship Miami event took place in May this year, and the New York and Hong Kong debut editions will both take place later this month.
Tickets for Rolling Loud L.A. go on sale this Friday, Oct. 4 at 11 a.m. PST. The complete lineup and more info on this event and their other fests can be found here.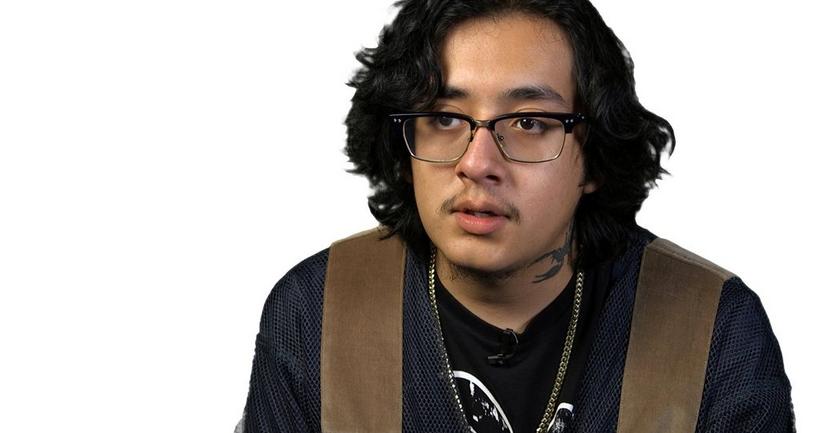 news
Cuco On 'Para Mi,' Musical Tastes, MC Magic & Lil Rob | Up Close & Personal
Cuco's debut is here and he talks to the Recording Academy about one of the most meaningful songs on the albums, the sounds he's featuring and more
GRAMMYs
/
Aug 30, 2019 - 09:51 pm
Cuco's debut, Para Mi, meaning "for me" in Spanish is exactly that: a 13-track album made by him, for him.
We've gotten to know the artist from Hawthorne, Calif. through his mostly dream pop singles and EPs and on his debut he highlights his diverse musical tastes even moreso.
"I like samba, salsa music, funk, jazz, soul, I like everything. I'm just learning to produce," he told the Recording Academy for Up Close & Personal about adding different sounds to his album.
"'Bossa No Sé,' I had that for three years," he added about the bossa nova inspired single. The album is the first with a label and while he's not longer indie he says: "I learned to value myself" about being independent.
Watch the video above to hear Cuco talk about one of the most meaningful songs on the album and working with idols MC Magic and Lil Rob.
GoldLink Talks Vision Behind 'Diaspora,' Tour With Tyler, The Creator, Musical Roots & More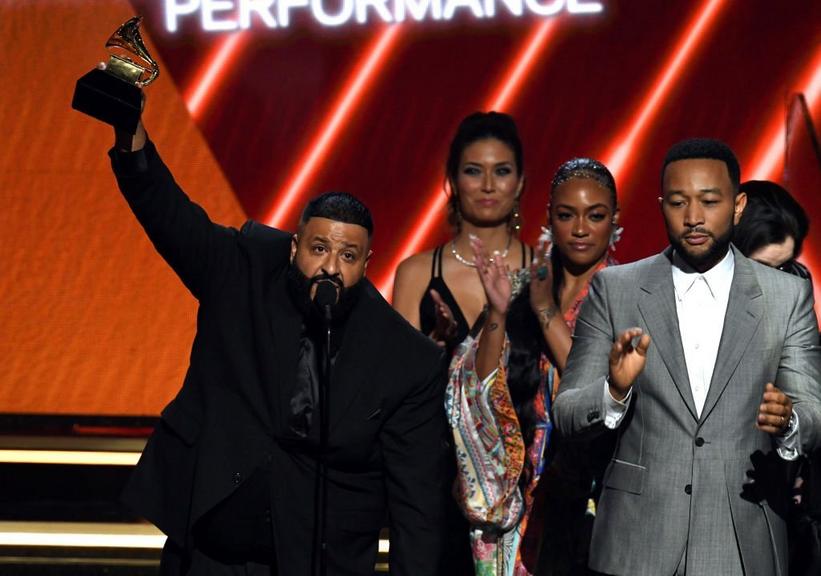 DJ Khaled, Samantha Smith and John Legend
Photo: Kevin Winter/Getty Images
news
DJ Khaled, Nipsey Hussle And John Legend Win Best Rap/Sung Performance For "Higher" | 2020 GRAMMYs
DJ Khaled, Nipsey Hussle and John Legend take home Best Rap/Sung Performance at the 62nd GRAMMY Awards
GRAMMYs
/
Jan 27, 2020 - 09:05 am
DJ Khaled, featuring Nipsey Hussle and John Legend, has won Best Rap/Sung Performance for "Higher" at the 62nd GRAMMY Awards. The single was featured on DJ Khaled's 2019 album Father of Asahd and featured Hussle's vocals and Legend on the piano. DJ Khaled predicted the track would win a GRAMMY.
"I even told him, 'We're going to win a GRAMMY.' Because that's how I feel about my album," DJ Khaled told Billboard. "I really feel like not only is this my biggest, this is very special."
After the release of the song and music video -- which was filmed before Hussle's death in March -- DJ Khaled announced all proceeds from "Higher" will go to Hussle's children.
DJ Khaled and co. beat out fellow category nominees Lil Baby & Gunna ("Drip Too Hard"), Lil Nas X ("Panini"), Mustard featuring Roddy Ricch ("Ballin") and Young Thug featuring J. Cole & Travis Scott ("The London"). Hussle earned a second posthumous award at the 62nd GRAMMYs for Best Rap Performance for "Racks In The Middle."
Along with Legend and DJ Khaled, Meek Mill, Kirk Franklin, Roddy Ricch and YG paid tribute to Hussle during the telecast, which concluded with "Higher."
Check out the complete 62nd GRAMMY Awards nominees and winners list here.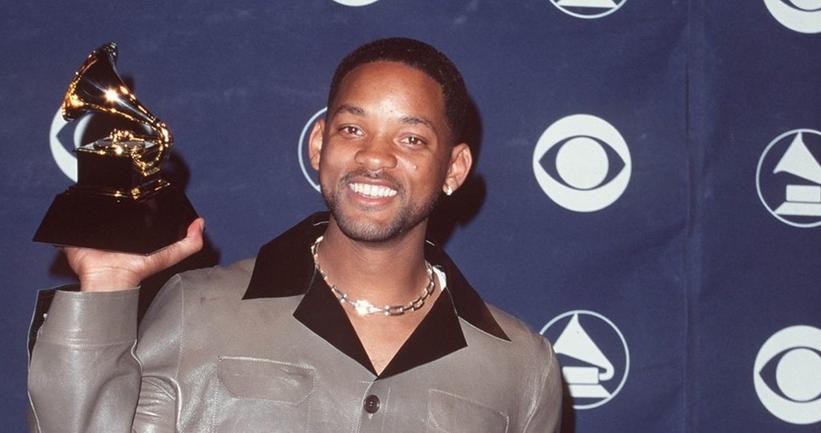 Will Smith at the 1999 GRAMMYs
news
GRAMMY Rewind: Watch Will Smith Dedicate His 1999 Best Rap Solo Performance GRAMMY To His Son
In his acceptance speech, he offers thanks to his family and "the jiggiest wife in the world, Jada Pinkett Smith"
GRAMMYs
/
Sep 25, 2020 - 11:17 pm
Today, Sept. 25, we celebrate the birthday of the coolest dad—who else? Will Smith! For the latest episode of GRAMMY Rewind, we revisit the Fresh Prince's 1999 GRAMMY win for Best Rap Solo Performance for "Gettin' Jiggy Wit It."
In the below video, watch rappers Missy Elliott—donning white leather—and Foxy Brown present the GRAMMY to a stoked Smith, who also opted for an all-leather look. In his acceptance speech, he offers thanks to his family and "the jiggiest wife in the world, Jada Pinkett Smith." He dedicates the award to his eldest son, Trey Smith, joking that Trey's teacher said he (then just six years old) could improve his rhyming skills.
Watch Another GRAMMY Rewind: Ludacris Dedicates Best Rap Album Win To His Dad At The 2007 GRAMMYs
The classic '90s track is from his 1997 debut studio album, Big Willie Style, which also features "Miami" and 1998 GRAMMY winner "Men In Black," from the film of the same name. The "Está Rico" rapper has won four GRAMMYs to date, earning his first back in 1989 GRAMMYs for "Parents Just Don't Understand," when he was 20 years old.
GRAMMY Rewind: Watch Michelle Obama, Lady Gaga, Alicia Keys, J. Lo & Jada Pinkett Smith Open The 2019 GRAMMYs