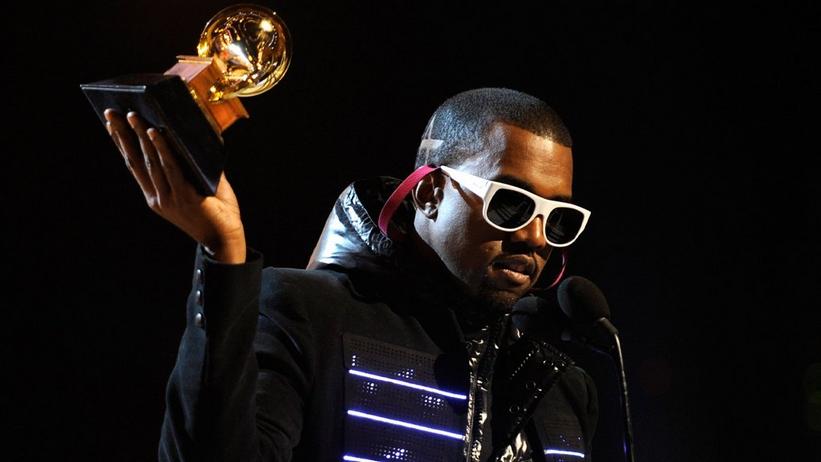 Kanye West
Photo: Kevin Mazur/WireImage
video
GRAMMY Rewind: Watch Kanye West Honor His Late Mother As He Wins Best Rap Album In 2008
In the latest episode of GRAMMY Rewind, watch Kanye West accept the GRAMMY for Best Rap Album for 'Graduation' with a sweet tribute to his mother at the 50th GRAMMY Awards in 2008
GRAMMYs
/
Jan 28, 2022 - 10:11 pm
By 2008, Kanye West was no stranger to the GRAMMY stage. The rapper had already taken home six gramophones, including two for Best Rap Album (for 2004's The College Dropout and 2005's Late Registration). But his third win in the category was perhaps the most meaningful yet.
West's 2008 Best Rap Album win served as a tribute to his late mother, Donda, who had passed away in November 2007 — three months before the 50th GRAMMY Awards. After acknowledging the support and prayers he had received from his fans and peers, Ye offered a heartfelt homage to his mom.
"I know you're really proud of me right now, and I know you wouldn't want me to stop, and you want me to be the number one artist in the world," the rapper — who had "MAMA" etched into his hairdo for the ceremony — said. "And mama, all I'ma do is keep making you proud."
In the latest episode of GRAMMY Rewind, watch Kanye accept his Best Rap Album trophy for Graduation. The two-minute speech also featured a declaration that hip-hop isn't dead and a shout-out to Mark Ronson and Amy Winehouse, who were up against West in the Album Of The Year category for Winehouse's classic Back to Black.
Two Graduation tracks also won that night: "Stronger" for Best Rap Solo Performance, and "Good Life" for Best Rap Song, bringing West's total to nine GRAMMYs at the time. To date, the hitmaker has racked up 22 wins. He has five more nominations this year, including another for Best Rap Album — another tribute to his mother, titled Donda.
Explore more GRAMMY Awards history below and check back every Friday for new editions of GRAMMY Rewind.
Breaking Down The Coachella 2022 Lineup: Headliners Harry Styles, Billie Eilish, Ye Are Just The Beginning Of An Epic, Long-Awaited Return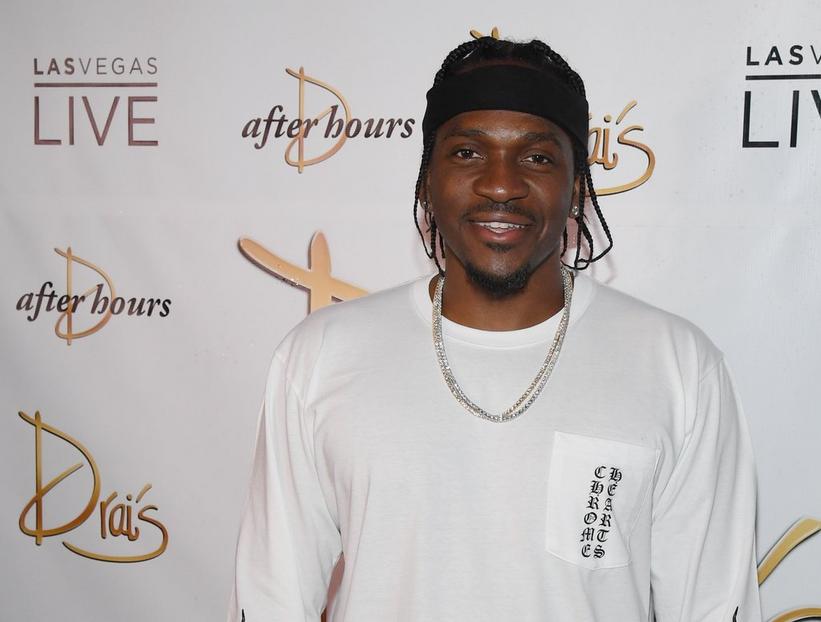 Photo: Ethan Miller/Getty Images
news
Pusha T Announces Daytona Tour, Drops "If You Know You Know" Video
The rapper will hit the road across the U.S. in support of his recently released, Kanye West-produced album
GRAMMYs
/
Jun 21, 2018 - 06:04 pm
Pusha T has officially announced dates for his 2018 Daytona Tour. The Former Clipse rapper will hit the road for a 22-date U.S. tour in support the Kanye West-produced album launching in Denver on July 21 and wrapping up in Oakland, Calif. on Oct. 13. In addition to the tour announcement, Pusha also dropped a video for the lead-off track from Daytona, "If You Know You Know," directed by Shomi Patwary.
The 2018 Daytona Tour will make stops in Detroit, Chicago, Boston, Dallas, Phoenix, Los Angeles, and more. The Bronx-born rapper will bring along Valee and Sheck Wes as opening acts.
Daytona was released on May 25 as the first project of Kanye West's "Wyoming Sessions." Four of the album's songs have cracked the Billboard Hot 100 including "Infrared," "If You Know You Know," "The Games We Play," and "What Would Meek Do" featuring West. The album also debuted at No. 3 on the Billboard 200.
A full list of dates for the 2018 Daytona Tour, along with ticket information, can be found via LiveNation's website.
Catching Up On Music News Powered By The Recording Academy Just Got Easier. Have A Google Home Device? "Talk To GRAMMYs"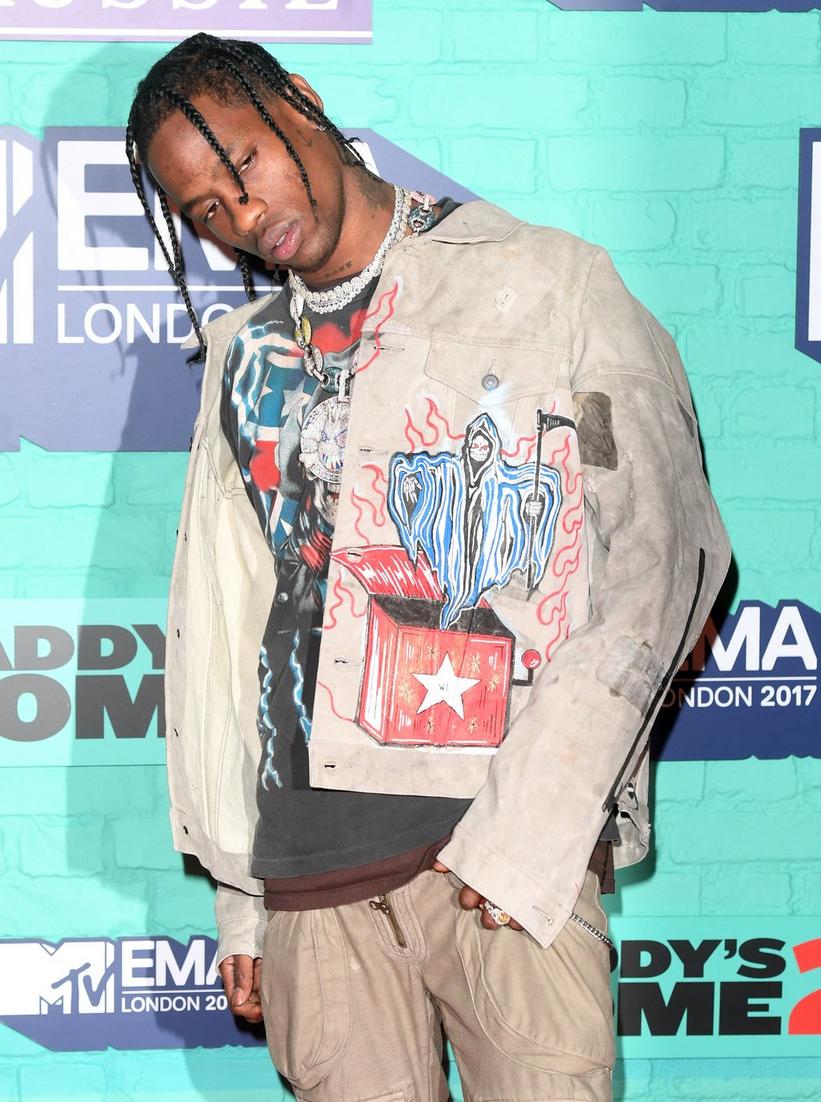 Photo: Rune Hellestad/Getty Images
news
Travis Scott Drops "Watch" Featuring Lil Uzi Vert, Kanye West
The GRAMMY-nominated rapper returns with a new single boasting two high-profile features
GRAMMYs
/
May 4, 2018 - 06:20 pm
Houston-born rapper Travis Scott capped off a busy week by releasing a new single on May 4, "Watch," featuring Lil Uzi Vert and Kanye West. The song's intro references Scott's forthcoming album, Astroworld, which will be his third studio album.
Earlier this week, Scott appeared on Playboi Carti's "Love Hurts," delivering a guest verse for the rapper's return from a relatively quiet year since releasing his debut mixtape last April.
Lil Uzi is coming off two GRAMMY nominations at the 60th GRAMMY Awards for Best New Artist and Best Rap Performance for his 2017 hit "Bad And Bougee."
West has a large menu of upcoming releases slated for late May and June, including his eighth studio album plus pulling production duty on new albums by Nas, Pusha T, Teyana Taylor, and a collab with fellow GRAMMY-winner Kid Cudi.
Scott's summer will include several big festival appearances, starting with his May 13 performance at Miami's Rolling Loud Festival. The GRAMMY-nominated rapper will also appear at Governors Ball in New York City, Lollapalooza in Chicago, Osheaga Festival in Montreal, Hard Festival in Pomona, Calif., and Austin City Limits Festival in Austin, Texas. As of yet, no release date for Astroworld has been announced.
Catching Up On Music News Powered By The Recording Academy Just Got Easier. Have A Google Home Device? "Talk To GRAMMYs"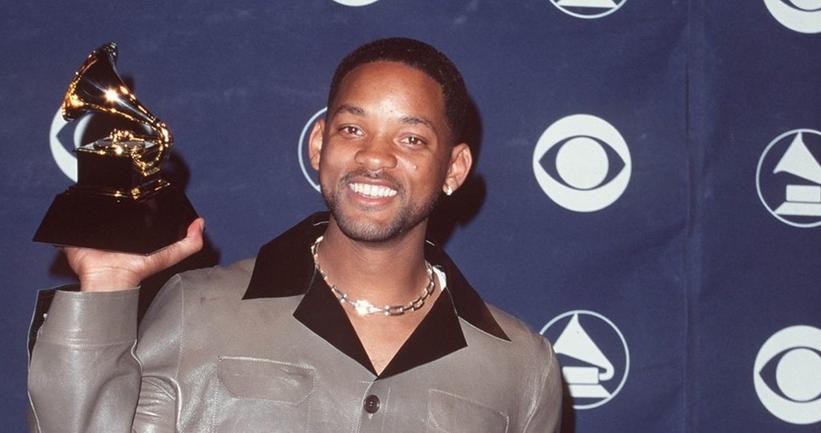 Will Smith at the 1999 GRAMMYs
news
GRAMMY Rewind: Watch Will Smith Dedicate His 1999 Best Rap Solo Performance GRAMMY To His Son
In his acceptance speech, he offers thanks to his family and "the jiggiest wife in the world, Jada Pinkett Smith"
GRAMMYs
/
Sep 25, 2020 - 11:17 pm
Today, Sept. 25, we celebrate the birthday of the coolest dad—who else? Will Smith! For the latest episode of GRAMMY Rewind, we revisit the Fresh Prince's 1999 GRAMMY win for Best Rap Solo Performance for "Gettin' Jiggy Wit It."
In the below video, watch rappers Missy Elliott—donning white leather—and Foxy Brown present the GRAMMY to a stoked Smith, who also opted for an all-leather look. In his acceptance speech, he offers thanks to his family and "the jiggiest wife in the world, Jada Pinkett Smith." He dedicates the award to his eldest son, Trey Smith, joking that Trey's teacher said he (then just six years old) could improve his rhyming skills.
Watch Another GRAMMY Rewind: Ludacris Dedicates Best Rap Album Win To His Dad At The 2007 GRAMMYs
The classic '90s track is from his 1997 debut studio album, Big Willie Style, which also features "Miami" and 1998 GRAMMY winner "Men In Black," from the film of the same name. The "Está Rico" rapper has won four GRAMMYs to date, earning his first back in 1989 GRAMMYs for "Parents Just Don't Understand," when he was 20 years old.
GRAMMY Rewind: Watch Michelle Obama, Lady Gaga, Alicia Keys, J. Lo & Jada Pinkett Smith Open The 2019 GRAMMYs
news
FYI/TMI: Stars Come Together For Hurricane Sandy, Justin Bieber Breaks The Law
Alicia Keys, Paul McCartney among performers for Sandy benefit; Bieber gets ticketed in L.A.
GRAMMYs
/
Dec 3, 2014 - 05:06 am
(In an effort to keep you fully informed, and fully entertained, below we present today's FYI and TMI — news you need and news that's, well, sometimes needless….)
FYI …
More Stars Come Together For Hurricane Sandy
GRAMMY winners Jon Bon Jovi, Billy Joel, Alicia Keys, Paul McCartney, Bruce Springsteen, and Kanye West, and legendary rockers Roger Waters and the Who will perform at a benefit concert for Hurricane Sandy on Dec. 12 in New York. Proceeds from the concert will benefit the Robin Hood Relief Fund to aid hurricane victims.
SoundExchange Reports 3Q Royalty Payments
Performance rights organization SoundExchange distributed $122.5 million in royalty payments during the third quarter of 2012, marking the organization's largest quarterly payout since its founding in 2000, according to Billboard.biz. SoundExchange has distributed $326.9 million in performance royalties for the year to date, bringing the organization's grand payout total to $1.2 billion since 2000.
TMI …
Bieber Breaks The Law
As if Justin Bieber's recent trouble in love wasn't hard enough for the 18-year-old, the teen pop sensation has now run into some trouble with law enforcement. Bieber was ticketed by Los Angeles police on Nov. 13 after he was pulled over in his Ferrari in West Hollywood, Calif., for making an unsafe left turn. On top of that, cops found his registration was expired. Hopefully now there's one less unsafe driver on the road.