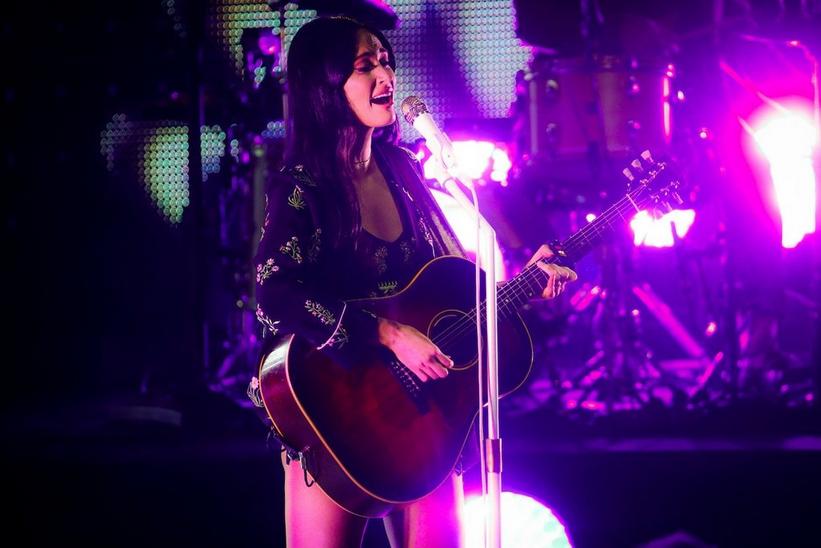 Kacey Musgraves performs live in 2019
Photo: Rich Fury/Getty Images
news
Kacey Musgraves Announces 2022 "Star-Crossed: Unveiled" North American Tour
Country-pop star Kacey Musgraves kicks off her 2022 star-crossed: unveiled North American tour in support of her forthcoming fifth studio album, 'star-crossed'
GRAMMYs
/
Aug 31, 2021 - 06:42 am
Six-time GRAMMY winner Kacey Musgraves is heading on tour next year to support her forthcoming fifth studio album, star-crossed. Her 15-city North American trek, dubbed star-crossed: unveiled, kicks off Jan. 19, 2022, in Saint Paul, Minnesota, and ends Feb. 20 at the STAPLES Center in Los Angeles. The upcoming tour, Musgraves' first string of shows since her two-year Oh, What a World: Tour in 2018 and 2019, will feature King Princess and MUNA as supporting artists.
News of Musgraves' tour follows the announcement of her upcoming album, star-crossed, which is due out Sept. 10. Last week, the country-pop star released the music video for the album's lead single, "justified." In her February cover story for Rolling Stone, Musgraves said star-crossed is inspired by the heartbreak and healing that followed her 2020 divorce from singer/songwriter Ruston Kelly.
"It's a therapeutic outlet for me, you know? I can't help but to write about what I'm going through," she told the magazine. "I want to honor the huge range of emotion that I've felt over this past year, past six months. I also want to honor the relationship we had and the love we have for each other, because it's very real."
star-crossed is produced by Ian Fitchuk and Daniel Tashian, who also handled production for Musgraves' 2018 GRAMMY-winning album, Golden Hour. To accompany star-crossed, Musgraves is also releasing a film of the same name, directed by Bardia Zeinali, which will be released on Paramount+ the day the album drops.
Tickets for the star-crossed: unveiled tour go on sale Thursday, Sept. 9, at 10 a.m. local time via Kacey Musgraves' official website, where you can also find the full tour dates.
GRAMMY Rewind: Watch Kacey Musgraves Astonishedly Win The GRAMMY For Best Country Album In 2014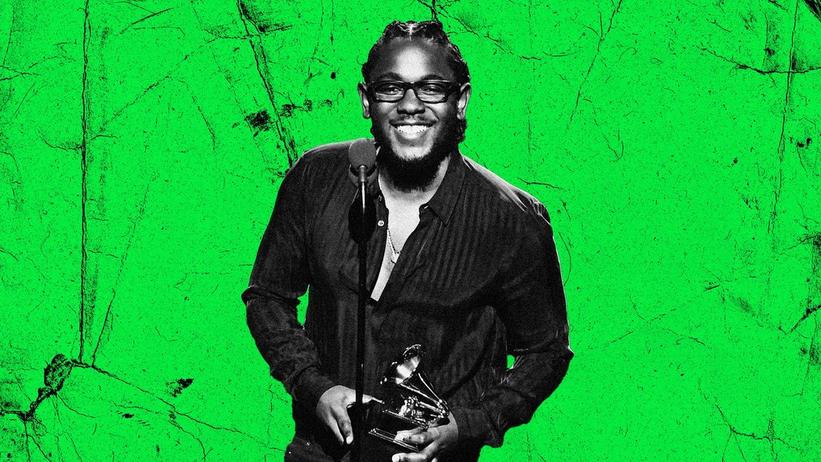 Kendrick Lamar
Photo: Jeff Kravitz/FilmMagic
video
GRAMMY Rewind: Kendrick Lamar Honors Hip-Hop's Greats While Accepting Best Rap Album GRAMMY For 'To Pimp a Butterfly' In 2016
Upon winning the GRAMMY for Best Rap Album for 'To Pimp a Butterfly,' Kendrick Lamar thanked those that helped him get to the stage, and the artists that blazed the trail for him.
GRAMMYs
/
Oct 13, 2023 - 06:01 pm
Updated Friday Oct. 13, 2023 to include info about Kendrick Lamar's most recent GRAMMY wins, as of the 2023 GRAMMYs.
A GRAMMY veteran these days, Kendrick Lamar has won 17 GRAMMYs and has received 47 GRAMMY nominations overall. A sizable chunk of his trophies came from the 58th annual GRAMMY Awards in 2016, when he walked away with five — including his first-ever win in the Best Rap Album category.
This installment of GRAMMY Rewind turns back the clock to 2016, revisiting Lamar's acceptance speech upon winning Best Rap Album for To Pimp A Butterfly. Though Lamar was alone on stage, he made it clear that he wouldn't be at the top of his game without the help of a broad support system. 
"First off, all glory to God, that's for sure," he said, kicking off a speech that went on to thank his parents, who he described as his "those who gave me the responsibility of knowing, of accepting the good with the bad."
He also extended his love and gratitude to his fiancée, Whitney Alford, and shouted out his Top Dawg Entertainment labelmates. Lamar specifically praised Top Dawg's CEO, Anthony Tiffith, for finding and developing raw talent that might not otherwise get the chance to pursue their musical dreams.
"We'd never forget that: Taking these kids out of the projects, out of Compton, and putting them right here on this stage, to be the best that they can be," Lamar — a Compton native himself — continued, leading into an impassioned conclusion spotlighting some of the cornerstone rap albums that came before To Pimp a Butterfly.
"Hip-hop. Ice Cube. This is for hip-hop," he said. "This is for Snoop Dogg, Doggystyle. This is for Illmatic, this is for Nas. We will live forever. Believe that."
To Pimp a Butterfly singles "Alright" and "These Walls" earned Lamar three more GRAMMYs that night, the former winning Best Rap Performance and Best Rap Song and the latter taking Best Rap/Sung Collaboration (the song features Bilal, Anna Wise and Thundercat). He also won Best Music Video for the remix of Taylor Swift's "Bad Blood." 
Lamar has since won Best Rap Album two more times, taking home the golden gramophone in 2018 for his blockbuster LP DAMN., and in 2023 for his bold fifth album, Mr. Morale & the Big Steppers.
Watch Lamar's full acceptance speech above, and check back at GRAMMY.com every Friday for more GRAMMY Rewind episodes. 
10 Essential Facts To Know About GRAMMY-Winning Rapper J. Cole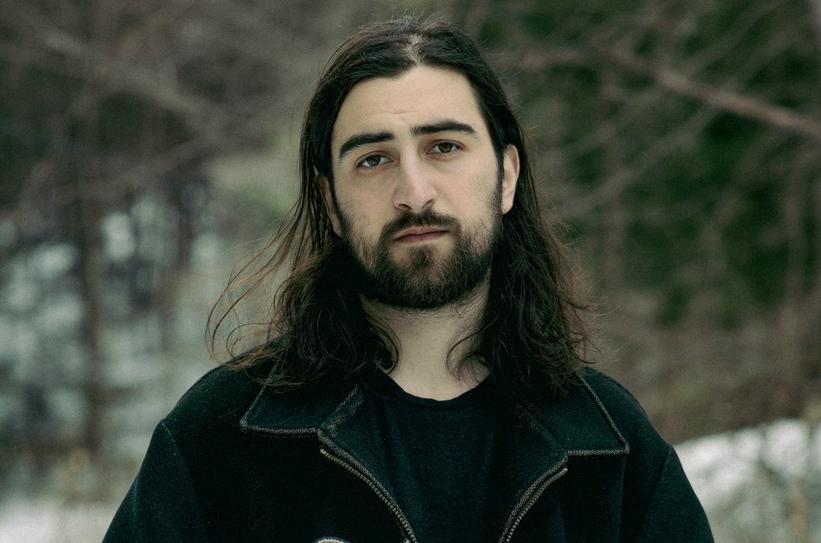 interview
Noah Kahan's Big Year: How The "Stick Season" Singer Became A Folk-Pop Hero
On the heels of announcing an arena and stadium tour for 2024, Noah Kahan revisits some of the biggest moments that have led to it, from going viral with "Stick Season" to collaborating with Post Malone.
GRAMMYs
/
Oct 9, 2023 - 05:30 pm
In July 2019, Noah Kahan made a promise to his fans via Twitter: "I prolly won't sell out Madison square garden, or even all the shows on my tour but I'll keep writing songs for you all for as long as you'll have me."
Four years later, he's made good on his word about continuing to write songs. But he's also proved himself wrong; not only has the Vermont-born star sold out his entire 2023 tour, but 2024 will see him play a sold-out Madison Square Garden — twice.
While Kahan himself asserts that he's always had a "very dedicated" fan base — whether from his days of posting to SoundCloud and YouTube or since he signed with Republic Records in 2017 – he admits he still finds it hard to process the level to which it's grown. "It's f—ing unbelievable," he says. "It feels so fake that it's almost like, the more time I spend thinking about it, the more abstract it becomes."
His humility is a large part of his appeal (as well as his sense of humor, both on Twitter and on stage), which carries into his folk-pop music. It's matched with extreme vulnerability, as Kahan has been open about his struggles with mental health. Even one of his biggest hits has revealing lyrics: "So I thought that if I piled something good on all my bad/ That I could cancel out the darkness I inherited from Dad," he sings the second verse of "Stick Season."
"Stick Season" became Kahan's breakout song in 2022, first making waves on social media — catching the attention of stars like Zach Bryan and Maisie Peters — and earning him his first radio hit. Its namesake album earned Kahan top 5 spots on Billboard's Top Alternative Albums, Top Rock Albums and Top Rock & Alternative Albums charts in October 2022, but it was the 2023 deluxe edition that really showed his trajectory: all 18 tracks debuted on Billboard Hot Rock & Alternative Charts, making him one of only five artists to ever land 18 songs on the chart in one week. 
Kahan's disbelief in his success is only going to continue into the new year, as his 2024 tour will also include L.A.'s Hollywood Bowl and two nights at Boston's Fenway Park. At this rate, he's seemingly on his way to Taylor Swift-level stardom — though, as he jokes, three-hour shows will never be in the cards: "From a physical health standpoint, this is as big as it can get."
In the midst of his Stick Season Tour, Kahan reminisced on the wild ride he's been on for the past 18 months. Below, he details seven of his most career-defining moments to date. 
Watching "Stick Season" Blow Up
I wrote the song in 2020 and I posted the first verse and the chorus [on social media] the next morning. It was kind of an awkward time, because I had another album coming out right after that video was posted [2021's I Was / I Am] , and I had to promote that, and people were like, "What about that other song?" I'd be at shows and people would be like, "Play 'Stick Season'!"
I started to play it live, which is really what stoked the fire in terms of us realizing that it could be a big song. I played it in Syracuse, New York — and we hadn't posted any snippets besides what I would do on my Instagram Lives, or I'd perform it here and there on social media. Everyone in the room knew every single word to it. That was the song that got the biggest reaction all night, and it was a song that wasn't even out yet. That definitely opened my eyes to the desire for that song to be out in the world. 
A lot of my set at the time was more pop-leaning, and this song is definitely more folk-leaning. I could really see the desire for sing-along folk anthems after that performance. [I remember] talking to my team and being like, "I think this song is gonna be around for a long time."
It gave confidence to something that I had been trying to do for a long time, even subconsciously. I think I was always making folk music, and I would always gravitate toward those songs, but a part of me would be like, This isn't who you are, you make pop. So I would stay away from it. 
It took this one song — and playing it the way that I wanted to, and having people really respond — it opened my eyes to the audience that I didn't realize was there. It also opened my eyes to that confidence in myself that really comes through in this kind of songwriting. It let me look at folk music and storytelling as a bigger focus in my life instead of something that I did for fun or in the privacy of my home.
Seeing The Success Of
Stick Season
When I was a kid, I would write my name on a blank CD, and I'd put it next to my Green Day CD, and I would pretend that we were the same. For a second it feels real, but it's really not.
Seeing my name on the charts and in conversations with all of these incredible famous artists, it kind of gave me the same feeling where I felt like, This just can't be real — I must be back in my childhood bedroom writing my band name on blank CDs. Because this doesn't happen to people making folk music, really. I was just kind of stunned into disbelief to the point where it took people reminding me that it was happening to actually process it.
I was in love with everything about the process of making this album, and honestly, that was enough for me. I felt so fulfilled. The organic nature of how it all came together felt so real to me, and it felt so important to me. And doing it in Vermont, and having the record be about Vermont and New England — it really felt like the album I've been waiting to make my whole life. 
I think my fans could see how much it meant to me, and it meant the same to them. We kind of shared this real emotional attachment to this album together. 
It just felt like a huge change in the way my life was gonna be. It meant that I could make music that fulfilled me that would fulfill others. I guess you could say it reinvigorated my faith in music in a lot of ways.
The chart success, and the radio play, and the co-signs from other really great artists and songwriters was incredible and overwhelming. I still haven't really processed it all. 
It definitely changed my life and put me into a place where I'm selling out shows, and there's lots of people that want me to work with them. It feels so nice, because it all came from following my heart — in the least cliché way.
Playing Boston Calling
It started to feel monumental when I got there. It's, like, three minutes away from my house, which is crazy. So I took a van from my house and I started walking around the festival, and it felt like I was Justin Bieber — people were chasing me around the festival and screaming.
It was one of the first times I've played in Boston since the deluxe [version of Stick Season] came out, and it was the second festival of the tour, so we were not expecting this crazy reaction. We get on stage and the crowd is just a sea of people. It looked like the crowd for a headliner, and it was only, like, 6 p.m.
We had a really good performance — objectively, we kind of crushed it — and all the fans were losing their minds, and then later, I went on stage with the Lumineers, which was so insane. It just felt like this moment of this hometown crowd really coming out in full force, showing their support and showing the world that I had this kind of fan base. I felt like I was kind of stepping out into a new world in a lot of ways when I got on stage. 
Singing "Homesick" was pretty incredible. It has a line about the Boston [Marathon] bombers, and we were literally right next to Watertown where the Boston bombers were caught. And hearing like 40,000 New Englanders sing "I'm mean because I grew up in New England" was incredible — it made me tear up watching videos the next day. Seeing all those people connect over this common understanding of who we are, and that region, all at once was really, really special. It was just such a Boston moment.
Ever since then, it was kind of just crazy show after crazy show. And every hometown show has been so unbelievable. It was kind of the start of the madness.
Headlining Red Rocks
A show that felt particularly special was Red Rocks. Having gone from being an opener there to a headliner in a little less than a year was really special for me. The growth was so evident.
The crowds at Red Rocks are in this trance of community and love — it felt like the crowd was connecting with each other, and watching that happen was really incredible. Every single person there had a smile on their face. I think that everybody there had an amazing time, and that made me so happy. 
Another thing that I've loved about all the shows, but Red Rocks in particular, is that some of these songs are filled with painful feelings and thoughts, and things that, for me, required a lot of vulnerability. And when the crowd is singing every single word, it just means that a whole crowd of — in Red Rocks' case, 9,900 people — are just being vulnerable, and yelling it out loud. 
That's the greatest gift a musician can ever get — watching people express themselves and free themselves from any kind of shame at a show. That's what I try to do with my music, and I feel like I saw thousands of people shedding their guilt, their fear and their shame, and singing the lyrics. 
We were playing the song "Maine," and there's a line that's like, "If there were cameras in the traffic lights, they'd make me a star," and I remember looking up at the crowd — that line is really about knowing that you have something special, but not knowing if anyone can ever see it. 
I remember singing that song and that line, and I looked up to the crowd — 9,,000 people, that's four times bigger than everyone in my hometown — screaming that line back to me, and I cried. I couldn't believe where I was in my life. 
And I still can't, but there are moments that I get numb to all of it and there are moments when the absurdity of it all slaps me in the face. That was definitely a moment where I felt just shocked by where I had gotten to, and how things have grown.
Launching The Busyhead Project
The Busyhead Project is an endeavor to raise a million dollars for mental health awareness, and these organizations that are doing so much for fighting the stigma and supporting people who suffer around North America. We wanted to start this organization because I have spent a lot of my career thinking and about my own journey with mental health, but I always felt like I was not doing enough, or just kind of providing lip service. 
I never wanted to feel like I was accessorizing it or commodifying it. So I wanted to do something that felt boots-on-the-ground, tangible, [and] would make a real difference. We set out with a goal to raise a million dollars [for these organizations], and we're getting really close. [Editor's note: As of press time, The Busyhead Project has raised $977,055.]
I think it just comes down to putting your money where your mouth is. Like, I'm playing bigger venues and I sell merch — I'm starting to make money, and part of my philosophy on wealth and making money is that you're supposed to use it to help other people. 
I don't need a lot for myself. I live on a diet of sunflower seeds and bananas — I'm literally eating both of them right now — so I wanted to give back as much as I can. It's really that simple; trying to raise money for people that really need it, and organizations that are doing miraculous work. We're definitely not going to stop at a million — I hope not, because that would be kind of lame. [Laughs.] If we can raise more money, we should raise it. 
When I was a kid, I would look up "Artists with depression" or "Artists on medication." I didn't find a lot of 'em, but when I did find somebody, it would feel like I was, like, saved by God or something. That became like religion to me, to see that someone who was in the music industry was also struggling with what I was really struggling with as a kid. I want to provide that for some kid making music out there.
Breaking Onto The Hot 100 (And Collaborating With Post Malone) With "Dial Drunk"
The chart is kind of, like, the one thing from movies about the music industry that signify when the band is doing well — like The Rocker, or Rockstar, where it's like, "Oh my god, the music's on the charts!" And they're doing a montage where the chart spins, and they're on a magazine cover, you know what I mean? And what's always followed by that is a horrible downward spiral, so I think when I saw the song charting well, I was like, Oh God, this is where my career starts to go bad. 
But I was really excited, and it was super cool — and, again, one of those things that's hard to actually understand from a human level. 
It was also really nice because I always feel like the last thing I did is the best thing I did, so after "Stick Season" was a big success, I was like, I have to have another song! And I was touring so much, and I was on Zoloft, so I was feeling emotionally kind of numbed-down. Writing this song was kind of a wake-me-up from what was going on. 
It was kind of a personal victory in a lot of ways — I challenged myself to make something new, and I did, and then it had this massive success. It felt like I can get through anything and do this again if I have to. It reminded me that what was happening in my career wasn't lightning in a bottle, but a real reflection of an audience being hungry for my music.
So then when Post Malone started recording his verse in the song, I felt like I was in a fever dream. I felt like it was gonna elevate my career to a new place, and I think it did.
He's always been an inspiration to me in the way he approaches music. I literally just reached out to him on DMs randomly one day, I was like, "Bro, I think you might like this song, we should do it together." He responded two months later, like, "Yeah, I f—ing love it!" It felt really natural.
We sat cross-legged and drank beers at the show in Massachusetts that I went out with him [to perform "Dial Drunk"]. It was so Post Malone — we talked about adult diapers and The Dewey Cox Story. He was just so funny and fun to be around. 
Announcing An Arena & Stadium Tour For 2024
They had been talked about for a while when we were starting the tour in the spring, but they never felt real — I always kind of think, That'll happen later. At the point that I'm doing those shows, I'll feel like I belong in those rooms.
Having these shows scheduled is truly surreal. I just don't know how we're gonna sell that many tickets. [Laughs.] I think I'll believe it when I'm in the room — like, Madison Square Garden, to me, has always felt like just where Paul McCartney goes, and I can't believe that I get to be having my name on the marquee.
I told my managers on the phone when they booked Fenway, "I'm actually going to retire after this." [Laughs.] There's really no way to describe what that means to someone from New England. 
As someone who grew up loving the Red Sox, going to Fenway Park all the time with my friends — getting drunk and stealing somebody's seats, and screaming at the opposing players over the dugout — that place has meant so much to me and so many people in my life. And the fact that I'm going to be one of not many people that have headlined that venue is just the craziest f—ing thing in the entire world. It feels like there's no other higher peak than playing songs about New England in the mecca of New England.
There was, like, a limit to my dreams when I was a kid — what I could do for a living and how big it could be. I'm trying to have my 8-year-old self be proud of me. I don't think he could even imagine where I'd be now. 
I'm so proud of the people I work with, I'm so proud of myself, because I have really worked hard for this, and I've sacrificed a lot of things in my life to make music happen. To get to this place, it just feels like all those hard decisions were worth it. 
I'm grateful for all the people that have supported me, and the people that have taken time out of their day to believe in my music when I couldn't believe in it. I'm just happy to feel like I belong here.
Lizzy McAlpine's Big Year: The Viral Singer Details The Biggest Moments Behind Her Fast-Rising Career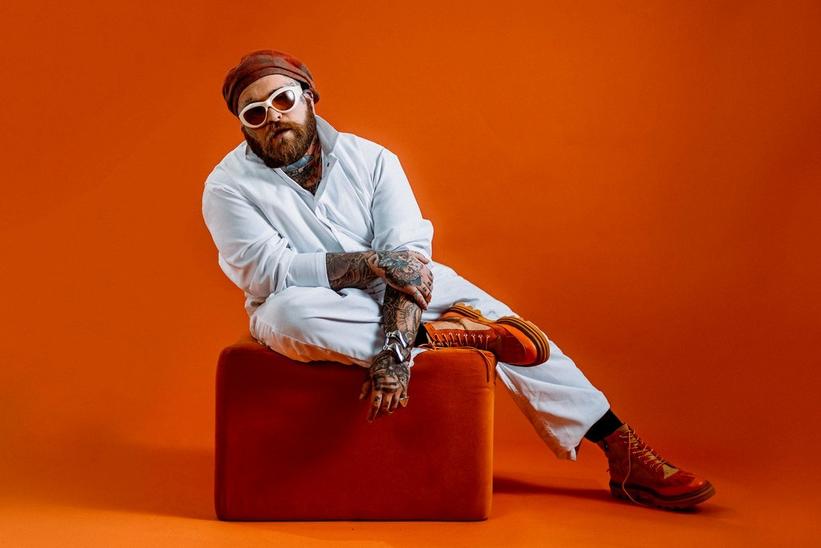 interview
Teddy Swims Is Letting Himself Be Brutally Honest On 'I've Tried Everything But Therapy'
As the world continues to discover the magnitude of Teddy Swims' soulful voice, he realized the power of opening up and letting go with his debut album, 'I've Tried Everything But Therapy.'
GRAMMYs
/
Sep 21, 2023 - 04:38 pm
Four years into his career, Teddy Swims made a promise to himself to be more honest. With that in mind, he decided to be unflinchingly real with his debut album title: I've Tried Everything But Therapy.
While the title may be true for now, Swims is incredibly vulnerable. Across 10 tracks, he divulges the raw emotions of heartbreak, from reeling over what could've been in opener "Some Things I'll Never Know" to leaning into new love — while still in repair — on closer "Evergreen."
"It's the most honest I've ever let myself be," Swims, born Jaten Dimsdale, says of the album. "I'm proud of it, and I'm proud of myself. And it's a f—ing relief to just get it off my shoulders."
For someone who bares his soul in his music, both lyrically and vocally, it's rather surprising to think that he wouldn't be the type for therapy. But now that the album is out, his next step is seeking professional help — another promise he made to himself upon choosing the candid title.
In the meantime, Swims is already seeing the impact of being more and more open in his music. "Lose Control," the album's lead single, has earned Swims his first entry on the Billboard Hot 100 and first solo radio hit (in 2022, his Meghan Trainor collab "Bad For Me" reached No. 15 on Billboard's Adult Pop Airplay chart). But perhaps more notably, his powerful vocal runs on the song's dynamic chorus are stopping listeners in their tracks. As one YouTube commenter put it, "Man has a voice that speaks to the core of your soul."
Just before the album's arrival, Swims talked with GRAMMY.com about how I've Tried Everything But Therapy has helped him understand the impact of wearing his insecurities on his sleeve — and how his bewitchingly soulful voice ties it all together. 
How does this album feel different from what you've put out before this, whether it's lyrically or sonically, or even how you feel mentally based around the process?
I feel like this is maturity. I can listen to these songs and I feel proud of them. 
Everybody kinda doesn't like their own voice, you know? But I feel like I belong on those songs, and nobody could say what I needed to say the way I could say it. I feel like I'm saying something that I need to say and get off my chest in an entirely different way than I ever have. 
I'm kind of an emotional toddler. I'm getting more of a grasp on what I want to say and how to say it, how to talk about my feelings more. I feel like the more I do it, the longer I do it, the more honest I become, the more I get out of the way of things. I'm learning to get out of the way and let the creative flow just be what it is now.
Going into writing this album, like, what were you going through? And did you have a goal in mind about what you wanted the album to be?
I really didn't know at the time. In the last four years, I've written maybe four or five hundred songs. I didn't write it knowing that it was an album, or write it knowing that this was going to be the album; but more so, when it started coming together, it just felt like things fell into place. 
I realized that I've been circling around the same feelings and emotions for a very long time. It's always about — I was in a very toxic relationship, and I have been a lot in my life. This is me kind of learning that I can be loved, and that I am beautiful, and I deserve love. That's kind of what the struggle is and always has been.
The album title is interesting to me, because so many artists compare songwriting to therapy. But has songwriting always felt like therapy for you? 
Songwriting can be therapeutic if you have a feeling that you need to get out, and you write that feeling down, and you get it out. But what I tend to do a lot in my life, I'll write it down into a song, and then I'll write it into another song from a different perspective. And I'll write it down 100 different ways, in 100 different perspectives, to the point that it ends up that that small problem has now turned into the biggest problem in my life, because I've thought about so many different ways. 
Instead of being more therapeutic, [songwriting has] been more of a way of highlighting what I'm going through, sometimes way too much.
The title itself was kind of a promise to myself that I would go to therapy when the album comes out. I think it's something that everyone can benefit from, especially me. But there's still something about me — maybe it's a generational mindset, like, I'm not crazy, I don't need that, or maybe there's answers to questions I don't really want to ask that I'm gonna get. 
I like my coping mechanisms. I like how I am and who I am when I do cope. So there's a part of me that's afraid that I'll have to change.
But I made a promise to myself, put a deadline on myself where I'll go and I'll seek help, and I'll try. It's also me being honest and open about that, to you and to everyone, that I'm like, "I need help, that's okay." I'm gonna ask for help, and that's a liberating and equally terrifying thing.
The nice thing is, there has been a lot more public acceptance of mental health in recent years. How have you felt that change since you started releasing music, and how has it impacted your songwriting?
I think what's so great about our industry these days is that I'm not held to the same standard as, like, Stevie Wonder or Michael Jackson, where I have to be such a star, and you don't know anything about me. These days, as an artist, I get to be absolutely insecure and absolutely terrified, and it's what makes my artistry beautiful. And people that feel the way I feel can look at me and say, "That guy's so insecure, and he's so scared. But he's doing it, and we want him to win." 
I don't want to swallow my insecurities. I don't have to wait until I feel like I'm worthy of love to put myself out there. Every bit of insecurity, and everything that's going on in my life, I'm allowed to just wear it and put it on for everybody to see. That has helped me in more ways than me trying to be anything I'm not.
You've said that for a long time, you worried about giving too much of yourself in your music, but seeing people connect to the music has made you realize it's actually making a difference. When did you start realizing that? 
I am very lucky — every show we do, I have a meet and greet where I can talk to 100 people, and they tell me things that have changed their life, ways that I've affected them, and the ways that I've touched their lives. 
I also want them to know that I'm just that fat kid from Rockdale County, Georgia, and still feels like that. And they make me be able to be honest and have an outlet to turn my trauma into something positive in me. 
I feel like I learn it more and more every day that I am in a safe space, and I've created a safe space for people, and I become safer in that all the time. And I'm becoming more honest with myself, with them, in the safe space. It's just sacred, you know?
Was there a song of yours that kind of opened that up for you, because of the way that people connected to it? 
I've had a few like that, but "Simple Things" that I released on one of my EPs is still a song I sing all the time. I thought the verses were only specific to my life and what I was going through — that was the first time I was honest, and I wrote from only what I was going through specifically to my life, and that connected and did more for people than anything I did [previously]. 
You've said that you're insecure, but would you consider yourself an introvert?
I think the more that I do this, the more I become one. I used to be the biggest extrovert in the world, but the more I do this job, the more I have to be social, I feel myself becoming more of an introvert. 
Well, I brought that up because so many artists consider themselves introverts, when you are pouring your heart out in music that is then heard by thousands, if not millions, of people. Has that dichotomy ever crossed your mind? 
Yeah, but that's kind of why I think I've become more introverted, because I gotta figure out what's still mine or if there should be anything that I should hold to myself. That is the question: What is still for me, or should there still be anything just for me?
That's so interesting to think about — I've never really thought about the battle that an artist can have when they share so much. Because it's like, at that point, you're so exposed, how are you even supposed to function as a private person in any regard? 
Yeah. You figure it out, you let me know. [Laughs.]
It's cool that you're feeling so proud of this album, though, because I'd say that means that you haven't gone too far. 
It's the most honest I've ever let myself be. And I don't feel exposed — I just feel like I said what I needed to say.
I've heard that I've Tried Everything But Therapy is coming in multiple parts and this is just part one. Is that true?
Yeah, we're planning on part two, but I don't know what that looks like yet. But I want to put out more music. And I think I want to come from a different place of what I've learned from how I've healed. I just don't feel like this story's done yet. 
But you said you're going to start therapy after this album releases — so you're going to release a part two of I've Tried Everything But Therapy after you've been in therapy?
Yeah, I guess that doesn't make sense. But it will!
It would be kind of interesting to have part two be the response to therapy after you have done it.
Yeah, exactly. That's the vibe. Maybe we just go straight to part three and skip part two altogether. 
Before you even released part one, people were going crazy over "Lose Control" because of how soulful you sound on it. When did you realize you had such a captivating voice?
It wasn't really a realization — I was bad for a long time. But I love this, and I wanted this, so I worked hard to become good at it. I wanted to be the best I could at it, because using my voice means everything to me, and I want to know how to do everything I can with it. 
Well, you're doing something right, because people are exclaiming about it left and right. I saw a comment on one of your Instagram posts that said, "I just threw my shoe across my damn office, you better sing!" Do you feel the power of your own music?
I know, technically and dynamically, I am a good singer. When I listen to myself, I can't say I can't sing, because it's all there. Any singer or vocal coach could tell "That kid knows what he's doing. He can sing his ass off." 
But also, there's part of me that still doesn't like my voice, too, just like anyone else. And I think that might be why I became so good at it. Because I want to hear it and be like, "Well, you can't tell yourself you ain't good, 'cause that was f—ing — that takes skill." I've learned enough to know that I can't tell myself I'm bad. [Laughs.]
And I have to say, I've been impressed with all of the people you've posted singing their own versions of "Lose Control."
People can sing! And people have been writing verses to it too. The love on it has been so rewarding.
I feel very justified [that the music] is connecting. I feel like it's already helping. I feel very humbled, appreciated and loved.
On 'Super Over,' Leah Kate Offers Advice On Cutting Off Toxic Relationships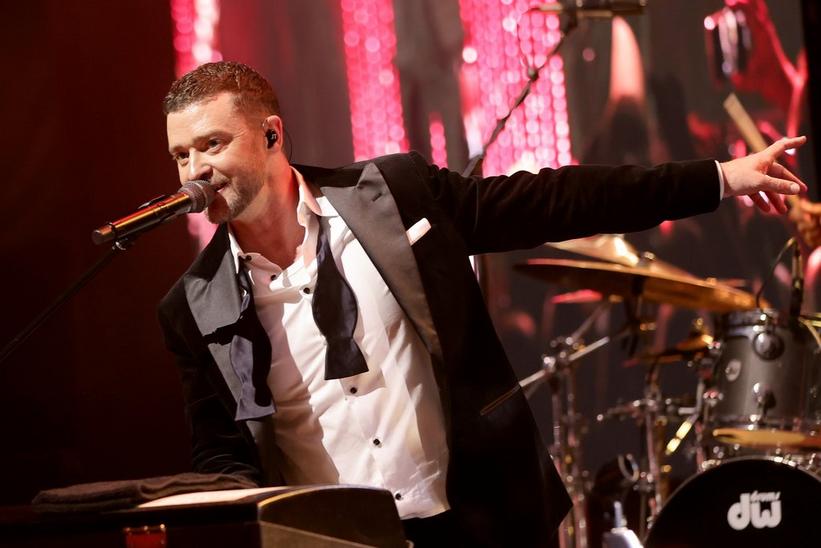 Justin Timberlake performs during the 2022 Children's Hospital Los Angeles Gala in October 2022.
Photo: Matt Winkelmeyer/Getty Images for Children's Hospital Los Angeles
Justin Timberlake's Biggest Songs, From His Best *NSYNC Moments To The Solo Smashes
As rumors swirl about a new Justin Timberlake album and *NSYNC fans pray for a reunion tour, revisit the defining songs that have made JT one of pop's greats.
GRAMMYs
/
Sep 18, 2023 - 08:23 pm
From the moment Justin Timberlake first stepped into the spotlight at just 11 years old, his star power was strikingly apparent. Initially dabbling in country music on Star Search, he further displayed his knack for performing on The Mickey Mouse Club in 1993 and 1994 before being  recruited for the boy band *NSYNC in 1995 — and soon, he was on his way to pop domination.
As the group's popularity soared and they sold over 70 million records worldwide, so did Timberlake's solo appeal. With his curly blond hair and falsetto that would make Michael Jackson proud, he became a defining figure in the late '90s/early 2000s zeitgeist. He took the lead in several *NSYNC songs and progressively developed his songwriting skills, hinting to the world that he was a star of his own right. 
By the time <em>NSYNC halted in early 2002, Timberlake's solo career was not a mere possibility, but an undeniable next step. A few months later, he released his debut album, Justified*, which set the stage for one of the most innovative, defining artists of his time. In the two decades since, Timberlake has released five studio albums (with a sixth reportedly on the way), sold more than 88 million records, collaborated with the likes of Jay-Z and Madonna, and won 10 GRAMMYs. It's hard to imagine pop music today without his contributions.
Although Timberlake has periodically taken some time off music to focus on his family, acting and producing, a comeback was always around the corner. Last week, for example, he reunited with *NSYNC at the 2023 MTV Video Music Awards and confirmed the release of their first new song in 20 years, "Better Place," out Sept. 29. 
He also recently reunited with Nelly Furtado and Timbaland for "Keep Going Up," the long-awaited follow-up to their 2007 smash "Give It To Me." Timbaland — a longtime collaborator of Timberlake's — further teased what's to come for JT, telling Variety that Timberlake's next album is "finished up" and sounds like "FutureSex/LoveSounds part two."
To celebrate these upcoming chapters, as well as Timberlake's boundless creativity, GRAMMY.com looks back at the most defining songs in his trailblazing career.
"Pop," Celebrity (2001)
A response to all the animosity surrounding the success of late 90s' boy bands, "Pop" gave us *NSYNC at their most "no strings attached." Composed by Timberlake in partnership with choreographer, director, and songwriter Wade Robson, it blended electropop, metal riffs and Timberlake's signature beatboxing into a thrilling, limitless portrait of what being a pop star really means.
"It doesn't matter/ 'Bout the clothes I wear, and where I go, and why/ All that matters/ Is that you get hyped, and we'll do it to you every time," Timberlake sings in the pre-chorus. As the first single off <em>NSYNC's last album, 2001's Celebrity*, "Pop" foreshadowed key elements of Timberlake's burgeoning success — setting sights on his impending, hit-filled solo career.
"Gone," Celebrity (2001)
Another collaboration between Timberlake and Robson for Celebrity, "Gone" remains one of the most stirring ballads of the new millennium. Originally written for Michael Jackson, who passed on the offer — but later regretted it, as Timberlake told Oprah's Master Class Podcast in 2014 — "Gone" was the first and only *NSYNC single where Timberlake sings all the lead vocals and plays the music video protagonist.
Although its success led to a nomination for Best Pop Performance by a Duo or Group with Vocals at the 2002's GRAMMY Awards, the song unveiled uncomfortable feelings about the future of the group. If *NSYNC were to halt activities, it laid bare the fact that Timberlake could survive — and thrive — as a soloist just as well.
"Like I Love You," Justified (2002)
As many suspected, <em>NSYNC did go into a hiatus after the release of Celebrity, and Timberlake's much-anticipated solo debut came shortly after. In November 2002, he released the studio album Justified*, spearheaded by lead single "Like I Love You."
Pairing his penmanship with producer duo the Neptunes, Timberlake found an exquisite recipe to express himself. "Like I Love You" posed a sleek introduction to a fully-developed star, mixing funk drums, pop beats, Spanish guitars, sultry falsettos, and a participation by hip-hop duo Clipse. Coincidentally landing the same spot on the Billboard Hot 100 as "Gone" at No. 11, "Like I Love You" showed that Timberlake was able — and ready — to hold his own.
"Cry Me a River," Justified (2002)
If "Like I Love You" was an introduction to Justin Timberlake the soloist, follow-up single "Cry Me a River" cemented him as 2002's main character. A vengeful opera inspired by his former (and very high-profile) relationship with Britney Spears, Timberlake showed his spiteful side — one that would later resurface on his second album, FutureSex/LoveSounds.
The poignancy of his feelings is aided by producers Timbaland and Scott Storch, who crafted a haunting synthscape filled with wails and warnings. In the music video, Timberlake finally sheds his good-boy image, breaking into a Spears look-alike's mansion to film steamy moments of himself with another woman. 
On top of giving the audience much to think about, "Cry Me a River" gave Timberlake one his first two solo GRAMMY Awards in 2003: the song won Best Male Pop Vocal Performance, and Justified won Best Pop Vocal Album.
"Señorita," Justified (2002)
Justified offered hit after hit, and although "Señorita" wasn't the biggest (it peaked at No. 27 on the Hot 100), it's still a Timberlake staple. The song highlighted Timberlake's commitment to go beyond expectations, as he created his own deconstructed salsa, pushing and pulling vocals around the Neptunes' unmistakable drum beats and Stevie Wonder influences.
While singles like "Rock Your Body" may have found more popularity, "Señorita" and its odd little strutting intro is instantly recognizable — and remains one of Timberlake's best displays of the fun he has in the studio . The call-and-response section at the end, where Timberlake directs "the fellas and the ladies" to sing in different vocal tones, is the cherry on top of it all.
"SexyBack,"

FutureSex/LoveSounds

(2006)
Four years after Justified, Timberlake returned raunchier than ever: "I'm bringing sexy back," he sings in the opening line of "SexyBack," unknowingly birthing 2006's ultimate catchphrase. The first single off his highly-acclaimed sophomore album, FutureSex/LoveSounds, "SexyBack" became Timberlake's first No.1 song on the Billboard Hot 100, and further solidified the finesse of his collaborations with Timbaland.
Scurrying through a suffocating dance floor, "SexyBack" distorts everything it touches, creating a cybernetic atmosphere where Timberlake will both "let you whip me, if I misbehave" and make you "watch how I attack." Timbaland's low vocals bounce off Timberlake's high-pitched lines and make for a breathless, sweaty run.
"My Love," FutureSex/LoveSounds (2006)
Timberlake achieved his second consecutive Hot 100 No.1 with "My Love,"  a song that has been defined by many as the sequel to "Cry Me a River." Although borrowing from the same insistent staccato beats, "My Love" is rather a happier, snappier version of it. Gone is the desire for retaliation — Timberlake is now focused on the sweet highs of a promising relationship.
"All I want you to do is be my love," he sings over masterful production by Nate "Danja" Hills and Timbaland, who infuse the track with quirky distortions, beatboxing and a slow beat juxtaposed to Timberlake's frenzy. Atlanta rapper T.I. also adds contrast to the track, delivering a stack of verses that contrast Timberlake's lyrics and add to the multifaceted perceptions of love. If Timberlake's lines represent one's heart soaring with possibility, the other elements of the song keep it grounded, reminding us that true love runs steady.
"What Goes Around... Comes Around," FutureSex/LoveSounds (2006)
The true "Cry Me a River" sequel lays on the grandiose "What Goes Around... Comes Around." Despite the single's lofty arrangements and a cinematic music video starring Scarlett Johansson, Timberlake is still heartbroken.
However, instead of seeking revenge by his own hands, he now trusts karma to take care of his lover's wrongdoings. The circular, haunting motifs of the lyrics are repeated through synth loops and Turkish strings.
"What Goes Around... Comes Around" is one of FutureSex/LoveSounds' standouts, bridging the catchy sounds of Justified with more experimental nuances. It also seemed to resonate with listeners, as it landed the singer his third consecutive chart-topper.
"LoveStoned," FutureSex/LoveSounds (2006)
While violins surely can provide a sultry mood, it's not often that they will be paired with beatboxing and funky bass — which makes "LoveStoned" a peculiar feat.
One of Timberlake's most provocative tracks off FutureSex/LoveSounds, it could also be defined as a bolder cousin to 2002's "Rock Your Body" due to its rushing, disco-esque energy. Along an easygoing progression, it carries Timbaland's trademark vibes and fiery lyrics about what the internet would call a "baddie" nowadays ("She's bad, and she knows," Timberlake sings).
Originally named "LoveStoned/I Think She Knows (Interlude)," the track swiftly slows down in the last two minutes, where an Interpol-inspired guitar solo flourishes, offering a hazy conclusion to an innovative pop expedition.
"Suit & Tie (feat. Jay-Z)" The 20/20 Experience, (2013)
After wrapping up his highly successful FutureSex/LoveShow world tour in 2007, Timberlake took some time off to focus on acting and producing for other musicians. Following a six-year musical hiatus, he released his third studio album in 2013, The 20/20 Experience, led by the steamy "Suit & Tie," featuring rapper Jay-Z.
The single is anchored by samples of Sly, Slick and Wicked's 1972 song "Sho' Nuff" and swirls around a matured, glistening R&B production by Timberlake, Timbaland and J-Roc. It's the most sophisticated that Timberlake has sounded, accompanied by a fittingly classy, black-and-white music video — which won a GRAMMY for Best Music Video in 2014.
"Mirrors," The 20/20 Experience, (2013)
The second single off The 20/20 Experience, "Mirrors" was written back in 2009 and inspired by Timberlake's relationship with wife Jessica Biel, as well as his grandparents' six-decade marriage. Although the sounds harken back to "Cry Me a River" at times, the lyrics reveal that Timberlake is no longer bitter, but instead very much in love: "Now, you're the inspiration of this precious song/ And I just wanna see your face light up since you put me on/ So now I say goodbye to the old me, it's already gone."
Paired with an emotional music video, "Mirrors" is a defining landmark in Timberlake's discography, showing how personal growth impacted his music for the better. Alongside trusty producers Timbaland and J-Roc, he proved that it's possible to turn an eight-minute prog-soul aria into a timeless, effortlessly catchy love song.
"Drink You Away," The 20/20 Experience – 2 of 2 (2013)
Six months after the release of The 20/20 Experience, in September 2013, Timberlake dropped the second half of the album, The 20/20 Experience – 2 of 2. Out of its four singles (which also included "Take Back the Night," "TKO," and "Not a Bad Thing"), "Drink You Away" stands out for its adventurous streak.
Here, Timberlake recalls his Southern roots, spinning a pop twist on Memphis soul and country rock riffs. "I've tried Jack, I've tried Jim/ I've tried all of their friends/ But I can't drink you away," he sings, matching love pains to alcoholism. Once again working with producers Timbaland and J-Roc, he daringly explores new scenarios, ultimately proving that his talents can't be restrained. (The track also teased Timberlake's later collab with country crooner Chris Stapleton, as the pair mashed "Drink You Away" with Stapleton's "Tennessee Whiskey" at the 2015 CMA Awards.) 
"
CAN'T STOP THE FEELING!

," Trolls (2016)
Timberlake's career may have firm pillars in experimentation, but 2016's "CAN'T STOP THE FEELING!" showed that he is also a master in well-rounded bubblegum pop. In 2016, after voicing the character Branch and serving as the executive music producer for the movie Trolls, Timberlake worked with Max Martin and Shellback for the soundtrack's lead single.
The result was a simple, yet contagiously happy disco track that quickly hit No. 1 on Billboard's Hot 100, followed by several other countries' charts. "CAN'T STOP THE FEELING!" was also the top-selling song in the U.S. that year according to Nielsen Music's Year-End Report, and quickly achieved an omnipresent status; the song remains a global staple today.
"Young Man," Man of the Woods (2018)
After another long break between albums, Timberlake released his fifth LP, Man of the Woods, in 2018. The title references the meaning behind his firstborn son's name, Silas, and features some of his most experimental trials to date, despite enlisting the same longtime producers like the Neptunes and Timbaland.
As Timberlake's personal life changed with marriage and parenthood, so did his music. He plunged even deeper into his Tennessee origins and the country music of his childhood, as evidenced in singles "Filthy," "Supplies," and the Stapleton-featuring "Say Something."
However, the most essential song to understand Timberlake's current moment is the sweet, deeply personal "Young Man." It closes the album on a vulnerable note, showing the singer not as a superstar, but as a devoted father passing on his teachings. Vocal snippets from both Silas and Jessica Biel make it even more special, framing a fleeting moment into eternity.
After seeing Timberlake grow from a teenager himself to raising his own family, there's a full-circle element coloring his next steps with much expectation. What will be his next reinvention? If Timbaland's words are true, luckily we won't have to wait too long to find out.
How New Kids On The Block's 'Hangin' Tough' Set The Boy Band Blueprint