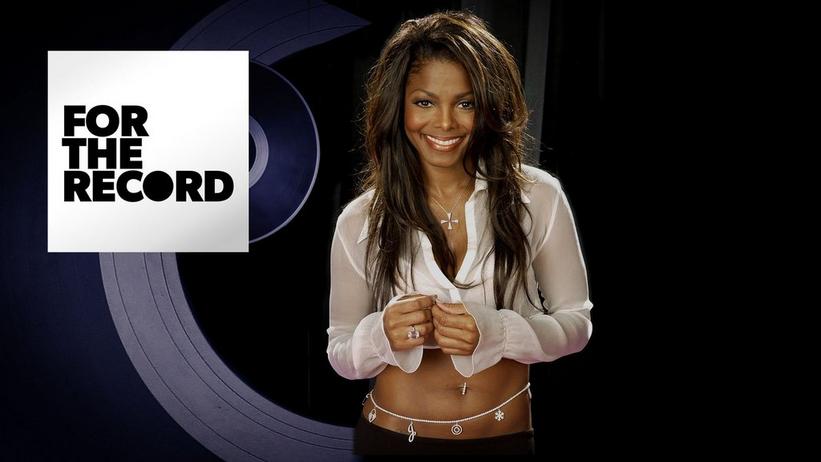 Photo: L. Cohen/WireImage
news
For The Record: The Transformational Public Heartache Of Janet Jackson's 'All For You' At 20
Janet Jackson's GRAMMY-winning seventh album, 'All For You,' released two decades ago this year, was a healing session that solidified her as an unshakeable icon
GRAMMYs
/
May 3, 2021 - 02:37 am
After years of turmoil, Janet Jackson entered the Y2K era as a free woman. The artwork of her 2001 album, All For You, says it all: Lounging on a bed, a white blanket covering her nude curves, she flashes her famous, million-watt smile. It's a stark contrast to the cover of her 1997 album, The Velvet Rope, in which her face is lowered and nearly covered by ginger curls.
The introspective The Velvet Rope digs into Jackson's depression caused by an emotional breakdown. Long regarded as her magnum opus, the album embraces the LBGTQ+ community, addresses domestic violence and serves as a raw therapy session where Jackson lets the curtain of the "Strong Black Woman" trope fall.
In her 2017 essay, "The Mule of the World: The Strong Black Woman and the Woes of Being 'Independent,'" Cailyn Petrona Stewartee discusses how Black women have historically been forced to mask their true selves behind armor.
"The Black woman is represented to be either too mad or too strong, her presence is constructed as one that is always hyper-visible leaving no room for acknowledgment of her organic human complexity and nuance," Stewart writes. "And if survival is attained, pieces of the Black woman's sanity and humanity have been lost along the journey."
Of course, Jackson had taken breaks in between albums before. But the four-year-long journey that led to All For You, her seventh album, found her picking up those shattered pieces and relearning herself again. What was behind that beaming smile on the cover? Her glow-up after finalizing her divorce from René Elizondo Jr.
Elizondo Jr. was a backup dancer for Jackson's older sister, LaToya. He later became Janet's creative partner—he directed some of her music videos, including "That's the Way Love Goes" and "Together Again"—and one of the main songwriters on The Velvet Rope.
Theirs was a nine-year secret marriage—Jackson even lied about it during a 1997 "Oprah" interview—that was only revealed following the divorce announcement. Things soon turned messy, as Elizondo Jr., who initiated the breakup in 2000, later sued Jackson for $10 million over property rights.
Once the ink dried on the divorce papers, Jackson lifted her head up high and doubled down on her newfound singledom on All For You.
"I'm no longer married. I hope it doesn't sound bad to say that was the inspiration. But because I'm in a different space, it's like I'm being introduced to a whole new world that I've never experienced before," she explained in an album promo video. "I feel really good, and the album was a lot of fun to make. My life has changed a great deal, and that's why there's a new, freer me."
Compared to Velvet Rope, All For You trades dark vulnerability for a delicate intimacy as she takes back her power as a woman and uses happiness as her revenge. Jackson goes the opposite route of pop's post-Y2K futurism that artists like Britney Spears, *NSYNC, Madonna and Jennifer Lopez were exploring at the time. Instead, she and her longtime producers, Jimmy Jam and Terry Lewis, traveled back to the '70s and '80s to revive funk, disco, dance and rock.
That joyride is near-tangible on All For You's title track, which is pure sunshine captured in a song. Sampling Italian-American ensemble Change's 1980 single, "The Glow of Love," the song's vibrant production and signature Janet winks—"Got a nice package alright/Guess I'm gonna have to ride it tonight"—were a winning combination: Her fifth No. 1 hit, "All For You" won a GRAMMY for Best Dance Recording at the 44th GRAMMY Awards, held in 2002.
Jackson's free spirit continued with "Come On Get Up," an extension of her early-'80s dance-pop eras. Rockwilder, best known for his work with Method Man and Redman in the '90s, co-produced the song, along with four other tracks, marking the first time Jackson sought out new collaborators since 1986's Control. "Someone To Call My Lover," which also received a GRAMMY nomination for Best Female Pop Vocal Performance, and "Doesn't Really Matter" also exude happiness. The former samples America's 1972 song, "Ventura Highway," as Jackson sweetly dreams about her next beau; the latter, a single off the 2000 soundtrack to the Nutty Professor II: The Klumps, in which Jackson also starred, is a sparkling ode to unconditional love.
Read: The Bodyguard Soundtrack: 25 Years After Whitney Houston's Masterpiece
But this wouldn't be a Janet Jackson album without a hefty dose of sex. While "When We Oooo" continues the feminine sensuality from 1993's janet., it's the one-two punch of "Love Scene (Ooh Baby)" and "Would You Mind" that really augments the erotica. "Would You Mind" finds the singer yearning to "Kiss you, suck you, taste you, ride you" as the rain comes down and she literally moans into the listener's ear. (Jackson later reignited the freaky adventure on 2004's Damita Jo via "Warmth" and "Moist," two songs even more explicit than their predecessors, in which Jackson further details the pleasures of giving and receiving oral sex.)
On the flipside of pleasure is pain, and Jackson's $10 million lawsuit is still top of mind. "Trust A Try" finds the singer raging about feeling betrayed atop a headbanging fusion of opera, rap and hard rock. On the Five Stairsteps-interpolating "Truth," she makes note of her sold-out tours and radio hits while feeling a bit bitter: "How much is enough to pay for this mistake?" she sings. She calls on Carly Simon for "Son of a Gun (I Betcha Think This Song Is About You)," which interpolates Simon's 1972 classic, "You're So Vain." Jackson has every right to be angry, and she fearlessly taunts her ex-husband on the refrain: "Thought you'd get the money, too/Greedy motherf*s try to have their cake and eat it, too."
"There are times when it feels like it just happened yesterday, and there's a bit of a sting. But I have to move on. I have to keep going. I can't let it stress me out, stop me from reaching my goals. I'm just glad that I'm in the state of mind that I'm in," Jackson told VIBE of the divorce in 2001. On the album's closer, "Better Days," she makes it a priority to live for herself without restraints: "Leavin' old s* behind/And move on with my life/The blindfold's off my eyes/And now all I see for me is better days."
Jackson stuck to that promise to "leavin' old s* behind" following All For You. The double-platinum album continued her No. 1 hot streak, debuting atop the Billboard 200 in May 2001, and earned a GRAMMY nomination for Best Pop Vocal Album. That same year, at age 35, MTV crowned her their first MTV Icon. The moment broke more ageist stereotypes, as seen with Tina Turner's 1984 Private Dancer comeback in her mid-'40s followed by Beyoncé, who most recently scored the most GRAMMY wins as a female artist at age 39.
Since All For You, Jackson has released four albums, survived a misogynistic Super Bowl catastrophe, became a mom in 2017, scored more acting roles, and received the Billboard Icon Award and the MTV EMA Global Icon Award, both in 2018. The singer could've let the divorce circus derail her, but All For You proved she couldn't be confined by a man nor her music. Along with celebrating the beauty of Black women's multifaceted nature, the album showed they could maneuver through pop and R&B with ease.
It's a feat that has continued with Black millennial artists like Rihanna, whose Rated R and Loud mimics Jackson's Velvet Rope and All For You transition, Ciara, Dawn Richard, Solange, Doja Cat, Tinashe and Kelela. Since All For You, women have shattered genre boundaries, dominated the charts and revealed their most vulnerable selves. We have Janet Jackson to thank for first inviting us into her world.
Janet Jackson's Rhythm Nation 1814: For The Record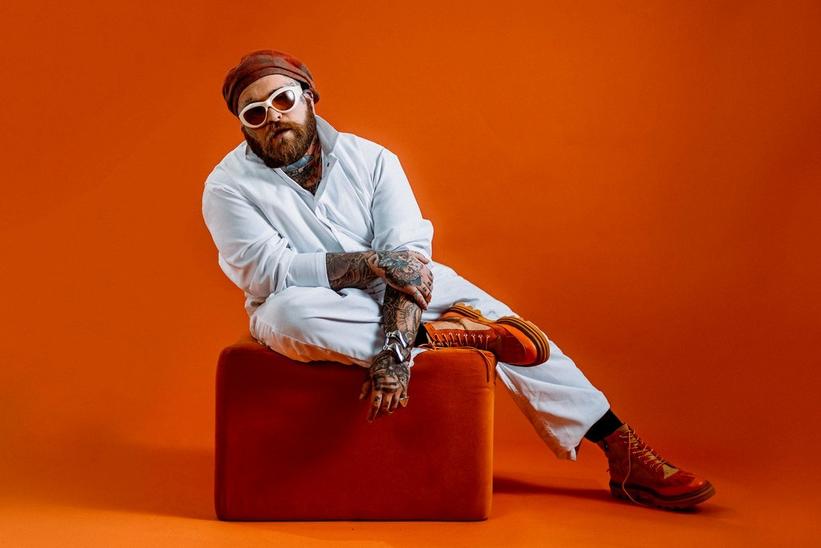 interview
Teddy Swims Is Letting Himself Be Brutally Honest On 'I've Tried Everything But Therapy'
As the world continues to discover the magnitude of Teddy Swims' soulful voice, he realized the power of opening up and letting go with his debut album, 'I've Tried Everything But Therapy.'
GRAMMYs
/
Sep 21, 2023 - 04:38 pm
Four years into his career, Teddy Swims made a promise to himself to be more honest. With that in mind, he decided to be unflinchingly real with his debut album title: I've Tried Everything But Therapy.
While the title may be true for now, Swims is incredibly vulnerable. Across 10 tracks, he divulges the raw emotions of heartbreak, from reeling over what could've been in opener "Some Things I'll Never Know" to leaning into new love — while still in repair — on closer "Evergreen."
"It's the most honest I've ever let myself be," Swims, born Jaten Dimsdale, says of the album. "I'm proud of it, and I'm proud of myself. And it's a f—ing relief to just get it off my shoulders."
For someone who bares his soul in his music, both lyrically and vocally, it's rather surprising to think that he wouldn't be the type for therapy. But now that the album is out, his next step is seeking professional help — another promise he made to himself upon choosing the candid title.
In the meantime, Swims is already seeing the impact of being more and more open in his music. "Lose Control," the album's lead single, has earned Swims his first entry on the Billboard Hot 100 and first solo radio hit (in 2022, his Meghan Trainor collab "Bad For Me" reached No. 15 on Billboard's Adult Pop Airplay chart). But perhaps more notably, his powerful vocal runs on the song's dynamic chorus are stopping listeners in their tracks. As one YouTube commenter put it, "Man has a voice that speaks to the core of your soul."
Just before the album's arrival, Swims talked with GRAMMY.com about how I've Tried Everything But Therapy has helped him understand the impact of wearing his insecurities on his sleeve — and how his bewitchingly soulful voice ties it all together. 
How does this album feel different from what you've put out before this, whether it's lyrically or sonically, or even how you feel mentally based around the process?
I feel like this is maturity. I can listen to these songs and I feel proud of them. 
Everybody kinda doesn't like their own voice, you know? But I feel like I belong on those songs, and nobody could say what I needed to say the way I could say it. I feel like I'm saying something that I need to say and get off my chest in an entirely different way than I ever have. 
I'm kind of an emotional toddler. I'm getting more of a grasp on what I want to say and how to say it, how to talk about my feelings more. I feel like the more I do it, the longer I do it, the more honest I become, the more I get out of the way of things. I'm learning to get out of the way and let the creative flow just be what it is now.
Going into writing this album, like, what were you going through? And did you have a goal in mind about what you wanted the album to be?
I really didn't know at the time. In the last four years, I've written maybe four or five hundred songs. I didn't write it knowing that it was an album, or write it knowing that this was going to be the album; but more so, when it started coming together, it just felt like things fell into place. 
I realized that I've been circling around the same feelings and emotions for a very long time. It's always about — I was in a very toxic relationship, and I have been a lot in my life. This is me kind of learning that I can be loved, and that I am beautiful, and I deserve love. That's kind of what the struggle is and always has been.
The album title is interesting to me, because so many artists compare songwriting to therapy. But has songwriting always felt like therapy for you? 
Songwriting can be therapeutic if you have a feeling that you need to get out, and you write that feeling down, and you get it out. But what I tend to do a lot in my life, I'll write it down into a song, and then I'll write it into another song from a different perspective. And I'll write it down 100 different ways, in 100 different perspectives, to the point that it ends up that that small problem has now turned into the biggest problem in my life, because I've thought about so many different ways. 
Instead of being more therapeutic, [songwriting has] been more of a way of highlighting what I'm going through, sometimes way too much.
The title itself was kind of a promise to myself that I would go to therapy when the album comes out. I think it's something that everyone can benefit from, especially me. But there's still something about me — maybe it's a generational mindset, like, I'm not crazy, I don't need that, or maybe there's answers to questions I don't really want to ask that I'm gonna get. 
I like my coping mechanisms. I like how I am and who I am when I do cope. So there's a part of me that's afraid that I'll have to change.
But I made a promise to myself, put a deadline on myself where I'll go and I'll seek help, and I'll try. It's also me being honest and open about that, to you and to everyone, that I'm like, "I need help, that's okay." I'm gonna ask for help, and that's a liberating and equally terrifying thing.
The nice thing is, there has been a lot more public acceptance of mental health in recent years. How have you felt that change since you started releasing music, and how has it impacted your songwriting?
I think what's so great about our industry these days is that I'm not held to the same standard as, like, Stevie Wonder or Michael Jackson, where I have to be such a star, and you don't know anything about me. These days, as an artist, I get to be absolutely insecure and absolutely terrified, and it's what makes my artistry beautiful. And people that feel the way I feel can look at me and say, "That guy's so insecure, and he's so scared. But he's doing it, and we want him to win." 
I don't want to swallow my insecurities. I don't have to wait until I feel like I'm worthy of love to put myself out there. Every bit of insecurity, and everything that's going on in my life, I'm allowed to just wear it and put it on for everybody to see. That has helped me in more ways than me trying to be anything I'm not.
You've said that for a long time, you worried about giving too much of yourself in your music, but seeing people connect to the music has made you realize it's actually making a difference. When did you start realizing that? 
I am very lucky — every show we do, I have a meet and greet where I can talk to 100 people, and they tell me things that have changed their life, ways that I've affected them, and the ways that I've touched their lives. 
I also want them to know that I'm just that fat kid from Rockdale County, Georgia, and still feels like that. And they make me be able to be honest and have an outlet to turn my trauma into something positive in me. 
I feel like I learn it more and more every day that I am in a safe space, and I've created a safe space for people, and I become safer in that all the time. And I'm becoming more honest with myself, with them, in the safe space. It's just sacred, you know?
Was there a song of yours that kind of opened that up for you, because of the way that people connected to it? 
I've had a few like that, but "Simple Things" that I released on one of my EPs is still a song I sing all the time. I thought the verses were only specific to my life and what I was going through — that was the first time I was honest, and I wrote from only what I was going through specifically to my life, and that connected and did more for people than anything I did [previously]. 
You've said that you're insecure, but would you consider yourself an introvert?
I think the more that I do this, the more I become one. I used to be the biggest extrovert in the world, but the more I do this job, the more I have to be social, I feel myself becoming more of an introvert. 
Well, I brought that up because so many artists consider themselves introverts, when you are pouring your heart out in music that is then heard by thousands, if not millions, of people. Has that dichotomy ever crossed your mind? 
Yeah, but that's kind of why I think I've become more introverted, because I gotta figure out what's still mine or if there should be anything that I should hold to myself. That is the question: What is still for me, or should there still be anything just for me?
That's so interesting to think about — I've never really thought about the battle that an artist can have when they share so much. Because it's like, at that point, you're so exposed, how are you even supposed to function as a private person in any regard? 
Yeah. You figure it out, you let me know. [Laughs.]
It's cool that you're feeling so proud of this album, though, because I'd say that means that you haven't gone too far. 
It's the most honest I've ever let myself be. And I don't feel exposed — I just feel like I said what I needed to say.
I've heard that I've Tried Everything But Therapy is coming in multiple parts and this is just part one. Is that true?
Yeah, we're planning on part two, but I don't know what that looks like yet. But I want to put out more music. And I think I want to come from a different place of what I've learned from how I've healed. I just don't feel like this story's done yet. 
But you said you're going to start therapy after this album releases — so you're going to release a part two of I've Tried Everything But Therapy after you've been in therapy?
Yeah, I guess that doesn't make sense. But it will!
It would be kind of interesting to have part two be the response to therapy after you have done it.
Yeah, exactly. That's the vibe. Maybe we just go straight to part three and skip part two altogether. 
Before you even released part one, people were going crazy over "Lose Control" because of how soulful you sound on it. When did you realize you had such a captivating voice?
It wasn't really a realization — I was bad for a long time. But I love this, and I wanted this, so I worked hard to become good at it. I wanted to be the best I could at it, because using my voice means everything to me, and I want to know how to do everything I can with it. 
Well, you're doing something right, because people are exclaiming about it left and right. I saw a comment on one of your Instagram posts that said, "I just threw my shoe across my damn office, you better sing!" Do you feel the power of your own music?
I know, technically and dynamically, I am a good singer. When I listen to myself, I can't say I can't sing, because it's all there. Any singer or vocal coach could tell "That kid knows what he's doing. He can sing his ass off." 
But also, there's part of me that still doesn't like my voice, too, just like anyone else. And I think that might be why I became so good at it. Because I want to hear it and be like, "Well, you can't tell yourself you ain't good, 'cause that was f—ing — that takes skill." I've learned enough to know that I can't tell myself I'm bad. [Laughs.]
And I have to say, I've been impressed with all of the people you've posted singing their own versions of "Lose Control."
People can sing! And people have been writing verses to it too. The love on it has been so rewarding.
I feel very justified [that the music] is connecting. I feel like it's already helping. I feel very humbled, appreciated and loved.
On 'Super Over,' Leah Kate Offers Advice On Cutting Off Toxic Relationships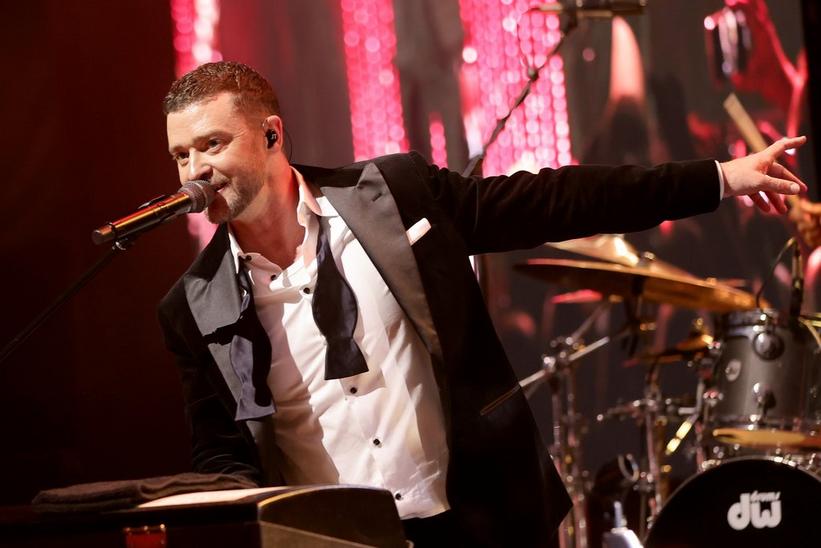 Justin Timberlake performs during the 2022 Children's Hospital Los Angeles Gala in October 2022.
Photo: Matt Winkelmeyer/Getty Images for Children's Hospital Los Angeles
Justin Timberlake's Biggest Songs, From His Best *NSYNC Moments To The Solo Smashes
As rumors swirl about a new Justin Timberlake album and *NSYNC fans pray for a reunion tour, revisit the defining songs that have made JT one of pop's greats.
GRAMMYs
/
Sep 18, 2023 - 08:23 pm
From the moment Justin Timberlake first stepped into the spotlight at just 11 years old, his star power was strikingly apparent. Initially dabbling in country music on Star Search, he further displayed his knack for performing on The Mickey Mouse Club in 1993 and 1994 before being  recruited for the boy band *NSYNC in 1995 — and soon, he was on his way to pop domination.
As the group's popularity soared and they sold over 70 million records worldwide, so did Timberlake's solo appeal. With his curly blond hair and falsetto that would make Michael Jackson proud, he became a defining figure in the late '90s/early 2000s zeitgeist. He took the lead in several *NSYNC songs and progressively developed his songwriting skills, hinting to the world that he was a star of his own right. 
By the time <em>NSYNC halted in early 2002, Timberlake's solo career was not a mere possibility, but an undeniable next step. A few months later, he released his debut album, Justified*, which set the stage for one of the most innovative, defining artists of his time. In the two decades since, Timberlake has released five studio albums (with a sixth reportedly on the way), sold more than 88 million records, collaborated with the likes of Jay-Z and Madonna, and won 10 GRAMMYs. It's hard to imagine pop music today without his contributions.
Although Timberlake has periodically taken some time off music to focus on his family, acting and producing, a comeback was always around the corner. Last week, for example, he reunited with *NSYNC at the 2023 MTV Video Music Awards and confirmed the release of their first new song in 20 years, "Better Place," out Sept. 29. 
He also recently reunited with Nelly Furtado and Timbaland for "Keep Going Up," the long-awaited follow-up to their 2007 smash "Give It To Me." Timbaland — a longtime collaborator of Timberlake's — further teased what's to come for JT, telling Variety that Timberlake's next album is "finished up" and sounds like "FutureSex/LoveSounds part two."
To celebrate these upcoming chapters, as well as Timberlake's boundless creativity, GRAMMY.com looks back at the most defining songs in his trailblazing career.
"Pop," Celebrity (2001)
A response to all the animosity surrounding the success of late 90s' boy bands, "Pop" gave us *NSYNC at their most "no strings attached." Composed by Timberlake in partnership with choreographer, director, and songwriter Wade Robson, it blended electropop, metal riffs and Timberlake's signature beatboxing into a thrilling, limitless portrait of what being a pop star really means.
"It doesn't matter/ 'Bout the clothes I wear, and where I go, and why/ All that matters/ Is that you get hyped, and we'll do it to you every time," Timberlake sings in the pre-chorus. As the first single off <em>NSYNC's last album, 2001's Celebrity*, "Pop" foreshadowed key elements of Timberlake's burgeoning success — setting sights on his impending, hit-filled solo career.
"Gone," Celebrity (2001)
Another collaboration between Timberlake and Robson for Celebrity, "Gone" remains one of the most stirring ballads of the new millennium. Originally written for Michael Jackson, who passed on the offer — but later regretted it, as Timberlake told Oprah's Master Class Podcast in 2014 — "Gone" was the first and only *NSYNC single where Timberlake sings all the lead vocals and plays the music video protagonist.
Although its success led to a nomination for Best Pop Performance by a Duo or Group with Vocals at the 2002's GRAMMY Awards, the song unveiled uncomfortable feelings about the future of the group. If *NSYNC were to halt activities, it laid bare the fact that Timberlake could survive — and thrive — as a soloist just as well.
"Like I Love You," Justified (2002)
As many suspected, <em>NSYNC did go into a hiatus after the release of Celebrity, and Timberlake's much-anticipated solo debut came shortly after. In November 2002, he released the studio album Justified*, spearheaded by lead single "Like I Love You."
Pairing his penmanship with producer duo the Neptunes, Timberlake found an exquisite recipe to express himself. "Like I Love You" posed a sleek introduction to a fully-developed star, mixing funk drums, pop beats, Spanish guitars, sultry falsettos, and a participation by hip-hop duo Clipse. Coincidentally landing the same spot on the Billboard Hot 100 as "Gone" at No. 11, "Like I Love You" showed that Timberlake was able — and ready — to hold his own.
"Cry Me a River," Justified (2002)
If "Like I Love You" was an introduction to Justin Timberlake the soloist, follow-up single "Cry Me a River" cemented him as 2002's main character. A vengeful opera inspired by his former (and very high-profile) relationship with Britney Spears, Timberlake showed his spiteful side — one that would later resurface on his second album, FutureSex/LoveSounds.
The poignancy of his feelings is aided by producers Timbaland and Scott Storch, who crafted a haunting synthscape filled with wails and warnings. In the music video, Timberlake finally sheds his good-boy image, breaking into a Spears look-alike's mansion to film steamy moments of himself with another woman. 
On top of giving the audience much to think about, "Cry Me a River" gave Timberlake one his first two solo GRAMMY Awards in 2003: the song won Best Male Pop Vocal Performance, and Justified won Best Pop Vocal Album.
"Señorita," Justified (2002)
Justified offered hit after hit, and although "Señorita" wasn't the biggest (it peaked at No. 27 on the Hot 100), it's still a Timberlake staple. The song highlighted Timberlake's commitment to go beyond expectations, as he created his own deconstructed salsa, pushing and pulling vocals around the Neptunes' unmistakable drum beats and Stevie Wonder influences.
While singles like "Rock Your Body" may have found more popularity, "Señorita" and its odd little strutting intro is instantly recognizable — and remains one of Timberlake's best displays of the fun he has in the studio . The call-and-response section at the end, where Timberlake directs "the fellas and the ladies" to sing in different vocal tones, is the cherry on top of it all.
"SexyBack,"

FutureSex/LoveSounds

(2006)
Four years after Justified, Timberlake returned raunchier than ever: "I'm bringing sexy back," he sings in the opening line of "SexyBack," unknowingly birthing 2006's ultimate catchphrase. The first single off his highly-acclaimed sophomore album, FutureSex/LoveSounds, "SexyBack" became Timberlake's first No.1 song on the Billboard Hot 100, and further solidified the finesse of his collaborations with Timbaland.
Scurrying through a suffocating dance floor, "SexyBack" distorts everything it touches, creating a cybernetic atmosphere where Timberlake will both "let you whip me, if I misbehave" and make you "watch how I attack." Timbaland's low vocals bounce off Timberlake's high-pitched lines and make for a breathless, sweaty run.
"My Love," FutureSex/LoveSounds (2006)
Timberlake achieved his second consecutive Hot 100 No.1 with "My Love,"  a song that has been defined by many as the sequel to "Cry Me a River." Although borrowing from the same insistent staccato beats, "My Love" is rather a happier, snappier version of it. Gone is the desire for retaliation — Timberlake is now focused on the sweet highs of a promising relationship.
"All I want you to do is be my love," he sings over masterful production by Nate "Danja" Hills and Timbaland, who infuse the track with quirky distortions, beatboxing and a slow beat juxtaposed to Timberlake's frenzy. Atlanta rapper T.I. also adds contrast to the track, delivering a stack of verses that contrast Timberlake's lyrics and add to the multifaceted perceptions of love. If Timberlake's lines represent one's heart soaring with possibility, the other elements of the song keep it grounded, reminding us that true love runs steady.
"What Goes Around... Comes Around," FutureSex/LoveSounds (2006)
The true "Cry Me a River" sequel lays on the grandiose "What Goes Around... Comes Around." Despite the single's lofty arrangements and a cinematic music video starring Scarlett Johansson, Timberlake is still heartbroken.
However, instead of seeking revenge by his own hands, he now trusts karma to take care of his lover's wrongdoings. The circular, haunting motifs of the lyrics are repeated through synth loops and Turkish strings.
"What Goes Around... Comes Around" is one of FutureSex/LoveSounds' standouts, bridging the catchy sounds of Justified with more experimental nuances. It also seemed to resonate with listeners, as it landed the singer his third consecutive chart-topper.
"LoveStoned," FutureSex/LoveSounds (2006)
While violins surely can provide a sultry mood, it's not often that they will be paired with beatboxing and funky bass — which makes "LoveStoned" a peculiar feat.
One of Timberlake's most provocative tracks off FutureSex/LoveSounds, it could also be defined as a bolder cousin to 2002's "Rock Your Body" due to its rushing, disco-esque energy. Along an easygoing progression, it carries Timbaland's trademark vibes and fiery lyrics about what the internet would call a "baddie" nowadays ("She's bad, and she knows," Timberlake sings).
Originally named "LoveStoned/I Think She Knows (Interlude)," the track swiftly slows down in the last two minutes, where an Interpol-inspired guitar solo flourishes, offering a hazy conclusion to an innovative pop expedition.
"Suit & Tie (feat. Jay-Z)" The 20/20 Experience, (2013)
After wrapping up his highly successful FutureSex/LoveShow world tour in 2007, Timberlake took some time off to focus on acting and producing for other musicians. Following a six-year musical hiatus, he released his third studio album in 2013, The 20/20 Experience, led by the steamy "Suit & Tie," featuring rapper Jay-Z.
The single is anchored by samples of Sly, Slick and Wicked's 1972 song "Sho' Nuff" and swirls around a matured, glistening R&B production by Timberlake, Timbaland and J-Roc. It's the most sophisticated that Timberlake has sounded, accompanied by a fittingly classy, black-and-white music video — which won a GRAMMY for Best Music Video in 2014.
"Mirrors," The 20/20 Experience, (2013)
The second single off The 20/20 Experience, "Mirrors" was written back in 2009 and inspired by Timberlake's relationship with wife Jessica Biel, as well as his grandparents' six-decade marriage. Although the sounds harken back to "Cry Me a River" at times, the lyrics reveal that Timberlake is no longer bitter, but instead very much in love: "Now, you're the inspiration of this precious song/ And I just wanna see your face light up since you put me on/ So now I say goodbye to the old me, it's already gone."
Paired with an emotional music video, "Mirrors" is a defining landmark in Timberlake's discography, showing how personal growth impacted his music for the better. Alongside trusty producers Timbaland and J-Roc, he proved that it's possible to turn an eight-minute prog-soul aria into a timeless, effortlessly catchy love song.
"Drink You Away," The 20/20 Experience – 2 of 2 (2013)
Six months after the release of The 20/20 Experience, in September 2013, Timberlake dropped the second half of the album, The 20/20 Experience – 2 of 2. Out of its four singles (which also included "Take Back the Night," "TKO," and "Not a Bad Thing"), "Drink You Away" stands out for its adventurous streak.
Here, Timberlake recalls his Southern roots, spinning a pop twist on Memphis soul and country rock riffs. "I've tried Jack, I've tried Jim/ I've tried all of their friends/ But I can't drink you away," he sings, matching love pains to alcoholism. Once again working with producers Timbaland and J-Roc, he daringly explores new scenarios, ultimately proving that his talents can't be restrained. (The track also teased Timberlake's later collab with country crooner Chris Stapleton, as the pair mashed "Drink You Away" with Stapleton's "Tennessee Whiskey" at the 2015 CMA Awards.) 
"
CAN'T STOP THE FEELING!

," Trolls (2016)
Timberlake's career may have firm pillars in experimentation, but 2016's "CAN'T STOP THE FEELING!" showed that he is also a master in well-rounded bubblegum pop. In 2016, after voicing the character Branch and serving as the executive music producer for the movie Trolls, Timberlake worked with Max Martin and Shellback for the soundtrack's lead single.
The result was a simple, yet contagiously happy disco track that quickly hit No. 1 on Billboard's Hot 100, followed by several other countries' charts. "CAN'T STOP THE FEELING!" was also the top-selling song in the U.S. that year according to Nielsen Music's Year-End Report, and quickly achieved an omnipresent status; the song remains a global staple today.
"Young Man," Man of the Woods (2018)
After another long break between albums, Timberlake released his fifth LP, Man of the Woods, in 2018. The title references the meaning behind his firstborn son's name, Silas, and features some of his most experimental trials to date, despite enlisting the same longtime producers like the Neptunes and Timbaland.
As Timberlake's personal life changed with marriage and parenthood, so did his music. He plunged even deeper into his Tennessee origins and the country music of his childhood, as evidenced in singles "Filthy," "Supplies," and the Stapleton-featuring "Say Something."
However, the most essential song to understand Timberlake's current moment is the sweet, deeply personal "Young Man." It closes the album on a vulnerable note, showing the singer not as a superstar, but as a devoted father passing on his teachings. Vocal snippets from both Silas and Jessica Biel make it even more special, framing a fleeting moment into eternity.
After seeing Timberlake grow from a teenager himself to raising his own family, there's a full-circle element coloring his next steps with much expectation. What will be his next reinvention? If Timbaland's words are true, luckily we won't have to wait too long to find out.
How New Kids On The Block's 'Hangin' Tough' Set The Boy Band Blueprint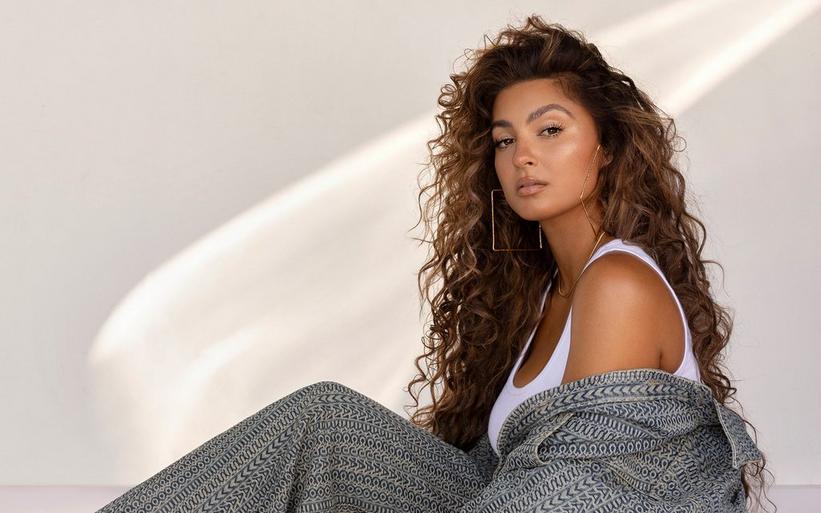 interview
How Tori Kelly Used Hair Dye, Y2K & Collaborators To Create Her Most Authentic Project To Date
Tori Kelly unpacks her new self-titled EP — the "big sister" of her expansive discography — and illustrates how her 11 years as a recording artist unlocked her most bona fide songwriting yet.
GRAMMYs
/
Sep 14, 2023 - 02:08 pm
Blondes might have more fun, but Tori Kelly can tell you brunettes keep it real.
Almost one year ago, Kelly posted an Instagram video debuting a new brown 'do. For most pop stars, hair is a playground to define the different chapters of their lives. But if you know Kelly, her curly golden mane was a hallmark of her image for over a decade, and with reports of a record label switch, a seemingly dramatic change was on the horizon.
The next few months saw Kelly head-to-toe in shiny cybercore ensembles and Buff sunglasses until she released a cryptic teaser for her new music. She sat down next to a vintage television, watching the highlights of her career pass by — from her viral 2012 cover of Michael Jackson's "P.Y.T" to her acceptance speech for Best Gospel Song at the 2019 GRAMMY Awards. The screen went static, officially commencing a new era.
On March 17, Kelly dropped "missin' u," a 2000s R&B-inspired single with a fast-paced 808 drum beat and a sample of Craig David's "Fill Me In." The song's accompanying music video solidified Y2K as the aesthetic of the hour, as a starry-eyed Kelly daydreams about dancing in crimson leather and silver bodysuits, like a modern-day Britney Spears.
At the beginning of her journey, Kelly created her music from the ground up, writing every lyric, producing every note, and singing every vocal stem. "I had to prove to myself and everyone else that I could do it," she reminisces. But with tori, Kelly lowered the shield to be candid with her process. Ultimately, it became an exploration of what it meant to be "authentically Tori" in her thirties, and a rekindling with the childhood version of herself that started it all.
Between tour rehearsals and preparation for the release of her deluxe EP, Tori Kelly sat down with GRAMMY.com to discuss her potpourri of sounds since her debut, what it means to return to the stage in a post-pandemic society, and how dyeing her hair back to its natural color tied tori together.
Sonically, you have been flexible throughout your career. You started with acoustic pop, then gospel. Now, with tori, you fully step into the realm of pure R&B. What was the genesis of this shift?
Sometimes, I feel like I'm all over the place genre-wise. A lot of my career has been like, "Oh, I hope people come along with me for this right now." But at the same time, when I listen back, I see a through line: my voice. That has always been what connects my music and these different styles I love and are authentic to me. The way I sing and what I bring to a song is the grounds for everything.
It's interesting to look back at the previous chapters of myself and see where I am now. All of those past versions have culminated into who I am today.
Self-titled projects are often considered a declaration of who you are and what you stand for. What does tori say about you that might not have been evident from your other releases?
Naming this project, I went back and forth with titles. It's an EP — there's definitely more to come, so it was like, "What should I call it?" I tried different lyrics, but nothing was hitting. I kept coming back to the idea of making it self-titled because the music really does feel like me.
The biggest thing at this moment, as I'm getting older, is stepping deeper into myself. I want to show versions of myself that have always been there but I haven't been able to express yet.
You dyed your hair brown. There's something symbolic about returning to your natural color on a self-titled project. It feels like a rebirth. How did that play out during the development of tori?
I was blonde for 10 years. I actually stayed blonde throughout the making of this EP, but I slowly kept putting more lowlights and highlights into my hair. Subconsciously, I always knew I wasn't loving it for whatever reason.
I didn't know exactly what it was at the time, but the music felt different. Aesthetically, I wanted it to be different, too — that's when I started exploring new looks. Right before my 30th birthday, I was like, "You know what? This is it. I just need to do it." It was the cherry on top of the other things I was expressing and the confidence I was feeling.
What initially prompted the blonde at the start of your career?
I started playing with the idea when I was 16 by putting streaks into my hair. When I graduated high school, I wanted to do something crazy, so I went full blonde. It was a big deal because that was around the same time I had my first viral video, which was a cover of Frank Ocean's "Thinkin' 'Bout You."
The first time I bleached it, it fried my hair, so I went back to brunette, but I was becoming recognizable as a blonde. As I'm trying to get my music out there, I'm thinking about what kind of things will connect. I went blonde again, but I still felt like myself because I had the big curls. That time, I did it the right way. It was healthy. [Laughs.]
When I returned to brown hair again, I didn't expect it to be a huge thing. It went completely over my head that people only knew me as a blonde.
The brunette hair puts me more in touch with my childhood self. I look at photos of me as a kid, and I look even more like her now. I have always tried to stay true to myself, but I feel more like myself than ever. A part of that is going back to my roots, physically and musically.
You said that the lead single, "missin' u," was a Y2K-inspired track. What were some of the projects of that decade that left an impact on you and inspired the creation of this EP?
Aaliyah, Missy Elliott, TLC, Destiny's Child. Maybe even *NSYNC. I was a true Y2K kid.
When it came to making the music from tori, there were so many songs that I was reminded of, even if I didn't grow up listening to it religiously — like Craig David, for example. Jon Bellion and I were really inspired by him, especially on "missin' u" and "cut," which have that fast, drum-and-bass UK garage sound.
Do you remember the moment when you decided "missin' u" would be the lead single from tori?
It was definitely a process. It actually wasn't the first choice. Everyone had a different favorite, which was cool for me to experience. In the past, there was usually an obvious single. This time, no one knew what the single should be, and that tells me we did a great job at creating music that feels really good.
It was the head of my label who was like, "Wait? Why aren't we going with 'missin' u'? It feels so big." I began envisioning the music video concepts and the styles and references I could incorporate into it, and it started to make sense. It was the perfect song to push the Y2K theme, so we ran with it.
I can hear those Y2K references on "missin' u." Maybe it's the guitar.
Oh, yeah. It's a combination. We were very intentional. It's very "Say My Name" and Darkchild in the verses and bridge. When the chorus hits, that's when you hear the influence of Craig David's UK sound, but that was also 2000s R&B. It's a hybrid of all those genres that makes it sound fresh and new.
You collaborated with Ayra Starr, who is 21, and Jon Bellion, who is closer to your age. Was there a dichotomy between working with someone from an entirely different generation and someone who is similar to you in age?
Working with Jon has been amazing because we're similar. We grew up with the same music and can pull from those inspirations.
It made sense to throw one of those younger, up-and-coming artists into the mix, like Ayra Starr. Whether through fashion or music, Y2K is coming back. Ayra walked into the studio, decked out in Y2K, and I had the realization that we were in the same world, meeting in the middle.
"Unbelievable," the song with Ayra Starr, marks the first Afrobeats track in your discography. How does your approach to a new genre differ from something that might be more typical of the Tori Kelly sound, like "alive if i die?"
I'm stretching myself into these genres I love. I've been obsessed with Afrobeats for the last few years. Fireboy and also Ayra. Jon had the idea for "unbelievable," and I thought it would be awesome to have an actual Afrobeats singer featured on the track. Ayra took it to the next level.
For me, it's all about having fun and experimenting — making it sound true to my artistry.
The Take Control Tour will be your first tour in four years and the first one post-pandemic. How has that preparation shifted with our new reality?
I'm looking forward to this tour like crazy. I said that so monotone, but it's because I can't even find the right words to express how excited I am. I feel like a shaken soda can, about to explode, because I've been waiting so long.
I was four shows into what was going to be my first world tour in March 2020. It felt like it got yanked away for me, for lack of a better term. Health and safety were obviously the most important, but it was a bummer to cancel those shows.
The tour before that was all acoustic. It's such a contrast to Take Control because I'm going with a band. It's a way more energetic show. 
Touring is my favorite part about doing what I do. I love being in the studio, but performing live is the heart of what I do. That's what little Tori wanted to do: go on stage and sing her head off, and I haven't been able to tap into that for a really long time. I'm going to be very emotional. 
You posted a clip of you practicing "Nobody Love" on Instagram. How has your relationship changed with those older hits?
During rehearsals, we were playing those throwbacks. I've done so much in my career with so many styles like we've been talking about — but it's cool to play those older songs and go right into the new music. If anything, I feel like the songs from tori have been a big sister to those older songs, like "Nobody Love" and "Should've Been Us." 
We're going to put a new spin on it so they feel fresh again, but I'll always love performing those older songs.
9 Songs You Didn't Know Jon Bellion Wrote & Produced: Hits By Justin Bieber, Selena Gomez & More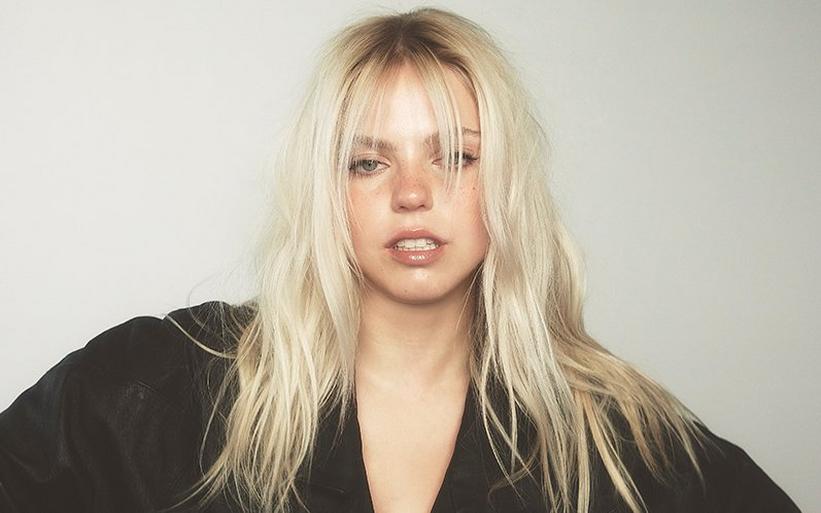 interview
Reneé Rapp On Debut Album 'Snow Angel,' Her Musical Community & Being Honest "To A Fault"
Actress turned pop songstress Renée Rapp details the inspiration behind her unflinching lyrics and surprising production — both of which have helped her concoct a sound all her own.
GRAMMYs
/
Aug 21, 2023 - 10:05 pm
"As a woman, if people say you don't talk enough, you're quiet and demure, and if you talk too much, you're loud and annoying," muses pop singer Reneé Rapp, referring to the truth behind her earworm breakout song, "Talk Too Much." "I've always been someone who expresses how they feel."
For Rapp, that penchant for fearless self-expression has manifested itself through what's been a relatively short rise. The 23-year-old first catapulted to fame with her acclaimed portrayal of Regina George in the Broadway adaptation of Mean Girls, taking her prowess to television screens in the popular HBO Max series 'The Sex Lives of College Girls.' 
Along the way, Rapp has been steadily building a career as a singer/songwriter to be reckoned with. Seamlessly blending elements of pop and rock, her lyrics exhibit a no-holds-barred look at the machinations of her mind and personal life. On the heels of her 2022 EP Everything to Everyone (which featured the viral single "Too Well"), she recently unleashed her debut studio album in the form of Snow Angel. 
Showcasing her knack for autobiographical lyrics and surprising production, the album strays from a cookie-cutter pop aesthetic. Instead, it's crafted to defy the cliches of pop at every turn — from its eponymous ballad, which starts off demure and explodes with passion, to the single "Talk Too Much," the alt-pop-rock concoction that's a sonic cross-stitch of a throwback track with a modern sound.
Ahead of Snow Angel's release, Rapp spoke to GRAMMY.com about the creation of her debut album, from its musical influences to the unfiltered, non-fiction truth behind her trademark lyrical style.
Some songs come out and you can hear the specific influence, but I can't really tell with Snow Angel's opener "Talk Too Much." It sounds like something from this era, but also reminiscent of a song from the past. What was your intention?
It's just how an uptempo pop song looks to me. Of course it comes from all of my influences and everything I've learned and consumed over the years, but when I was writing "Talk Too Much," it had nothing to do with how I wanted it to sonically sound. This was the second song me and [singer/songwriter and Snow Angel producer] Alexander 23 had ever done together. So because it was so early on, it was the most authentic version of my sonic palate. 
As a woman, if people say you don't talk enough, you're quiet and demure, and if you talk too much, you're loud and annoying. I've always been someone who expresses how they feel and it's been something I was laughed at for a lot of my life. So it's a good [opening track] for my album, because it's a fear that I've lived with for a long time — and I think a lot of people do, whether you're a girl or not. 
So then did you use "Talk Too Much" as a sonic and lyrical guide for the rest of the album?
I will congratulate myself just a little bit: I just really am chasing a good song. I want every song to be strong and narrative-driven, and want to be proud that it can stand on its own, while also serving a larger intricate purpose on an album. So I'm sure that subconsciously it was kind of a guideline, but more than anything it gave me a little confidence. It also made me want to branch out and explore more intricate sounds than I have in the past.
When it comes to "Talk Too Much" and other Snow Angel tracks, there are many different elements that make up each individual song. You have no idea where any song is going structurally. Where did that manifest itself?
That is exactly what I want. I cannot tell you how many times I said in my head and out loud, "It should be exciting, it should keep you on your toes, it should be all different sonic palettes." 
Honestly, I wish I could take a lot of credit for it. But it comes from my dad, that motherf—er! I grew up listening to bands like Yes, Journey, Queen and the Carpenters. My dad would always stress to me: "Reneé, you have to make music that's unexpected and has parts that are thoughtful and significant, but are also so exciting they make you want to keep listening." 
That's something he's beaten into my head since I was a kid, even before I started making music. So it comes from exactly that place and I actually agree, and I think his taste in music does that really well. It's a classic rock kind of thing — which is not to say I make rock music, but I do feel like I have a lot of influence from those classic bands. 
Its chorus also resurrects the "woo-woo," which you don't really hear in modern music as of late. We need more woo's! Do people "woo-woo" when you perform it live?
I'm totally with you! And oh yes, the b—es are woo-wooing.
There's also an anxious, stream-of-consciousness monologue we hear you deliver during the bridge. Where in the process did that portion come about, and is it a nod to your acting career? 
I'm a big bridge believer. I think if you're going to have a bridge, you have to make it good, and intentional, and not just to serve the structure of a song; it needs to be thoughtful. 
"Talk Too Much" was written because I just started a new relationship and I had a dream that I killed my girlfriend, and then felt really compelled to tell her. It was a weird guilt I was carrying. So Alexander said, "I think you should just be talking and ranting during the bridge." 
He asked if I wanted to write it, but I said, "No, I just want to go off." We did a couple of passes of me reenacting the situation with my girlfriend in a car. We spliced it together, and now it lives there in the song.
Your lyrics are so specific. How much of them are factual, or are you jazzing things up a bit and ratcheting up the spicy parts?
It is accurate to a fault — to a point where we had to rewrite the song "Poison Poison" so many times, because I was just doxing the person I was singing about. Alexander said, "This is not good. This sounds like you're just yelling at somebody." So we had to tone it down. 
I'd love to one day write about hypothetical situations, but I can't. I get too angry and frustrated. So usually I'm having to pull things back so I don't get in trouble, which is nice for everyone on my team. [Laughs.]
They say the more specific you are, the more people can relate. Especially in a song like your title track, "Snow Angel," which starts softly and revs up like a roller coaster. Can you take me into the studio while you were concocting it?
For that one, it was really late at night and Alexander said to come over; I was sitting on the floor and he was playing piano. It started out as a really depressing lullaby and all of the sudden we started hitting the chords harder and it just became that. The greatest songs are the ones you have no idea how they're made. It was just one of those vibes.
Between the cycle of writing, producing and performing, what part of the process do you find the most cathartic? 
It is every single part of the experience for different reasons. They're all a part of my overall therapy and artistry. But I love writing; songwriting is such a specific and special medium that I feel so lucky to be a part of. 
I was never part of a religion growing up, but I feel like I found community in a parasocial way through songwriters. They're people who say how they feel without anybody else interjecting, and it was so nice and so refreshing. I loved it, even if I don't agree with what they say, because it's so true to themselves. And if it's a narrative I love that too, because I'm a theater kid and I love a f—ing narrative. 
As much as I can get quite nerdy, when it comes to performing, I'm making music to find a community for people to enjoy. I so desperately want people to like it and enjoy it, because I know what it's like to love other artists and consume music. So the community is unmatched. 
Then you have the producing side, which I've been so f—ing picky about. Having an incredible producing partner like Alexander really changed my life in a lot of ways. I was born right after my dad's dad passed, but he owned a music shop and that was his whole life. So I'm really tied to production because of that. 
In an overarching way, they're equally important to me, and they all fulfill my life in every single way. It's the best thing in the world.
JVKE's "Golden" Year: How The Singer's World Turned "Upside Down" With TikTok, Collaborating With Charlie Puth & More