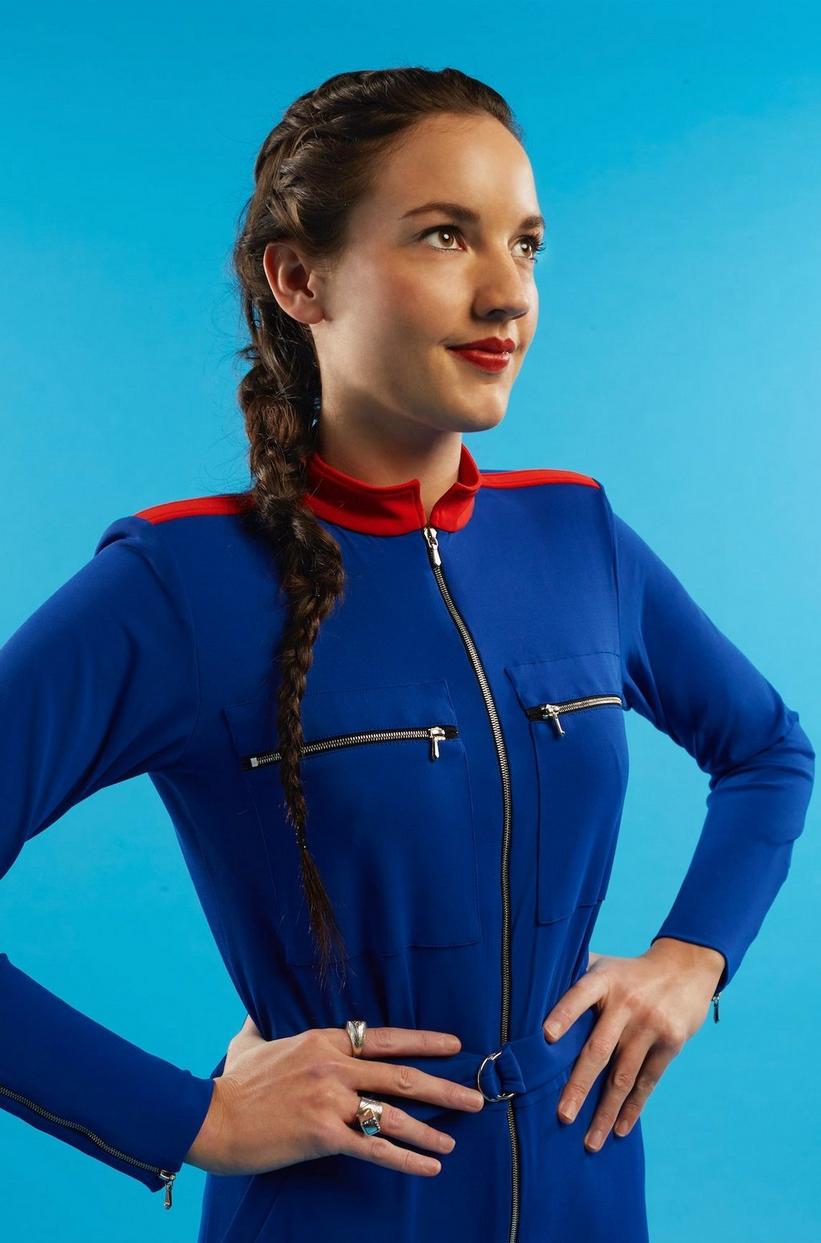 news
Jain On How Coachella Helps International Artists, Honoring Miriam Makeba's Legacy & More
We caught up with the French pop performer in Indio, where she touched on her first Coachella experience, how living abroad has informed her artistry, and much more
GRAMMYs
/
Apr 19, 2019 - 10:22 pm
GRAMMY-nominated French artist Jain makes upbeat yet socially conscious inspired pop music. Using sounds and inspiration from her global upbringing, Jain (born Jeanne Louise Galice) left her hometown of Toulouse, France, with her family when she was nine. From then until she was 18, she lived in Dubai, the Congo and Abu Dhabi before returning to France to attend art school in Paris, where she lives now.
Jain made her Coachella debut at Gobi stage last Saturday, her first U.S. show of the year, and will be returning this weekend for round two. Not only that, but Jain just dropped her first new music since her 2018 album Souldier, a single called "Gloria," which she has been playing on tour in Europe.
We caught up with Jain on the ground in Indio, where she touched on her first Coachella experience, how living abroad has informed her artistry, and much more.
You had your Coachella debut yesterday; how did you feel to share your music at this festival, on this platform?
Well, it was amazing and this show was really cool. We have a lot of fun with the crowd, so I couldn't have been going any better. I was feeling really lucky to be there today in this festival because it's one of the biggest festivals in the world. And in France, it's well known also. Because always there are French artists that are playing over there. So we were really, really happy.
The international contingent of artists on the lineup this year is really strong; what does it feel like to you to be a part of it?
It was amazing because for me to be able to play as a French artist. I'm from a little town from the south tip of France, to be able to play in Coachella and meet other artists from all over the world and to connect with people that I love from my hometown is something amazing. And it shows the real power of music is to be united with something that everybody loves. And that's why music is so international. And I think it's great that a big festival like Coachella makes this actually. It helps a lot of artists.
Yeah. I agree. Were you able to check out any other artists at the festival? Was there anyone you were really excited about?
Yeah, I saw a lot of shows actually. I saw Anderson .Paak; for me it was one of the best shows that I've ever seen. And I saw Childish Gambino. I saw the Boyfriends. They are Australian, I think.
You spent time growing up around the world. How do you think living in these different place inspired your art and music?
It really gave me this need to express myself. Because when you are a teenager and you have to be new in a new high school and make new friends and make friends again, sometimes you get this feeling of loneliness. And for me it was why I was writing music, it was because I felt lonely and I wanted to make kind of therapy with it. So I don't know if I would have done music if I haven't traveled. So the traveling and discovering new countries meant everything for me and my songwriting.
Do you feel like that caused you to grow up more quickly? To have a more mature themes or ideas with your music?
Yeah, I'm definitely sure about this. My music would be very, very different if I haven't traveled. And it's true that when you're young, you're fast and there's no concern with people, actually. When you're doing music and you're young, you can be in a band with different people with different stories also. And that's why I really loved it.
You released your sophomore album, Souldier, last year. What did you wish to communicate with that album?
For me, Souldier is the part two of [debut album] Zanaka, the rest of my experience in the Middle East. The two albums work together. For me, Zanaka was more about when I was 16, 18 years old, and Souldier is the rest. I really wanted to put music that I was listening to and I was listening to—Arabic kind of music, hip-hop, some Rumba from the Congo. And I really wanted to make people travel by listening to my music. I always write about something that moves me. And something, it can be something bad or something sad like the killing in the nightclub of Orlando. I always try to put some optimism in it. I try to heal myself.
Your music video for "Makeba" was nominated for a GRAMMY at the 60th GRAMMY Awards. Can you explain the story behind that specific song and video?
When I worked with [French directors] Greg & Lio, for me it was really important to shoot it in South Africa because [the song's subject, musician Miriam Makeba] was from South Africa. And we were about to shoot this video in Soweto, which is outside of Johannesburg. It's where she grew up, actually. I really wanted for people to know her and to be able to share her legacy of music.
That's so cool. Is that something that's important for you, to share stories of other female artists or other people that might not have a platform like you have?
For me, it's really important because I was listening to Makeba since I was three years old. She's really part of my music intention. And when I grew up, I realized that actually a lot of my friends didn't know her. When I like an artist, especially a female artist, I really try to support. I think it's really important these days.

Mon Laferte Talks First Coachella Performance, 'Norma' & More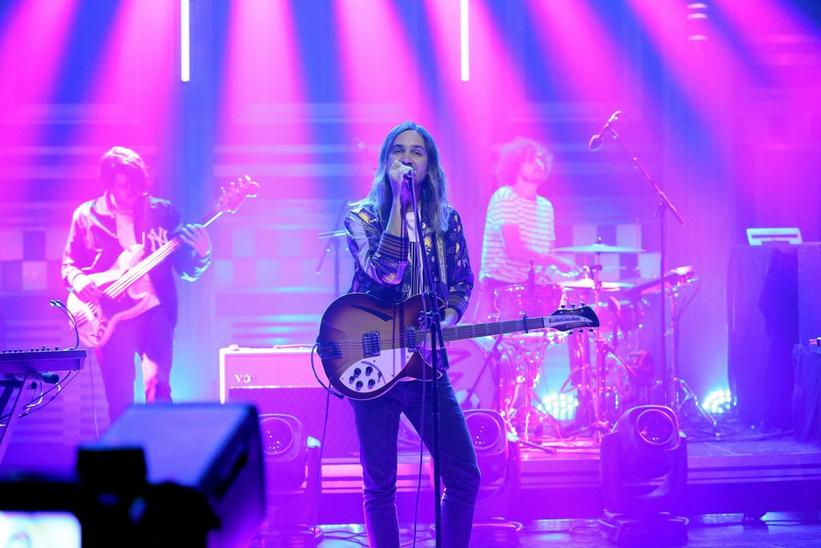 Photo: Andrew Lipovsky/NBC/Getty Images
news
Tame Impala Announce U.S. Tour Dates
In addition to headlining Coachella 2019, the Australian psych-rock outfit has revealed several more show dates stateside
GRAMMYs
/
Jan 30, 2019 - 06:55 am
Tame Impala, the GRAMMY-nominated psych-rock project of Australian Kevin Parker, has announced four new spring U.S. tour dates, following the group's headlining sets at Coachella in April.
Tame Impala play Nashville, Asheville, St. Augustine & Miami this May. Tickets on-sale Friday, Feb. 1st at 10am local time. pic.twitter.com/8DZtw94dUA

— Tame Impala (@tameimpala) January 29, 2019
The 2019 U.S. dates begin in Indio, Calif. at Coachella on April 13 and 20, followed by dates in Nashville, Tenn., Asheville, N.C., St. Augustine, Fla. and Miami in May. While Parker is a one-man show in the studio, he has a touring group to translate the music live.
Last week, the group was also announced as a headliner at the Corona Capital festival in Guadalajara, Mex. on May 11. Other May dates Tame Impala is set to play include Shaky Knees in Atlanta, Boston Calling in Boston, and Primavera Sound in Barcelona, Spain.
Parker has revealed that a new album is on the way and will be released sometime before the end of 2019. Tame Impala's last album, 2015's Currents, was nominated for Best Alternative Music Album at the 58th GRAMMY Awards.
Tickets for the new show dates go on sale on Feb. 1 at 10 A.M. local time via Ticketmaster.
Primavera Sound 2019 Features A "New Normal" Equal-Gender Lineup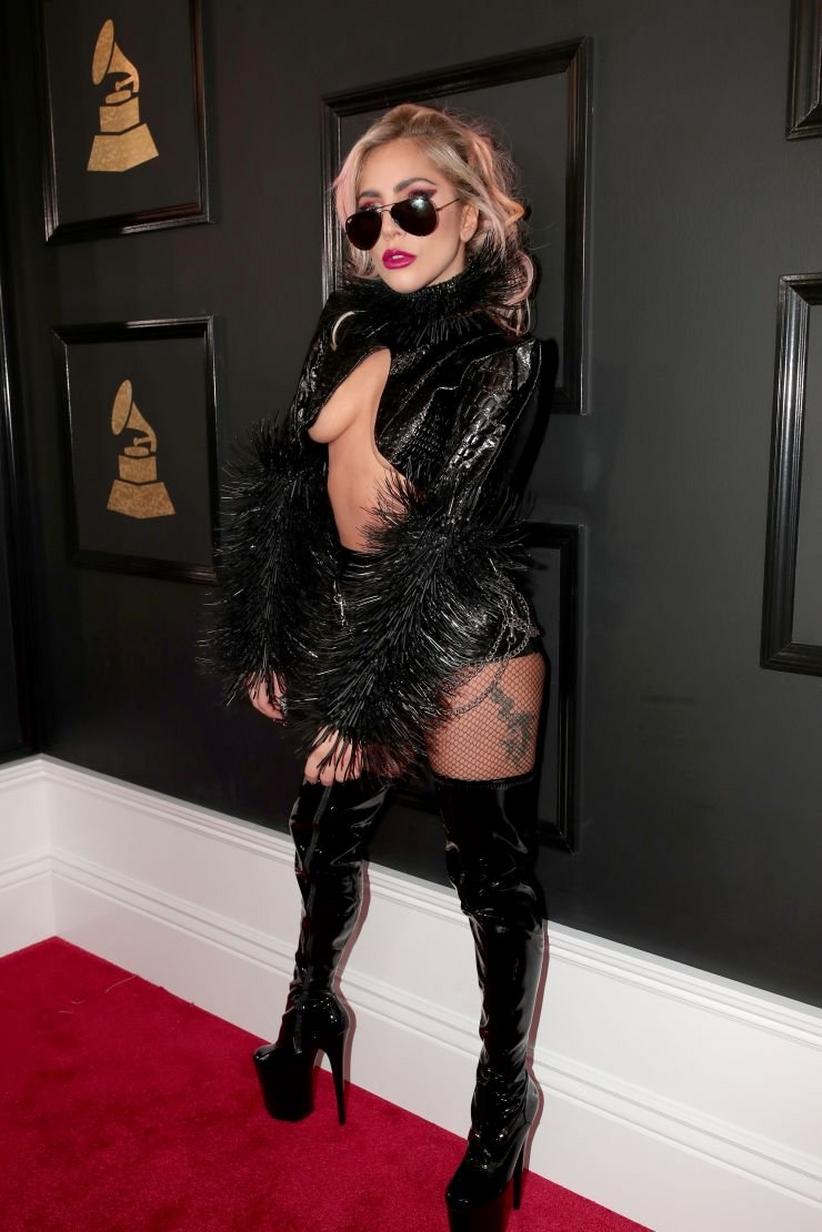 Lady Gaga is among the headliners at the 2017 Coachella festival
Photo: Christopher Polk/Getty Images
news
Coachella: How many years have GRAMMY winners headlined?
Find out how GRAMMY winners have dominated the lineup throughout the iconic Southern California festival's history
GRAMMYs
/
May 15, 2017 - 01:36 pm
GRAMMY winners Lady Gaga, Kendrick Lamar and Radiohead are set to headline the 2017 Coachella Valley Arts and Music Festival in Southern California over the next two weekends.

Did you know that a GRAMMY winner has been among the headliners at Coachella for all but two years in the festival's 18-year history? The lone exceptions are 2001 when GRAMMY nominees Jane's Addiction headlined and 2002 when GRAMMY nominees Björk and Oasis headlined.

Here's a list of GRAMMY-winning Coachella headliners by year:

1999: Beck, Tool
2003: Beastie Boys, Red Hot Chili Peppers
2004: Radiohead
2005: Coldplay, Nine Inch Nails
2006: Tool
2007: Rage Against The Machine, Red Hot Chili Peppers
2008: Prince
2009: Paul McCartney
2010: Jay Z, Muse, Gorillaz
2011: Arcade Fire, Kings Of Leon, Kanye West
2012: The Black Keys, Dr. Dre, Radiohead
2013: Phoenix, Red Hot Chili Peppers
2014: Arcade Fire, OutKast, Muse
2015: AC/DC, Drake, Jack White
2016: Calvin Harris
2017: Lady Gaga, Kendrick Lamar, Radiohead
Feature: How MusiCares helps musicians in recovery at festivals like Coachella
Photo: Kevin Winter/Getty Images
news
Coachella Announces "Every One" Initiative To Fight Harassment And Assault
The two-weekend desert festival will take extra measures this year to "develop a festival culture that is safe and inclusive for everyone"
GRAMMYs
/
Jan 5, 2019 - 12:18 am
With news of the stacked 2019 Coachella lineup and re-upped partnership with YouTube still fresh, the iconic desert music festival has announced new measures to fight against harassment and assault. Named "Every One," the initiative outlines plans to ensure all festivalgoers feel safe and comfortable while they attend, including safety ambassadors throughout the grounds, trained counselors on-site, all-gender restrooms, ADA accessibility, and a zero tolerance policy on assault and harassment.
"We are pushing ourselves and our guests to do better and to be better," says the Coachella website. "We are taking deliberate steps to develop a festival culture that is safe and inclusive for everyone. Persons of any gender identity or expression, sex, sexual orientation, race, religion, age or ability are welcome at Coachella."
The new initiative operates in harmony with the current Code of Conduct, which does not mention harassment or assault explicitly. Last April, Teen Vogue reported "rampant" sexual harassment at Coachella 2018, saying, "Of the 54 young women who spoke to Teen Vogue for this piece during the weekend-long event, all of them had a story of sexual assault or harassment that occurred this year at Coachella." This alarming report was magnified by how similar and pervasive the accounts were, with one young woman estimating she'd been touched inappropriately 40 times over the three day weekend festival.
The festival's new measures promise to address the issue and take real action toward creating a safer environment.
"Coachella will NOT tolerate any form of assault or harassment," the Coachella website continues, "Be it sexual, physical or verbal. Anyone found to be in violation of this policy is subject to immediate removal from the festival site and law enforcement may be notified. The offender's Festival Wristband may be revoked and no refund will be issued."
Coachella 2019 will take place April 12–14 and 19–21 in Indio, Calif. Tickets go on sale today, Jan. 4, via the festival's website.
Coachella 2019 Lineup Revealed With Extended YouTube Live-Stream Partnership
news
Apple Posts Second Quarter Results
GRAMMYs
/
Dec 3, 2014 - 04:22 am
Apple Posts Second Quarter Results
Apple has posted second-quarter financial gains with revenues of $13.50 billion, compared to $9.08 billion last year. IPod sales were down one percent compared to the year-ago quarter with 10.89 million sold, while sales of the iPhone reached 8.75 million, a 131 percent growth. Apple's second-quarter net quarterly profit totaled $3.07 billion, up from $1.62 billion in the year-ago quarter. (4/21)
Coachella Brings In Record Attendance
Coachella hit a record attendance with 225,000 people attending the festival from April 16–18 at the Empire Polo Grounds in Indio, Calif. Produced by concert promoter Goldenvoice, a division of AEG Live, the festival featured performances by GRAMMY winners Gorillaz, Jay-Z and Phoenix, and Thom Yorke of GRAMMY-winning band Radiohead. Final figures have yet to be finalized, but Randy Phillips, CEO of AEG, expects gross income to reach upward of $20 million. (4/21)
Concord To Reissue McCartney Catalog
GRAMMY-winning artist Paul McCartney has announced that he will reissue his post-Beatles catalog through independent record label Concord Music Group, following the conclusion of his previous arrangement with the EMI Group. Concord previously released McCartney's 2007 album Memory Almost Full and 2009's Good Evening New York City on CD/DVD. Concord expects the first reissue, 1973's Band On The Run recorded with McCartney and his band Wings, to be released in August. (4/21)