Empire CEO/Founder Ghazi Shami
news
How EMPIRE Became A Music Industry Giant In An Unlikely City
Led by founder and S.F. native Ghazi Shami, EMPIRE is flourishing in a city marked by big tech and little else
GRAMMYs
/
Aug 15, 2019 - 04:13 am
The elevator doors open on the 25th floor into a sleek, glass-walled office. There's a Platinum or Gold record plaque on every wall throughout the space from iconic hip-hop releases like Fat Joe and Remy Ma's "All The Way Up" single, Kendrick Lamar's Section.80 album, as well as new stacks coming in from emerging stars like Rich Brian and Lil Durk. While this would be par for the course in L.A. or New York music industry enclaves, we're in a less likely locale: Downtown San Francisco, where EMPIRE HQ, an independent Bay Area label/distributor, has carved out a unique place in hip-hop and beyond.
Entities like EMPIRE don't typically exist in San Francisco, a place devoid of major music industry label infrastructure these days, aside from digital streaming providers (DSP). But CEO/Founder Ghazi Shami, an S.F. local who came up as an audio engineer and then Director of Urban at UMG-owned distribution firm InGrooves, was committed to building an independent entity in his backyard.
"I'm a product of my environment," says Shami. "This company wouldn't exist if I wasn't born and bred in the Bay; in S.F. and Silicon Valley. This company is as much a software company as it is a music company. It'd be a disservice to the roots, to the origin, to everything that I stand for, if this company wasnt firmly planted or rooted here."
Since its inception in 2010, EMPIRE has set itself apart from the pack by focusing on digital music platforms first, a stroke of foresight, but also timing, right around when majors still hadn't accepted that physical sales were going by the wayside. The streaming music focus has rendered EMPIRE as not only a go-to player in hip-hop, but also an organization that facilitates accurate royalty payments to artists, songwriters, producers and labels from all ends of the spectrum. Plus, by staying independent, it affords Shami and EMPIRE unique flexibility to do business differently than a major label.
"I don't have a board of directors. I don't have shareholders," Shami says. "The Bay Area is a tech hub, but it was also the indie music mecca of the U.S. We didn't crack the mold, we made the mold on independent music. When artists were getting 75 cents as a royalty for an album, there were artists out here like E-40 getting $9 an album on P&D deals."
More Than Hip-Hop?
That Bay Area hustler mentality is indeed strong at EMPIRE, and it's at the root of what has made the company's ascent look so different. Not only have they built up their marketing, publishing, content and merchandising divisions to the tune of over 60 employees spread across S.F., a London office and an A&R team in New York, they've begun to expand into new verticals outside of hip-hop.
VP of A&R Tina Davis, a Def Jam alum who ran a management firm for over a decade until joining EMPIRE in early 2018, says EMPIRE has had an eye on diverse talent outside of hip-hop long before she arrived.
"It started with hip-hop, that's the foundation," Davis says. "But prior to me getting here for example, they had successfully set up [chart-topping country singer] Kane Brown. Now we've got DJ Carnage on the EDM side, Robin Thicke has the #1 Adult Contemporary Single for the third week in a row and we have a very strong Latin America division."
Since coming to EMPIRE, Davis says she's actually had to develop a "different side of A&R," namely via analytics and metrics. So while she and her team are rooted in the old school, they have to be forward-thinking when building relationships with streaming services and allowing artists to upload their own releases to DSP's whenever they want.
"There's transparency," Davis says. "They can put it up themselves and see exactly what their streams are making and how much they're making. In the old-school way, you'd get bottlenecked because you're behind the A-List artist and then you finally get a chance to come out and you're don't know what to do anymore."
Bay Area R&B singer Rayana Jay, for example, has put out each of her last two releases in a joint venture with EMPIRE, a set-up Shami is keen on and has made it fairly standard in EMPIRE releases. Pull up the label metadata on a streaming service for an artist and you'll often see both their name or self-owned label along with EMPIRE's. For Jay, there's a specific element to the JV structure that appeals to her. "Honestly what I have with Empire is brilliant and something I don't take for granted," she says. "I have ownership of my masters which is rare, and it's truly a blessing."
EMPIRE's VP of A&R Tina Davis
Growth In Latin Music
Across the sweeping open floor plan of the EMPIRE office, Alán Hensley, Product Manager for EMPIRE Latino (the Latin American division that Davis referenced) is one of the Empire team members who cultivates relationships with streaming services. Hensley got his Masters Degree in Global Entertainment and Music at Berklee College of Music's Valencia, Spain campus and was working at Square—a payment services tech company co-founded by Twitter CEO Jack Dorsey and headquartered in S.F.—before jumping on at Empire over two years ago.
In a lot of ways, Hensley's background in tech and his studies abroad signify the future of the music industry. Now operating in 16 different Spanish-speaking countries, EMPIRE needs people like Hensley to navigate this new landscape.
"One of the most important parts of what we do, is trying to develop a relationship with the DSP's; the editors and curators of the playlist," Hensley says. "The new age of music isn't just about working the album, but working songs into playlists."
LatAm music has grown exponentially over the past five years; three of the top four most-viewed YouTube videos in 2019 are from Spanish-speaking artists. And EMPIRE is making inroads working with artists like GRAMMY Award-winning Nicaraguan salsa singer Luis Enrique and Puerto Rican reggaeton artist Darkiel. But Hensley explains that the tide is turning for Latina musicians.
"It wasn't until recently [that] we're seeing [Latina musicians] taking control of their narrative," Hensley says. "And now, as LatAm countries and cultures progress more, that narrative is being talked about so openly from the female perspective. But as I look at the charts, as I look at everything on Spotify, it almost seems illogical that there's so few females out there, but I don't think it's for a lack of talent. So I specifically try to find females that are really dope who have something to offer just as much as their male counterparts do... And in general as Latin music is getting more popular in the U.S. and starting to push societal norms and topics within these LatAm countries forward, it's a reason why EMPIRE has been able to quickly make moves in the market."
EMPIRE VP, Nima Etminan, with newly arrived plaques for releases from Lil Durk and Rich Brian
Not Without Challenges
From both a label and a distribution perspective, EMPIRE has no shortage of marquee artists on their roster. The success of Anderson .Paak's album Malibu, D.R.A.M.'s ubiquitous "Broccoli" have both been defining releases. And most recently, Iggy Azalea's latest album, In My Defense and Snoop Dogg's upcoming album, I WANNA THANK ME, are both released as joint ventures with EMPIRE.
But perhaps their biggest success story has been in distributing and releasing the work of embattled rapper XXXTENTACION, both before and after his life was cut short in 2018. The Florida rapper's career has been celebrated for both the popularity of his emotional, post-Soundcloud rap that refused to adhere to stylistic singularity and the accompanying gaudy streaming numbers ("Sad" has over one billion Spotify streams and it's hard to find any song not in nine-figure streams). Over his legacy, however, hangs a cloud from multiple domestic abuse allegations and a slew of other legal issues that followed him through a rough upbringing. The push/pull nature of his music and personal life are an understandable line in the sand for a lot of listeners.
"I knew him as a person and what he was going through," Shami says. "If I ride with you, I'm with you till the stick shift breaks. From the beginning, I told him 'I'm with you good or bad.' He was making some amazing progress in his personal life and it's a shame that it got cut so short. He's definitely an artist that defined a segment of the legacy of this company for sure. We've had quite a few and he definitely has a gigantic chapter that's still being written."
That future chapter is the release of Bad Vibes Forever, a joint venture between EMPIRE and XXXTENTACION's estate. Presiding over an artist's posthumous discography is no easy task—especially this particular artist, whose life was much maligned—but Shami feels confident that this project will honor his artistic legacy.
"It's hard, gut-wrenching," Shami says of releasing this music. "You spend a lot of time that you feel will honor the legacy of how you'd want it to be. I did. With his Mom, [XXXTENTACION's manager] Solomon, producers and engineers. They've dug through his scrapbooks and voice notes to weave a narrative that's as true to form as what we would have wanted."
Shami looks out his office window.
A Chance At Success
When I came into the EMPIRE office on a Tuesday afternoon, Shami handed me a water in an Aluminum bottle. I remarked how I'd seen this water before and liked that it wasn't in plastic. He told me he was actually an investor in the brand; a group of young upstarts approached him with the opportunity, saying they came up similarly to him and that he could stand to make a lot of money.
"I looked at them and said that I don't care about making a lot of money," he says. "But I'd invest on one condition: 'When you're successful and you get on, the next kid that comes from what we came from or had the same challenges of the same things we went through, when they come looking for an opportunity, make sure they get a chance the way I gave you a chance."
It's the Bay Area pay-it-forward hustle personified. It's how Shami's 2008 summer intern at InGrooves, Nima Etminan, is now his second-in-command as EMPIRE's VP. "I'm like Robin to his Batman," Etminan jokes.
With EMPIRE approaching 10 years in business, the pair reflects on what they've built together. "We fall somewhere into that middle space," Etminan says. "A lot of resources and infrastructure that typically only come with a major [label], but transparency and flexibility and lack of politics that usually comes with an indie."
"We're very fluid," Shami adds. "I can build infrastructure very quickly and if something doesn't work, I can tear it down and rebuild it and shift directions. It's like King Kong vs Bruce Lee: do you want size and strength or speed and ingenuity?"
Shami then turns around in his chair, looks out the window and points just beyond San Francisco's Financial District towards Chinatown.
"Bruce Lee was born a block from over there."
All photos by Adrian Spinelli​

How SFJAZZ Center Established Itself As A Cultural Force In San Francisco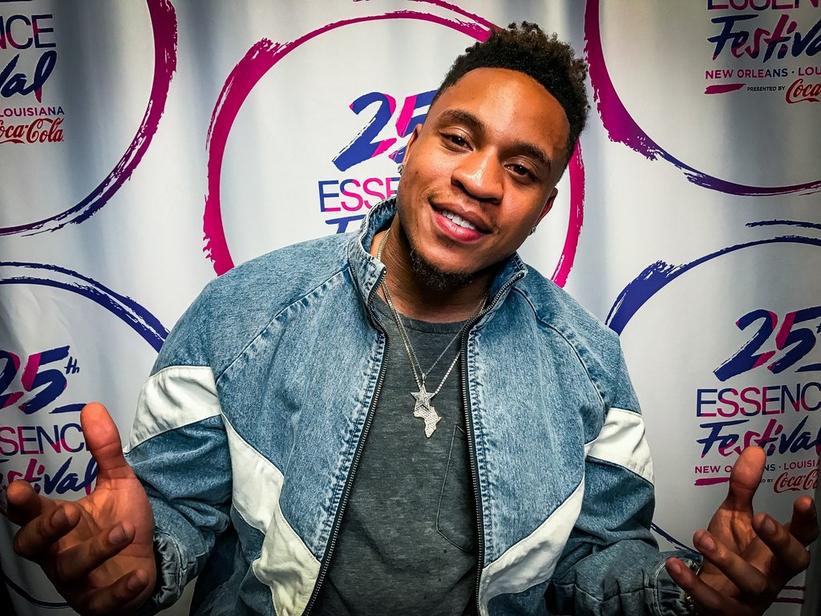 news
Rotimi On Performing At ESSENCE Fest, Growing Up African-American & More
The Nigerian-American singer and actor sat down with the Recording Academy to talk about what inspired his latest album, 'Walk With Me'
GRAMMYs
/
Jul 8, 2019 - 10:04 pm
In 2015, Rotimi stepped into the New Orleans Superdome for the first time to experience the magic of ESSENCE Fest. Four years later, in 2019, the "Love Riddim" singer returned to the celebration as a performer, something he said was spoken into existence.
"Last year me and my manager had a conversation and I said, 'Listen, I'm going to be on the [ESSENCE] mainstage this year. 365 days later, we did it," Rotimi told the Recording Academy at the 25th annual ESSENCE Fest.
Rotimi, also an actor on Starz' "Power," has evolved since his last album, 2017's Jeep Music, Vol.1. The singer said he really hit home with its follow-up, the recently released Walk With Me, a project he worked hard for, putting in hours in the studio after filming on set.
"Walk With Me is the first time I actually felt like I was giving myself as an artist, and personally I feel like with everything else I have going on I wanted to show people that this is really what I do," he said. "I wanted people to understand who Rotimi is, who Rotimi was before, who I want to be and just understand my growth and the journey and my passion for what I do."
Part of why the album felt like such a representation of him is because it embodies beats of his African roots, something he said was very present growing up Nigerian-American.
"I grew up with a lot of Fela Kuti and I grew up with Bob Marley," he said of his musical roots. "But I also grew up with Carl Thomas and Genuine and Usher, so there was a genuine mixture of who I am and what I've grown up to listen to. The actual Walk With Me project was a mixture of influences of Akon and Craig David."
Mumu Fresh On What She Learned From Working With The Roots, Rhyming & More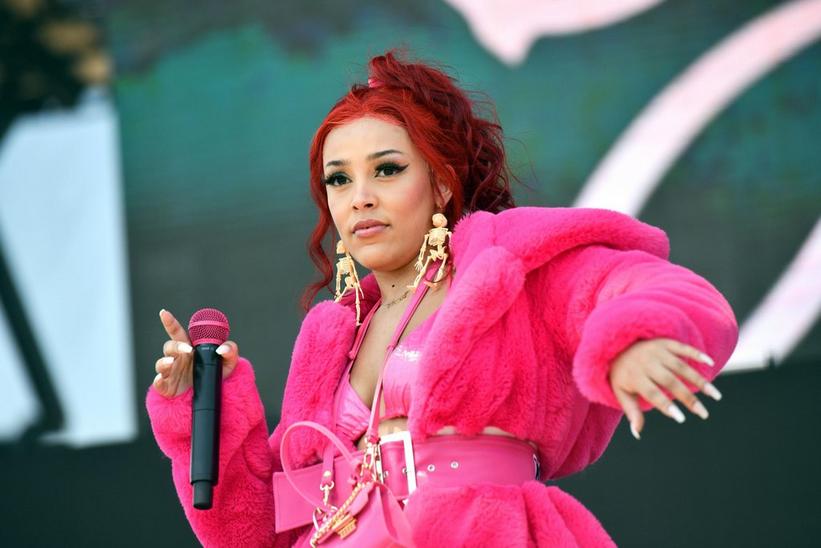 Photo: Scott Dudelson/Getty Images
news
Rolling Loud Festival Los Angeles Reveals 2019 Lineup
Find out who's bringing the heat to the hip-hop fest returning to L.A. this December
GRAMMYs
/
Oct 2, 2019 - 12:11 am
Today, Rolling Loud revealed the massive lineup for their final music festival of 2019, Rolling Loud Los Angeles, which is set to take over the Banc of California Stadium and adjacent Exposition Park on Dec. 14–15.
This iteration of "the Woodstock of Hip-Hop," as the all-knowing Diddy has called it, will feature Chance the Rapper, Lil Uzi Vert, Juice WRLD, Young Thug and Lil Baby as Saturday's heavy-hitting headliners. Sunday's headliners are none other than Future, A$AP Rocky, Meek Mill, YG and Playboi Carti.
L.A.'s own Blueface, Tyga and Doja Cat, are slated to perform, as well as representatives from the diverse rap scenes across the country, including Wale, Juicy J, Lil Yachty, Megan Thee Stallion, Gunna, Tyla Yaweh, Machine Gun Kelly and Yung Gravy.
The lineup announcement follows the successful wrap of Rolling Loud Bay Area in Oakland this past weekend. The event's flagship Miami event took place in May this year, and the New York and Hong Kong debut editions will both take place later this month.
Tickets for Rolling Loud L.A. go on sale this Friday, Oct. 4 at 11 a.m. PST. The complete lineup and more info on this event and their other fests can be found here.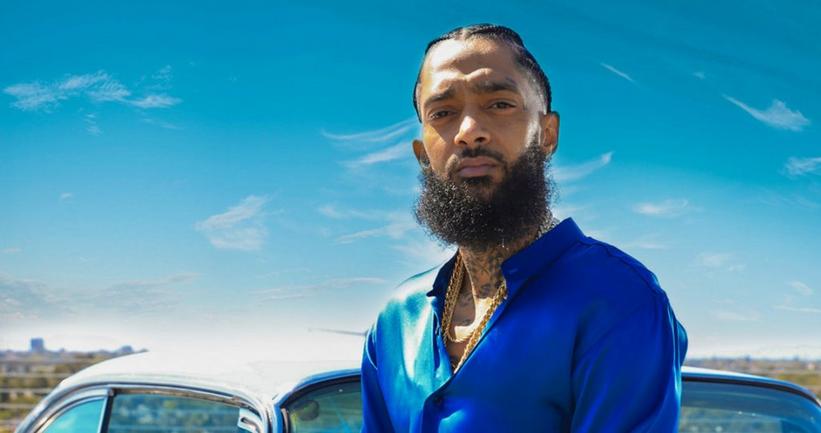 news
Remembering Nipsey Hussle On The Anniversary Of His Death: "I Just Wanted To Be Really Intentional"
The Recording Academy celebrates the life of Nipsey Hussle, the late Los Angeles rapper, who earned two posthumous GRAMMY Awards this year
GRAMMYs
/
Mar 31, 2020 - 11:49 pm
Since the tragic loss of Los Angeles rapper, entrepreneur and activist Nipsey Hussle on March 31, 2019, his motivational music and inspiring message of investing in your community are continued by the many lives he touched. Here in L.A, you see countless murals painted in his likeness, his inspirational words reminding us greatness and kindness are not mutually exclusive.
Nipsey Hussle, Beloved L.A. Rapper And Activist, Lived As A Patron To His Community
In 2018, after a decade of perfecting his storytelling and flow with hard-hitting mixtapes, Hussle released his victorious debut album Victory Lap. It earned him his first GRAMMY nomination, for Best Rap Album, at the 2019 GRAMMYs. The week following the show, he released his final single during his lifetime, "Racks in the Middle," featuring rising L.A. rapper Roddy Ricch and powerhouse producer Hit-Boy.
At the 62nd GRAMMY Awards this year, he posthumously earned three more nominations and took home two wins. "Racks in the Middle" won Best Rap Performance and "Higher," a track he was working on with DJ Khaled before he died, won Best Rap/Sung Performance for "Higher." Khaled released the uplifting track, which also features John Legend, in Hussle's memory on May 17, 2019.
How Nipsey Hussle Transcended Hip-Hop, Starting In The Los Angeles Streets
Hussle's family, including his grandmother and his partner Lauren London, took the GRAMMY stage to accept his awards in two tearful yet celebratory moments. Khaled, Legend, Ricch, Meek Mill, Kirk Franklin and YG also celebrated the rap hero with a moving tribute performance during the show.
"The biggest thing that he left behind in his legacy is to go the extra mile for other people and be aware of your community," singer Tinashe said in a recent interview. "That spirit is really important. It's important to bring people together. I think that's part of his message. It's looking out for one another."
Meek Mill And Justin Timberlake Deliver Uplifting Message, Honor Nipsey Hussle In Powerful "Believe" Music Video
That message of hope and community is echoed in so many others' words about Hussle; his positive impact is immense and immeasurable. It is reflected in a message from none other than former President Barack Obama. Hussle's longtime friend and marketing manager Karen Civil read Obama's powerful words about him during his moving memorial service:
"While most folks look at the Crenshaw neighborhood where he grew up and see only gangs, bullets and despair, Nipsey saw potential. He saw hope. He saw a community that, even through its flaws, taught him to always keep going. His choice to invest in that community rather than ignore it—to build a skills training center and coworking space in Crenshaw; to lift up the Eritrean-American community; to set an example for young people to follow—is a legacy worthy of celebration. I hope his memory inspires more good work in Crenshaw and communities like it."
The Marathon Continues.
GRAMMY Rewind: Watch Selena Win Best-Mexican American Album For 'Live' At The 1994 GRAMMYs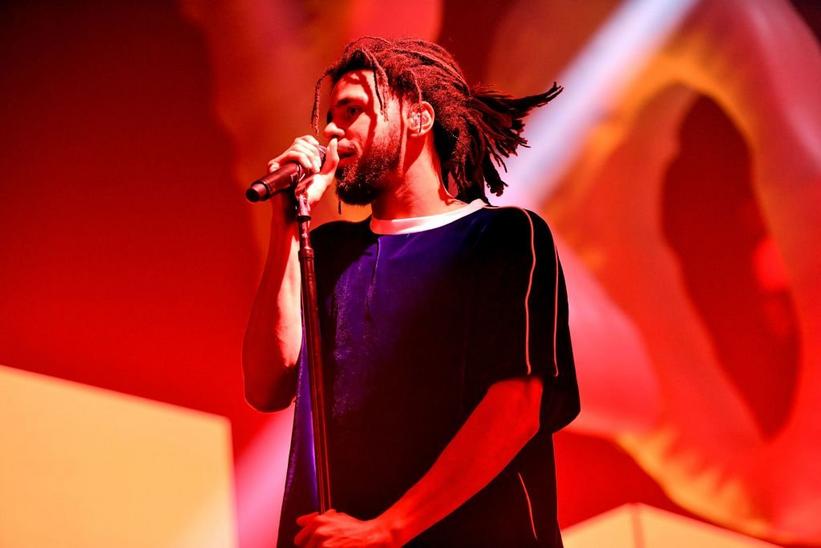 Photo: Scott Dudelson/Getty Images
news
Dreamville Festival 2020 Is Officially Canceled Due To COVID-19
The second annual music festival from J. Cole's Dreamville Records squad and friends was first postponed from April until August, and will now have to wait until 2021
GRAMMYs
/
May 19, 2020 - 02:27 am
Dreamville Festival has announced they are canceling their 2020 event due to public safety concerns caused by coronavirus. The second annual edition of the one-day music fest, hosted by J. Cole and his talent-filled Dreamville Records, was originally slated to take place on April 6 at Dorothea Dix Park in Raleigh, N.C., but was rescheduled to Aug. 29 after the pandemic struck the U.S.
Like countless other events that were set to take place this year, it will now have to wait until 2021. Dreamville says all 2020 ticket holders will be receive refunds soon.
Selena XXV - Veinticinco Años Tribute Concert Canceled Due To COVID-19
"After much deliberation and careful monitoring of the current situation, we have decided to cancel Dreamville Festival 2020. Although we originally hoped it would be possible to bring you the festival this August, the ongoing uncertainty regarding the COVID-19 pandemic has made this timeline no longer possible. This decision has been extremely difficult to make, but the safety of our fans, artists, and staff is always our top priority, and nothing will ever take precedence over your well-being," the organizers wrote in a statement shared across their social channels and on the fest's website.
The message also shared details on refunds, noting that all tickets purchased online will automatically be refunded to the original payment method, beginning this week. Fans who bought physical tickets from official points of purchase can request a refund here.
"Thank you for your patience and understanding as we navigate this. Please stay safe, healthy, and sane so we can reunite with you in 2021," the statement added.
Watch: J.I.D Talks Lollapalooza Debut, Working With J. Cole & Dreamville, New Music & More
According to Pitchfork, the debut Dreamville fest also faced unforeseen setbacks; it was originally set for Sept. 15, 2018 at Dorothea Dix Park but was pushed to April 6, 2019, due to Hurricane Florence. The 2019 event featured performances from Dreamville head Cole and labelmates J.I.D, BAS and Ari Lennox, as well as SZA, Big Sean, 21 Savage, 6LACK, Rapsody, Nelly and other heavy-hitters in hip-hop and R&B.
No artists have been revealed yet for the second edition of the fest.
The Dreamville squad earned their first two collective GRAMMY nominations at the most recent 62nd GRAMMY Awards; for Best Rap Album for the collaborative Revenge Of The Dreamers III and Best Rap Performance for one of its singles, "Down Bad." Cole earned a total of five nods, including for his work on that project, and took him his first GRAMMY win for his feature on 21 Savage's "A Lot."
Dreamville's Lute Drops New Single And Video, "GED (Gettin Every Dolla)"