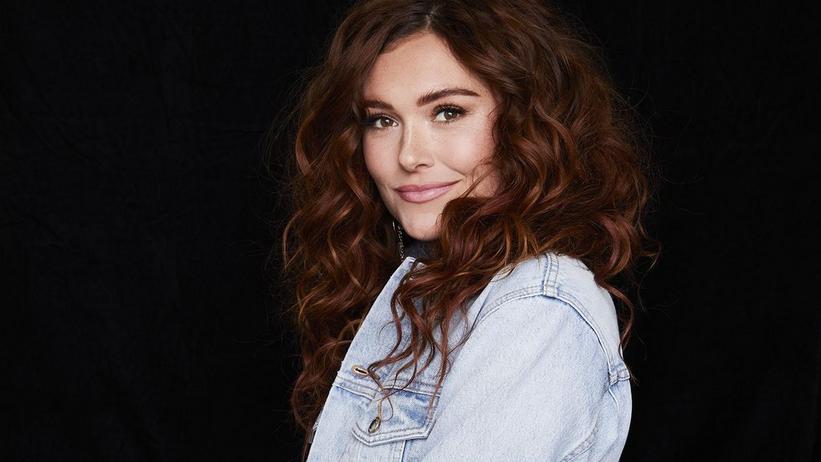 video
Herbal Tea & White Sofas: Why Country Singer/Songwriter Kylie Morgan Isn't Opposed To A Hot Toddy Backstage
In the below episode of Herbal Tea & White Sofas, learn why Kylie Morgan always goes for Throat Coat backstage — oftentimes with a little whiskey
GRAMMYs
/
Feb 14, 2022 - 07:30 pm
Herbal Tea & White Sofas' alternate name could be the Throat Coat Fanclub. The video series spotlights artists' backstage faves; unsurprisingly, vocalists shout out the branded tea quite often. 
Joining the throng is Kylie Morgan, a country singer/songwriter who talks about the magic elixir with a giant grin. Given how delicate a singer's instrument can be, she explains that she's a proponent of the beverage.
"It's also really delicious," she clarifies, adding that she might add whiskey and honey to make a hot toddy. Her vocal cords thank her in advance.
In this edition of Herbal Tea & White Sofas, dive into the singer/songwriter's backstage ritual and learn who keeps her going on the road (hint: she has a passionate following). "I am so close to my fans — maybe a little too close," Morgan quips, as a clip rolls of her signing an attendee's arm.
Keep watching for a touching account of how she signed a young fan's guitar — and how it reminded her of three-time GRAMMY winner Miranda Lambert signing her instrument when she was small.
Check out the quirky, poignant clip above, and keep checking back for more episodes of Herbal Tea & White Sofas.
Draco Rosa Talks Backstage Must-Haves: Palo Santo, Chocolate & More | Herbal Tea & White Sofas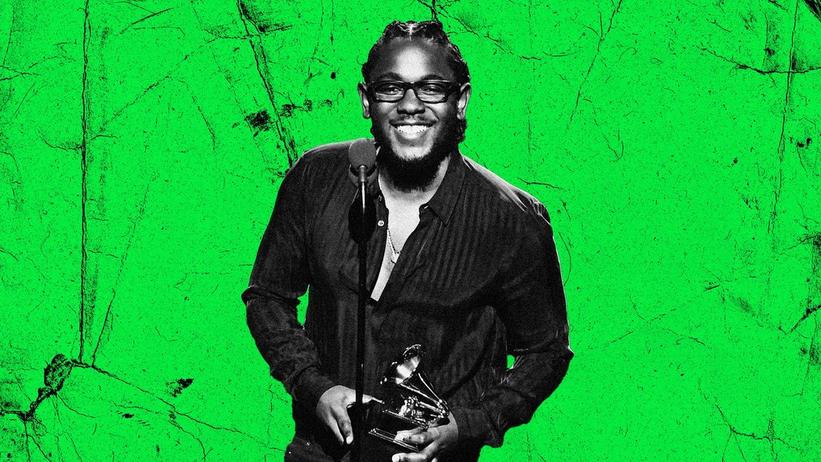 Kendrick Lamar
Photo: Jeff Kravitz/FilmMagic
video
GRAMMY Rewind: Kendrick Lamar Honors Hip-Hop's Greats While Accepting Best Rap Album GRAMMY For 'To Pimp a Butterfly' In 2016
Upon winning the GRAMMY for Best Rap Album for 'To Pimp a Butterfly,' Kendrick Lamar thanked those that helped him get to the stage, and the artists that blazed the trail for him.
GRAMMYs
/
Oct 13, 2023 - 06:01 pm
Updated Friday Oct. 13, 2023 to include info about Kendrick Lamar's most recent GRAMMY wins, as of the 2023 GRAMMYs.
A GRAMMY veteran these days, Kendrick Lamar has won 17 GRAMMYs and has received 47 GRAMMY nominations overall. A sizable chunk of his trophies came from the 58th annual GRAMMY Awards in 2016, when he walked away with five — including his first-ever win in the Best Rap Album category.
This installment of GRAMMY Rewind turns back the clock to 2016, revisiting Lamar's acceptance speech upon winning Best Rap Album for To Pimp A Butterfly. Though Lamar was alone on stage, he made it clear that he wouldn't be at the top of his game without the help of a broad support system. 
"First off, all glory to God, that's for sure," he said, kicking off a speech that went on to thank his parents, who he described as his "those who gave me the responsibility of knowing, of accepting the good with the bad."
He also extended his love and gratitude to his fiancée, Whitney Alford, and shouted out his Top Dawg Entertainment labelmates. Lamar specifically praised Top Dawg's CEO, Anthony Tiffith, for finding and developing raw talent that might not otherwise get the chance to pursue their musical dreams.
"We'd never forget that: Taking these kids out of the projects, out of Compton, and putting them right here on this stage, to be the best that they can be," Lamar — a Compton native himself — continued, leading into an impassioned conclusion spotlighting some of the cornerstone rap albums that came before To Pimp a Butterfly.
"Hip-hop. Ice Cube. This is for hip-hop," he said. "This is for Snoop Dogg, Doggystyle. This is for Illmatic, this is for Nas. We will live forever. Believe that."
To Pimp a Butterfly singles "Alright" and "These Walls" earned Lamar three more GRAMMYs that night, the former winning Best Rap Performance and Best Rap Song and the latter taking Best Rap/Sung Collaboration (the song features Bilal, Anna Wise and Thundercat). He also won Best Music Video for the remix of Taylor Swift's "Bad Blood." 
Lamar has since won Best Rap Album two more times, taking home the golden gramophone in 2018 for his blockbuster LP DAMN., and in 2023 for his bold fifth album, Mr. Morale & the Big Steppers.
Watch Lamar's full acceptance speech above, and check back at GRAMMY.com every Friday for more GRAMMY Rewind episodes. 
10 Essential Facts To Know About GRAMMY-Winning Rapper J. Cole
video
Herbal Tea & White Sofas: That Mexican OT Brings Mexico To Every Live Show With This Beverage
Some might prefer water and tea while on tour, but Texas-based rapper That Mexican OT gets all of his energy from a cold bottle of Mexican coke.
GRAMMYs
/
Sep 11, 2023 - 05:06 pm
If there is one thing That Mexican OT will do while on tour, it's stay hydrated. But not necessarily with water — he prefers an ice-cold glass of Mexican Coca-Cola.
"This bad mama jama right here is a go-to for sure," he says in the latest episode of Herbal Tea & White Sofas. "A big part of me loving this is the Mexican heritage, but it also goes down perfectly."
Compared to American Coke, he says the Mexican version has a better taste because it uses natural cane sugar and no high fructose corn syrup.
When That Mexican OT wants something healthier, he opts for cranberry juice. "It's good for your kidneys," he shares. "Those antioxidants will keep you clean and running good, baby."
In his dream world, he would love to have a giant water slide in every green room. "I'm talking about a 20 to 40-footer," he quips with a smile. "Something simple. Easy to hit those dips."
You can catch That Mexican OT live on the Lonestar Luchador Tour through the United States, which ends on Oct. 4 in Oakland, California.
Press play on the video above to learn more about That Mexican OT's two favorite drinks to have while on tour, and check back to GRAMMY.com for more new episodes of Herbal Tea & White Sofas.
A Guide To Texas Hip-Hop: Definitive Releases, Artists & Events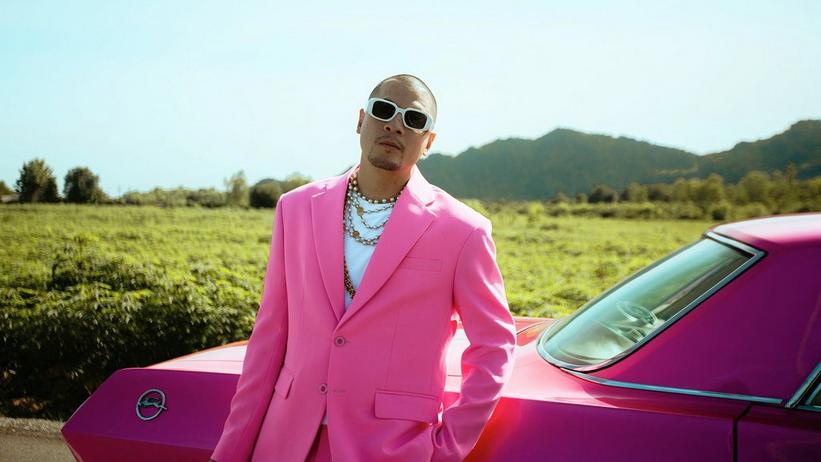 DABOYWAY
Photo: Thanisorn Thitikhunrat, @smoothaum
video
Herbal Tea & White Sofas: DABOYWAY Reveals His Favorite Sweet Treats For Tour
As someone with a major sweet tooth, Thai-American rapper DABOYWAY can't go on tour without a few guilty pleasure items: red wine, Sour Patch Kids, and even a sugary cinnamon-scented candle.
GRAMMYs
/
Aug 14, 2023 - 05:14 pm
While many artists might ask for healthy foods and tea on their tour rider, Thai-American musician DABOYWAY unapologetically requests three specific confections: red wine, Sour Patch Kids, and a cinnamon-scented candle.
"The red wine has to be from Chile," he says in the latest episode of Herbal Tea & White Sofas. He doesn't care which brand it is, but as long as it's Chilean, he's happy, because it's never done him wrong.
The rapper loves Sour Patch Kids because they remind him of his childhood. "I've eaten so many Sour Patch Kids at one time that the whole side of my mouth hurts from eating all that sourness ... If anyone wants to win my heart, bring me a bag of Sour Patch Kids," he reveals.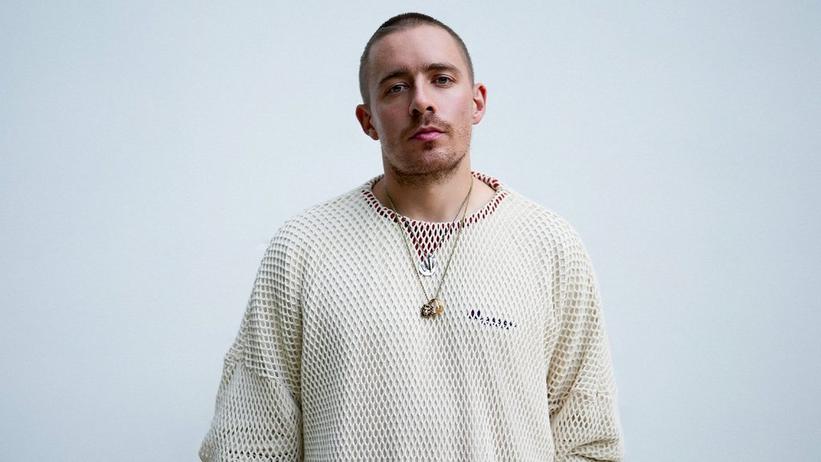 video
Herbal Tea & White Sofas: Dermot Kennedy Can't Go On Stage Without This Sentimental Cup
After several years of touring, Irish singer Dermot Kennedy has had so much honey and lemon juice he now has taste aversion — but it instantly tastes better if he drinks out of his trust affirmation mug.
GRAMMYs
/
Aug 7, 2023 - 05:00 pm
If there's one thing Irish singer Dermot Kennedy will always make sure of on tour, it's that he'll have a selection of "extremely boring" healthy foods on his rider.
"Veggies, green juice, all that stuff," Kennedy says in this episode of Herbal Tea & White Sofas. "For my voice, I've got manuka honey, ginger, and lemon, and that's something I'm drinking all day." In fact, he's had honey and lemon so much that he says has PTSD from the flavors.
Thankfully, he's got one guilty pleasure that gives him a break from his clean eating — Irish whiskey, which he calls "non-negotiable" and "the most exciting thing on his rider."
When Kennedy actually hits the stage, one of the most important items is a mug of affirmations he wrote. "I am the best. This is easy. I sing like a bird. My breath is limitless," the cup reads. "if you're having a difficult show, it's a reassuring thing to see on the side of the mug."
No matter the size or location of the performance, Kennedy sees each one with equal importance. "There could be a 17-year-old version of yourself who's going to be inspired to [make music] themselves ... I like to believe those are the type of people who have been attracted to my music, too, so there's just this very real relationship there," he explains. 
Kennedy has been on tour all year in support of his sophomore album, Sonder; in June, he issued an extended 2023 edition that features his latest single, "Don't Forget Me." He'll perform at a few festivals in Europe to close out the summer before heading to Canada in October, and will wrap his world tour in New Zealand and Australia in November and December.
Press play on the video above to learn more about Dermot Kennedy's relationship with live music, and check back to GRAMMY.com for more new episodes of Herbal Tea & White Sofas.
Remembering Sinéad O'Connor: 5 Essential Tracks By The Iconoclastic Singer/Songwriter