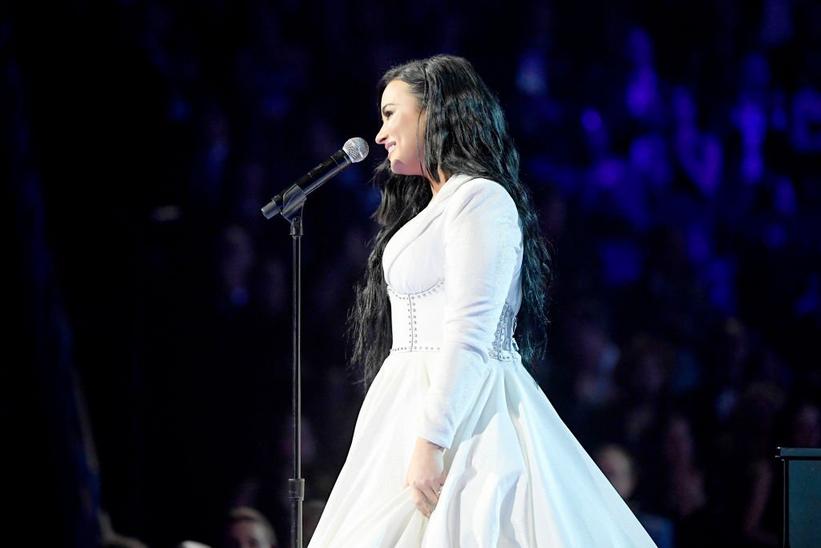 Photo: Kevin Mazur/Getty Images for The Recording Academy
news
Demi Lovato Delivers Touching Performance Of "Anyone" At 2020 GRAMMYs
Demi Lovato's GRAMMY comeback had people on their feet
GRAMMYs
/
Jan 27, 2020 - 08:51 am
Demi Lovato made her highly anticipated return to the music industry during the 62nd Annual GRAMMY Awards on Sunday, Jan. 26. This is her first televised performance since suffering a drug-related medical emergency in 2018.
Clad in a stunning white floor-length gown, Lovato, who began to choke up during the beginning of her performance, picked the pieces back up and continued to spill out her soul while singing her new song, "Anyone." The track was reportedly written just days before her 2018 emergency.
"I tried and tried and tried some more, told secrets 'til my voice was sore," she sang in the emotional song. "Tired of empty conversation, 'Cause no one hears me anymore."
Lovato is also slated to perform the National Anthem during next weekend's Super Bowl LIV. "Anyone" is now available on streaming services.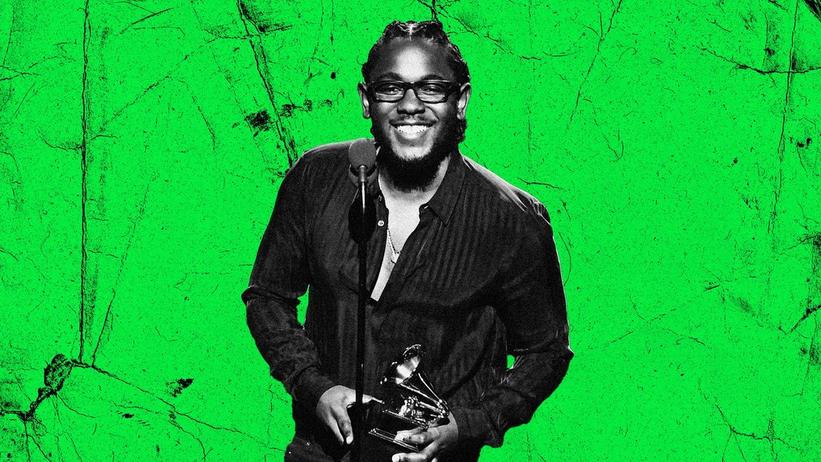 Kendrick Lamar
Photo: Jeff Kravitz/FilmMagic
video
GRAMMY Rewind: Kendrick Lamar Honors Hip-Hop's Greats While Accepting Best Rap Album GRAMMY For 'To Pimp a Butterfly' In 2016
Upon winning the GRAMMY for Best Rap Album for 'To Pimp a Butterfly,' Kendrick Lamar thanked those that helped him get to the stage, and the artists that blazed the trail for him.
GRAMMYs
/
Oct 13, 2023 - 06:01 pm
Updated Friday Oct. 13, 2023 to include info about Kendrick Lamar's most recent GRAMMY wins, as of the 2023 GRAMMYs.
A GRAMMY veteran these days, Kendrick Lamar has won 17 GRAMMYs and has received 47 GRAMMY nominations overall. A sizable chunk of his trophies came from the 58th annual GRAMMY Awards in 2016, when he walked away with five — including his first-ever win in the Best Rap Album category.
This installment of GRAMMY Rewind turns back the clock to 2016, revisiting Lamar's acceptance speech upon winning Best Rap Album for To Pimp A Butterfly. Though Lamar was alone on stage, he made it clear that he wouldn't be at the top of his game without the help of a broad support system. 
"First off, all glory to God, that's for sure," he said, kicking off a speech that went on to thank his parents, who he described as his "those who gave me the responsibility of knowing, of accepting the good with the bad."
He also extended his love and gratitude to his fiancée, Whitney Alford, and shouted out his Top Dawg Entertainment labelmates. Lamar specifically praised Top Dawg's CEO, Anthony Tiffith, for finding and developing raw talent that might not otherwise get the chance to pursue their musical dreams.
"We'd never forget that: Taking these kids out of the projects, out of Compton, and putting them right here on this stage, to be the best that they can be," Lamar — a Compton native himself — continued, leading into an impassioned conclusion spotlighting some of the cornerstone rap albums that came before To Pimp a Butterfly.
"Hip-hop. Ice Cube. This is for hip-hop," he said. "This is for Snoop Dogg, Doggystyle. This is for Illmatic, this is for Nas. We will live forever. Believe that."
To Pimp a Butterfly singles "Alright" and "These Walls" earned Lamar three more GRAMMYs that night, the former winning Best Rap Performance and Best Rap Song and the latter taking Best Rap/Sung Collaboration (the song features Bilal, Anna Wise and Thundercat). He also won Best Music Video for the remix of Taylor Swift's "Bad Blood." 
Lamar has since won Best Rap Album two more times, taking home the golden gramophone in 2018 for his blockbuster LP DAMN., and in 2023 for his bold fifth album, Mr. Morale & the Big Steppers.
Watch Lamar's full acceptance speech above, and check back at GRAMMY.com every Friday for more GRAMMY Rewind episodes. 
10 Essential Facts To Know About GRAMMY-Winning Rapper J. Cole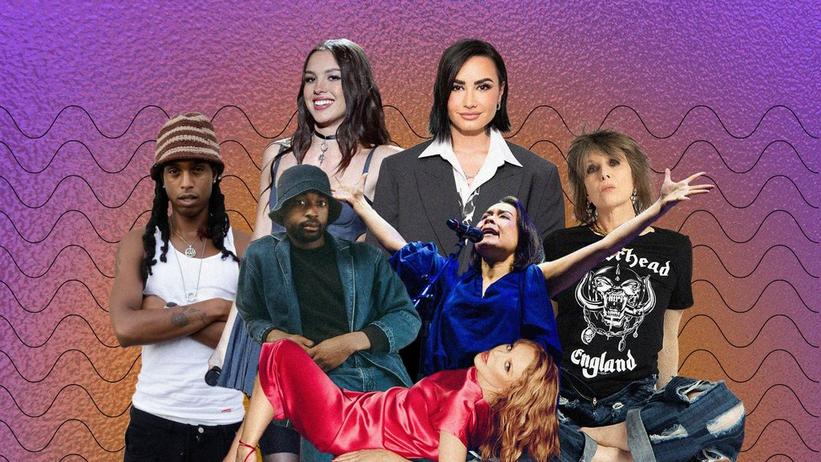 (Clockwise) Bakar, Olivia Rodrigo, Demi Lovato, Chrissie Hynde, Jalen Ngonda, Kylie Minogue, Mitski
Photos: Antoine Flament/Getty Images; Amy Sussman/WireImage; Santiago Felipe/GettyImages; Ki Price; Rosie Cohe; Edward Cooke; Mauricio Santana/Getty Images
list
15 Must-Hear Albums This September: Olivia Rodrigo, Kylie Minogue, James Blake & More
Get your fall playlist ready. From pop blockbusters to the return of rock icons, check out 15 genre-spanning albums dropping in September.
GRAMMYs
/
Sep 1, 2023 - 01:18 pm
With summer almost in the rear view, it's time to welcome the first must-hear albums of the fall season. With the onset of chillier days comes a genre-spanning array of new music — from R&B sensation Jorja Smith to indie-rock maestro Mitski. 
September's first big release comes from rock royalty the Pretenders, who return at the top of the month with their twelfth studio album, Relentless. The following week, pop firebrand Olivia Rodrigo will reveal GUTS, the feverishly anticipated follow-up to her 2021 debut, SOUR. 
Rodrigo shares a release date with star-studded company, including disco queen Róisín Murphy, dance veterans the Chemical Brothers, shapeshifting singer/songwriter James Blake, and soul newcomer Jalen Ngonda. Elsewhere in the month, there's something for all tastes, from the pop-rock reawakening of Demi Lovato to the noodly electronics of Animal Collective.
As we gear up for a season packed with musical highs, we've put together a handy guide to the 15 must-hear albums dropping in September 2023.
The Pretenders - 
Relentless
Release date: Sept. 1
For a band that released its debut album in 1979, the Pretenders still sounds remarkably vital 44 years on. Led by iconic songwriter and frontwoman Chrissie Hynde, the band is back in full force this September with the appropriately titled Relentless, which follows 2020's on-form Hate for Sale. 
The Pretenders announced their twelfth LP with a rousing-yet-poetic lead single, "Let the Sun Come In," and the album closes with an intriguing collaboration with Radiohead's Jonny Greenwood on strings. 
"I think anyone in a band is constantly questioning if they should keep going," Hynde said of the album's title in a statement. "It starts as a youthful pursuit and eventually, it makes you wonder, why am I doing this? It's the life of the artist. You never retire. You become relentless."
Speedy Ortiz -
Rabbit Rabbit
Release date: Sept. 1
Philadelphia rock quartet Speedy Ortiz has kept fans waiting five long years for a new LP, having released their pop-inflected Twerp Verse back in 2018. This September, the band returns with Rabbit Rabbit, its first album on mercurial frontwoman Sadie Dupuis' label, Wax Nine. 
To record Rabbit Rabbit, Speedy Ortiz jumped between two locations steeped in rock lore: Rancho de la Luna in Joshua Tree and Sonic Ranch in Tornillo, Texas. The band has already shared a few songs so far, including the spiky "You S02" and the crunching, cathartic closer "Ghostwriter." The album also opens with a song called "Kim Cattrall."
"I turned 33 while writing this album, a palindrome birthday and a lucky number associated with knowledge," Dupuis said in a statement. "I wanted to mark how I was making better choices as I got older, letting go of heedless anger even when it's warranted."
Olivia Rodrigo - 

GUTS
Release date: Sept. 8 
As far as breakout albums go, Olivia Rodrigo's SOUR was about as good as it gets. Powered by the stage-setting singles "drivers license" and "deja vu," the album dropped in May 2021 as a balm for dark pandemic days. Coming in at a lean 34 minutes, SOUR was all killer, no filler— and went on to pick up Best Pop Vocal Album at the 2022 GRAMMYs, alongside Rodrigo's wins for Best Pop Solo Performance ("drivers license") and Best New Artist. 
With Rodrigo now a bona fide pop superstar, she's readying her second album, GUTS, for a buzzy September drop. Lead single "vampire" arrived back in June with a lush, swelling sound (producer Dan Nigro makes several appearances on GUTS) and score-settling lyrics that cut like a knife. Rodrigo followed this strong return with "bad idea right?," a gleefully fun throwback to the pop-punk and grunge that soundtracked her teens.
In an interview with the New York Times ahead of GUTS, Rodrigo enthused about embracing crunchy guitars and big emotional swings: "\[I\] always loved rock music, and always wanted to find a way that I could make it feel like me, and make it feel feminine and still telling a story and having something to say that's vulnerable and intimate."
James Blake -
Playing Robots In Heaven
Release date: Sept. 8 
Following 2021's acclaimed Friends That Break Your Heart, which featured guest turns from the likes of SZA, JID and Monica Martin, James Blake is stripping it back to basics on his sixth studio album, Playing Robots Into Heaven. 
This time around, the etherally-voiced singer has seemingly gone back to the electronic roots of his earlier works that emerged as part of the UK's post-dubstep scene. 
With no featured guests, the tracklist includes the already-released singles "Big Hammer," which is all chopped-up samples and low-end frequencies, and "Loading," which recalls the vocal manipulations of the producer's self-titled debut LP. Blake also shared the ambient title track, which will close the album in perfect contemplation. 
Jalen Ngonda -
Come Around and Love Me
Release date: Sept. 8
Growing up outside of Washington, D.C., Jalen Ngonda was immersed from an early age in soul music, courtesy of his music-obsessed father. Fast forward to 2023, and Ngonda is himself a talented soul artist signed to the revered Brooklyn indie label Daptone Records. 
The singer's debut album, Come Around and Love Me, features lushly arranged singles "If You Don't Want My Love" and "Just Like You Used To," which showcase his timeless vocal prowess.
In a statement announcing the album, Ngonda revealed, "To a stranger, I'd describe my music as modern soul and R&B, while trying to fit in the Beach Boys and the Beatles somewhere in between."  
The Chemical Brothers -
For That Beautiful Feeling
Release date: Sept. 8
On their ninth album, 2019's No Geography, UK electronic duo the Chemical Brothers sounded thrillingly energized. Now, after weathering a global pandemic, the veteran producers return with their tenth studio outing, For That Beautiful Feeling. 
The album features a new version of the duo's cautiously hopeful 2021 release, "The Darkness That You Fear," alongside the propulsive, classically-Chems single, "No Reason," and collaborations with indie darling Beck and French singer/songwriter Halo Maud. 
The duo is set to follow the album in October with a career-spanning retrospective book, Paused in Cosmic Reflection, that'll have fans clamoring. 
Demi Lovato -
REVAMPED
Release date: Sept. 15
Already an experienced master of reinvention, Demi Lovato is continuing her rock era with REVAMPED 5. On last year's Holy Fvck, the pop chameleon wholeheartedly embraced hard rock and pop-punk, including collaborations with Yungblud, Royal & the Serpent and Dead Sara. 
While touring Holy Fvck, Lovato also played heavier versions of her earlier songs, and discovered her fans loved it. This inspired her to re-record rock versions of ten songs from past albums, including Demi and Confident, which are now brought together on REVAMPED. 
On the evidence of early singles like "Heart Attack (Rock Version)" and "Sorry Not Sorry (Rock Version)", the latter featuring Guns N Roses shredder Slash, Lovato is relishing the chance to rock out. 
Mitski - 
The Land Is Inhospitable and So Are We
Release date: Sept. 15
Back in July, ever-inventive singer-songwriter Mitski sent a voice memo to fans via her newsletter. "Hi, this is Mitski, and I'm at Bomb Shelter Studios in Nashville, where we recorded my new album that's coming out," Mitski revealed. "It's called The Land Is Inhospitable and So Are We, and its first single is coming out on Wednesday." 
That beautifully elegiac first single "Bug Like An Angel" suggests a heart-rending album to come from one of the boldest voices in indie-rock. The single also features a surprising (and powerfully effective) appearance from a 17-person choir that's likely to appear elsewhere on The Land Is Inhospitable and So Are We. As Mitski teased in a statement, "This is my most American album." 
NEEDTOBREATHE -
CAVES 
Release date: Sept. 15 
Following 2021's Into The Mystery and its country-rock crossover hit, "I Wanna Remember," featuring Carrie Underwood, Christian rock troupe NEEDTOBREATHE returns with their ninth album, CAVES. 
As documented in an intimate making-of video, the GRAMMY-winning band assembled in a house overlooking the majestic mountains of Utah to begin writing the album, which they completed while on the road with OneRepublic. 
"We always believed we could make a record that would feel at home on the world's biggest stages," the band wrote in a statement announcing CAVES. "It was important to us to prove that we could. This is the most ambitious record we've made in a really long time."
Kylie Minogue -
Tension
Release date: Sept. 22
Thanks to the runaway viral success of her dance-pop earworm "Padam Padam," 2023 has already been a triumphant year for Australian pop veteran Kylie Minogue. Released in May, the single went on to vie for song of the summer status, powered by countless dance videos on TikTok and its warm embrace as a Pride anthem. 
Buoyed by her surprise chart hit, Minogue will release her sixteenth studio album, Tension. As suggested by the glossy cover art, and the presence of producers such as Oliver Heldens and Biff Stannard, Minogue is ready to reclaim her electro-pop crown. 
"I started this album with an open mind and a blank page," Minogue said in a statement. "Unlike my last two albums, there wasn't a 'theme.' It was about finding the heart or the fun or the fantasy of that moment and always trying to service the song." 
Bakar -
Halo
Release date: Sept. 22
Acclaimed British artist Bakar will help kick off the month in style with his second album, Halo. The sophomore release is billed as a sonic counterpart to his genre-hopping 2018 mixtape, BADKID. Like that breakout release, Halo is set to blend indie, punk and hip-hop, with Bakar's beguiling voice at front and center. 
Ahead of a busy summer jumping between festival stages, Bakar dropped a mood-lifting single, "Alive!," accompanied by a music video featuring the artist bringing traffic to a standstill (for real) in Central London. 
Animal Collective -
Isn't It Now?
Release date: Sept. 29
Following 2022's Time Skiffs, experimental pop four-piece Animal Collective returns with its most expansive album to date. With a total runtime of 64 minutes, Isn't It Now? will explore a rich sonic palette, as suggested by the layered and hypnotic single, "Soul Capturer."
Co-produced, mixed and recorded with GRAMMY-winning producer Russell Elevado, Isn't It Now? reportedly finds each band member digging deep into their current musical whims — such as multi-instrumentalist Panda Bear focusing more on drumming. 
The centerpiece of the album is "Defeat," a 22-minute epic that captures Animal Collective at its most exploratory. 
Jorja Smith -  
Falling or Flying
Release date: Sept. 29
As one of the brightest stars to emerge from the UK in the past decade, Jorja Smith has already put together an accomplished discography. Following her 2018 debut, Lost & Found, and 2021's three-track EP, Be Right Back, Smith will release her most complete artistic statement to date. 
Like her previous releases, the singer's long-awaited second album, Falling or Flying, will connect the dots between soul, R&B, UK garage and house, with a song for every mood and situation. 
"This album is like my brain," Smith said in a statement. "There's always so much going on but each song is definitely a standstill moment." So far, Smith has given us two standout singles — the garage-tinged "Little Things" and the more contemplative "Try Me" — so anticipation is sky high. 
TINASHE - 
BB/ANG3L
Release date: TBD 
While it's yet to lock an official release date, the hype is building for Tinashe's sixth studio album, BB/ANG3L — her first under a new deal with GRAMMY-winning hitmaker Ricky Reed's record label, Nice Life. 
"I've enjoyed stripping back layers of aesthetic fluff, smoke & mirrors, and white noise to get down to the core of myself," the alternative R&B star said of the album in a statement. 
On lead single, "Talk to Me Nice," Tinashe's indelible smoky vocals are offset by skittering, seductive production from hip-hop beatmaker Scoop DeVille and electronic artist Nosaj Thing. Follow-up single "Needs" is another undeniable bop, setting the stage for a standout album.
(G)I-DLE -
HEAT
Release date: Oct. 15
Prolific K-pop girl group (G)I-DLE is set to release its first English language project, HEAT. 
HEAT follows the group's 2022 debut album, I Never Die, which opens with the pop-punk-influenced single, "TOMBOY." While little has been revealed about HEAT, the project comes via the Asian market-focused U.S. music company 88rising and South Korean label Cube Entertainment, and will showcase the songwriting prowess of group leader Jeon So-yeon. 
(G)I-DLE has released one single from HEAT so far — the highly polished synth-pop love song, "I DO" — and the anticipation has K-pop fans feeling giddy.
50 Artists Who Changed Rap: Jay-Z, The Notorious B.I.G., Dr. Dre, Nicki Minaj, Kendrick Lamar, Eminem & More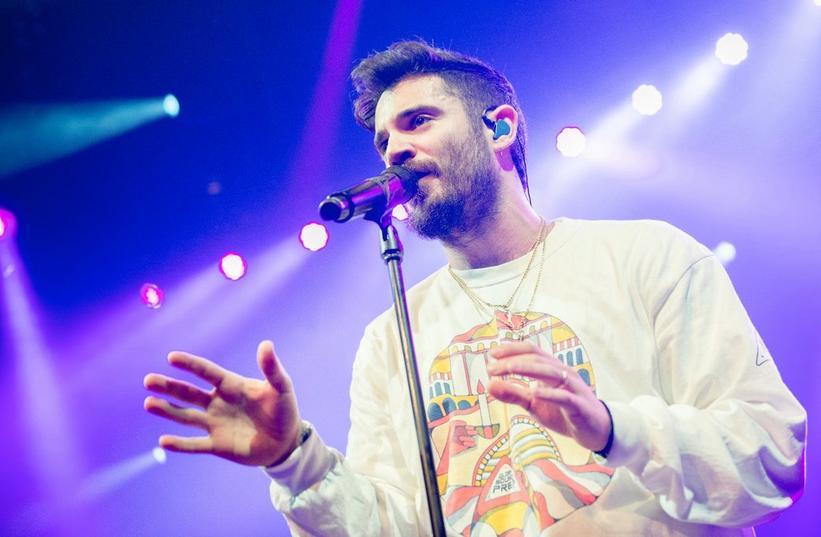 Jon Bellion performs in London in 2019.
Photo: Ollie Millington/Redferns
list
9 Songs You Didn't Know Jon Bellion Wrote & Produced: Hits By Justin Bieber, Selena Gomez & More
Pop superproducer Jon Bellion is the man behind Tori Kelly's new ep, 'tori,' but he's also been involved with countless hits for more than a decade. Check out nine of Bellion's biggest songs, from Eminem to Jonas Brothers.
GRAMMYs
/
Aug 3, 2023 - 01:36 pm
If the name Jon Bellion sounds familiar, it's probably because of his 2016 single "All Time Low." With its relentless "low-low-low-low-low" chorus, the electronic-fused pop confection scored Bellion his first major hit — as a solo artist, that is.
Prior to Bellion's breakthrough with his debut solo single, he'd already made a name for himself behind the scenes by writing and producing songs for the likes of Eminem, Jason Derulo, Zedd and CeeLo Green. And in the seven years since "All Time Low" became a top 20 hit, he's celebrated plenty of other smashes with some of pop's A-listers from Christina Aguilera to Justin Bieber.
This year alone, he worked with the Jonas Brothers to executive produce their statement-making record The Album, helped shape Maroon 5's "Middle Ground" — which is expected to be the lead single off the veteran pop-rockers' forthcoming eighth studio album — and teamed up with Switchfoot for an orchestral 2023 update of the band's 2003 breakout single "Meant to Live."
Bellion's most recent work can be heard on Tori Kelly's new self-titled EP tori, which dropped July 28. Along with producing the project, Bellion joined Kelly for a magnetic, electro-tinged track titled "young gun." Upon the EP's release, Kelly herself noted Bellion's impact, calling their collaboration "the start of something really special."
In honor of Bellion's latest project, take a look at nine songs you may not have known contained Bellion's signature touch — a roadmap to his becoming one of the most in-demand producers of the moment.
Eminem feat. Rihanna — "The Monster"
One of Bellion's earliest smashes came courtesy of Eminem — well, and Bebe Rexha. The pop singer penned the track's dark hook while working on her debut album, but it later made its way to Eminem and eventually shapeshifted into his fourth collaboration with Rihanna. The song became the duo's second No. 1 collaboration following 2010's "Love The Way You Lie" and remains one of most monstrous hits in Bellion's career.
Jason Derulo — "Trumpets"
Jason Derulo worked solely with Bellion on this top 20 hit from his 2013 Tattoos, which was later re-packaged as 2014's Talk Dirty. Built around an irresistible horn line of, yes, literal trumpets, Bellion and Derulo concocted a bouncy, flirtatious symphony to smoothly objectify the R&B singer's lady love, and manages to name drop Coldplay, Katy Perry and Kanye West over the course of just three minutes and thirty-seven seconds.
Christina Aguilera feat. Demi Lovato — "Fall in Line"
Bellion handled production on Christina Aguilera's fierce 2018 team-up with Demi Lovato, "Fall in Line," off the former's 2018 LP Liberation. Behind the boards, Bellion effectively captured all of the feminist rage and empowerment that the two vocal powerhouses lit into their lyrics, pairing their sneering vocals with a vamping strings section, rattling chains and a robotic male overlord futilely demanding, "March, two, three, right, two, three/ Shut your mouth, stick your ass out for me."
"Fall in Line" scored a nomination for Best Pop Duo/Group Performance at the 2019 GRAMMYs, marking Aguilera's twentieth career nod and Lovato's second. 
Maroon 5 — "Memories"
To kick off their seventh album, JORDI, Maroon 5 enlisted Bellion to co-write lead single "Memories." The gentle ballad found frontman Adam Levine mourning the loss of a friend, pouring one out over a lilting reggae-pop line that cleverly samples Johann Pachelbel's "Canon in D Major." While the heartfelt song is dedicated to the band's longtime manager (and namesake of the LP) Jordan Feldstein, who tragically passed away in 2017 due to a blood clot, the relatable sentiment of "Memories" helped it peak at No. 2 on the Hot 100.
In addition to "Memories," Bellion also worked with the band on two other songs from JORDI, co-writing fourth single "Lost" as well as Anuel AA and Tainy collab "Button." Three years later, he would reunite with the band to co-write and co-produce their latest, equally delicate single "Middle Ground" alongside the likes of Andrew Watt and Rodney Jerkins.
Miley Cyrus — "Midnight Sky"
Miley Cyrus came raring into her glam rock-inspired album Plastic Hearts on the back of "Midnight Sky," an unapologetic statement of independence following her split from longtime love Liam Hemsworth. Dripping in sultry synths, the power ballad took a page from '80s rock icons like Joan Jett, Debbie Harry and Stevie Nicks.
The sound was an entirely new one for Cyrus — which is one of Bellion's tools when working with a new superstar for the first time. In a 2023 Billboard interview, he likened his approach to inventing a new kind of ride for the given A-lister. "They have already built an amazing theme park: millions of people go to it and experience their roller coasters," he said. "They put me in charge of revamping or creating a new section of the theme park, and they let me be the foreman of it all." The new style worked in Cyrus' favor, and earned Bellion yet another top 20 hit on the Hot 100.
Justin Bieber — "Holy"
Bellion's fingerprints are all over Justin Bieber's 2021 album Justice, starting notably with its Chance the Rapper-assisted lead single "Holy," which he both co-wrote and co-produced. The superproducer contributed to six other songs on the pop-driven LP — including the pop radio No. 1 "Ghost," which was inspired by Bellion's late grandmother — as well as three deluxe tracks. And though Bellion didn't have any credited features, his voice can still be heard: he offered background vocals on seven of the songs.
Justice earned Bellion his very first GRAMMY nomination, as the project was nominated for Album Of The Year at the 2022 GRAMMYs (Bieber also received seven other nods). 
Selena Gomez — "My Mind & Me"
Bellion first collaborated with Selena Gomez on Rare album cut "Vulnerable" alongside Amy Allen, Michael Pollack and The Monsters & Strangerz. Two years later, the entire team reunited for the title track to the pop singer's Apple TV+ documentary My Mind & Me.
Bellion and co. helped Gomez tap even further into the most vulnerable side of her psyche to date. "Vulnerable" saw Gomez letting her guard down with a new flame, but "My Mind & Me" allowed her to completely lay bare her mental health journey. "Sometimes I feel like an accident, people look when they're passin' it/ Never check on the passenger, they just want the free show," she sings. "Yeah, I'm constantly tryna fight somethin' that my eyes can't see," over spare guitar and piano.
Jonas Brothers — "Waffle House"
After the success of their 2019 comeback album Happiness Begins with producer Ryan Tedder, the Jonas Brothers recruited Bellion to helm the boards on their 2023 follow-up The Album. The producer helped the hitmaking siblings tap into a new facet of their pop-rock sound, finding inspiration in the '70s music their dad raised them on. (As Joe Jonas told GRAMMY.com upon the album's release, Bellion "was saying exactly what we were hoping for" when they first met to mull over ideas.)
While Bellion had a hand in every song on The Album, second single "Waffle House" is the latest to earn both him and Jonas Brothers a top 15 hit on pop radio. Bellion also serves as the one and only featured artist on The Album, coming out from behind the boards and into the vocal booth for bombastic closer "Walls."
Tori Kelly — "missin u"
Tori Kelly first linked up with Bellion thanks to Justin Bieber, as the pair worked together with the Biebs on tender bonus cut "Name" from the Justice sessions. So, when it came time to launch a new era with her self-titled EP tori, the songstress turned to Bellion to help bring her vision to life.
On lead single "missin u," the two-time GRAMMY winner throws the guitar-driven singer/songwriter vibes of her past work out the window in favor of a sleek R&B sound reminiscent of the early 2000s. The sonic gear shift is a natural fit for her lithe voice as she replays a romance that "was rainin' purple skies in my room." Somehow, Kelly even manages to outdo the vocal acrobatics of "missin u" with a deliriously brilliant "R&B edit" that adds even more layers, soul and vocal flourishes to the single.
"When I first started working with Jon Bellion, we were just beginning to scratch the surface on a new sound that truly felt like my own," Kelly explains in a video celebrating the release of her self-titled EP tori. "I know that I'm gonna look back on this collaboration as the start of something really special." As for Bellion's thoughts on his latest project? "Tori Kelly's the greatest vocalist of all time!"
Ariana Grande's Musical Growth In 15 Tracks, From "The Way" To "Positions"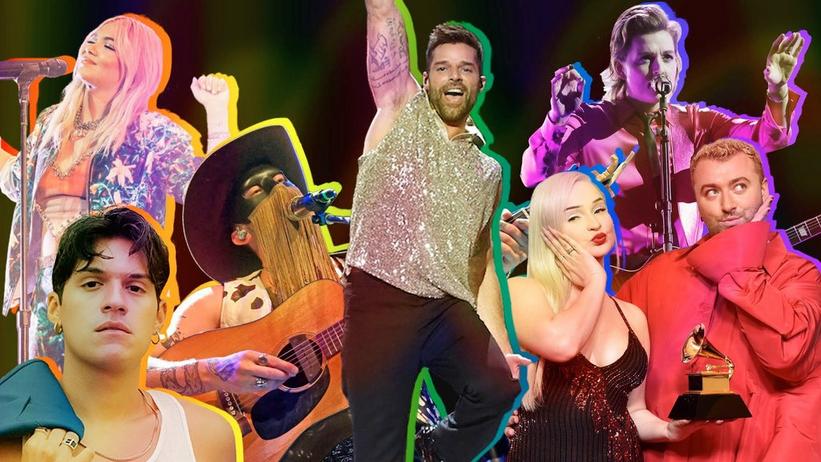 (L-R, clockwise): Hayley Kiyoko, Ricky Martin, Brandi Carlile, Sam Smith, Kim Petras, Orville Peck, Omar Apollo
Photo: Kristy Sparow/Getty Images, Kevin Winter/Getty Images for LARAS, Kevin Winter/Getty Images for The Recording Academy, Alberto E. Rodriguez/Getty Images for The Recording Academy, Stephen J. Cohen/Getty Images, Gustavo Garcia Villa
news
Listen To GRAMMY.com's LGBTQIA+ Pride Month 2023 Playlist Featuring Demi Lovato, Sam Smith, Kim Petras, Frank Ocean, Omar Apollo & More
Celebrate LGBTQIA+ Pride Month 2023 with a 50-song playlist that spans genres and generations, honoring trailblazing artists and allies including George Michael, Miley Cyrus, Orville Peck, Lady Gaga and Ariana Grande and many more.
GRAMMYs
/
Jun 1, 2023 - 04:21 pm
In the past year, artists in the LGBTQIA+ community have continued to create change and make history — specifically, GRAMMY history. Last November, Liniker became the first trans artist to win a Latin GRAMMY Award when she took home Best MPB Album for Indigo Borboleta Anil; three months later, Sam Smith and Kim Petras became the first nonbinary and trans artists, respectively, to win the GRAMMY Award for Best Pop Duo/Group Performance for their sinful collab "Unholy."
Just those two feats alone prove that the LGBTQIA+ community is making more and more of an impact every year. So this Pride Month, GRAMMY.com celebrates those strides with a playlist of hits and timeless classics that are driving conversations around equality and fairness for the LGBTQIA+ community.
Below, take a listen to 50 songs by artists across the LGBTQIA+ spectrum — including "Unholy" and Liniker's "Baby 95" — on Amazon Music, Spotify, Apple Music, and Pandora.