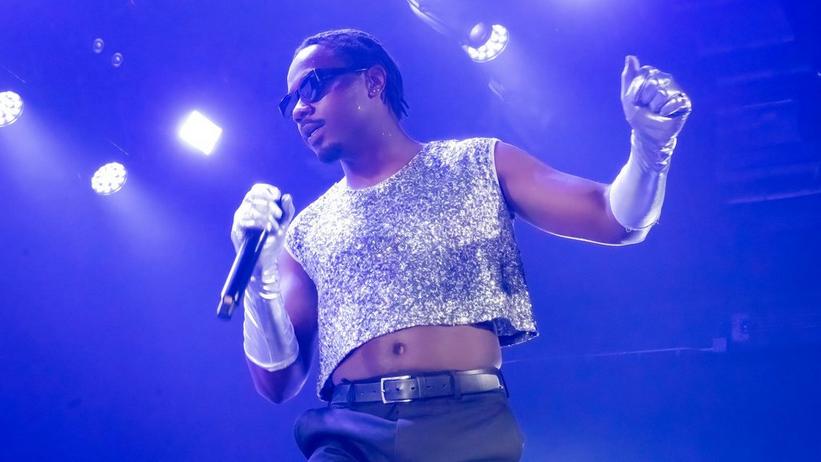 Channel Tres performs in New York City
Photo: Astrida Valigorsky / Getty Images
interview
Channel Tres' Ascension: How The Compton Producer & Rapper Found Himself Through House Music
Channel Tres discusses his new EP, 'Real Cultural S—,' his love of Teddy Pendergrass, and glowing up as you grow up.
GRAMMYs
/
Feb 22, 2023 - 06:26 pm
It's about damn time Compton-bred singer, rapper, producer, DJ  Channel Tres is recognized and celebrated for the superstar he is. 
His latest body of work, the Real Cultural S— EP, dropping on Feb. 24, is just the chance to do so. It includes the jubilant lead singles "6am" and "Just Can't Get Enough," the latter featuring the perfect use of a Teddy Pendergrass sample, plus three new tracks.
But Tres has long demonstrated his star power with confidence, with 2022 being his biggest year yet. He dropped the palate-cleansing refresh, an eclectic mixtape of vibey instrumentals that showcase his skills as a producer and as an artist unwilling to be boxed in. In March, he offered the clubby Acid / Ganzfeld two-tracker, and followed by the sassy "hollaback b*tch" with Mura Masa and Shygirl. The single "No Limit" provided a fitting anthem for the ascending star, and marked Channel Tres' signing to RCA Records.
The "Topdown" artist also brought back his captivating live show, with more dancers, fresh bedazzled 'fits, and a sleek stage design across the country in 2022. He made his Coachella debut and tore up other big festivals like New York's Governors Ball and San Francisco's new Portola Fest. He sold out three nights in a row in his hometown, at Los Angeles' Fonda Theater in December.
An in-demand collaborator, Tres is regularly tapped by a wide range of dance and pop artists including Tove Lo, SG Lewis, Honey Dijon, TOKiMONSTA, Duke Dumont, Polo & Pan, and Flight Facilities to bring his infectious grooves and swagger to their tunes. In 2021, Tres' fire collabs included Polo & Pan's "Tunnel" and Duke Dumont's "Alter Ego."
Channel Tres has come a long way since his 2018 debut — the still fresh-as-ever "Controller" — but he's also become more grounded in the process of his glow up. GRAMMY.com first sat down with Channel Tres in 2019 to discuss his Isaac Hayes-nodding Black Moses EP, which he followed up with 2020's "Weedman" and his sunny, timely pandemic mixtape, i can't go outside, featuring Tyler, The Creator and Tinashe.
GRAMMY.com sat down with Channel Tres once again — this time at Bloom & Plume, a Black-owned coffee shop in Los Angeles — diving deep into his new EP and how he found his musical voice.
On the EP opener "Sleep When Dead," you talk about people not vibing with your sound or the beats you're making, and then making the decision to be yourself. Can you speak to finding your musical voice?
I was just referring to my early years of making music. I started off as a producer. My style was always a little left of center…because of not knowing music and not knowing certain things. I think that's sometimes the best creatively, because you're not following form, you're not following any rules, you're just creating from a very, very pure place. And I'm still like that. But now I know more about music, so everything's more in shape and I know how to achieve certain things.
I grew up with a lot of people critiquing me and around a lot of very talented musicians. The era was really rap heavy and there weren't many Black artists exploring different genres; you were kind of taught to just do one thing. But I've always been somebody who just does what I want, instead of doing what people want me to do. So, I would be in rap sessions and be like, "Let me just play this weird beat." There were times I walked into sessions and would be kicked out because I wasn't where I am now.
That gave me the motivation to work harder. Nas says, "Sleep is the cousin of death." It's not a really healthy thing to be on, but at the time, I equated sleep to being lazy or not being able to get things done. In my younger years, I would stay up a lot. Now, I sleep more and I'm pretty healthy. But "Sleep When Dead" is just kind of a figure of speech: work hard until you get to achieve goals.
I was self-taught at first, but then I went to school when I was 21 and I got classically trained.
Did you find a mentor at a certain point, or was it about finding that mentor inside of yourself?
I found all my mentors on YouTube; I'm a product of YouTube university. I would watch beat videos and take classes online. And then once I was in school, I had teachers teaching me things musically. I would study Hit-Boy. I got to tour with Anderson .Paak early on — when I was DJing for Duckwrth we opened for him, and every time I would get [time with Anderson], I would ask him hella questions, and then I would watch him.
I'm a sponge. If I'm around somebody that has something I want or is just really good at things, I watch and I learn. I'm always like that. The world can teach you a lot. Nobody has to be your mentor directly, but if you put yourself around good people, you learn things.
On "Just Can't Get Enough," you sample Teddy Pendergrass — how did that song come together? Did you start with the sample first, or the mood?
It started off as a love story. I was going through something in my love life, and I just imagined this realm of getting married and exploring a life with someone and how that feels. And how when you're in love with somebody, you just can't get enough of them.
The Teddy Pendergrass sample came because I was studying him. He was a ladies' man, and performance-wise, I was studying him a lot. He was a good inspiration. Teddy is just a big inspiration, as far as how he conveyed emotion in his vocals. And with Harold Melvin & The Blue Notes, he was the lead singer but the group wasn't named after him. I can relate to that; doing all this work and not getting the recognition. But when he stepped out, he stepped out and it was time. 
Do you have a favorite Teddy Pendergrass song?
It's not his song, but It's from the Blue Notes; "The Love I Lost" is one of my favorite songs.
"6am" is a super fun song, and the music video directed by Tajana Bunton-Williams is also super fun, with '70s inspired fits and artsy parking garage shots. What was the vision for that video?
The vision for that was simple, to look cool. I grew up with my great grandparents and when it was Easter Sunday, we got to wear suits, everybody got dressed up. I miss that energy. I don't really go to church anymore, and my great grandparents have passed away.
I feel like I stepped away from that for a while and now my style is maturing again. I'm going back to my roots of how my great grandfather dressed, and how people took pride in what they were wearing. I wanted to do that in a music video and get that feeling again of Easter Sunday or something, but also just sexy. I just wanted to get the fellas together and dance and show we're happy. Growing up, it was always a woman thing to be like that and enjoy yourself, but I feel as we're getting better in society [that's changing]. We all have masculine energy and feminine energy and that's what makes us beautiful as people.
As I'm growing up, I'm realizing that none of [those gender expectations] matter; I can make my life the way I want it. I use videos and different things to explore that. Also, I used to think low of myself, to where I didn't want to dress up because I thought I'm not cuter than the next person. You know, that insecurity. So now, it's like, nope, we're gonna make this a big deal.
My grandma loves the song.
"Chucks" with Terrace Martin is such a perfect melding of your sounds and vibes. How did you two link up and how'd the song come together?
I knew about Terrace since 2009, 2010, just from being from L.A. He was one of my inspirations back then. We linked up maybe a couple years ago, he just DMed me and we made a relationship over that. I met up with him to work on his [2021] album Drones. I wrote a song four years before that called "Drones" and I played it for him. I was like, "Bro, you're on the same f—ing frequency." And then we wrote the song "Tapped" for Drones. After that, we were just really cool.
And "Chucks" came from a session I had with Ty Dolla $ign. (Ty is credited as a co-writer and co-producer of the track.) Ty and I made the track and Ty played it for Terrace, and Terrace put horns and his vocoder on it and made it his, and hit me up and asked to put it out.
These dudes are my idols, so it's always trippy for me. I'm like, Damn, I'm just working with these dudes casually now.
Do you usually reach out to people? Or do you wait for people to reach out to you?
I try to read the vibes. Some things come to me, and then some things, if I push for it, it'll come. I just try to follow my intuition on certain things. Some people are really busy….So I'm not a tough person, like, "You got to get back to me." I believe in the universe and connections; things happen when they're supposed to.
I love when connections and collaborations feel like synergy and like they're supposed to come together, rather than me forcing it. My collaborations usually work because it just flows. 
How do you foster your relationship with your intuition, especially when you're super busy or there's a lot going on?
I mean, a lot of it is breathing. Not making rash decisions, taking time. If I feel uneasy, I just completely disconnect from it, and go to sleep [before deciding] or I say, "Just give me a second" and think some stuff out. And working out and listening to audiobooks and reading stuff; filling yourself up with things that help you. You are what you eat, you are what you listen to, you are a lot of the things that you put inside yourself.
The more I fuel myself with positive things and different things that can help me, the more I see that my spirit and my mind is able to filter out bulls—, or suss out things. It's just about spending time with yourself, and learning what triggers you or learning what's going on and looking at past things that have happened, and where your intuition has led you and using that as guidance.
It's been really rad to witness your ascension in music; becoming an in-demand collaborator and selling out three nights at The Fonda. How has the glow up felt for you?
It feels like it's confirmation that if you put the work in, you will get the results. Also, all the stuff I went through before in life, a lot of it is starting to make sense. If I didn't have those situations, I don't know if I would have gotten here or even been able to handle the success. 
I'm really grateful. I want to use my platform to help people and spread love and spread that energy. I've gotten there because of all the things I've been through. And now I'm like, How can I help the next person in life, give back to my community and help my family? I can really build a business on the mindset I have now. So, everything comes when it's supposed to. 
Real Cultural S— was initially going to be an album. Why did you choose to release it as an EP?
I just felt like, conceptually, I wasn't ready. I started playing the songs on tour. It just felt like it was right for this to be the EP before the first album. I use EPs to get ready conceptually, and to get better. To put a body of work together is a lot of work. I just grew past these songs and it was unexpected for the tour to be so good. I was like, "Oh man, I gotta write on this energy now, where I'm at now and prepare for the next stage.
I got signed, and I have more collaborators I can work with; my relationships are getting stronger with other people that I would love to be on my album. Now, I have access to that, so I can make this process a little more special and document the new mindset I have.  
Those songs [on Real Cultural S—] were made between COVID and between me finding myself again. That process got me right here, now. So, it's like, let me make a project on this feeling, this vibe.
What does it feel like when you're on stage?
You just blank out. It's like playing a basketball game. You just lay out all the practice and let all the things you've been doing take over. And then you read the crowd and enjoy.
You coined your music Compton house. If you're describing it to someone, what elements are central to it?
It's just music, it's just me. I'm from Compton and I happen to make dance music. I'm not really a genre type person. I don't think anybody cares. If it sounds good, it sounds good.
I've dabbled in house music, and I make a lot of things. House is a genre that allows you to be you. For me, it's not a [specific] BPM, it's [about] being who you are. I like to put Compton on everything because that's where I'm from. It's just me being who I am, over music.
Would you say it's about the mood or the vibe or just if it sounds good, versus claiming that you're house or Compton house?
Yeah, I don't claim any genre. I like to make people dance, and I like to make people feel good. It is what it is.
House music was in a lot of conversations last year, with the Beyoncé and Drake albums. How do you feel about pop music sampling from house?
I didn't think about it, I was just happy. If it becomes accessible to more of a broader crowd because of them, great. I hope more people listen to my music. We own this music, we don't own anything here. It's all open, it's an open playing field.
I'm grateful that people explore and want to do different things and push the needle. I love Beyoncé's album. I love Drake's album a little bit. I didn't really care, it's just music to me. I don't own any genre. I found house music when I was 20 and I just explored it.
After you got into house music, is that when you started finding your sound and style?
No. I think house music just made me want to be myself more, to explore my sexuality, the way I dress, even what type of parties I like to go to. Now I'm like, "Yo, if ain't nobody dancing, I don't want to be there." At first it was about going to the club and looking good, trying to get somebody's number. Now I'm Shazaming songs, listening to what the DJ's playing, like, Oh my god, they mixed this with that record.
House music made me appreciate a party, a good DJ and mixes, and it helped me free myself from the constricting ideas I had about music. 
What are your biggest goals or intentions for this year?
My biggest goal is to just become a better human. Learning how to be more of service, more respectful, more loving, and learning how to love myself better in different ways. Also, to get better at music, performing and production.
I was watching a video of Beyoncé yesterday, she was directing her show and telling her team how they need to get this right. [I want to] be more proactive in that way, to allow my ideas to come to life and to let the people around me know what I want. And being okay with that, knowing that I have the power to advocate for myself and my art.
Destiny's Child's Debut Album At 25: How A Neo-Soul Album From Teens Spawned R&B Legends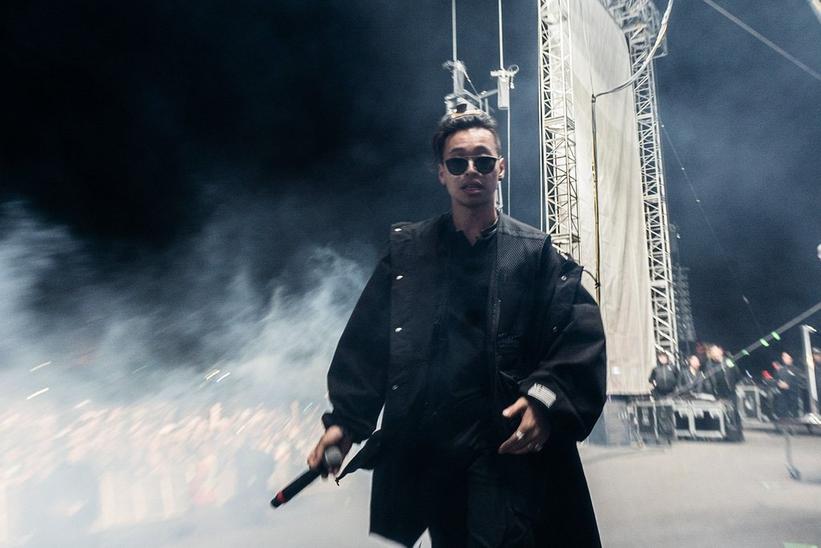 news
ZHU Talks New Rave-Ready Album 'DREAMLAND 2021,' Being Inspired By Hyphy Music & Asian Americans Finally Being Heard
ZHU's third album, 'DREAMLAND 2021,' is a tribute to returning to the dancefloor that invokes a dark, sweaty warehouse rave and features support from Channel Tres, Yuna, Tinashe and more
GRAMMYs
/
May 14, 2021 - 07:56 pm
Back in the summer of 2014, a driving, moody deep house earworm called "Faded" crept into our ears, swiftly becoming an inescapable bop around the world. It topped charts around the world—including hitting No. 1 on Billboard's Dance Club Songs chart—and made the then-mysterious singer/producer ZHU a star of the global dance scene and a GRAMMY-nominated artist.
Since his big debut, the artist born Steven Zhu in 1989 in San Francisco, California, has demonstrated his dexterity as a vocalist, producer, remixer, and collaborator, keeping mainstream dance music interesting and innovator. He's worked with Skrillex, SOFI TUKKER, Bob Moses, TOKiMONSTA and Majid Jordan, to name a few.
ZHU's third album, DREAMLAND 2021, released April 29 on Astralwerks, is a tribute to returning to the dancefloor, invoking a dark, sweaty warehouse rave, featuring support from Channel Tres, Yuna, Tinashe and more. GRAMMY.com caught up with the "Zhudio54" artist ahead of the immersive, powerhouse new album's release to learn about how it came together and what he thinks the future of dance music will look like. He also shares what the response to "Faded" felt like for him, the influence of growing up in the Bay Area on his music and Asian Americans' ongoing struggle against racism.
Let's start with the new album. Can you take us inside the dream of DREAMLAND 2021?
Yeah. For me, I think I've evolved quite a bit in the last couple of years sonically and just in my craft. I think from the beginning, people didn't really know maybe all the different assets musically that I was able to put in audio format because, even up to a couple of years ago, people didn't know that my voice was on the records or that I had written some of this or that.
This record definitely allows people to peep more into more of the whole 360 perspective of my music—from the production, to the vocals, to the features, to the different sonic landscapes. I'm pretty excited to let people get a taste of it.
Not unlike the last album, there are a lot of awesome collabs on this one—including Channel Tres, Yuna and Tinashe. How did you choose who to bring into the mix on this one?
Everything, honestly, that I do, it's just been pretty organic. I think getting in the studio with an artist always leads to either the best or worst. [Laughs.] I think with electronic music too, it's a lot of times we'll just send stuff out [to collaborators] and you never know what you're going to get back. But I really make it a point to craft the songs and the way I think the mood and direction goes. For this record, working with each artist was great. They all wanted to be on it and it was all pretty organic.
Meet Channel: Channel Tres Talks Honoring Isaac Hayes On EP 'Black Moses,' Healing With Music & Being A "Ghetto Savior"
Were the collaborations all remote or were you able to meet up in person with anyone?
I recorded everybody's vocals at my studio. The Yuna song ["Sky Is Crying"], her and I had written an earlier version of it a long time ago and I randomly stumbled upon it one day. I was like, "This song is really great, I want to put in a club." So, I redid the song and sent it to her and we finished this version of that record pretty much this year.
What was it like working with each of them?
Everything has been fast. I mean, I don't really do more than one or two takes on anything. I feel like if you're not going to get it with instinct it's not—I don't look at it as filmmaking, where you have like seven, 12, 50, 100 takes. Music is emotion first, so if it doesn't make you feel something immediately, then I usually go away from it and come back later. Or it just comes out and it's there.
And obviously, there's a lot of refining process but I've been trying more and more to keep things rolling and not as super-polished, pristine, because I want the character as well.
It's pretty easy to say this album will sound really good on a dancefloor and any kind of big-speakers situation. What do you think raving in the hopefully not-too-distant future will look like?
I think people are ready and I think when people get that taste of the feeling, they're going to go crazy. They've been starved and they're going to feast.
Do you think it's going to happen this year?
Raving? Yeah, definitely.
Related: How Will Coronavirus Shift Electronic Music? Maceo Plex, Paul Van Dyk, Luttrell, Mikey Lion & DJ Manager Max Leader Weigh In
Almost everything was shut down, but we've never had clubs and events close to this degree ever, really. Do you think it's going to lead to a new wave of dance music or that there's going to be a new underground sound? Obviously, things are going to be different, but what does it look like in your head?
Yeah, I mean, I think the people who are in it for the music are going to survive and the people who are in it just for the cash lifestyle, they probably found an alternative. Sonically, and from an underground perspective, I think it's bigger than ever. And you have people all across the world being able to access sounds and sets and know about artists that you could never have 20 years ago unless you were crate-digging or something like that.
I think it's going to go back to being kind of a purist genre, but everybody wants to experience it. So, I think we'll have a second boom, kind of a Renaissance phase for dance music and I think it just needs to be authentic and it's going to grow pretty quickly.
And for you, as a DJ/producer, what does the energy of the dancefloor feel like from that perspective?
I think a lot of dance music has been pretty geared towards streaming and radio in the past decade. I'd like to see more dancefloor-focused and groove-focused stuff. But again, with that said, I'm also not inhibited to just four-on-the-floor and having to create something that is just super 124 [BPM], all-night-long stuff.
You're actually returning to the stage very soon with your DREAMROCKS shows [at Red Rocks Amphitheatre in Colorado]. What are you most looking forward to about having an audience again?
I'd say to feel it again. Everybody is looking at the future of having these shows, but it's not the same until you really get onstage and it sets in. Right now, we're just talking about it, but talking about it does nothing until you actually get up there and really get in that moment and understand, "What am I performing now?"
It's been over a year and a half, and just to get that spark and get that kind of connection again with the fans is really the first step for me because I don't like talking about making music. I just make it.
Looking back a little bit, what did the massive success of the GRAMMY-nominated single "Faded" feel like for you back in 2014?
That was the beginning of everything. It was such a gargantuan first record that I think the expectations for me have been [high]. After that, I was like, let me just go create bodies of work and really allow people to enter this world that I built, instead of trying to chase hits and trying to replicate and manufacture the same sh*t over and over again.
I really tried not to let ["Faded"] be the metric of what I was doing, even though that was responsible for probably the biggest record released and then charting and blowing up and being in all these countries instantaneously, that I've experienced.
Did you have any idea that it would take off like that?
Nope, but I always just knew that people had a reaction to the record. I just didn't know that 60-plus countries would all be playing it. And that I would hear it in person, in some place in a distant country that I didn't even knew played my records.
Just Dance: How Nora En Pure Brings The Natural World Into Dance Music
Going a little further back, how did your experience growing up in the Bay Area, attending raves as a teen, inspire you to start making dance music yourself?
Yeah, when I grew up, I think a lot of the culture initially was hip-hop and the hyphy movement that was going on in the Bay Area, [led by] E-40 and other [rappers]. And it was this era, there was a swagger, there was a Bay Area kind of lingo, there was a Bay Area pace of life, a way you'd drive. It's hard to explain unless you grew up in that era there.
A lot of the beats for those hip-hop records were super simple. They weren't super complicated, like sampled Kanye [West] beats or like [old-school] New York hip-hop. At that time, it was very simple, just 808s, synths, and everybody just dance. It wasn't necessarily story-telling, lyrical aficionados. It was "Let's bounce with the cars, have a good time."
I think that influenced a lot of electronic music of that period of time too, in which people just wanted to just have some slappers. And I try to keep that in mind all the time, to try to not over-complicate stuff, to simplify things to where people can just really feel the rhythm around the world, in every single country. Everybody knows how to move their body regardless of if they can understand the lyrics.
When you were younger and going to raves, was there a moment when it clicked, like, "Oh, I can do this. I can make electronic music"?
Yeah. In the beginning, there was a Haight-Ashbury scene, which was a lot more kind of indie [music], like jam bands and rock, with rock clubs. And they had raves in the Cow Palace, which was huge. It was a lot of trance going on at that time, and very deep, elevator house music going on.
I didn't really realize until I was a little bit older, probably 19 or so. It was in the middle of a show and I had this realization that 10,000 people were just staring at one person playing music, and that was enough, that was the future. It didn't need to be eight people up there playing instruments. It was one person doing it. I had a sudden realization like, "Why isn't that me?" and that began the curiosity.
That was a very transitional period in San Francisco's history, before all the tech people came in. It was very much music- and art-driven, from everything to bands, to hip-hop, to DJs.
It seems like it still had a bit more of that lingering '70s vibe. Not so much anymore.
Nah. I mean, there would be Sundays in [Golden Gate] Park, were you'd go rollerblading and there'd be drum circles. There were just more artists there, but then everybody left.
This past year has been so much, a lot of darkness, a lot of unfortunate violence in addition to the pandemic. And it's all especially impacted communities of color. How do you think as a country, as people, we can better support and protect the Asian American community?
For the first time, the Asian American people spoke up and were heard and had a voice. In the last 10 years, I don't really remember where there's been significant, overwhelming support from other people solely on Asian American issues. And I think people now realize that America, in 2021, is made up of a lot of different types of people.
And most of these people have lived here for at least a generation, and they grew up at the same high schools, eat the same food, listen to the same music, they just have different skin color. They don't, especially for Asian Americans who grew up here, really identify with the native country that they're from because they didn't grow up there, but at the same time, they look like people that grew up there.
And you have this expectation of living in both worlds and carrying two burdens. And obviously, there's so many Asian countries and each one has their own unique culture. So it's hard to just generalize all that. But being in America, you are just generalized.
Yeah. That's such a good point, that it really has been an accumulation—it's not like racism against Asian Americans just popped up last year.
No, it hasn't. It's been around since any Asian person has come over, from Chinese people to Japanese people, and back to the Chinese Exclusion Act [in 1882] and Japanese internment camps during World War II.
The good thing is people are talking about it now and they can do their own research and they can go dig a little further. I don't really expect other people necessarily to fully understand, but I think if they're willing to listen, then that's already the first step.
What's your biggest hope for this year?
I think that without live events—everything from sports, to concerts, to just being able to go to city gatherings like San Francisco's Bay To Breakers [race and parade]—people need to see other people doing things that they enjoy. Then, it won't so distant and categorizing different types of people, because at these shows you get to meet new people who like the same things and then you have a personal connection with them. You get to learn about their stories, you get to experience things with them and it makes you much more open to different things.
And I think all the energy stored up, from not being able to release it, has caused people to channel it in other ways, some positive, some negative. If you can't mosh at a show, you're going to go mosh protest, if can't go trip super hard at a rave, you're going to do it elsewhere, you know what I mean? So, at least there will be a place for people to know that there's other people that are similar to them, and I think that's a big, positive thing no matter what. Bad things happen all the time, but knowing other people go through it with you is probably one of the most comforting things.
Sama' Abdulhadi Is Techno & Techno Is Freedom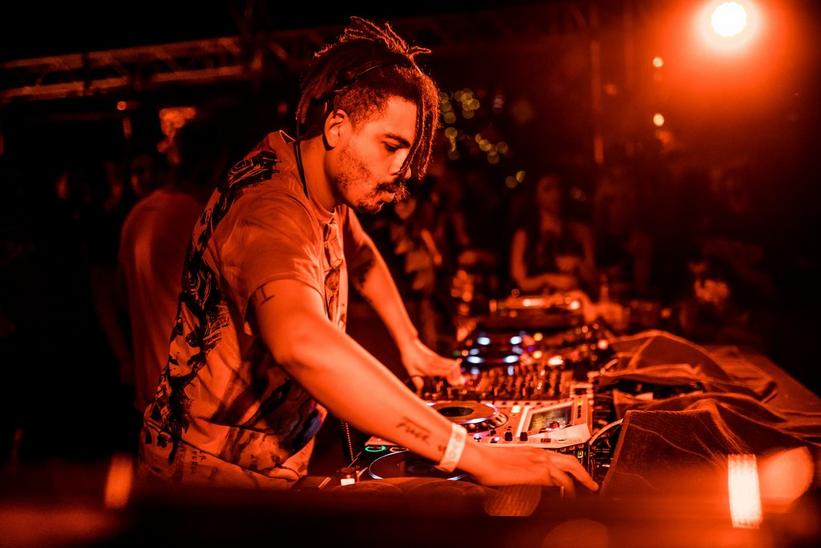 news
Seth Troxler On His Detroit DJ Education & The Rich Black History—& Future—Of Dance Music
In celebration of his Black History Month Beatport Residency, GRAMMY.com caught up with esteemed producer/DJ Seth Troxler to dive deep into the Black roots of house and techno
GRAMMYs
/
Feb 27, 2021 - 12:35 am
Legendary Detroit-bred DJ/producer Seth Troxler is perfect person to spread the gospel of what house and techno are all about—community, self-expression and killer beats. Not only has he been living and breathing those genres since his teen years, he's never lost sight of that playful raver energy, remaining approachable, goofy and optimistic despite two decades of fame. He's a stellar selection for Beatport's Black History Month Residency, where he's curated and led deep-diving conversations and DJ sets with artists representing the history and future of house and techno.
Growing up in a house-music-loving home in the suburbs just outside of techno's birthplace of Detroit, he got his first vinyl stash and DJ deck from his dad at age 15. By 17, he'd put out his first track with mentor Omar S. After six years soaking up all he could in the rich Detroit scene, he relocated to Berlin to chase his techno-rave dreams.
Living primarily between Ibiza and Berlin, Troxler's status as a top-tier, in-demand DJ/producer hasn't faltered—but also hasn't jaded him or watered down his Detroit roots. And just as he was mentored by the Detroit greats that came up before him, he continues to make space for younger DJs of color.
In celebration of the Beatport Residency, we caught up with Troxler over Zoom from Bali, where he's been spending the last few months. Dive into the fascinating, far-reaching conversation below, and make sure to tune in to the final episode of his residency Mon., March 1 from 3 p.m. CET / 6 a.m. PST to 6 p.m. CET / 9 a.m. PST time on Beatport's Twitch. You can also find all the past videos on their YouTube channel.
How did you approach the lineup and content you were bringing into your Beatport Black History Month residency?
Well, I really wanted to look at the history of electronic music, but also have somewhat of an evolution through the shows. But more than anything, I wanted to look at the three different cities known for the invention of electronic music: Chicago, New York and Detroit. The first episode was kind of Chicago and New York. Then I wanted to talk about a later [era of] Chicago, and now, my next episode is diving into proto-Detroit with Al Ester and Stacey Hotwaxx Hale. So much of the story of Detroit has only been techno, but it really was a house city before techno. There were a lot of events and history that have not been told about that period.
So, I tapped to people who were there to look at that and to open up the conversation on what is the Detroit music legacy. And then the final episode, we're going to look at new artists carrying the torch of electronic music and being Black artists. I find it really interesting that a musical genre that was founded by people of color, and in LGBTQ+ spaces, has so few representations of those people now.
With the curation of this lineup, I really wanted to go deep into that exploration—also, into the content of the music. All the music in the DJ sets is by Black artists or people of color. It's to highlight the fact that it's there and to bring the flavor of that music.
There are so many OGs that are massive in Detroit, but don't have the name recognition outside of the nerdier techno fans that dive deep. What is the disconnect?
That's a big question that everyone asks, and it's funny, the music that's promoted on different media outlets. It's just party culture, and it's not the fault of any group of people. I think, now, especially within our wokeness and with the popularity of electronic music, people want to look back at its roots and see where it comes from. I think people of color in electronic music and house music have a stylistically different approach that's really fruitful for everyone. So, it's really cool that people are now trying to engage more, and more opportunities are coming up, like this one, to promote that past as well as show the future of what electronic music can be.
Also, it's about, more than anything, showing representation for youth of color and those communities to understand that this is a real thing. Everybody who's a connoisseur of electronic music that doesn't know the history of it, then even less so do the young kids in urban neighborhoods know that it's a culture that came from, actually, those exact neighborhoods.
And we were talking about it the last episode with Paul Johnson and K-Alexi, that people started getting really into rap in urban areas because they saw those rappers as success stories—of getting out of ghettos and situations [like that]. Many people in electronic music from those areas have gotten out of those places, traveled the world and lived incredible lives. And those are also success stories that we need to show the youth of today for creating something new for tomorrow.
What's something that you learned, or that's been surprising to you, during these Beatport conversations?
So much. Being able to speak to Doctor Russ was incredible, as was speaking to Tony [Humphries] and Ron [Trent]. Even for myself, [who has] read every book and spent my last 21 years of my life diving so deeply into this culture, there are so many anecdotes and little stories that you can only really get out of peer-to-peer oral histories. There's an openness when friends and peers are talking to each other that you don't quite get when you're speaking with a journalist, or in a more structured conversation.
Like in the Ron and Tony conversation, the two of them [related] stories, and there are so many little things I didn't know. Like, there was a church underneath [the former Newark, New Jersey club] Zanzibar, and other little factoids. I just sat there in awe and imagination hearing these guys talk. We're really at a special point in time where so many of the creators and originators of this music are still alive to give you oral histories. It's almost like hearing from Robert Johnson about the invention of rock and roll during the height of The Beatles.
The popularity of electronic music is like never before. EDM culture made a big bump in sales and popularity jumping over to America [in the 2010s] and took over the mantle of what electronic music is. That was a real starting point for American culture to get back into electronic music. But now, throughout most cities and countries, EDM is somewhat fading, and now it's more tech-house and techno, are becoming the popular forms of this music. It's interesting to me with that kind of—this didn't work in economics—trickle-down effect.
Don't Reagan-ize house music.
That's funny. [Laughs.] But with that trickle-down of interest, it's now shedding the light and opening the doorways of the rich history that is in house music, and all the musical possibilities that had been there. It's beautiful. The deeper you go into music, the more you find things that enrich both you and culture as a whole.
"Conversations like this are already a step forward, acknowledging the roots. I wish more often than Black History Month that we could acknowledge these contributions and give it that airplay."
More: Record Store Recs: Chicago House Hero Marshall Jefferson On Representation In Dance Music
What do you think the dance music community and industry need to do to better honor the roots of dance music, and also bring the current space back towards those radical, inclusive roots?
It's a really complicated question. Conversations like this are already a step forward, acknowledging the roots. I wish more often than Black History Month that we could acknowledge these contributions and give it that airplay. But also, it's funny, with Black Lives Matter and other things for it to be happening during a pandemic, it's opened up the conversation for people finally to start looking at it as a thing that has been not given the proper love or acknowledgement that it should. And acknowledgment is key to everything, as with the LGBTQ+ community, or women, or anything. It's the acknowledgement of our existence, I think, that plays a role in moving forward.
As far as institutions are concerned—say, particularly with the GRAMMYs—maybe an opening of a category that focuses on more than the pop side of electronic music, looking at the underground, perhaps a house music category. I think that would open up more opportunities to acknowledge Black artists. Because if you're looking at—Louie Vega actually has a GRAMMY—DJ Sven or gospel house, it's really hard to put those side by side, let's say, with a more commercial EDM act in terms of Best Dance/Electronic Album. They don't really fit.
"I think it's all a matter of time, because the artistry is the thing that should shine the brightest, and the art is not lacking. So, it's about the acknowledgement and visibility to said arts, that will really bring the things forward."
Related: Brandon Lucas Talks Staying Hopeful, Working With Dr. Cornel West & Empowering Dance Producers Of Color
I think it's become clear that in most societies, especially the United States, more space needs to be made for people of color and for other communities that have been systematically kept out. And dance music, we need to be mindful of the people we promote to the top.
Yeah, definitely. I'm really lucky to have been in that position of being at the top, and then always using my position to also open the doors for many other people. I'm very much into that mentorship type of role. However, when The Martinez Brothers and I started our Tuskegee label and started to look around, we were like, "How is there only us?" We grew up mentored by some of the greats of New York and Detroit, but out of all those kids and all that great tradition, there were only five or six people that came out of it.
So that's a hard question to really answer. There's a lot of really great new artists coming up like Life on Planets, Brandon Lucas, Casey Ray. Ryan the Aquarius, Ash Lauryn and DJ Holographic. There are so many new, really exciting artists. We're just really good at opening doors for people and breaking down that barrier. And it's in this time now that the door is really starting to open, and people like you are taking the time to shed light on the experience, and I think it's all a matter of time, because the artistry is the thing that should shine the brightest, and the art is not lacking. So, it's about the acknowledgment and visibility to said arts, that will really bring things forward.
What did that Detroit community and the mentorship feel like for you?
My situation growing up in Detroit is kind of funny because I released my first record with Omar S when I was 17. But also, my mentorship wasn't only people of color. I was really also into the techno scene with Richie Hawtin, and then I moved to Berlin. At one point, Omar and these guys had me make a choice. They were like "Do you want to be a heritage Detroit artist, or do you want to go do this techno thing?" At the time I was "I want to do the techno thing. This is rad. I'm going to raves, hanging out."
Going back to my roots, my dad was also a DJ. My parents were really into house music. So as a teen, I was really into going to raves and techno. Now I'm into house tracks with flutes. I used to call it old-man house, but I guess I'm getting old.
I also had a lot of mentorships from other artists, like Scott Grooves. So many different people coming to the record store [I worked at], who I'm still very close friends with today. Other people who were coming up in that Black techno tradition and acknowledged me as a Black Detroit artist, that I think I've grown more into as an adult.
Those mentorships really helped so much bridge my music style, and my thinking about what dance music is. So many people were there for me. Mike Huckaby as well. The other day I was talking to Scott Grooves—I call him Uncle Scott—and we always have these really deep conversations about music and artistry. I think those things really helped shape my view of the world.
There's a new talent, Jaden Thompson, out of the U.K., that I've been speaking to a lot. We're currently working on a new social platform kind of like Resident Advisor called Early FM. A few other people and I are also creating a media platform—the only way to tell your story is to tell it yourself. There is no platform out there that focuses more on people of color and marginalized communities in music and has writers from those communities writing about that music. It's hard to have people understand the intricacies of music or a stylistic background who aren't from that background. There needs to be a place that represents other perspectives about that music to give us a fair shot at communicating its vision itself.
"I think today's generation of musicians in electronic music across the board, for all styles, has become a much more business-oriented and a less community-based situation. I got into dance music because I loved it."
Some of the OGs have said they feel like the younger DJs today don't have the same sense of community they had; it's more cutthroat. Whereas your relationship with the Martinez Brothers feels like a real friendship, and y'all came up together.
I think that the difference is, like The Martinez Brothers and I, we were both mentored from a different generation and time. Their father also went to Paradise Garage; he was part of that scene, and their uncles, too. And me being from Detroit, and us having that connection with the generation before us. Also, we started [out] very young. I think today's generation of musicians in electronic music across the board, for all styles, has become a much more business-oriented and a less community-based situation. I got into dance music because I loved it. The idea that you could do this professionally when I was a kid was not possible.
Actually, really funny, yesterday I did an interview with my high school. I got inducted into the wall of fame there. I wasn't really the model student, but I had a passion, a really geeky one at that, that no one else was into. There were no other kids into electronic music at my school at that time, the early 2000s. Matthew Dear actually went to the same high school, but he's a bit older than me. It wasn't popular to be into what I was into, but it was my passion.
I think now, with electronic music becoming so popular and this jet-set lifestyle being so prevalent, that people aren't so much into it for the passion of the music, but more into the lifestyle. I think that also permeates throughout the party culture in which electronic music has become where the party is, and maybe party favors, are more the endpoint rather than the community and the music itself.
When I started going to raves, I experienced the electronic music community, and in those days that was about being from an outside community and coming in and finding a place. Everyone was a bit more marginalized—slackers and street kids. I think there was more of a community-based aspect to it then.
I was looking online the other day, and saw some people with nine, 10 million views on a stream, and I had no clue who they are. They're not really active members of our community. I've never seen these people at a festival or heard their music before. The music was cool, but it just wasn't from the same background or perspective in which I associate with electronic music, house, or underground electronic music culture.
Before, it was so hard to become a producer and produce electronic music, but with Ableton and other technologies available to everyone, there're obviously going to be new spawns of creation, and that's an incredible thing for everyone. But I also think it's important to have some people holding the flag for the original heritage of this music and trying to keep that culture alive for future generations. That's something that The Martinez Brothers and I try to do. It's something that I'm trying to do, to create more community. There's a lot of other great artists out there still trying to do that.
There's always been competitiveness amongst the community, and that's what drove innovation, but that was among friends. And now it's this other competitiveness that is just about building followers and taking selfies. They're showing this really depressed, glamorous side of electronic music. It's a different thing, I guess.
Read: Gene Farris Talks "Space Girl," Rave Safety & The Return Of The "Bedroom DJ"
What tracks and/or artists do you feel like really represent those foundations of dance music to you?
I actually just put up a Beatport chart with 30 or so songs on there that pinpoint the history of the dance music. There are so many artists. Obviously, Detroit, you have Drexciya, Kevin Saunderson, all the classic stuff, but also you have such a rich house tradition [there]. Scott Grooves, Keith Worthy. And Chicago is just a hit factory, there's so much. Gene Farris' old music was so real, classic house. I love Gene, he's making great stuff now. Green Velvet, everyone.
There are so many tracks out there. On the list I made, there are a lot of unexpected things that resonate with me, from a lot of my favorite artists that inspired me. Jamie Principle's "Your Love" is always one of my favorites. Adonis's "No Way Back." Any Ron Trent track is a really great example. Tony Humphries' body of work as a whole. Omar S obviously. There's just such a rich tradition.
Do you remember one of the first tracks or moments that really sucked you into dance music and made you want to DJ?
My parents have listened to house music my whole life, but one of the first moments, was when I skipped high school homecoming my freshman year. I told my mom I was staying at my friend's house, that classic high school move, and we went to a rave in Detroit with 14-year-old kids in this warehouse. We saw Frankie Bones, Adam X and Heather Heart, and I was just like "This is it." It was like being in a film, and then I had to go back to normal, suburban high school in a cornfield.
After, my birthday was coming up, and I was like, "All I want is a Scratch Pack!" It was a '90s thing, two turntables and a mixer that you could get it for 500 bucks from Gemini. I got that for my birthday, and my stepdad gave me a box of records. They actually were super classics, that at 14, I was like, "This is far out." One was Lil' Louis' "Frequency." It's this out-there record; it's beautiful. And then the other one was the original copy of Jamie Principle's "Your Love."
I was trying to mix anything you can put together, so I would go to Hot Topic and buy records there. Stuff like Alice DJ's "Better Off Alone," [Daft Punk's] "Around The World" and "Da Funk." Sarah McLachlan, too. It was all '90s, 2000s party jams. I don't know how much they influence me today, but at that time, they definitely worked on my teen sensibilities.
How do you feel like your Detroit roots influence you today?
I've always played the same music. It's fun. Before the pandemic, I'd be playing now for thousands of people, and I'd always pull out these records and look at my tour manager. I'd be like, "Got this when I was in high school for a few bucks," and it's gotten a little sticker with the date on it. I'll play these old records, and I'm like, same taste then as I have now.
I worked at a record store from 15 to 21. I got the job because I was such a geek and really into Derrick Carter and this label called Classic. This was in 2002 so that music and working there inspired me. I think with the scene, that culture, being with a lot more adults, you had to be able to academically engage in the history of that music, and really understand all the nuances of the music, or else people would just not talk to you. Instead of sports facts, I had to memorize catalog numbers when I was a kid.
I think all that stuff really played into who I am today and the tastes that I have. Being able to go to so many of those events, regularly when I was 15, 16, and then coming into the record store, pulling records. Working with Al Ester, and listening to Stacey Hotwaxx Hale, who are both on the next Beatport interview.
All those things, being a part of that musical legacy and background, there's no way it can't influence you. No matter what race you are, what color of your skin, if you're from Detroit or the Midwest, I think you have a very similar view of music. That's something really incredible. Anyone who's come from the city or come to the city, I think really realizes that, and sees the rich musical history that Detroit has offered from so many generations. It's not just electronic music, but rock, Motown, everything. All that goes into play, what we view as our musical heritage.
In dance music, do you think there will always be the underground and the mainstream?
I don't even know if there is really an underground anymore. I think there's always some kids in the middle of somewhere doing some type of underground movement in some basement, making some really out-there stuff. That's underground. I'm not underground. I've got probably a million people across all my social media platforms following me. In rock music, there are always different genres. There's folk, hard rock, metal, and I think all those things can and should coexist because they're different forms of art.
Electronic music is opening up to be really the music of the future, and I think the acknowledgement of all these different forms of this one art form is really important, instead of trying to ball it all into one group. I think to start to open up the conversation to the different subgenres would be really beneficial for everyone.
As far as commercial access goes, in the UK, underground records really make it to the top. In many ways a lot of what Disclosure has done was the bridging of both of the underground and pop worlds. The new album I'm currently working on for Lost Souls of Saturn with Phil Moffa, we're doing the same thing. We're using underground music structures but doing a lot of collaborations with A-list artists to hopefully give it a bit wider appeal. I think crossing over in electronic music is how even the original dance music artists gained their original popularity.
If you look at all the big hits from Detroit and Chicago, they were all-vocal records that you could play on the radio. I think coming back to that, a vocalized version of electronic music, is going to allow the people to connect again with sounds that are deeper than underground.
"I think the dancefloor is a very sacred space, and a place that so many people are allowed to express freedoms that they don't hold in their everyday lives."
What is your biggest hope for the dance music community whenever we're able to safely get back onto dancefloors?
My biggest hope is for exactly that, for us to get back and regain some normalcy and that freedom that we once held in those shared spaces. I think the dancefloor is a very sacred space, and a place that so many people are allowed to express freedoms that they don't hold in their everyday lives. If you go to—this is a bit of an extreme one—Berghain [in Berlin], you see people walk in and literally check their clothes in at the door. Those people are accountants or do whatever else they do in their everyday lives, but they're allowed to go to a space and have a real moment of total freedom and anonymity.
I think when you're listening to music and having internalized experience that you share with others, that clarity in that moment of dance and freedom on that floor is something that we all want to share and be a part of. That's my hope, and I think it's going to come soon, and it's going to be a very happy day for many people. I hope sincerely that we can all do that, but until then I guess we'll have to rely on these streams, and these conversations to keep our hope alive, and to believe in a future that we can all hold together.
Life On Planets Talks Astrology, Inclusivity On The Dancefloor & Why We Have To Be Like Martin Luther King Jr.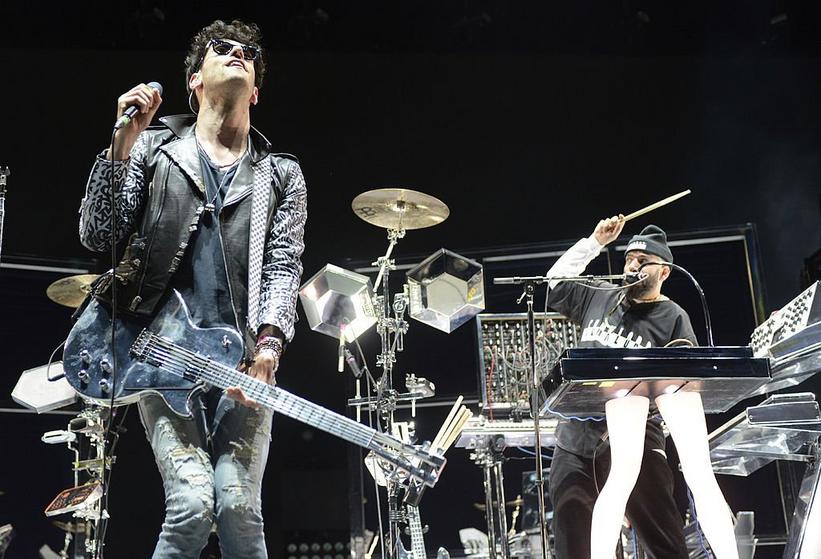 Photo: Tim Mosenfelder/WireImage via Getty Images
news
Chromeo, Zeds Dead, Channel Tres, Ambar Lucid & More Announced For Massive Room Service Fest
The virtual music event will have "simultaneous multi-channel stages" to mimic an in-person festival setup
GRAMMYs
/
Apr 16, 2020 - 04:16 am
Room Service 2020 is here to give the world the massive virtual music event it's been waiting for. The fest will feature Yungblud, Alec Benjamin, Channel Tres, Chromeo, Shallou, A Boogie wit da Hoodie, Zeds Dead, Channel Tres (DJ set) and many more.
The fest, organized by Trap Nation & Chill Nation, will raise money for Feeding America & Sweet Relief's COVID-19 relief and will stream on YouTube April 24–26. The fest will mimic an actual music fest's multiple stages setup by featuring "simultaneous multi-channel stages."
Watch the festival livestream below.
Virtual doors open at 3 p.m. ET/ 12 p.m. PT. Other acts include Ambar Lucid, SNAILS, GRiZ, Gallant, Chelsea Cutler and Trevor Daniel. To RSVP for the event, go here.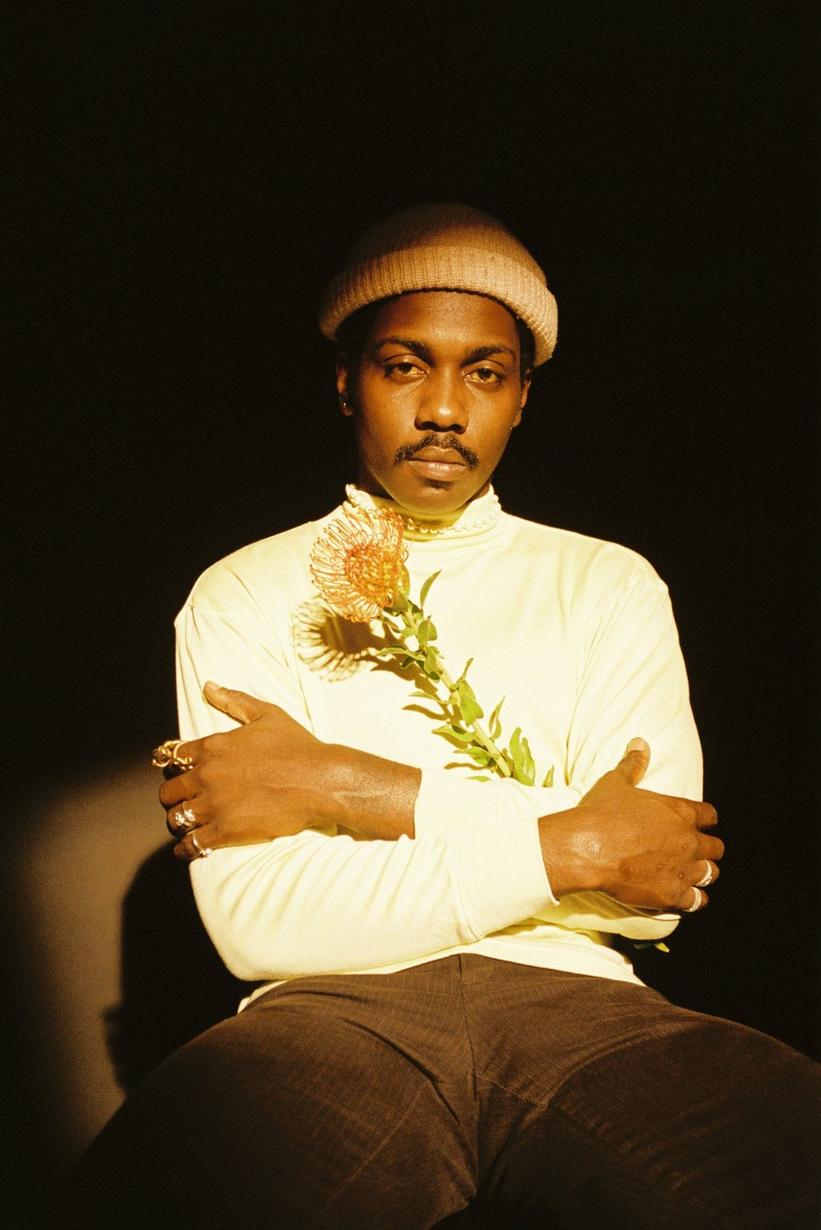 news
Channel Tres Drops First New Music & Video Of 2020, The Groovy "Weedman"
"The track's nostalgic for a time where weed was inaccessible… I was stressed out over a lot of stuff at that age. The song explains that—me struggling to figure out where to get my weed, but also for the dealer going through hard times too," he told us
GRAMMYs
/
Mar 28, 2020 - 03:33 am
Today, March 27, Compton-born rapper/singer/producer/dancer Channel Tres shared "Weedman," the first single from his new label Art For Their Good. The funky track is his first new music of 2020, following 2019's Black Moses EP, and comes paired with a vintage-hued visual.
Behind the song's house party-ready vibes and undulating G-funk beat, the underlying message is an important one: Despite the legalization of marijuana in California and beyond, many people of color are still disproportionately serving time for weed-related charges. According to the ACLU, "in the United States, a black person is 3.73 times more likely to be arrested for marijuana possession than a white person is, despite approximately equal rates of use."
Channel Tres Talks Honoring Isaac Hayes On EP 'Black Moses,' Healing With Music & Being A "Ghetto Savior"
Over email, Tres shares with us the inspiration behind "Weedman" and how it portrays his younger self and the perspective of his weed dealer.
"The track's nostalgic for a time where weed was inaccessible—and now there's weed shops everywhere. Back then if I couldn't get my weed, it was a big thing for me because I couldn't go to sleep. I was stressed out over a lot of stuff at that age. The song explains that—me struggling to figure out where to get my weed, but also for the dealer going through hard times too," he wrote.
"Every voice on there is me. All the voices and characters in my head. I grew up on a lot of DJ Quik, Parliament, OutKast, dance music. One thing I noticed with DJ Quik is if you take all the vocals off his tracks, they hit like European dance records."
LISTEN: Childish Gambino Drops New Album '3.15.20'
Tres also spoke to the beautiful video, shot by Henry Grenier on 8mm film by in a house he rented in the Hollywood Hills. It was directed and edited by regular creative collaborator Anthony Sylvester, who also directed the videos for "Topdown" and "Jet Black."
"I wanted the video to represent the different personalities I have, and this is the first song where I did vocals I wouldn't normally do, mixed with sounds I've been inspired by for years. The video's shot with a Super8 camera and I rented out a house that looks like my Grandma's because I wanted it to have that feel. It just happened to come out during this time where it's kinda fitting for everything that's going on—it looks like I'm stuck at home, alone on the couch," he explained.
The "Sexy Black Timberlake" artist will be making his Coachella stage debut this fall and plans to treat us with more of his musical gifts ahead of the fest.
Mortal Man: Author Marcus J. Moore Talks 5 Years Of Kendrick Lamar's 'TPAB' & His Forthcoming Book, 'The Butterfly Effect'