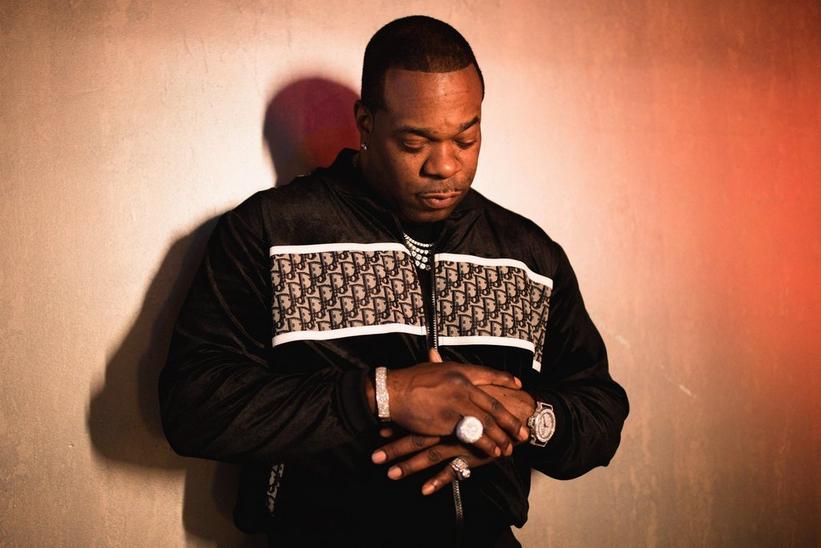 news
Busta Rhymes On Being In A "Beautiful Space" & Bringing Together Generations Of Hip-Hop Artists On 'Extinction Level Event 2'
With 'Extinction Level Event 2: The Wrath of God,' Rhymes' first album in 11 years, the world has finally begun to process what his music has been telling us all along
GRAMMYs
/
Dec 9, 2020 - 05:11 am
There is really no comparing legendary New York rapper Busta Rhymes. With his dizzying flow, mind-blowing lyrics and commanding voice, he's been shaking up hip-hop culture since 1991 when he stole the show on A Tribe Called Quest's iconic posse cut "Scenario."
With Extinction Level Event 2: The Wrath of God, his ninth solo studio album out now, the global consciousness has finally begun to process what his music has been telling us all along: The system is broken and disaster is imminent. While 2020 has brought overwhelming death and suffering worldwide, it has also come with much needed reevaluation of the way things are. Similarly, the 22-track opus (the Deluxe Edition delivers 30 tracks!) is a hard-hitting cinematic firestorm of destruction; a reflection of our chaotic reality, but not without moments of vulnerability, love and celebration. Rhymes not only showcases his seemingly unlimited creative and vocal power, but that of other greats, including Mariah Carey, Mary J. Blige, Kendrick Lamar, and Rick Ross .
The album comes 11 years after 2009's Back On My B.S. partly because it took the rapper a "a long time to figure out the right support system to nurture and nourish the life and the success" of it. Eventually, he found a home for the album at San Francisco's EMPIRE records. But time does not faze Rhymes at all. "You can't put a timeline on greatness," he told GRAMMY.com.
A few weeks after its critically acclaimed release in October, we caught up with the bad ass New Yorker himself to learn more about the creative process and the long journey behind it as well as the collaborators and the spooky album art. We also asked about his legacy and what he sees as the biggest difference between now and 1998 when he released Extinction Level Event: The Final World Front. Spoiler alert: not a lot has changed.
This interview has been edited and condensed for clarity.
You unleashed Extinction Level Event 2: The Wrath of God on October 30. What has the response of fans and critics so far felt like for you?
Can you tell me what you've been hearing?
I've heard good stuff, that it's hard. For me, it's crazy that it's your first album in 11 years. It feels like you haven't missed a minute, you're just right back in.
Thank you so much. I've been hearing the words classic and masterpiece. For the first time, it's resonating so abundantly in such a short period of time, in just two weeks. This is the third week now and it's just an incredible feeling to hear this as the general consensus. There is just no way to really describe how incredible it is. So, I am floating on all of the plane of energy right now.
This year is crazy and the themes of the album—destruction, plague, chaos—feel very real. I'm really curious about the timeline of the album and what was going through your mind as you were working on it. I'm also wondering what was the spark that first got you back in the studio.
I never left the studio, that's the thing. This has been a narrative of mine since my solo career began, which is why my albums have been called The Coming, When Disaster Strikes, Extinction Level Event: The Final World Front (E.L.E.), Anarchy, Genesis and It Ain't Safe No More. This is just another chapter to the same book of E.L.E., so to speak. I went into this album with the intention of it being an Extinction Level Event 2, but I didn't confirm that probably until about four and a half to five years into the recording of the album once I knew I had the pieces that substantiated and warranted it being called that. I'd never done a sequel album in my entire career.
It was going to be the Extinction Level Event 2 way before COVID-19. I bought the album artwork two and a half to three years prior to the COVID shutdown. I include all 10 pieces of art in the album packaging of the CD booklet, and same with the vinyl. I met the young lady, an artist by the name of Chanelle Rose, through Swizz Beatz and the No Commission movement, which is pro-artists—the mantra is "for the artists by the artist." Swizz curated this initiative and always would introduce me to different incredible artists. When he introduced me to Chanelle Rose's work, it was about four years ago. I fell in love with what I was seeing from her immediately, and I bought the 10-piece collection from her. It took her a year to make it; one piece takes two months because she draws it with a ballpoint pen. It's just incredible what she does, I couldn't believe it.
When I saw these big skeleton figures with these masks on them, obviously, at the time when I purchased the art collection in it, there was no COVID issue. It was speaking to me in a whole 'nother way about what the corrupt politicians should truly look like when you strip the flesh off of them. They're all in masks, and they all have these agendas that have never really benefitted my people. The insensitive evil and wickedness that plays a significant role to the oppression of my people and a lot of other people. That has been the ongoing narrative since the beginning of time, since the United States was born. The masks always deceived the sh*t they're doing to everybody else, that they're protecting themselves from. That's metaphorically what the pictures said to me.
I thought that those were the perfect images for Extinction Level Event 2 and then the irony of it is COVID happened and now everybody's being [told] to wear masks. That felt prophetic. That reassured me all the more to why I needed to really dive into bringing the album home as we were going into the second phase of the recording process.
Read: "Loops Of Funk Over Hardcore Beats": 30 Years Of A Tribe Called Quest's Debut, 'People's Instinctive Travels And The Paths Of Rhythm'
That's really such a journey. When did you first start working on the songs for this, and when did you wrap up?
I started in 2009, and I wrapped up sometime in August 2020.
How do you feel like you shifted during the process of making this project?
I think for the first time in this career of mine, I've gotten to a place of comfort where I've been able to feel good enough about sharing things on a personal level and in a vulnerable way that I've never had prior to this album. It took years for me to get to that place and once you find that it's a very fulfilling thing to be able to share. You help remind people that they're not alone in these realities that a lot of us are never and will never be exempt from going through. It also reminds people that it's okay to talk about it. I think a lot of the times, especially as Black men, we don't get the opportunity to really be allowed to share when we're hurting or when we are afraid or when we are in need of help.
I think even more so now than ever, with everything that everybody is going through, we need to make a conscious effort to show people it's okay to say, "I need somebody to help what I'm going through right now." Or "I just need some support. I'm a little insecure about something. I just need someone to listen." I wanted to share a lot of that. I think that comes with maturity, with growth, with being a man, and understanding what it is to be a man as opposed to thinking you're one. A lot of times people think they're grown men and they still have a lot of learning left to do before they can actually walk in that space. They tell you that you were a man legally when you're 18. That's such a lie.
I'm just in a really beautiful space, still a work in progress. I think we never completely figure it out. While we're learning as we go along, we still also got to be great listeners and that's where I'm at in my life. I'm always willing to learn, and to teach and share, and that's what I'm trying to give through this music and through this album, Extinction Level Event 2: The Wrath of God. We need to have a good balance of informative content, and we also still need to remember what it is to laugh, live, love and learn and have some fun. We need to recharge because being in the battlefield dealing with this crazy sh*t every day, we need to go back home relaxed and refueled so we can get back in to it with the energy and strength that we need to continue to fight the good fight.
Related: Mortal Man: Author Marcus J. Moore Talks 5 Years Of Kendrick Lamar's 'TPAB' & His Forthcoming Book, 'The Butterfly Effect'
On the album, you brought in some of the younger rap and R&B greats, like Kendrick Lamar, Rapsody and Anderson .Paak. What was it like working with them and was it an intentional mentorship sort of decision?
I definitely didn't do it because I was mentoring any of them. I did it because I'm a huge fan of all three of them. They would give me sh*t that I felt like I was hugely inspired by. They're such incredible talents. I mean, when Rapsody and I did ["Best I Can"] together [about a troubled relationship between a father and a mother], she gave me the song with the track and the verse all ready. She created the whole creative direction, which was genius because I'm the one with the kids and she doesn't have any. It was just beautiful to see her look at things from a perspective of being on the outside looking in, but being so close to the situation in real life. That she can actually illustrate a perspective about this reality, that is one that has never been illustrated in this way on a record—since the beginning of hip-hop's birth and conceiving, we always hear about how the fathers are deadbeats.
I grew up without my father, but you never hear about how a woman is apologetic for all of the vindictive things she did to a man that's trying to actually be a damn good father. Through all of the humiliation and disrespect, he actually still sticks it out and makes sure that nothing comes between him and his child. That's important and needs to be heard and it's a reality that a lot of fathers needed to hear and a lot of women needed to hear. It creates a dialogue that I think is needed.
Kendrick Lamar is my favorite MC in the world. Anderson .Paak is one of the most brilliant minds that I've ever met as an MC and as a R&B artist, as a performing artist. All three of them are like super powers to me. I wasn't trying to mentor them because they are so great. If there would be any mentoring that would be needed, it would have to come from them.
And to have an opportunity to work with them and with my alumni of artists and artists that are elder statesmen to me, like Bell Biv Devoe and Rakim. I wanted to show the world that I got three incredible generations of our culture on one body of work. Look how incredible and amazing we all can sound together, as long as we continue to bridge these gaps. That's what I was trying to do, show the world that we are the timeless greats. You can't put a timeline on greatness.
"You can't put a timeline on greatness."
That's real. What do you see as the biggest differences between 1998 when you dropped Extinction Level Event: The Final World Front and now?
The biggest difference between then and now, to me, is technology. A lot of the sh*t I was talking about then and a lot of the issues that we faced as a people then, none of that has changed now. We're still in the same horrible crisis of a situation as far as Black and brown people are concerned. I think the difference, in a way, now is that it is a little more directly affecting white people in a negative way. Because of this COVID thing and the narrative of it and the shutting down of the entire planet, it has now compromised the comfort level of every nationality and race.
Unfortunately, the reality is a lot of things that were the same then have probably even gotten worse now. We didn't have social media in 1998. [Now, on social media] you can watch Black people getting killed every two to three days and there's no accountability. The worst part about it is that we didn't have these phones where we could watch this person getting killed on film, on repeat, from an uncensored Instagram post. We only saw it on the news. The kids are seeing this around the clock. It's an unbelievably unfortunate crisis as a result of technology and the systematic fery that has been implemented by design, by the powers that be. So again, this never changed, this is what it's been since the beginning. It's just magnified with how it's being put in our faces and how it is completely shifting the conscious and the subconscious thought processes. It has given birth to generations of valueless perspectives on life, as the generations are born into seeing this sht as a normalized thing. It's horribly unfortunate.
What do you hope your legacy will be?
That's a good question because I got so much left to do. [Laughs.] I don't know, because I have huge plans to do so many things outside of music that will contribute in a major way to the legacy I would love to leave. But as far as music is concerned, I want my legacy to be that I am held in a godly regard when it comes to being an artist; A significant contributor to the culture and a true MC and a profound climate shifter of the culture. And one of the best to ever do this sh*t. If I left out anything, I'll let you fill in the blanks. [Laughs.]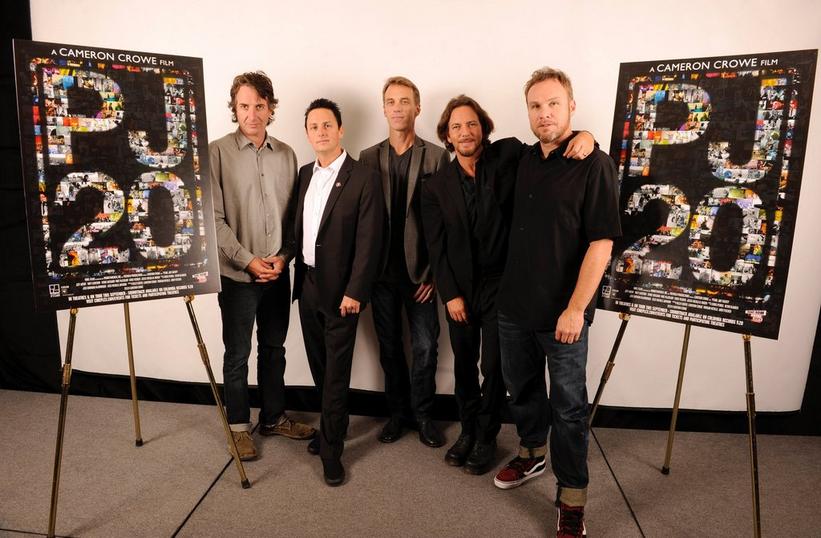 Photo: Kevin Mazur/WireImage.com
news
Pearl Jam Named Record Store Day 2019 Ambassadors
Pearl Jam's Mike McCready says "if you love music," record stores are the place to find it
GRAMMYs
/
Feb 13, 2019 - 04:05 am
Record Store Day 2019 will arrive on April 13 and this year's RSD Ambassadors are Pearl Jam. Past ambassadors include Dave Grohl, Metallica, Run The Jewels (Killer Mike and El-P), and 61st GRAMMY Awards winner for Best Rock Song St. Vincent.
McCready was also the 2018 recipient of MusiCares' Stevie Ray Vaughan Award.
The band was formed in 1990 by McCready, Jeff Ament, Stone Gossard, and Eddie Vedder, and they have played with drummer Matt Cameron since 2002. They have had five albums reach No. 1 on the Billboard 200 and four albums reach No. 2.
"Pearl Jam is honored to be Record Store Day's Ambassador for 2019. Independent record stores are hugely important to me," Pearl Jam's Mike McCready said in a statement publicizing the peak-vinyl event. "Support every independent record store that you can. They're really a good part of society. Know if you love music, this is the place to find it."
With a dozen GRAMMY nominations to date, Pearl Jam's sole win so far was at the 38th GRAMMY Awards for "Spin The Black Circle" for Best Hard Rock Performance.
Pearl Jam will be performing on March 3 in Tempe, Ariz. at the Innings festival, on June 15 in Florence, Italy at the Firenze Rocks Festival and at another festival in Barolo, Italy on June 17. On July 6 Pearl Jam will headline London's Wembley Stadium.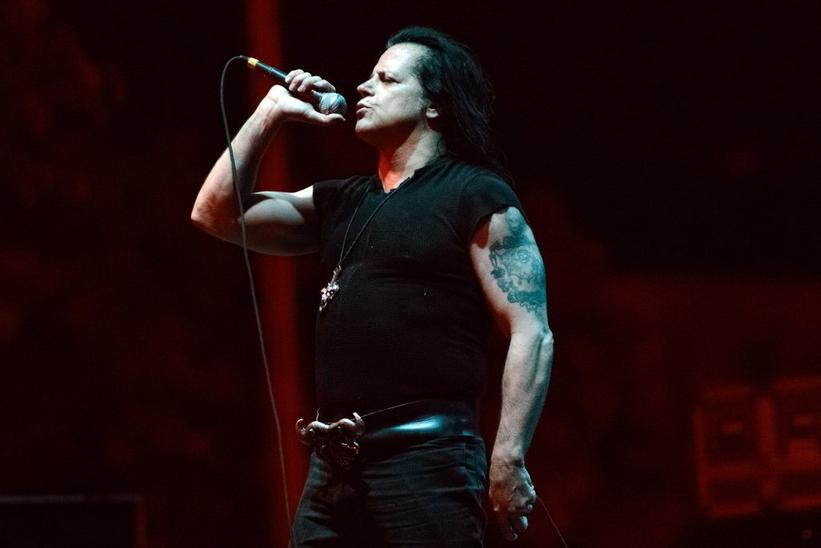 Photo: Daniel Boczarski/Getty Images
news
Original Misfits Unleash One Night Only L.A. Reunion Show
Dark punk legends to play first show with Glenn Danzig and Jerry Only since last year's Riot Fest reunion
GRAMMYs
/
Aug 22, 2017 - 05:28 am
There's big news today for punk-rock fans aware that the Misfits made much more than just T-shirts.
The massively influential punk band announced a special show touted as the "only 2017 performance in this world… or any world" and billed as "The Original Misfits" in Los Angeles at the Forum on Dec. 30.
This will be the first Misfits show featuring original singer Glenn Danzig and original bassist Jerry Only with long-time guitarist Doyle Wolfgang von Frankenstein since the band reunited for a pair of Riot Fest appearances in Chicago and Denver in 2016. Last year's Riot Fest gigs, which featured drummer Dave Lombardo, marked the first time in 33 years the original Misfits members played together.
"OK Los Angeles, you've waited almost 35 years for this, here's your chance to see the "Original Misfits" in this Exclusive L.A. only performance." said Glenn Danzig. "No Tour, No BS, just one night of dark metal-punk hardcore brutality that will go down in the history books. See you there."
Tickets for this "one night only" show go on sale Friday, August 25.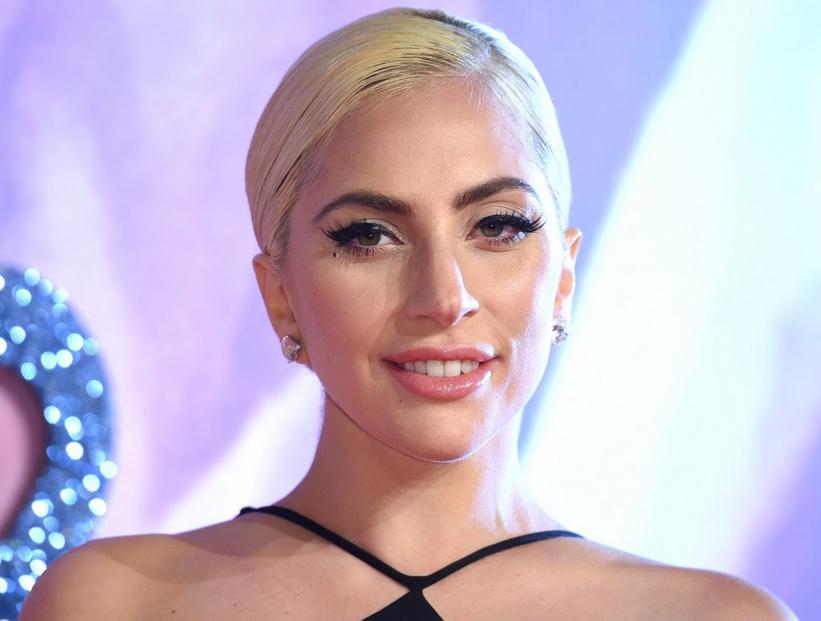 Photo: Anthony Harvey/Getty Images
news
Lady Gaga Steps In To Support Youth Impacted By Hurricanes
GRAMMY winner pledges support for those impacted by hurricanes this year through Save the Children's Journey of Hope program
GRAMMYs
/
Oct 12, 2017 - 11:03 pm
On Oct. 10 Lady Gaga announced she is devoting her $1 million donation in support of those impacted by the recent hurricanes in Texas, Florida and Puerto Rico and the earthquakes in Mexico, to a specific cause — the mental and emotional well being of children and youth.
Gaga announced on her Born This Way Foundation website she will support Save the Children's Journey of Hope program, which uses a variety of tools to help young people deal with trauma in the wake of natural disasters.
"Through a curriculum that includes cooperative play, discussion, art, meditation, and mindfulness practices, young people learn to recognize and understand their emotions and develop healthy coping skills," Gaga wrote. "Tens of thousands of youth have benefited from the program since it's development in the wake of Hurricane Katrina and Save the Children is working to bring it to hundreds of thousands more in Texas, Florida and Puerto Rico."
The announcement came on World Mental Health Day, and the Fame Monster has invited all of us to step up and consider making a contribution to the Journey of Hope program to support to mental and emotional needs of children.
"Mental health is just as vital to our wellbeing as physical health. That's true for each of us, everyday, but it's especially important for those coping with disaster and recovering from trauma," wrote Lady Gaga. "We must do everything within our power to support the full, vibrant recovery of these communities, from meeting their immediate needs to helping them to rebuild sustainably."
Beyoncé Releases International Day Of The Girl 'Freedom' Video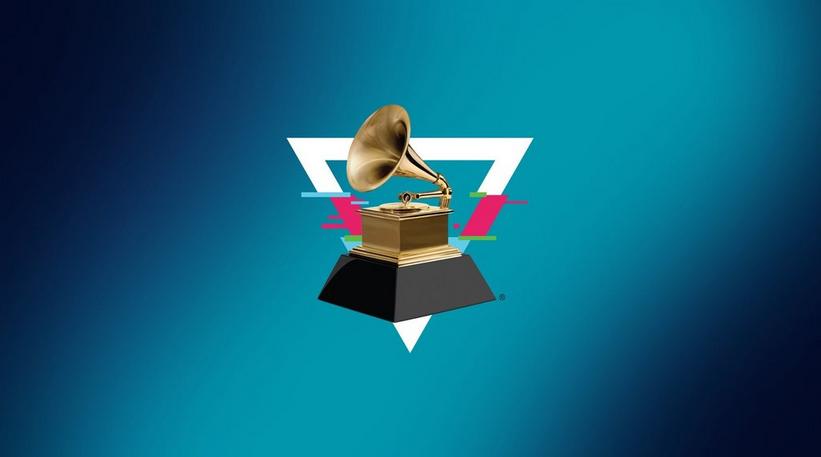 news
Find Out Who's Nominated For Best Rap Album | 2020 GRAMMY Awards
Dreamville, Meek Mill, 21 Savage, Tyler, The Creator, and YBN Cordae all earn nominations in the category
GRAMMYs
/
Nov 20, 2019 - 06:28 pm
The 2020 GRAMMYs are just around the corner, and now the nominations are in for the coveted honor of Best Rap Album. While we'll have to wait until the 62nd GRAMMY Awards air on CBS on Jan. 26 to find out who will win, let's take a look at which albums have been nominated for Best Rap Album.
Revenge of the Dreamers III – Dreamville
This star-studded compilation album from 11-time GRAMMY nominee
J. Cole
and his Dreamville Records imprint features appearances from some of the leading and fastest-rising artists in hip-hop today, including label artists EARTHGANG, J.I.D, and Ari Lennox, plus rappers T.I, DaBaby, and Young Nudy, among many others. Recorded in Atlanta across a 10-day recording session,
Revenge of the Dreamers III
is an ambitious project that saw more than 300 artists and producers contribute to the album, resulting in 142 recorded tracks. Of those recordings, 18 songs made the final album, which ultimately featured contributions from 34 artists and 27 producers.
Dreamers III, the third installment in the label's Revenge of the Dreamers compilation series, debuted at No. 1 on the Billboard 200 chart and achieved gold status this past July. In addition to a Best Rap Album nod, Dreamers III is also nominated for Best Rap Performance next year for album track "Down Bad," featuring J.I.D, Bas, J. Cole, EARTHGANG, and Young Nudy.
Championships – Meek Mill
In many ways, Championships represents a literal and metaphorical homecoming for Meek Mill. Released in November 2018, Championships is the Philadelphia rapper's first artist album following a two-year prison sentence he served after violating his parole in 2017. Championships, naturally, sees Meek tackling social justice issues stemming from his prison experience, including criminal justice reform. The album debuted at No. 1 on the Billboard 200, his second chart-topper following 2015's Dreams Worth More Than Money, and reached platinum status in June 2019. Meek Mill's 2020 Best Rap Album nod marks his first-ever GRAMMY nomination.
i am > i was – 21 Savage
Breakout rapper and four-time GRAMMY nominee 21 Savage dropped i am > i was, his second solo artist album, at the end of 2018. The guest-heavy album, which features contributions from Post Malone, Childish Gambino, J. Cole, and many others, has since charted around the world, topped the Billboard 200 – a first for the artist – in the beginning of 2019, and achieved gold status in the U.S. As well, nine songs out of the album's 15 original tracks landed on the Hot 100 chart, including multi-platinum lead single "A Lot," which is also nominated for Best Rap Song next year. 21 Savage's 2020 Best Rap Album nomination, which follows Record of the Year and Best Rap/Sung Performance nods for his 2017 Post Malone collaboration, "Rockstar," marks his first solo recognition in the top rap category.
IGOR – Tyler, The Creator
The eccentric Tyler, The Creator kicked off a massive 2019 with his mid-year album, IGOR. Released this past May, IGOR, Tyler's fifth solo artist album, is his most commercially successful project to date. The album debuted at No. 1 on the Billboard 200, marking his first time topping the coveted chart, while its lead single, "Earfquake," peaked at No. 13, his highest entry on the Hot 100. Produced in full by Tyler and featuring guest spots from fellow rap and R&B stars Kanye West, Lil Uzi Vert, Solange, and Playboi Carti, among many others, IGOR follows the rapper's 2017 album, Flower Boy, which received the Best Rap Album nod that same year.
The Lost Boy – YBN Cordae
Emerging rapper YBN Cordae, a member of the breakout YBN rap collective, released his debut album, The Lost Boy, to widespread critical acclaim this past July. The 15-track release is stacked with major collaborations with hip-hop heavyweights, including Anderson .Paak, Pusha T, Meek Mill, and others, plus production work from J. Cole and vocals from Quincy Jones. After peaking at No. 13 on the Billboard 200, The Lost Boy now notches two 2020 GRAMMY nominations: Best Rap Album and Best Rap Song for album track "Bad Idea," featuring Chance the Rapper.