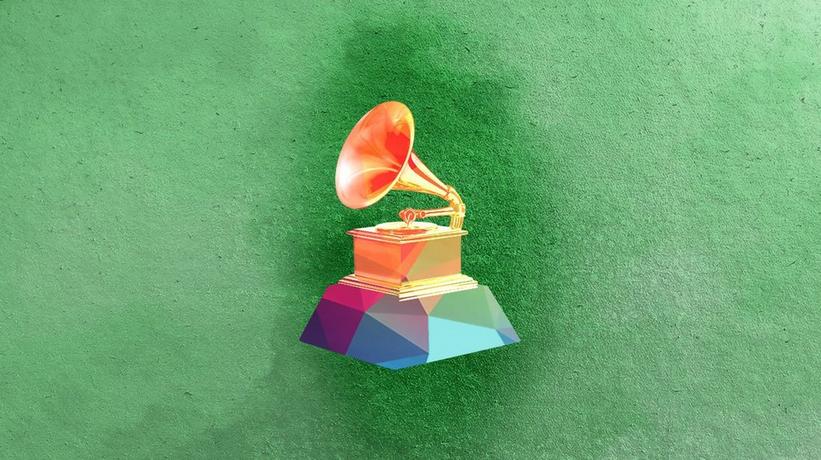 news
Pull Up On The Best Rap Song Nominees | 2021 GRAMMYs
Megan Thee Stallion and Beyoncé, Lil Baby, DaBaby and Roddy Ricch, and Drake and Lil Durk are all GRAMMY nominees in the Best Rap Song category, celebrating songwriting in rap, at the 2021 GRAMMY Awards show
GRAMMYs
/
Nov 28, 2020 - 01:17 am
Every year, the GRAMMYs celebrate rap's lyricism with the Best Rap Song category. Houston's own Megan Thee Stallion and Beyoncé, Lil Baby, DaBaby and Roddy Ricch, and Drake and Lil Durk are all up for the award next year.
Check out the 2021 GRAMMYs nominees for Best Rap Song below, and tune into the 63rd GRAMMY Awards Sunday, March 14, on CBS to find out who will take home the award.
Lil Baby "The Bigger Picture"
After Black Lives Matter protests erupted in Atlanta this year, Lil Baby, Noah Pettigrew and Rai'shaun Williams penned a protest song that captures the country's 2020 racial reckoning, calls out police brutality and institutional racism and references the killing of George Floyd. "I find it crazy the police'll shoot you and know that you dead/But still tell you to freeze/Fucked up, I seen what I seen/I guess that mean hold him down if he say he can't breathe," Lil Baby raps in one verse. The track also gets personal, touching on the rapper's own experiences with police, and also expresses his fears for his own family.
Roddy Ricch "The Box"
Roddy Ricch's "The Box," written by Ricch and Samuel Gloade, packs in references about the NBA, Trayvon Martin's killer, street life, cars and money—all within three minutes and 16 seconds. The single, off his debut album, Please Excuse Me For Being Antisocial, was the last one to make it on the project, but it's been among his most successful. In the song, he shouts-out Compton, Calif., one of West Coast rap's most influential cities and his hometown. "I got the pink slip, all my whips is key-less/ Compton, I'm about to get the key to the city," he raps.
Drake Feat. Lil Durk "Laugh Now, Cry Later"
In "Laugh Now, Cry Later," Drake, alongside D. Banks, R. Chahayed, D. Jackson and R. LaTour & R. Martinez, pens a song whose chorus hits on one of life's realities: "Sometimes we laugh and sometimes we cry, but I guess you know now, baby," the Canadian rapper sings. The track celebrates the good times and leaves the bad times for later as he raps about partaking in drugs in moderation, being over beefs with other rappers and taking the opportunity to flex what his success has earned him. The track, featuring Lil Durk, will be on Drake's next album, Certified Lover Boy.
DaBaby Feat. Roddy Ricch "Rockstar"
DaBaby likens himself to a rock star on his single in which he makes clear what he carries around isn't a guitar but a gun. "Have you ever met a real n**** rockstar? (Yeah)/This ain't no guitar, b*tch, this a Glock (Woo)," he raps. The self-made rap star—"It's safe to say I earned it, ain't a n****gave me nothin'," he raps on the track—gets personal when describing how he says he's used a gun to protect his family in the past. The song, also written by Ross Joseph Portaro IV and Roddy Ricch, the latter of whom lays out his own verse about his own weapon, is featured on DaBaby's 2020 album, Blame It On Baby.
Megan Thee Stallion Featuring Beyoncé "Savage"
Two Texas titans come together on the "Savage" remix, Megan the Stallion's single on her new debut album, Good News. On the track, Meg uses her quick rhyming skills to unleash a rap about her boss way of life, but the track only gets hotter with Beyoncé on the remix. "I'm a boss, I'm a leader, I pull up in my two-seater," Bey raps about her own savagery. Songwriters Shawn "JAY-Z" Carter, Brittany Hazzard, Derrick Milano, Terrius Nash, Bobby Session Jr., Jordan Kyle Lanier Thorpe and Anthony White add extra heat to the track.
2021 GRAMMYs: Complete Nominees List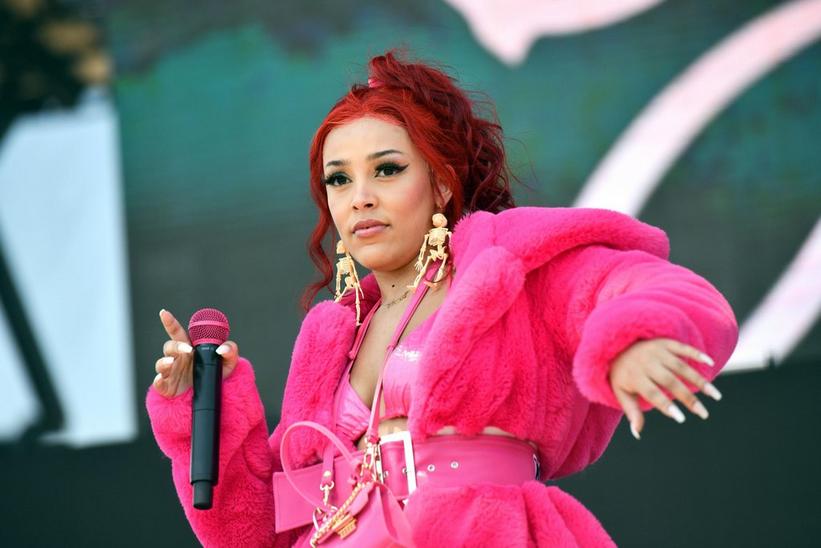 Photo: Scott Dudelson/Getty Images
news
Rolling Loud Festival Los Angeles Reveals 2019 Lineup
Find out who's bringing the heat to the hip-hop fest returning to L.A. this December
GRAMMYs
/
Oct 2, 2019 - 12:11 am
Today, Rolling Loud revealed the massive lineup for their final music festival of 2019, Rolling Loud Los Angeles, which is set to take over the Banc of California Stadium and adjacent Exposition Park on Dec. 14–15.
This iteration of "the Woodstock of Hip-Hop," as the all-knowing Diddy has called it, will feature Chance the Rapper, Lil Uzi Vert, Juice WRLD, Young Thug and Lil Baby as Saturday's heavy-hitting headliners. Sunday's headliners are none other than Future, A$AP Rocky, Meek Mill, YG and Playboi Carti.
L.A.'s own Blueface, Tyga and Doja Cat, are slated to perform, as well as representatives from the diverse rap scenes across the country, including Wale, Juicy J, Lil Yachty, Megan Thee Stallion, Gunna, Tyla Yaweh, Machine Gun Kelly and Yung Gravy.
The lineup announcement follows the successful wrap of Rolling Loud Bay Area in Oakland this past weekend. The event's flagship Miami event took place in May this year, and the New York and Hong Kong debut editions will both take place later this month.
Tickets for Rolling Loud L.A. go on sale this Friday, Oct. 4 at 11 a.m. PST. The complete lineup and more info on this event and their other fests can be found here.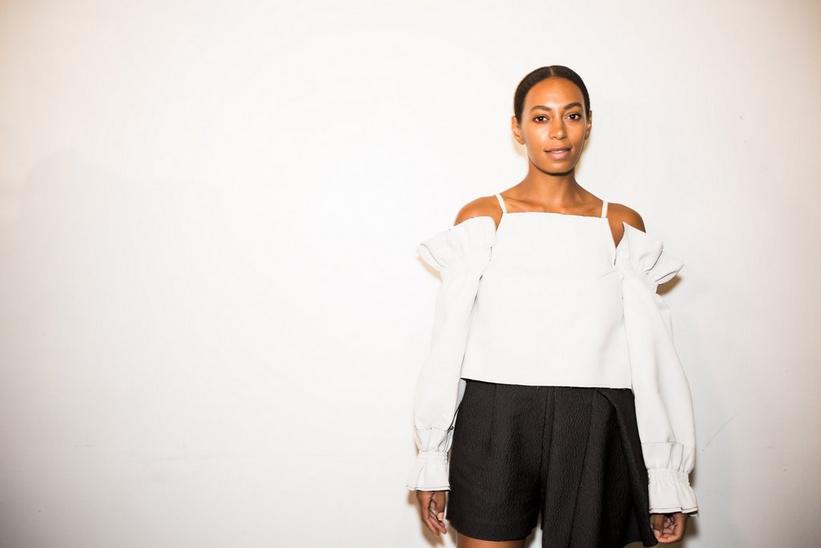 Photo: Daniel C. Sims/Getty Images
news
Solange To Play Benefit Show For Hurricane Harvey Relief
GRAMMY winner adds her name to the list of artists who are helping to raise millions in relief efforts for victims
GRAMMYs
/
Aug 31, 2017 - 04:37 am
GRAMMY winner Solange has announced she will be performing a benefit show to raise money for Hurricane Harvey relief efforts. The performance, called Orion's Rise, will be held at Boston's Orpheum Theatre on Sept. 8.
"I'm committed to partnering with organizations on the ground in Houston and making contributions to uplift the city that raised me with so much love," said Solange, a Houston native.
This announcement comes on the heels of other artists pledging their support, including Solange's sister, Beyoncé. But they are certainly not the only ones.
Beyoncé Vows "To Help As Many As We Can" In Wake Of Hurricane Harvey
Houston rapper Bun B and manager Scooter Braun (Justin Bieber, Ariana Grande) are organizing a televised benefit concert that will reportedly air on four national networks on Sept. 12.
Comedian Kevin Hart pledged $50,000 to relief efforts, and the fund he organized has earned nearly $2 million in additional financial support, with contributions from artists such as the Chainsmokers. All funds will go to the American Red Cross.
The Kardashians and Jenners, Nicki Minaj, and DJ Khaled have also announced they will make donations. Jennifer Lopez and her partner Alex Rodriguez joined in the fundraising efforts, pledging $25,000 each to the Red Cross.
In addition, GRAMMY winner Jack Antonoff is matching donations up to $10,000 for the Montrose Center in Houston, an LGBT community center. Chris Brown will donate $100,000 directly to "the people," and T.I. will donate $25,000 to relief efforts.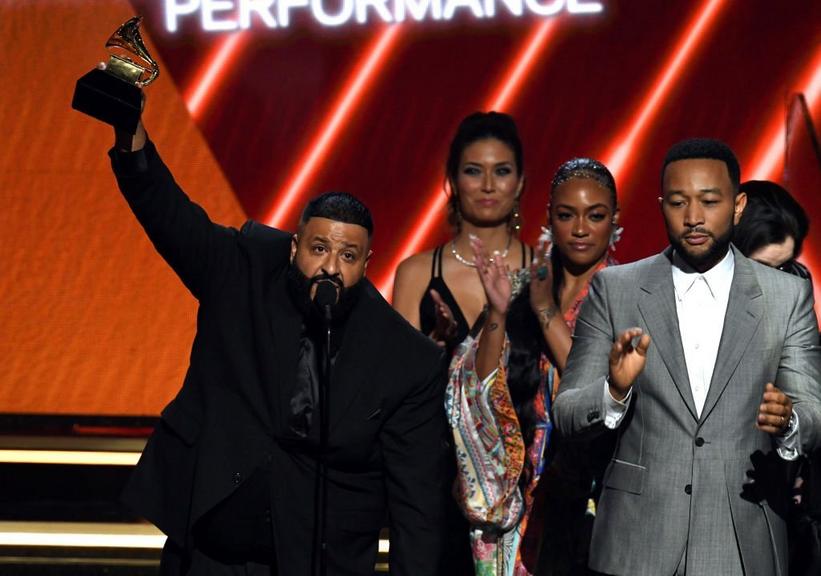 DJ Khaled, Samantha Smith and John Legend
Photo: Kevin Winter/Getty Images
news
DJ Khaled, Nipsey Hussle And John Legend Win Best Rap/Sung Performance For "Higher" | 2020 GRAMMYs
DJ Khaled, Nipsey Hussle and John Legend take home Best Rap/Sung Performance at the 62nd GRAMMY Awards
GRAMMYs
/
Jan 27, 2020 - 09:05 am
DJ Khaled, featuring Nipsey Hussle and John Legend, has won Best Rap/Sung Performance for "Higher" at the 62nd GRAMMY Awards. The single was featured on DJ Khaled's 2019 album Father of Asahd and featured Hussle's vocals and Legend on the piano. DJ Khaled predicted the track would win a GRAMMY.
"I even told him, 'We're going to win a GRAMMY.' Because that's how I feel about my album," DJ Khaled told Billboard. "I really feel like not only is this my biggest, this is very special."
After the release of the song and music video -- which was filmed before Hussle's death in March -- DJ Khaled announced all proceeds from "Higher" will go to Hussle's children.
DJ Khaled and co. beat out fellow category nominees Lil Baby & Gunna ("Drip Too Hard"), Lil Nas X ("Panini"), Mustard featuring Roddy Ricch ("Ballin") and Young Thug featuring J. Cole & Travis Scott ("The London"). Hussle earned a second posthumous award at the 62nd GRAMMYs for Best Rap Performance for "Racks In The Middle."
Along with Legend and DJ Khaled, Meek Mill, Kirk Franklin, Roddy Ricch and YG paid tribute to Hussle during the telecast, which concluded with "Higher."
Check out the complete 62nd GRAMMY Awards nominees and winners list here.
news
"GRAMMY Effect" Spikes Sales
GRAMMYs
/
Dec 3, 2014 - 04:22 am
"GRAMMY Effect" Spikes Sales
The 52nd Annual GRAMMY Awards drove a 3.3 percent increase in album sales compared to last week, according to a Billboard report. The 2010 GRAMMY Nominees album jumped to No. 5 with sales of 71,000 units, a 55 percent increase. Top GRAMMY winner Beyoncé's I Am…Sasha Fierce rose to No. 14 with sales of 32,000 copies, a 101 percent increase. Other GRAMMY performers experiencing sales increases include Pink (up 234 percent), Dave Matthews Band (up 114 percent), the Zac Brown Band (up 82 percent), the Black Eyed Peas (up 76 percent), Taylor Swift (up 58 percent), and Lady Gaga (up 17 percent). Lady Antebellum, who also performed on the telecast, remained at No. 1 for the second consecutive week. (2/10)
Grainge Promoted To UMG CEO
Universal Music Group International Chairman and CEO Lucian Grainge has been promoted to CEO of Universal Music Group, effective Jan. 1, 2011. He will succeed Doug Morris and report to Jean-Bernard Lévy, chairman of the management board of Vivendi. Grainge will relocate from London to New York to serve as co-CEO of UMG in tandem with Morris for six months starting July 1. Morris, who has served as UMG chairman and CEO since 1995, will remain as company chairman. (2/10)