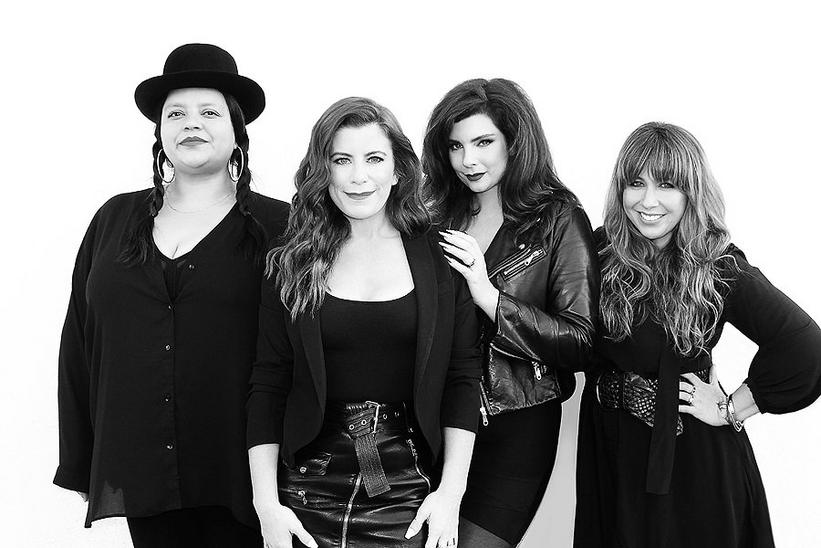 news
The Woman. Collective Wants Music Festivals To Be A Safe Space For "Every One"
Teaming up with Goldenvoice Productions, L.A.-based consulting agency woman. are making it their mission to create safe spaces for all music festival goers
GRAMMYs
/
Apr 11, 2019 - 10:32 pm
In 2017, immediately before the now-infamous allegations against disgraced Hollywood titan Harvey Weinstein came out, Michelle Pesce, a nightlife maven and DJ who performs under the name DJ PESCE, was having a casual lunch with two other DJ friends and music industry vets, Daisy O'Dell and Ana Calderon. Eventually, the conversation began to revolve around one question: "Why are all clubs and bars in L.A. owned by men?"
"We talked about our experiences, and how soul-crushing some of [them] are," Pesce, who spun tracks at Oscars, Golden Globes, and GRAMMYs parties earlier this year, tells the Recording Academy. "Some of these happenings in bars and clubs. And how much ego is involved… a lot of groups, not only women, but a lot of groups don't feel safe and in a lot of nightlife venues."
Together, along with producer and marketing pro Kate Mazzuca, the group founded the Los Angeles-based consulting agency woman., which organizes curated industry events, brand collaborations, women's workshops, safe space activations, philanthropic partnerships, and more, with the mission of creating "both emotional and physical spaces that are both engaging and inclusive to everyone, regardless of gender, background, and identity."
"Coming from the entertainment industry, we understood many of the problems, but not necessarily the solutions," explains O'Dell. "I immediately reached out to Eleuthera Lisch because I knew her expertise and ability to conceptualize highly specialized protocols and structure into a functional activation was imperative for us to be able to do this work with real impact. Her decades of experience in street safety and social justice and, really, just her sheer brilliance at adapting that work for this specialized environment, uniquely qualified her as we joined forces and named her Executive Director of one of woman.'s first major initiatives."
Now, as 2019 music festival season commences—most immediately at Coachella—the team behind woman. are working to get the word out about soteria.—a comprehensive safe-space initiative that is strategically designed for large-scale cultural gatherings and festivals—and "every one," a joint safe-space effort with Goldenvoice Productions that seeks to ensure all festival goers feel safe and comfortable while they attend.
Run by Goldenvoice Director of Equity and Inclusion Veline Mojarro, with additional oversight from Goldenvoice's Morgan Donly and Coachella and Stagecoach "every one" production manager Lauren Montgomery, "every one" offers safety ambassadors throughout the grounds, trained counselors on-site, all-gender restrooms, ADA accessibility, and a zero tolerance policy on assault and harassment.
Coachella attendees will have 24-hour access to mental health professionals specializing in sexual assault and harassment. "Every one" will also resurface later this month at Stagecoach Festival in Indio from April 26-28.

"There is so much power in woman.'s platform—as industry DJs, producers and pop culture curators—to amplify this critical shift," Mojarro said in a statement. "Their passion, commitment and willingness to co-create this initiative for 'every Oone' allows us to highlight and uplift the contributions of a fierce new team developing innovative practices in festival safety."
Speaking specifically to their original soteria. program, which is run in tandem with Executive Director Eleuthera Lisch, Pesce says, "Our initial goal was to open a bar/events space and run it in a more evolved fashion. Of course we want inspired DJs and musicians and to fill it with guests we trust. A level of privacy and safety to be truly free. It's also the small things: having female security, front door personnel that make sure you're getting into the correct Uber, sustainability. Drug-testing strips that you can test your cocktails if you want to. Gender-neutral bathrooms. Just a safer and more inclusive approach to nightlife and not a lot of attitude-at-the-door kind of stuff."
Named for the Greek goddess of safety, salvation, and preservation from harm, soteria. formally began in 2018 at the FORM Festival in Arizona and at Summit, L.A., and provided festivalgoers with first-responder "Safety Ambassadors," crisis de-escalation professionals, licensed healthcare professionals.
"There's 24 hour access to clinicians and to self care care: coloring books, yoga mats, noise cancelling headphones and aroma therapy," says Pesce, describing what a festival goer can expect to find in a typical soteria. space. "Sometimes it's as simple as needing safe passage. We were in downtown L.A. [for Summit]. Some people weren't comfortable leaving one of the parties at three in the morning and walking to their hotel." Also on site at Coachella will be the clinical coordinator of "every one," Dr. Paula Helu-Brown, who has worked extensively in relationship and sexual violence prevention at USC.
"I've being going to music festivals and concerts since I was a teenager, and eventually I moved to L.A. and started working at record labels, touring with artists and then touring myself as a DJ," says Calderon. "All along those two-plus decades of experiencing music festivals around the world, first as a fan then a music label boss and eventually as an artist, I felt a personal need for a space like this and would have been so much more comfortable going to festivals alone knowing these services existed."
So, what's next for soteria.? Pesce and the team plan to bring their safe space back to FORM Festival next month. Beyond that, they're doubling down on building awareness that a space like theirs—even if it isn't theirs—must exist in the music, nightlife and festival industries.
"We want to truly shift culture within the festival space," elaborates Pesce. "With an evolved approach to safety, mental health, sustainability and inclusion. Part of the soteria. initiative is about inclusion of all races, gender, sexual orientation, age, ability and identity."
The two goals for this," she continues, "are to let people know that they are not alone and that the support is available and to push other festivals to step up. We just want all attendees to know that this matters. Your safety, your peace of mind. It all matters."
So, listen up, Coachella attendees: To access "every one" spaces and services, look on your festival maps and keep an eye out for on-site locations, ask at the info kiosks or locate an "every one" ambassador, who will be outfitted in teal team T-shirts with the "every one" logo.
Coachella Announces "Every One" Initiative To Fight Harassment And Assault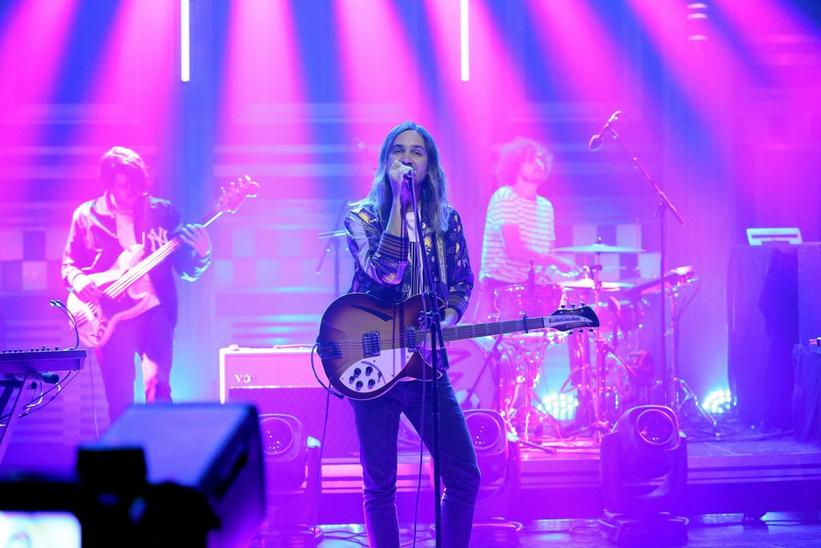 Photo: Andrew Lipovsky/NBC/Getty Images
news
Tame Impala Announce U.S. Tour Dates
In addition to headlining Coachella 2019, the Australian psych-rock outfit has revealed several more show dates stateside
GRAMMYs
/
Jan 30, 2019 - 06:55 am
Tame Impala, the GRAMMY-nominated psych-rock project of Australian Kevin Parker, has announced four new spring U.S. tour dates, following the group's headlining sets at Coachella in April.
Tame Impala play Nashville, Asheville, St. Augustine & Miami this May. Tickets on-sale Friday, Feb. 1st at 10am local time. pic.twitter.com/8DZtw94dUA

— Tame Impala (@tameimpala) January 29, 2019
The 2019 U.S. dates begin in Indio, Calif. at Coachella on April 13 and 20, followed by dates in Nashville, Tenn., Asheville, N.C., St. Augustine, Fla. and Miami in May. While Parker is a one-man show in the studio, he has a touring group to translate the music live.
Last week, the group was also announced as a headliner at the Corona Capital festival in Guadalajara, Mex. on May 11. Other May dates Tame Impala is set to play include Shaky Knees in Atlanta, Boston Calling in Boston, and Primavera Sound in Barcelona, Spain.
Parker has revealed that a new album is on the way and will be released sometime before the end of 2019. Tame Impala's last album, 2015's Currents, was nominated for Best Alternative Music Album at the 58th GRAMMY Awards.
Tickets for the new show dates go on sale on Feb. 1 at 10 A.M. local time via Ticketmaster.
Primavera Sound 2019 Features A "New Normal" Equal-Gender Lineup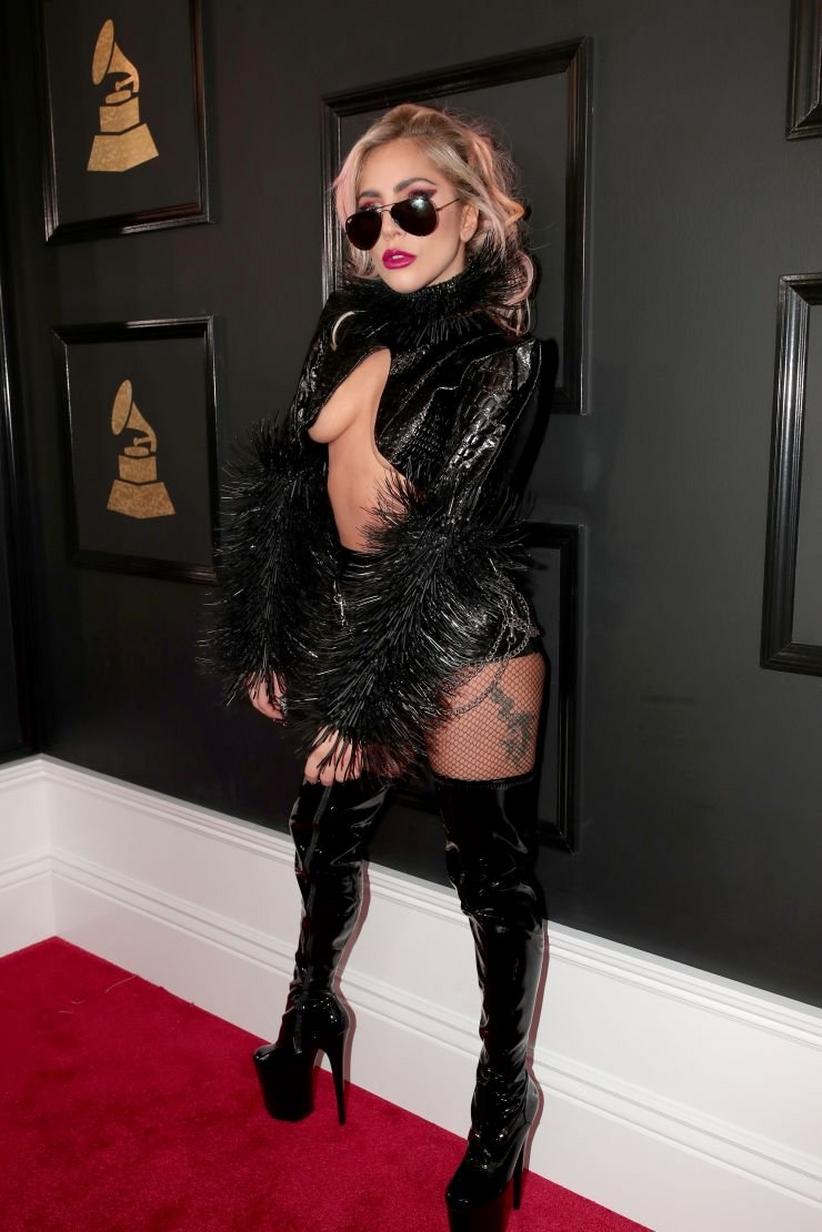 Lady Gaga is among the headliners at the 2017 Coachella festival
Photo: Christopher Polk/Getty Images
news
Coachella: How many years have GRAMMY winners headlined?
Find out how GRAMMY winners have dominated the lineup throughout the iconic Southern California festival's history
GRAMMYs
/
May 15, 2017 - 01:36 pm
GRAMMY winners Lady Gaga, Kendrick Lamar and Radiohead are set to headline the 2017 Coachella Valley Arts and Music Festival in Southern California over the next two weekends.

Did you know that a GRAMMY winner has been among the headliners at Coachella for all but two years in the festival's 18-year history? The lone exceptions are 2001 when GRAMMY nominees Jane's Addiction headlined and 2002 when GRAMMY nominees Björk and Oasis headlined.

Here's a list of GRAMMY-winning Coachella headliners by year:

1999: Beck, Tool
2003: Beastie Boys, Red Hot Chili Peppers
2004: Radiohead
2005: Coldplay, Nine Inch Nails
2006: Tool
2007: Rage Against The Machine, Red Hot Chili Peppers
2008: Prince
2009: Paul McCartney
2010: Jay Z, Muse, Gorillaz
2011: Arcade Fire, Kings Of Leon, Kanye West
2012: The Black Keys, Dr. Dre, Radiohead
2013: Phoenix, Red Hot Chili Peppers
2014: Arcade Fire, OutKast, Muse
2015: AC/DC, Drake, Jack White
2016: Calvin Harris
2017: Lady Gaga, Kendrick Lamar, Radiohead
Feature: How MusiCares helps musicians in recovery at festivals like Coachella
Photo: Kevin Winter/Getty Images
news
Coachella Announces "Every One" Initiative To Fight Harassment And Assault
The two-weekend desert festival will take extra measures this year to "develop a festival culture that is safe and inclusive for everyone"
GRAMMYs
/
Jan 5, 2019 - 12:18 am
With news of the stacked 2019 Coachella lineup and re-upped partnership with YouTube still fresh, the iconic desert music festival has announced new measures to fight against harassment and assault. Named "Every One," the initiative outlines plans to ensure all festivalgoers feel safe and comfortable while they attend, including safety ambassadors throughout the grounds, trained counselors on-site, all-gender restrooms, ADA accessibility, and a zero tolerance policy on assault and harassment.
"We are pushing ourselves and our guests to do better and to be better," says the Coachella website. "We are taking deliberate steps to develop a festival culture that is safe and inclusive for everyone. Persons of any gender identity or expression, sex, sexual orientation, race, religion, age or ability are welcome at Coachella."
The new initiative operates in harmony with the current Code of Conduct, which does not mention harassment or assault explicitly. Last April, Teen Vogue reported "rampant" sexual harassment at Coachella 2018, saying, "Of the 54 young women who spoke to Teen Vogue for this piece during the weekend-long event, all of them had a story of sexual assault or harassment that occurred this year at Coachella." This alarming report was magnified by how similar and pervasive the accounts were, with one young woman estimating she'd been touched inappropriately 40 times over the three day weekend festival.
The festival's new measures promise to address the issue and take real action toward creating a safer environment.
"Coachella will NOT tolerate any form of assault or harassment," the Coachella website continues, "Be it sexual, physical or verbal. Anyone found to be in violation of this policy is subject to immediate removal from the festival site and law enforcement may be notified. The offender's Festival Wristband may be revoked and no refund will be issued."
Coachella 2019 will take place April 12–14 and 19–21 in Indio, Calif. Tickets go on sale today, Jan. 4, via the festival's website.
Coachella 2019 Lineup Revealed With Extended YouTube Live-Stream Partnership
news
Aloe Blacc To Perform At Exclusive GRAMMY After-Party
Thelma Houston, Arturo O'Farrill and DJ Michelle Pesce also slated to perform at 2016 GRAMMY Celebration, The Recording Academy's official after-party
GRAMMYs
/
Feb 10, 2016 - 10:53 pm
Past GRAMMY nominee Aloe Blacc, GRAMMY winner Thelma Houston and DJ Michelle Pesce are scheduled to perform at the exclusive 2016 GRAMMY Celebration — The Recording Academy's official after-party taking place on Monday, Feb. 15 immediately following the 58th GRAMMY Awards. Additionally, the Celebration's Jazz Lounge will feature performances by two-time GRAMMY winner and current nominee Arturo O'Farrill and members of GRAMMY Camp — Jazz Session.
After-party guests — including GRAMMY winners, nominees and celebrities — will experience "GRAMMY Land," designed to capture the spirit of the classic children's game "Candy Land." The theme will come to life with oversized candy displays, a dazzling water feature, larger-than-life design elements, all matched with entertainers, dancers, acrobats, aerialists, and elaborate visual projections.
"What better way to celebrate Music's Biggest Night than with an amazing GRAMMY after-party where our guests can continue to enjoy their evening surrounded by music, incredible food and a visually stunning party atmosphere culminating in not-to-be missed performances," said Neil Portnow, President/CEO of The Recording Academy. "This year's youthful GRAMMY Land theme is sure to provide a uniquely memorable experience for all."
"With more than 60 dancers and acrobats, four featured performances and hundreds of hours of planning, it is a daunting yet rewarding task to mount the largest and most complex awards show after-party annually," said Branden Chapman, Executive In Charge Of Production & Chief Business Development Officer of The Recording Academy. "Each year, we are honored to bring our Recording Academy members and annual GRAMMY nominees together to celebrate the year in music with one last event that highlights amazing performances, delectable cuisine and vibrant thematic design."
For the first time, Patina Restaurant Group and Chef and founder Joachim Splichal will cater the event with a menu that samples California classics such as taco truck bites, Napa-inspired cuisine, Santa Monica Farmers' Market seasonal favorites, gluten-free dishes from Beverly Hills, and desserts from Hollywood, including whimsical cotton candy trees. The menu was designed using sustainable, local California ingredients with flavors inspired by the music and the artists who create it. Leftover edible food from the GRAMMY Celebration is donated to local food banks and all cooking oil used for the event will be recycled. The evening will also feature fine spirits by Cîroc Ultra-Premium Vodka, Johnny Walker Black Label and Don Julio Tequila.
Taking place at Staples Center in Los Angeles, the 58th Annual GRAMMY Awards will be broadcast live in HDTV and 5.1 surround sound on CBS on Monday, Feb. 15 at 8 p.m. ET/5 p.m. PT.
For updates and breaking news, visit The Recording Academy's social networks on Twitter, Facebook and Instagram.