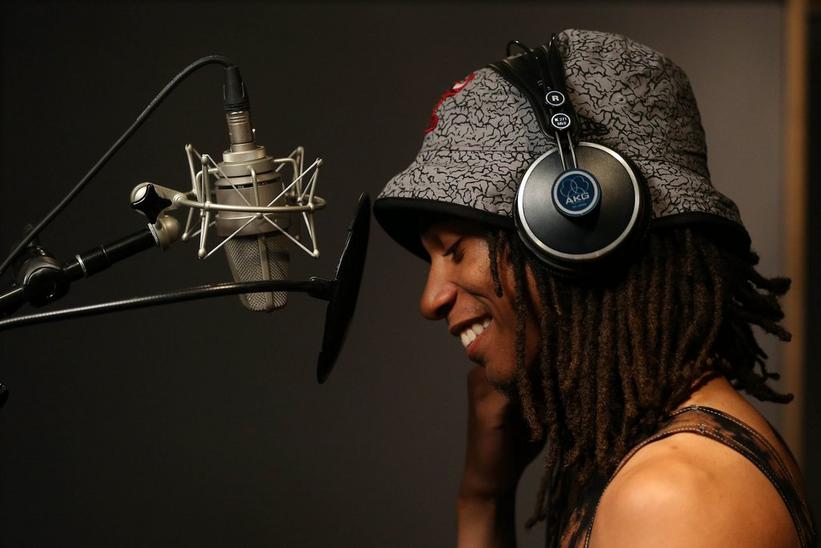 Photo: Steve Russell/Toronto Star/Getty Images
news
Put Your Dreams To Work: 5 Ways To Land Your Ideal Music Job
From dressing to impress to getting—and staying—connected with the right network, here are some go-to techniques for kick-starting a career in the music industry
GRAMMYs
/
Mar 20, 2019 - 05:03 am
As college graduation season quickly approaches, most seniors have begun the search for their "dream job" in musc. While it's an exciting time, the quest can be daunting, especially when applying to roles in an industry as competitive as the music biz. So how do you stand out? GRAMMY U provided answers and so much more at last week's GRAMMY U Industry Insights: How to Get the Job workshop in downtown Manhattan. A packed room of recent- and soon-to-be- college graduates received pointers from a panelists of pros: Madison Rozynek (The Madison Square Garden Company), Ian Rifkin (Universal Music Group), Christine Schworn (Sirius XM) and Lisa Hauptman (Downtown Music Publishing). Here are a few valuable tips for landing the dream job.
(L-R): Lisa Hauptman, Christine Schworn, Ian Rifkin, Madison Rozynek, Jessica McDevitt
1. Dress the Part
The entertainment industry is known for pushing boundaries, but that behavior doesn't apply to interview etiquette. While the dress code is casual to business casual for most of the music industry, always show up to an interview in professional attire. A general rule: It's better to be overdressed than underdressed. Keep it business professional and leave the boundary pushing until your first day on the job.
2. "Thank You..." Next
Thank you is never a bad idea, especially after an interview. Be sure to ask for a business card or an email address, and follow up with a quick note expressing your continued interest in the job and try to include something personal that was discussed during the interview. If you want to go the extra mile, "hand written notes will always make you stand out," says Christine Schworn, Recruiter & Talent Acquisition, Sirius XM. And remember, it typically takes about six weeks from interview to hire, so be patient.
3. Play Your Position
Dream big but make sure your experience matches the job. How do you know if you qualify? Read the job description thoroughly, and be honest with yourself. Recent graduates typically land Department and Executive Assistant roles at entertainment companies to get into the door. Don't shy away from these roles, even the temporary jobs, because they often lead to bigger opportunities says, Ian Rifkin, Manager of Internship Programs & Campus Recruiting, Universal Music Group. Network, work hard and you'll be ready for the next level soon.
4. Circle of Life
Remember opportunities exists everywhere, even among friends. Getting an informational with a senior level executive at a dream job is great, but you can also create opportunities within your circle of peers. "Network within your circle," says Lisa Hauptman, Global Head of People, Downtown Music Publishing. Remember to not only look up, but across. Your peers are the next round of executives.
5. Stay Linked and Aware
LinkedIn, LinkedIn, LinkedIn. Recruiters utilize the career site as a tool to identify candidates so keep your LinkedIn profile up to date, and if you don't have an account, sign up, says Madison Rozynek, Recruiting Coordinator, The Madison Square Garden Company. Be sure to use an appropriate picture and follow companies that reflect your interests. And remember, LinkedIn isn't the only space recruiters use for online research. Your social accounts are a reflection of you. Be mindful of what you post.
Want More?: Check Out These 5 Surefire Ways To Make It In The Music Industry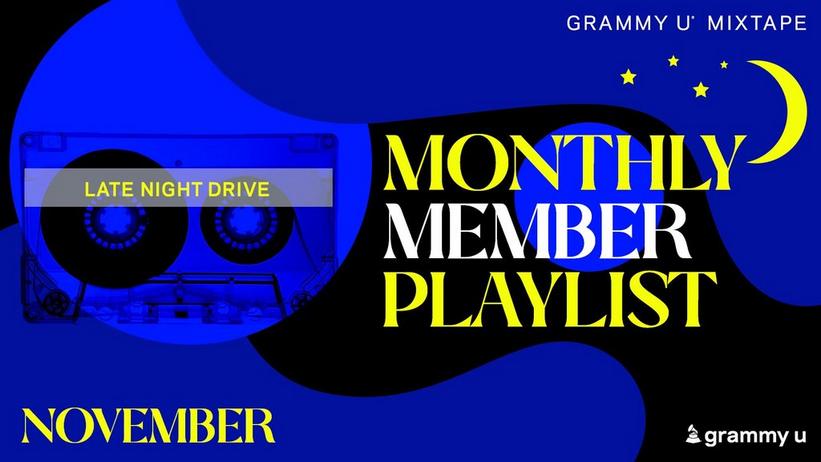 news
Press Play On GRAMMY U Mixtape: Late Night Drive Monthly Member Playlist
The GRAMMY U Mixtape is a monthly, genre-spanning playlist to quench your thirst for new tunes, all from our talented members. This month, we've crafted the perfect mix of nostalgic tunes to sing as you're driving around your hometown for the holidays.
GRAMMYs
/
Nov 8, 2023 - 02:38 pm
Did you know that among all of GRAMMY U's members, songwriting and performance is one of the most sought after fields of study? We want to create a space to hear what these creators are making today.
The GRAMMY U Mixtape, now available for your listening pleasure, highlights the creations and fresh ideas that members are bringing to this industry directly on the Recording Academy's Spotify, Amazon Music and Apple Music pages. Our goal is to celebrate GRAMMY U members, as well as the time and effort they put into making original music — from the songwriting process to the final production of the track.
Each month, we accept submissions and feature 15 to 25 songs that match that month's theme. This month, we've crafted the perfect mix of nostalgic tunes to sing with your friends as you're driving around your hometown with the windows down and music on full blast.
So, what's stopping you? Press play on GRAMMY U's Mixtape and listen now on Spotify below or on Apple Music and Amazon Music.
Want to be featured on the next playlist? Submit your songs today! We are currently accepting submissions for songs of all genres for consideration for our December playlist. Whether you write pop, rock, hip-hop, jazz, or classical, we want to hear from you. Music must be written and/or produced by the member (an original song) and you must be able to submit a Spotify, Apple Music and/or Amazon Music link to the song. Artists must be a GRAMMY U member to submit.
About GRAMMY U:
GRAMMY U is a program that connects aspiring professionals and creatives ages 18-29 with the music industry's brightest and most talented minds. We provide a community for emerging professionals and creatives in addition to various opportunities and tools necessary to start a career in music. Throughout the program year, events and initiatives touch on all facets of the industry, including business, technology, and the creative process.
As part of the Recording Academy's mission to ensure the recorded arts remain a thriving part of our shared cultural heritage, GRAMMY U establishes the necessary foundation for music's next generation to flourish.
Not a member, but want to submit to our playlist? Apply for GRAMMY U Membership here.
Former GRAMMY U Reps Heather Howard and Sophie Griffiths contributed to this article.
15 Must-Hear Albums This November: Dolly Parton, Jung Kook, Marshmello & More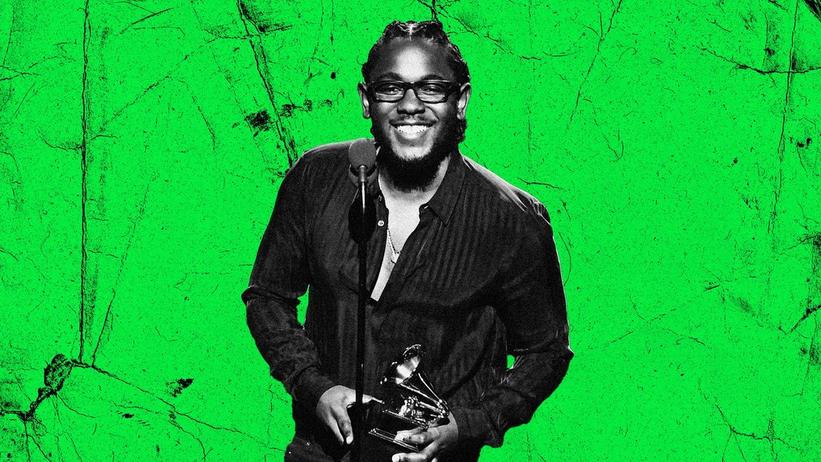 Kendrick Lamar
Photo: Jeff Kravitz/FilmMagic
video
GRAMMY Rewind: Kendrick Lamar Honors Hip-Hop's Greats While Accepting Best Rap Album GRAMMY For 'To Pimp a Butterfly' In 2016
Upon winning the GRAMMY for Best Rap Album for 'To Pimp a Butterfly,' Kendrick Lamar thanked those that helped him get to the stage, and the artists that blazed the trail for him.
GRAMMYs
/
Oct 13, 2023 - 06:01 pm
Updated Friday Oct. 13, 2023 to include info about Kendrick Lamar's most recent GRAMMY wins, as of the 2023 GRAMMYs.
A GRAMMY veteran these days, Kendrick Lamar has won 17 GRAMMYs and has received 47 GRAMMY nominations overall. A sizable chunk of his trophies came from the 58th annual GRAMMY Awards in 2016, when he walked away with five — including his first-ever win in the Best Rap Album category.
This installment of GRAMMY Rewind turns back the clock to 2016, revisiting Lamar's acceptance speech upon winning Best Rap Album for To Pimp A Butterfly. Though Lamar was alone on stage, he made it clear that he wouldn't be at the top of his game without the help of a broad support system. 
"First off, all glory to God, that's for sure," he said, kicking off a speech that went on to thank his parents, who he described as his "those who gave me the responsibility of knowing, of accepting the good with the bad."
He also extended his love and gratitude to his fiancée, Whitney Alford, and shouted out his Top Dawg Entertainment labelmates. Lamar specifically praised Top Dawg's CEO, Anthony Tiffith, for finding and developing raw talent that might not otherwise get the chance to pursue their musical dreams.
"We'd never forget that: Taking these kids out of the projects, out of Compton, and putting them right here on this stage, to be the best that they can be," Lamar — a Compton native himself — continued, leading into an impassioned conclusion spotlighting some of the cornerstone rap albums that came before To Pimp a Butterfly.
"Hip-hop. Ice Cube. This is for hip-hop," he said. "This is for Snoop Dogg, Doggystyle. This is for Illmatic, this is for Nas. We will live forever. Believe that."
To Pimp a Butterfly singles "Alright" and "These Walls" earned Lamar three more GRAMMYs that night, the former winning Best Rap Performance and Best Rap Song and the latter taking Best Rap/Sung Collaboration (the song features Bilal, Anna Wise and Thundercat). He also won Best Music Video for the remix of Taylor Swift's "Bad Blood." 
Lamar has since won Best Rap Album two more times, taking home the golden gramophone in 2018 for his blockbuster LP DAMN., and in 2023 for his bold fifth album, Mr. Morale & the Big Steppers.
Watch Lamar's full acceptance speech above, and check back at GRAMMY.com every Friday for more GRAMMY Rewind episodes. 
10 Essential Facts To Know About GRAMMY-Winning Rapper J. Cole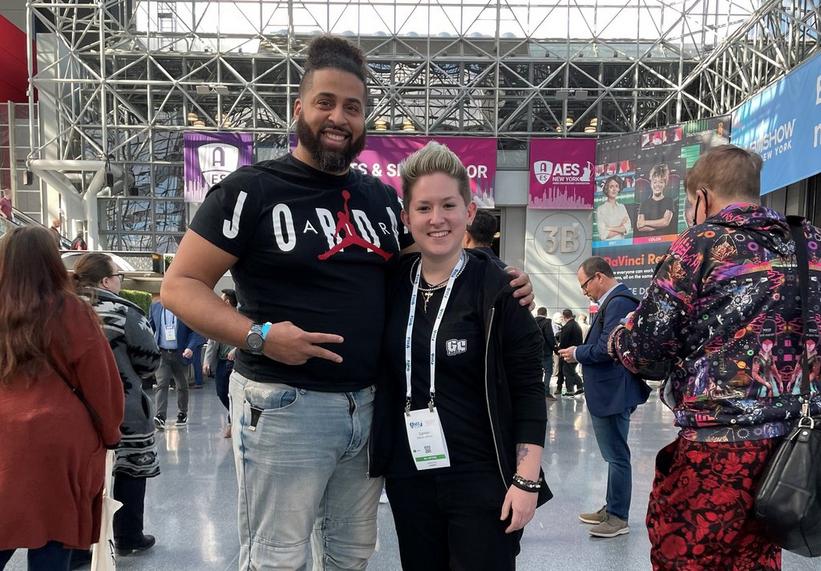 Mentor Geronimo Vannicola (left) and mentee Dannon Johnson at the Audio Engineering Society convention in New York
Photo courtesy of GRAMMY U
interview
7 Highlights Of GRAMMY U's Fall 2022 Mentorship Program
GRAMMY U's mentorship program pairs college students with music industry professionals, with the goal of becoming successful in the industry. GRAMMY.com shares the stories of seven participants from across the country.
GRAMMYs
/
Dec 21, 2022 - 04:41 pm
Beginning a career in the music industry can be a winding and often rocky path, with few signposts to guide the way. But when you combine the enthusiasm of eager students and young professionals with the wisdom and guidance of industry veterans, no mountain is too difficult to climb.
Every semester, the GRAMMY U mentorship program sets out to create these connections, pairing professionals with student members pursuing a career in the same field. In some cases, mentors give their mentees a chance to get their hands dirty, working firsthand on industry projects and participating in professional settings.
With the GRAMMY U fall 2022 program wrapped up for the holidays, hear from student members and mentors for a glimpse at some of the opportunities and connections from this semester.
Jeff Silverman | Mentor | Nashville Chapter
Alex Wons | Mentee | Nashville Chapter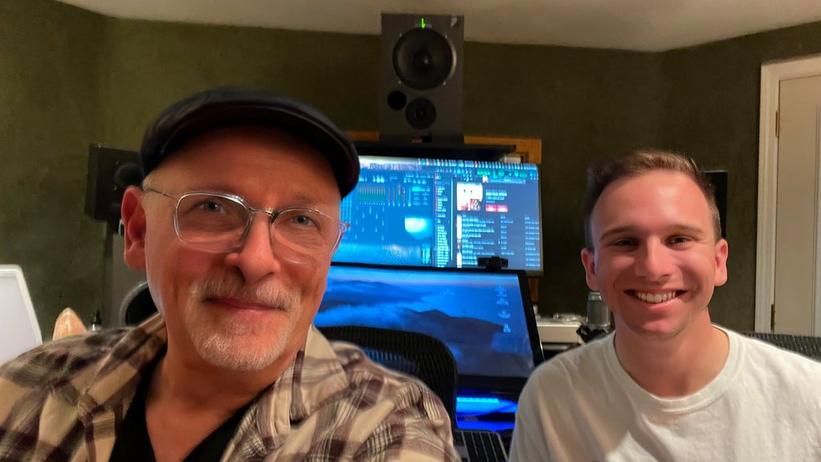 Alex Wons is a student at Middle Tennessee State University, double majoring in commercial songwriting and audio production, with several of his own releases out on all major platforms. He was paired with Jeff Silverman, a producer, engineer, songwriter, composer for film and TV, and former Motown staff writer with nearly 40 years of experience in the music industry. Silverman took to his social network pages to share his mentorship of Wons. "I looked at it as an opportunity to introduce Alex to all of the people that support me, with hopes that they too will support his work."
What started out as a Zoom meet and greet turned into an in-studio lesson on production, engineering, and the future of audio via Dolby Atmos. Silverman invited Wons to his studio, where they listened to 7.1.4 mixes and discussed go-to programs and plugins. The veteran listened to one of Won's recent productions that he produced, mixed, mastered, and performed on. "I was so impressed that I asked if he would mind if I pass it around to a few of my film TV licensing contacts and see if there would be any interest," Silverman rounted, before encouraging Alex to always seek legal advice before signing an exclusive deal on his songs.
"We all need a mentor at some point in our lives if we're going to grow. And I have many to thank for those landmark growing times in my lifetime in the music business," says Silverman.
Call Me Ace | Mentor | San Francisco Chapter
Vinal Chand | Mentee | San Francisco Chapter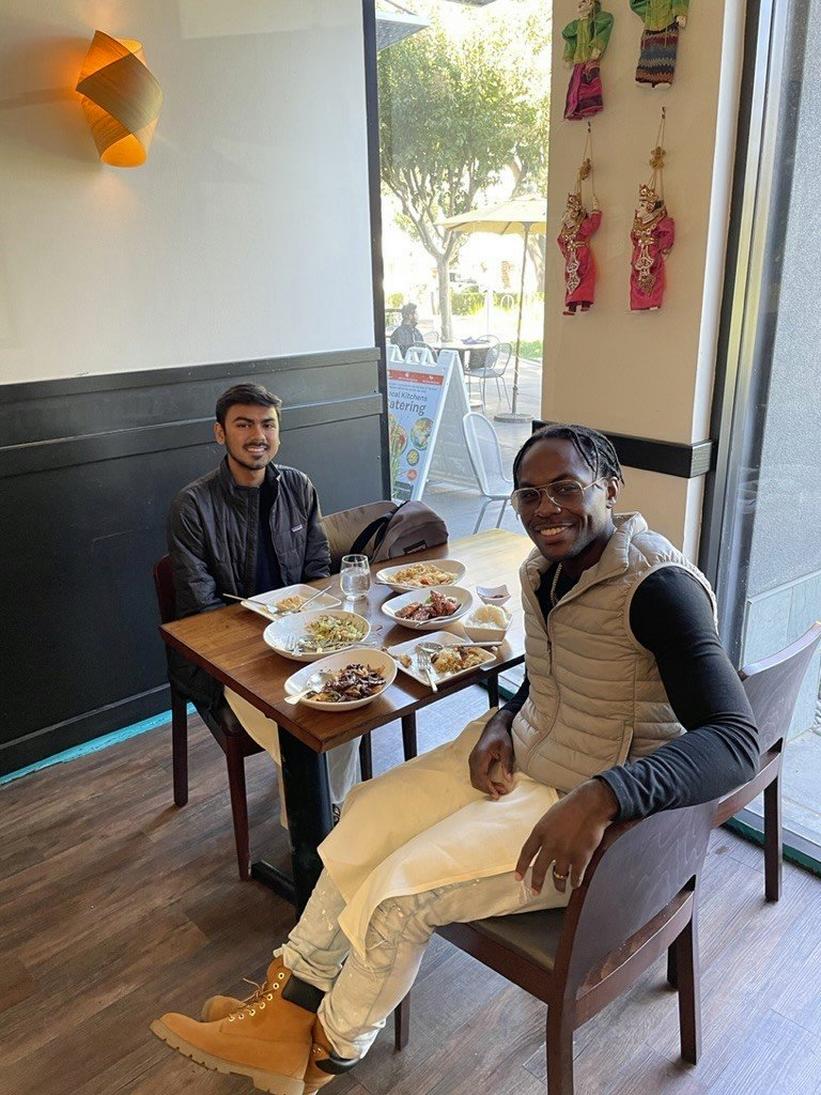 Vinal Chand, an economics and communications student and rising senior at the UC Davis was paired with Ace Patterson, a strategy and operations consultant, marketer, designer, and hip-hop recording artist. The pair's original focus for mentorship was securing an internship in the industry, a goal that proved attainable with Ace's help, offering Chand an internship at his record label, Heir Quality.
"When my mentee told me that he wanted to work in music marketing but felt his recruitment options were limited by a lack of tangible experience in that space, I devised a plan with him to create an internship program through the new label I started, granting him a sizable opportunity to flex his digital marketing experience and demonstrate impact before he graduates college," Ace says.
Chand says one of the most transformative lessons he learned from Ace is that you need to create your own opportunities in the industry. "We don't need a specific role or title to gain experience. The best people in the music industry are those that actively gain experiences on their own, whether it's helping to promote local artists, editing your own projects, or creating content," Chand says. "The thing to remember is that you must trust in your own capabilities. You, too, deserve to be a part of this industry, just as anyone else."
Gene More | Mentor | Texas Chapter
Victor Fernando Aguilar | Mentee | Texas Chapter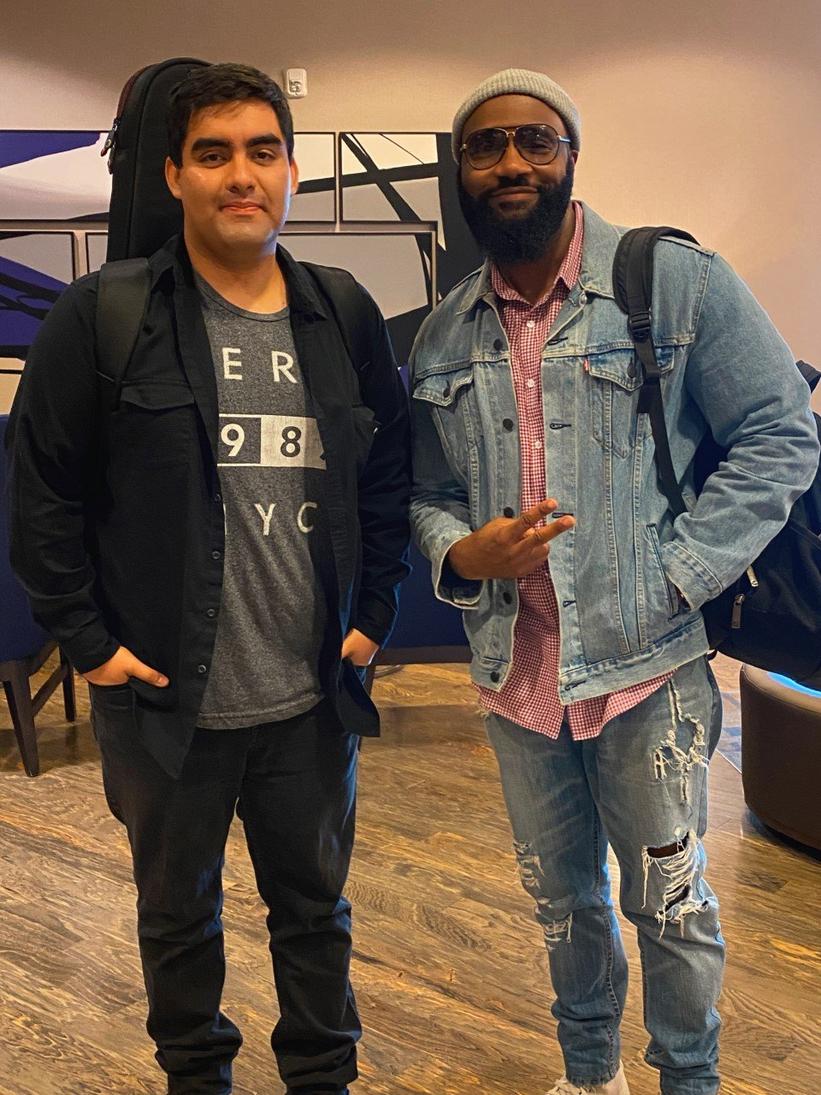 Victor Aguilar, a student at Visible Music College studying modern music and looking to pursue a career as a performing and touring musician, was paired with Gene Moore, a gospel artist, GRAMMY nominee, and radio announcer based in Houston. The two met weekly, talking through any roadblocks Aguilar faced that week and how to push himself to the next level. They met in person for their first session, in which Aguilar played a few songs while Moore's good friend, Chris Walker, offered feedback via FaceTime. Victor says he learned essential lessons about working hands-on during that session, noting "the most important thing … was to stay calm under pressure. Never let them see you sweat."   
Aguilar emphasized his mentor's drive to go the extra mile for him numerous times, creating an invaluable experience with priceless advice. "We will stay in touch even after this semester is over. I am planning a trip to Houston soon so that I can keep learning from him," Aguilar says. "These past months have been full of improvements thanks to his teachings, and his work ethic has inspired me to give my very best."
Michael Wansley | Mentor | PNW Chapter
Isaac Selby | Mentee | PNW Chapter
Isaac Selby is a recent Emory University marketing graduate, rap artist, and music marketer working for Yonas Media as well as a day-to-day manager for Latin GRAMMY nominated rock band Making Movies. He was paired with Michael Wansley, or Wanz, a GRAMMY-winning artist and vocalist based in Seattle. The pair met several times over Zoom and in person, including a recording session to track their collab song, the perfect project for Selby to put Wansley's lessons in songwriting into action.
Selby recognized that he needed a deeper understanding of song structure to improve on his existing talents, and applied his mentor's lessons in structure, hook writing, and building interest. "He has gained a widened perspective of music outside of his preferred genre. The songwriting concepts we've discussed have gotten him excited about writing in a 'new' way," Wansley says.
Witness the mentorship magic as they have paired up to do a show on Jan. 11 at The Highdive in Seattle.
Geronimo Vannicola | Mentor | Philadelphia Chapter
Dannon Johnson | Mentee | Philadelphia Chapter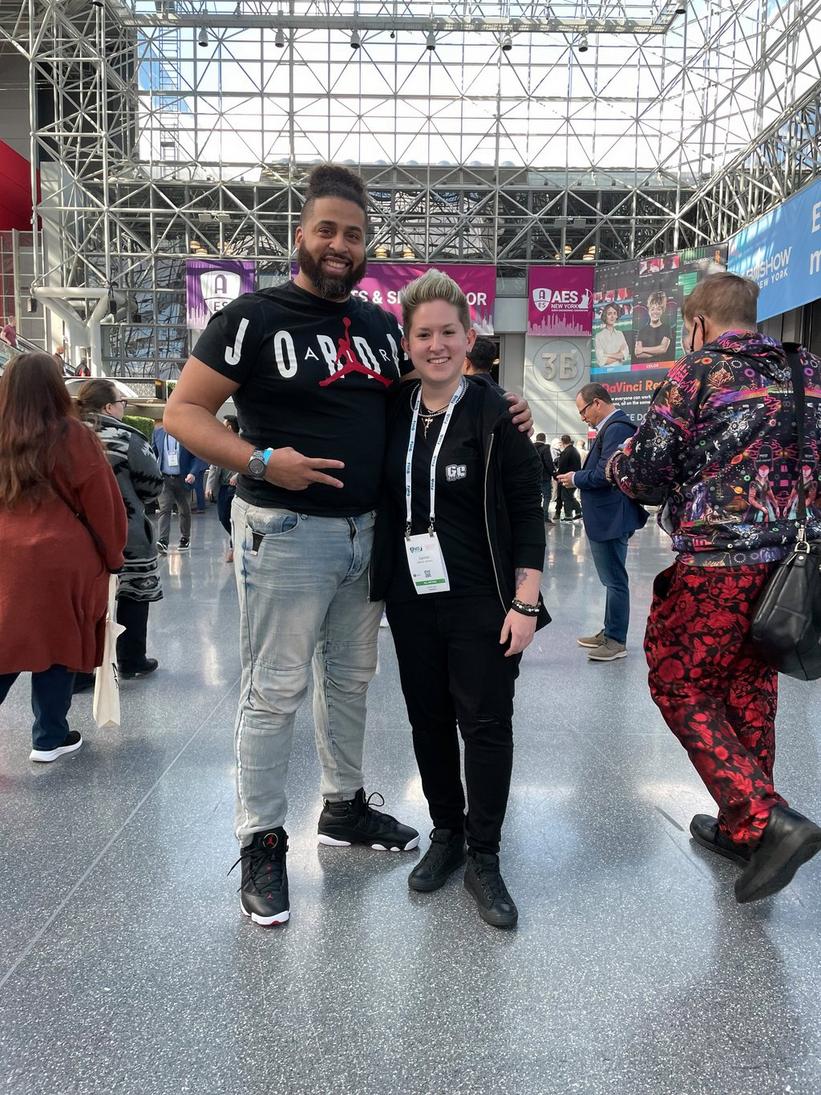 Dannon Johnson is a junior at Duquesne University majoring in sound recording, and is the owner/operator of a recording studio and live sound reinforcement company. She was paired with Geronimo Vannicola, a member of the production team for Fox's music catalog and a vendor for Paramount providing music for sync.
Although the pair primarily connected virtually because of their location in different states, they met at the Audio Engineering Society convention in New York where Vannicola connected Johnson with professional peers. "To hear Geronimo speak so highly of me to his peers and for him to take the time to take my career as seriously as he has, has helped to validate my place in this industry," Johnson says. "He's shown me that my aspirations are possible and my dreams are closer to being reached than they may seem."
Vannicola encouraged Johnson to "build her own empire" by learning to delegate work and share workload — a key ingredient to the growth of any business. "Being so busy with work makes things like keeping up on my studio's social media difficult, and he's taught me to enlist those around me for help," Johnson says.
Working remotely didn't stop the two from getting hands-on. Johnson updated Geronimo's previous ProTools mixes and received expert feedback. "To have him look at my workflow and shoot back his own iteration of my mixes is something I cannot stress the invaluable nature of enough," she said. Vannicola spoke to the importance of this hands-on work, emphasizing that good mentorship is as much about shaping mindset as it is "about giving something tangible, whether it's a skill or opportunity to move forward with, shaping a bright future."
Craig Campbell | Mentor | Nashville Chapter
Sydney Pasceri | Mentee | Nashville Chapter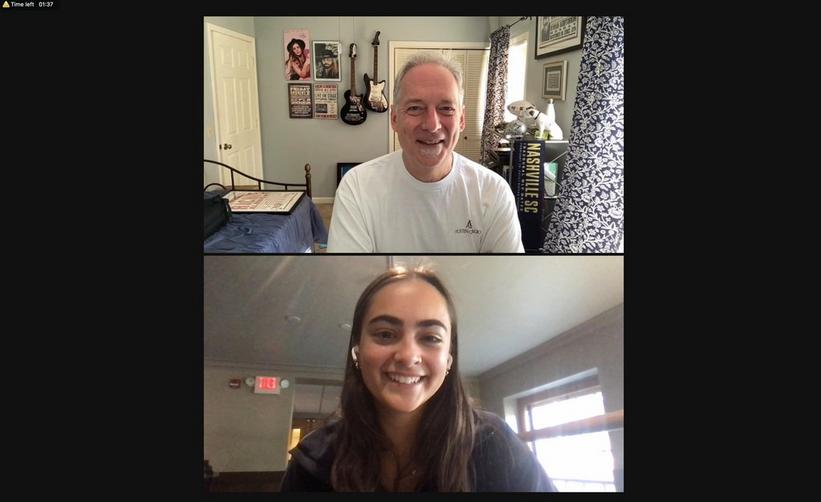 Sydney Pasceri — a student at Wake Forest University studying communications, and pursuing a career in music journalism, marketing, and public relations — was paired with Craig Campbell, the President of Campbell Entertainment, working in publicity and artist management.
Since Pasceri is based in North Carolina and Campbell in Nashville, the two didn't work in person, but Campbell still found ways to engage with his mentee. He added Sydney to his press release distribution list so she could see how he writes about new releases, announces festivals and other related topics. "I still plan to get her the bones of a release, so she can write one!" Campbell says.
Pasceri said she appreciated how intentional Campbell was in getting to know her — the same skill and care that makes him stellar in the world of A&R. "I admire this dedication to getting to understand the person, rather than just the artist, and hope to carry this into my own career." Through their conversations, Pasceri learned that the music scene is very small, with Campbell knowing someone from every corner of the industry she mentioned. "It made me realize how important it is to make meaningful relationships with people in all different jobs in the business."
Campbell joined the mentorship program with an open mindset to potentially learn from someone at any point in their career. "As a mentor, I want to impart knowledge, but I also want to be challenged… I welcome someone questioning why or offering a different viewpoint." Campbell was thrilled to get the chance to mentor Pasceri: "Sydney is driven, curious, interesting, ambitious, and very focused; I'll probably be working for her one day!"
Al Thrash | Mentor | Atlanta Chapter
Jasmine Gordon | Mentee | Atlanta Chapter 
Spelman College student Jasmine Gordon hopes to pursue a career in branding and marketing for clients in the music, sports, and entertainment industry, and is studying comparative women's studies with a focus on branding and marketing in the media. Gordon was paired with Al Thrash, the Professor of Practice at Georgia State University and Project Manager at Thirty Tigers — one of the premiere music distribution companies in the industry.
"My mentor and I visited the record label, LVRN, and I sat in on one of his meetings with the CEO of the label. I learned how to adequately build and nurture relationships and the importance of your network," Gordon says, adding that she participated in the meeting and learned about opportunities at the label.
Thrash also introduced Gordon to the founders of Project Go Dark, an Atlanta-based intensive music industry pipeline for college students. Thrash highlighted that he collaborated with Gordon's organization, Spelman College Women in Hip-Hop, for an alumni mixer during the historic SpelHouse Homecoming weekend. "This was an awesome experience, and I look forward to continuing to work with Jasmine as she develops into a professional," Thrash says.
The GRAMMY U Mentorship program is not only an invaluable experience for students to get direct feedback and career advice from an industry professional, but it can be the seed of a life-long relationship and the roots of a rich network.  Applications are now open for the spring GRAMMY U mentorship program, which runs from Feb.y 13 – May 5, 2023.  Apply to be a mentor or mentee by Jan. 27.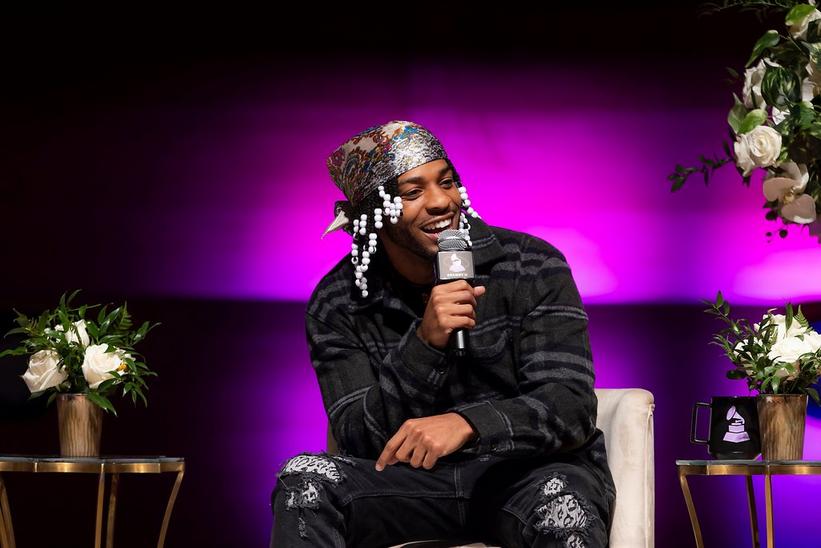 Armana White speaks at the GRAMMY U Masterclass, Presented by Mastercard
Photo: Terence Rushin/Getty Images for the Recording Academy
list
Armani White Details How To Use Social Media To Shape Your Career In GRAMMY U Masterclass
Rising rapper Armani White rocketed to fame via TikTok. During a GRAMMY U Masterclass Presented by Mastercard, White explained how to shape your career using social media: Know yourself, be yourself and stay hungry.
GRAMMYs
/
Dec 15, 2022 - 02:16 pm
TikTok famous: A phrase that didn't exist a few years ago can now be a golden ticket into the music industry. Today, a 15-second clip has the power to alter someone's career and life.
Sometimes, going viral on social media is purely luck of the draw. Other times, it's a very calculated and tactful business strategy that can be used to help the masses realize your full potential and maximize your success. For Philadelphia-born rising rapper Armani White, the latter has never been more true.
A now-viral TikTok of White and friends vibing in the studio to his new song "BILLIE EILISH." changed the trajectory of his career. Within several hours of being uploaded, the video reached two million views and has since surpassed 80 billion views.
White says that while he posted that TikTok in February 2022 for fun, he had no doubt that it would be something special. With his favorite mantra, "losers get lucky, winners do it again," on a loop in his head, White was able to turn what could've been a fleeting viral hit into a pivotal career move.
At the HBCU Love Tour in Atlanta this October, White advised students on how to use social media to take their careers to new heights. The discussion is part of the GRAMMY U Masterclass, Presented by Mastercard, and was moderated by musician, actress, and Recording Academy Atlanta Chapter Board member Kat Graham. Read on for GRAMMY U's takeaways from Armani White's masterclass. 
It's Not About Making "TikTok Music," It's About Making Music That Feels Genuine 
Armani White compared the process of being an actor to what it is like to be a musical artist. Actors are constantly having to audition, and one role in a movie or TV show doesn't necessarily lead to a lasting career. Similarly, one hit song doesn't immediately make a substantial career for an artist. 
The goal isn't to make a song that will go viral, White continued, noting that he makes music that speaks to his character and experiences. The viral TikTok of White and crew blasting "BILLIE EILISH." over the studio's speakers and goofing off was raw, pure, and true to who he is. This genuine glance behind the curtain is what made his audience feel connected. 
Pay Attention To Audience Reactions
Both White and Graham noted that social media can create an overwhelming feeling of comparison. White's advice? Rather than focusing on the number of views other videos are getting, focus on your own analytics. 
The rapper said he will dissect a video that has been more successful than others and try to pinpoint what it is about that video that gained traction. Look to see what you did differently in each video and what the outcome was based on that tactic. Then, try to recreate it.
First, Know Who You Are
Even before the attention and opportunity that followed his TikTok, White knew who he was and wanted to be. He advised the audience to refrain from creating a persona that people want to see — that won't get you far, and you'll be chained to that version of you. 
Instead, know who you are and stick with it. That certainty will allow others to understand your unique perspective and experiences, and will ultimately move you further along in your career. White decided who he was and implements that into every record he creates, whether by himself or in collaboration with others. 
"Stay Down, Stay Hungry, Stay Determined"
Though White now has the career he always dreamed of, it wasn't handed to him on a silver platter. He had to work hard, be patient and remain optimistic when things weren't going as he had hoped. Even with the popularity of his original TikTok, he had more steps to climb to get the song to where it is now. 
White's first obstacle was finding a way to get the sample he used from N.O.R.E's song "Nothin'" cleared for use. This is not a task that can be accomplished overnight, and the waiting process can be brutal. He decided the best way to go about this was to get his fans involved. 
White encouraged his fans to use "Nothin'" as much as they could in their videos. As trends surrounding the song started rising up, it became clear that people weren't losing interest in it. The TikTok sound of his song even made its way onto the "for you" page of Billie Eilish, who reposted a video using the sound. This solidified that everyone, including Eilish herself, were supporting not only the song itself, but Armani White as an artist. 
White also spoke about life before "BILLIE EILISH." went viral and the struggles he went through. White says that through it all, he kept reminding himself, If I can get there, it'll be worth it. He is now proud to have an encouraging story for artists to look at and remember that if you stay motivated, your wildest dreams are possible.
Graham echoed these sentiments, adding "Everyone has a unique journey…You gotta really look at yourself and know you have your own journey. Stay humble, hardworking, do the work, and you might just end up on this stage."
The full GRAMMY U Masterclass with Armani White, Presented by Mastercard, is available to stream now. Click the video below to hear more on the advice White and Graham share and the full story behind White's success.
Behind The Camera With Hannah Lux Davis: Your Favorite Pop Star's Favorite Music Video Director