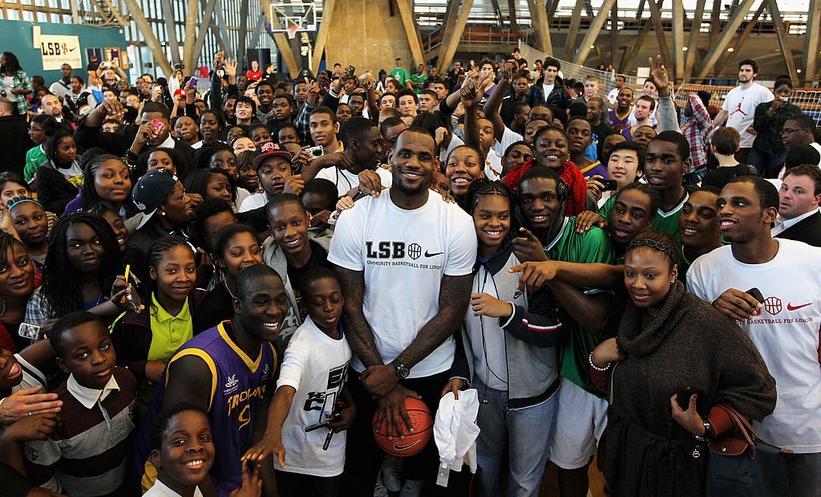 LeBron James poses with fans in 2011
Photo: Dean Mouhtaropoulos/Getty Images for Nike
news
LeBron James, Jonas Brothers, Bad Bunny, H.E.R. And More To Celebrate 2020 High School Seniors In TV Special
Taking place Saturday, May 16, the star-studded Graduate Together broadcast will feature celebrity performances as well as commencement addresses and vignettes from graduating seniors
GRAMMYs
/
Apr 30, 2020 - 10:34 pm
From Texas to Utah to Alaska, high schools across the U.S. are canceling, postponing or virtualizing their annual senior graduation ceremonies as the COVID-19 pandemic continues to sweep the nation. With many high school seniors now facing the possibility of not celebrating the end of their high school careers IRL, basketball icon LeBron James is stepping in with an epic graduation party.
Airing Saturday, May 16, at 8 p.m. EST, "Graduate Together: America Honors The High School Class Of 2020" will pay tribute to this year's graduating class. The one-hour star-studded event will feature appearances from today's biggest artists: GRAMMY all-stars Jonas Brothers, Bad Bunny, H.E.R., Ben Platt, Pharrell Williams and YBN Cordae are some of the guests confirmed for Graduate Together.
Charli D'Amelio, Dixie D'Amelio, Chika, Loren Gray, Brandan Bmike Odums, Henry Platt, Jonah Platt, Megan Rapinoe, Yara Shahidi, Lena Waithe, Malala Yousafzai and others are also confirmed to participate.
The cross-platform, multinetwork event will simultaneously air commercial-free on ABC, CBS, FOX and NBC. Additionally, Complex Networks, Facebook App, Instagram, PeopleTV, Snapchat, TikTok and YouTube will all stream the event and will create unique, dynamic viewing experiences on their platforms.
Read: Photo Gallery: GRAMMY U Spring Semester 2020
The event, curated by high school students and educators across the country, will feature commencement addresses, celebrity performances and vignettes. Students, educators and families are invited to submit videos and photos to be considered for inclusion in the broadcast. Graduating seniors can also share their own portraits to be included in a national virtual yearbook.
XQ Institute, The LeBron James Family Foundation and The Entertainment Industry Foundation are presenting Graduate Together, which is partnering with DonorsChoose and America's Food Fund for their respective COVID-19 relief initiatives.
Lizzo Gives GRAMMY U Students Music Business Insight & Advice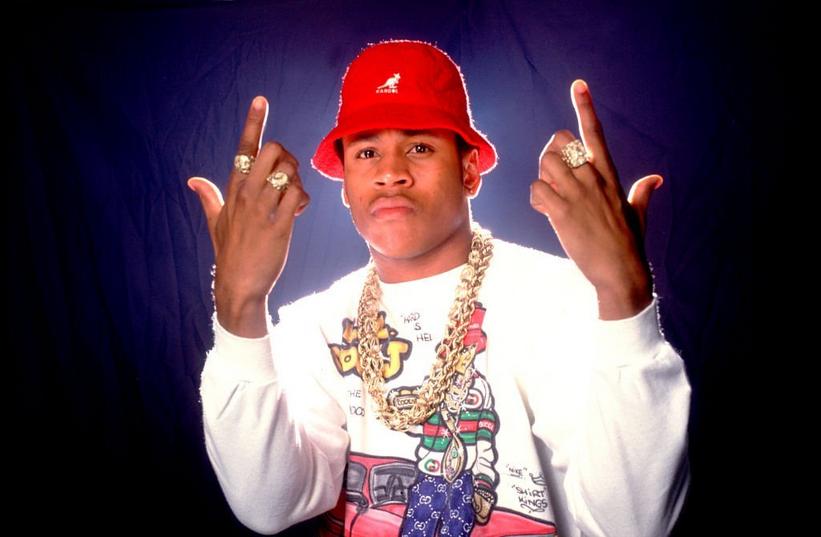 LL Cool J
Credit: Paul Natkin/Getty Images
news
20 Iconic Hip-Hop Style Moments: From Run-D.M.C. To Runways
From Dapper Dan's iconic '80s creations to Kendrick Lamar's 2023 runway performance, hip-hop's influence and impact on style and fashion is undeniable. In honor of hip-hop's 50th anniversary, look back at the culture's enduring effect on fashion.
GRAMMYs
/
Nov 29, 2023 - 03:01 pm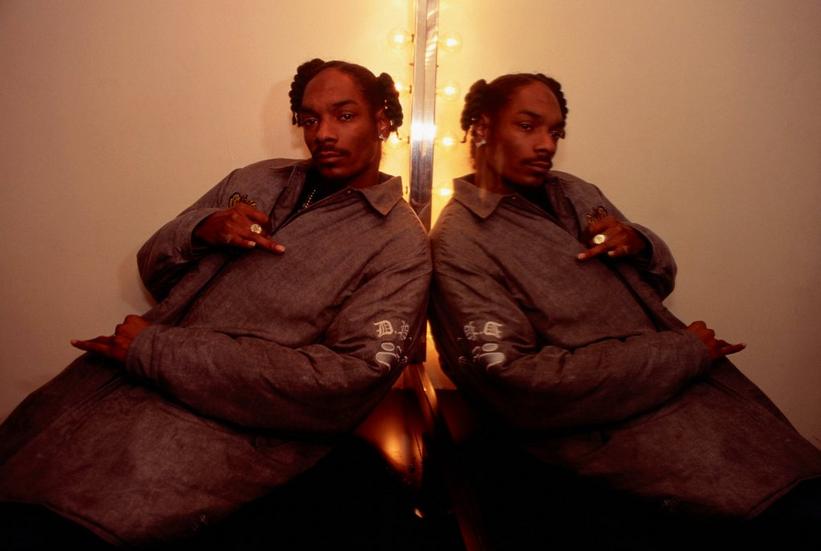 Snoop Dogg in 1994.
Photo: mark peterson/Corbis via Getty Images
list
Snoop Dogg's Biggest Songs: 15 Tracks That Display His Charismatic Style And Range
As the rapper's seminal debut album Doggystyle celebrates its 30th anniversary, dig into some of the best and most popular songs in Snoop Dogg's discography, from "Gin and Juice" to "I'm From 21st Street."
GRAMMYs
/
Nov 22, 2023 - 04:30 pm
Thirty years ago, a rap music legend began his journey to immortality — and to Martha Stewart.
Most in-the-know music fans were aware of Snoop Doggy Dogg (as he was then known) because of his collaborations with Dr. Dre. First there was "Deep Cover" from the soundtrack of the film of the same name. Then there were his memorable contributions to Dre's The Chronic, which came out in late 1992. 
So the world was primed for Snoop's solo debut Doggystyle when it was released into the world on November 23, 1993. The album sold around 800,000 copies in its first week, and set the stage for Snoop to become a superstar, one who would eventually reach a stage of pop-culture ubiquity that mid-90s rap fans — and those people who saw his scowl on the cover of Newsweek as the literal face of the question of whether rap was too violent — could have never imagined.
To celebrate the anniversary of Doggystyle's release, GRAMMY.com is revisiting the D-O-double-G's biggest and best musical moments. A quick note: this list does not include songs that appear on another artist's album (hey, we had to draw the line somewhere!), so there's no "Nuthin' But A 'G' Thang" or "2 of Amerikaz Most Wanted." And we tried to pull from all eras of his career, so it's not all Doggystyle (though you should, of course, listen to that classic in its entirety). 
So with all that said, here we are: 15 of Snoop Dogg's most popular and most dynamic songs. 
"Deep Cover" with Dr. Dre,
Deep Cover
soundtrack (1992)
Snoop's very first recorded song — his introduction to the world at large — occurred over a Dre beat so powerful, with a bassline so iconic, that it became the foil for not one, not two, but three classic songs (plus a nasty Biggie freestyle). The duo's lyrical chemistry was undeniable as they traded verses throughout. And, of course, there's the song's chorus, in which Snoop introduced California penal code 187 into the national lexicon.
The track and its video loosely parallel the plot of the movie on whose soundtrack it appears, the absolutely nuts (and surprisingly entertaining) Deep Cover, directed by Bill Duke and starring Laurence Fishburne. 
"Who Am I (What's My Name)?"
Doggystyle
(1993)
This track wasn't just the world's introduction to Doggystyle — it lets fans know that the Dre-and-Snoop chemistry they'd heard on The Chronic was not a fluke. The track's George Clinton and P-Funk interpolations also showed that Dre was still in his bag, and Snoop's vocal performance was one for the ages. Still in his very early 20s, the rapper was adept at mythmaking, showing the audience how he would "step through the fog" and "creep through the smog" to deliver his charismatic raps.
As if that wasn't enough, the song's Fab 5 Freddy-directed video showed Snoop's sense of humor, as it featured the rapper and his compatriots morphing into literal dogs. 
"Gin and Juice,"
Doggystyle
(1993)
Any rap fan of a certain age can not only spit this song word for word, but also quote pretty much every line in the video ("Snoop Doggy Dogg! You need to get a jobby-job"). Just say the words "Laid back…" to pretty much anyone who is at the age where they can say complete sentences, and you'll get "With my mind on my money and my money on my mind" in response.
The song and video created an image for Snoop that was fun-loving and comic — one that he rode (sometimes in a Chrysler) all the way to a decades-long career as a pitchman, TV host and overall personality that would at first glance seem incongruous for an avowed Crip from Long Beach. Beyond all the myth-making, though, it's just a fantastic song, one that Rolling Stone included in its 100 best rap songs of all time list.
"Gz and Hustlas,"
Doggystyle
(1993)
This Doggystyle highlight begins with a hilarious skit that ends with a funny and profane punchline from a very young Bow Wow. It just gets better from there.
Snoop has said that this is one of his two personal favorites from his debut album. Not unrelatedly, he's also admitted that the whole thing was improvised while he was just checking a mic. And as we'll see on the "Afro Puffs" remix, freestyling Snoop is the best Snoop. That's certainly the case here. The sample of Bernard Wright's "Haboglabotribin" provides the perfect soundtrack for the ride. 
"Murder Was the Case,"
Doggystyle
(1993)
This song is the Faustian tale of a young man who survives a shooting by selling his soul to the devil in exchange for eternal life and a life of riches and success. But, as always with these stories, the protagonist's greed gets the better of him, and the devil gets his due. The narrator ends the story locked up, with only a prison riot to look forward to.
It's a gripping tale that would have eerie real-life resonance when Snoop was actually charged with murder, a charge on which he was famously acquitted. He wrote the song before the incident, a coincidence that affected him so deeply that he decided that "maybe I shouldn't be writing about devilish s— like this."
"Afro Puffs (Extended Remix)" with The Lady of Rage,
Above the Rim
soundtrack (1994)
Snoop is at his best when he's in the moment — when he's relaxed, freestyling and rapping in his inimitable style about whatever is on his mind. His opening verse on this song is perhaps the quintessential example of that.
He sounds completely at ease, swinging, developing ideas in an unforced way. It's like you're in the studio with Snoop for two solid minutes, watching him warm up and get comfortable. It's a performance style he wouldn't duplicate on any other studio track, even the ones he would also make up on the spot. 
"Woof! (feat. Fiend and Mystikal),"
Da Game Is To Be Sold, Not To Be Told
(1998)
One of Snoop's first major business and stylistic switches happened in March 1998, when he signed to No Limit Records. What was a Long Beach gangsta rapper doing on a New Orleans label? Well, it turned out to be a pretty great fit, at least on "Woof!"
The track was the second single on Snoop's No Limit debut, and it featured two of the label's stars, Fiend and Mystikal. The Dogg fits perfectly on a track in the label's aggressive, chant-based Southern style (even the track's percussive dog barks manage to add intensity). Snoop adopts a more free rhythmic approach here, perhaps influenced by his all-over-the-beat labelmates. It's fascinating to hear, and it works amazingly well.
"B— Please (feat. Xzibit),"
No Limit Top Dogg
(1999)
One of the things Snoop is greatest at is, to put it in crass, unavoidable terms, pimp talk. "B— Please" might be his ultimate entry into the genre. This song features a memorable performance by Xzibit and some classic singing from Nate Dogg. And the Dr. Dre beat is instantly memorable. But what really puts the song over the top is the confidence and style with which Snoop orders an unnamed lady to "hem my coat and roll me some dope."
Bonus points go to this track for its sequel, which appeared on Eminem's The Marshall Mathers LP, and which features Em doing a hilarious Snoop impression.
"Lay Low (feat. Master P, Nate Dogg, Butch Cassidy, and Tha Eastsidaz),"
The Last Meal
(2000)
Yes, Xzibit wrote Snoop's verse on this classic posse cut featuring rapping contributions from the Eastsidaz and Snoop's then-label boss Master P. But that doesn't make the Doggfather's contribution any less smooth. It doesn't prevent Nate Dogg's hook from being an unstoppable ear worm. It doesn't make Dr. Dre's beat any less of a minimalist masterpiece. It doesn't make the Eastsidaz's appearances less effective. And it certainly doesn't diminish in any way the single best part of the song: Master P rapping, "They call me Jed Clampett for all the bread I got/ But they call me Bill Clinton for all the head I got."
"Beautiful (feat. Pharrell Williams and Charlie Wilson),"
Paid Tha Cost To Be Da Bo$$
(2002)
Snoop teaming up with Pharrell gave the Dogg a much-needed early aughts career boost. It turned out that Snoop and P made an unbeatable combination, and one that we will see again later in this very list.
"Beautiful" features an instantly memorable beat whose repetitive syncopated rhythms immediately drive into the listener's skull and don't let up until the song is over. Add in Pharrell's so-off-key-they're-somehow-on vocals, and you have a track that stands out even in the era of Neptunes ubiquity. Snoop adds his own style and grace, and, somehow, a (presumably intentionally) charmingly awkward reference to Clueless.
"Drop It Like It's Hot (feat. Pharrell Williams),"
R&G (Rhythm & Gangsta): The Masterpiece
(2004)
Snoop and Pharrell made a number of great songs, but this is arguably their masterpiece. This No. 1 hit was so popular that even its ringtone version went double platinum. It was also nominated for a GRAMMY. But accolades and numbers are secondary.
What makes this track is the perfect melding of one the Neptunes' greatest non-Clipse minimalist beats with Snoop's laid-back rapping (and a verse from Pharrell in which he bends his approach towards Snoop's to superb effect). Snoop sounds so relaxed that you might miss all the tough talk, which is delivered in his patented stylish way ("Pistol-whip you, dip you, then flip you/ Then dance to this mothaf—in' music we Crip to"). 
"Think About It,"
Tha Blue Carpet Treatment
(2006)
This is the song Snoop chose to demonstrate to his own son that after nearly 15 years in the rap world, he could still hold his own. He couldn't have made a better choice.
"Think About It" is dense, wordy, even "intellectual" — a word Snoop comes back to a few times in the track. It's also a seemingly incongruous mixture of aggressive rapping, where Snoop sounds like he's really pushing himself; with laid-back music reminiscent of 1970s soul. And yet that combination, which could be off-putting, somehow works to the advantage of both elements of the song, supplying the rapping with needed comfort and style; and the music with energy and drive.
"Sensual Seduction,"
Ego Trippin'
(2007)
Sometimes known by its uncensored title "Sexual Eruption," this Shawty Redd-produced track was one of Snoop's biggest chart hits, making it all the way to No. 7 on the Billboard Hot 100. It's also a big left turn for him, featuring Auto-Tuned singing throughout, minus a rap verse in the middle.
The incredibly catchy number started its life as a Shawty Redd solo song called "Drifter," which got leaked and hit the radio. "Snoop wanted to buy that song," Shawty told me a few years back. "At the time, Sylvia Rhone was signing me to Universal/Motown as an artist, and I couldn't sell Snoop that song. So I ended up making ['Sensual Seduction']."
"Young, Wild & Free" (Snoop Dogg & Wiz Khalifa feat. Bruno Mars)
Mac & Devin Go To High School
(2011)
This track brings together Snoop and a younger weed-obsessed rapper, Wiz Khalifa. But what really makes it a winner is the addition of Bruno Mars, who at that time was in the middle of an absolutely unstoppable run with his crew the Smeezingtons as a hitmaker for both himself and others. This was "F— You"/ "Billionaire"/ "Nothin' on You"-era Bruno, and his composition and hook here is right up there with those pop masterpieces. Snoop and Wiz trade rhymes back and forth with a chemistry that, while perhaps plant-induced, can't be faked.
"I'm From 21st Street (feat. DJ Drama and Stressmatic),"
Gangsta Grillz: I Still Got It
(2022)
Snoop spent much of the past decade doing unusual one-offs (see 2013's reggae album Reincarnated and 7 Days of Funk, a funk project with DāM-FunK, or 2018's gospel compilation Snoop Dogg Presents Bible of Love, among others). So when he wanted to get back to his rap roots in 2022, he teamed with Gangsta Grillz mastermind DJ Drama to release a mixtape called I Still Got It. The project, and especially this song, more than proves the title correct.
Snoop tears up the Rick Rock-produced beat, sounding more energized and hungry than he has in a while. The subject matter may be somewhat well-trod ground (it's not far removed from his 1994 track "21 Jumpstreet," which could easily have made this list as well), but how he talks about his past, and the intensity he brings to it, shows that Snoop can still produce great music 30 years into his career. 
A Guide To Southern California Hip-Hop: Definitive Releases, Artists & Subgenres From L.A. & Beyond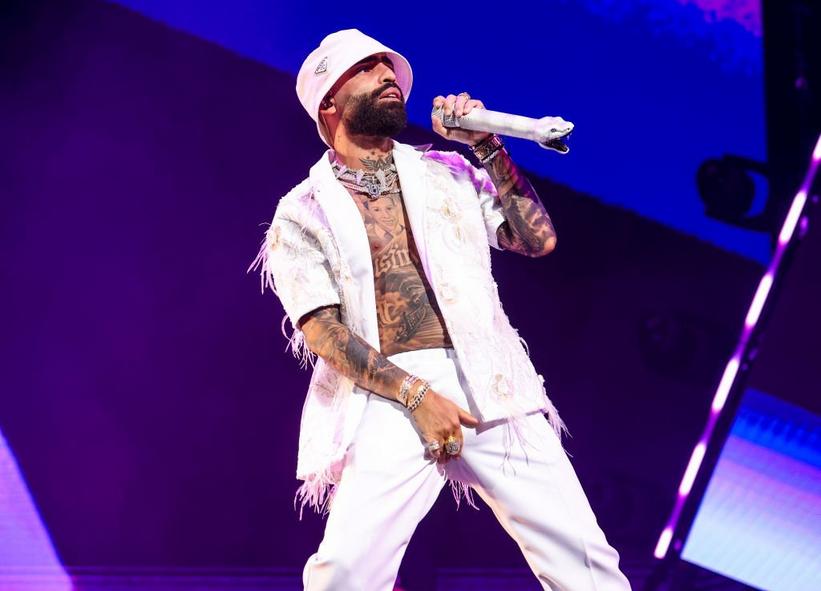 Arcángel
Photo: Alexander Tamargo/Getty Images
interview
On New Album 'Sentimiento, Elegancia y Más Maldad,' Arcángel Proves He's One Of Reggaetón's Wittiest Innovators
"You become dexterous at building a reality with words," the reggaetón star says of his inventive flow. Those skills are on full display on Arcángel's brand new album, 'Sentimiento, Elegancia y Más Maldad.'
GRAMMYs
/
Nov 17, 2023 - 08:19 pm
Earlier this year, rapper and reggaetón star Arcángel collaborated with Bizarrap on one of the Argentine producer's infamous sessions. A huge global hit, the track  — "Bzrp Music Sessions, Vol. 54" — reminded us all of Arcángel's devilish sense of humor and the brilliant specificity of his flow: languid, sweetly melodic, loaded with inventive wordplay.
At 37, Austin Agustín Santos is a revered veteran of the urbano genre. Born in New York City, he eventually moved to Puerto Rico and experienced his first brush with fame as part of the reggaetón duo Arcángel & De la Ghetto. His first solo effort, 2008's El Fenómeno, included the smash "Pa'Que La Pases Bien," heralding his affinity for cutting-edge EDM soundscapes. 
Arcángel never lost his Midas touch for generating memorable songs. Last year's Sr. Santos included "La Jumpa," a kinetic duet with Bad Bunny, and the slick majesty of "PortoBello." Released Nov. 17, his new album, Sentimiento, Elegancia y Más Maldad, boasts high-profile collaborations with Peso Pluma (lead single "La Chamba"), Rauw Alejandro (the EDM-heavy "FP"), Grupo Frontera, Spanish rapper Quevedo, and Feid, among others.
At the 2023 Latin GRAMMYs, Arcángel's "La Jumpa" received nods in the Best Urban Fusion/Performance and Best Urban Song categories; his Bizarrap session and their collaboration, "Bottas" were submitted were submitted as part of BZRP's Producer Of The Year nomination package.
Ahead of the release of his new album, Arcángel spoke with GRAMMY.com about his sophisticated rhymes, the trappings of fame, and the occasional bouts of self-doubt.
The rhymes on your Bizarrap session reference the Tower of Pisa, the shields of the gladiators in the Roman empire, Argentine soccer and luxury cars. How do you come up with this stuff?
It's something that I've been developing since I was a kid. Here in Puerto Rico, we're big fans of what we call palabreo (non-stop talk.) It's also my Dominican blood, because people in the Dominican Republic are always making up things. 
When I was growing up, my mother fostered a love for reading in me, so I have a lot of information in my head that I can draw from. For instance, no one had referenced the Tower of Pisa in reggaetón before. I'd say a good 80 percent of reggaetoneros may not even know what the Tower of Pisa is. My mother worked hard so that I could get a good education.
Would you say the uniqueness of your style stems from those early years?
I grew up in a highly competitive environment. In the barrio, it was normal for us to improvise and mock each other in a friendly way. If you showed up with dirty sneakers, someone would rap about it. With so many years of practicing, it became a skill. There was a time when I wouldn't come up to the barrio if I wasn't well dressed, because I knew what I had to face. 
You become dexterous at building a reality with words — like an architect. I like everything to make sense in my rhymes. I become obsessive about it. The words don't necessarily have to rhyme — as long as they have flow, style, and they make sense.
On the video of the Bizarrap session, we also get to witness your hilarious sense of humor. How did that part of your artistic identity develop?
I was raised in an environment marked by poverty, but there was also a lot of joy. We had nothing except for each other. Incredibly, I was happier then. I grew up feeling comfortable in uncomfortable situations, and that's where my sense of humor comes from. I saw my Mom working two or three jobs so that she could put some food on the table. The only recourse I had to escape that reality was to make jokes and try to have a good time. 
When fortune and fame arrived, they provided a better lifestyle. But they also took away many things that I now miss — things that will never come back.
The last two albums contain some of your best material yet. Would it be fair to say that you're enjoying a creative high?
The process of making music has become extremely hard for me during the past couple of years. I'm experiencing great success, but it also works as a kind of emotional torture, because my mental health is not the best. My own mind is the most formidable rival. I'm overwhelmed by the fear of not fulfilling the expectations that my fans may have. I've felt self-doubt, something that is entirely new to me. 
With all the experience I've amassed, I'm now at my most vulnerable. The act of creating felt so easy to me. Now, when the muse departs, it's difficult to bring her back. Also, I've always preferred quality over quantity. Some of my peers are releasing three albums per year. I need to do some living in order to write new songs.
On the new album, the track with Rauw Alejandro ("FP") is incredibly lush, seeped in atmosphere and EDM texture.
I sing about love because I'm a romantic. And I sing about partying because I definitely did a lot of that — too much, perhaps. [Laughs.] I used to be the kind of person who couldn't stay home more than three hours. I harbor fond memories of that time — spending days away from home, the ambiance of it all, having a great time. 
When I write songs, I can definitely convince people that I've enjoyed all of that. In reality, these days I'm even a bit boring when it comes to partying.
Jay-Z performs during The Black Album Tour stop at Madison Square Garden in 2003.
Photo: KMazur/WireImage for New York Post
list
8 Ways Jay-Z's 'The Black Album' Changed The Hip-Hop Game
What was almost Jay-Z's final album turned into one of his most iconic. For its 20th anniversary, take a look at how 'The Black Album' altered the course of Jay-Z's career — and rap as a whole.
GRAMMYs
/
Nov 14, 2023 - 07:13 pm
"From bricks to Billboards, from grams to Grammys," Jay-Z rhymes on "Dirt Off Your Shoulder," a prime example of how his eighth LP, The Black Album, is dominated by his rags-to-riches story. Released Nov. 14, 2003, The Black Album was, ironically, intended to be the rapper's final chapter. But the album's remarkable commercial and critical success — it sold 3.5 million copies in the States to become his sixth consecutive number one on the Billboard 200 — instead furthered his magnitude and influence, only continuing his legacy of one of rap's greats.
Boasting no fewer than 12 of the era's hottest producers (The Neptunes, Just Blaze, Timbaland, to name a few), The Black Album is a consistently strong, musically diverse, and remarkably honest listen, which firmly justifies all the self-lionizing. And not only does the album feature Jay-Z's signature tune, it also spawned arguably the most revered mash-up in music — and, among many other feats, inspired a generation of MCs with its slick lyrical flow and ground-breaking beats. 
Twenty years on, take a look at eight ways in which Jay-Z's faux-farewell changed the hip-hop game.
It Spawned The Most Famous Mashup Album Ever
Jay-Z practically invited the DJ crowd to put their own spins on The Black Album toward the end of 2004 when he reissued the LP without any beats. Pete Rock, DJ Bazooka Joe, and original contributor 9th Wonder all accepted the challenge. But Danger Mouse, aka one half of soon-to-be chart-toppers Gnarls Barkley, had already taken it on, fusing the rapper's original rhymes with music from another colorful record, The Beatles' White Album.
Bringing two pop cultural behemoths together for the first time, The Grey Album (see what he did there) inevitably became a sensation, with EMI's efforts to withhold its release only adding to all the hype. Both Hova and Paul McCartney, however, gave their blessing, with the former telling NPR, "I think it was a really strong album. I champion any form of creativity, and that was a genius idea to do it. And it sparked so many others like it."
It Put Several Key Names On The Map
Jay-Z was no stranger to giving future hip-hop heavyweights their big breaks; both Swizz Beats and Kanye West were virtual unknowns when they contributed to Vol. 2... Hard Knock Life and The Blueprint, respectively. And The Black Album was no different.
Production team The Buchanans, who'd later work with Lupe Fiasco, Amerie, and Dr. Dre, gained their first official credit on "What More Can I Say." John Legend was still a year away from GRAMMY-winning breakthrough Get Lifted when he co-wrote "Encore." And "Threat" helped rap professor (yes, that's a real thing) 9th Wonder to establish himself as a genuine hip-hop authority.
It Produced His Defining Track
Jay-Z had scored, and would go on to score, much bigger hits than "99 Problems." In fact, 24 of his solo singles have charted higher than its No. 30 peak on the Billboard Hot 100. And it isn't always considered to be his best, either: "Big Pimpin'," "Dead Presidents II," and "Where I'm From" all kept the Rick Rubin production out of the top three in Rolling Stone's recent all-time Hova list. Even so, "99 Problems" still has the clout of an undeniably defining tune.
It's been referenced by everyone from Iggy Azalea to Barack Obama. It gave Jay-Z the first of his four Best Rap Solo Performance GRAMMYs (Mark Romanek's controversial monochrome video also picked up four MTV VMAs). Its themes of racial profiling, police aggression, and gentrification led Jack White to hail it as the modern "story of America." And although Ice Cube said it first, it was undoubtedly Jay-Z who put "I got 99 problems, but a b— ain't one" firmly into the hip-hop lexicon.
It Birthed Rap-Rock's Greatest Crossover
Jay-Z certainly wasn't the first hip-hop act to forge an unlikely rock connection. Run-D.M.C.  broke down barriers (literally) in the video for their iconic 1986 Aerosmith collaboration "Walk This Way." The '90s saw collabs from KRS-One and Crazy Town ("B-Boy 2000"), Method Man and Limp Bizkit ("N 2 Gether Now"), and Public Enemy & Anthrax ("Bring The Noise"), all of which were met with mixed results. However, the Jigga Man's EP with nu-metalers Linkin Park, 2004's Collision Course, was a different story.
Notching another Billboard 200 No. 1 for both artists, Collision Course proved that rap-rock could be both credible and commercially successful — which eventually helped pave the way for everyone from Lil Uzi Vert to Machine Gun Kelly. And The Black Album was a key part of their success.
Not only did Jay-Z think to do the team-up after seeing the various mash-ups The Black Album spawned, but three of Collision Course's six tracks stem from the LP: "Points of Authority/99 Problems/One Step Closer," "Dirt Off Your Shoulder/Lying From You," and the Best Rap/Sung Collaboration GRAMMY-winning "Numb/Encore."
It's Been Sampled Countless Times
The Black Album is built on samples, from the emphatic big beats of Billy Squier to Russell Crowe's dialog from Gladiator. But such is the recyclable nature of hip-hop, it's also been heavily sampled since its 2003 release, too.
"99 Problems" alone has been borrowed from or covered at least a recorded 79 times, perhaps most famously on Iggy Azalea's verse in "Problem," her No. 1 hit with Ariana Grande. T.I. brought "What More Can I Say" into the top 10 of the Hot 100 after lifting its vocal hook for "Bring Em Out." Hip-hop sibling duo Clipse appear to have been The Black Album's biggest fans, though, having taken lines from "Public Service Announcement" and "Threat" on "Number One Supplier" and "Where You Been," respectively.
It Pioneered The Hip-Hop Concert Movie
Long before his other half Beyoncé unleashed Homecoming, Jay-Z proved that the concert movie didn't need to be the sole preserve of white guitar acts. Five years after his collaborative Hard Knock Life tour was captured for posterity on Backstage, the rapper invited another camera crew to document what was supposed to be his live swansong. "The undisputed heavyweight champion of the world in hip-hop," welcomes ring announcer Michael Buffer at the start of Fade to Black. And Jay-Z more than justifies such a billing in a dazzling, star-studded set that leaves the 19,000-strong Madison Square Garden crowd hanging on his every word.
Just as compelling is the behind-the-scenes footage of The Black Album's inception, particularly Timbaland and Pharrell Williams' excitement at conjuring the perfect beats. From J. Cole (Forest Hills Drive: Homecoming) to Chance the Rapper (Magnificent Coloring World), a whole host of rappers have since followed suit.
It Allowed Jay-Z To Guide Other Superstars
The Black Album might not have been the studio goodbye purported at the time. But before returning with Kingdom Come in 2006, Jay-Z did  spend the following three years adhering to The Black Album's retirement theme. The self-imposed hiatus allowed the rapper to explore other creative avenues, expand his brand, and – perhaps most significantly for fans of a certain Barbadian superstar – take the reins of the legendary Def Jam Recordings.
Yes, after being appointed to the position of CEO in 2004 by L.A. Reid, Jay-Z signed a then-unknown Rihanna to the label, reportedly responding to her audition with "There's only two ways out. Out the door after you sign this deal. Or through this window." Ne-Yo and Rick Ross were both also plucked from obscurity by the Jigga Man and sent on their paths to stardom during his three years in charge (Jay-Z remained with Def Jam as an artist until May 2009, when he left to concentrate on his own Roc Nation label.)
It Made Retirement A Marketing Tactic
Although Too Short and Master P had both previously reneged on their plans to call it quits, Jay-Z was the first rapper to truly harness the power of an early retirement. Frequently alluding to the news (see "I supposed to be number one on everybody's list/ We'll see what happens when I no longer exist" on "What More Can I Say"), The Black Album was also accompanied by the aforementioned concert film, a memoir (The Black Book), and ever the entrepreneur, even tie-in sneaker and mobile phones.
Hova insists that he really did believe he was bidding farewell at the time, but there's no denying that the announcement helped to both boost his coffers (The Black Album was his biggest selling 2000s release) and add to his mythology. 50 Cent, Waka Flocka Flame, and Lupe Fiasco are just a few of the major hip-hop names who've since made similar claims before quickly walking them back.
Since his return, Jay-Z has added to his legacy in a multitude of ways. He's released collaborative projects with West and Beyoncé; scored a further five solo number one LPs on the Billboard 200 (including The Black Album's unexpected follow-up, Kingdom Come); and added more than a dozen GRAMMYs to his awards haul. And we've not even mentioned the record-breaking world tours, film production credits, and various business interests (TIDAL, Roc Nation Sports) which have helped him become the world's wealthiest rapper with a staggering net worth of $2.5 billion at press time. While The Black Album would've been a remarkable finale, Jay-Z's decision to unretire remains his smartest yet.
50 Artists Who Changed Rap: Jay-Z, The Notorious B.I.G., Dr. Dre, Nicki Minaj, Kendrick Lamar, Eminem & More