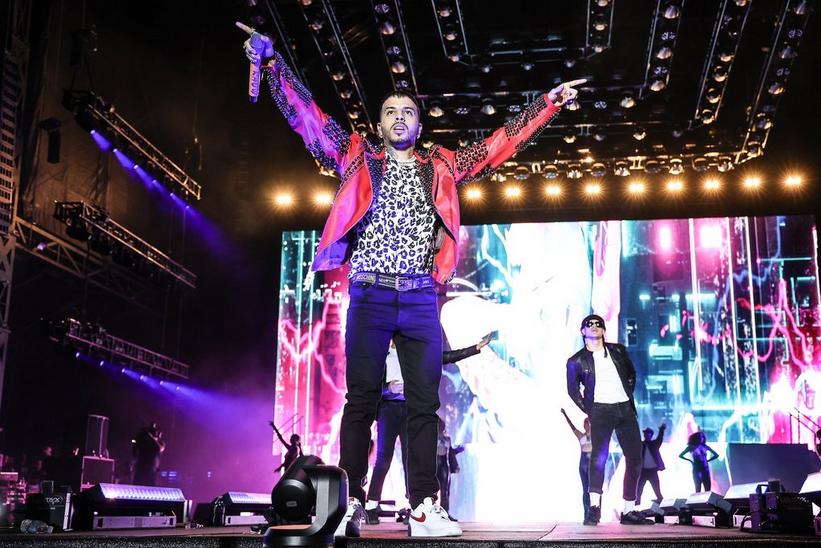 Photo: John Parra/Getty Images
news
2021 In Review: 8 Trends That Defined Latin Music
A radical reinvention of genres and styles became the norm during one of the most memorable years in Latin music history
GRAMMYs
/
Dec 22, 2021 - 10:42 pm
As the world began to rebuild from COVID-19 in 2021, Latin stars used their experiences to inspire art that made a lasting impact. On the one hand, the unavoidable ripples of the pandemic encouraged many artists to channel their feelings into song; on the other, the reopening of concert halls unleashed an infectious wave of creativity.
While chart-topping stars in the urbano field had the entire planet listening, artists in other facets of the genre — from rock and electronica to Regional Mexican, folk and Brazilian — emerged with luminous creations that pushed the music forward. Here are some of the notable Latin trends that emerged during the past 12 months.
For Today's Hitmakers, Stylistic Diversity Equals Musical Bliss
If the new albums by hugely successful artists such as Puerto Rico's Rauw Alejandro and Spain's C. Tangana have something in common, it is their stubborn refusal to confine themselves to the parameters of their expected genres.
Rauw's blockbuster hit "Todo De Ti" begins with the countdown of acoustic drums, then blends its urbano sensibility with touches of disco and new wave, evoked through the warm prism of childhood memories. Tangana's El Madrileño is the majestic manifesto of a rapper desperately in love with music — all kinds of music — who infuses his compositions with multiple points of view: neo-flamenco, Mexican corridos and introspective rock anthems.
Latin Rock Retained Its Power to Generate Epic Albums
Undeniably, rock has become more niche than ever following the mainstream domination of música urbana. Still, 2021 found a number of seasoned rockers releasing some of the best albums of their career.
With Sonidos de Karmática Resonancia, Mexico's Zoé demonstrated their ability to channel both The Cure and Soda Stereo through highly melodic, bittersweet tracks. On Origen, Colombian singer/songwriter Juanes paid loving tribute to a wide array of influences, from the confessional pathos of Fito Páez ("El Amor Después Del Amor") to the scorching tropical fever of Joe Arroyo ("Rebelión").
Psychedelia Returned With a Vengeance
From rockers like Babasónicos and Liquits to late '60s tropicália in Brazil, psychedelia has always had a profound effect on Latin music. Perhaps mirroring the trippy qualities of quarantine life, neo-psychedelia experienced a triumphant resurgence in 2021 through hazy, atmospheric masterpieces by Spain's Unidad y Armonía, Brazil's Glue Trip and Mexico's Daniel Quién.
Unidad y Armonía — the sextet led by singer/songwriter Miguel Martín — released a remarkable third album, Un Verano Invencible, that evokes the sweet nostalgia of summers past. From the cinematic grandeur of opening instrumental "Rayos de Sol" to the Pink Floyd-like soundscapes of "Poderes Sensoriales," this is a band that honors classic psychedelia while echoing the present.
Glue Trip's single "Água de Jamaica" (from the Paraíba quartet's forthcoming third album) is a wondrous psychedelic artifact, complete with cosmic keyboard effects and ethereal vocal harmonies. Hailing from Mazatlán, 25 year-old Daniel Quién creates bedroom-pop miniatures that belie his young age — evidenced this year by his second album, Aroma a Nostalgia. Equally influenced by Mexican torch song and alternative rock, his songs are enveloped in the slow-mo twilight of early Pink Floyd.
The Beauty of Folk Continued Nurturing Chilean Pop
The mystical energy of Andean folk has permeated Chilean music since the emergence of the nueva canción movement and iconic artists like Violeta Parra, Inti Illimani and Quilapayún. The same aesthetic — soaring vocal choruses, restrained arrangements, the purity of acoustic string instruments — informs the work of young Chilean musicians who move freely between electronica and pop, rock and the avant-garde.
Singer/songwriters Diego Lorenzini and Niña Tormenta brought those folk elements to their first original release together, the affecting "El Demonio del Mediodía." The pair previously collaborated on a 2020 cover of Parra's "Miren Cómo Sonríen."
The Afro-Caribbean Groove Is Truly Pan-American
Until recently, a number of tropical formats were confined to their country of origin. Most bachatas were recorded by artists from the Dominican Republic, plena was celebrated in its native Puerto Rico, and Peruvian cumbia blossomed in, well, Peru. But as reggaetón and trap continue to globalize Latin culture, more artists are writing and recording authentic samples of Afro-Caribbean genres.
It's almost hard to believe that Juan Ingaramo, a singer/songwriter from Argentina, created "El Fenómeno del Mambo," an authentic slice of merengue. Similarly, Mexico's brilliant Marco Mares gave us one of the best bachatas of the year with "Alboroto," complete with danceable chorus and syncopated bongo beats.
Old School Reggaetón Can Still Deliver The Goods
With superstars like J Balvin and Rauw Alejandro updating the urbano genre with intriguing new twists and turns, it's a good moment to celebrate the reckless fun of old school reggaetón.
This year found genre godfather Don Omar returning to the recording studio, and he did so with a bouncy, wickedly funny duet featuring fellow Puerto Rican Residente. The former Calle 13 MC is in rare form on the sinuous "Flow HP," placing his distinct flow at the service of a sonic gem that celebrates the movement that changed the essence of Latin.
In Brazil, Ladies Reigned Supreme (As Always)
It is impossible to think of Brazilian music without the contribution of literally hundreds of female legends. From Elis Regina, Sylvia Telles and late bossa nova icon Maysa to Gal Costa, Maria Bethania and Marisa Monte, women have always played a leading role in the country's percolating sounds.
This year was marked by the appearance of many singer/songwriters with talent to spare. Vicka's "Cafeína" is funky and soulful; "nada contra (ciúme)" by Rio-based actress and singer Clarissa anchors its groove on a darkly hued alternative edge; Magi's "Bossinha" pays loving tribute to the silky song format that started it all — complete with a whistling interlude.
Against All Odds, Tango Continued to Evolve
The last stylistic development that shook tango to the core happened a good 20 years ago, when ensembles like Gotan Project and Bajofondo caused a stir by mixing the venerable rioplatense genre with electronic beats. Tango has continued to grow through incredibly sophisticated arrangements and crisp sonics.
Led by keyboardist and composer Max Masri, Tanghetto emerged during the first wave of electro-tango with a cheeky cover of New Order's "Blue Monday" in 2005. Fifteen years later, Tanghetto's 2021 album Reinventango presents a rugged masterpiece of melancholy melodies and sharp beats. Relentless in the purity of its vision, it sets a gold standard for all tango records to follow.
2021 In Review: 8 Trends That Defined Pop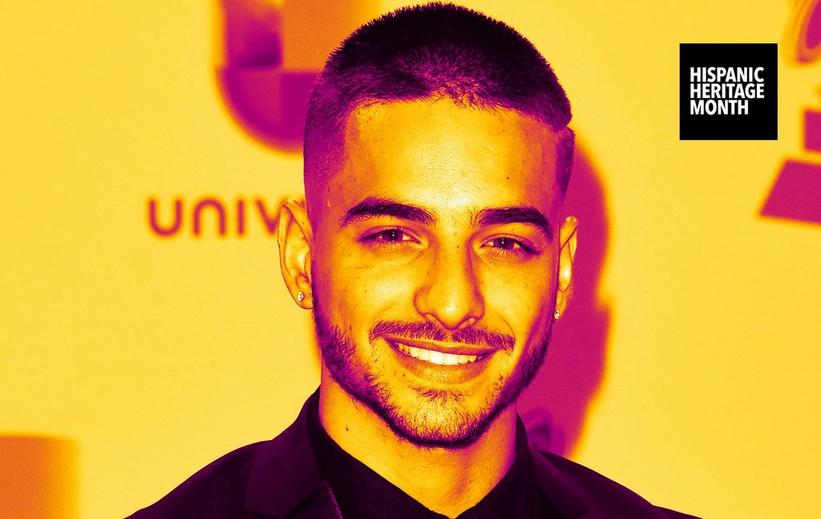 Photo: C Flanigan/Getty Images
poll
Luis Fonsi To Maluma: Who Will Win Record Of The Year Latin GRAMMY?
Cast your vote. Who will voters choose for Record Of The Year at the 18th Latin GRAMMY Awards?
GRAMMYs
/
Oct 1, 2017 - 08:57 pm
Including the likes of Shakira and Carlos Vives to Natalia Lafourcade, Marc Anthony, Jesse & Joy, and Alejandro Sanz, the previous Latin GRAMMY winners for Record Of The Year reads like a who's who of Latin music. This year's nominees are no different.
With Rubén Blades' sensual "La Flor De La Canela," Luis Fonsi featuring Daddy Yankee's song of the summer "Despacito," Residente's impactful "Guerra," Ricky Martin with Maluma's Vente Pa' Ca," and Jorge Drexler's "El Surco," among others, this year's class of 18th Latin GRAMMY Awards nominees for Record Of The Year is loaded.
Which song do you think will take home the Latin GRAMMY for Record Of The Year? Cast your vote below.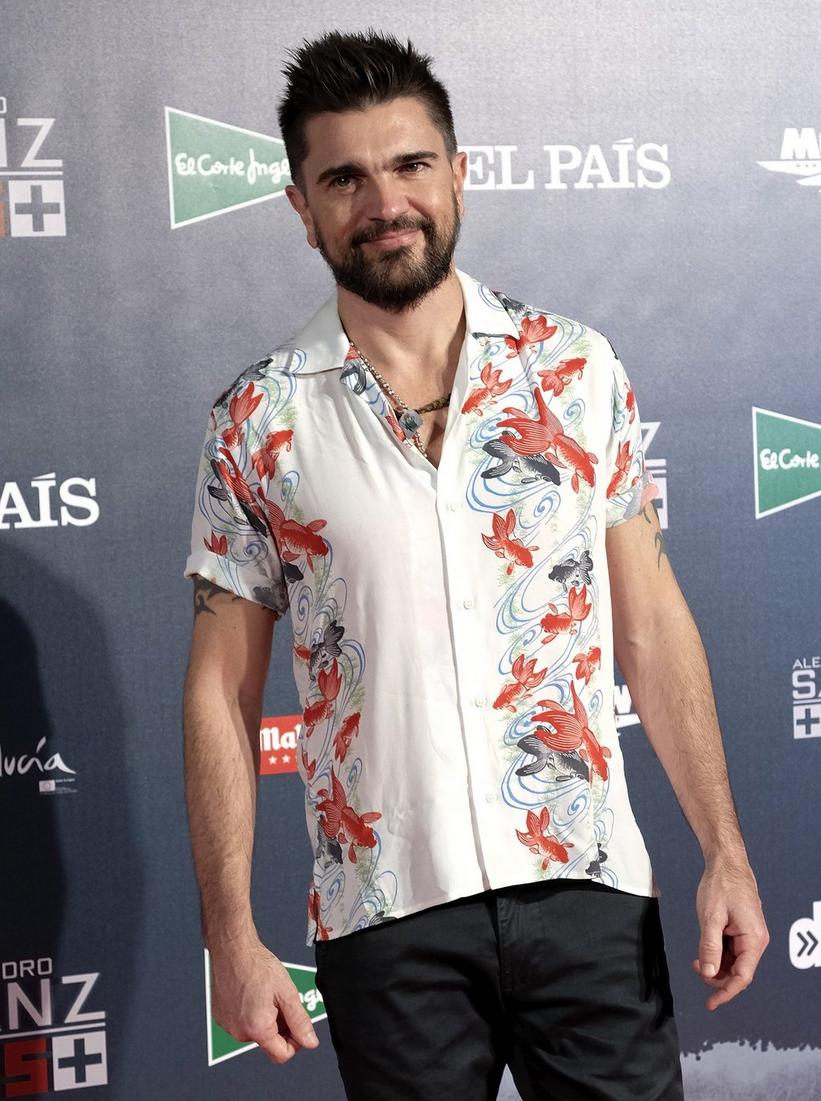 Photo: Fotonoticias/Getty Images
news
Logic, Juanes Team For '1-800' Spanish Remix
The Latin GRAMMY winner reveals what attracted him to collaborating with rapper Logic
GRAMMYs
/
Oct 13, 2017 - 10:45 pm
The positive impact of Logic's "1-800-273-8255" has made a huge difference in the United States since its debut in April. The rapper's first Billboard Hot 100 hit has served as a message of hope for millions of people who have contemplated suicide, so much so that his performance at the 2017 MTV Video Music Awards in August caused a 50 percent increase in calls to the National Suicide Prevention Lifeline.
Logic has now teamed with 21-time Latin GRAMMY winner Juanes for a Spanish remix of the song, which brings with it the promise of extending that positive message to more people around the world.


"I went to the song on Spotify, and I just played the song. I just liked it so much," Juanes told Billboard. "Then I started to learn more about the song's meanings — the meaning of the video and everything else surrounding the song. I think these days when everything's about dancing and having a good time, it's fresh to find a hit song like this one that's talking about serious issues."
Juanes' connection to the song led to a meeting with Logic at one of his shows in July in Miami, during which the duo discussed a possible collaboration. The Colombian feels the positive energy they've forged with the remix is an example of music's limitless potential to soothe and inspire.
"Music is always going to be that way to connect with ourselves and the rest of the world, and just find some help through art because art is such a powerful weapon," said Juanes. "Most of the times when I feel sad, I use my own music or the process of creation to feel better. It just makes me feel better somehow."
As for another potential collaboration with Logic?
"I would love to work with him [again]," said Juanes. "Get in the studio someday and do something together. … We clicked immediately, and I think we have a good relationship to keep working together."
news
Who's Performing On The Latin GRAMMYs?
From Ricky Martin and Pitbull to Natalie Cole and Jesse & Joy, view a complete list of 14th Latin GRAMMY performers
GRAMMYs
/
Dec 3, 2014 - 05:06 am
With the 14th Annual Latin GRAMMY Awards quickly approaching, it's time to think about finalizing your to-do list for your official Latin GRAMMY party. Snacks? Check. Favorite beverage? Check. Dessert? Check.
Now, all you have to do is tune in to the Univision Network on Nov. 21 from 8–11 p.m. ET/PT (7 p.m. Central). To help you get Latin GRAMMY-ready, we've compiled a handy alphabetical guide to artists who will be taking the Latin GRAMMY stage.
And the performers for the 14th Annual Latin GRAMMY Awards are:
Pablo Alborán
Marc Anthony
Banda Carnaval with Calibre 50
Miguel Bosé
Willy Chirino, Oscar D'Leon, Jose Alberto "El Canario," Sergio George, Ismael Miranda, and Tito Nieves in a special segment celebrating salsa
Natalie Cole
El Dasa with Wisin (of Wisin Y Yandel)
Leslie Grace with Zarkana by Cirque du Soleil
Enrique Iglesias featuring India Martínez
Jesse & Joy featuring Mario Domm
Juanes, Ricky Martin and Laura Pausini paying tribute to 2013 Latin Recording Academy Person of the Year Miguel Bosé
Natalia Lafourcade
Maluma with Becky G
Gian Marco with Yandel (of Wisin Y Yandel)
Paquita La Del Barrio with Mariachi Sol De México De José Hernández
Pitbull with El Cata
Draco Rosa
Alejandro Sanz with 29 students from Berklee College of Music
Carlos Vives
For updates and breaking news, visit The Latin Recording Academy's social networks on Twitter and Facebook.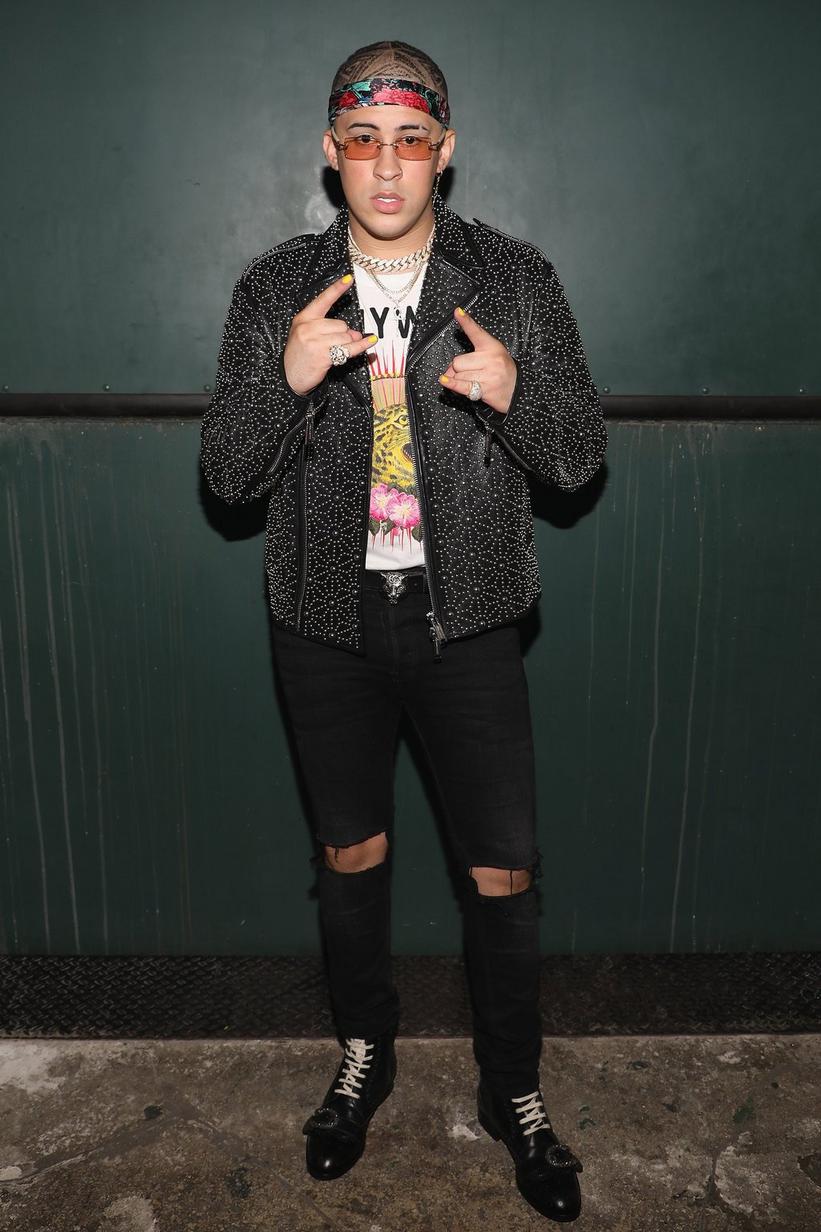 Photo: Alexander Tamargo/WireImage.com
news
18th Latin GRAMMY Performers: Bad Bunny, Alejandro Sanz & More
First performers announced for The Biggest Night in Latin Music; actors Jaime Camil and Roselyn Sánchez to host 18th Latin GRAMMY Awards live from Las Vegas on Nov. 16
GRAMMYs
/
Oct 30, 2017 - 05:30 pm
Current nominees J Balvin, Bad Bunny, Flor De Toloache, Luis Fonsi, Juanes, Mon Laferte, Natalia Lafourcade, Maluma, Residente, and Sofía Reyes are among the first artists announced to perform on the 18th Latin GRAMMY Awards.
Alejandro Sanz, the 2017 Latin Recording Academy Person of the Year, and guest performers Steve Aoki, Alessia Cara, Logic and French Montana will also join the lineup.
Mexican actor/singer Jaime Camil and Puerto Rican singer/songwriter and actress Roselyn Sánchez will host The Biggest Night in Latin Music on the Univision Network Nov. 16 from 8–11 p.m. ET/PT (7 p.m. Central) at the MGM Grand Garden Arena in Las Vegas.
This year's top nominee is Residente with nine nominations. Also near the top of the field are Maluma with seven nominations, Shakira with six, and Kevin Jiménez ADG, Juanes and Mon Laferte with five each. "Despacito," by Luis Fonsi featuring Daddy Yankee, earned four nominations.
A limited number of tickets for the 18th Latin GRAMMY Awards are available for purchase through www.axs.com.
18th Latin GRAMMY Awards: Full Nominations List