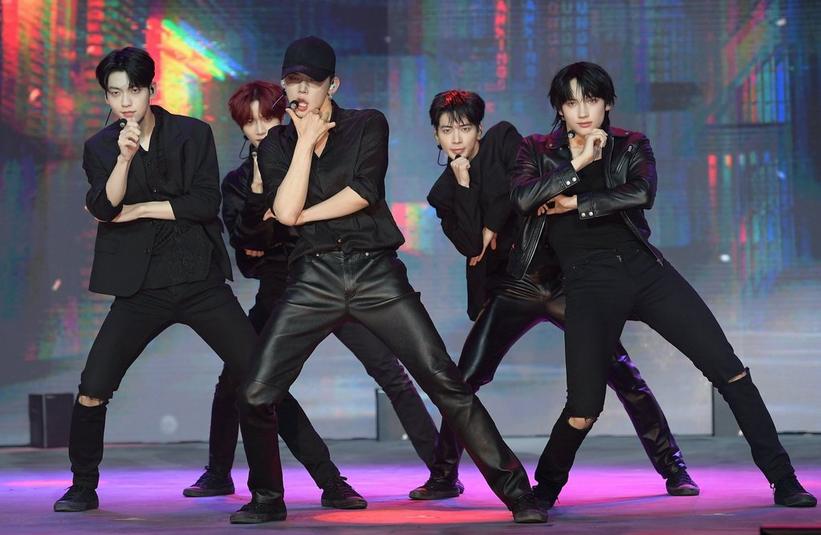 TXT perform at the release showcase of 'miniside 2: Thursday's Child' in Seoul, South Korea, in May 2022.
Photo: The Chosunilbo JNS/Imazins via Getty Images
list
TXT, Seventeen, Loona & More: Here Are All The K-Pop Tours And Events You Can Catch This Summer
Whether you want to take a trip to Kwangya with aespa, visit the Loonaverse or just put your Head in the Clouds, plan out your summer with these K-pop events and tours in mind.
GRAMMYs
/
Jun 15, 2022 - 02:52 pm
After two years of K-pop concert drought, it seems like 2022 is the year the genre returns to the stage. K-pop acts like BTS, TWICE, ATEEZ, Monsta X, ONEUS and more have already showered the United States with residencies and tours in the first half, setting the stage — literally — of what else is to come from other labels for the rest of the year.
Now that we're halfway through the year, Korean music and entertainment has continued to successfully confirm its global status by the amount of events already happening in North America. In the United States alone, more than a dozen events are scheduled throughout the summer starting in June. From showcases, to meet-and-greet concerts, conventions, festivals and full-on arena tours, K-pop isn't holding back and only building anticipation for both artists and fans alike. 
To ring in the summer, GRAMMY.com gathered all of the concerts and events happening in North America between mid-June and August so you can plan when to catch some of your favorite K-pop artists.
June
DKB: 2022 DKB MEET & LIVE U.S. TOUR, June 10-19
K-pop concert production company Studio PAV is bringing Brave Entertainment's nine-piece ensemble DKB to the U.S. for the first time with a six-date tour. Opening night kicks off at the Brooklyn Monarch in New York on June 10 followed by five stops that will eventually end at the Wilshire Ebell Theatre in Los Angeles, on June 19. 
DKB — short for "Dark Brown Eyes" — debuted in February 2020 with members E-Chan, D1, Teo, Lune, Heechan, Junseo, Yuku, and Harry Jun.
AB6IX: "AB_NEW AREA" Fanmeeting Tour, June 20 - July 1
The six-stop Fanmeeting Tour will consist of games and a concert — similar to Korean variety shows, but in real time, featuring members Woong, Donghyun, Woojin, and Daehwi. Starting off on June 20 at New York's Webster Hall, the tour then heads west to conclude at El Rey Theater in Los Angeles on July 1.
Read More: 5 K-Pop Songwriters & Producers Who Defined 2021: SUMIN, Teddy Park, ADORA, RM & SUGA
KTOWN Night Market: Los Angeles, June 17 & 18
Ringing in its sixth year in the heart of Los Angeles' very own Koreatown, KTOWN Night Market offers pieces of the Korean diaspora through the forms of food, culture, fashion and, of course, music. Partnering with K-Pop Play Fest, K-pop star and 2NE1 member MINZY headlines the first night as Korean-American rapper Ted Park closes out on Sunday. You can also find the talents of Hyejin, FYKE and dance crews like LALARY and Team B.U.K. throughout the weekend.
Golden Child: Meet & Live Tour in USA, June 24 - July 11
Ten-member ensemble Golden Child brings their bass-heavy EDM sound and complex choreography to the States for a 10-city meet and greet and live concert tour will let fans get to know Daeyeol, Y, Jangjun, Tag, Seungmin, Jaehyun, Jibeom, Donghyun, Joochan, and Bomin through fan engagement opportunities on top of the fanmeeting concert.The Meet & Live kicks off in San Jose, Calif., on June 24 and concludes in Philadelphia, Penn., on July 11.
BROOKLYN: "I'M GONNA LOVE YOU" TOUR, June 25 - July 16
After sharing the stages with boy bands like A.C.E. and soloist Amber Liu, one of K-pop's modern rock stars, BROOKLYN, is set to make a second round of shows in the U.S. Opening night kicks off at Independence Park in Houston, Tex. on June 25, followed by stops in Orlando, Miami and San Diego.
aespa: aespa Showcase SYNK in LA, June 26 & 27
Following their U.S. performance debut at Coachella in April, Karina, Giselle, Winter and Ningning will hold their first showcase at the YouTube Theater in Inglewood, Calif., on June 26 and 27. (Initially scheduled for just June 26, a second day of the showcase was added after the first sold out in minutes.) SM Entertainment's youngest girl group is ready to show off their futuristic pop concepts through their music and a Q&A portion for fans. 
Dreamcatcher: "Apocalypse: Save Us" World Tour, June 28 - July 17
Marking their second tour in the US since late 2019, Dreamcatcher — JiU, SuA, Siyeon, Handong, Yoohyeon, Dami and Gahyeon — return to North America with their Apocalypse: Save Us World Tour. 
Fresh off their European festival debut at Primavera Sound in Barcelona, Dreamcatcher is ready to bring in the rock-heavy sounds to the stages in New York, Louisville, Chicago, Minneapolis, Denver, San Francisco and Los Angeles. The first night of the tour kicks off on June 28 at the Palladium Theater in the heart of New York's Times Square, and ends at The Wiltern in downtown Los Angeles.
Stray Kids: 2nd World Tour "MANIAC," June 28 - July 14
Just months after debuting at No. 1 on the all-genre Billboard 200 with their new EP, Ordinary, Stray Kids will return to the States for their third tour, titled after their recent hit single "Maniac."
Originally kicking off in Seoul back in April, Stray Kids made their way stateside after a two-night show in Tokyo in early June. The 12-stop sold out arena tour kicks off at Newark's Prudential Center in Newark, New Jersey, and concludes in Anaheim, California on July 20. Following the U.S. leg, the group heads back to Tokyo, Japan for another two-night show in the Japanese capital.
Read More: 5 Rising Korean Artists To Know Now: STAYC, ENHYPEN, ITZY, TOMORROW X TOGETHER & ATEEZ
July
TXT: "ACT: LOVE SICK" World Tour, July 7-24
Leading K-pop's fourth generation, TXT (short for Tomorrow x Together) graces U.S. cities for the whole month of July with their eight-stop ACT: Lovesick Tour. The last time the monster group made its way stateside was in 2019 for their showcase tour. 
Now with three studio albums and five EPs under their belt, TXT — Soobin, Yeonjun, Beomgyu, Taehyun, and Huening Kai — will likely perform hits like "Blue Hour," "Good Boy Gone Bad," and the viral hit "Anti-romantic." ACT: Lovesick starts in Chicago on July 7 and ends in Los Angeles on July 24.
Brave Girls: Brave Girls 1st US Tour, July 9-23
After their 2014 hit "ROLLIN'" resurfaced on the charts and went viral last year — on top of a successful run on reality competition show Queendom 2 — Brave Girls are set to go on their first-ever U.S. tour, starting July 9 in Philadelphia followed by eight more stops across the states.
Summerstage: Korea Gayoje, July 10
Sponsored by CitiBank in association with the Korean Cultural Center New York, Central Park will bring the K-pop party with KOREA GAYOJE on July 10. Celebrating Korean culture through food and entertainment, the day ends with a concert led by Brave Girls, Golden Child and AleXa. 
(G)I-DLE: "JUST ME ()I-DLE" World Tour,
July 22 - Aug. 14
Originally set to have a tour in 2020, Cube Entertainment's leading girl group (G)I-DLE are reigniting their tour plans with their Just Me tour. Barging in the year with a wild and edgy image, their recent hit "TOMBOY" and "My Bag" have already set the tone on how much the group has transformed and matured since their last visit to the U.S. In 2019. Breezing through eight cities, — including a venue upgrade in New York — the quintet will also make stops in Mexico and Chile.
Otakon: K-Pop Night, July 29-31
Debuting their K-pop Concert Night with AleXa, Pixy and Rolling Quartz, those who are fans of Asian pop culture are able to get a listen of what the variety of sounds K-pop has to offer. NBC's 'American Song Contest' champion AleXa will bring in the futuristic pop with songs like "Wonderland," "Revolution" and "Xtra." Rising pop stars PIXY will showcase their whimsical performances, and rock band Rolling Quartz will provide some edge.
Lollapalooza: July 29-31
For the first time in Lollapalooza history, this year's festival will feature K-pop artists on its stages. Following the U.S. leg of their tour, TXT will make their music festival debut on Saturday, July 30, at the Solana x Perry's stage at 7:45 pm CT. Fellow HYBE artist and global icon j-hope of BTS closes out the Bud Light Seltzer stage at 9 p.m. CT on July 31.
Read More: BTS Announces Hiatus To Focus On RM, Jin, Suga, J-Hope, Jimi, V, And Jungkook's Solo Projects, Days After The Release Of 'Proof'
August
LOONA: 2022 LOONA "LOONATHEWORLD" 1st World Tour, Aug. 1-19
Perhaps one of the most-anticipated girl-group concerts of the year, LOONA is set to share a part of their Loonaverse with their fans (better known as Orbit). Since their last appearance at KCON LA in 2019, Hyunjin, Haseul, Yeojin, ViVi, Heejin, Kim Lip, Jinsoul, Choerry, Yves, Go Won, and Olivia Hye will touch down in eight new cities for the first time: San Francisco, Denver, Kansas City, Chicago, Louisville, Reading, Washington DC and New York. 
Unfortunately, due to schedule conflict, member Chuu will not be able to participate in the group's US leg of tour.
SEVENTEEN: "BE THE SUN" World Tour, Aug. 10 - Sept. 6
Considered to be the "HOT"-test concert of this K-pop summer, thirteen-member ensemble SEVENTEEN is about to set the stages ablaze in a 12-stop tour across North American with The Behind the Sun Tour. Carats in the U.S. will be able to catch S.Coups, Jeonghan, Joshua, Jun, Hoshi, Wonwoo, Woozi, DK, Mingyu, The8, Seungkwan, Vernon, and Dino in the flesh as they perform hits like "Left & Right", "Darl+ing," "Rock With You" and many more.
Head In The Clouds: Pasadena, CA, Aug. 19-21
After 88rising made headlines with an abundant set of Asian talent at this year's Coachella, the music company's own Head in the Clouds festival will return to the Rose Bowl grounds in Pasadena, Calif. Advocating and showcasing Asian talent, it's a no-brainer for Korean musical acts to make this year's festival roster. This year, artists like Chung Ha and Jay Park make their HITC debut while we see the returns of eaJ, R&B songstress BIBI, rap legends Tiger JK and Yoon Mirae.
KCON: Los Angeles, CA, Aug. 19-21
Celebrating its 10th year, the "All Things Hallyu" convention is set to take place on Aug. 19 through Aug. 21 at the Los Angeles Convention Center and Crypto.com Arena. Arguably the mecca of every K-pop and K-drama lover, KCON has provided a variety of ways for fans to see their favorites in person.
From fan signings, high touches and other forms of engagement — as well as a two-night concert in the evenings — KCON has become a must for all walks of life. Though the official lineup hasn't been announced, eager attendees are anticipating a superstar roster as the event commemorates its decade-long run.
MCND: MCND American Tour 2022, Aug. 22-31
Debuting in 2020 under TOP Entertainment with their single "Ice Age," Castle J, Bic, Minjae, Huijun, and Win — better known as MCND — will hold their first tour in North America. Starting off in Mexico City on August 22, the K-pop five-piece will hold four shows in Los Angeles, San Francisco, New York and Chicago. The group will then conclude their North American tour with a stop in Toronto on August 31.
Why Is BTS So Popular? 9 Questions About The K-Pop Phenoms Answered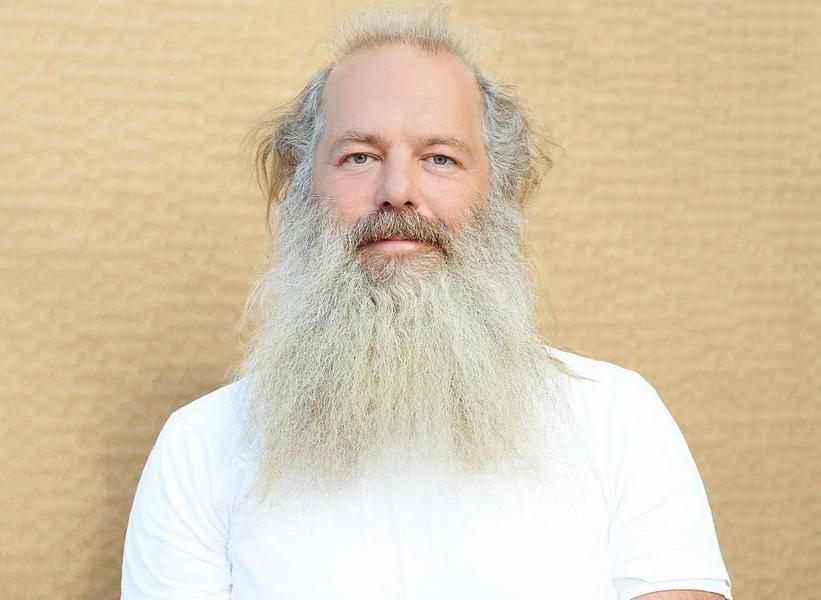 Photo: Michael Kovac/Getty Images
news
Sonos One Smart Speaker Launches With Alexa Support
Sonos took the time it needed to create a voice-controlled speaker the company believes will deliver great music listening at home
GRAMMYs
/
Oct 26, 2017 - 01:40 am
Announced earlier this month, the Sonos One smart speaker became available on Oct. 25. Billed as "the smart speaker for music lovers," golden-ear listeners such as Rick Rubin were consulted during product development to ensure great sound quality. Sonos One is supported by the Amazon Alexa voice assistant at launch with support anticipated for Google Assistant and Apple's Siri next year.
"There are quicker paths to getting the product to market," director of partnerships Ryan Taylor told Billboard, "but there's also the right path to launching the right, intuitive experience that falls in line with consumers' expectations." In this case, make that high expectations, raised by Sonos' emphasis on sound quality and listening experience.
Sonos was in the running to be a bigger player sooner in the voice-controlled, connected home, and they still have relationships internationally and with artists that can help establish a strong market footing. Sonos presently has full voice support for Amazon Music, iHeartRadio, Pandora, and SiriusXM, with plans for Spotify and additional services later this year. Sonos also launched its "Works with Sonos" partnership program and developer portal earlier this month, hoping to reach a higher level both for itself, its partners, and for voice-controlled music at home.
What Are The Top 50 Lyric Requests For Songs On Amazon Alexa?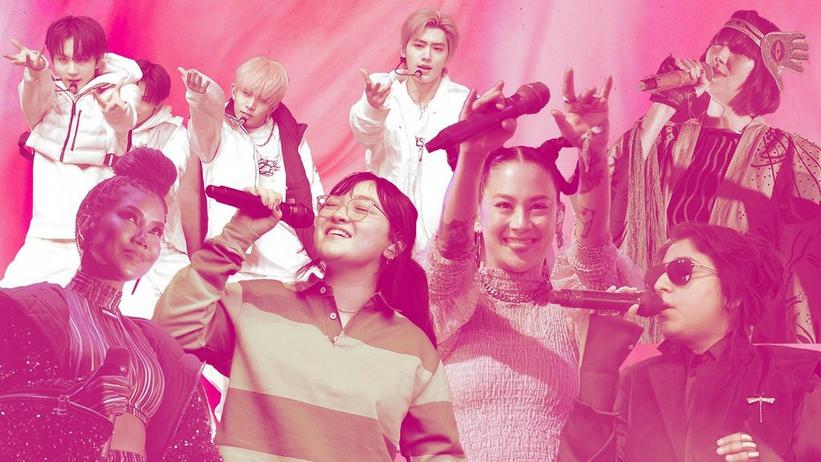 (Clockwise L-R): ENHYPEN, Karen O, Arooj Aftab, Japanese Breakfast, mxmtoon, Jhené Aiko
Source Photos (Clockwise L-R): The Chosunilbo JNS/Imazins via Getty Images; Rick Kern/WireImage; Scott Dudelson/Getty Images for Coachella; Scott Dudelson/Getty Images for Coachella; FilmMagic/FilmMagic for Outside Lands; Scott Dudelson/Getty Images for Coachella
list
Japanese Breakfast, Blackpink, Enhypen, Stray Kids, Mxmtoon & More | Listen To GRAMMY.com's AAPI Month 2022 Playlist
As we celebrate the contributions of AAPI artists throughout the month of May, GRAMMY.com presents a genre-spanning playlist of emerging and established artists you should know, including BTS, Jhené Aiko, B.I, TWICE, Arooj Aftab, and many more.
GRAMMYs
/
May 19, 2022 - 11:02 pm
Asian American and Pacific Islander (AAPI) musicians have created a plethora of transformative art, which is ripe for exploration. To help you do it, GRAMMY.com has put together a 30-song list with music from AAPI musicians including Luna Li, Wallice, Weston Estate, Kainalu and OHYUNG, along with other AAPI artists you should know like Deb Never, Lucy Liyou and Sunset Rollercoaster. You may even find your new favorite artist along the way.
This playlist spans genres and moods, and its primary goal is to expose you to fantastic new AAPI artists you might not find in less curated places, like your motionless Spotify algorithm or crooning through your car radio. You can think of this playlist as a first-rate tasting menu of what AAPI-made music has to offer — something to turn to when you're looking for solidarity, inspiration or just some really good music.  
Listen to GRAMMY.com's official 2022 AAPI Month playlist below and follow the Recording Academy/GRAMMYs on Spotify, Apple Music, Amazon Music and Pandora. Playlist powered by GRAMMY U.
5 Emerging AAPI Artists You Need To Listen To: Luna Li, Wallice, OHYUNG & More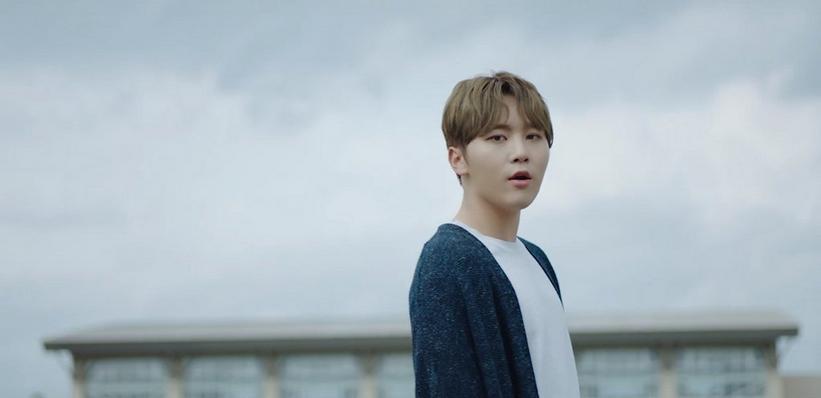 news
K-Pop Boy Band Seventeen Drop New Video For "Pinwheel"
The track completes the band's 'Before Al1' project with a video for piano-based ballad
GRAMMYs
/
Oct 17, 2017 - 05:10 am
This past weekend, the K-Pop boy band Seventeen released the sentimental piano ballad "Pinwheel," rounding out the slate of four songs the band has released over the course of the month as part of an EP album project titled Before Al1.
The group's fourth EP release Al1 came out in late May, selling nearly 200,000 copies in its first week alone. Since then, the band has teased a series of music videos released to their YouTube channel, and singles which they are calling "prequels" to the songs on the Al1 EP. "Pinwheel" is the last of these singles, which will be compiled into the companion EP Before Al1.
Additionally, the band released a stand-alone single last month called "Change Up," which prefaces an as-yet-untitled studio LP to be released on Nov. 6.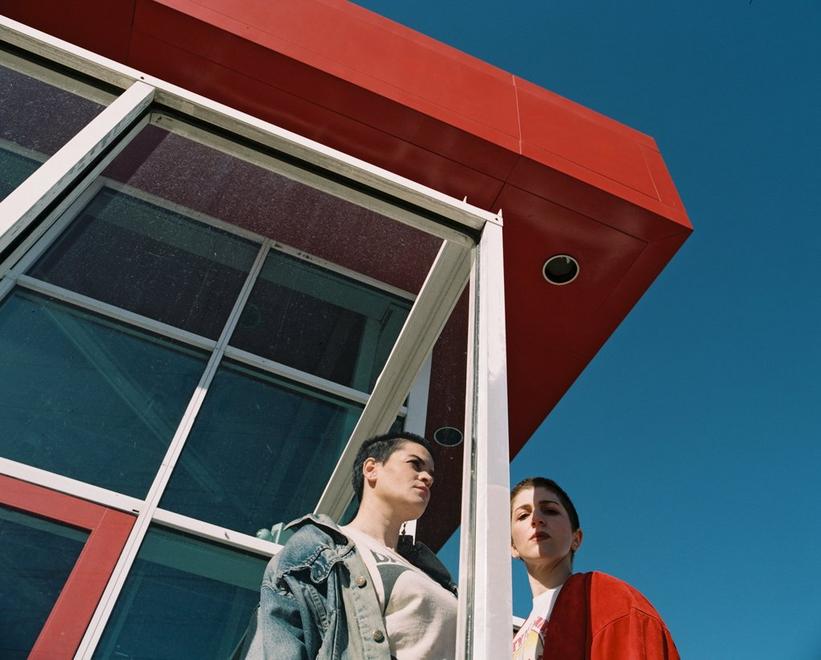 news
Quarantine Diaries: Overcoats Are Answering Emails & Braving The Cold In Prospect Park
As the COVID-19 pandemic continues to rock the music industry, GRAMMY.com reached out to musicians to see how they were spending their time off the road
GRAMMYs
/
Jan 12, 2021 - 12:42 am
As the COVID-19 pandemic continues to rock the music industry, GRAMMY.com reached out to musicians to see how they were spending their days indoors. Today, Brooklyn-based alt-pop duo Overcoats (Hana Elion and JJ Mitchell) share their Quarantine Diary. Their latest project, 'The Fight (Remixed),' is out now.
[8:30 a.m.]
JJ: I wake up, throw on hideous turquoise scrubs and manically make a latte with my espresso machine that I'm still paying for (not sure they're worth the money). I run out the door, bike across town to the doctor's office where I've worked part-time after touring/music making was officially put on hold due to COVID-19.
Hana: I'm still sleeping at this point. I've probably stayed up until one or two the night before binge-watching movies.
[10 a.m.]
JJ: I file charts, shoot the sh*t with my colleagues and complain about how I can't breathe through my mask.
Hana: At this point I'm up and probably running to babysit for a few hours. Normally we're not in New York enough during the year to do these jobs. But while touring is not on the table, it's a good way to make money and also pass the time. We have found that we actually make our best art when we are busy and multi-tasking. In college when we were first starting our band, we used to work on our theses in the library until 1 a.m., and then write music after that.
[12:30 p.m.]
JJ: I run to the supermarket around the corner and eat whatever mediocre soup they have that day. I text Hana and answer any urgent Overcoats emails. Occasionally I'll do a phone interview while pretending I'm not at work on my lunch break!
Hana: After I finish babysitting, I get set up at my computer. I'm doing a combination of answering emails, listening to and approving mixes and masters, and maybe even working on a new song. I tend to also post a selfie on socials around this time.
[4 p.m.]
JJ: I bike home from the office, which now means in the dark (OMG winter is terrible).
Hana: I'm probably still working at my computer. It's crazy how being a professional musician involves so much more work than just playing or writing. We're running a business! #GirlBosses
[5 p.m.]
JJ: We usually do an Overcoats Zoom call, writing session, or I'll deep dive into email! Sometimes we'll record a cover for our Patreon subscribers, work on album artwork for upcoming releases, reminisce about life on tour and send each other double chin selfies.
Hana: JJ is back from work and I'm filling her in on updates from the day. If I'm finished working by this point, I'll have a cup of tea and watch some videos on production. I've been really into MasterClass lately. Even though we can't tour, I want to feel like I'm still learning and progressing at my craft.
[7 p.m.]
JJ: I eat dinner with my parents, boyfriend, twin brother and his girlfriend (yes, it's chaos here with my pod).
Hana: I'm either cooking a feast or ordering Thai food. It's literally one or the other.
[9 p.m.]
JJ: MORE OVERCOATS EMAILS! SO. MANY. EMAILS. No one tells you how many emails you actually have to answer, even though you've chosen to be a career musician so that you don't have to sit at a computer and answer emails!
Hana: Yep, I'm also back on email. I might need to go to Hawaii and do a technology cleanse after this is all over.
[10 p.m.]
JJ: I binge watch "The Bold Type," "The Great British Baking Show" or "Gardeners' World." Or in last night's case, I watched Ace Ventura: Pet Detective (which is actually really dated and transphobic, which I unfortunately did not remember).
Hana: Movie time! My boyfriend is a bit of a cinephile, so I'm usually watching some art film. Once he goes to bed, I'll binge watch "The Bachelorette" or "Love Island" for some me time.
Our other activities have included:
JJ: Making hand-built pottery, reading Phoebe Robinson's book, dying my hair, playing online UNO with Hana and other friends, and putting together more IKEA cabinets in my new closet than I care to divulge.
Hana: Doing the occasional online work out, lots of yoga, gluten-free baking, outdoor hangs in the freezing Prospect Park, and a lot of FaceTiming with my family.
Quarantine Diaries: Sean Garrett Is In The Studio, Talking Story Behind Usher's Hit "Yeah!" & Hitting The Gym