news
GRAMMY U's "Music & Activism: Enacting Real Change" Envisions Industry's Equitable Future
The live-streamed panel featured conversation with the acclaimed rap duo Run The Jewels and music industry visionaries Phylicia Fant of Columbia Records and UCLA's Dr. Shana L. Redmond
GRAMMYs
/
Aug 20, 2020 - 12:47 am
Central to any historical movement that helps to push social and political cultures forward, the power of music is a cornerstone for freedom, connection and unfiltered creative expression. However, in regards to its widespread influence and potential power in participating in the fight for social change, the music business has often fallen short to this task of moving the needle.
As the world continues to shift around the impacts of COVID-19 and the reignited fight against racial injustice and police brutality, 2020 marks a huge opportunity for comprehensive shifts in practice by the hands of executives, labels and the broader music business as we know it. Artists, their fans and the industry itself, are depending on it.
On Tuesday, Aug. 12, GRAMMY U hosted "Music & Activism: Enacting Real Change," which focused conversation on utilizing music and its surrounding communities as an engine for affecting social and political change. Further, the discussion emphasized avenues that artists and industry professionals can take in order to mobilize a more equitable future for young Black artists specifically within the recorded music industry as it evolves following global attention on dismantling systemic racism today.
The conversation involved Killer Mike and El-P of GRAMMY-nominated rap duo Run The Jewels, alongside Columbia Records' Co-Head of Urban Music Phylicia Fant and political culture, race and Black music scholar and UCLA Musicology and African American Studies Professor Dr. Shana L. Redmond. The panel was moderated by Recording Academy Chicago Chapter President and GRAMMY-winning poet and spoken word artist J. Ivy.
Despite the creative power of music as an engine for mobilizing, according to Dr. Redmond, the music industry has not always cropped up to be the, "Animating device that we need it to be in movements towards freedom. It's become actually one of the bull-works, one of the impediments," she said.

Dating back to the Classic Blues movement of the early 1920's, she referenced the pushback on artists from the industry, which has included deterrence on creative processes, struggles to live sustainably while also balancing career, separation through genre definitions driven by profit motives, and general dismissal and large absence of gender and racial equity by industry decision makers. She noted that the interest in advocacy for change by artists has mostly lived through rebelling against business practices.

"I hope those interested in the industry work and its future will actually pay attention to what needs to be radically and foundationally changed about the music industry," she said.
Considering the future of the music industry by many accounts lies solely in the interest of creating a business that goes beyond inclusion and diversity on any surface level. Killer Mike, who throughout his career has vocalized similar concerns on both an industry and national level, stated that perhaps the most imperative concern is truly committing to being a more fair place for the Black artists who often help to stratify the business socially, culturally and economically.

"We need everything from street teams to CEO's to be reflective of the people who are really from the culture. For the most part, we know that those people are going to be Black and brown, but we also know that there are others who are not, that are honestly with us," he said.
"We're 15 percent of this country, we want to be 15 percent of this company, and we want to control 90 percent of the budget that goes to artists like us. We have to demand and make sure that the people behind-the-scenes, the content creators, directors, that we're building a trade within rap and hip-hop music that allows for young people coming out of high schools and colleges to go right into those trades and access the next level of it," Killer Mike added.
As an executive at one of the world's largest labels, Fant is working constantly towards these concerns through close relationships with artists and advocating for their best interests on both a business and personal level.

"A lot of us within these systems have fought to make sure that they are seen as human, especially artists of color. Once you bring humanization into the conversation, you recognize that there are certain things that you just deserve." She mentions that things like access to financial literacy and mental healthcare are not to be considered business luxuries, but necessities to the wellbeing and sustainability of artists operating within the space of the industry.

Additionally, Fant added that from a business perspective, empowering artists to speak up for what they believe in is in the best interest of labels and the longevity of creators alike. "The artists that tend to fall off, don't stand for anything. When you stand for something, you have a chance at having a longterm career," she said.
Further, El-P emphasized that in terms of activism, the interest in appearances around current issues, or showing up strictly for the sake of optics, should not always be an artist's primary concern. While there can be a lot of pressure to currently stand up and speak out, he says that only posing to be genuine or invested in community and politics isn't necessarily what artistry is all about. Rather, the importance of creating space for mistakes, and a commitment to learning and evolving as both a person and an artist, should be more of the focus. Plus, there's a certain appeal he mentioned in growing alongside a fanbase over time that can't be manufactured.

"For anyone who's young and getting into music and wants to make a statement about who they are, it's okay to not be who you are yet," he said. "It's okay to not be who you will be yet. Your job is to create room for yourself. Right when you come out the door, you need to say 'I have all the room in the world to evolve as a person, and I'm going to make sure that my music reflects that.' The eloquent translation of the human experience as it occurs to you is incredibly valuable, even if you know nothing about politics."
He continued, "It is a valuable tool in the way that music heals people and in the way that it will connect with fans. And if you can make that connection for people to understand that you're not about knowing everything, but you're about learning, then there's a connection. People are all searching, that's something they can relate to."
You can watch the full discussion, premiering on the Recording Academy Facebook page on Aug. 19 at 2pm PDT.
Roc Nation Will Launch New Music, Entertainment And Sports School at Brooklyn's Long Island University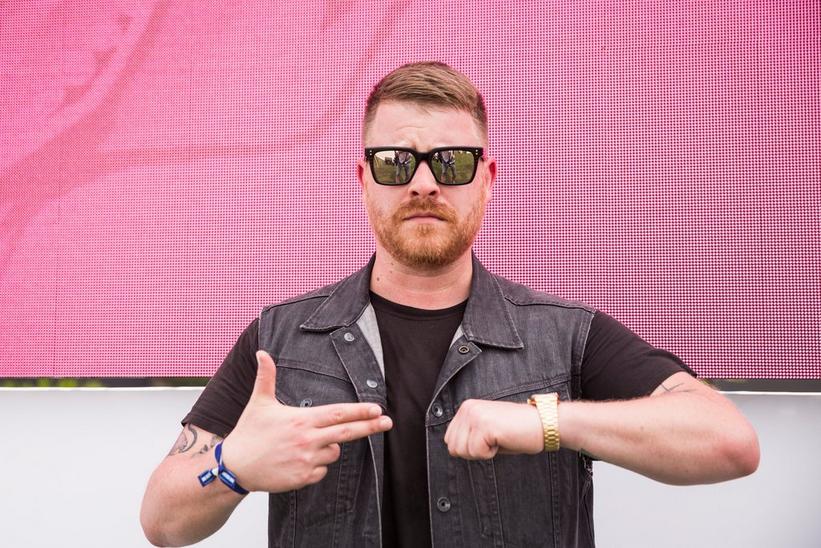 Photo: Richard Bord/Getty Images
news
El-P Of Run The Jewels Tapped To Score New Al Capone Biopic 'Fonzo'
The rapper/producer will bring his sonic sensibilities to the table for the new gangster film
GRAMMYs
/
Apr 19, 2018 - 04:52 am
El-P, rapper/producer and one half of the tag-team alternative hip-hop duo Run The Jewels, announced today on Twitter that he has officially been tapped to create the score for a new biopic about the later life of infamous Chicago mobster Al Capone.
Fonzo will be directed by Josh Trank, best known for his work on Chronicle and Fantastic Four. Trank shared some heavy praise for El-P (real name Jaime Meline) in a press release announcing his involvement on the project, saying, "Since I was 14 years old, El-P's music has been one of the most important creative influences in my life."
For his own part, Meline said he was "a huge fan of everyone involved," with the cast including such names as Tom Hardy, Linda Cardellini, Jack Lowden, Matt Dillon, Neal Brennan, and Kyle MacLachlan.
cats out the bag. i'm scoring FONZO. psyched to get the chance to do this shit. in celebration, here's the only picture i can possibly say i arguably look more handsome than tom hardy in. thanks to everyone involved for giving me this opportunity to get weird. pic.twitter.com/wSKZD32KD5

— el-p (@therealelp) April 18, 2018
Fonzo started principal photography on April 2. Information regarding an official release date remains forthcoming.
Catching Up On Music News Powered By The Recording Academy Just Got Easier. Have A Google Home Device? "Talk To GRAMMYs"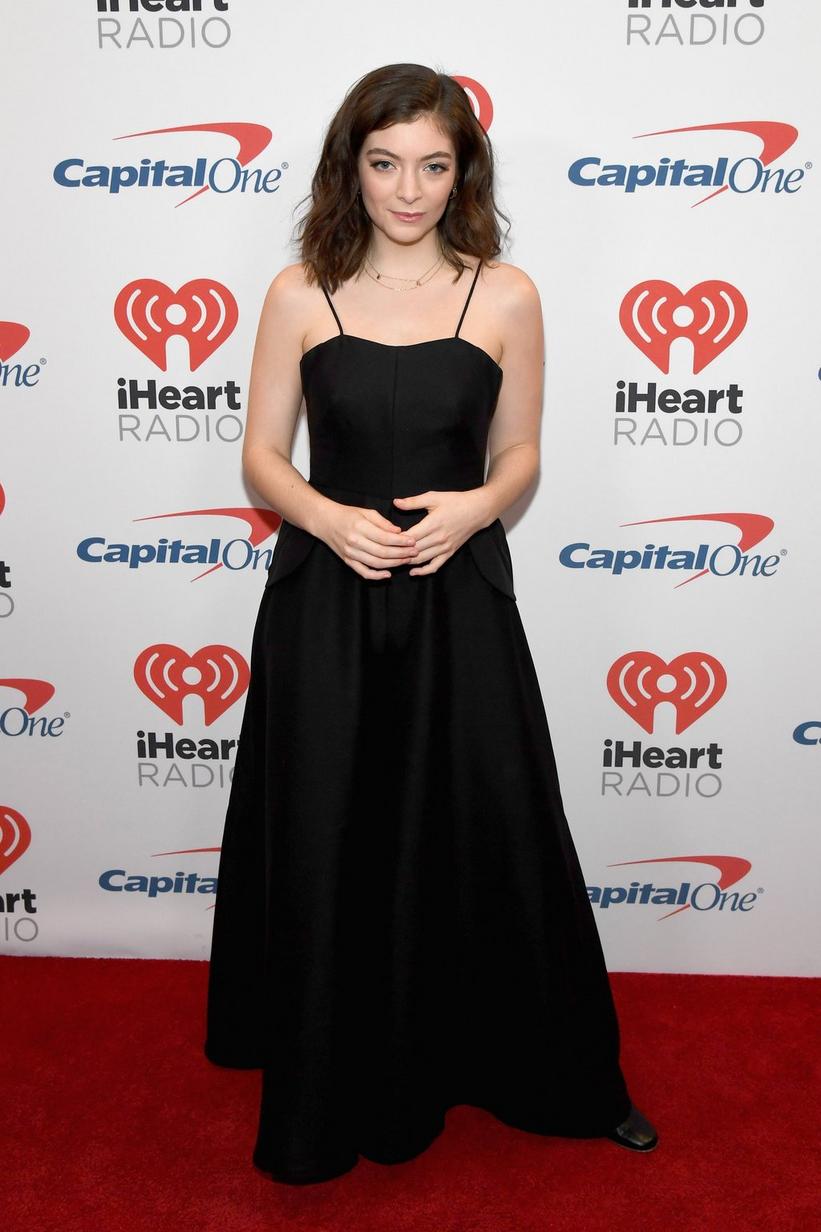 Photo: Ethan Miller/Getty Images
news
Lorde Announces Run The Jewels As 2018 U.S. Tour Opener
The GRAMMY winner's U.S. tour dates will include an unexpected list of exciting support acts
GRAMMYs
/
Oct 4, 2017 - 11:27 pm
GRAMMY winner Lorde's 2017/2018 world tour in support of her critically acclaimed sophomore album, Melodrama, lands back in the U.S. next spring, and today she announced an unlikely, but impressive, list of support acts.
Leading the charge is the explosive underground hip-hop duo Run The Jewels, but equally anticipated are Swedish electropop singer/songwriter Tove Styrke and Japanese-American indie rock songwriter Mitski. A fourth supporting act remains to be announced for eight of the tour dates.
The U.S. leg of Lorde's 2018 Melodrama. World Tour returns to stateside on Mar. 1 in Milwaukee, and will include 31 show dates before wrapping on Apr. 15 in Nashville. Tickets are still available via Lorde's website.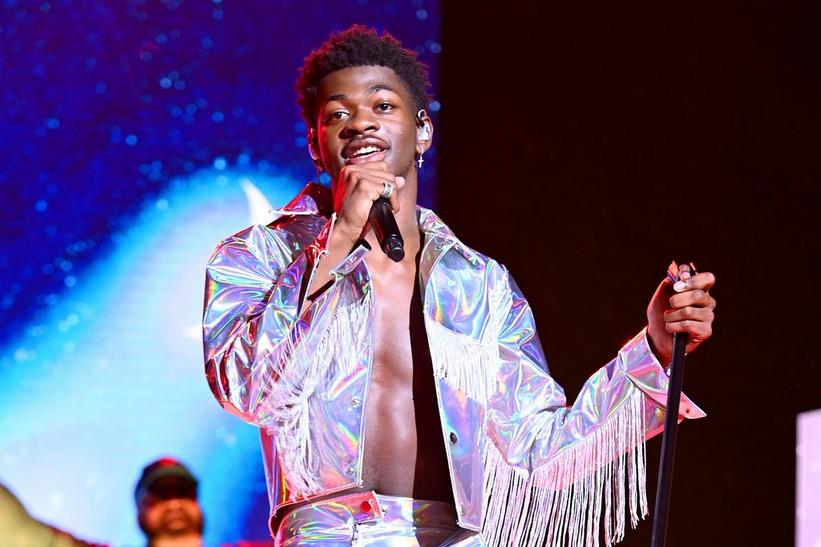 Photo: Noam Galai/Getty Images for BuzzFeed
news
Lil Nas X's No. 1 Run Began With TikTok, Now The Music Industry Is Taking Notice
"We get 10 to 15 inquiries a day from artists and labels wanting to pay us to use their song," Devain Doolaramani, who manages over 20 TikTok users, recently told Rolling Stone
GRAMMYs
/
Aug 27, 2019 - 01:22 am
Whether or not you've ever downloaded the app, it's likely you've been hearing about TikTok more and more this year. Though it may be most popular among teens and pre-teens, the short-form video app is not one to brush off as a mindless youth trend. Its users upload 15-second videos set to music (denoted in text at the bottom of the clip) onto the platform, offering the chance for both the uploader and the artist of the song to gain viral fame. And while striving for your moment—however brief—in the spotlight is nothing new, teens' obsession with the year-old app is already making waves in the music industry.
Last month, 20-year-old Lil Nas X broke records as his viral Billy Ray Cyrus-assisted "Old Town Road" took the longest run ever at No. 1 on Billboard's Hot 100, holding its reign on the all-genre chart for 17 weeks in a row. Back in February, the then-unknown rapper, two months after self-releasing the original version of the country-trap song, uploaded it to TikTok along with a "challenge": to change into Western garb before the drop. The song went viral on the app as users like Michael Pelchat, a.k.a. NiceMichael, added their own versions. A month later, Lil Nas X signed to Colombia Records and in April they released the record-breaking remix.
Lil Nas X is not the only notable artist to effectively harness the power of TikTok. Lizzo joined the platform in June and offered the #DNATest challenge, featuring her 2017 bop "Truth Hurts"—she opens the song with "I just took a DNA test, turns out I'm 100% that bitch." This month, the two-year-old song became her first top 10 track on the Hot 100, hitting No. 4 on Aug. 10. "Juice," from her latest LP Cuz I Love You, is her only other song to date to make the all-genre chart, reaching No. 9. The newfound viral moment of "Truth Hurts," similar to that of Lil Nas X, led Lizzo to release a new remix, featuring DaBaby.
A recent Rolling Stone feature examining the app's rapid growth and impact on the music industry highlights the move for labels and artists to push their music on the platform. "We get 10 to 15 inquiries a day from artists and labels wanting to pay us to use their song," Devain Doolaramani, who manages over 20 TikTok users, recently told the outlet. The article explains that the Chinese company Bytedance purchased the lip sync video app Musical.ly in late 2017, and, in August 2018, shut it down and migrated its user base to the new TikTok, giving it a starting point of 500 million monthly global users.
Speaking to both active uploaders and people who support its uploaders, like Doolaramani, Rolling Stone found that the algorithm better supports the chance for 15 seconds of fame, as it "is constantly searching for new clips, rather than just pushing out the latest videos from already popular users." The algorithm also seems to push videos and challenges—and their featured songs—that are already doing well to the next level. Doolaramani noticed that songs featured in around 3,000–5,000 videos seem to get more a bigger boost once they reach that point.
The platform even offers "creator partner managers" for popular users invited into their Creators Program. Pelchat, whose profile says he has over 922,400 fans, is part of the program. As he told Rolling Stone, his manager can help push his videos with lower views to the next level.
"Within the hour, [the video] had 80,000 more likes than what it had before. They have some magical button that they can press and just promote [a video] to the world," Pelchat said, when describing what happens after he reaches out about a video. He added that managers "have a very key part in pushing what [TikTok] wants to do."
Yet, while record labels are currently paying popular TikTok-ers to promote their songs, they could require the platform to pay for the rights to use their music in the future. The article points to a recent Bloomberg report that Universal, Sony and Warner are all renegotiating their existing deals, which expire soon, with the platform.
While it's not clear exactly what the future of TikTok will look like, it is clear that the way young people consume music is ever-changing, and the short-form video app is a major part of that.
Watch: Lizzo & Missy Elliott Turn Up The "Tempo" In Brand-New Video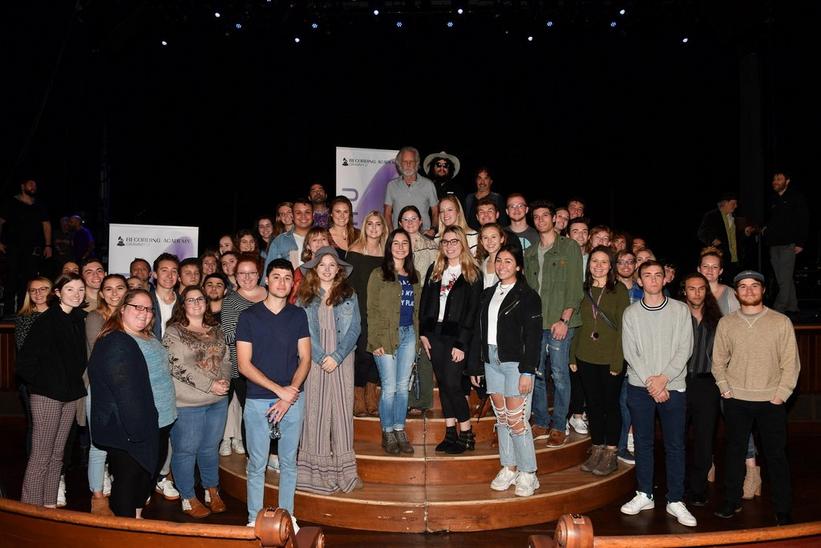 Bob Weir at GRAMMY U SoundChecks in Nashville
news
Bob Weir Holds Court At GRAMMY U SoundChecks: "The Passion Is Up To You"
The rock icon hosted an intimate Q&A with a small group of lucky GRAMMY U students in Nashville to talk about success, longevity and progress in the music industry
GRAMMYs
/
Dec 5, 2018 - 06:51 am
"If you're born with enough curiosity to bring yourself to certain [creative] points, then you've got enough curiosity to say 'What can I try that I haven't done?'." –Bob Weir
Grateful Dead co-founder and Dead & Company frontman, Bob Weir offered this piece of advice to GRAMMY U Nashville students at a SoundChecks event on Monday Nov. 5, stressing the importance of challenging oneself.
Students from Belmont University, Middle Tennessee State University and Vanderbilt University were treated to a private, in-depth sound check featuring a number of Weir's original songs and a cover of Mississippi John Hurt's "My Creole Belle," featuring John Oates and Buddy Miller.
Over the course of nearly 30 years, Grateful Dead sold more than 35 million albums. Therefore, it comes as no surprise that Weir managed to develop quite the following. When asked about his ability to establish and maintain such a large and diverse fan base known as "deadheads," he spoke about how the band's style of music transcends trends.
"With this particular style of music, it never goes in or out of style. We're listening as hard as we're playing," Weir said. "And that approach to music appeals to a person who requires a little adventure in his life and, therefore, a little adventure in his music."
Quite a few years have passed since the so-called Summer of Love in 1967, when the Grateful Dead were a young band just starting out. The changes are especially noticeable in the music industry. From the advancement of audio engineering technology to the use of social media as a major marketing tool, the way artists and their teams create and sell music is completely different from the earlier days of Weir's career. In regards to how technology has affected his creative process, Weir offered this perfect answer:
"Some people are going to hate it. Some people just roll with it. And I like to be somewhere in between there, I'm ere towards heritage, but I'm ere towards what's new as well."
Former Ratdog bandmate-turned-Bob Weir And The Wolf Bros-drummer, Jay Lane, chimed in, attributing the success of any record to its initial creative purity.
"It just needs to be organic. Not a project. That's the key," he said.
Weir chose to close the Q&A on a faultless note by giving students a key piece of wisdom regarding staying motivated and present in such a competitive industry:
"Just love what you're doing. Make sure that you feel it," he said. "And if you hate it, hate it. But really HATE it. You need luck, and you need passion. The luck you might not be able to supply, but the passion is up to you."
Overall, this SoundChecks experience was truly unique in allowing students to see into the industry's past, present, and potential future through the eyes of a musical giant. Countless students left inspired and excited for their future careers in the music/entertainment business, with an itch to always dive deeper than the surface on any creative endeavor, and always keep the song in mind.
In the words of Mr. Weir, himself:
"You're not going to get famous for playing the instrument. You're going to get famous for playing the song."