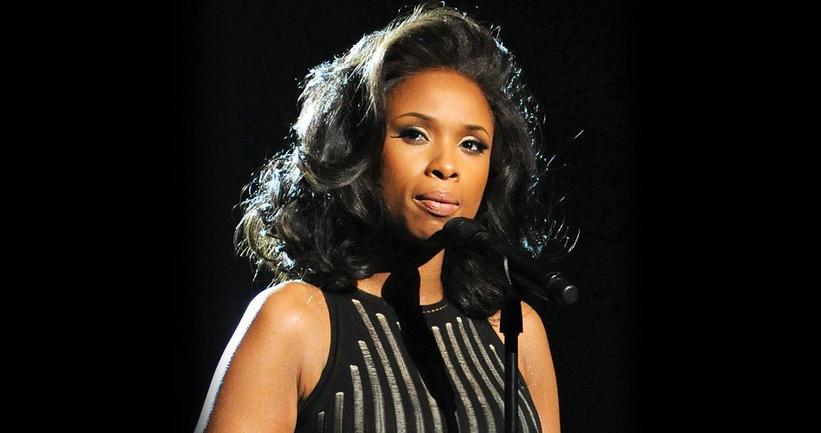 news
GRAMMY Rewind: Watch Jennifer Hudson Pay Tribute To Whitney Houston At The 54th GRAMMY Awards
In 2012, in tribute to the late, great Whitney Houston, Jennifer Hudson took the GRAMMY Stage to perform a moving rendition of "I Will Always Love You." Relive the moment here, in our latest edition of GRAMMY Rewind
Originally recorded and written in 1973 by Dolly Parton, "I Will Always Love You" is one of the most recognizable ballads in the entire history of pop music. Almost two decades later, the late, great Whitney Houston recorded her version for the 1992 film The Bodyguard, which famously won Record of the Year and Best Pop Vocal Performance, Female at the 1994 GRAMMYs.

When Houston died in 2012, the Recording Academy paid tribute to the beloved performer; Jennifer Hudson performed a spare, stunning rendition of "I Will Always Love You," which you can relive in our latest edition of GRAMMY Rewind.
Wearing a simple black dress, Hudson performed the ballad backed by a simple piano. As she sang, photos of Houston and other great music people who passed that year flashed in the background.
Relive Hudson's gorgeous performance above.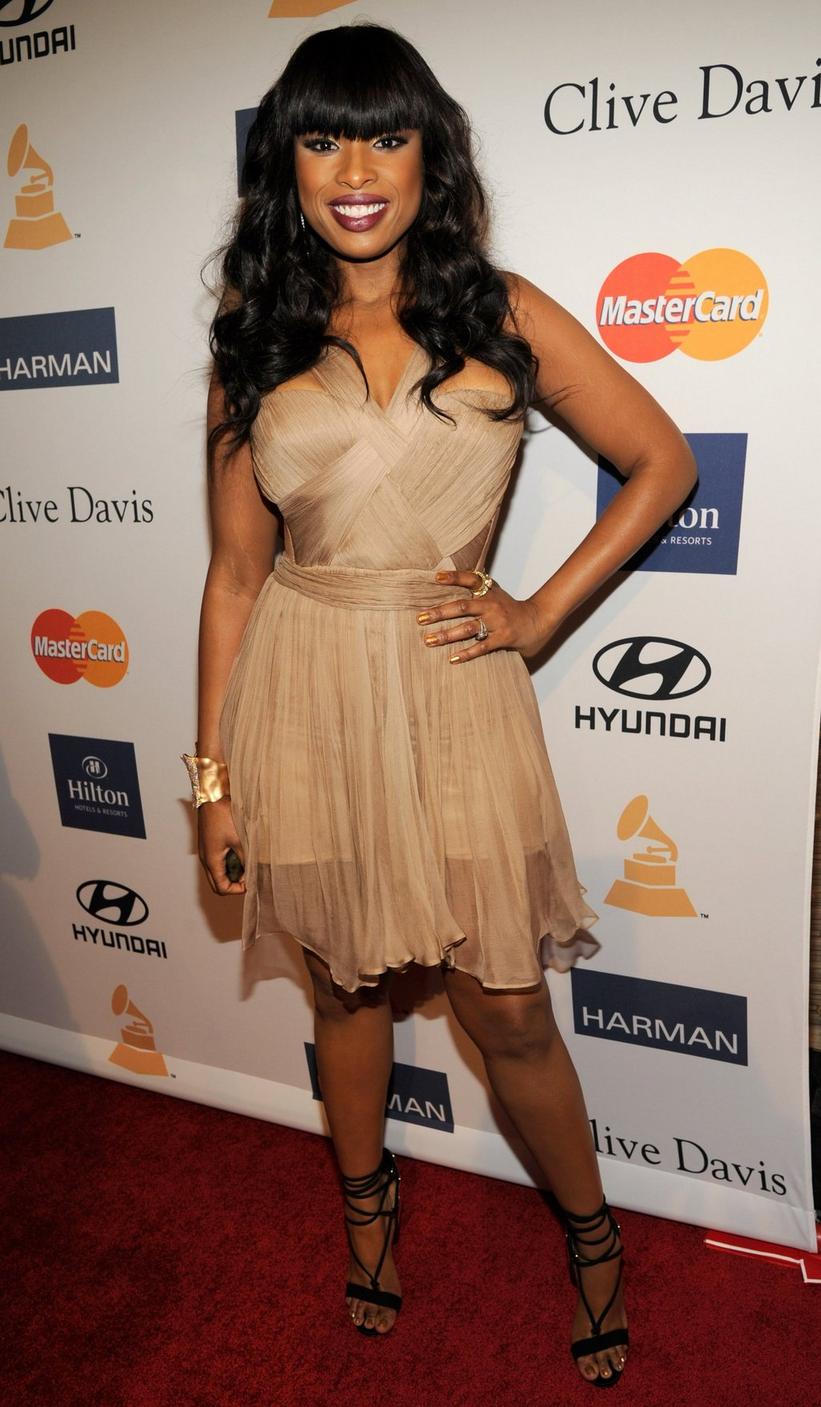 Jennifer Hudson
Photo: Kevin Mazur/WireImage.com
news
GRAMMY Hall Of Fame Inspirations: Jennifer Hudson
From timeless classics to infectious pop gems, GRAMMY winner Jennifer Hudson goes deep on six influential GRAMMY Hall Of Fame recordings
GRAMMYs
/
Dec 3, 2014 - 05:06 am
(To commemorate the GRAMMY Hall Of Fame's 40th Anniversary in 2013, GRAMMY.com has launched GRAMMY Hall Of Fame Inspirations. The ongoing series will feature conversations with various individuals who will identify GRAMMY Hall Of Fame recordings that have influenced them and helped shape their careers.)
Vocal powerhouse Jennifer Hudson grew up in Chicago in the '80s and '90s, but it was a piece of classic '70s disco that first made her want to put her talents to use as a professional performer.
"When I heard 'Got To Be Real' [by Cheryl Lynn] it just grabbed me," says Hudson. "That was the song that made me think, 'Oh God — that's what I want to do.' I'd mark off a little stage on the floor and hold my hairbrush microphone and jump up and down. I'd lose it."
A solid disco beat can still move her, but Hudson also cites gospel music as a major influence, having sung often in the church in her childhood with an extended family of talented vocalists.
Hudson got the chance to make her own music career real in 2004 when she delivered several knockout performances as a contestant on "American Idol." Her breakout role in the film adaptation of Dreamgirls followed in 2006, and two years later she took home Best R&B Album honors for her self-titled debut at the 51st GRAMMY Awards [link to show page].
With plans underway for her third studio album, Hudson reigns as one of the most gifted and affecting performers of her generation. Here are six recordings from the GRAMMY Hall Of Fame that continue to make her want to reach for the microphone — hairbrush or otherwise.
Whitney Houston
Whitney Houston
Arista (1985)
Album
Inducted 2013
"I have a hard time remembering what I was doing the first time I heard a lot of the Whitney songs because I went crazy for everything she did. That first album really had an effect on me. 'Saving All My Love For You,' 'How Will I Know,' 'Greatest Love Of All' — just saying the names of the songs makes me want to cry all over again. I do remember that 'Greatest Love Of All' was a total game changer for me. It was a song that had a very different kind of power. It didn't make you want to dance like my other favorites had done — this one captivated you. It put you into a trance. You started listening to that song and the world around you went silent.
"Whitney had that effect right from the start. There's a time to dance, and there's a time to listen, and Whitney had a voice that you had to listen to. The thing that has always amazed me is that her music is so powerful, and yet it's so soothing. In some ways it's perfect ear candy, but it can also move you to tears."
"Lady Marmalade"
LaBelle
Epic (1975)
Single
Inducted 2003
"When it is time to dance, this is the [song]. I think everybody has the experience with music that certain songs are powerful enough to take you right back to a certain time and place. There are songs you appreciate for the music, but there are songs you just feel are like old friends — you've got some history with them. For me, hearing Patti LaBelle and the group singing 'Lady Marmalade' takes me right back to the times when I was first getting so excited about music. This is the kind of song that just made me jump up and want to be a part of what was going on.
"I also remember being impressed by the look and the image of LaBelle too, which I didn't really know about until I'd already been familiar with the song. [They were] so much fun, and so expressive. I wish things were a little more like that now. Sometimes it feels like everything's been done. You think somebody has a new look and it turns out LaBelle [were] already there.
"Oh Happy Day"
Edwin Hawkins Singers
Buddah (1969)
Single
Inducted 1999
"I started out singing in church choruses, and even before I was singing I was sitting [on] my grandmother's lap while she was singing the chorus on Sunday or at choir rehearsal. My whole family sang — my grandmother was the youngest of 11 siblings and they all sang together as a group. I remember they'd do these warm-ups where they'd go around and everybody in the family had to sing their name: 'My name is Jennifer Hudson, how do you do?'
"I always loved that feeling of being surrounded by music and family, and that's a feeling I get from 'Oh Happy Day,' which is kind of funny because for all the singing we did in church, I don't think we sang that song. Once I heard it though, I couldn't get enough of it. It's one of those great pieces of music that's a real church song, but it gets you there just like any great up-tempo pop song. It gives you that great feeling of energy and makes you smile. It does what the title tells you it does — makes your day a happier one."
"Bridge Over Troubled Water"
Simon & Garfunkel
Columbia (1970)
Single
Inducted 1998
"I just absolutely love this song, and have from the first time I heard it. But for a long time what I was familiar with was the Aretha Franklin version. A friend finally introduced me to the Simon & Garfunkel original. Their recording is so perfect and so heavenly — every time I hear it I either want to sing along with the whole thing, or just say, 'Hallelujah.' The sound is so pure and the arrangement is so beautiful, it just sends you away. Then, when you really listen to the words, it's beautiful on a whole different level. What does everyone want in life but a bridge over troubled water?
"This is the kind of song that makes me wonder: When it was being written and recorded, did they have a sense of how amazing and timeless this was? Did they know from the start it was a masterpiece? I think we musicians know when we've done the best we can do, and that's a great feeling. But I wonder if there's an extra awareness when you create something that's just going to last forever. This song is definitely in that category."
"People"
Barbra Streisand
Columbia (1964)
Single
Inducted 1998
"The Way We Were"
Barbra Streisand
Columbia (1974)
Single
Inducted 2008
"I don't remember my first time hearing Barbra Streisand. I just think I was always aware that she was the top — that she's as good as you can get as a singer and a performer.
"The first time I really became aware of just how special a talent she had was when I actually had to get it together to sing a couple of her songs at one of Clive Davis' Pre-GRAMMY [Galas]. It was a tribute for her, and two days before the show Clive asked me to sing 'People' and 'The Way We Were.' I had to take on these two gigantic signature songs — songs that aren't easy to deliver — and sing them with her sitting right in front of me. Are you kidding me? I almost lost my mind.
"She makes the first few lines of 'People' sound so easy, but melodically it's very difficult to get it just right. To this day I want to sing that over again and get it right — a little more right. I think I must have spoken to her after I sang, but I was so terrified I don't remember a thing. I think she was smiling, but I don't know. I love her. I'd sing for her again if I could — but maybe not one of her songs."
(Jennifer Hudson won her first career GRAMMY in 2008 for Best R&B Album for Jennifer Hudson. As an actress, her role in the 2006 film Dreamgirls earned her numerous awards, including the Academy Award for Best Supporting Actress. A day after the death of Whitney Houston on Feb. 11, 2012, Hudson performed "I Will Always Love You" as a special tribute on the 54th GRAMMY Awards telecast.)
(Chuck Crisafulli is an L.A.-based journalist and author whose most recent works include Go To Hell: A Heated History Of The Underworld, Me And A Guy Named Elvis and Elvis: My Best Man.)
news
Special GRAMMY Tribute To Honor Whitney Houston
Jennifer Hudson to pay tribute to late GRAMMY-winning artist on the 54th Annual GRAMMY Awards
GRAMMYs
/
Dec 3, 2014 - 05:06 am
A special musical tribute to six-time GRAMMY winner Whitney Houston featuring GRAMMY-winning artist Jennifer Hudson has been added to the lineup for the 54th Annual GRAMMY Awards.
Houston died Feb. 11 at age 48. A cause of death was not disclosed.
"A light has been dimmed in our music community today, and we extend our deepest condolences to her family, friends, fans and all who have been touched by her beautiful voice," said Neil Portnow, President/CEO of The Recording Academy.
Houston won her first GRAMMY Award in 1985 for Best Pop Vocal Performance, Female for "Saving All My Love For You." She won the same award in 1987 for "I Wanna Dance With Somebody (Who Loves Me)." In 1993 Houston won three GRAMMYs: Best Pop Vocal Performance, Female and Record Of The Year for "I Will Always Love You"; and Album Of The Year for The Bodyguard — Original Soundtrack. Houston's most recent GRAMMY win came in 1999 for Best Female R&B Vocal Performance for "It's Not Right But It's Okay."
Hudson won her first career GRAMMY in 2008 for Best R&B Album for Jennifer Hudson.
The show is produced by John Cossette Productions and AEG Ehrlich Ventures for The Recording Academy. Ken Ehrlich is executive producer, Louis J. Horvitz is director, and David Wild and Ken Ehrlich are the writers.
The 54th Annual GRAMMY Awards will take place live on Sunday, Feb. 12 at Staples Center in Los Angeles and will be broadcast in high definition and 5.1 surround sound on the CBS Television Network from 8–11:30 p.m. (ET/PT). The show also will be supported on radio worldwide via Westwood One/Dial Global, and covered online at GRAMMY.com and CBS.com, and on YouTube.
Follow GRAMMY.com for our inside look at GRAMMY news, blogs, photos, videos, and of course nominees. Stay up to the minute with GRAMMY Live. Check out the GRAMMY legacy with GRAMMY Rewind. Keep track of this year's GRAMMY Week events, and explore this year's GRAMMY Fields. Or check out the collaborations at Re:Generation, presented by Hyundai Veloster. And join the conversation at Facebook, Twitter, and YouTube.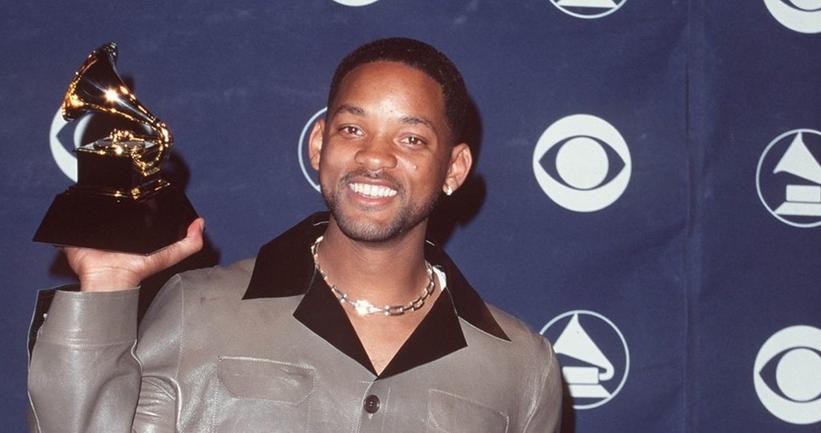 Will Smith at the 1999 GRAMMYs
news
GRAMMY Rewind: Watch Will Smith Dedicate His 1999 Best Rap Solo Performance GRAMMY To His Son
In his acceptance speech, he offers thanks to his family and "the jiggiest wife in the world, Jada Pinkett Smith"
GRAMMYs
/
Sep 25, 2020 - 11:17 pm
Today, Sept. 25, we celebrate the birthday of the coolest dad—who else? Will Smith! For the latest episode of GRAMMY Rewind, we revisit the Fresh Prince's 1999 GRAMMY win for Best Rap Solo Performance for "Gettin' Jiggy Wit It."
In the below video, watch rappers Missy Elliott—donning white leather—and Foxy Brown present the GRAMMY to a stoked Smith, who also opted for an all-leather look. In his acceptance speech, he offers thanks to his family and "the jiggiest wife in the world, Jada Pinkett Smith." He dedicates the award to his eldest son, Trey Smith, joking that Trey's teacher said he (then just six years old) could improve his rhyming skills.
Watch Another GRAMMY Rewind: Ludacris Dedicates Best Rap Album Win To His Dad At The 2007 GRAMMYs
The classic '90s track is from his 1997 debut studio album, Big Willie Style, which also features "Miami" and 1998 GRAMMY winner "Men In Black," from the film of the same name. The "Está Rico" rapper has won four GRAMMYs to date, earning his first back in 1989 GRAMMYs for "Parents Just Don't Understand," when he was 20 years old.
GRAMMY Rewind: Watch Michelle Obama, Lady Gaga, Alicia Keys, J. Lo & Jada Pinkett Smith Open The 2019 GRAMMYs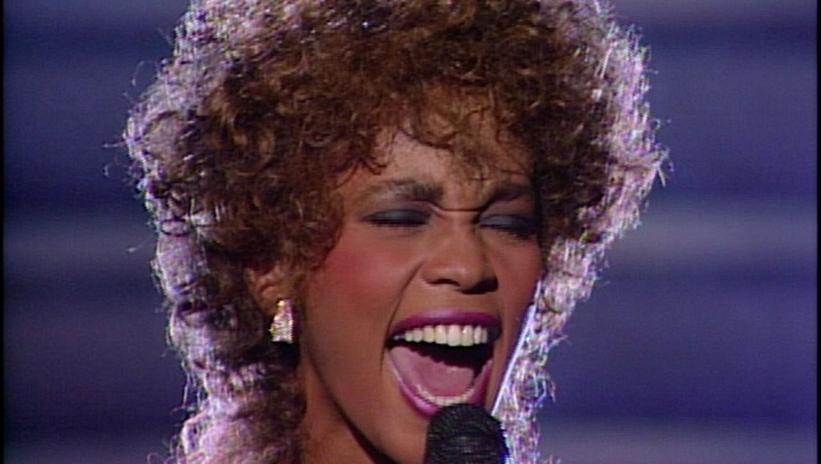 Whitney Houston, 29th GRAMMY Awards
news
Apple Music Exclusive: Watch Classic GRAMMY Performances
The Recording Academy teams with Apple Music to offer historical GRAMMY performances by Miles Davis, Marvin Gaye, Whitney Houston, Shania Twain, Kendrick Lamar, and more
GRAMMYs
/
Nov 24, 2017 - 07:00 pm
To celebrate the GRAMMY Awards' 60th anniversary and the show's return to New York for the first time in 15 years, the Recording Academy and Apple Music are bringing fans a special video collection of exclusive GRAMMY performances and playlists that represent the illustrious history of Music's Biggest Night.
Available exclusively via Apple Music in a dedicated GRAMMYs section, the celebratory collection features 60-plus memorable performances specifically curated across six genres: pop, rap, country, rock, R&B, and jazz.
The artist performances featured in the collection include Marvin Gaye, "Sexual Healing" (25th GRAMMY Awards, 1983); Whitney Houston, "Greatest Love Of All" (29th GRAMMY Awards, 1987); Run DMC, "Tougher Than Leather" (30th GRAMMY Awards, 1988); Miles Davis, "Hannibal" (32nd GRAMMY Awards, 1990); Shania Twain, "Man, I Feel Like A Woman" (41st GRAMMY Awards, 1999); Dixie Chicks, "Landslide" (45th GRAMMY Awards, 2003); Bruno Mars and Sting, "Locked Out Of Heaven" and "Walking On The Moon" (55th GRAMMY Awards, 2013); and Kendrick Lamar, "The Blacker The Berry" (58th GRAMMY Awards, 2016).
The 60th GRAMMY Awards will take place at New York City's Madison Square Garden on Sunday, Jan. 28, 2018. The telecast will be broadcast live on CBS at 7:30–11 p.m. ET/4:30–8 p.m. PT.

Carrie Underwood, John Legend To Host "GRAMMYs Greatest Stories"