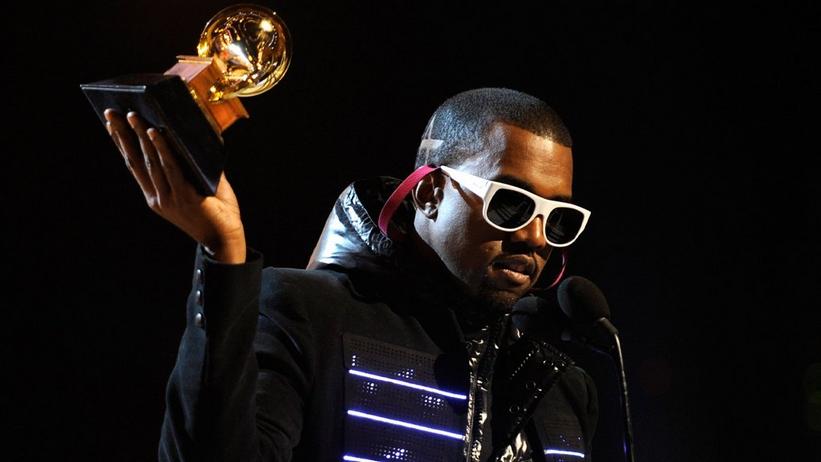 The Black Keys
Photo: Kevork Djansezian/Getty Images
video
GRAMMY Rewind: Watch The Black Keys Beat Out Coldplay And Bruce Springsteen To Win Best Rock Performance For "Lonely Boy" In 2013
In the newest episode of GRAMMY Rewind, the Black Keys keep their acceptance speech brief after winning Best Rock Performance for "Lonely Boy" in 2013
GRAMMYs
/
Jan 21, 2022 - 12:53 pm
The Best Rock Performance category at the 55th GRAMMY Awards was stacked. To date, the five nominees — Coldplay, Bruce Springsteen, Alabama Shakes, Mumford & Sons, and the Black Keys — have earned a combined 37 GRAMMY wins and over 100 nominations throughout their careers.
However, despite the vaunted field, Black Keys members Dan Auerbach and Patrick Carney kept their cool when accepting the GRAMMY for "Lonely Boy" in 2013. Sporting matching black leather jackets, the two-man lineup spent a total of 20 seconds on stage, thanking their friends, label and hometown.
Watch the Akron, Ohio, natives deliver their succinct acceptance speech below.
The Black Keys' night was far from over, though, as the duo would make their way on stage on two more occasions: to make their GRAMMY performance debut (alongside Dr.John and the Preservation Hall Jazz Band), and to accept the GRAMMY for Best Rock Album for their 2011 LP El Camino.
"Lonely Boy" served as the opening track on El Camino and reached No. 1 on several Billboard charts in 2011, including U.S. Rock Songs. The chart-topping track and multi-platinum album also earned the Black Keys Record Of The Year and Album Of The Year nominations.
Explore more GRAMMY Awards history below and check back every Friday for new editions of GRAMMY Rewind.
How Do You Follow Up A Blockbuster Album? Let Royal Blood, Who Just Released Typhoons, Explain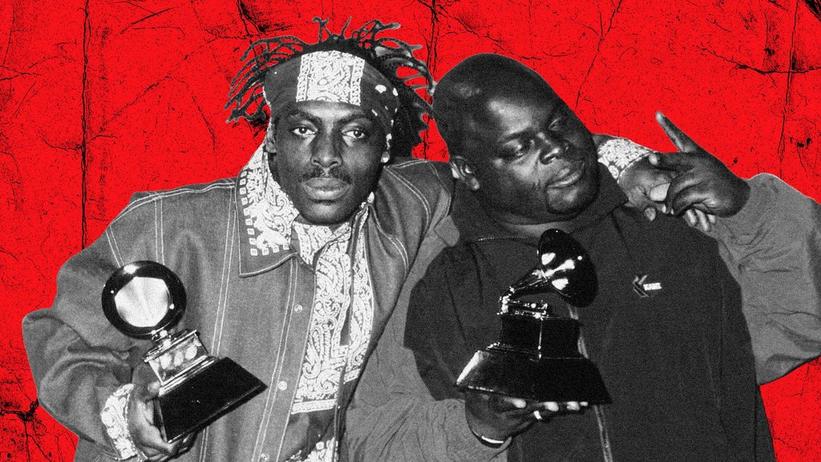 Coolio and L.V. at the 1996 GRAMMYs.
Photo: Russell Einhorn/Liaison
video
GRAMMY Rewind: Coolio Calls For A United "Hip-Hop Nation" After "Gangsta's Paradise" Wins In 1996
The East Coast rapper took home the GRAMMY for Best Rap Solo Performance for his No. 1 hit "Gangsta's Paradise."
GRAMMYs
/
Sep 29, 2023 - 05:00 pm
Coolio was living in the "Gangsta's Paradise" of his own creation when the 1996 GRAMMY Awards rolled around. The year before, the ode to hip-hop culture had not only become a global No. 1 hit for the rapper, but also the best-selling song of 1995 in the U.S. And that February night in Los Angeles' Shrine Auditorium, the track won Coolio his first GRAMMY, for Best Rap Solo Performance.
Receiving the trophy from Salt-N-Pepa and Mary J. Blige (clad in head-to-toe leopard print), the rapper emerged from backstage with his overjoyed entourage in tow, and started out his acceptance speech by claiming his GRAMMY "for the whole hip-hop nation."
"West Coast, East Coast, worldwide — united we stand, divided we fall. Recognize," he continued before going on to thank God, his then-fiancée Josefa Salinas and his kids, as well as Stevie Wonder, Quincy Jones, his collaborator L.V., Michelle Pfeiffer (who starred in the song's music video) and others.
Coolio then ended his remarks on a serious note, acknowledging, "We've had a lil' problem lately in high schools and I only got one ting to say to all my Black and Latino brothers out there fightin': Ain't no gangsters living in paradise." 
During the telecast, Coolio also took to the stage to perform "Gangsta's Paradise," which had earned a second nomination for Record of the Year. (That major award ultimately went to Seal's "Kiss From a Rose," along with Song of the Year.)
Sadly, the gangsta rap pioneer died in September 2022 at age 59 after suffering an accidental overdose laced with fentanyl. Press play on the video above to revisit Coolio's GRAMMYs win and check GRAMMY.com for more new episodes of GRAMMY Rewind.
50 Artists Who Changed Rap: Jay-Z, The Notorious B.I.G., Dr. Dre, Nicki Minaj, Kendrick Lamar, Eminem & More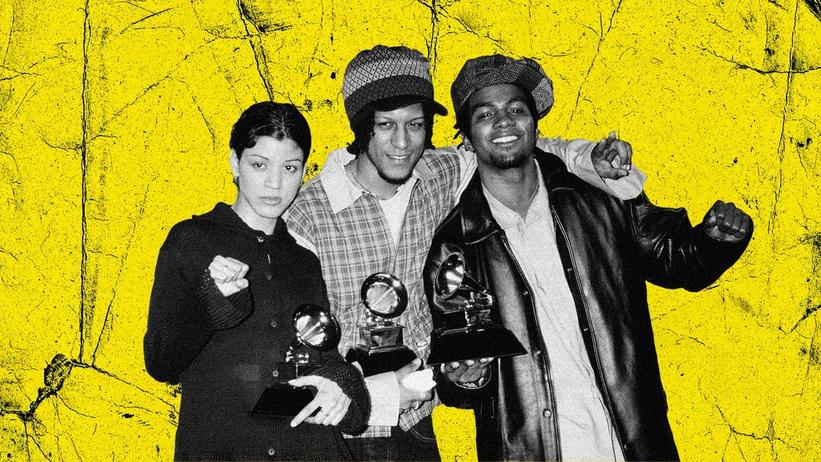 Digable Planets at the 1994 GRAMMYs.
Photo: Mitchell Gerber/Corbis/VCG via Getty Images
video
GRAMMY Rewind: Digable Planets Share Their Hopes For The "Universal Black Family" In 1994
As jazz-rap trio Digable Planets won their first GRAMMY — for Best Rap Performance By A Duo Or Group, for "Rebirth of Slick (Cool Like That)" — the group sent an inspiring message to the Black community.
GRAMMYs
/
Sep 22, 2023 - 06:23 pm
They're cool like that. Back in 1994, Digable Planets took home the trophy for Best Rap Performance By A Duo Or Group for their single "Rebirth of Slick (Cool Like That)" at the 36th Annual GRAMMY Awards.
Accepting the award from presenters SWV and Salt-N-Pepa, the jazz-rap connoisseurs dedicated their win to "hip-hop music [and] Black culture in general" before sharing an entreaty for the less fortunate outside the gilded glamour of Radio City Music Hall.
"We'd like for everybody to think about the people right outside this door that's homeless as you sittin' in these $900 seats and $300 seats — they out there not eatin' at all," Ishmael "Butterfly" Butler added. "Also, we'd like to say to the universal Black family that one day we gon' recognize our true enemy and we're gonna stop attacking each other. And maybe then we'll get some changes goin' on."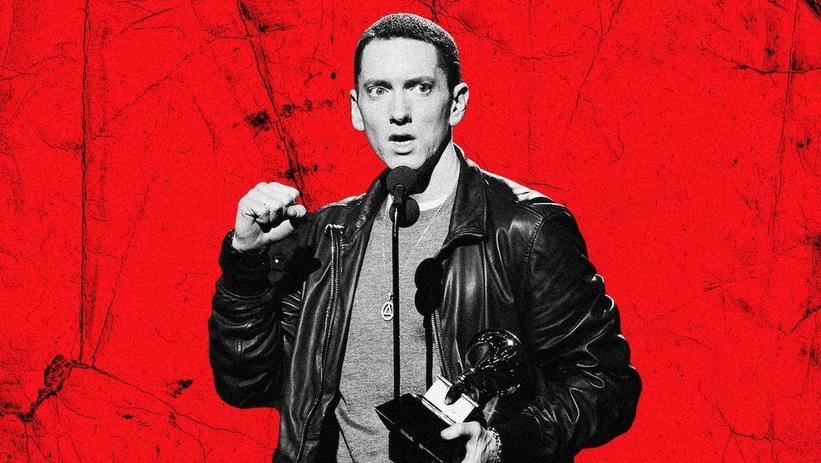 Eminem at the 2011 GRAMMYs.
Photo: Michael Caulfield/WireImage
video
GRAMMY Rewind: Watch Eminem Show Love To Detroit And Rihanna During His Best Rap Album Win In 2011
To celebrate the 50th anniversary of hip-hop, relive the moment Eminem took home a Best Rap Album gramophone for his iconic album, 'Recovery.'
GRAMMYs
/
Aug 18, 2023 - 05:00 pm
Despite being at the top of the rap game, Eminem's personal life has been far from steady. In 2009, the Detroit native exposed his struggle with addiction (and an eventual stint in rehab) on his LP, Relapse. One year later, he dropped one of the most iconic albums of his career, Recovery, which is lauded for its vulnerability and accountability — and became a prime influence to the current generation of introspective rappers, including hit-makers like Machine Gun Kelly and NF.
In honor of hip-hop's 50th anniversary, revisit the evening Eminem won Best Rap Album for Recovery at the 2011 GRAMMYs. It marked his second win in a row in the category, as Relapse had won the year prior.
"Okay, this is crazy," Eminem said as he took the stage. After thanking all of those involved with the album, he gave a special shout-out to his "Love The Way You Lie" collaborator. "I want to thank Rihanna, too, for helping propel the album to where it's at right now."
Eminem went on to thank Interscope Records, Dr. Dre, his Aftermath Entertainment family, and his fans. Last but not least, Eminem had to give a shout out to his hometown: "What up, Detroit! Stand up!" he cheered.
To date, Eminem has won 15 GRAMMYs, six of which were for Best Rap Album. And though he and Rihanna didn't win any GRAMMYs together for their first collaboration
Press play on the video above to watch Eminem's complete acceptance speech for Best Rap Album at the 2011 GRAMMYs, and check back to GRAMMY.com for more new episodes of GRAMMY Rewind.
6 Artists Expanding The Boundaries Of Hip-Hop In 2023: Lil Yachty, McKinley Dixon, Princess Nokia & More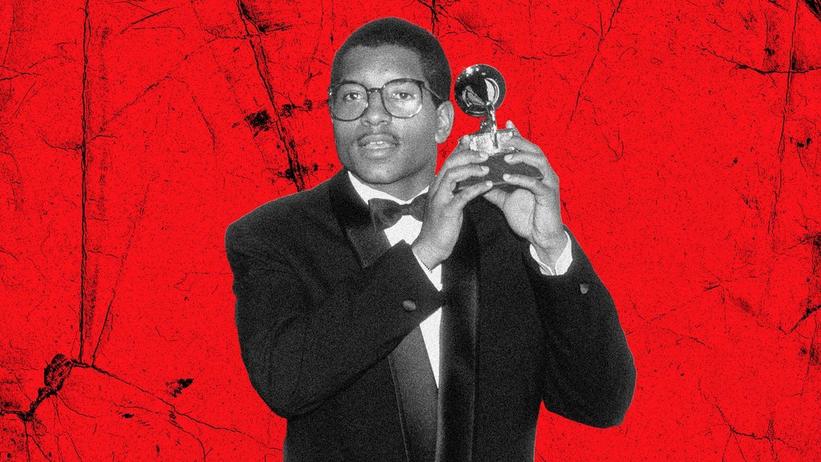 Young MC at the 1990 GRAMMYs.
Photo: Ron Galella, Ltd./Ron Galella Collection via Getty Images
video
GRAMMY Rewind: Young MC Receives A Surprise Visit From Flavor Flav After "Bust A Move" Wins In 1990
As Young MC fired off a hoard of thank yous while accepting his Best Rap Performance GRAMMY, he had a special — and unexpected — congratulations from one of his peers, Flavor Flav.
GRAMMYs
/
Aug 11, 2023 - 05:00 pm
As GRAMMY.com celebrates 50 years of hip-hop, it would only be right to celebrate one of the very first winners of the Best Rap Performance category, Young MC.
In this episode of GRAMMY Rewind, we turn back the clock to 1990 — the second year the category was presented — when the New York-based rapper took home his first gramophone for his classic hit  "Bust A Move."
"I'm going to try not to drop this," Young MC joked at the beginning of his speech. "I'd like to thank God and my family first, because without them, I wouldn't be here. I wouldn't be doing what I'm doing."
He went on to thank various members of his team, including his attorney, managers, Island Records, publicists, and more. But right in the middle of his speech, Young MC was interrupted for a special congratulations from fellow rap star Flavor Flav — one that of course ended with his signature "Yeah, boy!"
"And I'd like to thank Flavor Flav for breaking up the monotony of my acceptance speech," Young MC quipped before shouting out a few more of his colleagues and fans. "Peace, and I'm out of here!"
Press play on the video above to watch Young MC's complete acceptance speech for Best Rap Performance at the 1990 GRAMMY Awards, and check back to GRAMMY.com for more new episodes of GRAMMY Rewind.
A Guide To New York Hip-Hop: Unpacking The Sound Of Rap's Birthplace From The Bronx To Staten Island