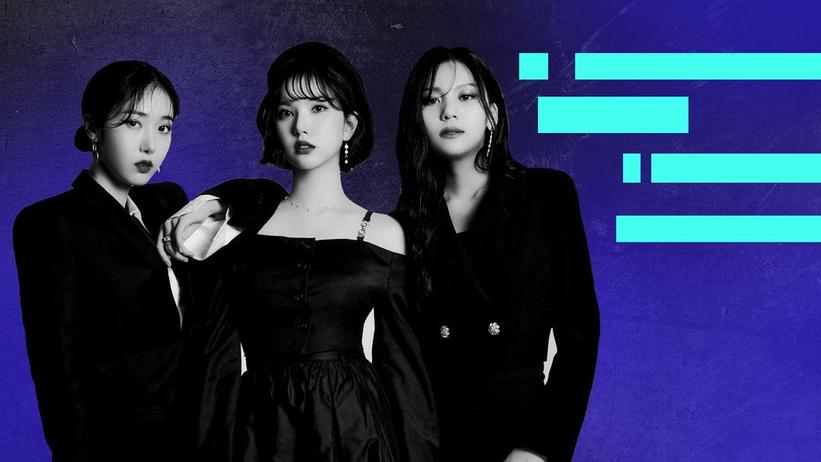 Viviz
Photo: REELS Corporation Inc. (Sunghyun, Seyeon)
news
Global Spin: Watch South Korean Phenoms Viviz Perform An Irresistible Version Of "Bop Bop!"
In this episode of Global Spin, a video series highlighting exceptional artists from around the globe, watch South Korean group Viviz perform their scintillating song "Bop Bop!"
GRAMMYs
/
Apr 26, 2022 - 04:47 pm
We may live in an era where cultural borders are vanishing, but have you ever considered K-pop with Latin rhythms? If not, feast your ears on Viviz.
Hailing from South Korea, the trio performs their vibrant, disco-tinged single "Bop Bop!" from the Dongdaemun Design Plaza in their hometown of Seoul.
With flowers in their hair and a troupe of dancers in tow, the Viviz girls deliver a flawless performance — one that'll get you moving right along with them.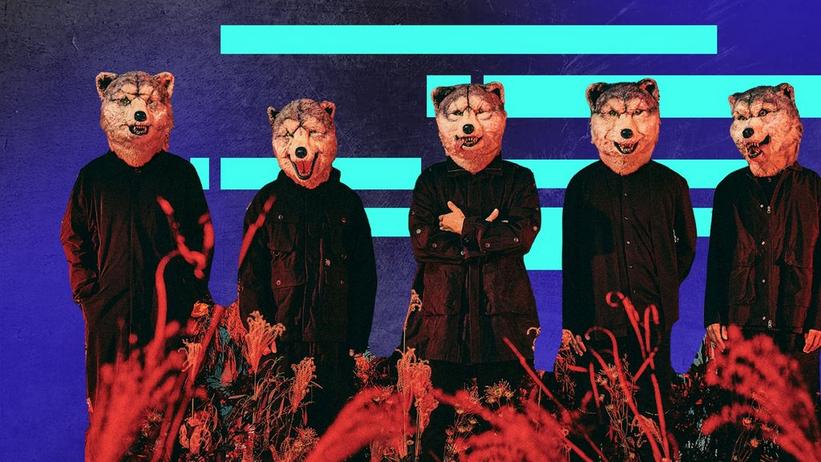 video
Global Spin: Japanese Rock Band MAN WITH A MISSION Tear Up The Stage With An Electric Performance Of "Fly Again"
The half-man, half-wolf Japanese metal band MAN WITH A MISSION throw down on stage in this live performance of "Fly Again," a track from their 2011 self-titled album.
GRAMMYs
/
May 30, 2023 - 05:00 pm
Japanese rockers MAN WITH A MISSION don't reveal their aesthetic in dribs and drabs; within mere seconds, you know what they're all about. And that's getting hyped — in the wolfiest of ways.*
Donning their signature canine headgear, the heavy Japanese collective gets throngs of disciples turnt up as they absolutely lay into a rendition of "Fly Again." The feeling is so new/ Believe in what you do," goes one verse. "Don't you ever be afraid in losing/ That's the clue." A wolf's creed indeed!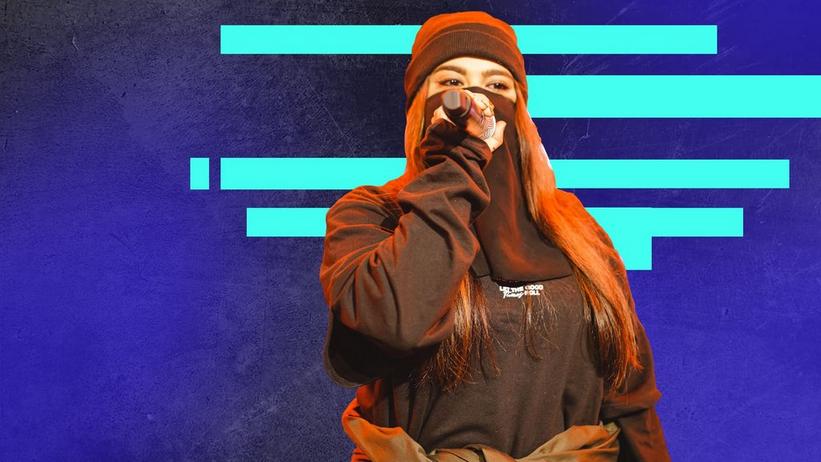 Eva B
Photo: Courtesy of No Limit Muzik
video
Global Spin: Eva B Basks In The Pakistani Sun In This Exclusive Performance Of "Sunrise In Lyari"
Hijabi rapper Eva B shows love for her hometown of Karachi, Pakistan, with this feel-good — and fittingly sun-soaked — performance of her new song, "Sunrise in Lyari," premiering on Global Spin.
GRAMMYs
/
May 16, 2023 - 05:00 pm
Budding musician Eva B is proudly touted as the first female rapper in Pakistan. In just a few years, the young artist has worked alongside international star Kaifi Khalil and had her breakthrough single, "Rozi," featured in an episode of Ms. Marvel. But, it wasn't always smooth sailing for the rising star.
Despite finding her passion for music, Eva B's family feared being a musician would taint her image and make it difficult to find a partner in a conservative country. Eventually, her family realized her calling and encouraged her to continue anonymously. Now, she's making an impact as one of the only veiled entertainers in pop culture.
In this episode of Global Spin, Eva B performs "Sunrise in Lyari," an infectious rap track about her roots in Karachi, Pakistan that she wrote exclusively for Global Spin. The Pakistani songstress wears a traditional dress, hijab and mask as she raps from her local streets.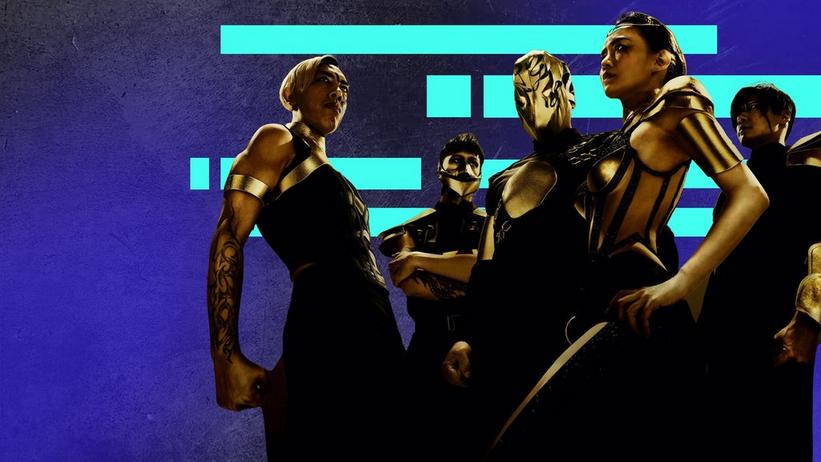 video
Global Spin: CHTHONIC Advocates For Change With A Performance Of "Pattonkan" At Megaport Festival
Live from their home country, Taiwanese metal band CHTHONIC deliver an electrifying performance of their "Pattonkan," a song frontman Freddy Lim wrote after an inspiring conversation with the son of a White Terror victim.
GRAMMYs
/
May 2, 2023 - 05:00 pm
By blending contemporary and traditional instruments, CHTHONIC bridges the two contrasting sides of Taiwan: the historic, mystic homeland of Austronesian peoples, and its bustling, technology-driven modern image. The metal band often uses cultural mythology, folklore and historical events to drive their music — and their latest single, "Pattonkan," is no different.
"Pattonkan" is CHTHONIC's first studio release since their 2018 album, Battlefields of Asura, written in honor of Kao Yi-sheng, an outspoken democracy advocate executed during the White Terror repression. The song title is a reference to Jade Mountain, a sacred area in Taiwan that Kao mentioned in his final letter to his family.
In this episode of Global Spin, CHTHONIC performs "Pattonkan," live from the Megaport Festival in Takao City, Taiwan. The quintet's energetic performance is charged by headbanging, fans jumping along, and confetti fluttering in the air.
Outside of their musical endeavors, CHTHONIC are active educators and human rights activists, with the group's frontman, Freddy Lim, acting as a member of the Legislative Yuan and a founder of the New Power Party. Lim also worked alongside his wife and bandmate, Doris Yeh, to form the Taiwan Rock Alliance, one of the lead organizers of the Formoz and Megaport music festivals in the country.
Press play on the video above to watch CHTHONIC's energetic performance of "Pattonkan," and check back to GRAMMY.com for more new episodes of Global Spin.
Celebrate AAPI Month 2023 With A Genre-Spanning Playlist Featuring BLACKPINK, Yaeji, Olivia Rodrigo & More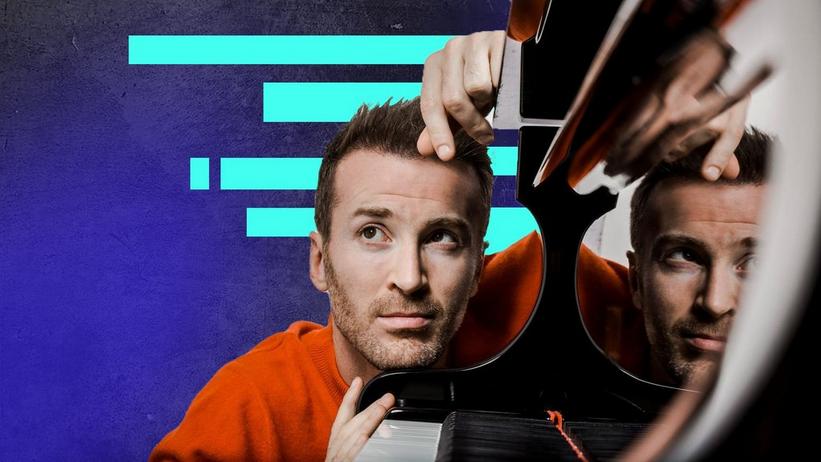 RIOPY
Photo: Pierre-Emmanuel Rastoin
video
Global Spin: RIOPY (Literally) Takes You To Church In This Angelic Performance Of "Drive"
French pianist RIOPY delivers an eight-minute, improvisational performance of "Drive" — a track from his 2018 self-titled debut album — in front of a live audience at a church.
GRAMMYs
/
Apr 18, 2023 - 05:02 pm
RIOPY is living proof that the power of music transcends language. Since his solo debut in 2018, the self-taught French pianist has conveyed powerful feelings of love and sorrow through precisely composed instrumental piano albums.
"Sometimes I can't find the words to express myself, whether that's in French or English," he told Classic FM earlier this year. "But music is the deepest connection to emotions — it's how I'm able to express an emotion that I can't with words." 
In this episode of Global Spin, RIOPY offers a riveting eight-minute performance of "Drive," a track from his self-titled breakthrough album. He performs the song in front of a live audience at a church, adding three extra minutes of improvisation.
On April 14, RIOPY released his fourth studio album, THRIVE. According to a press statement, THRIVE "evokes the inner strength that guides us to fulfill our goals." 
RIOPY will embark on a tour through North America and Europe to celebrate the album, beginning April 26 in Stockholm, Sweden, and concluding December 8 in Saint-grégoire, France.
Press play on the video above to watch RIOPY's awe-inspiring performance of "Drive," and check back to GRAMMY.com for more new episodes of Global Spin.
Exclusive: Stewart Copeland Premieres First Single From 'Police Deranged For Orchestra'