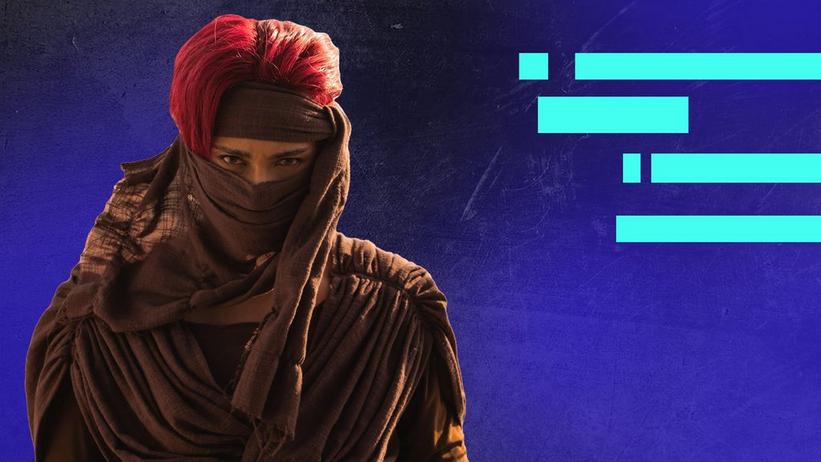 FELIP
Photo: Jamie Anne C. Lihan
video
Global Spin: FELIP's Theatrical "Bulan" Performance Draws From Filipino Mythology To Tell An Inspiring Story
SB19 bandmate and solo artist FELIP draws inspiration from the mythological deity Bulan to encourage listeners not to listen to their naysayers.
GRAMMYs
/
Jul 5, 2022 - 04:43 pm
Filipino singer/rapper and one-fifth of the boy band SB19, FELIP has been branching out into a solo career since late 2021. Now, he dials up the guttural power and imagination of his music with "Bulan," a song that draws from ancient Filipino mythology to tell a contemporary truth.
A primordial moon god who is arguably the best known of the Bicolano deities, Bulan is said to descend from the heavens with a flock of wind nymphs, rendering even the fiercest monsters tame and docile in his presence. Another moon deity, Haliya — who is sometimes described as Bulan's sister, and sometimes his daughter — is the arch-nemesis of Bakunawa, the sea serpent intent on swallowing the moon and covering the land in darkness. 
In this episode of Global Spin, FELIP recounts that piece of Filipino lore — but his song, "Bulan," is much more than a history lesson. He uses it as a metaphor for contemporary life, and specifically, as a message to those facing crab mentality — aka, the idea that "if I can't have it, neither can you."
Flanked by dazzling light production and a phalanx of backup dancers, FELIP asserts his prowess in his growling performance of the song. His song's message is one of brushing off negativity, and issuing a word of caution to any naysayers who would try to diminish his accomplishments. 
FELIP embraces his hip-hop influences into the track, adding aggressive beats and a rhythmic, rapping vocal line. The song marks an expansion of some of his previous forays into various genres, but turns the R&B of past singles like "Palayo" into something more hard-edged.
Press play above to watch FELIP's theatrical, dazzling performance video of "Bulan," and keep checking back to GRAMMY.com for more episodes of Global Spin.
Stray Kids Tease An Explosive New Show For 2nd World Tour "MANIAC": "We Can't Wait Show Everyone The Next Level"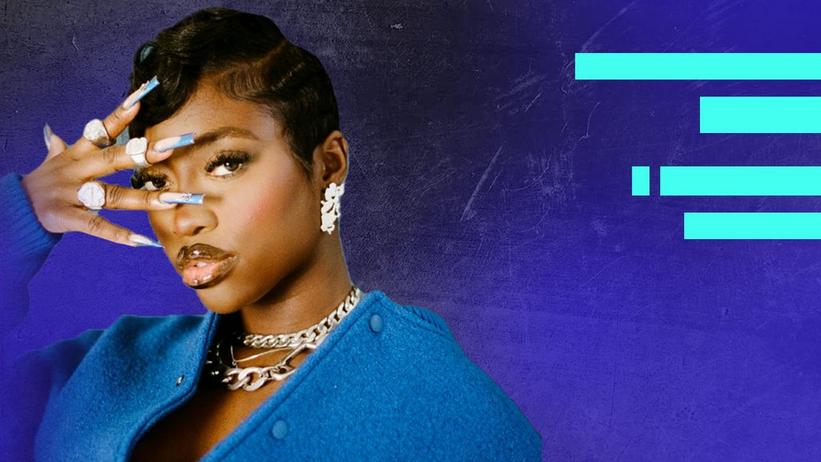 video
Global Spin: ShaSimone Gets Candid About Fame In This Moving Performance Of "Top 5"
Rising British-Ghanaian rapper ShaSimone ruminates the past two years of her musical career in this introspective performance of "Top 5," a track from her debut project, 'Simma Down.'
GRAMMYs
/
Mar 21, 2023 - 05:00 pm
When British-Ghanaian rapper ShaSimone started posting freestyles on Twitter during the height of the pandemic, she never anticipated the platform would skyrocket her love of music into a career. After a whirlwind two years, ShaSimone went from working as a hairstylist to featuring on fellow British rapper Dave's sophomore album, We're All Alone In This Together, and creating her first EP, Simma Down.
In this episode of Global Spin, ShaSimone performs "Top 5," the intro to her debut project that explores the ups and downs of her newfound fame.
ShaSimone stands in front of a microphone, accompanied by a live band, as she contemplates the lost relationships and the bittersweet satisfaction of achieving her dream. "Pray for better days/ Man, forgettin' that the journey to destination are gonna be some of my best days," she raps at the end of the track.
Though ShaSimone's passion is found within the music, her purpose runs deeper. "I want to inspire girls that look like me. I want to show people that you can be confident, look different from what's out there, and still love yourself," she said in a press release.
Press play on the video above to watch ShaSimone reflect on her journey to stardom in this powerful performance of "Top 5," and keep checking back to GRAMMY.com for more new episodes of Global Spin.
Herbal Tea & White Sofas: 1da Banton Reveals His Secret Ingredients To Staying Happy While On Tour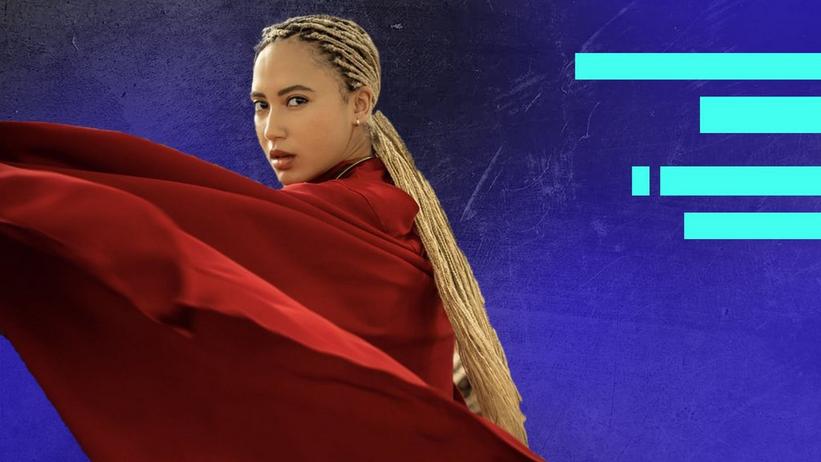 video
Global Spin: Watch Cameroonian Singer/Songwriter Andy Allo Perform A Joyous Version Of "Back To Africa"
Joined by the Baka women of Bifolone, Andy Allo is all smiles as she performs an exalting ode to her precious home continent.
GRAMMYs
/
Mar 7, 2023 - 06:00 pm
Andy Allo is all smiles, holding her acoustic guitar under a small, wooden roof in the verdant climes of South Cameroon. There's no amplification; she has no band. But she does have radiant backing — via the Baka women of Bifolone, who augment her performance with their exultant vocals.
"As long as you're here/ Might as well say/ Don't be afraid/ I'm going away," Allo sings. "The one you knew/ Bid adieu/ Somewhere a long time ago." As the singer/songwriter's rendition of "Back to Africa" picks up steam, so do her accompanists, who lift up this exuberant performance with their claps and counterpoint.
In this episode of Global Spin, watch this feel-good performance straight from South Cameroon. Therein, the throng sing in exultation as they deliver this ode to the precious continent.
Allo already commands a sizable legacy. In her twenties, she was a guitarist and vocalist in Prince's band; the Purple One also co-wrote several songs with Allo and served as executive producer on her second album, Superconductor.
In her thirties, she is one of the two stars of "Upload," a Prime Video series helmed by Greg Daniels from "The Office"; the show returns for its second season on March 11.
Watch Allos' humanistic performance of "Back to Africa" above, and keep checking GRAMMY.com for more episodes of Global Spin.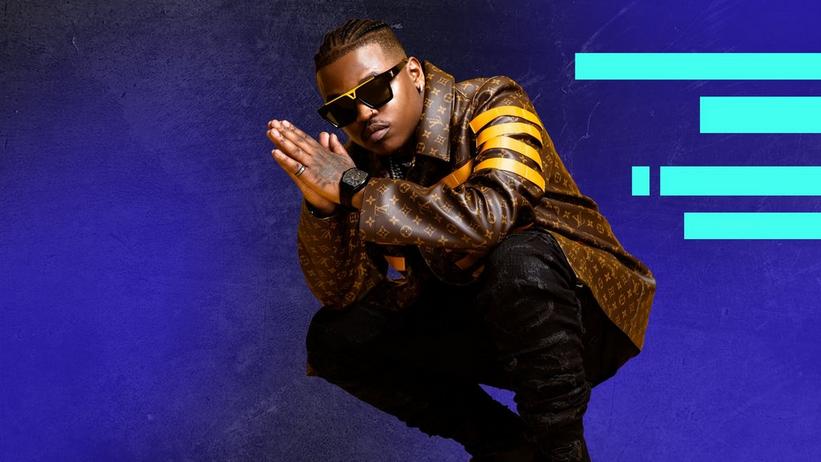 Focalistic
Photo: Malwandla Rikhotso
video
Global Spin: Focalistic Lights Up The Stage With An Electric Performance Of "SJEPA"
South African musician Focalistic offers a (literally) illuminating performance of "SJEPA," an upbeat amapiano track from his latest album, 'Ghetto Gospel.'
GRAMMYs
/
Feb 21, 2023 - 05:12 pm
If you ask Pretoria musician Focalistic how to define himself, he would say "focalistic-cataclism" — a term his cousin coined that describes a "focused person who's going to change the world and how people view things."
As the budding artist continues to rise in popularity, he's doing just that, spreading awareness about the sphere of South Africa and amapiano music.
In this episode of Global Spin, Focalistic delivers a glowing performance of "SJEPA," the lead single from his latest album, Ghetto Gospel. Stationed center in a dark, empty room, only accompanied by the illumination of pink neon strobes, Focalistic's simplistic staging spotlights the singer's bouncy lyricism and sharp vocal cadence.
Ghetto Gospel is Focalistic's third studio album and collaboration project with fellow Pretoria music duo Mellow & Sleazy, helmed by additional appearances from other leading South African performers, such as Sjava and DBN Gogo.
This era of Focalistic, really, is all about uniting creatives around the continent: "The saying is 'collaboration over competition,' so you'll notice a feature in many of my songs. We're at a point right now with African music where it's about showing the true spirit of Ubuntu," he told GQ in 2022.
Press play on the video above to watch Focalistic's captivating performance of "Sjepa," and keep checking back to GRAMMY.com every Tuesday for more new episodes of Global Spin.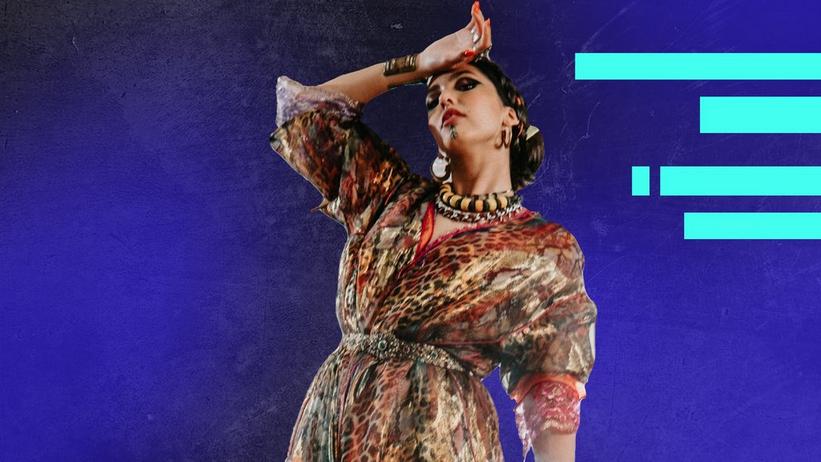 video
Global Spin: Manal Premieres "7iya," A Wavy New Single From Her Upcoming Second Album
Moroccan singer/songwriter Manal offers a sultry debut performance of her never-before-heard song, "7iya," from her forthcoming studio album.
GRAMMYs
/
Jan 24, 2023 - 06:45 pm
Moroccan pop singer Manal never expected to have a full-time career as a performer. She balanced her appearance on the Lebanese reality competition series Star Academy with her business and finance studies before eventually pursuing a Master's degree and a Ph.D.
But after a whirlwind few years of posting covers on YouTube and independently releasing music, Manal signed with Sony Music Middle East and skyrocketed to fame with her major label debut single, "Taj," in 2018. She's since released her first album, 360, in 2021, and was featured in the 2022 FIFA World Cup soundtrack.
In this episode of Global Spin, Manal enters her next chapter with a premiere of her newest release, "7iya." Clad in traditional jewelry, she pays homage to her Moroccan heritage as she simultaneously sings in her native language, Arabic. The simplistic set allows Manal's vocals to take center stage as she dances slowly around an empty white room.
"7iya" is the second single from Manal's upcoming second studio album, following the release of "3ari" in March 2022.
"My second album is even more important to me than my first one," she teased in an interview with L'Officiel Arabia. "You're going to be able to get to know another aspect of my personality in this project."
Press play on the video above to watch Manal's exclusive performance of "7iya," and keep checking back to GRAMMY.com every Tuesday for more new episodes of Global Spin. 
Bonobo's Favorite Productions: Phone Recordings, A '20s Bulgarian Choir, Moroccan Gnawa Music & More