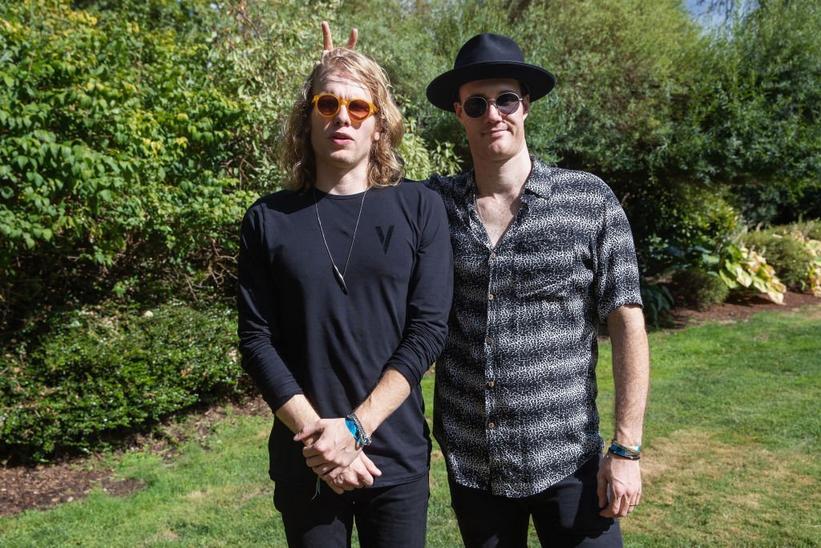 Photo by Mat Hayward/Getty Images
news
Bob Moses On Their Return To Coachella: "We Feel Embraced"
"Post-club" electronic duo Tom Howie and Jimmy Vallance comment on what's changed since their first Coachella set in 2016, how humor sustains them on the road, and their ultimate goals surrounding Bob Moses
GRAMMYs
/
Apr 15, 2019 - 12:58 am
Los Angeles-based, Vancouver-born deep-house duo Bob Moses have been busy touring the world several times over the past few years, ever since their 2015 track "Tearing Me Up" began to get picked up by alt radio stations.
Ever grateful for the journey they've been on and their underground club beginnings—they cite moving to Brooklyn as pivotal to their growth—the pair acknowledges how great a Coachella return three years later feels for them, for a primetime Saturday sunset performance.
We touch base with Tom Howie and Jimmy Vallance, who comment on what's changed since their first Coachella set in 2016, how humor sustains them on the road, and their ultimate goals surrounding Bob Moses.
You're just about to play Coachella—how are you feeling?
Tom Howie: To be honest, I feel nervous in a really good way. You know that healthy nervous [feeling], where you're like, "Oh, this is gonna be a big thing for us." But, like, I feel, I think we all feel pretty ready to rock it. It's gonna be great.
Jimmy Vallance: Yeah, I feel good. I don't feel nervous. I feel like, like ah... Yeah it's hard to find the word. I feel ready to rock, but and excited and looking forward to it, but not worried. Nervousness people, I think like, people associate with worry. I'm not worried, I'm stoked.
A lot has happened for you guys since your first Coachella performance in 2016. How does it feel to be back here? What significance does returning to Coachella hold for you guys?
Howie: I mean, it was interesting and very pivotal point in our career the last time we played Coachella. It was our first time playing with a full band, with a drummer. Things have gotten a little crazy and it's kind of really nice to come back and know what to expect and maybe enjoy the whole experience a little bit more. We're really looking forward to playing today and seeing what playing on the outdoor stage feels like.
Vallance: Yeah, moving from a tent to the sunset slot of the theater stage... We feel, like, embraced. We feel like Coachella set up the best spot for us, which we feel like really stoked about. And it feels like a nice, feels like a nice vibe to come back to a festival that's like so well done. It's like their "welcome back."
Speaking of the last three years, you guys have played a ton of shows. You released your highly anticipated sophomore album, Battle Lines. What have the highlights been for you?
Howie: It's been a blast. It's definitely, sort of like, it's everything we've always wanted. We wanted to tour all the time. Be able to write music, release music, sort of, do it full-time. And be with the label and team and crew that really understand what we're trying to do.
Vallance: I mean, it's funny because when we played Coachella last time, we'd still been touring for like a year, like a couple of years.
Howie: Like, six years. The scene we came from, is underground dance. [We played] three or four shows a week, like, for fking years.
Vallance: Since October 2013, it's just been non-stop.
Howie: We keep, like, pinching ourselves and trying to remember because... it all keeps going faster and faster... When we [first] played Coachella, it was still like quite early. We've kinda always had this slow burn. Which is really nice because it just kinda like makes for a more fun ride.
When you're touring as much as you do, what's been the thing that keeps you grounded?
Howie: Humor. We laugh a lot. The whole band [has] a really good sense of humor. Some bands, they're not friends with their crew and stuff; it's like a different thing. But with us it's like, we are one big family on the road.
It's very much like a gang of pirates. We're really lucky, we're always around really fun people, we get to play really great shows. Our fans are always really awesome. It's not this manic thing where people are trying to stop you on the street and grab you or anything like that. It's a very calm yet super fun and fulfilling.
Who would you say have been your biggest influences over the years?
Vallance: Radiohead. Nine Inch Nails, Prodigy, Oasis, Four Tet. I'm trying to think of who else. Grunge guys like Soundgarden, Nirvana. I mean, we like so much different stuff because we used to play in rock bands and I used to DJ trance music at one point. We always listen to music on the tour bus.
Howie: We've left some out of course, but like, you know all the typical greats. Tame Impala is a huge influence to us. Childish Gambino even, is a bit of an influence to us.
What's next for Bob Moses?
Vallance: Our vision is, like, trying to write the best, most honest st we can and having that take us as far as possible.
Howie: We'd like to have a really long career, like, you know those bands that are, like, 80 and still doing it. We'd like to reach as many people as possible. That's sort of the goal. If that's headlining Coachella in a few years, that'd be great, but if it's, you know, just staying around where we are now or getting a bit bigger, that's [also] fine. We kinda think about it like a journey, as opposed to like one final [moment], like, "Oh, we sold out this venue, we're good, we're done."
Mon Laferte Talks First Coachella Performance, 'Norma' & More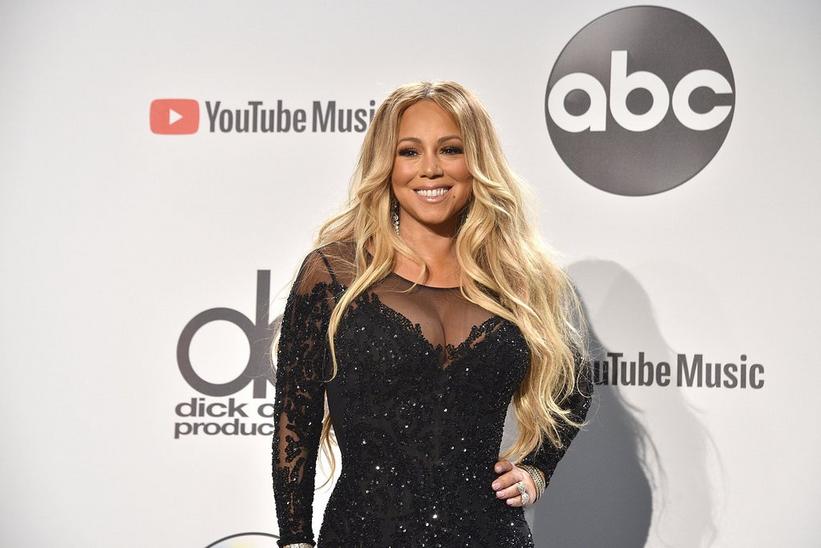 Photo: David Crotty/Getty Images
news
Mariah Carey Tells Fans Fire Music Is Coming With New Album 'Caution'
The sultry R&B/pop superstar has announced she will release her 15th studio album next month – what will she bring us this time around?
GRAMMYs
/
Oct 17, 2018 - 05:39 am
Never one to do things quietly, the GRAMMY-winning R&B/pop diva with the angelic voice Mariah Carey came boldly onto the scene in 1990 with her GRAMMY-nominated debut self-titled album. At the 33rd GRAMMY Awards she took home her first two wins: Best New Artist and for Best Pop Vocal Performance, Female for "Vision Of Love," which she performed on the GRAMMY stage. The song was the album's first single and Carey's first No. 1 song. Since taking center stage at the beginning of the '90s the star hasn't looked back, releasing 13 studio albums and plenty of hits over the years. Four years after the release of her last album, she has announced that her next one is a month away. What will she serve up on her 15th LP?
The star recently shared on Twitter that her latest album is called Caution and will be released on Nov. 16, 2018. We first got a hint of a new album on Sept. 13 when she announced an album was in the works and released the lead single, "GTFO." The album's second single, "With You," followed on Oct. 4.
On "GTFO" she confidently asks a soon-to-be-ex lover "How 'bout you get the f* out?" in breathy vocals over a slow, melodic beat by GRAMMY-winning producer Nineteen85. "With You" feels like a classic Carey R&B love song with her angelic vocals backed by snapping and a melodic slow jam groove produced by hip-hop beat maker DJ Mustard, who lets her voice shine on an uncharacteristically mellow track for him. These songs hint that her latest release will give us songs that not only showcase her incredible vocal range and versatility, but also give us both nostalgia-inducing tracks as well as radio-ready hits.
"GTFO" gives us a taste of some of the new flavor that she is bringing to her new album, singing the song's coy lyrics completely in more-understated breathy vocals without belting any big high notes, not even during the chorus. It's a catchy, playful breakup song, as she confidently sings "get the f* out/how 'bout you take your tings and be on your merry way?/Fly off with the wind, bye bye baby/How 'bout you scusami, Mimi'll call you a valet."
The song was co-written and co-produced by Jeff Jefferies aka Nineteen85, who is half of OVO R&B duo dvsn and is responsible for producing some of Drake's biggest hits, including the GRAMMY-winning mega-hit "Hotline Bling." On the Drake's song "Emotionless" from his latest album, Scorpion, he samples Carey's lyrics from remixed classic hit "Emotions." Hopefully Jefferies has some catchy hits up his sleeve for Carey, and maybe even brings in some OVO artist surprises.
Carey has released some great collabs over the years, a majority with R&B and hip-hop artists, including Boyz II Men on heartfelt slow jam "One Sweet Day" from 1995's Daydream and Jay-Z on the upbeat classic belter "Heartbreaker" from 1999's Rainbow. We can only hope that the new album will offer some new, soon-to-be-classic hits with some of our other favorite artists.
Her most recent album, Me. I Am Mariah… The Elusive Chanteuse, released in 2014, had more collab tracks than usual for her, which could perhaps point towards some hot features on Caution. The deluxe edition of the 2014 album had six songs with other artists, including rappers Nas, Fabolous, Wale and R. Kelly as well as R&B singers Miguel and Mary J. Blige. The album's lead single, "Beautiful," has Miguel and Carey singing a soulful, feel-good duet, while "Dedicated" features a bounce-y, electronic-infused hip-hop beat with a verse from Nas. Seeing that she worked with big-time hip-hop producers on the new album's lead singles, we can only hope that they not only offered their production genus to more of the tracks, but perhaps brought some of their friends into the studio as well.
Fans only have to wait a month for the full dose of new music from Carey, but until then we will send our prayers to the music gods that the album will feature all of our dream collabs, perhaps some old and new friends, and offer up some new favorite songs, with some to slow dance to and others to belt out in the shower.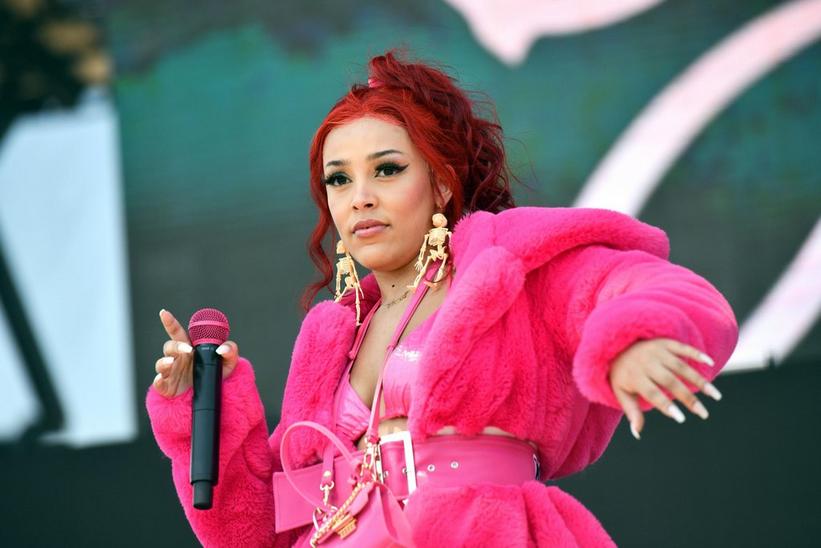 Photo: Scott Dudelson/Getty Images
news
Rolling Loud Festival Los Angeles Reveals 2019 Lineup
Find out who's bringing the heat to the hip-hop fest returning to L.A. this December
GRAMMYs
/
Oct 2, 2019 - 12:11 am
Today, Rolling Loud revealed the massive lineup for their final music festival of 2019, Rolling Loud Los Angeles, which is set to take over the Banc of California Stadium and adjacent Exposition Park on Dec. 14–15.
This iteration of "the Woodstock of Hip-Hop," as the all-knowing Diddy has called it, will feature Chance the Rapper, Lil Uzi Vert, Juice WRLD, Young Thug and Lil Baby as Saturday's heavy-hitting headliners. Sunday's headliners are none other than Future, A$AP Rocky, Meek Mill, YG and Playboi Carti.
L.A.'s own Blueface, Tyga and Doja Cat, are slated to perform, as well as representatives from the diverse rap scenes across the country, including Wale, Juicy J, Lil Yachty, Megan Thee Stallion, Gunna, Tyla Yaweh, Machine Gun Kelly and Yung Gravy.
The lineup announcement follows the successful wrap of Rolling Loud Bay Area in Oakland this past weekend. The event's flagship Miami event took place in May this year, and the New York and Hong Kong debut editions will both take place later this month.
Tickets for Rolling Loud L.A. go on sale this Friday, Oct. 4 at 11 a.m. PST. The complete lineup and more info on this event and their other fests can be found here.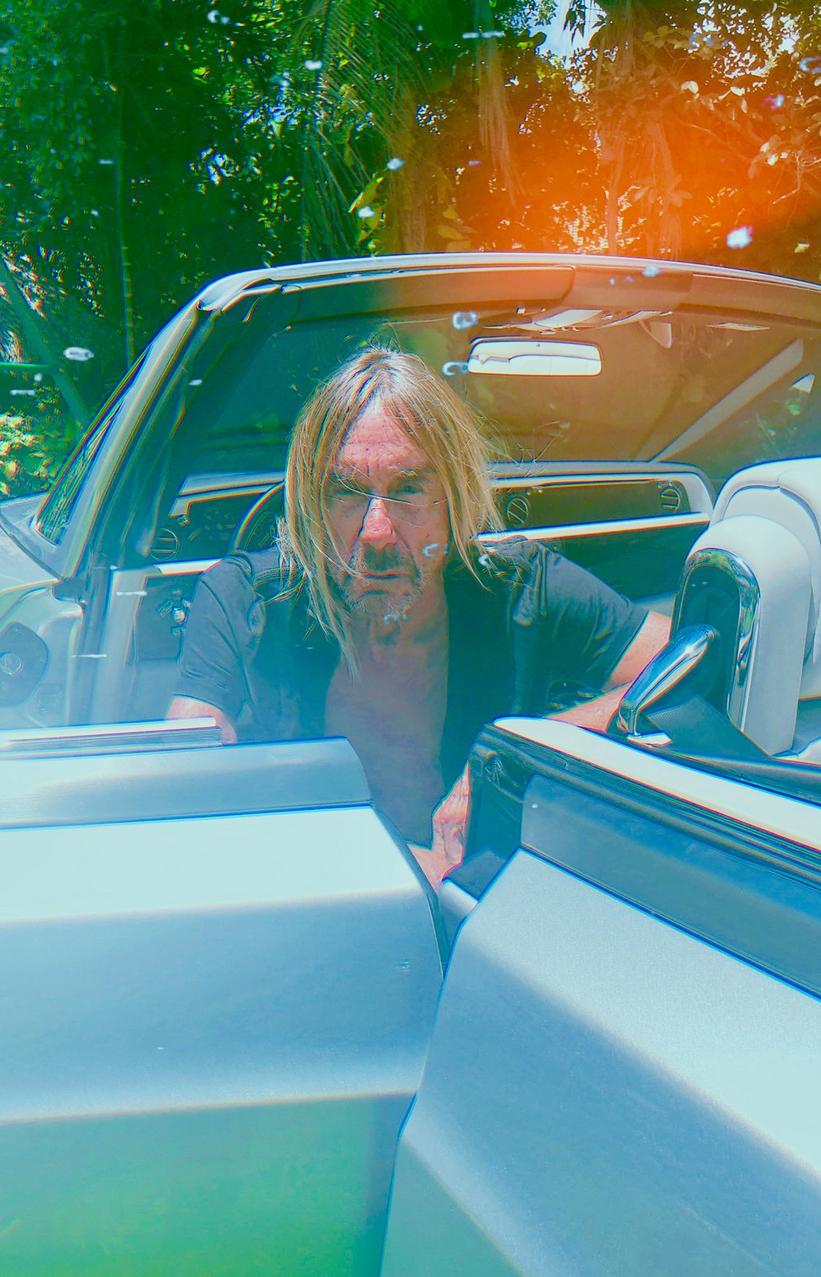 news
Iggy Pop Announces New Album, 'Free', Shares Title Track
"By the end of the tours following Post Pop Depression, I felt sure that I had rid myself of the problem of chronic insecurity that had dogged my life and career for too long. But I also felt drained… I wanted to be free," the Godfather of Punk explained
GRAMMYs
/
Jul 18, 2019 - 11:47 pm
Today, GRAMMY-nominated punk forbearer Iggy Pop revealed the details for his forthcoming 18th solo studio album, along with its short—at under two minutes—yet spacious title track, "Free." The 10-track LP is due out Sept. 6 and follow's 2016's GRAMMY-nominated Post Pop Depression.
"This is an album in which other artists speak for me, but I lend my voice," Pop explains in a press release.
The statement notes jazz trumpeter Leron Thomas and L.A.-based electric guitarist Noveller as the "principal players" collaborating with Pop on this exploratory new project. On "Free," Thomas' horn and Noveller's guitar add layers of depth, somberness and exploration, as Pop's echoing voice cuts through twice to proclaim, "I want to be free."
Pop adds that his last tour left him feeling exhausted but ready for change, and the shifts eventually led him to these new sounds:
"By the end of the tours following Post Pop Depression, I felt sure that I had rid myself of the problem of chronic insecurity that had dogged my life and career for too long. But I also felt drained. And I felt like I wanted to put on shades, turn my back, and walk away. I wanted to be free. I know that's an illusion, and that freedom is only something you feel, but I have lived my life thus far in the belief that that feeling is all that is worth pursuing; all that you need—not happiness or love necessarily, but the feeling of being free. So this album just kind of happened to me, and I let it happen."
Post Pop Depression earned the former Stooges frontman his second GRAMMY nod, at the 59th GRAMMY Awards for Best Alternative Music Album. It was produced by GRAMMY winner Josh Homme of Queens of the Stone Age and as a tribute of sorts to David Bowie, Pop's longtime friend the producer of his first two solo albums, and was released shortly after Bowie's surprising passing.
As the press release states, "While it follows the highest charting album of Iggy's career, Free has virtually nothing in common sonically with its predecessor—or with any other Iggy Pop album."
You can pre-order and pre-save the new album now for the Sept. 6 release here. You can also check out Pop's new book, 'Til Wrong Feels Right, on Sept. 26.
Exclusive: Salvador Santana And Ozomatli's Asdru Sierra Announce New Politically Charged Project RMXKNZ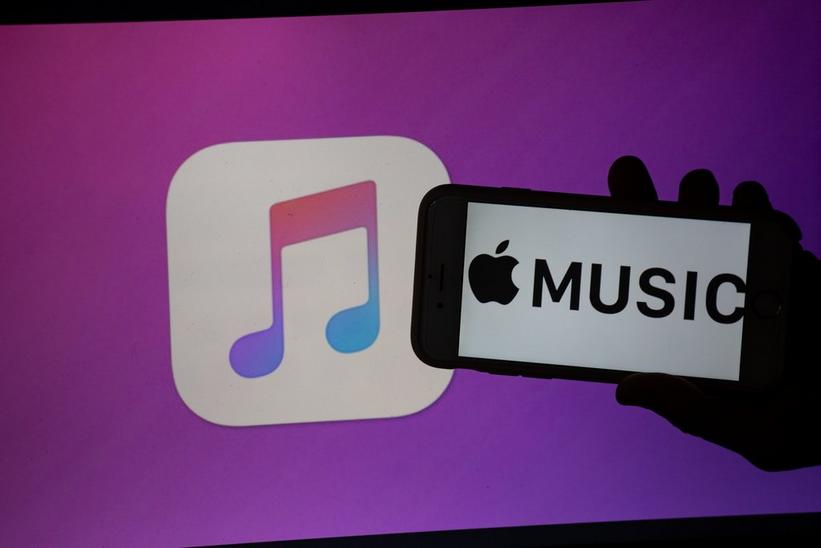 Photo: Alexander Pohl/NurPhoto/Getty Images
news
Who Will Win The Great Global Streaming Race? Apple Music Makes Moves On Spotify
A new report finds that Apple Music has a higher paid customer conversion rate than Spotify, and has beat out its competitor in three major markets including the U.S.
GRAMMYs
/
Oct 2, 2018 - 03:10 am
The race to win the hearts and minds of music listeners – and their streaming dollars – is one that has kept music streaming services competitive.It is ultimately what has led to fights on exclusive releases as well as to have the best original content, curated playlists and more. While Spotify is the service that radically shifted the way consumers listen to music since the platform's debut 10 years ago and is often cited by media as the streaming king, new numbers show that Apple Music is catching up, and perhaps taking over. A recent report showed that Apple Music has a higher paid customer conversion rate than Spotify, meaning they are turning more potential customers to paid subscribers. The reports adds to Apple's recent Q3 financial reports that the service is beating its competitor in total paid subscribers the U.S., Canada and Japan.
With his company Loup Ventures, tech analyst Gene Munster, recently released a case study about how iOS affects music streaming and found that Apple is converting potential customers to paid subscribers at a 2.5 times faster rate than Spotify currently is. Their research shows Spotify still dominating the overall global market with 62 percent of global paid streaming subscribers (between Spotify, Apple Music and Pandora) and while Apple Music may currently hold only 34 percent, Apple's share has been growing at a faster rate. The study took into account the addressable market for the streaming services, namely that Apple Music is primarily used on iOS devices with only a small segment of Android users, while Spotify can be used on either platform. Additionally, Digital Music News reported that Apple Music now has higher numbers of paid subscribers than Spotify in the U.S., Canada and Japan, which Tim Cook confirmed in Apple's latest financial report for Q3 2018. Munster estimated that Apple Music has 21 million subscribers in North America, while Spotify has 20 million.
Munster highlights the seamless nature of iOS integration as being an advantage for Apple, as Apple Music is preloaded on their devices and can be used across them, and they are also able to prompt users to start a free trial and subscribe. He points to this as playing a big part in their conversion rate, in addition to iPhone users tending to have a higher disposable income. This may just be the tip of the iceberg. As the study shares "Apple Music has room to grow with just 45m subs out of 780m active iPhone users (6%) paying for the service."
While both services offer student, family and individual subscription rates at the same price point, only Spotify offers a free option. Spotify Free has ads and doesn't allow for on-demand listening like their Premium subscription, but it does allow for Spotify to potentially reach more users and also target them to convert to paying customers. The only free option on Apple Music is for the initial free trial, and users must then pay to keep listening with the service, which could possibly be an incentive when deciding to pay or not. As with most free trials, for both services the card on file will be charged if it is not canceled before the end date, but, as Munster points out, it is even more streamlined with Apple Music for iOS users, as it is all linked to your Apple ID.
The family plan option on Spotify may be cutting into their numbers, as up to six users can share a family account instead of paying for their own individual accounts. Digital Media News also reported that Spotify made a recent attempt to crack down on overuse of family plans after recent findings that of just 35 percent of Spotify users that pay for a Premium plan, 24 percent of them are on a family plan. Spotify reportedly sent emails to those on family plans asking to verify their GPS location to confirm that all users live in the same house, but due to backlash they decided to hold on following through with the request. Apple Music's family plan option is an extension of its Family Sharing functionality, meaning all users on the plan have to be linked to one credit card for all users Apple ID purchases, reducing the appeal to share such a plan with friends and extended family like many Spotify users clearly do.
At the end of the day, most music listeners are looking for access to all of the music they want to hear, and an ease of use in their ability to stream on their devices, have access to new releases, create playlists and perhaps find new artists or exclusive content. Spotify has been in the streaming game longer and does a great job at curating tailored playlists for both the individual users and for different genres and moods, but perhaps Apple Music now has a leg up in pushing its streamlined, easy to use functionality on music listeners not yet paying for or committed to a specific service. It would be interesting to see if new data suggests that not having a free use option has a positive effect on paid subscribers, and how that may impact streaming options moving forward. For now not having a free option, as well as having a more restricted family plan may likely allow Apple Music to keep gaining traction on Spotify.