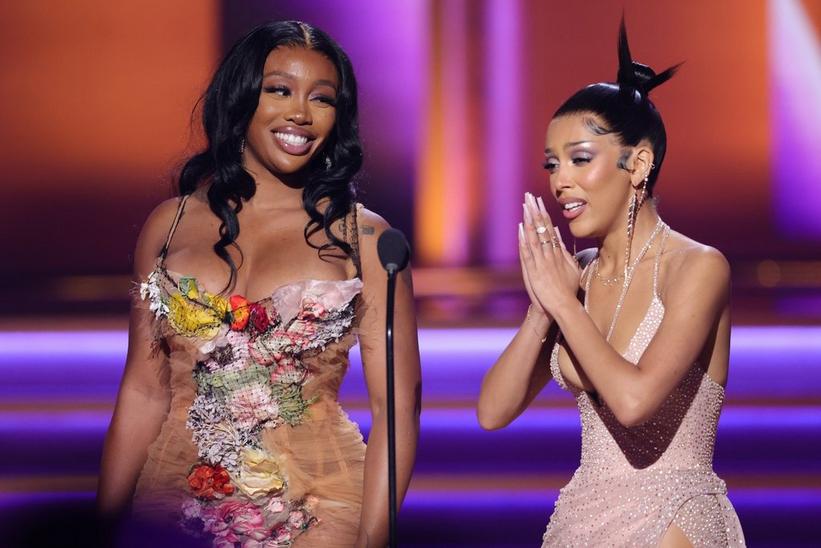 (L-R): SZA and Doja Cat
Photo: Rich Fury/Getty Images for The Recording Academy
list
Watch Artists React To Winning A GRAMMY At The 2022 Award Ceremony, From Silk Sonic To SZA & Doja Cat
There were sweeps and upsets, ties and shoe-ins, but every winning artist had one thing in common: a strong reaction to getting that golden gramophone. Relive some of the most memorable acceptance speeches of the 2022 GRAMMYs.
GRAMMYs
/
Apr 4, 2022 - 09:20 pm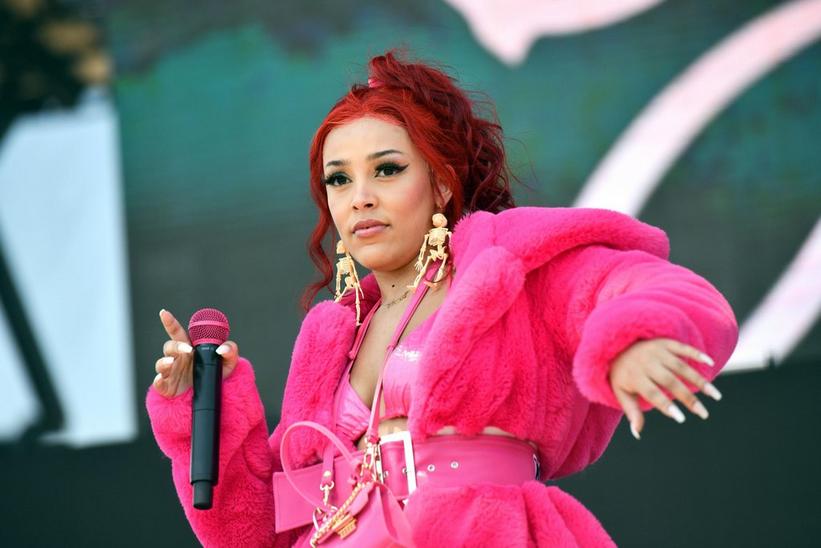 Photo: Scott Dudelson/Getty Images
news
Rolling Loud Festival Los Angeles Reveals 2019 Lineup
Find out who's bringing the heat to the hip-hop fest returning to L.A. this December
GRAMMYs
/
Oct 2, 2019 - 12:11 am
Today, Rolling Loud revealed the massive lineup for their final music festival of 2019, Rolling Loud Los Angeles, which is set to take over the Banc of California Stadium and adjacent Exposition Park on Dec. 14–15.
This iteration of "the Woodstock of Hip-Hop," as the all-knowing Diddy has called it, will feature Chance the Rapper, Lil Uzi Vert, Juice WRLD, Young Thug and Lil Baby as Saturday's heavy-hitting headliners. Sunday's headliners are none other than Future, A$AP Rocky, Meek Mill, YG and Playboi Carti.
L.A.'s own Blueface, Tyga and Doja Cat, are slated to perform, as well as representatives from the diverse rap scenes across the country, including Wale, Juicy J, Lil Yachty, Megan Thee Stallion, Gunna, Tyla Yaweh, Machine Gun Kelly and Yung Gravy.
The lineup announcement follows the successful wrap of Rolling Loud Bay Area in Oakland this past weekend. The event's flagship Miami event took place in May this year, and the New York and Hong Kong debut editions will both take place later this month.
Tickets for Rolling Loud L.A. go on sale this Friday, Oct. 4 at 11 a.m. PST. The complete lineup and more info on this event and their other fests can be found here.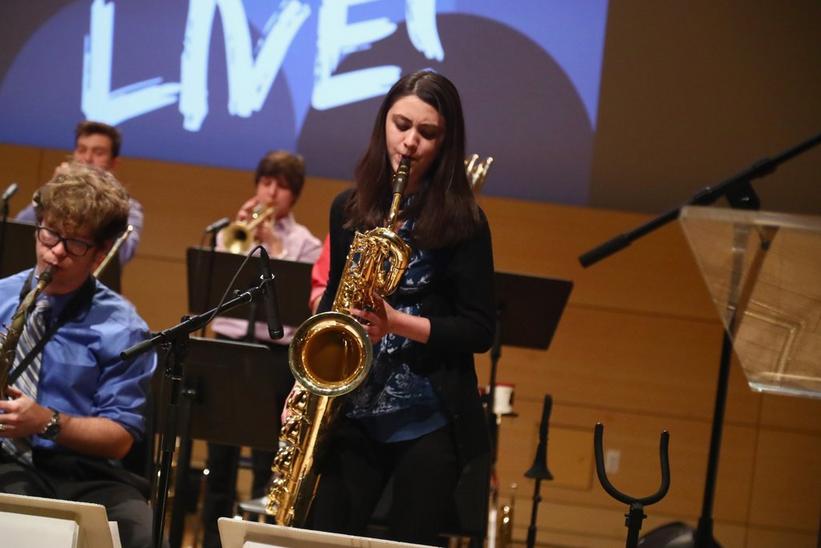 Baritone saxophonist Veronica Leahy
Photo: Astrid Stawiarz/Getty Images
news
GRAMMY Jazz Band Plays Duke Ellington, Count Basie & More | 2018 GRAMMY Week
The GRAMMY In The Schools Live! program showcased the formidable chops of this year's GRAMMY Camp — Jazz Session band and celebrated music education in the Big Apple
GRAMMYs
/
Jan 26, 2018 - 11:46 am
After spending the first few days of GRAMMY Week getting acquainted, rehearsing and plotting their schedule, the members of GRAMMY Camp — Jazz Session finally got to let the music do the talking at the GRAMMY In The Schools Live! concert in New York City on Jan. 25.
Taking place at The New School's John L. Tishman Auditorium, the GRAMMY Museum event proved to not only showcase this year's class of Jazz Session students and the many alumni of the program who were in attendance, but it also spotlighted the year-round initiatives of the Museum, which include a range of programs for youth musicians and music education.
The event also acknowledged the Recording Academy and GRAMMY Museum's 2018 Music Educator Award recipient Melissa Salguero, a music teacher at P.S. 48 in the South Bronx.
"This is one of the most epic moments of my life. My dream was to teach in a city that loved and cherished music," said Salguero. "To be honored in New York City as a New York teacher, this has been one of the most amazing experiences in my life."
But on this January evening, the spotlight shone brightly on the 18 young musicians in the Jazz Session band — comprising five saxophones, five trumpets, four trombones, bass, drums, guitar, and piano.
With direction from conductor Justin DiCioccio, the band performed a taught set list showcasing, in DiCioccio's words, the "different styles and moods of jazz." Out of the gate, the band swung through Neal Hefti's "Whirly Bird" with a brisk fervor, highlighted by the sax chairs trading solos.
They segued into "Cabeza De Carne," a Latin clave-based tune that put some pep in the audience's collective step, and Benny Golson's "Along Came Betty," which seemed to bottle the sounds one might hear at 2 a.m. at a late-night NYC jazz club.

"We've had one rehearsal, by the way," quipped DiCioccio in between songs.
Following a take on Randy Brecker's "Sponge," which featured cool riffing and angular walking bass lines courtesy of guitarist Jordan Reifkind and bassist Augustus "Gus" Allen, respectively, the Jazz Session members kicked into high gear.

The ensemble performed a spirited take of Buddy Rich's "West Side Story Suite." The multi-layered composition was chosen in honor of the centennials of composer Leonard Bernstein and famed drummer Rich. Appropriately, the sprawling tune was sparked by brassy punctuations and impressive stick work by drummer Varun Das.
Next, the musicians' showcased depth and range that belied their experience on "Red Hair, No Freckles," a complex piece composed by GRAMMY Museum Executive Education Director David Sears, who offered, "If we play it right, your body should move." Judging by the audience reaction, they indeed got it right. The collective navigated the multiple odd time signatures in the piece with aplomb while interpreting the tune's R&B, funk and progressive pop flavors that ably mixed elements of Earth, Wind & Fire, James Brown and Chicago.
For a special encore, the Jazz Session band was joined by one of their own, alumni Jon Batiste. The gregarious pianist/bandleader for "The Late Show With Stephen Colbert" — who came straight from a show taping to play with the students — sat in for a performance of Duke Ellington's "Kiki" and Count Basie's "Splanky."
In the presence of the senior musician, the band upped their game and matched Batiste's fire, measure by measure. For his part, the smiling Batiste dazzled the ivories, with his playing light as a feather and forceful at the appropriate moments and improvised solos that were ripe with articulate calls and responses, motifs and linear flourishes. Jazz Session pianist Esteban Castro, who stepped aside for the final two songs, smiled for the duration as he witnessed the masterclass.
As for the Jazz Session members, the experience and education they amass during their GRAMMY Week crash course will certainly bode well for their future careers. And the time they are spending together in the Big Apple constitutes a form of networking, which one alumnus described as an integral part of the GRAMMY Camp — Jazz Session experience.
"[I advise them to] keep in touch with each other," said David Grossman, a pianist/bassist who was a Jazz Session band member in the mid-'90s. "They might know this but their fellow bandmates, hopefully, they'll know [each other] for a long, long time."
"These are some of the finest young jazz players in the country and we are giving them a very unique lens of what it means to work in music," said Scott Goldman, Executive Director of the GRAMMY Museum. "The kind of challenges that they will face as a working musician, the kind of discipline that is required by a working musician — this is an experience that I don't think you are going to get in any conservatory setting."

Catching Up On The GRAMMY Awards Just Got Easier. Have A Google Home Device? Just Say "Talk To GRAMMYs"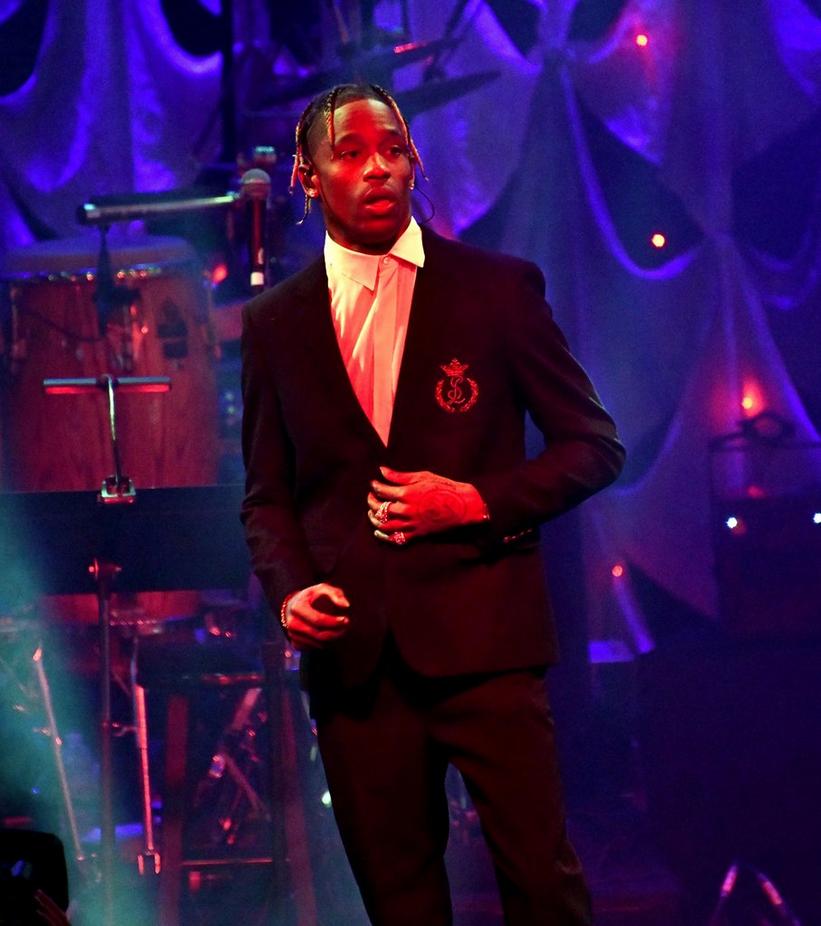 Photo: Scott Dudelson/Getty Images
news
Everyone's A VIP At Clive Davis' Pre-GRAMMY Gala: From Travis Scott To Jimmy Jam To Brandi Carlile
Pass through the velvet rope at the Beverly Hilton in Los Angeles for an exclusive look at the star-studded 2019 Pre-GRAMMY Salute To Industry Icons
GRAMMYs
/
Feb 11, 2019 - 12:27 am
On Feb. 9, on the eve of Music's Biggest Night, the 61st GRAMMY Awards, artists from across genres and decades gathered at the glitzy Beverly Hilton in Beverly Hills, Calif. for the 2019 Pre-GRAMMY Salute To Industry Icons.
Less than 24 hours before the big red carpet walk today, the likes of current GRAMMY nominees Ella Mai, Dua Lipa, Diplo, Shaggy, Alice Cooper and Weird Al Yankovich, and GRAMMY winners Melissa Etheridge and Quincy Jones, brought their vibrant energy and killer looks at the annual celebration hosted by the Recording Academy and Clive Davis. Onlookers tried to spy the glam looks on the red carpet as they peered into the hotel's glass—we'll let you past the velvet rope and walk it with us as at this exclusive music industry event.
Dua Lipa & Ellie Goulding | Photo: Steve Granitz/WireImage/Getty Images
This year's who's-who of music gala celebrated iconic industry veteran Clarence Avant, known as the Godfather Of Black Music, as the honoree of the evening. Like event host and fellow legend Davis, he helped launch the careers of many great artists, working with the likes of GRAMMY-winning greats Bill Withers, Kenneth "Babyface" Edmonds and Jimmy Jam and Terry Lewis of The Time.
The video celebrating Avant had countless heroes such as Former President Barack Obama, Jones, Diddy and JAY-Z sharing how much they love Avant, the powerful impact he's made on their lives and music, and how he always knows the right thing to say. Recording Academy President/CEO Neil Portnow introduced him with a fitting complement, and a huge one given the company they were in: "You're the ultimate music person." The Time properly brought the funk on stage to celebrate Avant with a performance of their '80s hits "The Bird" and "Jungle Love," dancing as if no time had passed.
Current GRAMMY nominee Travis Scott set the mood opening the evening's performances with "Goosebumps" and "Sicko Mode," while sisters and fellow nominees Chloe x Halle brought home a rousing cover of the late GRAMMY-winning Queen Of Soul Aretha Franklin's "Sisters Are Doing It For Themselves." Brandi Carlile, another current GRAMMY nominee, returned to the stage to join the duo, along with past nominee Valerie Simpson and Broadway star Keala Settle, ending the evening on quite the high note.
Chloe x Halle | Photo: Scott Dudelson/Getty Images
Other musical guests for the evening included current nominees Bebe Rexha, Florida Georgia Line and H.E.R., along with past nominees Jazmine Sullivan and Ledisi, plus GRAMMY winner Rob Thomas. Sullivan and Thomas offered a powerful duet, belting out Aretha and George Michael's "I Knew You Were Waiting (For Me)."
As the evening rolled on, Davis made sure to highlight all the countless legends in the room, as the crowd continuously burst into applause and often up on their feet to celebrate the likes of music greats Barbara Streisand, George Clinton and Dionne Warwick, along with House Speaker Nancy Pelosi, Apple's Tim Cook and even former-L.A. Lakers star Kareem Abdul-Jabbar.
Don't forget to tune in to the 2019 GRAMMYs live from Staples Center today. Start with the GRAMMY Awards Premiere Ceremony at 12:30 p.m. PST/3:30 ET, then follow us to the red carpet at 2:00 p.m. PST/5:00 p.m. ET—both will be live streamed right here on right here on GRAMMY.com.
Then the moment you've all been waiting for, the 61st GRAMMY Awards, hosted by 15-time GRAMMY winner Alicia Keys, will air live at 5:00 p.m. PST/8:00 p.m. ET / 7:00 p.m. CT on CBS.
GRAMMY Nominees In Their Own Words: Brandi Carlile, H.E.R., Shawn Mendes, Janelle Monaé & More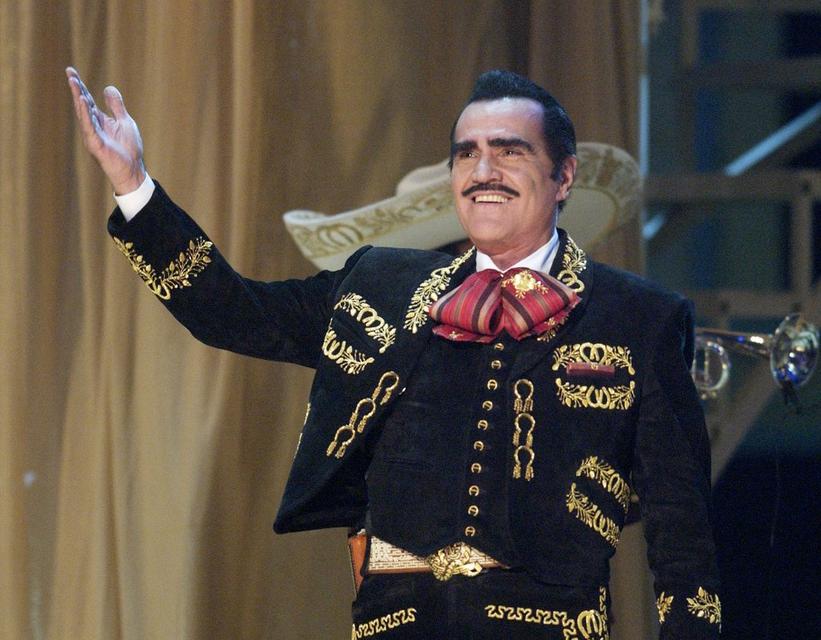 Vicente Fernandez performs at the 2002 Latin GRAMMY Awards
Photo: M. Caulfield/WireImage
news
Vicente Fernández Posthumously Wins GRAMMY For Best Regional Mexican Music Album | 2022 GRAMMYs
The late Mexican legend, who died in December at 81, won the GRAMMY for Best Regional Mexican Music Album (Including Tejano) for his 2020 album, 'A Mis 80's'
GRAMMYs
/
Apr 3, 2022 - 10:44 pm