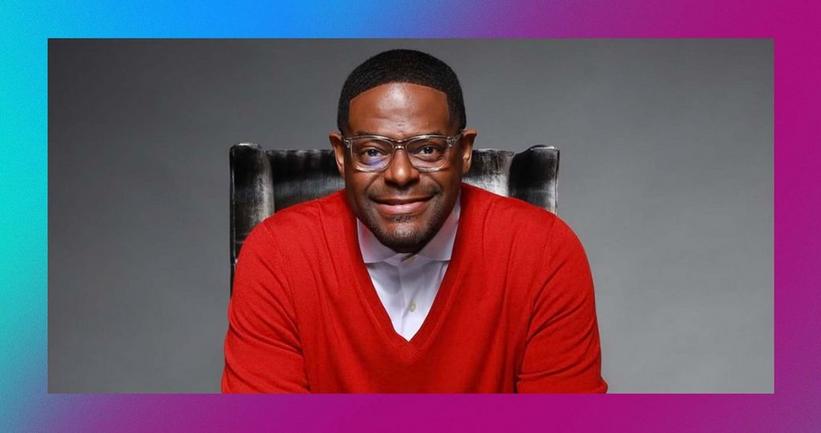 William Murphy
Photo: Courtesy of William Murphy
video
Positive Vibes Only: William Murphy Invites You To His Church For A Soaring Performance Of "You've Already Won"
Let William Murphy and a chorus of backing singers move you with an inspiring performance of "You've Already Won," a soaring message of positivity, hope and faith.
GRAMMYs
/
Aug 14, 2022 - 03:22 pm
Gospel artist and pastor William Murphy has a message of joy and inspiration to share in "You've Already Won," a song that comes off the track list of his seventh album, Worship & Justice, which arrived earlier this year.
In this episode of Positive Vibes Only, Murphy invites fans to join him for a live performance of the song set in church, complete with soaring harmonies from a chorus of backing vocalists and joyous interjections from members of the congregation. This performance of "You've Already Won" was filmed at The dReam Center Church of Atlanta, which Murphy co-founded with his wife, Danielle, in 2006.
It's fitting that this performance of "You've Already Won" was filmed live in Murphy's church — many of Worship & Justice's 20 tracks were recorded as he performed them for a congregation. That recording session took place in December 2021, and Murphy explained to CCM Magazine that the experience was particularly rewarding after two years of COVID-19 related closures.
"We were gathering for the first time in almost two years," the three-time GRAMMY nominee recounted. "We had over a thousand people in the room. People still had masks on, but it was like a wind of fresh air to see the room filled again."
Press play on the video above to experience Murphy's joyful live performance of "You've Already Won" for yourself, and check back to GRAMMY.com every Sunday for new episodes of Positive Vibes Only. 
Remembering Lamont Dozier: 6 Essential Tracks By The Prolific Motown Songwriter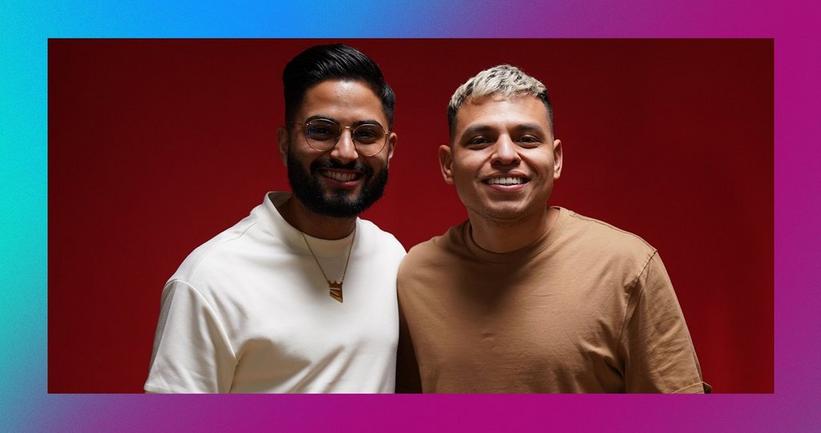 (L-R) Jeff Mojica & Lowsan Melgar
video
Positive Vibes Only: Jeff Mojica & Lowsan Melgar Invite Listeners To Experience God's Impact With "Lo Volverás A Hacer"
Performing "Lo Volverás a Hacer" with just an acoustic guitar, Jeff Mojica and Lowsan Melgar hope to bring listeners the peace and assurance God has brought them.
GRAMMYs
/
Jan 22, 2023 - 05:00 pm
With "Lo Volverás a Hacer," Puerto Rican singer/songwriter Jeff Mojica chronicles the story of Moses and Jesus as he encourages listeners to believe that God continues to work His magic in the current generation.
"By singing it and listening to it, I hope everyone can trust that God is a faithful, just and measured Father; and thus, He will never put us in an uncomfortable place to embarrass us, but to increase our faith and open our eyes to His proximity, His power, and the scope of His supernatural ability," Mojica explained in a press release.
In this episode of Positive Vibes Only, Mojica performs a stripped-down version of the track accompanied only by the guitar of his collaborator, Guatemalan musician Lowsan Melgar. The simplistic arrangement allows the song's lyrics and vocalization to take the stage.
At the song's climax, Mojica and Meglar belt in unison, emphasizing how God's divine power has positively manifested in their lives and allowed them to embody a spirit of strength and hope. It's a cathartic moment for the two singers, and they slowly grow calmer as the song ends.
"Personally, I love the sublime moments [described in this song]. They make me feel vulnerable and ready to surrender completely," Mojica adds. "I feel that my struggles and burdens are gone, and I receive assurance that everything will be fine through God. I hope that by sharing this song, others can feel the same."
Press play on the video above to watch Jeff Mojica & Lowsan Meglar's uplifting performance of "Lo Volverás a Hacer," and keep checking back to GRAMMY.com every Sunday for more episodes of Positive Vibes Only.
For King & Country And Hillary Scott On Why Their "For God Is With Us" Collaboration Was "Meant To Be"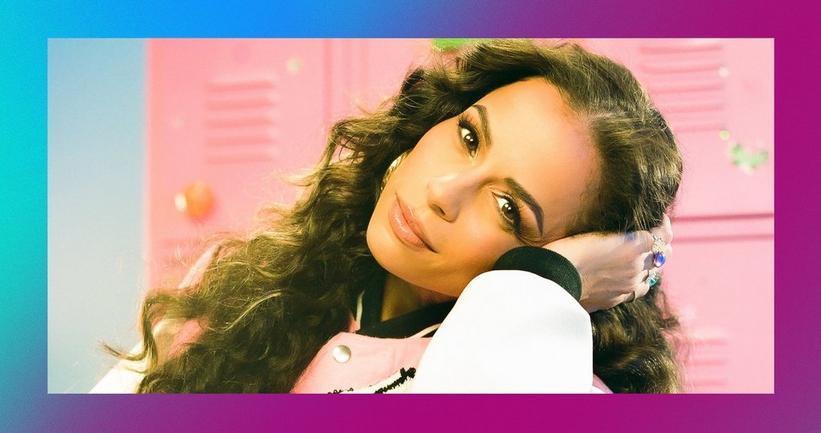 video
Positive Vibes Only: Blanca Encourages Spiritual Healing In A Heartfelt Performance Of "Something Better"
In this acoustic performance of "Something Better," Blanca offers an optimistic message of growth and resiliency through a relationship with God.
GRAMMYs
/
Jan 13, 2023 - 06:44 pm
If there is one constant in contemporary Christian singer Blanca's life, it's her relationship with God.
Born to a religious family, Blanca — born Blanca Elaine Reyes — built a strong foundation for her Christianity at a young age. As she entered adulthood, Blanca faced a series of trials and tribulations, losing her mother and father. In 2020, she announced a divorce from her husband after two years of separation. Yet, through her struggles, Blanca continued to find solace in God, and her 2022 release, The Heartbreak and the Healing, details the resiliency and comfort she acquired over the past few years.
In this episode of Positive Vibes Only, Blanca delivers a charming performance of The Heartbreak and The Healing's B-side, "Something Better." Her gratitude for God's role as her savior becomes apparent as she sings over the chords of an electric guitar: "Every moment I was sure I wouldn't make it through/ I was safe because of you."
Despite the heartbreak and grief Blanca has experienced, the singer found a way to turn her negative emotions into a feeling of security and hopefulness toward a more promising future. "And all the broken pieces within/ You put them back together again/ And with You, a new story begins," Blanca sings, smiling into the camera.
Formerly a member of Christian hip-hop band Group 1 Crew, Blanca started a solo career in 2015 with her debut EP Who I am. Born in Puerto Rico and raised in Orlando, the 36-year-old songstress also released two Spanish EPs, Quebrantado (2019) and Renovada (2021). The Heartbreak And The Healing marks Blanca's most vulnerable release thus far, as she takes listeners on a journey from her lowest point to a season of recovery and comfort.
Press play on the video above to watch Blanca's captivating performance of "Something Better," and keep checking back to GRAMMY.com every Sunday for more episodes of Positive Vibes Only. 
Press Play: Hezron Clarke Chases Down His Dreams With An Inspiring Performance Of "Man On A Mission"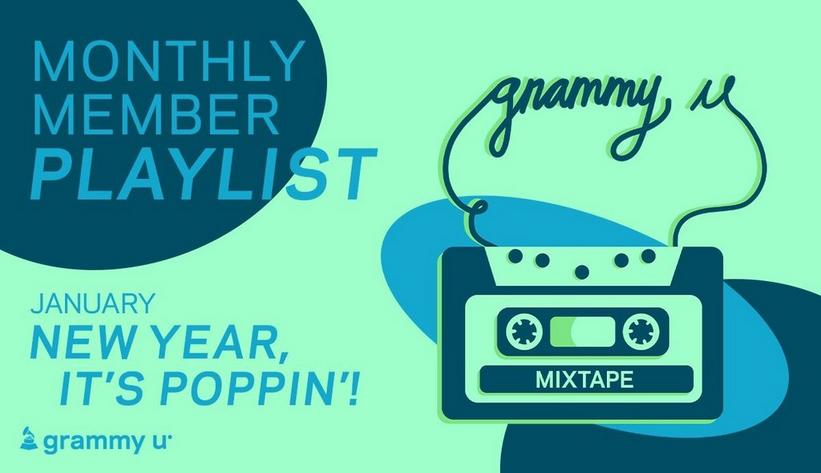 news
Press Play On GRAMMY U Mixtape: New Year, It's Poppin'! Monthly Member Playlist
The GRAMMY U Mixtape is a monthly, genre-spanning playlist to quench your thirst for new tunes, all from student members. GRAMMY U celebrates new beginnings with fresh pop tunes that will kickstart 2023.
GRAMMYs
/
Jan 6, 2023 - 12:17 am
Did you know that among all of the students in GRAMMY U, songwriting and performance is one of the most sought after fields of study? We want to create a space to hear what these students are creating today!
The GRAMMY U Mixtape, now available for your listening pleasure, highlights the creations and fresh ideas that students are bringing to this industry directly on the Recording Academy's Spotify and Apple Music pages. Our goal is to celebrate GRAMMY U members, as well as the time and effort they put into making original music — from the songwriting process to the final production of the track.
Each month, we accept submissions and feature 20 to 25 songs that match that month's theme. This month we're ringing in 2023 with our New Year, It's Poppin'! playlist, which features fresh pop songs that bring new year, new you vibes. Showcasing talented members from our various chapters, we felt these songs represented the positivity and hopefulness that GRAMMY U members embody as they tackle this upcoming year of exciting possibilities.
So, what's stopping you? Press play on GRAMMY U's Mixtape and listen now on Spotify below and Apple Music.
Want to be featured on the next playlist? Submit your songs today! We are currently accepting submissions for songs of all genres for consideration for our February playlist. Whether you write pop, rock, hip hop, jazz, or classical, we want to hear from you. Music must be written and/or produced by the student member (an original song) and you must be able to submit a Spotify and/or Apple Music link to the song. Students must be a GRAMMY U member to submit.
About GRAMMY U:
GRAMMY U is a program that connects college students with the industry's brightest and most talented minds and provides those aspiring professionals with the tools and opportunities necessary to start a career in music.     
Throughout each semester, events and special programs touch on all facets of the industry, including the business, technology, and the creative process.
As part of the Recording Academy's mission to ensure the recorded arts remain a thriving part of our shared cultural heritage, GRAMMY U establishes the necessary foundation for music's next generation to flourish.
Not a member, but want to submit to our playlist? Apply for GRAMMY U Membership here.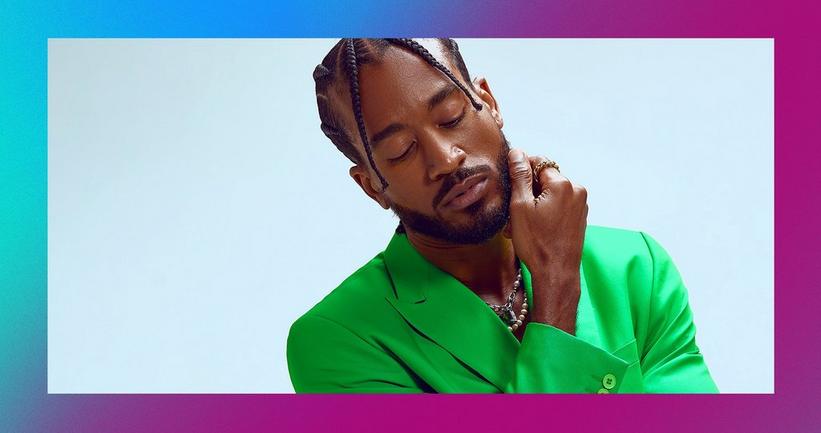 evrYwhr performs for Positive Vibes Only.
news
Positive Vibes Only: Evrywhr Extends A Message Of Connection To Anyone Who Is Struggling With His Performance Of "Positive Vibes"
Surrounded by a lush, tranquil backdrop of plants and accompanying musicians, evrYwhr's live performance of "Positive Vibes" serves as a musical message of hope for anyone who is struggling.
GRAMMYs
/
Dec 11, 2022 - 07:20 pm
Singer/songwriter evrYwhr offers an atmospheric, calm musical message of hope with "Positive Vibes," a song that offers connection and comfort to anyone struggling with life's hardships. "Do you ever feel like/You're losing control?/You're losing your soul?/Well, I feel like you sometimes / Don't we all?" he sings in the first verse.
In this episode of Positive Vibes Only, evrYwhr extends his song's message into a poignant and peaceful live performance. Stationed in front of a trio of backing musicians on percussion and acoustic guitar, evrYwhr creates a greenhouse-inspired aesthetic with potted plants and warm lighting filling the background of the frame.
He stands at a microphone in the center of it all, belting out high, hypnotic vocals to go along with the comforting message of the song. Towards the end of his performance, evrYwhr sings affirmations, repeating phrases like "I am here" and "I am loved" before returning to his song's refrain, which encourages listeners to "keep your head up/And vibrate higher."
Based out of Atlanta, evrYwhr is a fast-rising multi-hyphenate, with credits as a singer, songwriter, producer and spoken word performer. He co-wrote two songs for the track list of rapper Lecrae's 2013 GRAMMY-winning album, Gravity. In fall 2020, evrYwhr's own release, "Letter to the White House," garnered critical acclaim and support from the Democratic National Committee, becoming a soundtrack for several voting campaigns during the 2020 presidential election.
"Positive Vibes" came out in early 2021, part of a triptych of songs — also including "Tie Dye" and "Take Your Time"— which, according to a press release, helped him emerge from a period of depression and isolation during the COVID-19 pandemic. His full-length debut is scheduled for release in the summer of 2023. 
Watch evrYwhr's performance of "Positive Vibes" above, and check back to GRAMMY.com every Sunday for more episodes of Positive Vibes Only.
15 Must-Hear New Albums Out This Month: SZA, Neil Young, A Boogie Wit da Hoodie, NCT Dream & More