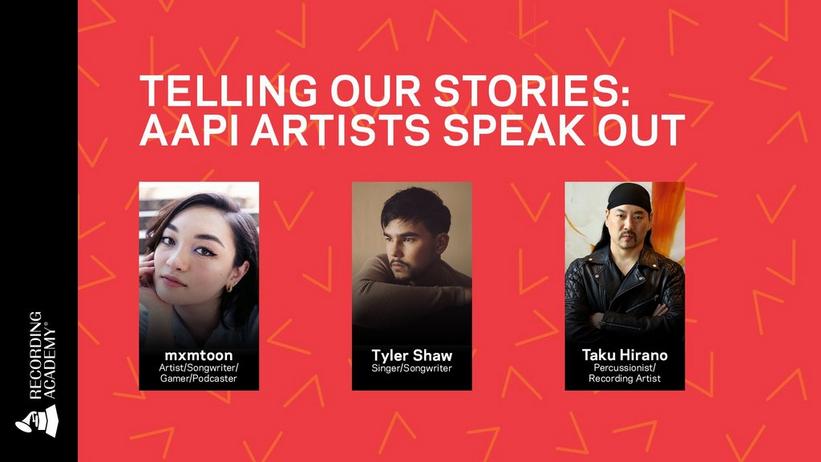 news
Telling Our Stories: Mxmtoon, Tyler Shaw & Taku Hirano Talk Experiences In Music Industry
In honor of Asian American and Pacific Islander Heritage Month, GRAMMY.com gathered artists for a conversation surrounding their experiences in and out of the music industry.
In honor of Asian American and Pacific Islander Heritage Month, GRAMMY.com has gathered artists for a conversation surrounding their experiences in and out of the music industry. Singer/songwriter, producer, and gamer mxmtoon; singer/songwriter and producer Tyler Shaw; and percussionist Taku Hirano share their perspectives on Asian identity in and out of the U.S., what the music industry can do to be more inclusive of these communities, Asian and AAPI artists in pop culture, and more.
Among the topics of conversation was how Asian Americans and artists of Asian descent are portrayed in the media today.
"Hollywood did a very good job at creating the stereotype for the nerd, the character who dies off first, but now we're seeing some kind of change with Simu Liu being one of the first Asian Marvel characters," Shaw said.
While that may be changing, there needs to be more representation of the diversity with the community.
"There was just a recent poll where a large swath of the country couldn't name a prominent Asian American, and we have one in the White House as a vice president," Hirano pointed out.
The panel also touched on the history of anti-Asian sentiment in the country. "Oftentimes with my own audience, I have to educate them around different historical things that have happened and why we have racism and still face these sorts of things in our day-to-day lives," mxmtoon shared.
Watch the video above to listen to the whole conversation, including how k-pop and Olivia Rodrigo are making waves for the community.
Listen: Celebrate AAPI Month 2021 With This Playlist Featuring Artists Of Asian & Pacific Islander Descent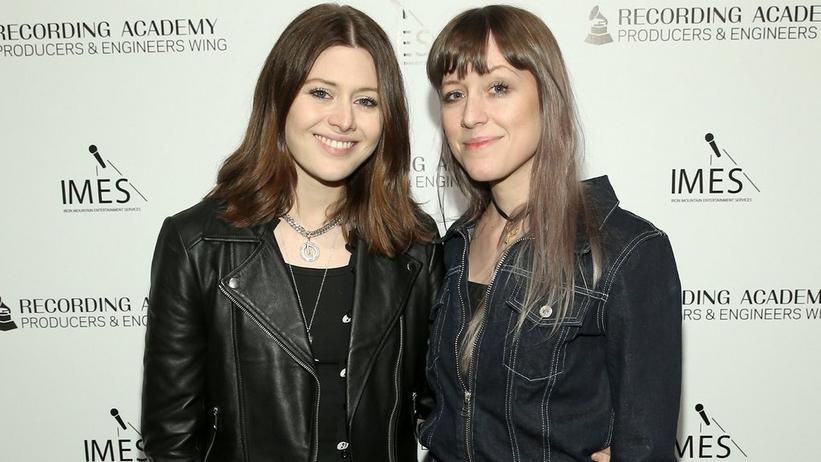 Photo: Jesse Grant/Getty Images
news
Herbal Tea & White Sofas: Larkin Poe On Their Love For Local Snacks On Tour
Watch Rebecca and Megan Lovell, a.k.a. Larkin Poe, discuss their favorite parts of touring, which include trying local snacks and connecting with their fans
GRAMMYs
/
Sep 1, 2021 - 10:44 pm
You know when you're at a party and the food is so delicious, you wish you had a little more room in your stomach? And if the host gives you a little to-go container when you leave, it's the perfect chef's kiss moment.
For GRAMMY-nominated roots rock 'n roll sister duo Larkin Poe, touring with legendary British artist Elvis Costello was a bit like this. As they explain in the latest episode of GRAMMY.com's Herbal Tea & White Sofas, they loved the gourmet cheese he had backstage so much, they'd wrap up leftovers in napkins to snack on later.
In the video above, watch Rebecca and Megan Lovell, a.k.a. Larkin Poe, discuss their favorite parts of touring, which include trying local snacks and connecting with their fans.
11 Things We Learned About Larkin Poe At The GRAMMY Museum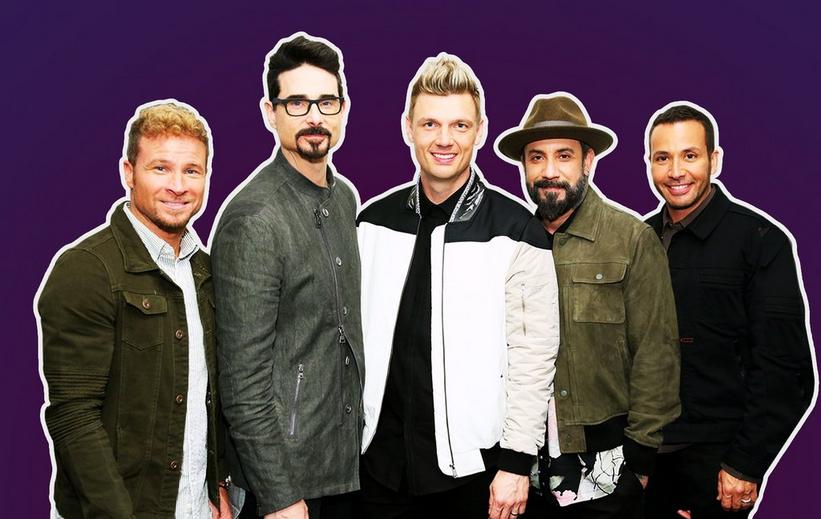 Photo: Rebecca Sapp | Design: F. Inomata
news
Backstreet Boys Talk GRAMMY Museum "Experience," 'Millennium' Legacy & Touring
As they unveil the interactive 'Backstreet Boys: The Experience' exhibit, we go behind the scenes with the GRAMMY-nominated boy band to look back on their 26 years together
GRAMMYs
/
Apr 19, 2019 - 02:10 am
On April 8, the Backstreet Boys visited the GRAMMY Museum for a very special evening; the preview night of the newest exhibit there, Backstreet Boys: The Experience. AJ McLean, Howie Dorough, Nick Carter, Kevin Richardson and Brian Littrell all played a part in making the exhibit happen, sorting through old wardrobe trunks to choose which iconic '90s and '00s looks to put on display and sifting through the countless fan photos and homemade memorabilia they've been gifted over their 26-year career.
We went behind the scenes with the GRAMMY-nominated group right after they explored the newly set up exhibit for the first time, as they reflected on who BSB is today, their legacy, having fun in Las Vegas and their excitement for the DNA World Tour. Or, as McLean put it, their "biggest tour in 18 years," in support of 2019's DNA.
"I think [The Experience] is gonna surprise a lot of people, bring back a lot of memories…if you're a fan, this plays homage to you," Carter told us about the new exhibit. "[There's] a lot of things you can interact with, but just really cool things that remind people who the Backstreet Boys are and where we've come from, so it's a cool experience."
Speaking of looking back, the group also discussed the 20th anniversary of their record-breaking album Millennium, which was the best-selling album of 1999.
"Millennium is probably, to this day, one of the biggest album's we've ever had. I think if we weren't on the map by that time in most people's eyes and ears, we were definitely at that point," Dorough said. "I think that itself is what's continued the legacy of the Backstreet Boys."
Backstreet Boys: The Experience is currently on display at the GRAMMY Museum L.A. Live in Downtown Los Angeles until Sept. 2. Learn how and when to have your special BSB experience on the Museum's website.
LANY Is The Modern, Thoughtful Pop Group The World Needs Right Now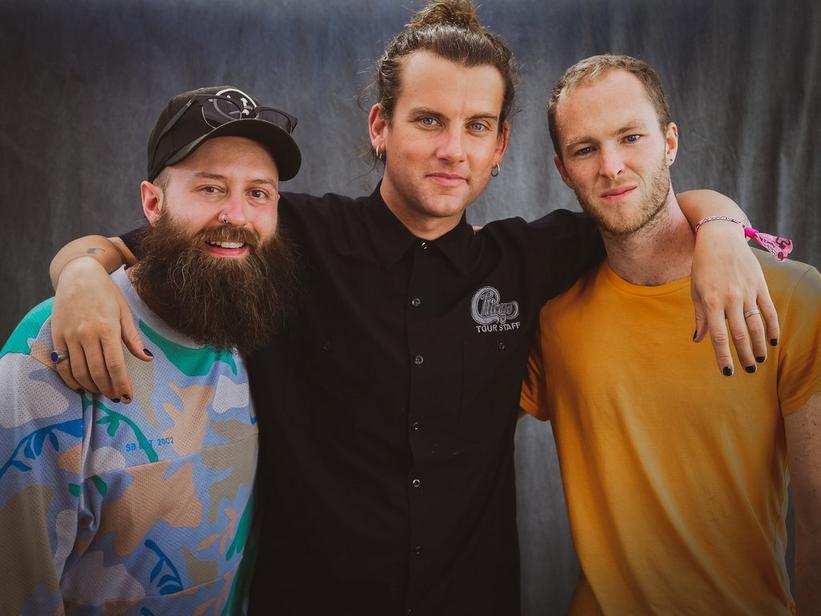 Photo by Daniel Mendoza / The Recording Academy
news
Judah & The Lion On Choosing Hope In Tough Times: "Just Talk About It, And You'll Feel Less Alone"
"Choosing hope and choosing a way forward is something that we all have the power to do," the Nashville trio told the Recording Academy at Lollapalooza 2019
GRAMMYs
/
Aug 7, 2019 - 10:23 pm
Nashville trio Judah & The Lion, a.k.a. singer/guitarist Judah Akers, singer/mandolinist Brian Macdonald and banjoist/singer Nate Zuercher, recently released a powerful third LP called Pep Talks.

Dealing with tough themes like death and divorce, Pep Talks covers some deeply difficult subjects, but it is also the band's way of connecting with audiences, who might be going through their own hard times.
"It's really wild what people are going through in life. People struggle, whether or not they admit it," lead singer Judah Akers tells the Recording Academy at Lollapalooza 2019. "People are going through stuff. And I think that music is such a beautiful way for us to express that. What we like to share is, 'You're not alone in this.'"
Akers went on, describing the way fans approach him to tell him how the band's music has helped them get through some difficult times:
"We had somebody the other day who came up to us and say, 'Your song really helped me out. I was wanting to commit suicide, and I listened to it, and I didn't want to anymore.' And I'm like, 'Oh no, dude, it's OK that you're having those thoughts, but go and talk to someone. Express the way that you feel. Somebody that you trust. If you can go to counseling, talk to a friend, talk to a sibling, someone that you love and trust.'
"Nine times out of 10, or 10 times out of 10, in my experience, that person is going to meet you with so much empathy and solidarity. And then you can just talk about it, and you feel less alone in the world. That's what we're trying to do as humans, is figure this sh*t out. Nobody's got it all together. Nobody's perfect. We're just going for it. Choosing hope and choosing a way foward is something that we all have the power to do."
Check out Judah & The Lion's interview in full above.
Take A Look Back At Lollapalooza 2019, With Alesso, Loud Luxury, SHAED And More | On The Road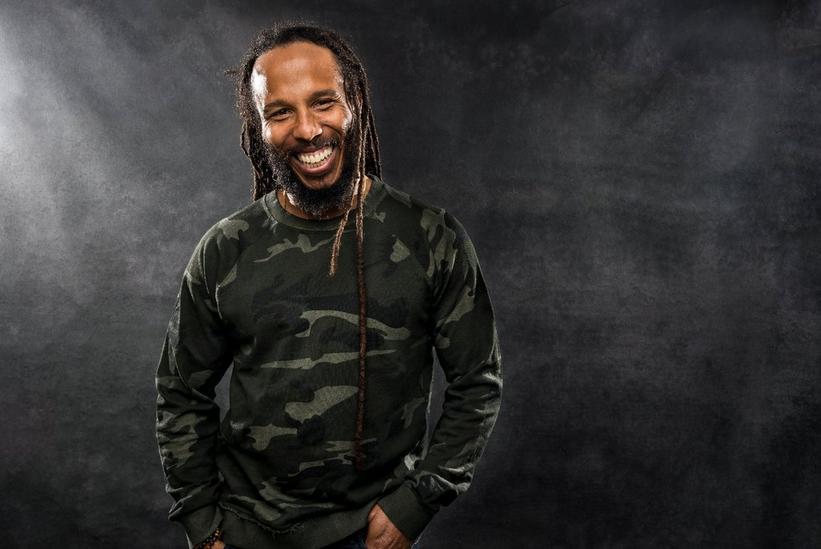 Photo: Courtesy of Sony Music
news
Ziggy Marley On 'Rebellion Rises,' Touring, Kendrick Lamar & More
The GRAMMY-winning reggae legend talks about the positive vibes behind his latest project, his admiration for Lamar's 'DAMN.' and more
GRAMMYs
/
Jun 13, 2018 - 11:01 pm
GRAMMY winner Ziggy Marley still has plenty of fire left in him to spread a message of love for all humanity. On his seventh studio album, Rebellion Rises, which was released May 18, Marley ushered in a new set of songs that not only throw a spotlight on his overall purpose of unity, they also come together to form the album he feels is one of the finest of his career.
With such a rich history to draw from, Marley made Rebellion Rises in the now, with his son Isaiah literally by his side, as evidenced by his presence on the album's cover — Isaiah shows up hand in hand with Marley.
But the galvanizing musical and lyrical material contained within Rebellion Rises is what proves the singer/songwriter is committed to the message initially amplified by his iconic father and proliferated through his own legacy. Songs such as the title track and "Circle Of Peace" on the new album reveal the transcendent messenger Marley has become with lyrics like, "I stand in the circle of peace because only the willing will see their dreams."
Marley has also taken his music and message out on the road, kicking off the Rebellion Rises Tour on June 8 and performing a good deal of his new song — along with some of his and his father's most well-known classics — around the globe before wrapping up back in the States on Sept. 16.
We caught up with the reggae legend right before he headed out on tour to talk about his latest album, how his son has influenced his work, how he prepares set lists for his upcoming shows, his thoughts on Kendrick Lamar, and more.
Rebellion, as it's defined in the dictionary, can take on a negative connotation, as resisting authority, for example. But this album is filled with positive messages, inspirational moments and uplifting passages. Can you walk us through the theme behind Rebellion Rises?
The theme behind the album is really the voice of humanity and also representing humanity, and the rebellion is the awakening of the humanity within us so that we can balance the world with more love, with more unity, less divisiveness, less hate. So that's what we're rebelling for, and that's what the theme of the album is about. We don't want to focus on what we're against; we'd rather focus on what we are for.
I saw an Instagram post where you said that your son, Isaiah, has been a part of the album from start to finish. Can you detail how he played a role?
Isaiah is 2 years old now, so I think he was on tour with me when he was 1. … He has a strong connection to me ... and so he's always around me. So when I was writing the songs, he was there. And he's very smart. He's a very smart guy. So I'm taking guitar and repeat what I'm saying. And then I was taking the photo shoot, he was always in my photos. So he's just a part of this album, really. … He's an inspiration, a little angel beside me, just like being my shadow. So it was cool having him [there] like that.
You mentioned your tour kicking off June 8. With such a growing catalog to choose from, how will you go about picking the set list?
I've been working on that. I'm gonna do a lot of songs from this album, cause this album, for me personally as a listener and not just my ego speaking, but I can be impartial to myself, this album is one of the only albums that I actually can listen to myself, like the whole thing, back to front without skipping or [hearing a song] I don't like. ... I really like this album. I'm planning to do a lot of these songs, new songs on this tour, which we haven't done in the way I'm gonna do it for a long time. The first three songs [are] new songs. … I love them, I love how they feel so I'm working on having most of them on the set list.
I have a set and then I have a master list and then we're like a hundred songs we can pick and choose and see what happens. I have some of my father's songs, which I mix in there. This tour is Rebellion Rises Tour, but in my mind I see it more as a rally for humanity. This is humanity's rally. … This is not about a specific social issue or a specific political issue or religious issue, this is about humanity as a whole and this is the rally for humanity. … I'm really sticking to songs with strong messages that affect and speaks on humanity and what we're going through right now and this album has a lot to do with it.


I read recent piece where you picked your top five albums of all time and one of them was Kendrick Lamar's DAMN. So what is it about Kendrick's music that you think resonated with you?
Honesty. I think honesty and seeing him as being true, not a façade. Some people do their music and then perform, and it's a façade. It's not who they are but the character that they're playing. Kendrick seems true to me. He doesn't seem to be trying to be something else than what he is. I respect that in art and a musician, so that's what I love in music and because of that, because I can sense the truthfulness in that.
I would be remiss if I didn't ask this question. You've won eight GRAMMYs, including three consecutive wins for Best Reggae Album when you've been up for it. Of course we want to know, where do you keep your GRAMMYs?
The GRAMMYs? My wife really manages the GRAMMYs. She's the one who takes care of them and puts them on the fireplace. She takes care of that for me. I'm gonna keep them. I like them. They look shiny still. Them really shiny [laughs].
Catching Up On Music News Powered By The Recording Academy Just Got Easier. Have A Google Home Device? "Talk To GRAMMYs"