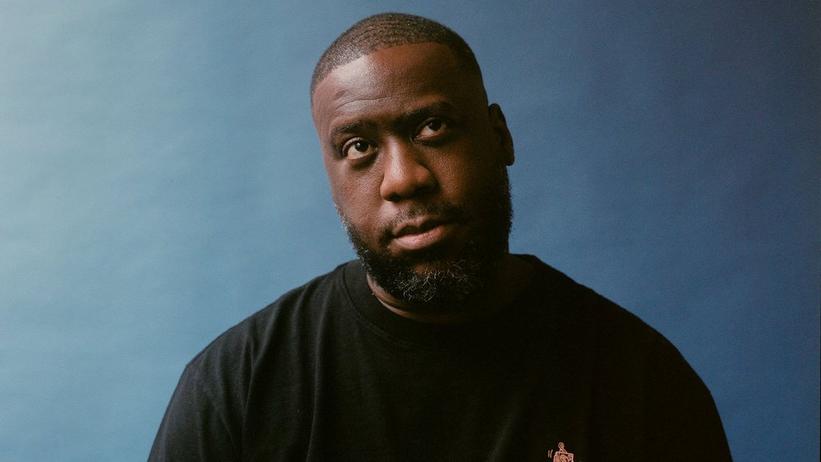 news
Herbal Tea & White Sofas: Watch Robert Glasper Discuss Peculiar Fruits He Has Received Around The World
In this episode of Herbal Tea & White Sofas, watch keyboardist, producer and composer extraordinaire Robert Glasper reveal what's on his backstage rider — which often involves fruits of unknown origin and toxicity
GRAMMYs
/
Feb 28, 2022 - 06:09 pm
Robert Glasper has seen some strange things on backstage fruit platters. Depending on where he is in the world, he can either find something conventional or bafflingly exotic. 
"It's like, 'I'm supposed to eat this?' And they're like, 'Yeah, you do this!'" he says in the below video, pantomiming a chef performing some obscure preparation ritual.
Sometimes, this goes as far as removing a potentially lethal poison — which gives the keyboardist, producer and composer pause. "I don't want to eat anything where if you don't do it the right way, you could die," the four-time GRAMMY winner quips. 
In this episode of Herbal Tea & White Sofas, Glasper expounds on more than just strange botanical poisons. He compares his rider today with the chips and water he received in the past, and expresses his love for a well-composed paella.
Before we find out if Glasper will win another GRAMMY at the 2022 GRAMMY Awards for Best Progressive R&B Album (for Dinner Party: Dessert), check out the video above.
Keep checking back for more episodes of Herbal Tea & White Sofas, where musicians reveal which goodies are in the green rooms of the world.
Press Play At Home: Watch Tubist Theon Cross Navigate Rhythmic Dimensions In Performance Of "Panda Village"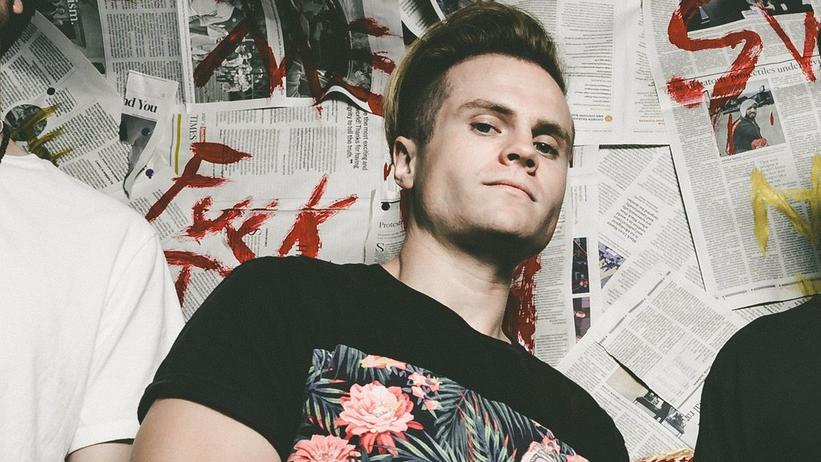 news
Herbal Tea & White Sofas: Why Dead Poet Society's Jack Underkofler Has The "Least Picky" Backstage Rider
In the latest episode of Herbal Tea & White Sofas, learn why Dead Poet Society lead singer Jack Underkofler is committed to having the world's most reasonable backstage rider
GRAMMYs
/
Jul 8, 2021 - 12:26 am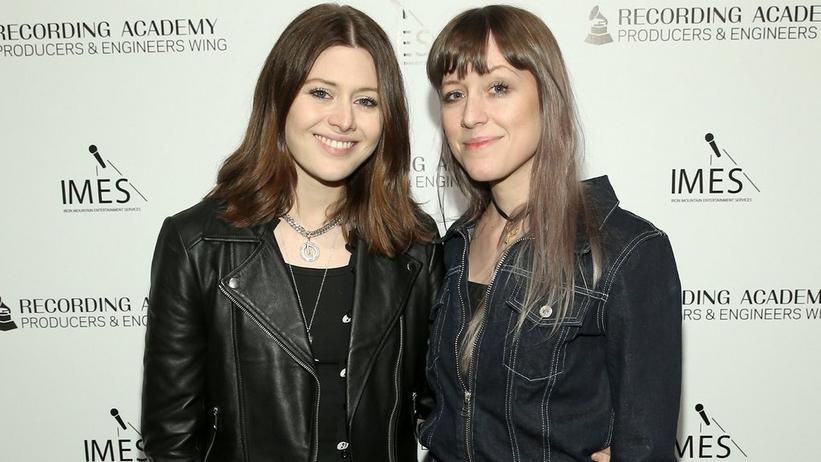 Photo: Jesse Grant/Getty Images
news
Herbal Tea & White Sofas: Larkin Poe On Their Love For Local Snacks On Tour
Watch Rebecca and Megan Lovell, a.k.a. Larkin Poe, discuss their favorite parts of touring, which include trying local snacks and connecting with their fans
GRAMMYs
/
Sep 1, 2021 - 10:44 pm
You know when you're at a party and the food is so delicious, you wish you had a little more room in your stomach? And if the host gives you a little to-go container when you leave, it's the perfect chef's kiss moment.
For GRAMMY-nominated roots rock 'n roll sister duo Larkin Poe, touring with legendary British artist Elvis Costello was a bit like this. As they explain in the latest episode of GRAMMY.com's Herbal Tea & White Sofas, they loved the gourmet cheese he had backstage so much, they'd wrap up leftovers in napkins to snack on later.
In the video above, watch Rebecca and Megan Lovell, a.k.a. Larkin Poe, discuss their favorite parts of touring, which include trying local snacks and connecting with their fans.
11 Things We Learned About Larkin Poe At The GRAMMY Museum
news
Jazz In The Present Tense
GRAMMYs
/
Dec 3, 2014 - 04:22 am
This year has been a stellar year for jazz music. The boundaries of jazz have been pushed ever since cornetist Charles Joseph "Buddy" Bolden laid down his first improvisational lick back in the late 1800s. So, who is continuing this trend today in the second decade of the new millennium?
Houston-born pianist Robert Glasper's star continued to rise this year with the release of Black Radio. The album made an indelible impression on young people (and the not so young) around the world. Over the years, Glasper has collaborated with the likes of Bilal, Terence Blanchard, Q-Tip, Meshell Ndegeocello, Jaleel Shaw, and Kanye West.

Best New Artist GRAMMY winner Esperanza Spalding continued to cast her spell on unsuspecting music fans this year with the release of Radio Music Society. Whether it is straight-ahead jazz or classical- and R&B-infused songs, Spalding delivered again in 2012.

Vijay Iyer's Accelerando, Christian Scott's Christian aTunde Adjuah, Tia Fuller's Angelic Warrior, Orrin Evans' Flip The Script, Euge Groove's House Of Groove, and Gregory Porter's Be Good are just a sample of the different styles and passions that made listening to jazz exciting for me this year.

On the digital home front, the venerable jazz label Blue Note Records broke new ground with an amazing Spotify app. Imagine being able to access the entire Blue Note catalog dating back to 1939. You can explore the label's music either through an interactive timeline or via an immersive experience within specific styles, artists, instruments and more. The coolest part of the app is called Blue Break Beats, where the app identifies the original source of all those samples you've heard but couldn't quite place.

On a somber note, the jazz community has lost legends and talented musicians such as Von Freeman, Bob French, David S. Ware, Byard Lancaster, Shimrit Shoshan, and Pete La Roca. Los Angeles-born pianist Austin Peralta, 22, died during the week of Thanksgiving. He was considered by many to be a talent beyond the "prodigy" label that was bestowed on him years ago.
But, to end the year in review on a high note, the 55th GRAMMY Awards will be the perfect place to see the very best in music — especially in jazz. I cannot wait to be in Los Angeles in February 2013 so I can share all of the excitement and surprises with everyone.
Stay for the ride — the best is yet to come.
Photo: Leon Bennett/Getty Images
news
Jazz Alive! Inside Robert Glasper's October Residency At The Blue Note
Seven lineups of today's jazz talent to be on display in an NYC residency like no other
GRAMMYs
/
Aug 15, 2018 - 02:22 am
On Aug. 14 the Blue Note Jazz Club in New York City announced contemporary jazz exemplar Robert Glasper will host an exceptional residency in October, bringing together seven combinations of today's outstanding jazz talents for 48 shows on 24 nights.
GRAMMY winners sitting in on the multiple configurations include Chris Dave and Derrick Hodge, who've played and won with Glasper's group the Robert Glasper Experiment, as well as Bilal, Christian McBride and Nicholas Payton. Exclusive details are at Billboard, and previous nominees in the lineups include Terrace Martin and Christian Scott. This ambitious residency not only shows Glasper's devotion to the genre, but reminds us jazz is very much alive!
"I came to New York tracking other people's footsteps, and now it's me and the musicians that I came up with who are making footprints for the next generation to follow," said Glasper. "New York is the reason everything popped off for me. It's the only place in the world with this heavy traffic of quintessential, true jazz and quintessential, true hip-hop, the only place I could have met these people and made this music … I'm taking over the Blue Note to tell that story, my music milestones, in the place it all began."
Just last year Glasper won his first Emmy Award, along with Common and Karriem Riggins, in Outstanding Original Music and Lyrics for "Letter To The Free" from the Netflix documentary 13th. His most recent GRAMMY win was for Best Compilation Soundtrack For Visual Media for the movie Miles Ahead at the 59th GRAMMY Awards. He has said he wants to win a GRAMMY in every genre. With soundtrack composing in his wide range as well, he seeks to join Common in Emmy-GRAMMY-Oscar territory someday.
Regardless of awards, jazz's rewards are legendary, spontaneous and rooted in U.S. cultural history, so these fresh fruits in October should be a welcome addition to anyone's musical diet.
Catching Up On Music News Powered By The Recording Academy Just Got Easier. Have A Google Home Device? "Talk To GRAMMYs"